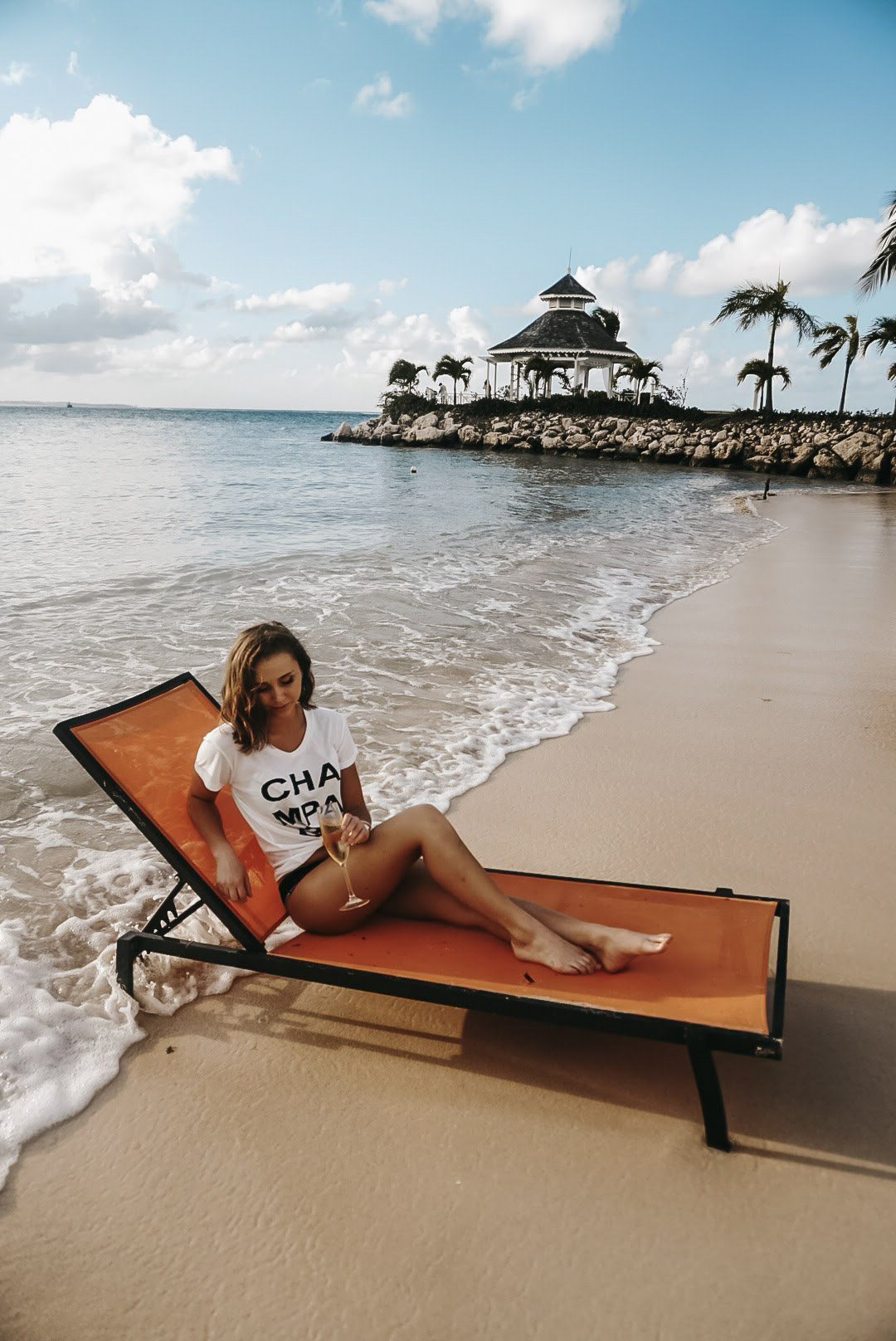 Ah, the sunshine state. I used to regularly vacation in Florida with my family and it was always a treat. A few years back on one of these vacations, my family and I wandered over to Bunker Hill Vineyards in Duette, Florida, to see what Florida wineries are all about.
Here we discovered refreshing fruit wines, tea wines, muscadine, and even vegetable wine. Yup, you read that right. Vegetable wine. Wine tasting in Florida can be quite a fun and unique experience!
Florida winemakers are trying unique things to make delicious local wines that are certainly unexpected.
Fast Facts About Florida WINE
Primary Grapes: Native grapes and indigenous varieties such as Muscadine, Blanc du Bois, Noble, and Scuppernong. They also craft exotic and citrus fruit wines.
Climate: Tropical humid
Things to Look for: Try something new! Florida winemakers experiment with lots of unique fruit wines, such as passion fruit wine, key lime wine, and citrus wines. In these wines, the fruits listed are fermented similar to how grapes are to craft refreshing, fruity wines perfect for beating the Florida heat!
Unique Fact: Because of the tropical climate and grapevine diseases, typical wine grapes do not grow well in Florida. Thankfully, Florida winemakers are an innovative bunch! In 1991 the Florida Orange Groves Winery began developing wines made from 100% tropical fruit, and now it's a widespread practice across the state.
Florida Wine Regions: There are no American Viticultural Areas in Florida. The state is often divided into "North", "Central", and "South".
How many wineries are in Florida?: Florida has more than 35 wineries spread throughout the state
If you're in Florida and want to plan a day of wine tasting, you won't have to go far to enjoy a visit to a Florida Winery!
Wineries are easily spread throughout the state – each one unique in size, appearance and wines that they craft. You'll discover many that produce native-grown and indigenous Muscadine vines, hybrid grapes or exotic and citrus fruit wines, such as wine made from oranges or passion fruit. A variety of Florida wines exist, from dry white and red to sweet and fruity wines, promising to excite any palate.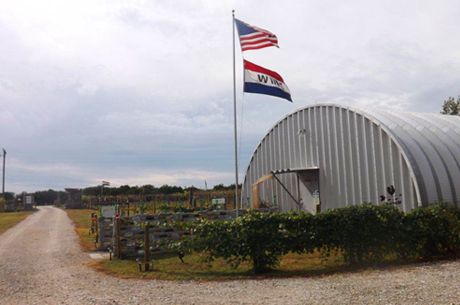 Bunker Hill Vineyards - My Florida Winery Experience
Located a short drive inland from the west coast of Florida, Bunker Hill Vineyards is less than an hour from Sarasota, where my family often stayed.
Bunker Hill Vineyards is a husband and wife owned winery that holds the title " The Greenest Winery in America". Owners Larry and Lenora Woodham strive to be the most environmentally friendly winery possible, crafting over 40 varieties of 100% unfiltered and natural fruit and grape wines by hand.
While there, we sipped wines I've never come across before, including Green Tea Wine, Banana wine, Coconut wine, Watermelon wine, and Sweet Onion wine. They were certainly unique – but also delicious! The green tea was perhaps my favorite.
You'll note that all Bunker Hill Vineyard wines are unfiltered – this keeps their wine vegan-friendly and keeps fruit nutrients, like antioxidants, in the bottle. The process takes more time and care, but is well worth the attention.
I thoroughly enjoyed tasting with Larry in the beautiful tasting room. You won't find these wines anywhere else!
More Florida Wine Tasting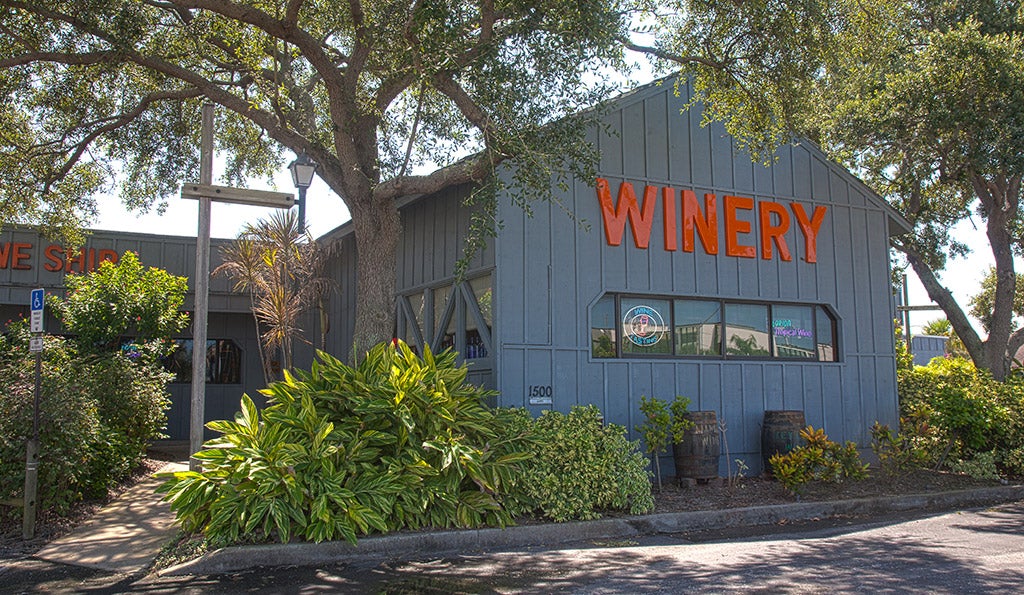 Florida Orange Groves Winery, Pasadena
Where Florida fruit wine got its start! This family-owned Florida winery boasts three generations in the business; their innovative spirit led to the development of wines made from 100% tropical fruit.
Florida Orange Groves Winery's tropical, berry and citrus wines are the only Florida wines allowed to display the Florida Department of Citrus' official mark of superior quality – the Florida Sunshine Tree. They are also the only Florida wine ever allowed at Disney's Epcot International Food and Wine Festival held each year beginning in October.
For high-quality Florida wine combined with history, Florida Orange Groves Winery is a must-visit and considered one of the best wineries in Florida.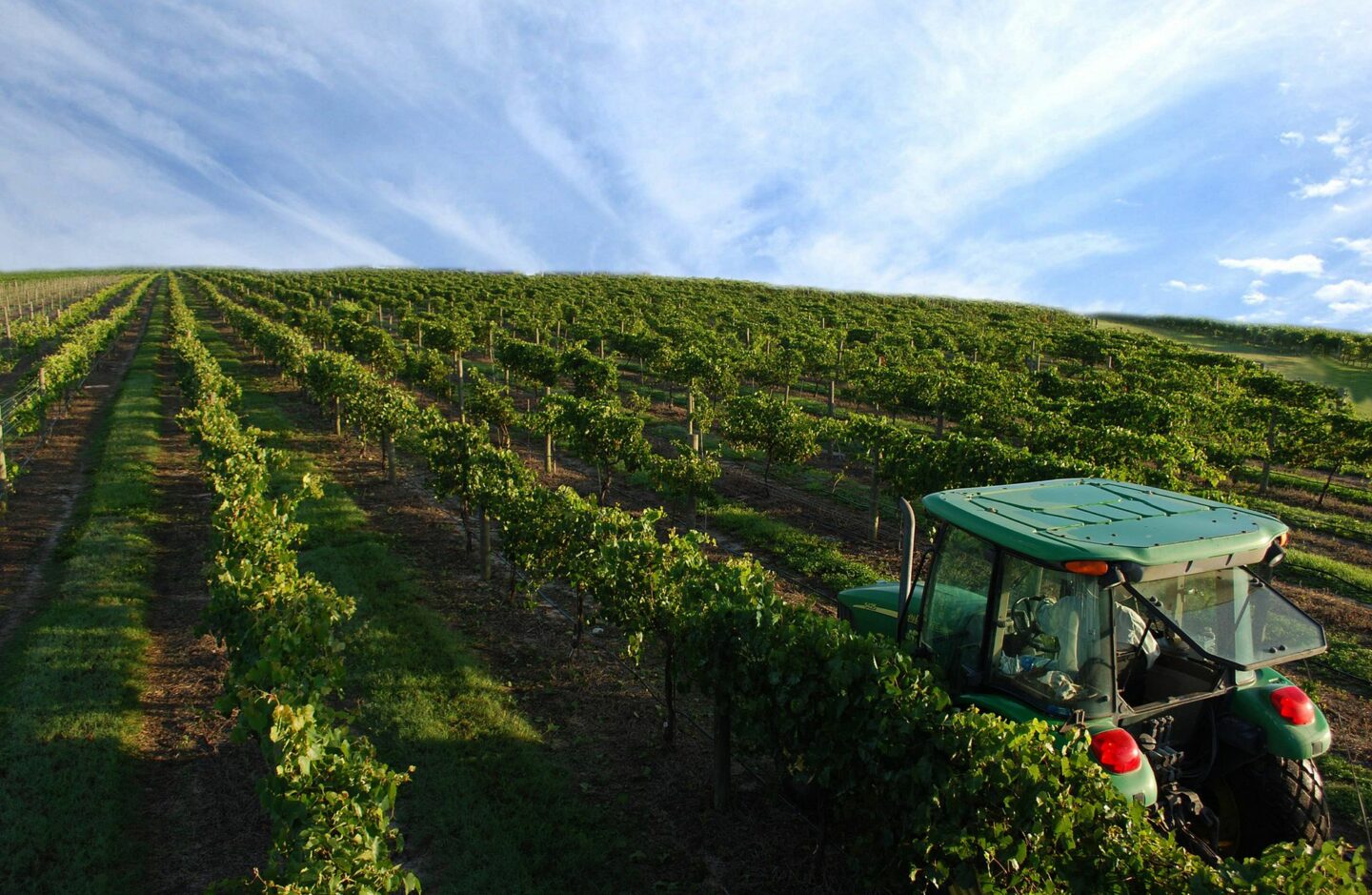 Lakeridge Winery and Vineyards, Clermont
Lakeridge Winery and Vineyards is consistently ranked the top winery in Florida. With an expansive 80-acre property consisting of picturesque landscapes and rolling vineyards, it's no wonder it's a popular destination! It's also only 30 minutes outside Orlando, making it an easy day trip for most visitors.
Enjoy sipping native varieties such as red Noble, bronze Carlos, and Welder Muscadine, as well as Vinifera varieties such as Chardonnay, Pinot Grigio, Petite Sirah, and Cabernet Sauvignon, all produced at their 127-acre estate.
Tours and tastings are complimentary, and they regularly host events, live music nights, and festivals. They're also Florida's largest premium winery.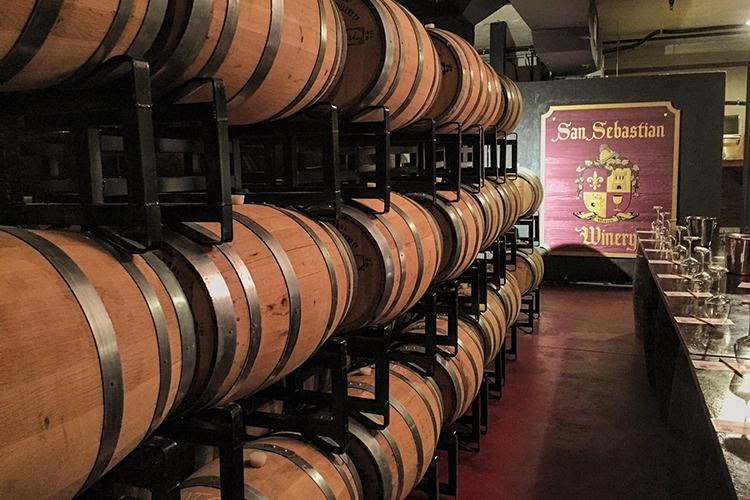 San Sebastian Winery, St. Augustine
Nestled in one of Henry Flagler's old East Coast Railway buildings just a few blocks from downtown St. Augustine, San Sebastian Winery is the sister winery to Lakeridge.
San Sebastian offers stunning views of the St. Augustine's skyline from their Cellar Upstairs Bar. Here, you can enjoy live music from local musicians while you take in the sights and enjoy food and wine.
San Sebastian Winery is noted as one of Florida's pioneers in the development of premium, sparkling, and dessert wines from Muscadine grapes. All wines are made on the property.
Common Florida Wine Questions
Are there wineries in Florida?
Yes! There are more than 35 wineries spread throughout the state.
What is the largest winery in Florida?
Lakeridge Winery and Vineyards in Clermont, Florida is the largest winery in Florida. They boast a 127-acre estate.
What is the oldest winery in Florida?
The Midulla Vineyards produced its first vintage in 1981 and is Florida's oldest winery. It is no longer open today, and most google searches claim San Sebastian is the state's oldest winery, founded in 1996.