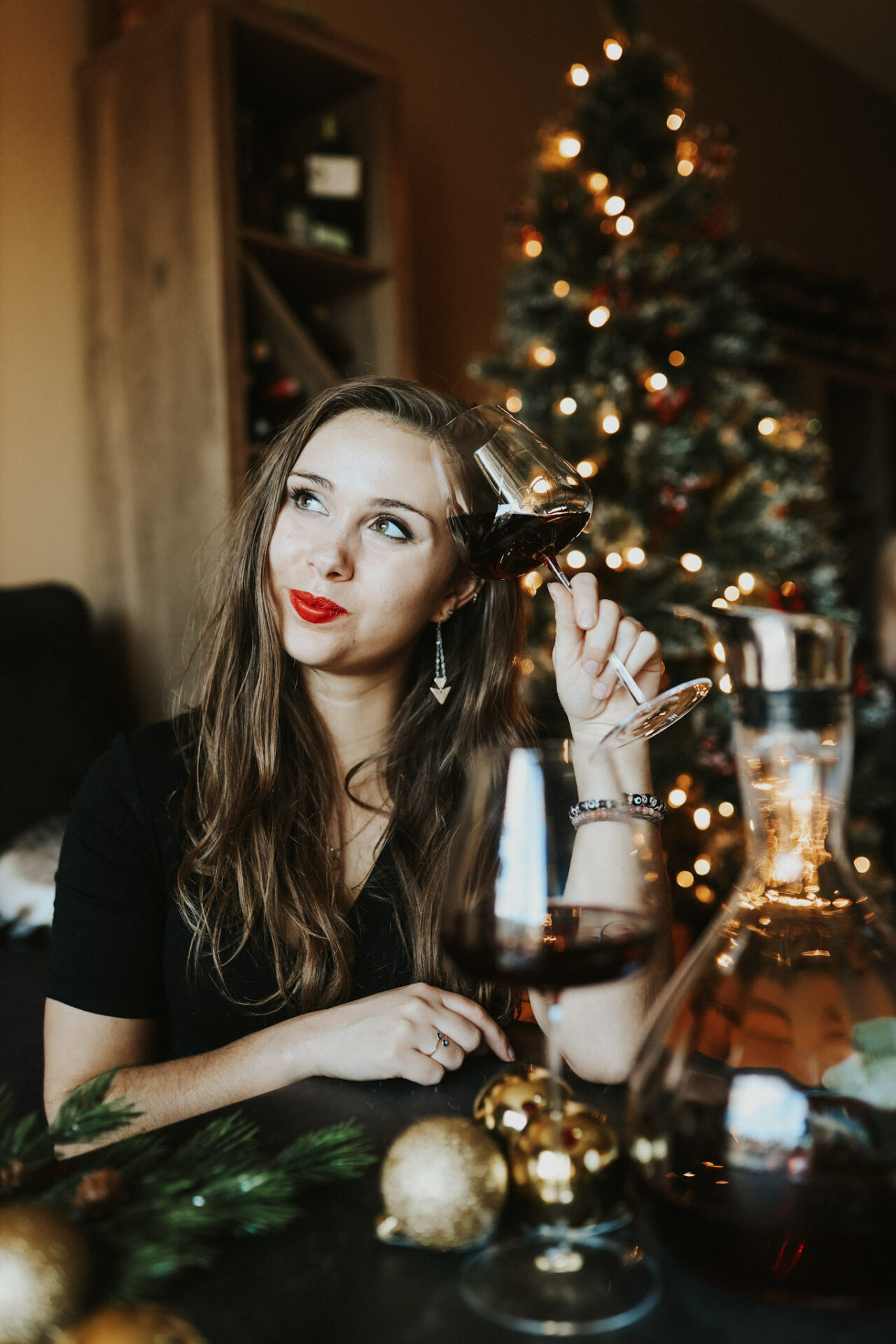 Looking for the best Christmas gifts for wine lovers?
The holiday season is upon us – I don't know about you, but I feel like the gift-giving season has crept earlier and earlier, with this year coming in hotter and faster than ever before!
When you're ready to think about gift-giving, I've got you covered for the wine lovers on your list. Each year, I love ringing in the holiday season with a roundup of the best gifts for wine lovers – my annual Holiday Gift Guide!

I look forward to this all year long, researching cool new wine gadgets, testing out new tools, exploring and seeking the best gifts for wine lovers, then rounding them all up in this easy, shoppable guide.
From accessories to glasses to wine itself, I've got the best gifts for the wine lovers in your life. So sit back and relax – let us do the shopping for you!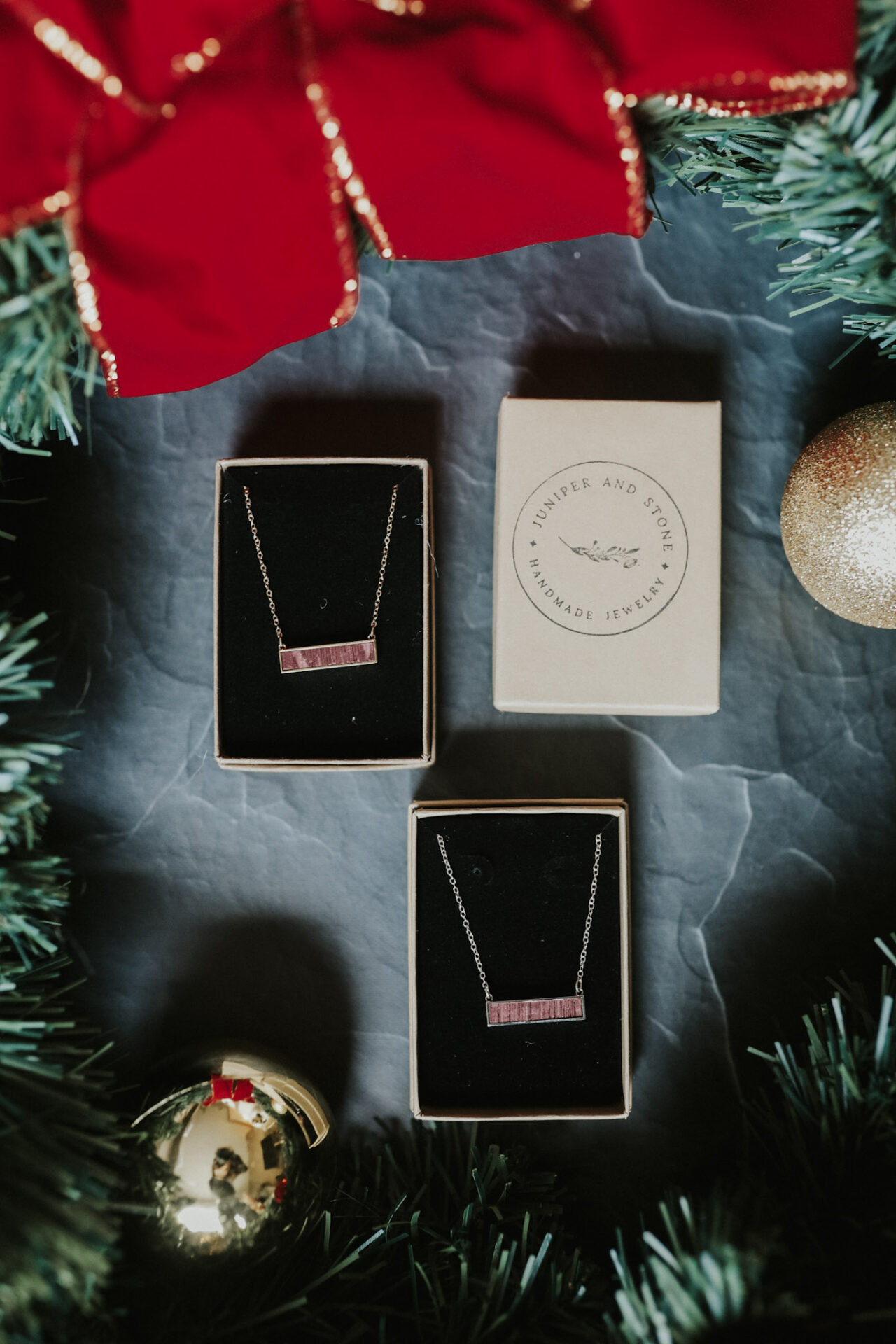 Wine Barrel Necklace
There's nothing quite like giving a gift that celebrates someone's passions. And for wine lovers, a necklace made from a wine barrel is the perfect holiday present. Each piece is handmade and unique, just like the person who will wear it.
These beautiful necklaces are handcrafted from the staves of upcycled wine barrels. Each one is unique, with its own rich wood grain and natural patina. It's a reminder of all the good times shared over a glass of wine. They make the perfect Christmas gifts for wine lovers and are sure to be cherished for years to come. Celebrates the joy of wine with these beautiful Wine Barrel Necklaces, handmade in Napa.
P.S. Juniper & Stone also makes beautiful necklaces from crystals as well! I have quite a few in my personal collection.
Business tags: Women-Owned, Small Business
My Wine Hat
If you're shopping for someone who's always out on a wine tasting adventure, My Wine Hat is the perfect gift for them! These stylish hats are the definition of "wine country chic". I personally own one in bright, standout teal and another everyday white, so I have the perfect wine-drinking hat for every outfit!
Created by Renee Hanson, there are over 12 different styles of wine hats, inspired by wine regions around the world. Which would you choose?
Promo Code: "SaveWithPaige" for 10% off your order
Business tags: Women-Owned, Small Business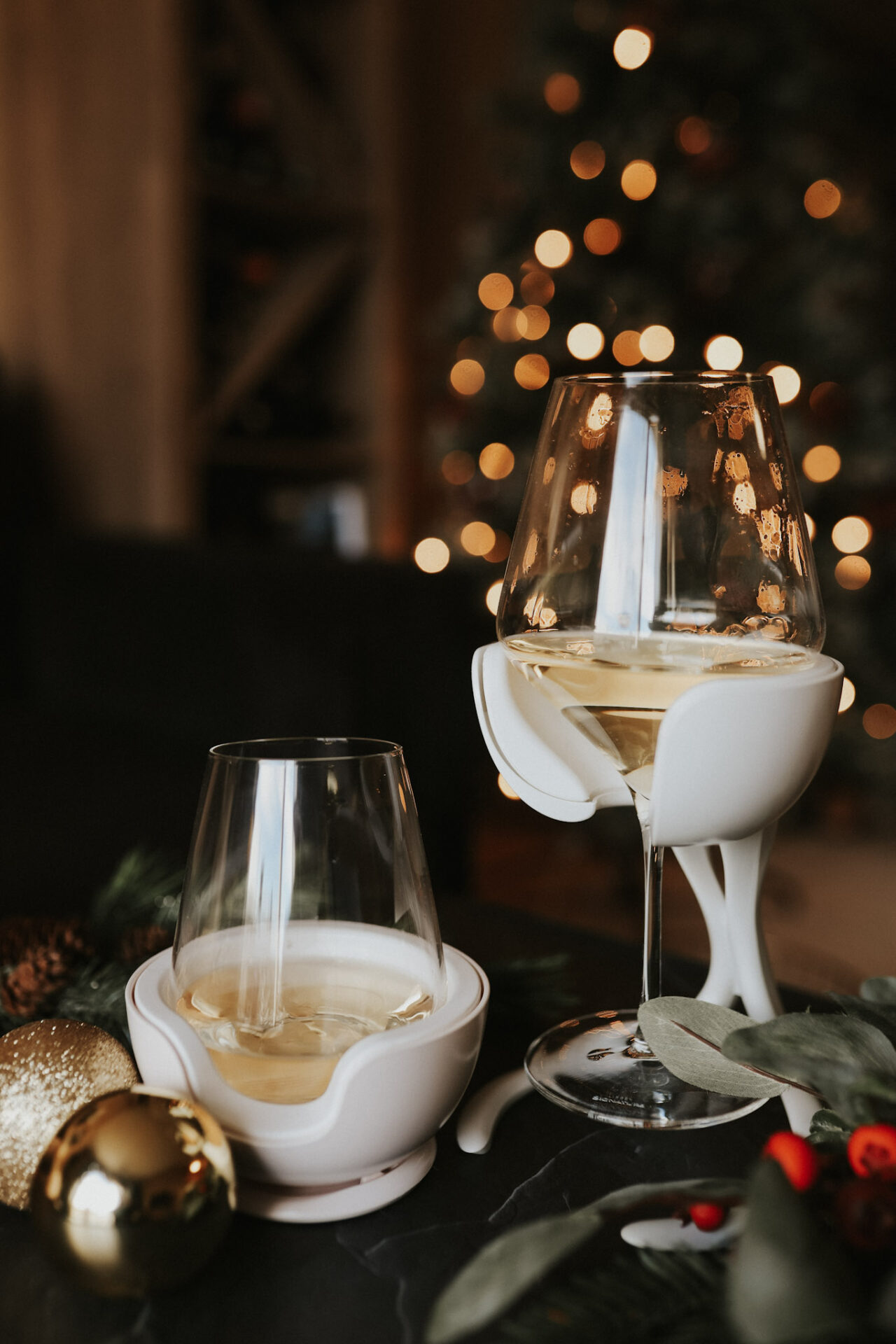 VoChill
VoChill is one of my favorite wine accessories year-round! It's a stylish and chic way to keep your glass of wine cool – whether you're relaxing in the tub on a cold winter's day, or sipping rose out by the pool.
The VoChill wine coolers come in seven idfferent colors, plus an option for stemmed wineglasses or stemless (I have both!) They were also recently featured as one of Oprah's favorite things… but I'm proud to say it was one of mine FIRST!
Business tags: Family-Owned, Small Business
Promo Code: "WINEWITHPAIGE-15″ for 15% off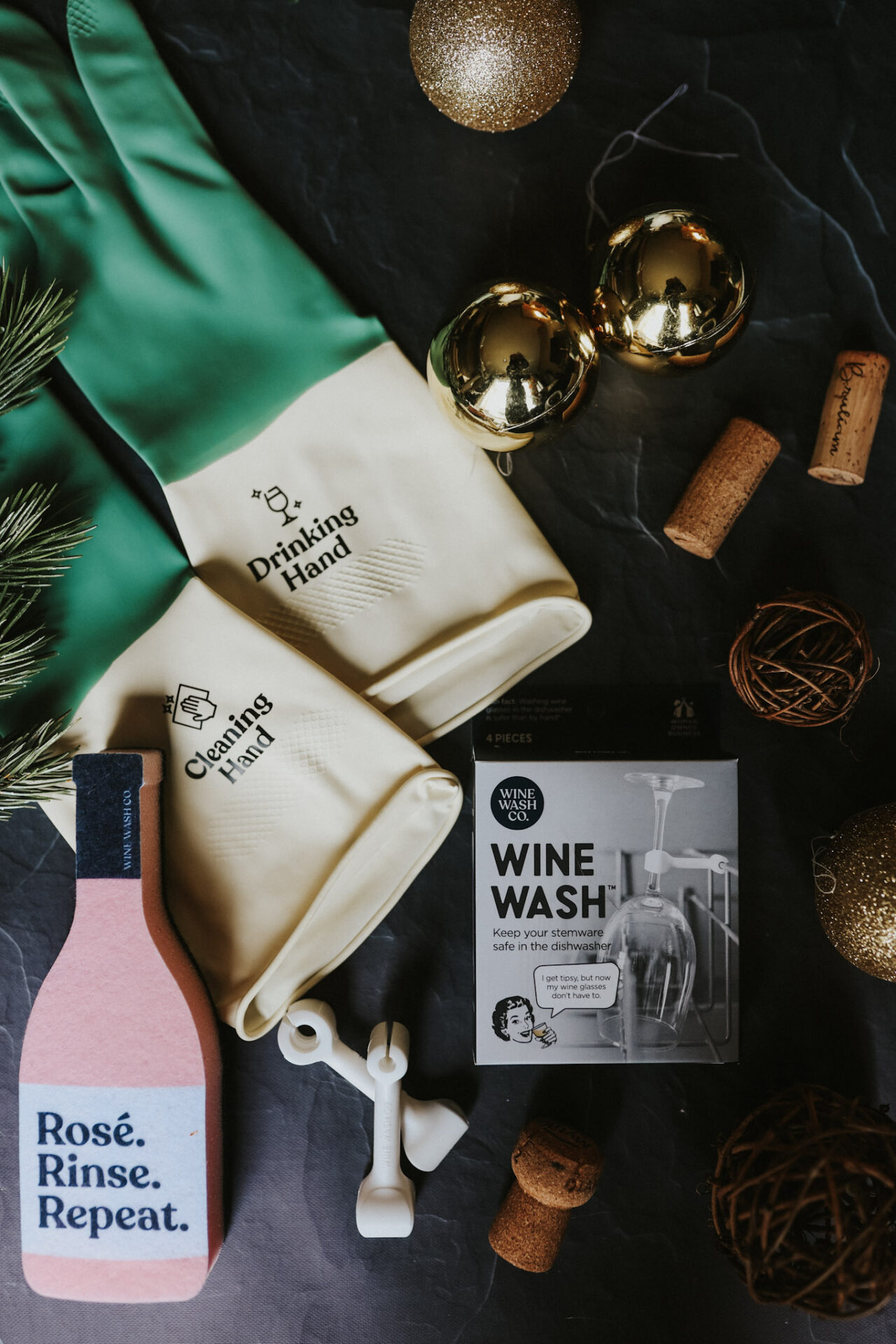 Wine Wash Holders
Not gonna lie… I HATE washing wine glasses! They always pile up by the sink, waiting for me to have a spare minute to handwash them. Not anymore! With Wine Wash, you don't have to do your glasses by hand or have a specialized dishwasher to wash your glasses. This clever little tool attaches your wine glass stem to the inside of your dishwasher, preventing glasses from tipping over and breaking.
Did you know… Most wine glass manufacturers (even the high-end brands) recommend washing stemware in the dishwasher. This gives me peace of mind to do so! Plus, Wine Wash offers a fun range of other products: sponges, gloves, microfiber polishing cloths, and more. It's a great stocking stuffer or cute, affordable gift for wine lovers!
Business Tags: Women-Led, Small Business
Promo Code: WINEWITHPAIGE for 10% off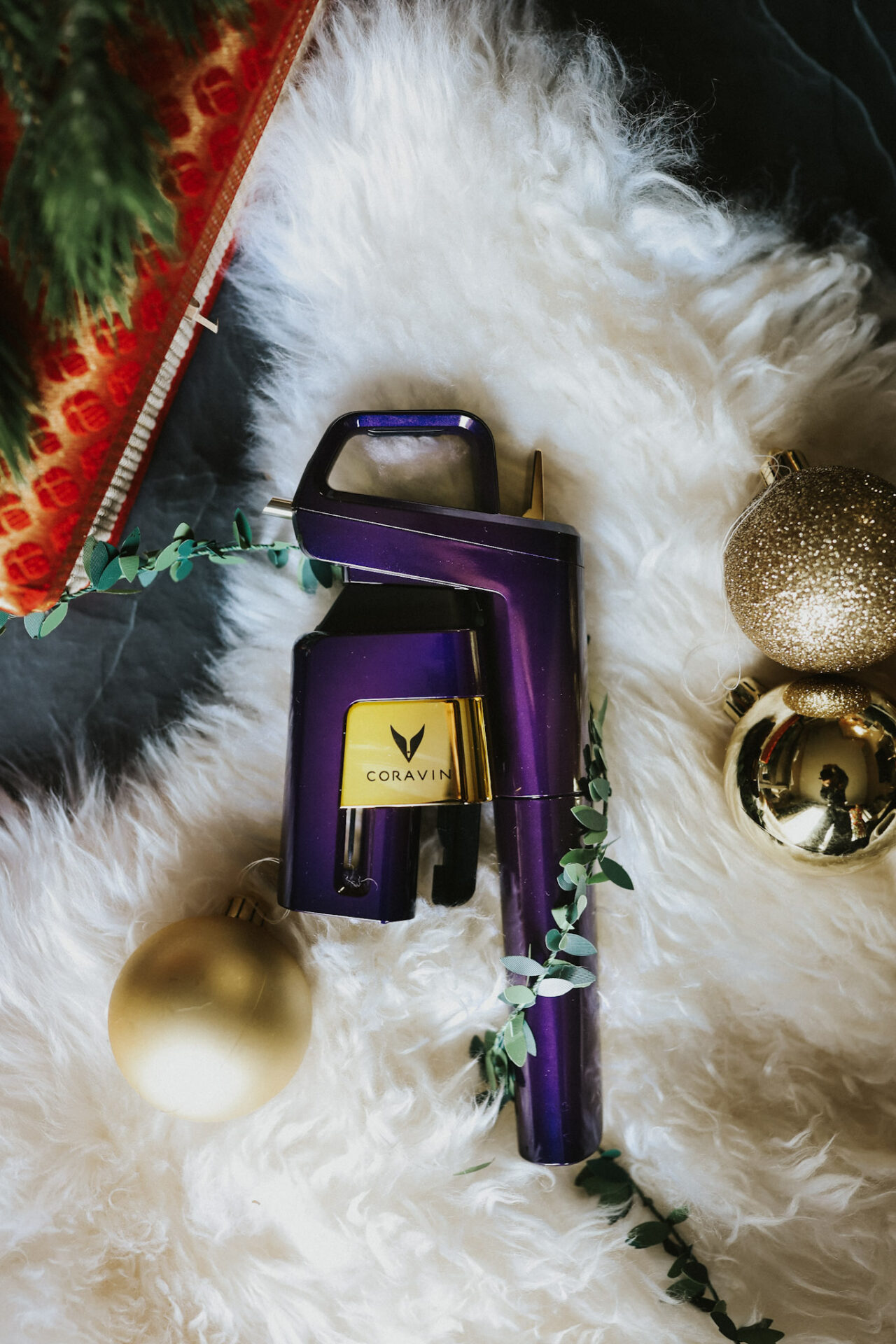 Coravin
Ah, Coravin. Coravin is ALWAYS on my Holiday Gift Guide for Wine Lovers, and for good reason! This is one of my must-have, can't-live-without wine tools. I use mine daily as I sample through wines.
Coravin's lineup allows you to pour a single glass of wine without wasting the rest, keeping the remaining wine fresh for later consumption. They offer several options, including the affordable Pivot, Sparkling Wine Coravin, and original model.
This year they've released a limited run of special-edition Coravin Timeless Six+ in Gemstone colors: Rich Amesthyst, Deep Emerald Green, Dark Moody Anthracite. They're gorgeous!
Promo Code: PAIGE15 for 15% off (full-priced items only)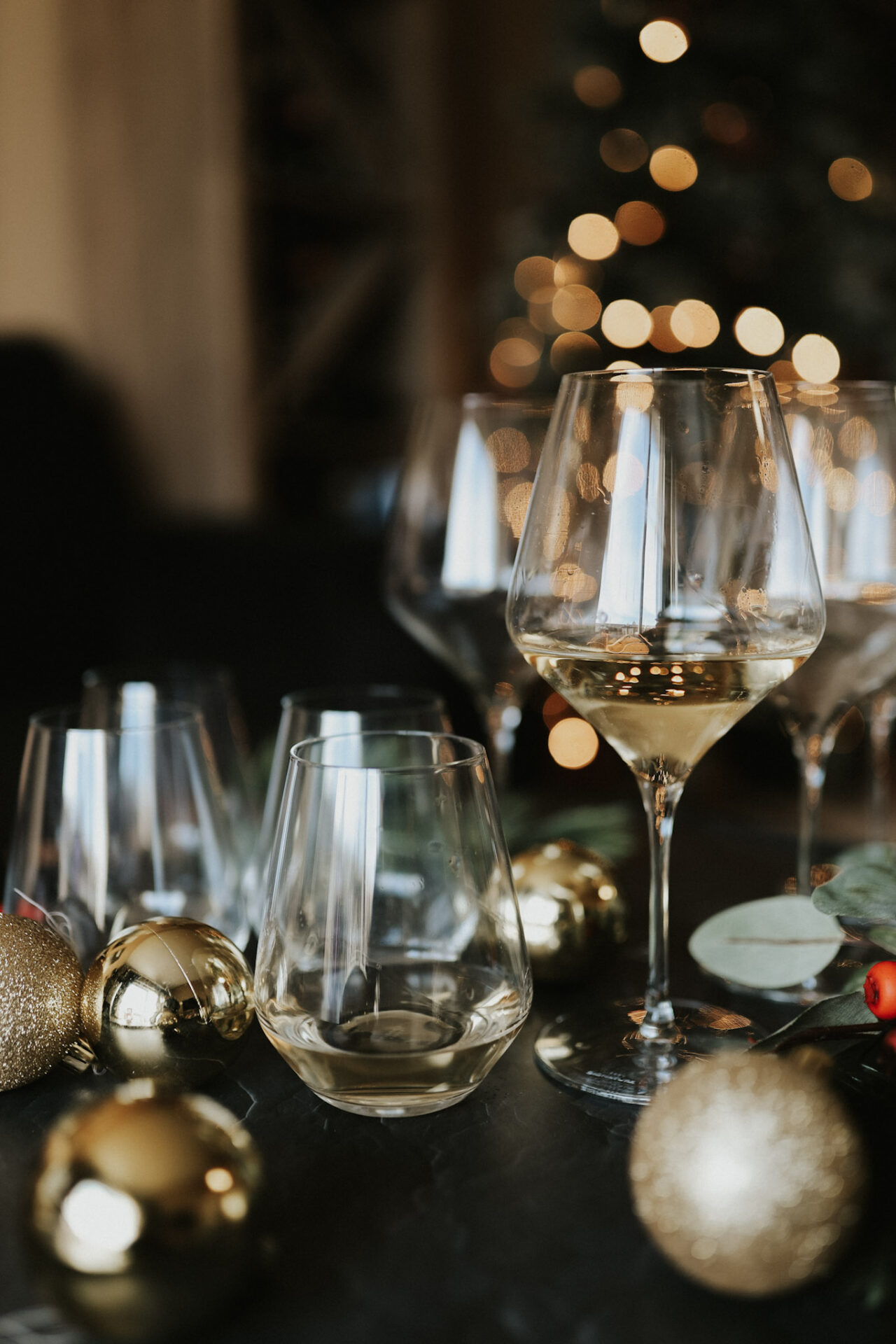 Libbey Glasses
Libbey crafts my favorite everyday glassware. It's strong, durable, and absolutely gorgeous. This year they've released a lineup of Signature wine glasses that are perfect for gifting! Their Signature Gift Sets include a gift-ready box and four wine glasses. Pictured here are both the Greenwich Stemless Wine Glasses and Greenwich Stemmed Wine Glass Gift Sets. The angular bowl is sure to turn heads and helps wine breathe properly, maximizing aromas.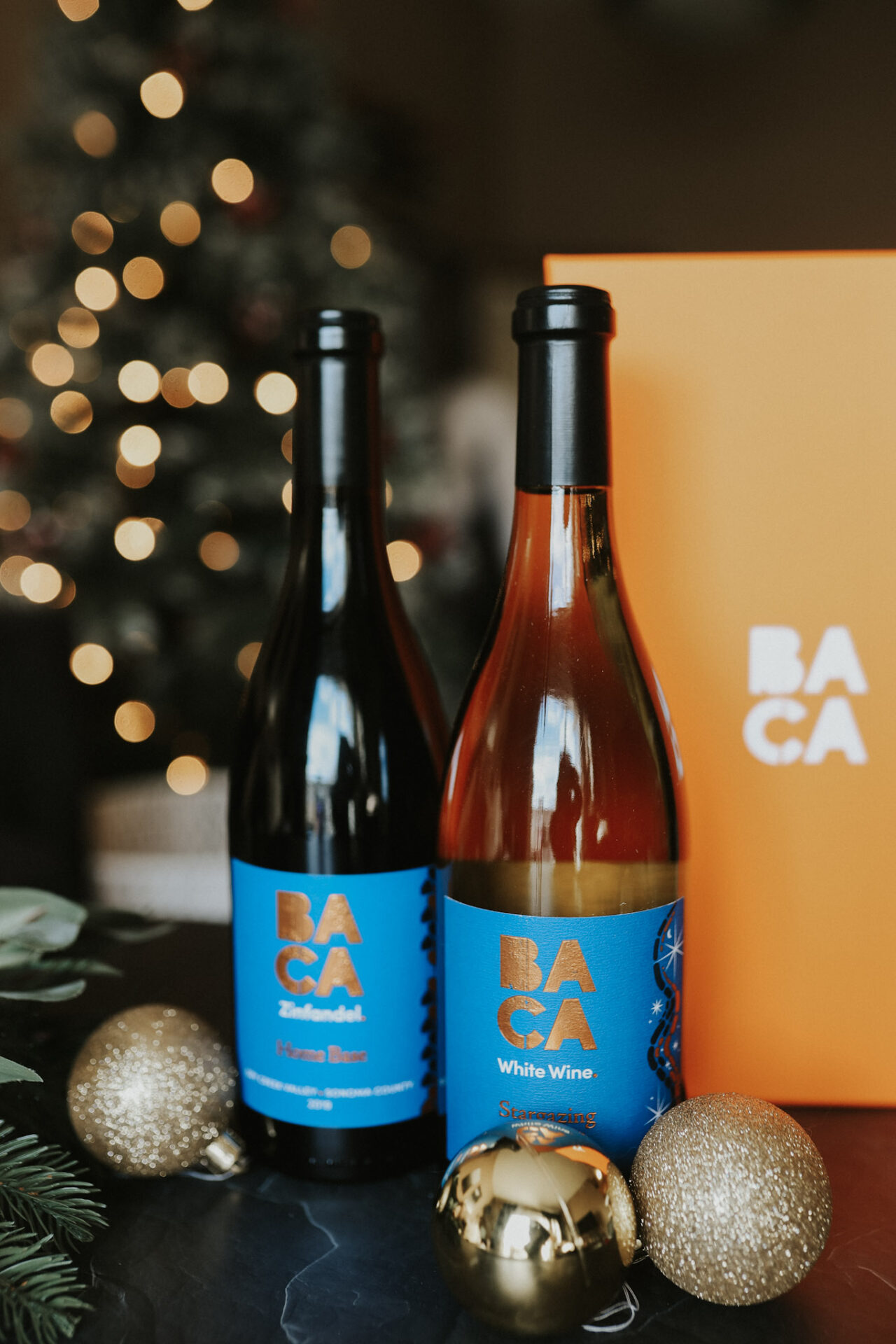 BACA Wine Gift Set
This BACA Wine Gift set is one of my favorites, offering a nice variety! It includes their Home Base Dry Creek Valley Zinfandel and their Stargzing white wine, a unique blend of Marsanne-Rousanne. Perfect for the wine lover in your life! It also includes a beautiful box, meaning you can skip the wrapping if it's not your forte.
BACA is a Sonoma-based winery crafting bold, intense wines from the best vineyards in Califronia. They primarily focus on Zinfandel, but there are other gems in their collection as well! It's also a women-led business with Jennifer Brown leading the way as their vintner.
Business tags: Woman Winemaker
Promo Code: No promo code needed… this gift set qualifies for $1 shipping!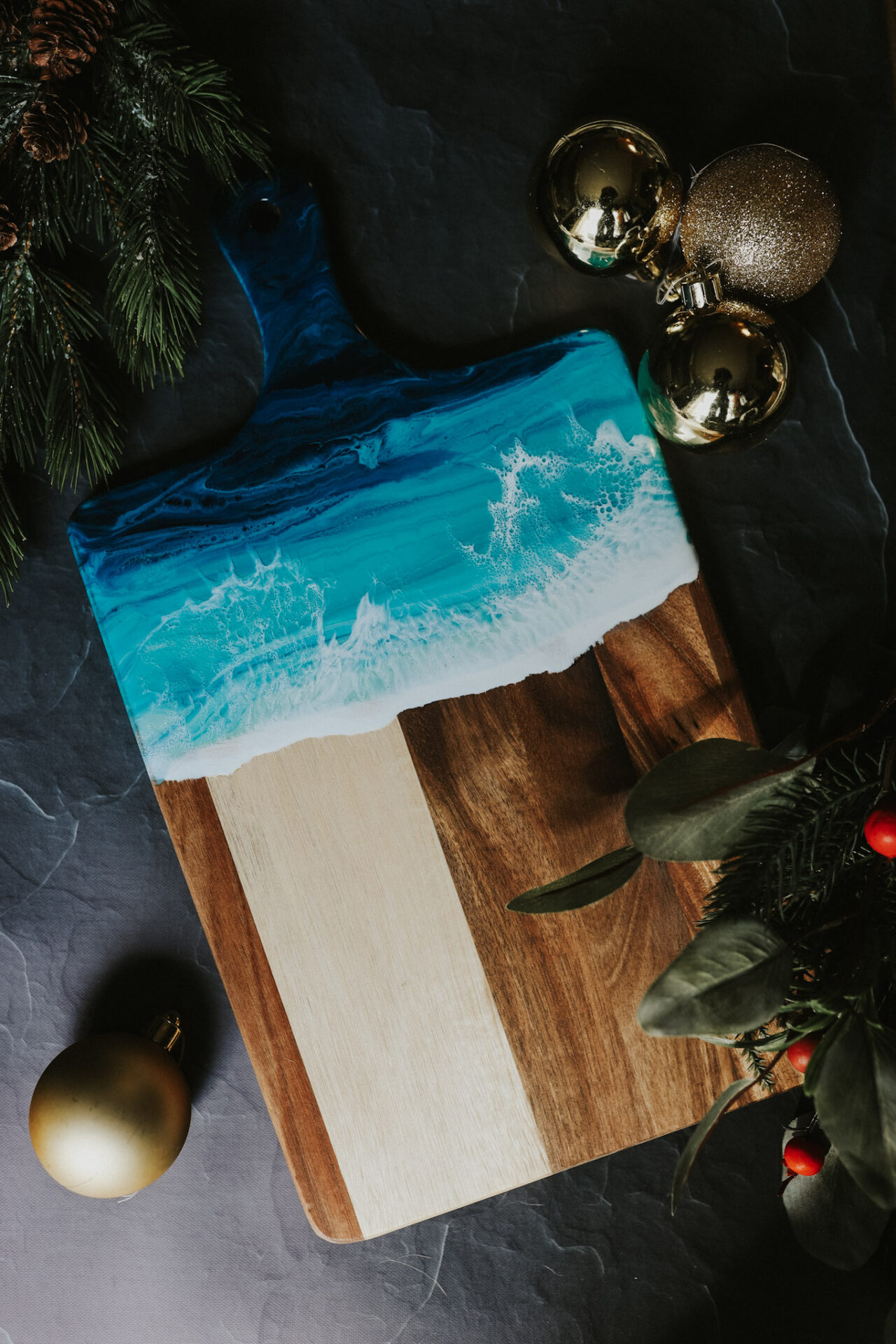 WLB Designs Ocean Charcuterie Board
When I first stumbled across this charcuterie board in a Napa boutique, I KNEW I had to feature it in my holiday gift guide! It's absolutely gorgeous and so unique. Handcrafted by Whitney, these Beach Resin Cheeseboards are the perfect serving trays for the oenophile, cheeselover, and ocean-obsessed in your life. It's sure to make a statement! She also creates one-of-a-kind ocean-inspired art and can create a variety of shapes for your cheeseboards as well.
Business tags: Women-Owned, Small Business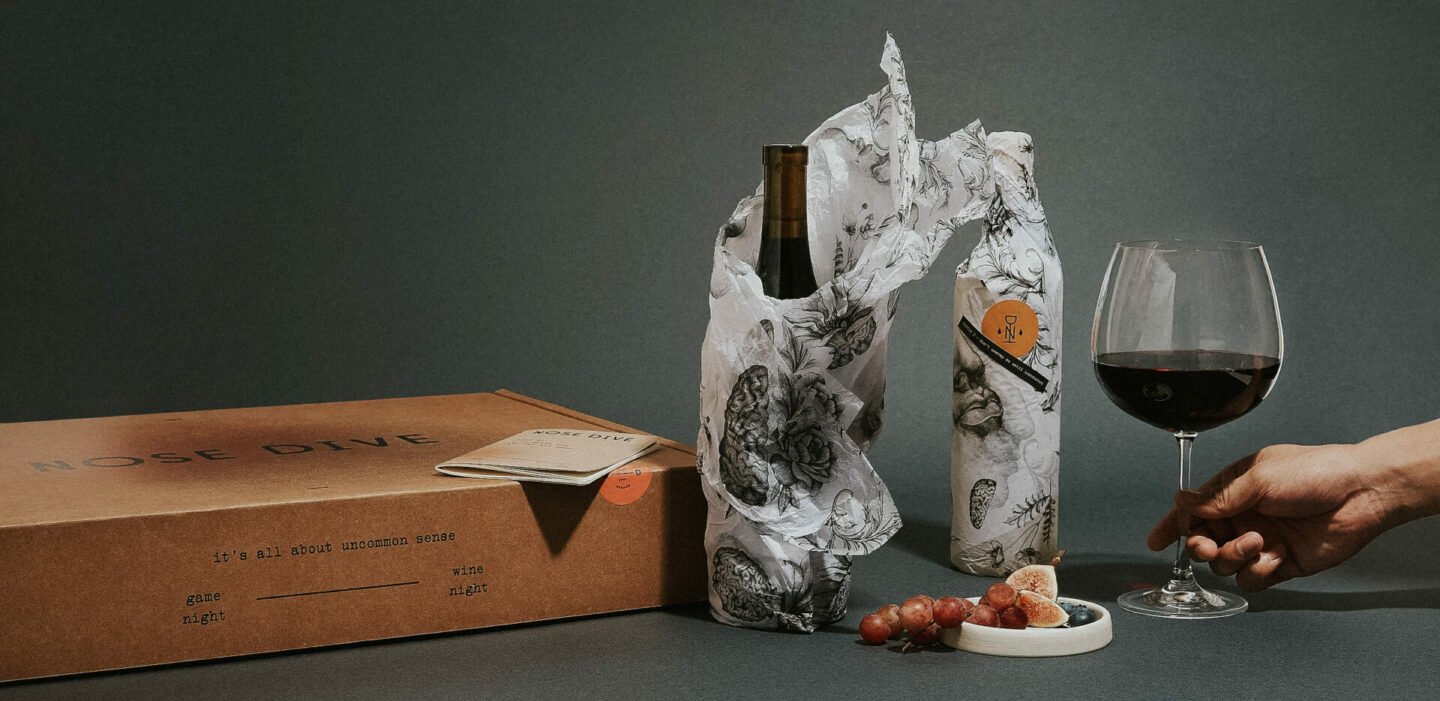 Nose Dive Game
I LOVE anything that encourages us to slow down and take a moment to process what's in front of us. NoseDive is a wine game designed to do just that. Nose Dive is the playful way to explore the world of wine and the science of scent. I don't want to give too much away… but if you're interested in diving in deeper to what the nose knows, I highly recommend! It's a fun game for wine lovers who are just getting into understanding how aromas in wine work
Business tags: Small Business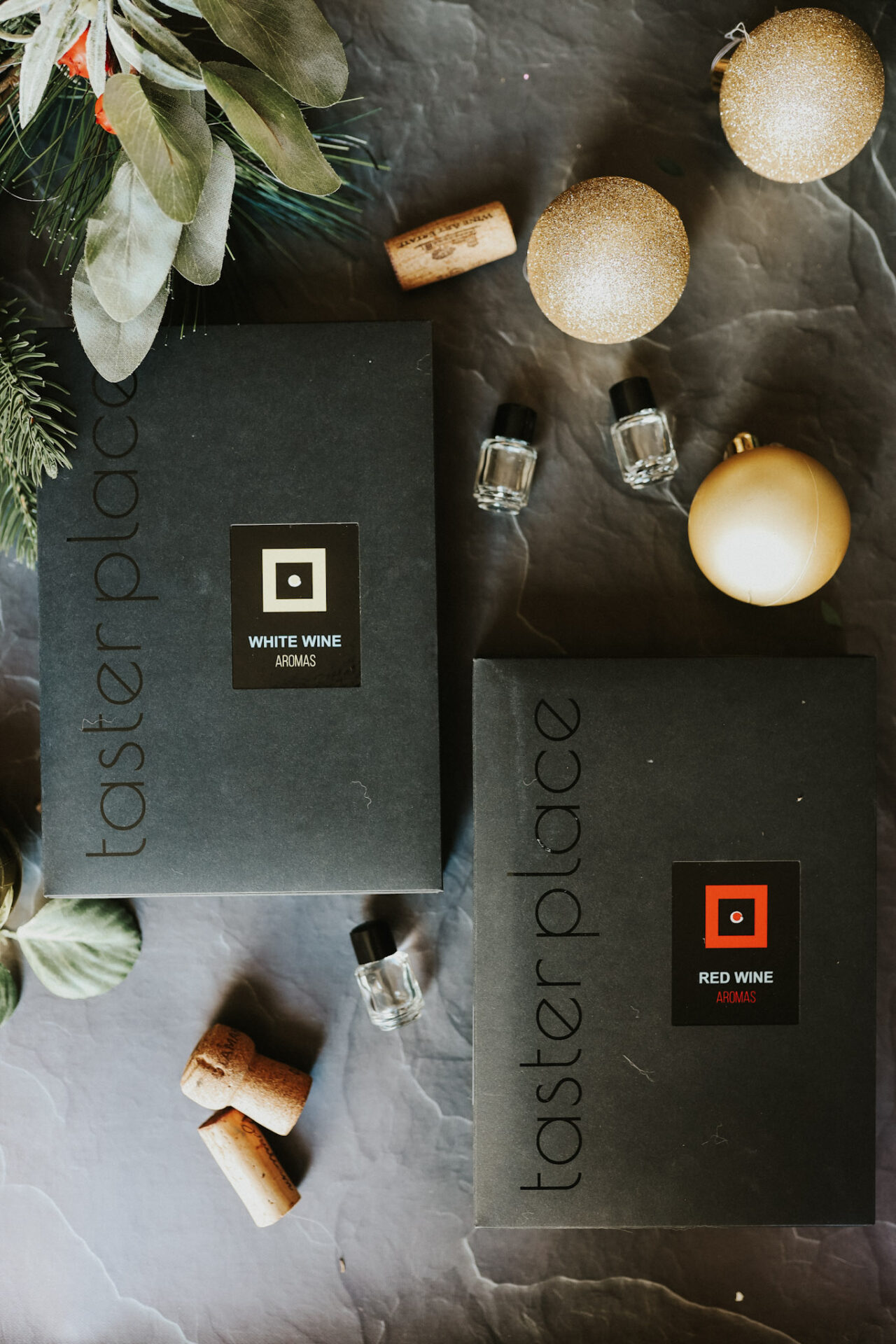 Taster Place
Speaking of what the nose knows… Taster Place is an excellent tool for training your nose and getting better at identifying aromas in wine. Our nose is a muscle, like anything else. You have to practice using it and making the connections in your brain between what you smell and identifying what the aroma is. These tasting kits from Taster Place are the perfect way to practice!
Get better at identifying aromas in wine and shock your friends with how much you know! They offer kits for common red wine aromas, white wine aromas, aged and oaked wine aromas, and more!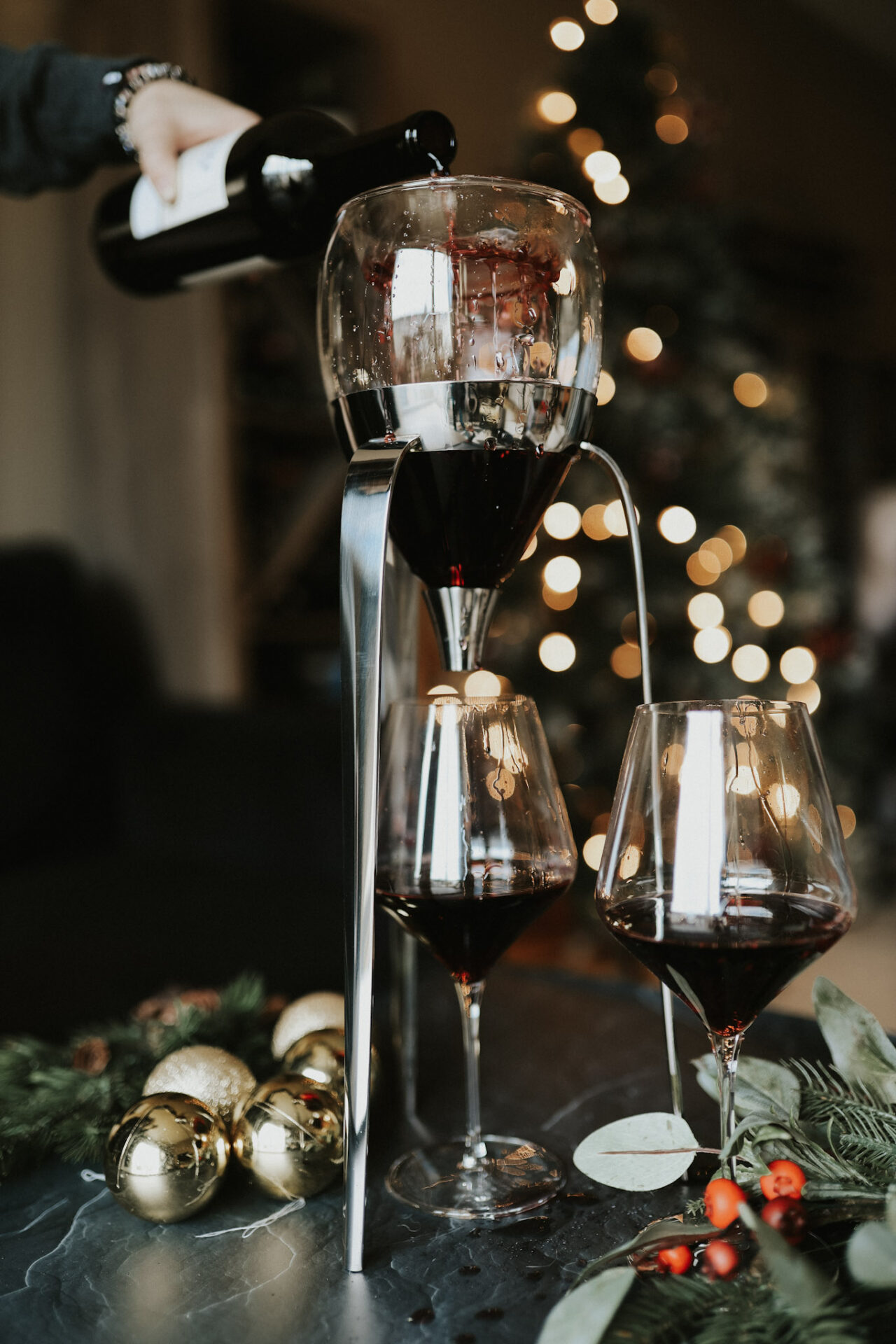 Vinotive Vortex Somm Tritan
The Vinotive Vortex Somm is the coolest wine aerator I've ever seen! The dispenser is filled by pouring wine through its initial "rain filter", aerating wine and releasing its aromas on the way into the decanting vessel beneath. Here the wine aerates and rests until you're ready to pour – simply slide up the valve and a glass of wine is served! It's an elegant way to serve wine and an eye-catching table top conversation piece. (Plus, it's easier to clean than traditional decanters!)
Promo Code: Use code PAIGE for 10% discount and free shipping (and perhaps a special present or two!)