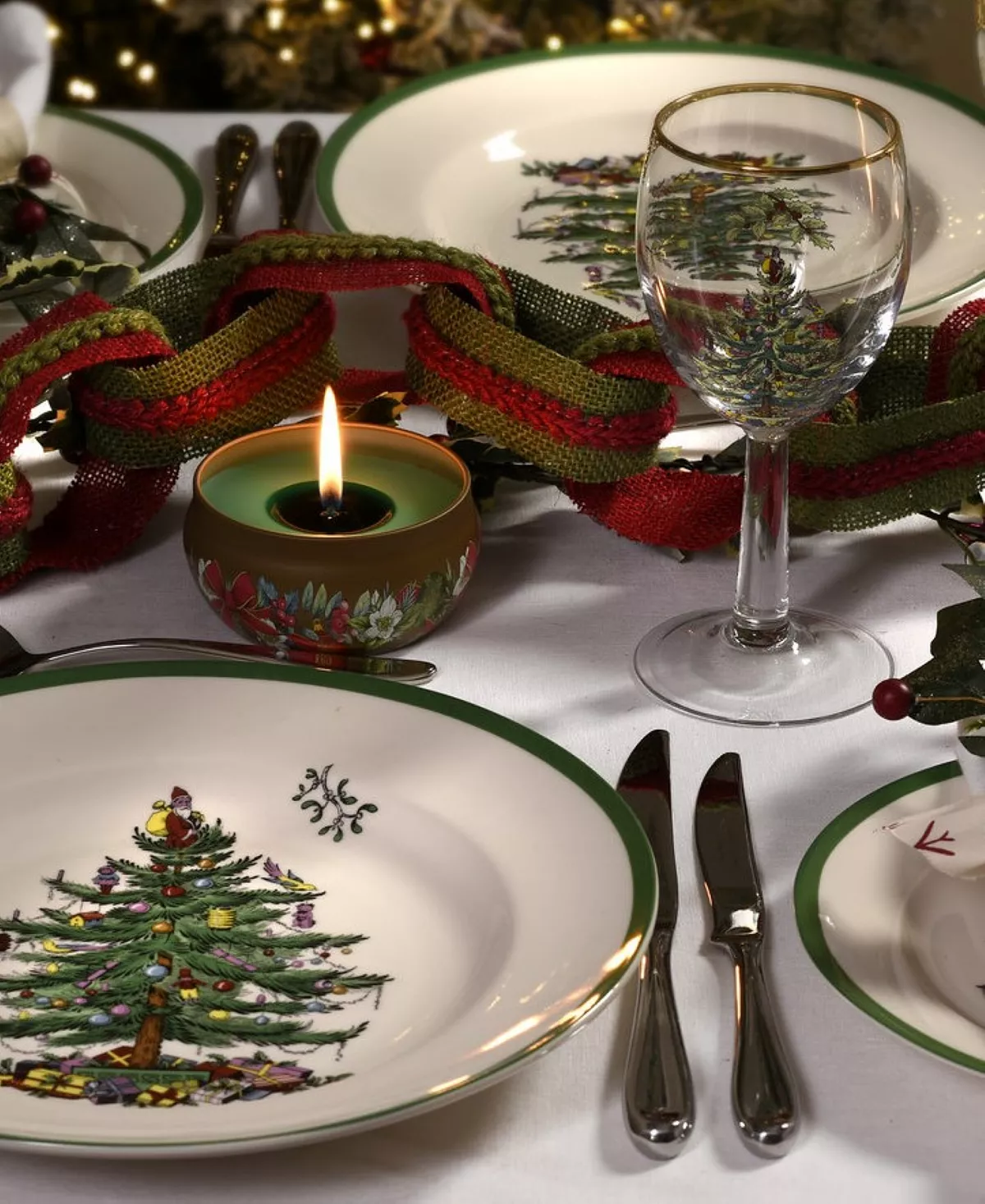 There's a reason it's called the most wonderful time of the year! One of my favorite parts about the holiday is getting to spend time with my family and friends. There's nothing better than listening to music while trimming the tree, or grabbing some hot cocoa after a long afternoon of ice skating.
Personally, one of my favorite parts of the holiday seasons is getting the chance to host some of my favorite people in my home. And while the people you surround yourself with are always the best part of the holidays, I'm a firm believer that great decorations and beautiful decor make for unforgettable experiences.
Whether you're hosting a friendly gift swap, or you're taking on the official holiday dinner, these Christmas Wine Glasses will have you and your guests feeling all the holiday cheer!
Christmas Nutcracker Set
You don't need to be a fan of the ballet to fall in love with this stunning Nutcracker wine glass set! It's an adorable collection to break out at imitate holiday gathering, or on quiet snowy nights as you watch Christmas movies.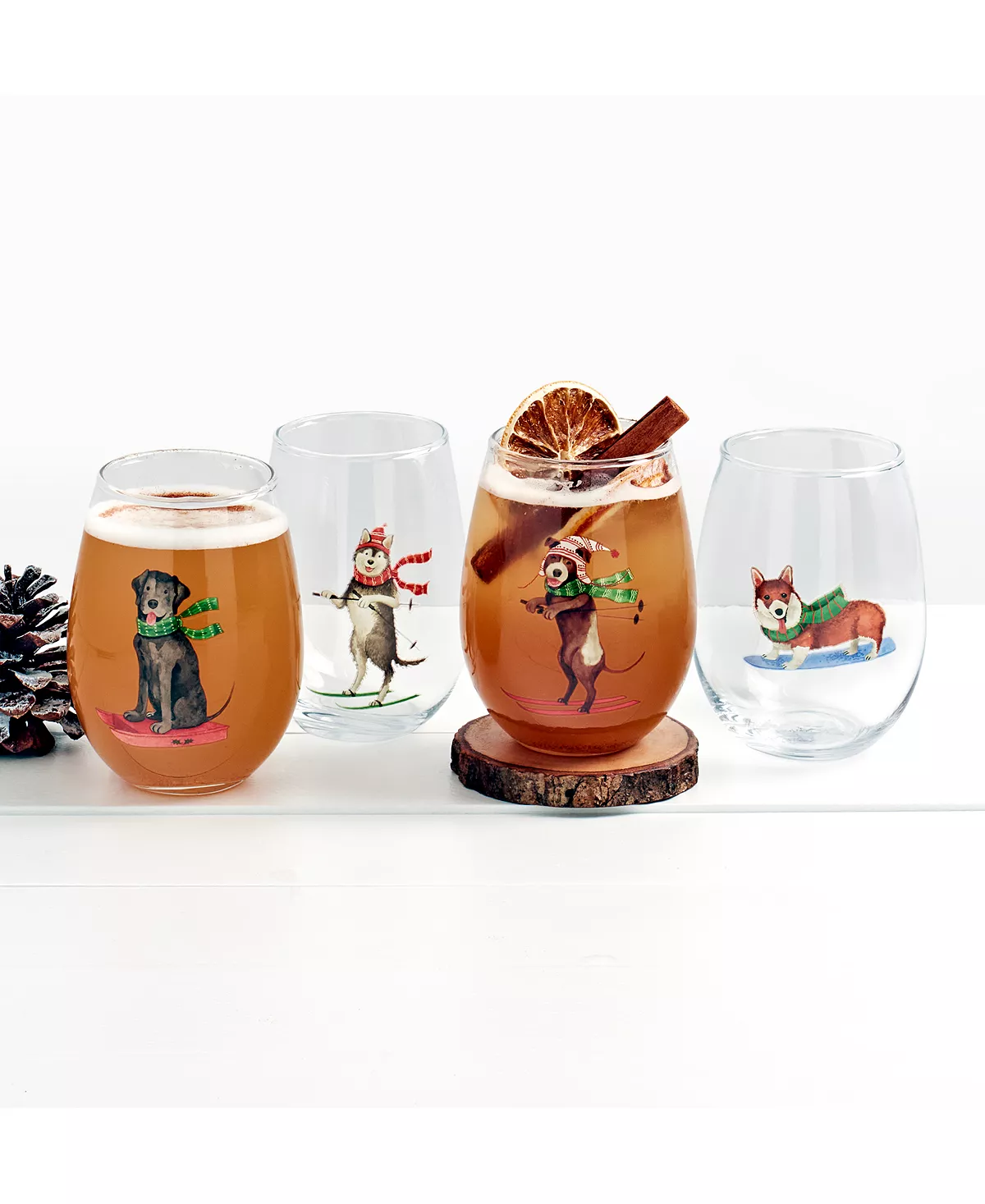 Furry Christmas Stemless Wine Glasses
Is there anything cuter than a cartoon Corgi snowboarding? I'm a huge dog lover, so it's no surprise that I fell in love with this adorable set of wine glasses. They perfectly capture the joyfulness and whimsy of the holiday season, but these winter sports scenes can be enjoyed long after Christmas and New Years.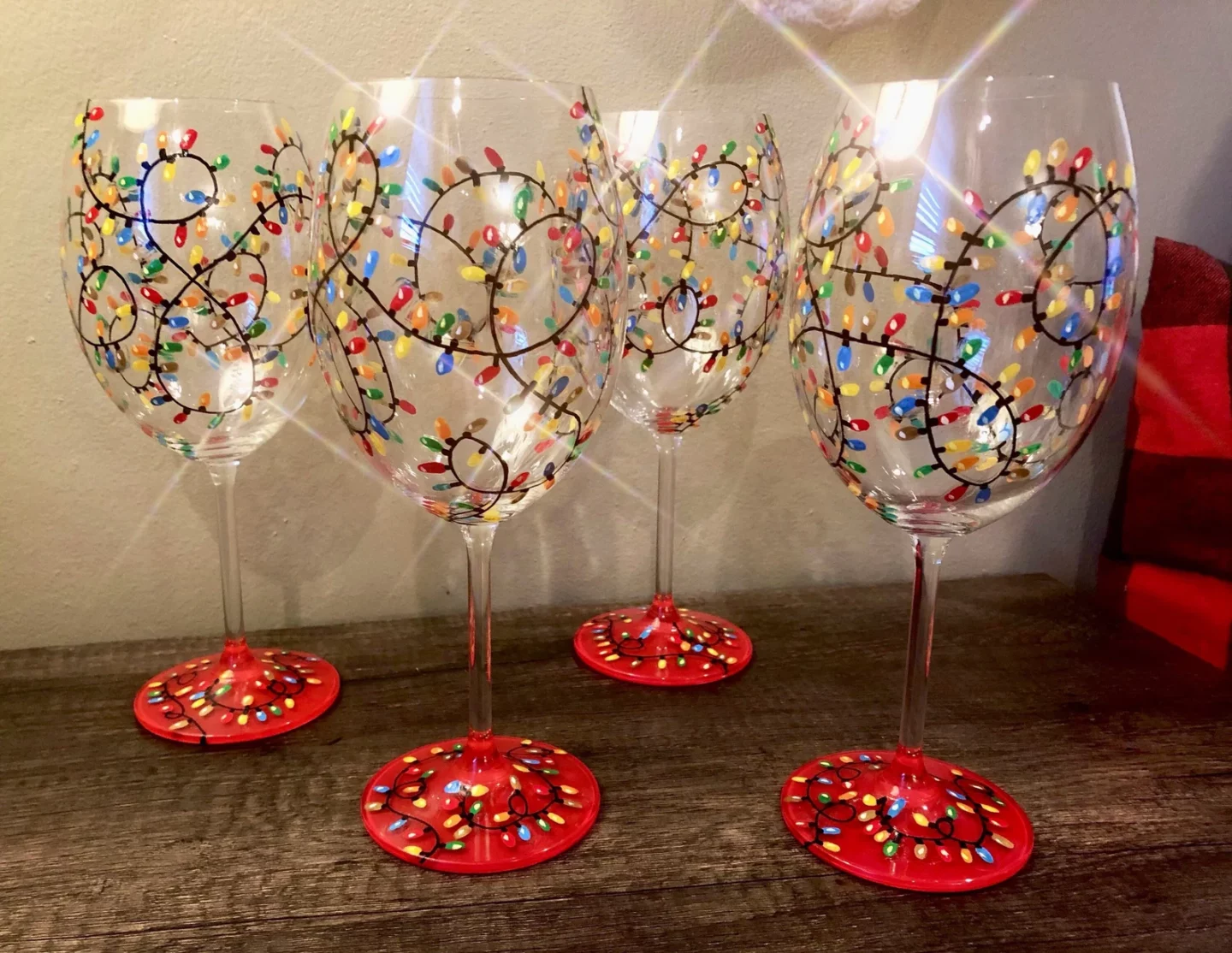 Hand Painted Holiday Lights Set
These hand painted wine glasses will bring a nice pop of color to your home. Every time I see these cute holiday string lights, it makes me want to invite my friends over and watch Christmas movies with a bottle of Rosé!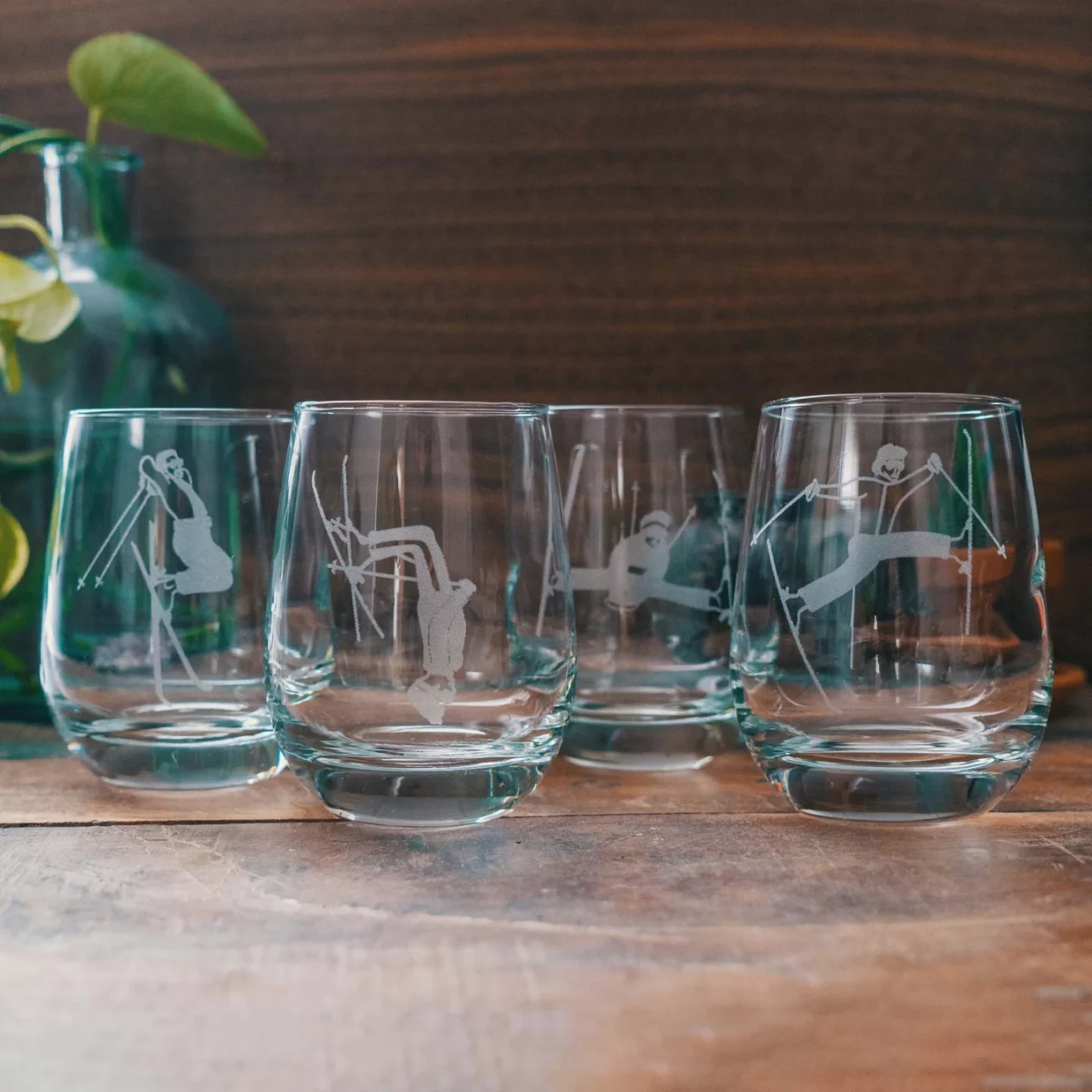 Winter Skiing Engraved Wine Glasses
If you're looking for something you can break out the cabinet for more than just a month out of the year, these winter skiing engraved wine glasses still strike a festive spirit! And if you really love to spend your winter days out on the slopes, there's an option to personalize these stemless wine glasses, too!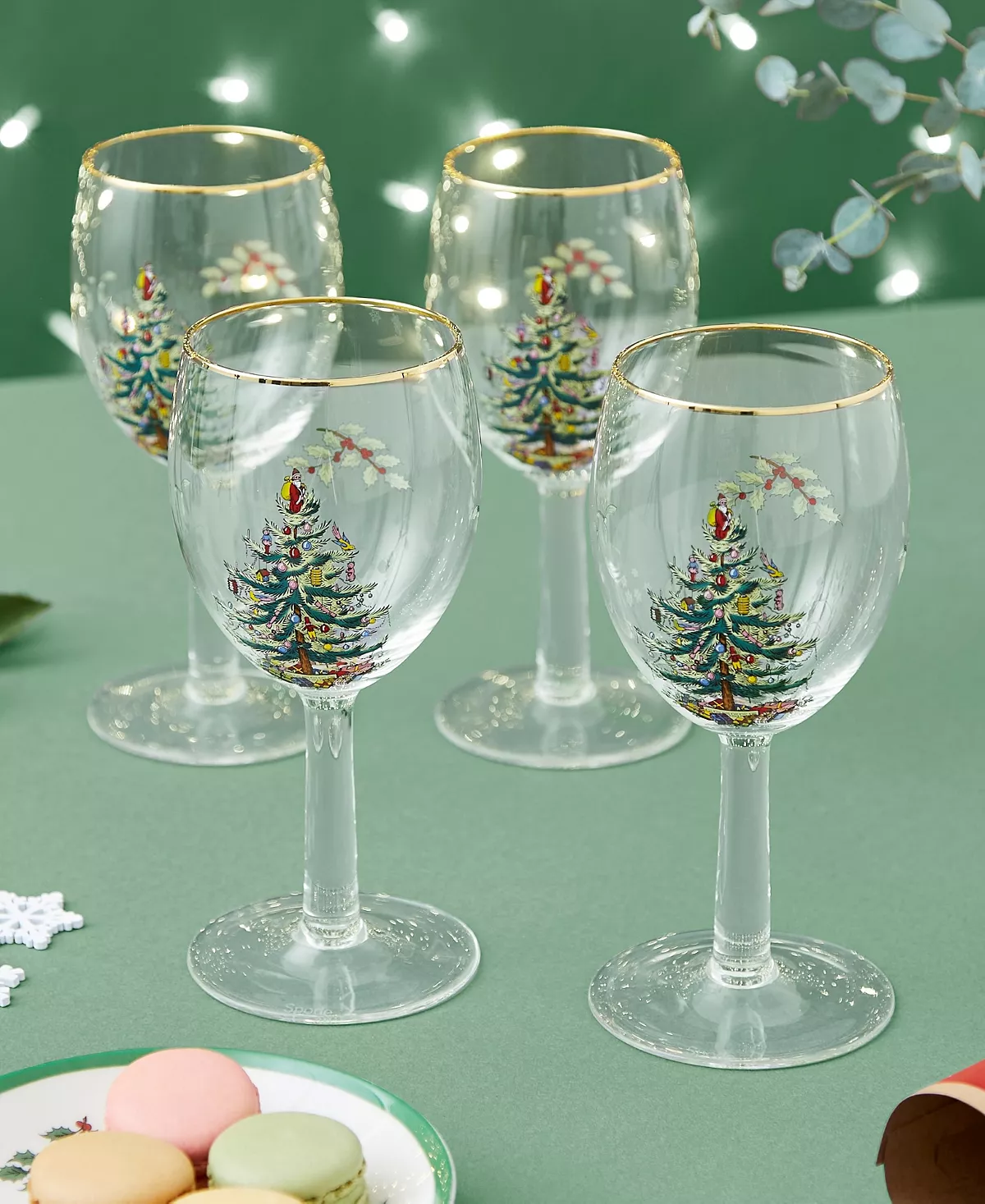 Christmas Tree Wine Glasses
These gorgeous, hand painted wine glasses have such classical design. These wine glasses look like they could've been passed down to you by your great-grandmother, and this high quality set is certainly made to last. If you're someone who loves creating cohesive looks, you'll be equally thrilled by the rest of the matching dinnerware collection.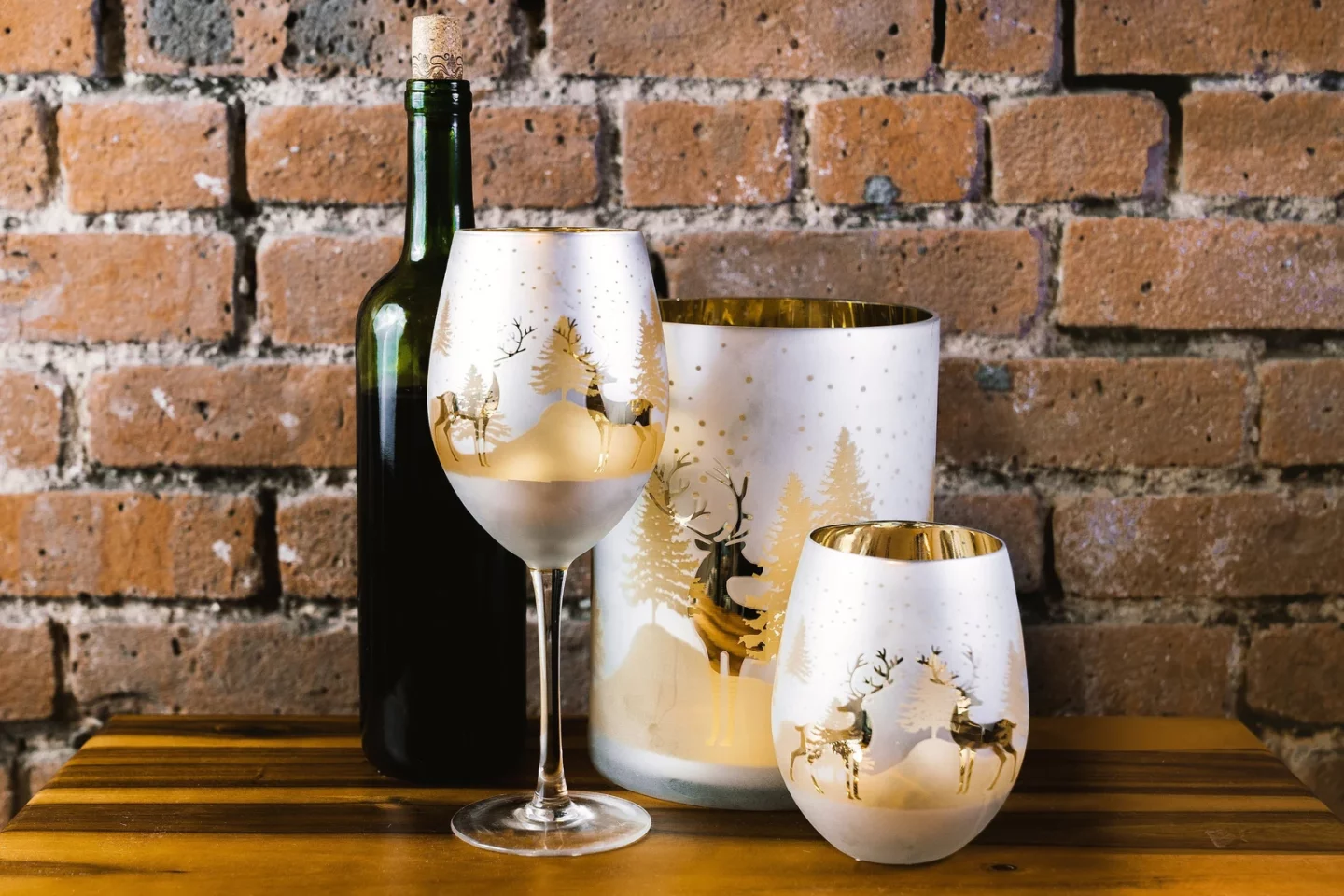 Winter Wonderland Wine Glasses
These wine glasses feature a beautiful, winter wonderland dreamscape, and they are sure to impress all your guests! What makes this pick so special is the option to go for stem or stemless wine glasses. Don't forget to add the matching candle holder to your shopping cart, though, to fully maximize the dreamy design.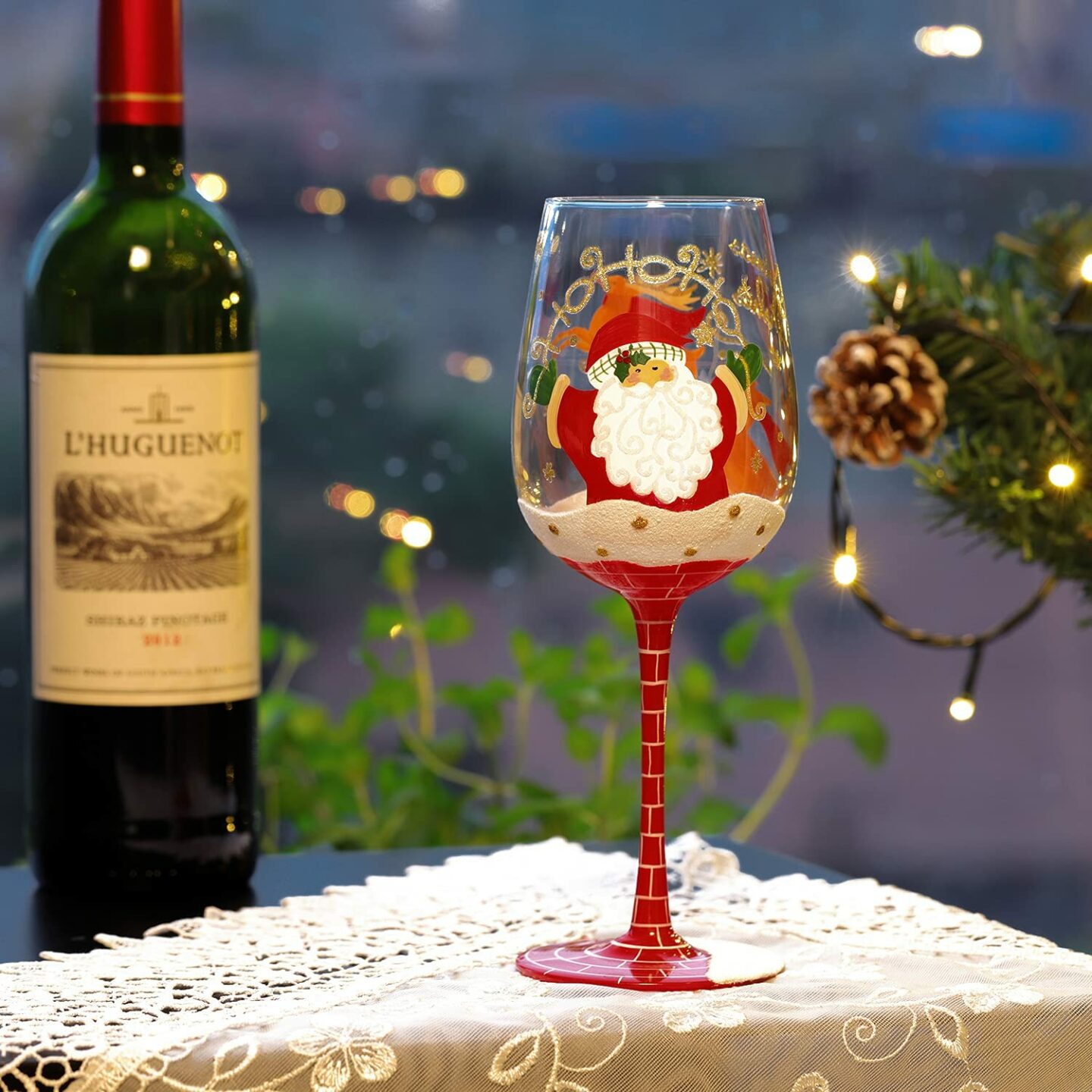 Santa and His Reindeer Wine Glass
This wine glass would garner approval from Father Christmas himself! One side features a jolly Kris Kringle dropping down the chimney, and the other features two of his trusty reindeer pulling the sleigh. This charming, hand painted glass would pair perfectly with your favorite glass of red, white, or rosé.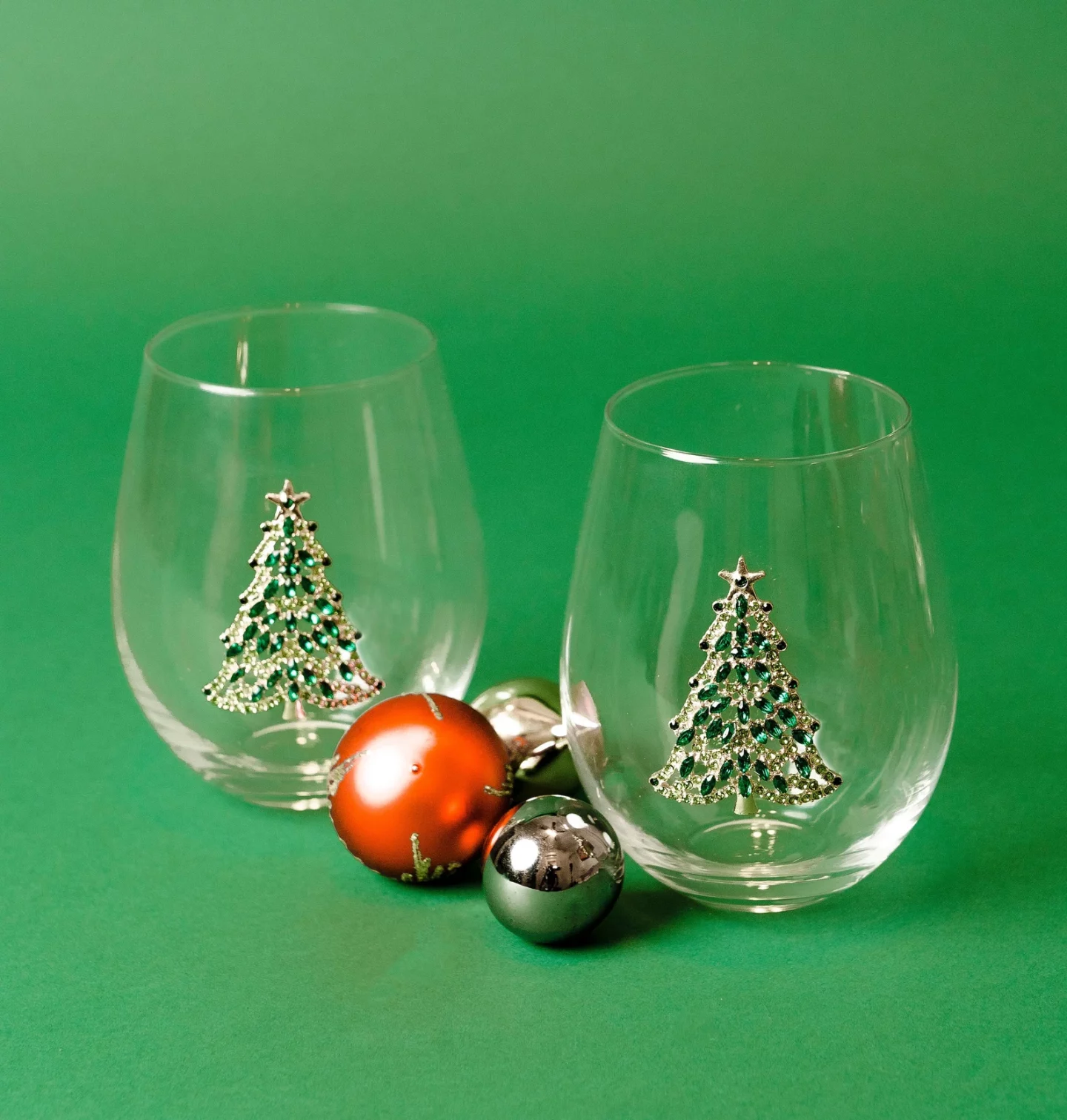 Rocking Around The Christmas Tree Wine Glass Set
If you're a fan of the classics, but love a bit of modern flair and pizzaz, these bedazzled wine glasses need to go on your Christmas Wish List. This stemless set might not be dishwasher safe, but don't let that damper your holiday cheer!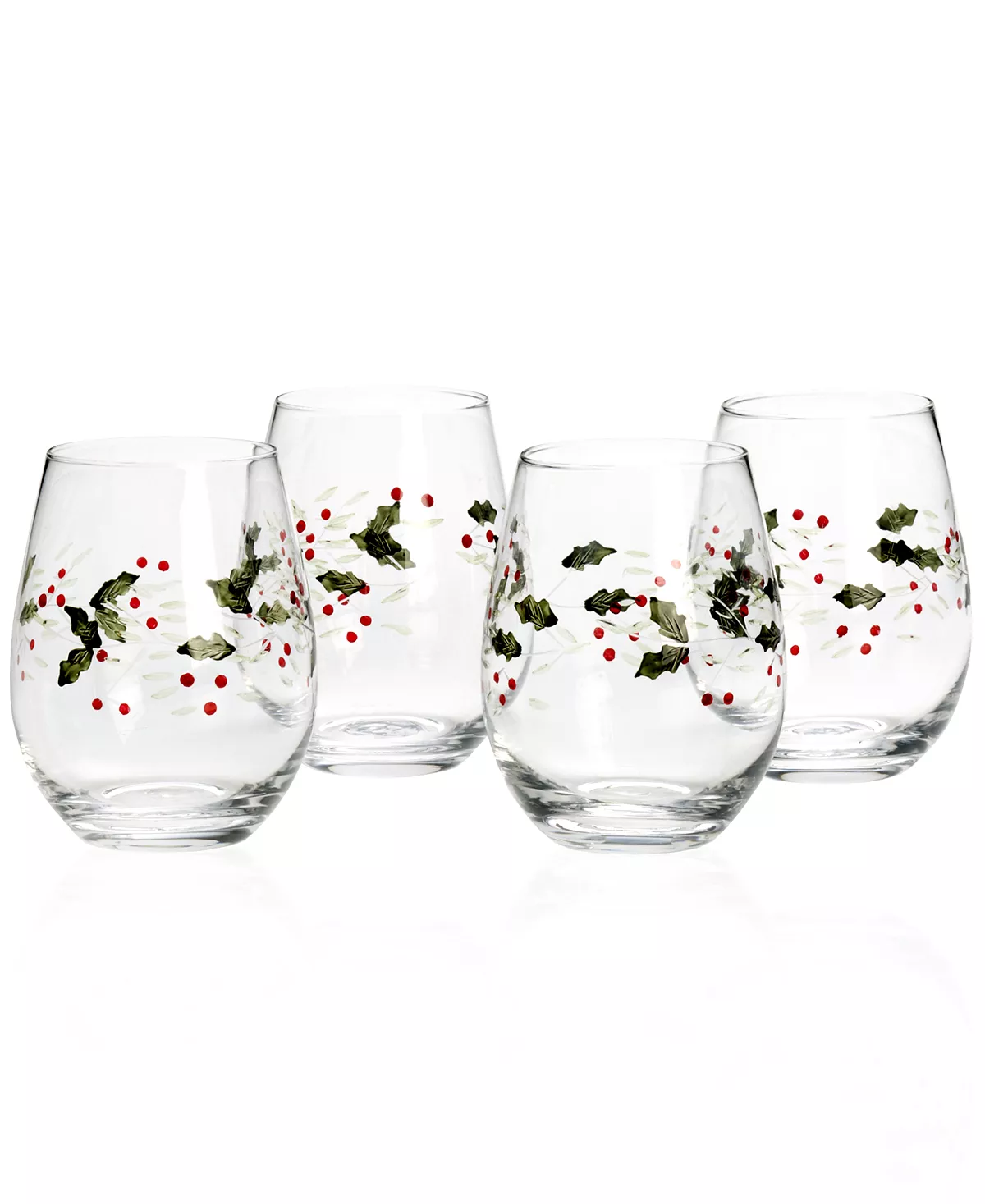 Holly Jolly Christmas Wine Glasses
These festive glasses will have you singing "Deck The Halls" this holiday season. They'll look great in your home, but they're also the perfect present for your fellow wine enthusiasts.