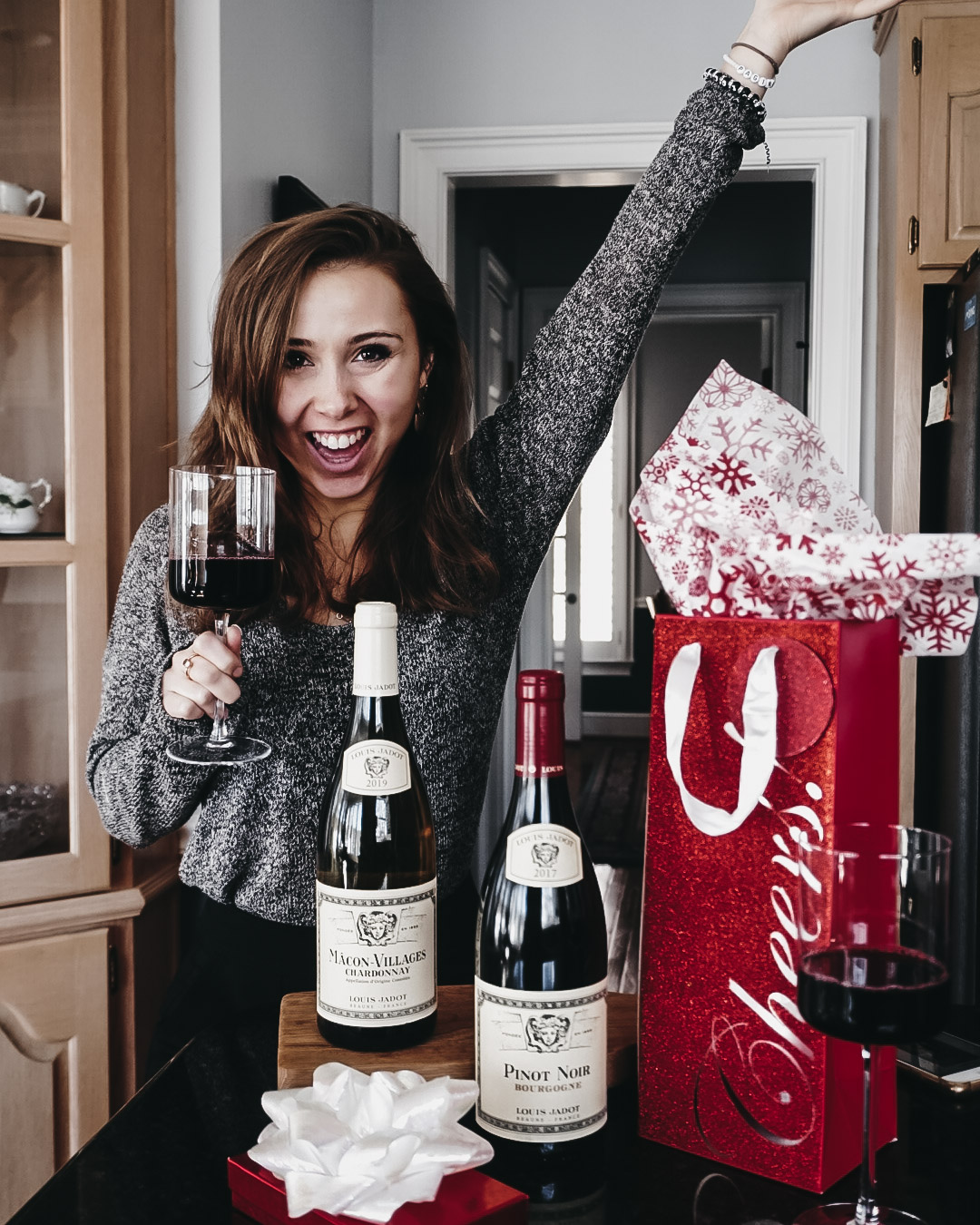 Looking for the best wine gifts for everyone on your list?
As the holiday season approaches, I can't help but feel a warm and bubbly excitement in my heart. This year has been a delightful journey filled with swirling glasses of wine, captivating travels, and the joy of shared moments with cherished friends.
It's been a year of growth and milestones, with my website reaching a milestone of 100,000 monthly site views (!!). But perhaps the most significant growth of all has been in the bonds I've forged right here in Napa, as the world has embraced a sense of openness after the challenging previous years. After three beautiful years in this enchanting region, it has truly become my home.
In the spirit of celebrating both the festive season and my love for wine, I'm thrilled to present my annual holiday gift guide. It's a curated collection of my favorite discoveries from the year, carefully chosen for their ability to bring joy and delight to the wine lover in your life. These gifts are not just items; they are tokens of appreciation, love, and shared moments.
So, pour yourself a glass of your favorite wine, gather around the ones you hold dear, and let's embark on the holiday season. In this guide, you'll find thoughtfully selected treasures that capture the essence of wine and the warmth of the holiday season.
With a heart full of gratitude and a glass raised high, let's bring joy to the remaining days of 2023. Cheers to you, your loved ones, and the beauty of this holiday season.
This post contains affiliate links. By purchasing directly through my recommendations, I receive a small commission at no additional cost to you. This helps support Wine with Paige. Thanks for being part of the adventure!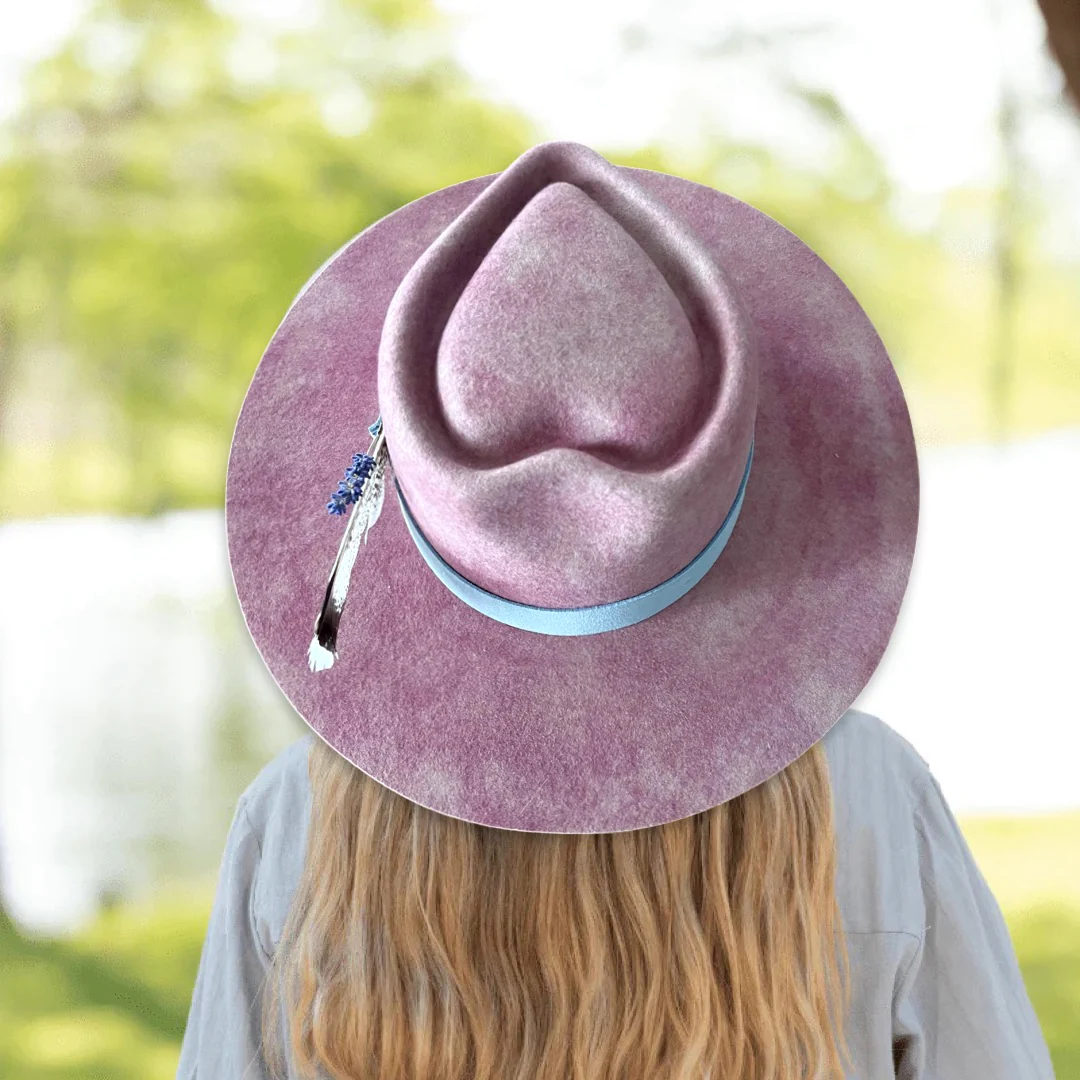 My Wine Hat
Every year, I look for an excuse to add to my hat collection! And when it comes to combining fashion and wine-inspired flair, "My Wine Hat" has my heart.
This women-led brand has crafted a range of stylish hats that embody the essence of "wine country chic." This year my newest addition was their unique Provence Fedora. I also have their Marlboroguh Fedora in a vibrant teal that stands out and their Napa House Fedora in crisp white, ensuring I have the perfect wine-drinking hat for every outfit.
These hats, designed by the talented Renee Hanson, draw inspiration from wine regions worldwide. With over 12 unique styles to choose from, each hat is like a wearable piece of art that celebrates the beauty of wine culture.
So, whether you're sipping Chardonnay in Napa or enjoying a Bordeaux in Bordeaux, there's a "My Wine Hat" to match your mood. It's the kind of brand that effortlessly blends fashion and a love for wine, making it an absolute favorite in my collection. Which one would you choose to crown your wine adventures?
Promo Code: Use code "SaveWithPaige" for 30% off Oct 30-Dec 15 (their deepest discount ever!)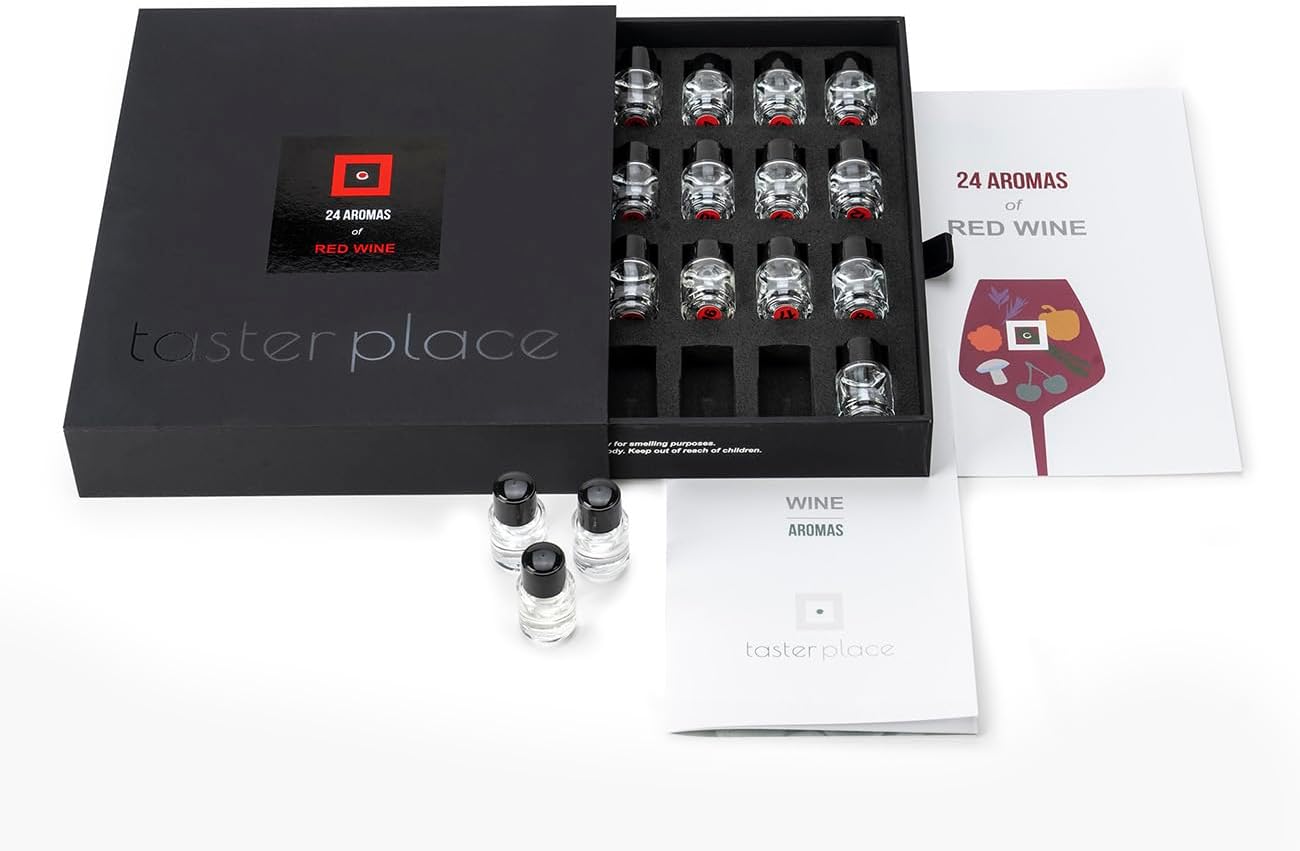 TasterPlace Wine Aroma Kits
This is one of my favorite gift ideas for wine drinkers!
Taster Place Wine Aroma kits are a playful yet invaluable tool for refining your sense of smell and becoming a maestro in identifying wine aromas. Whether you're a pro or just a curious wine enthusiast, these kits are a delightful way to exercise your olfactory senses.
This year, they've introduced expanded 24-aroma kits for both red and white wines, offering a broader spectrum of scents. Imagine sipping wine and effortlessly recognizing the subtlest hints of oak or the fragrant aromas of cherry blossoms in a glass of wine.
It's an aromatic adventure that's both fun and enlightening.
P.S. They also have beer aroma kits and olive oil aroma kits. Check them out here!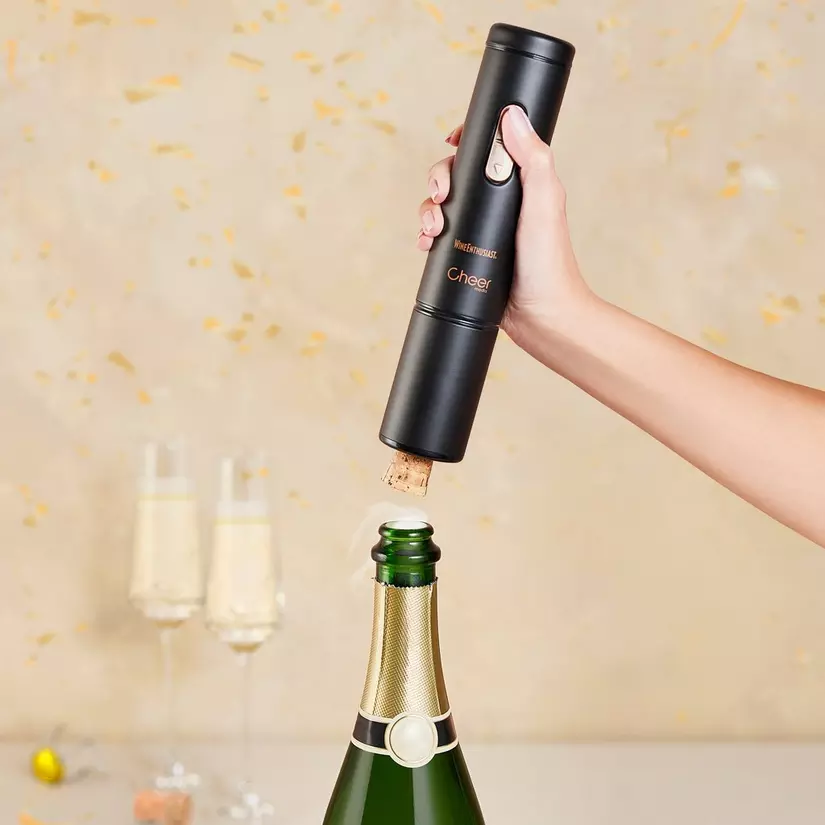 Electric Sparkling Wine Opener – Wine Enthusiast x Cheer Moda
This year, I'm thrilled to introduce the game-changing Cheer Moda Electric Wine Opener from Wine Enthusiast. It's a sparkling wine lover's dream come true!
As the first of its kind in the world, this exclusive electric opener takes the anxiety out of uncorking Champagne and sparkling wine bottles. With a simple touch of a button, it swiftly and safely pops the cork in a matter of seconds.
What sets it apart is the ingenious buffer system, which skillfully handles the high-pressure challenge of sparkling wine bottles.
No more wrestling with wire cages or guesswork on how to open the bottle safely. Just remove the foil, position the opener over the bottleneck, and press and hold the button—it's that effortless. It's the ultimate tool for anyone who wants to enjoy sparkling wine without the worry of popping corks. Cheers to making sparkling moments even more accessible and enjoyable!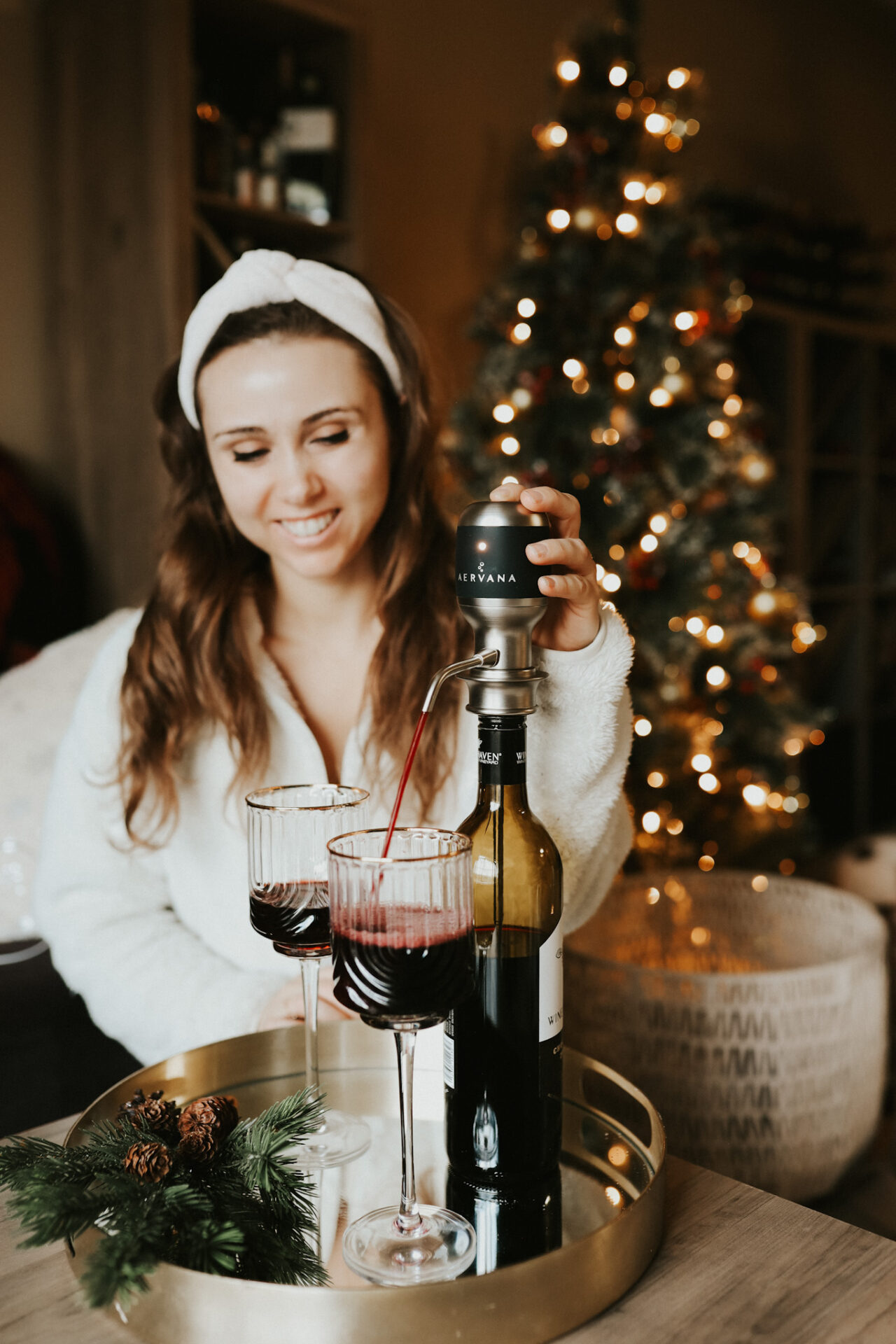 Aervana Wine Aerator
Want to make any bottle of wine instantly better? Aeration can be a complete game-changer, and Aervana makes it fun and easy! 🍷

Aerating your wine enhances its taste and aroma by allowing it to breathe and develop. It softens tannins, resulting in smoother flavors and unlocking wine's full potential.It's especially useful on those big, bold Napa cabs I tend to drink and on young, tightly wound big red wines.

Aervana has been on my radar since my original holiday gift guide back in 2018 and I looooove how easy and chic they make it to pour and aerate your wine at the same time!

A simple touch of a button allows you to easily dispense wine through the tap. Meaning you can sit back and relax, letting those arm pouring muscles get a break (😂)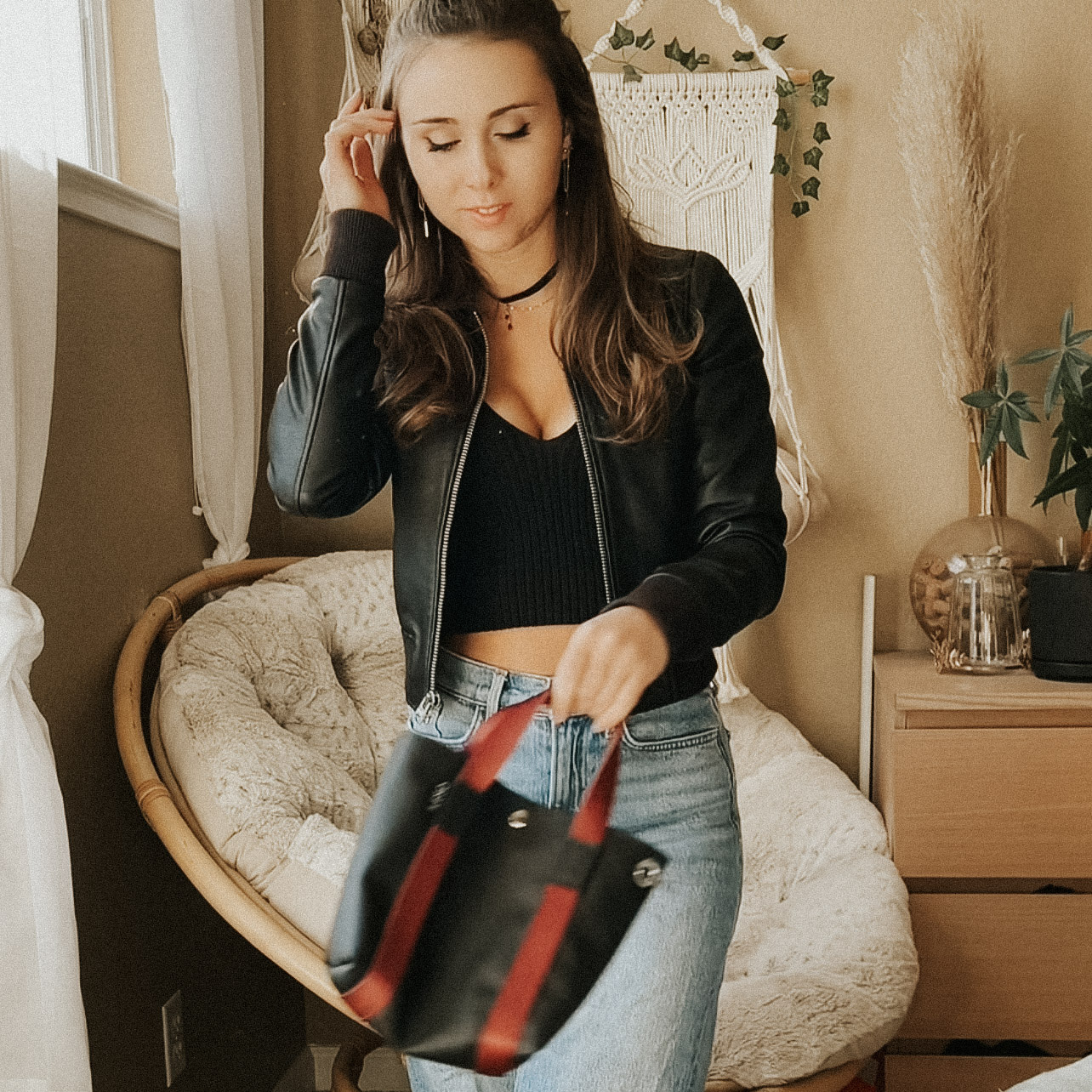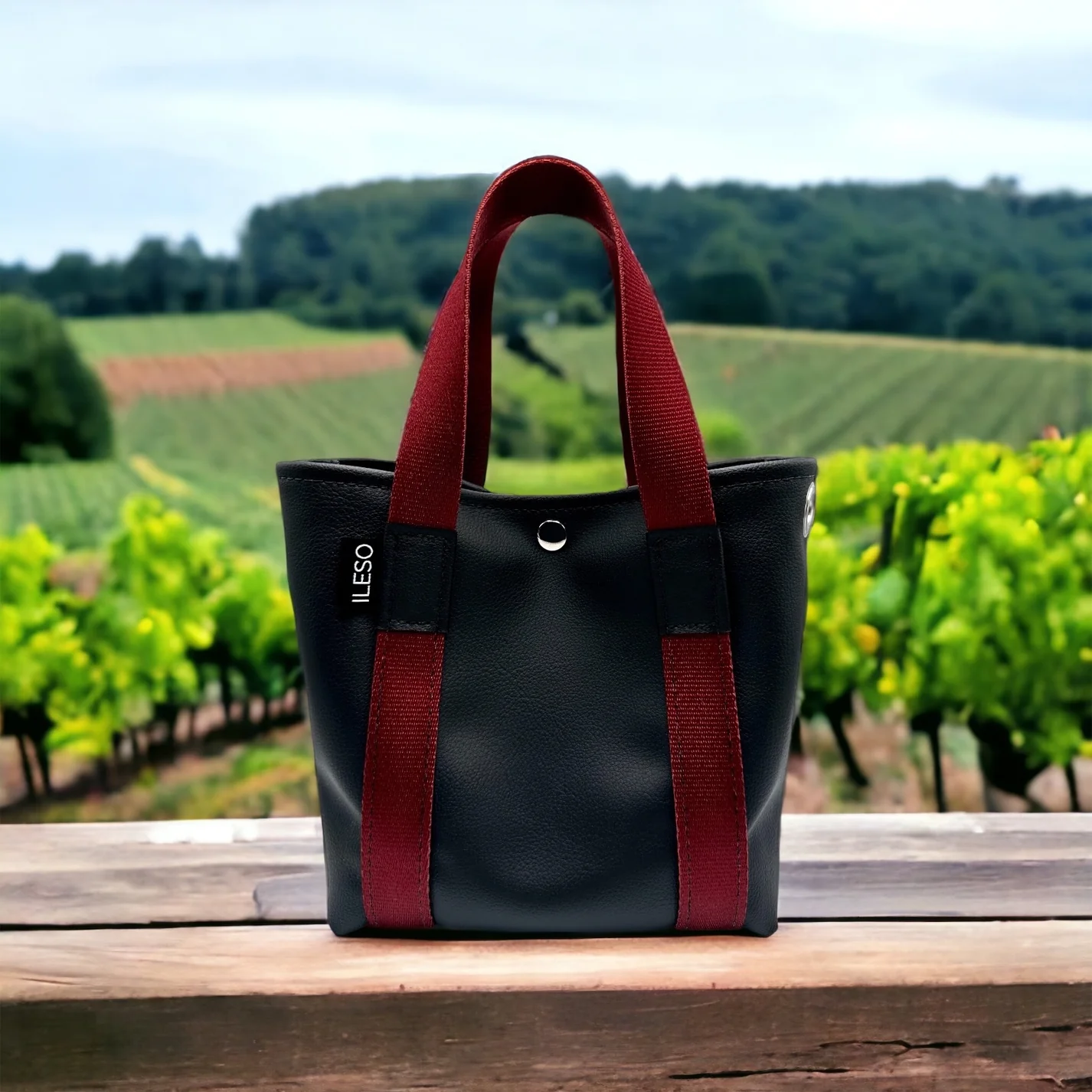 ILESO Wine Bags
ILESO is not just a brand — it's a reflection of one Somm's commitment to creating stylish products that reflect the beauty of wine in a new way.
Each bag is crafted from winemaking leftovers; grape skins, stalks, and seeds, which are often discarded are instead turned into something beautiful and sustainable. A labor of love.
Crafted in New York, these gorgeous bags are going to be my new go-to when it comes to getting dressed up for wine tasting (or any day, really!). They feature a magnetic closure, adjustable strap with the option for cross-body, and four gorgeous color options.
This wine gift is super unique and sure to delight!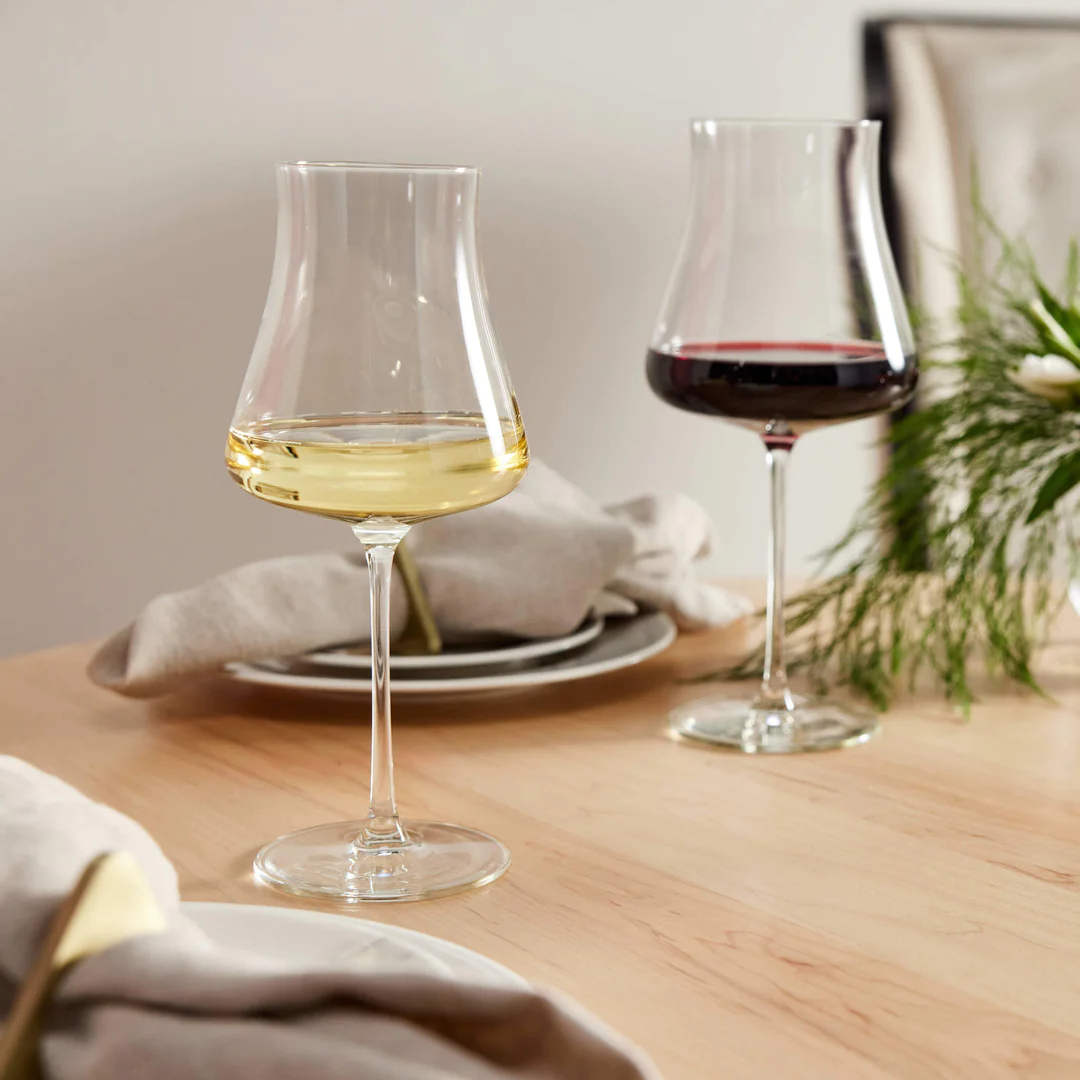 Libbey Signature Stratford Wine Glasses
I couldn't have a list of gifts for wine lovers without including some of my favorite wine glasses! And when it comes to the perfect blend of style, durability, and affordability, Libbey has always been my go-to for everyday glassware.
Their new Stratford wine glasses, however, are a whole new level of elegance. These glasses are unlike any other, with their artfully curved bowls that exude a sense of opulence. Not only are they a sight to behold, but they're also designed for the ultimate wine-drinking experience.
The Stratford collection, a standout in the Libbey Signature series, boasts flavor-enhancing tapered rims and wide bowls, encouraging effortless swirling and enhancing the aromas of your favorite wines. With these glasses in hand, every sip becomes a luxurious journey of taste and refinement. The perfect wine gift to enjoy your favorite bottle!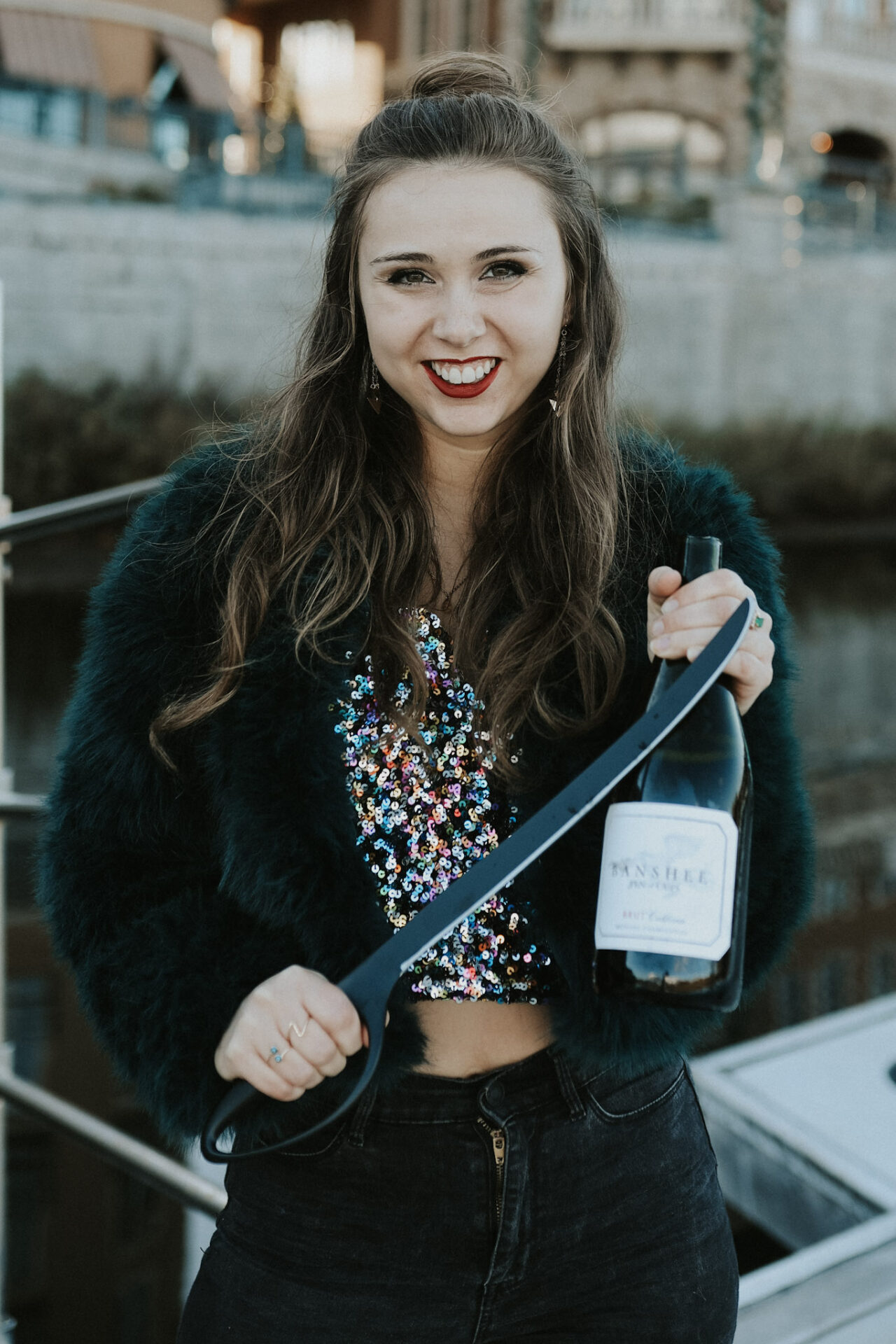 Vinotive Champagne Saber
For the sparkling wine lover in your life, this wine gift is a must-have!
The Vinotive Champagne Saber is a game-changer, making the art of sabering champagne as effortless as slicing through butter.
Its expertly crafted design and precision make it a stylish and practical addition to any wine enthusiast's toolkit. With a swift flick of the wrist, you can turn a celebratory moment into a grand spectacle.
This saber adds a touch of drama and excitement to opening champagne, making it a perfect gift to elevate any special occasion.
Shop the Vinotive Champagne Saber on Amazon
Wine Puzzles – Water and Wines
Water & Wines Wine Puzzles are a delightful way to blend your love for wine with a bit of brain-teasing fun. I have their California and France wine puzzles, and they're a fascinating journey through two remarkable wine regions.
These puzzles are not just about putting together pieces; they're about unraveling the essence of each region, piece by piece. With stunning imagery and intricate details, they let you explore the geography, wineries, and culture of wine regions across the world, right from your home.
It's a unique wine gift and a fun way to sip wine and immerse yourself in the world of wine!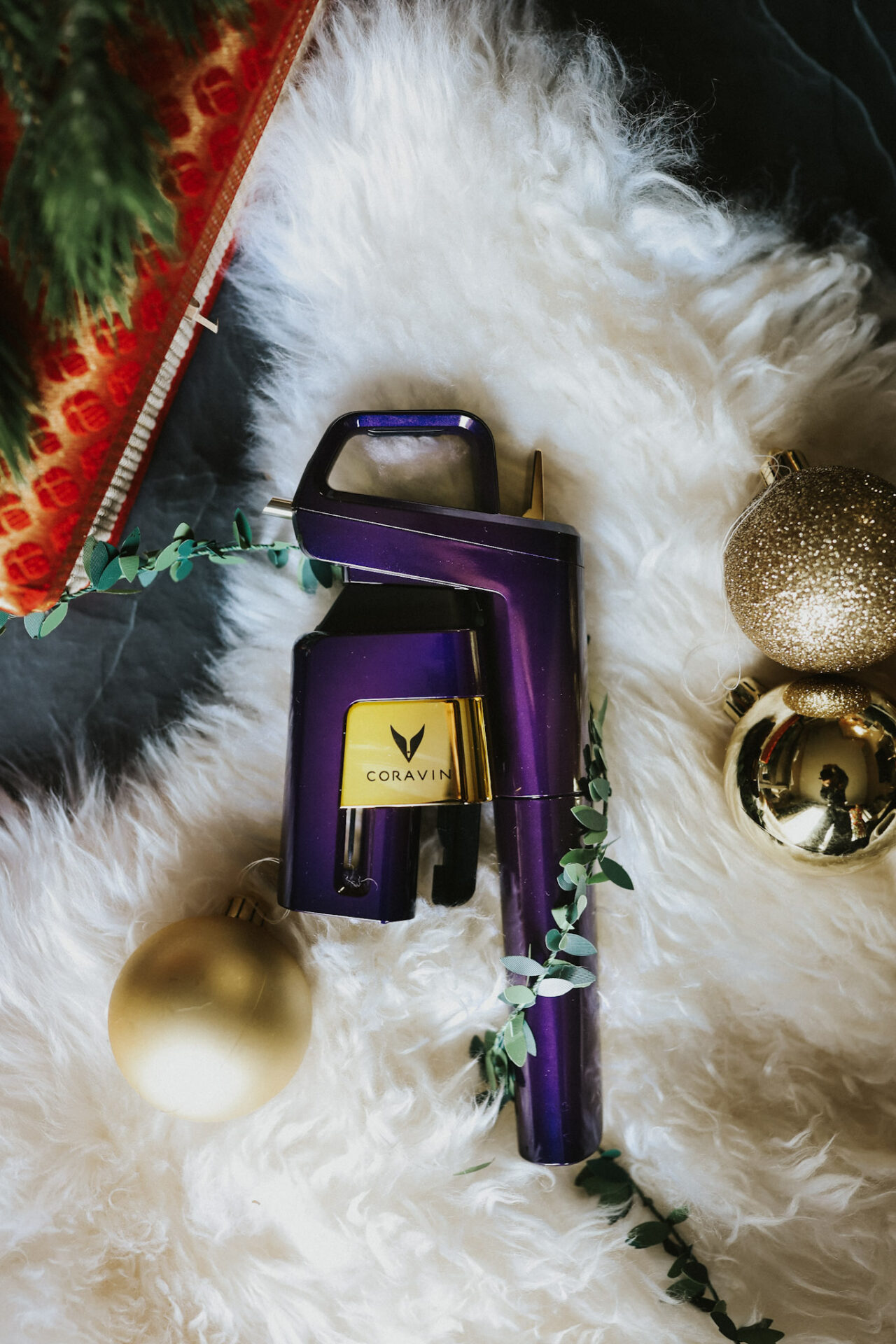 Coravin Wine Opener & Preserver
Coravin is a perennial favorite on my list of wine gifts, and it's not hard to see why. It's simply one of the finest wine gadgets available! As a wine enthusiast, I use mine daily, and it's truly a game-changer.
Coravin's innovative technology allows you to savor a glass of wine without ever pulling the cork, preserving the bottle's integrity. It's like a magic wand for wine lovers, granting the gift of time and the freedom to explore different bottles at your own pace.
With Coravin, every day is an opportunity to indulge in a glass of your favorite vintage, making it an essential companion for wine enthusiasts like me.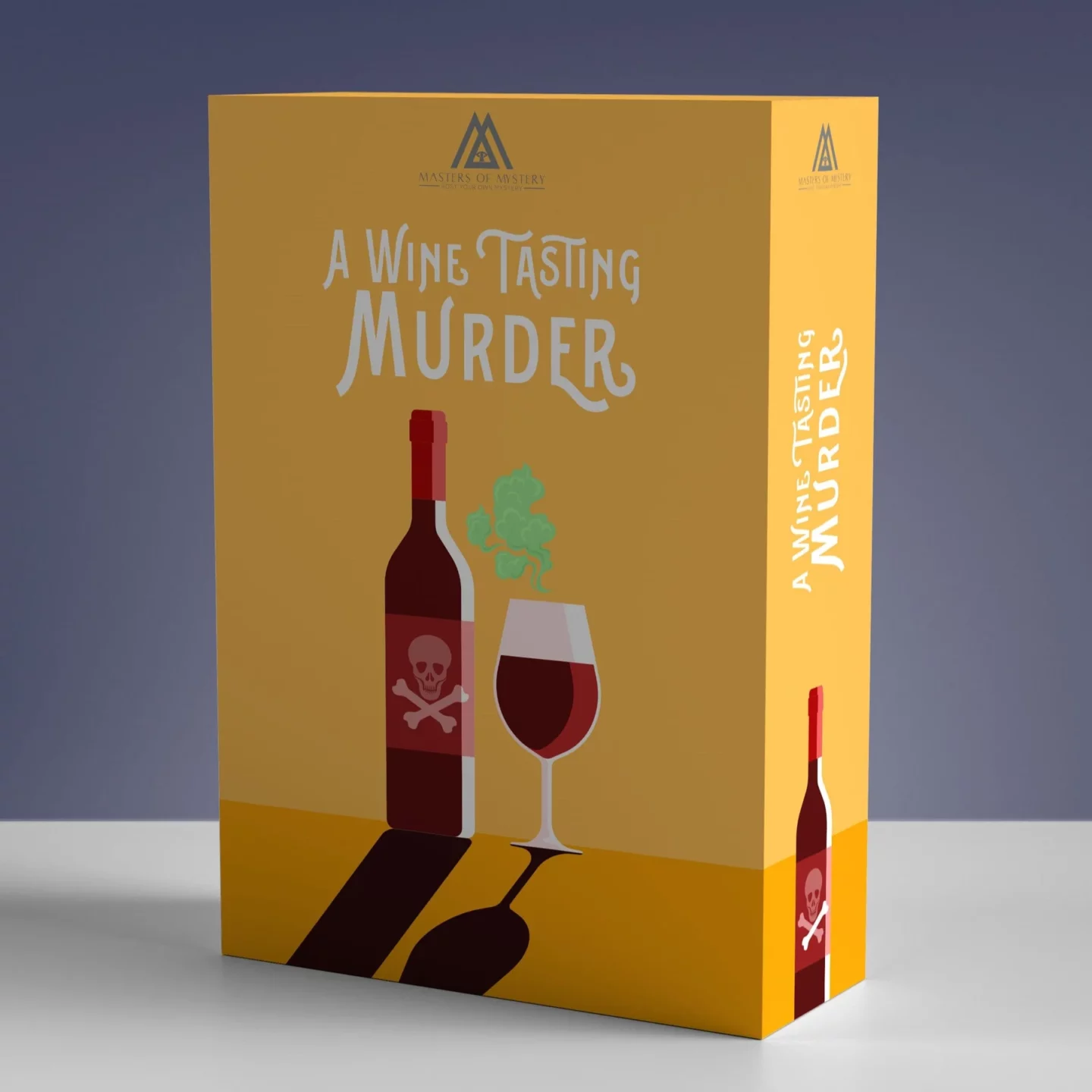 A Wine Tasting Themed Murder Mystery Game Kit
The perfect gift for wine lovers who like to gather around with friends, this wine gift is sure to delight!
Masters of Mystery's "A Wine Tasting Themed Murder Mystery Game Kit" is the perfect blend of intrigue and oenophilic delight. This unique kit transports wine lovers into a world of mystery and excitement, where the pursuit of fine wines meets the unraveling of a thrilling enigma.
Whether you're hosting a wine-themed event or just seeking an engaging evening with friends, this kit transforms any gathering into a captivating detective story. With carefully crafted characters and a plot that thickens with each pour, it's a wonderful way to combine your passion for wine with the excitement of solving a mysterious crime. So, raise your glasses, gather your friends, and embark on a wine-tasting adventure like no other.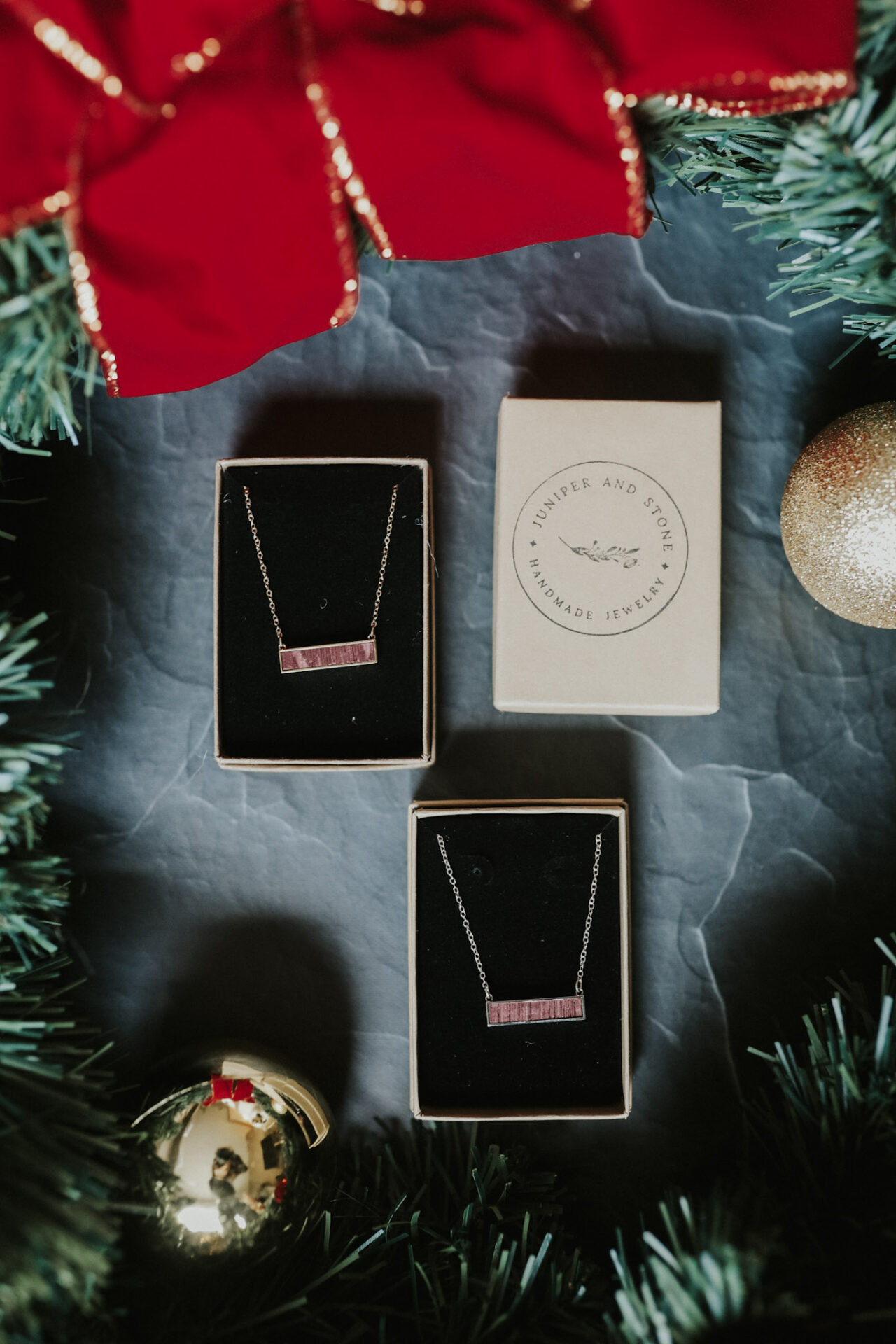 Wine Barrel Necklace – Juniper & Stone
Juniper & Stone's Wine Barrel Necklace is a charming way to wear your love for wine country close to your heart. These handmade necklaces crafted from the staves of upcycled wine barrels are a beautiful gift for wine lovers, embodying the essence of shared moments over a glass of wine.
Each piece carries its unique story, with rich wood grain and a natural patina that make it a true work of art. It's not just a necklace; it's a reminder of cherished memories and the joy of wine.
These Wine Barrel Necklaces, handcrafted in Napa, are a perfect holiday wine present, sure to be treasured for years to come.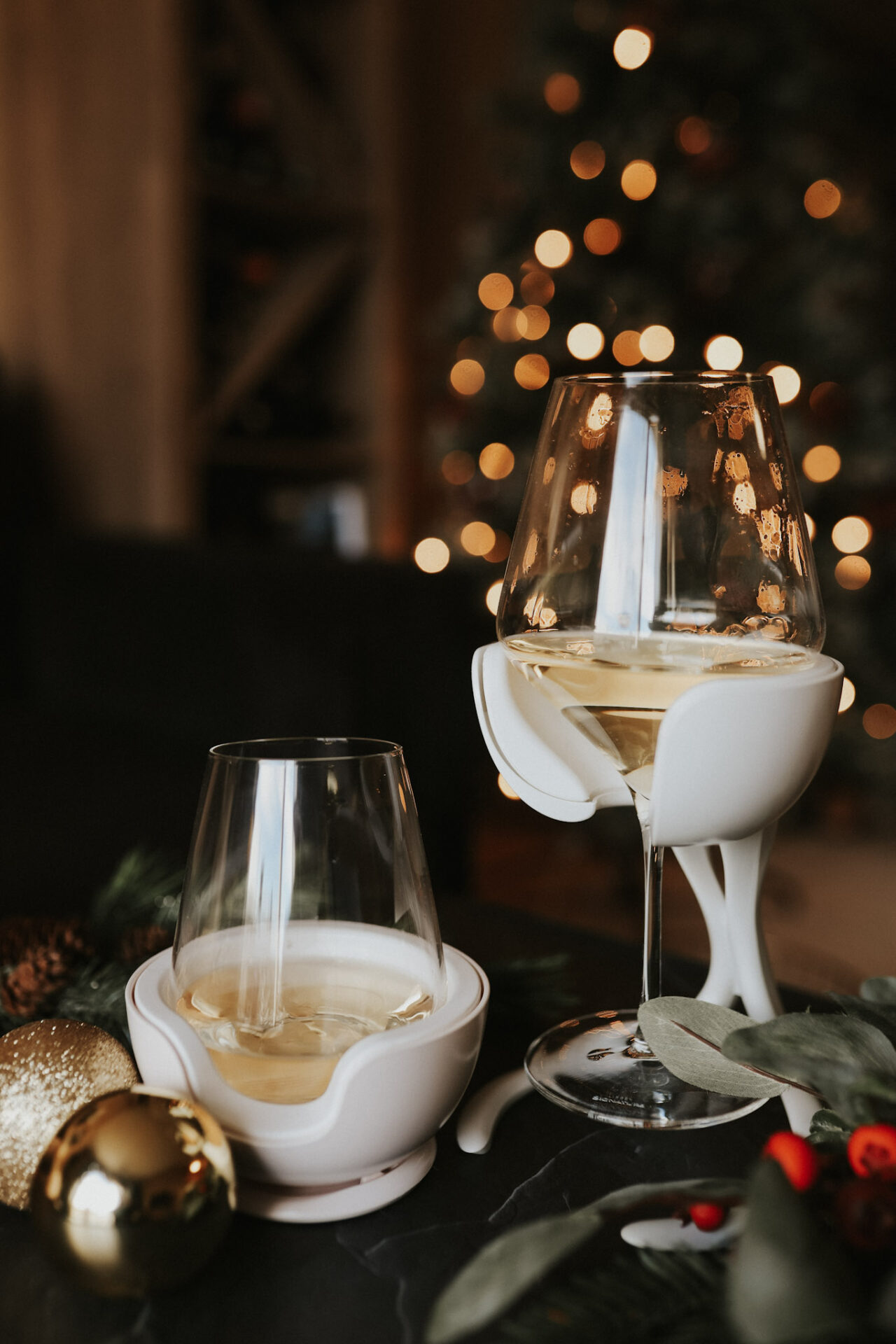 VoChill Wine Cooler
VoChill is a year-round essential for wine lovers, making it one of my favorite wine gifts. This stylish wine cooler keeps your glass of wine perfectly chilled, whether you're cozied up in a warm bath during winter or basking in the sun by the pool with a glass of rosé.
With a choice of seven vibrant colors and options for both stemmed wineglasses and stemless, there's a VoChill to suit every wine enthusiast's taste. It's no wonder that these coolers recently earned a spot among Oprah's favorite things, but I can proudly say they were one of my favorites first!
VoChill adds a touch of sophistication to wine enjoyment, ensuring that every sip is perfectly chilled and delightful.
Promo Code: Use WINEWITHPAIGE-15 for 15% off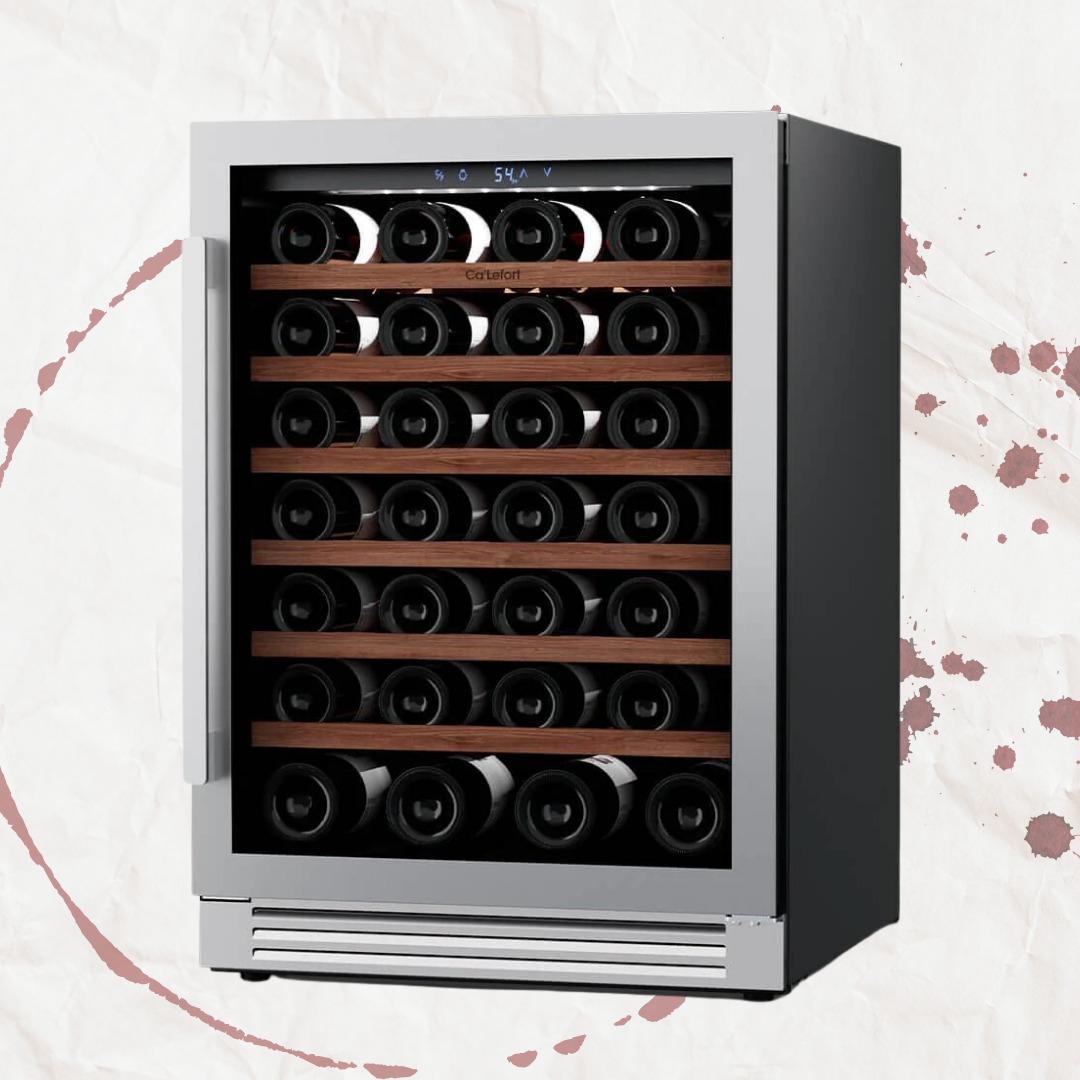 Ca'Lefort Wine Cooler Fridge
As an avid wine enthusiast with several wine fridges in my collection, the Ca'lefort Wine Cooler Refrigerator is my newest addition.
Capable of holding up to 54 bottles, I must say, I absolutely love it. Its capacious, well-lit interior provides the perfect home for both white and red wines.
Operating and maintaining this gem is a breeze, thanks to the user-friendly touch control panel with elegant galvanic stainless steel and brushed finishes. The automatic keypad light further underscores its simplicity and uniqueness.
A harmonious blend of modern and retro design, this wine cabinet is a true preservation marvel. And with its switchable three-color lights in white, blue, and amber, it's not just a wine cooler; it's a captivating display piece that adds a touch of sophistication to any wine collection.
Shop Ca'Lefort Wine Fridge on Amazon
Shop Ca'Lefort Wine Fridge on Their Site (use code WINEWITHPAIGE for 15% off!)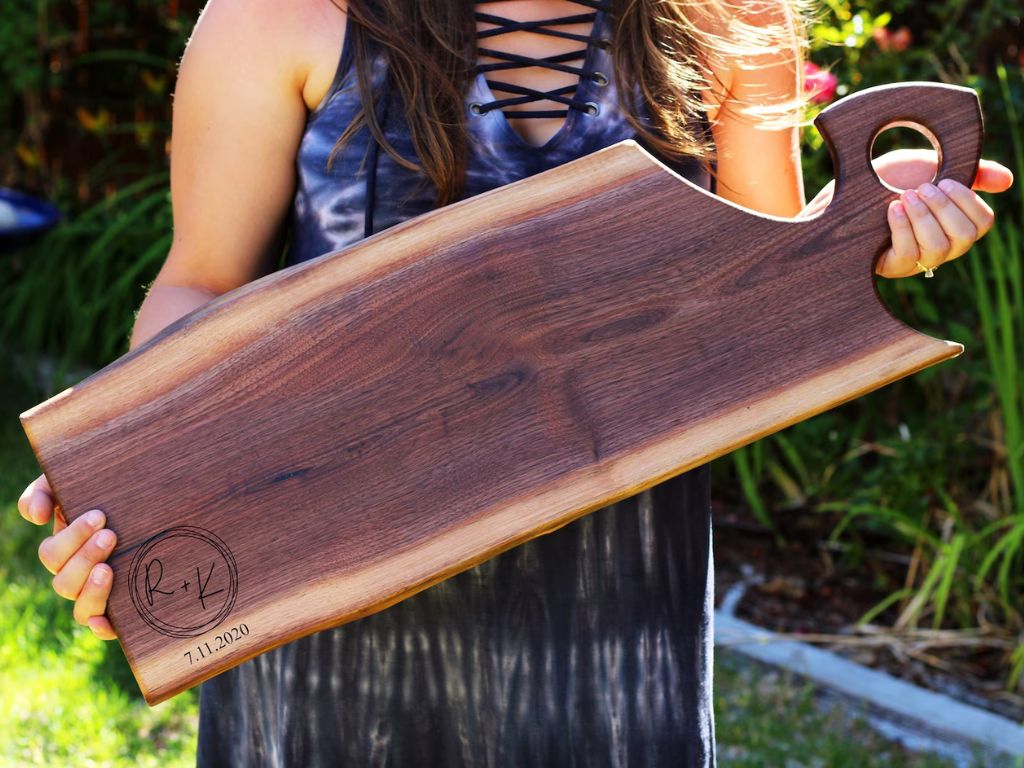 Extra Large Live Edge Charcuterie Board
I absolutely LOVE making charcuterie boards. I mean, is there a better wine pairing? And when it comes to creating a jaw-dropping display, the Extra Large Live Edge Charcuterie Board by Windset Studio steals the show.
Handcrafted from genuine live edge walnut, these boards are a true work of art.
What makes them even more special is the option for personalization, thanks to a high-power laser engraver that etches your chosen design into the wood, ensuring a lasting memory for years to come.
This unique charcuterie board isn't just for serving delicacies; it's also a striking centerpiece for any kitchen, a piece of wall art, and a versatile gift choice for weddings, anniversaries, housewarmings, or simply to show someone you care.
It's the perfect canvas for culinary creativity and a fantastic addition to your wine and dining experience.
Shop Live Edge Charcuterie Board Here
>> Related: Check out our roundup of 16+ Holiday Charcuterie Boards sure to inspire you this season!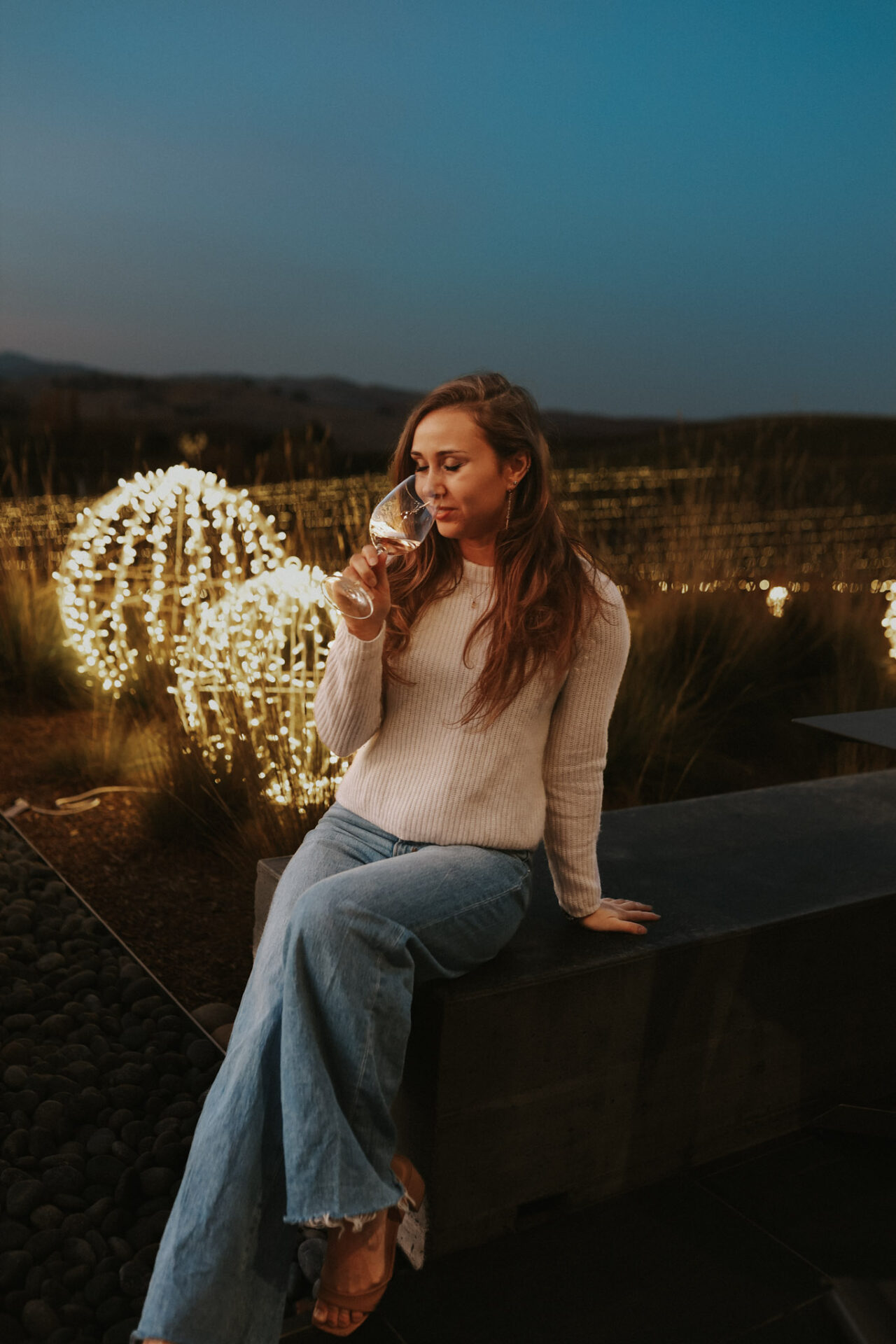 As we conclude this journey through my 2023 Holiday Gift Guide for Wine Lovers, I hope you've discovered a wealth of wonderful options for wine gifts and presents that will truly delight the wine lovers in your life.
From charming wine-themed accessories to innovative gadgets that enhance the wine experience, these selections are a testament to the joy of sharing the world of wine.
Whether it's a cozy evening by the fire or a festive gathering with loved ones, these gifts add an extra layer of magic to every wine moment. So, as the holiday season approaches, may your celebrations be filled with the warmth and merriment that only the perfect gifts for wine lovers can bring.
Cheers to the art of giving and the pleasures of wine!