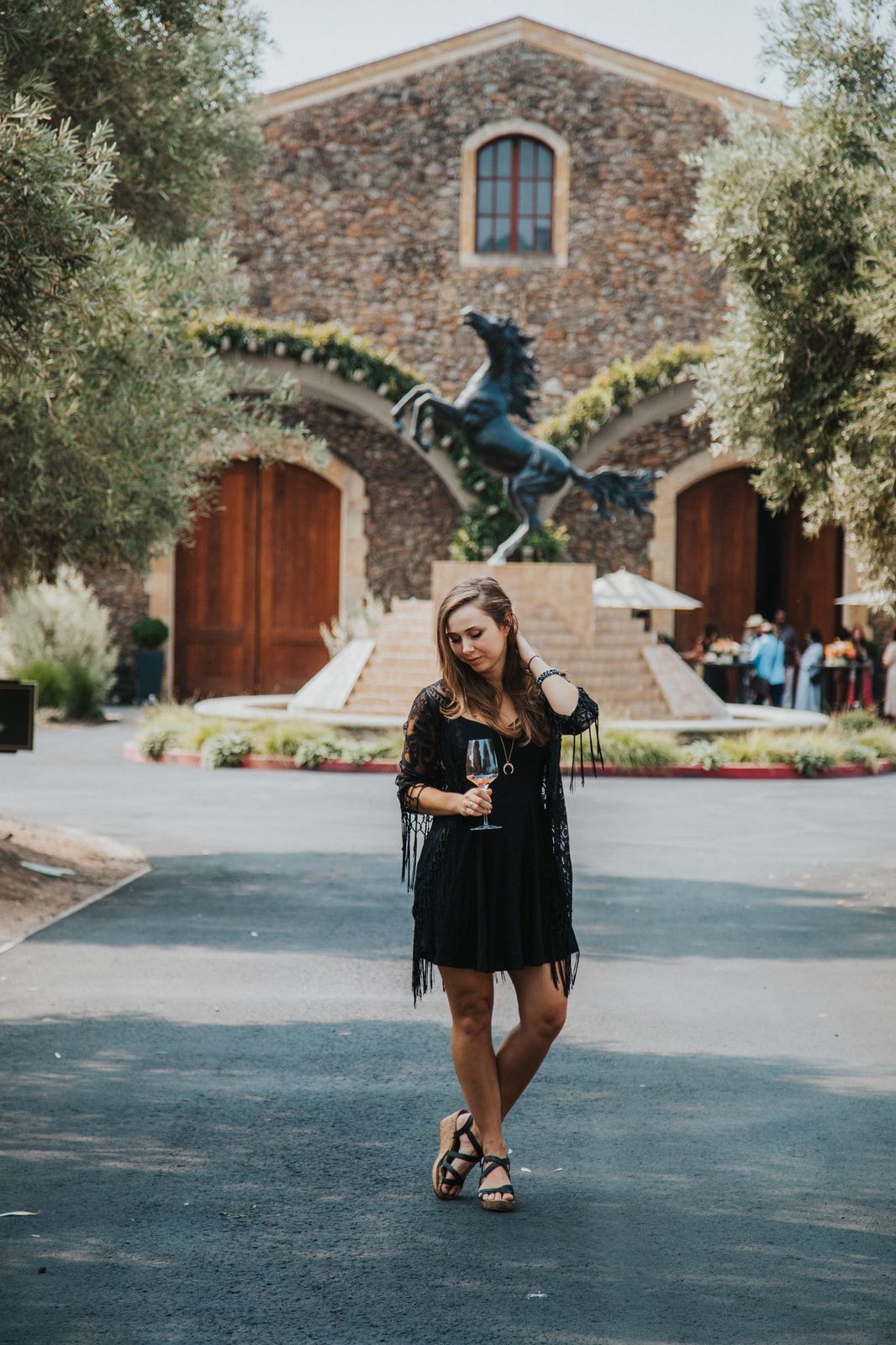 Imagine entering a winery and instantly feeling the rush of excitement that still lingers in the air, even after all these years. Once home to an equestrian indoor riding track that sat up to 3000 people, Black Stallion Winery is now a renovated and chic tasting experience, perfect for your next Napa trip.
The original equestrian center has now been remodeled for winery production uses. And while the estate now houses prized wines, instead of prize-winning horses, a Black Stallion statue, numerous saddles and other equestrian artifacts still dot the property as a tribute to what once was.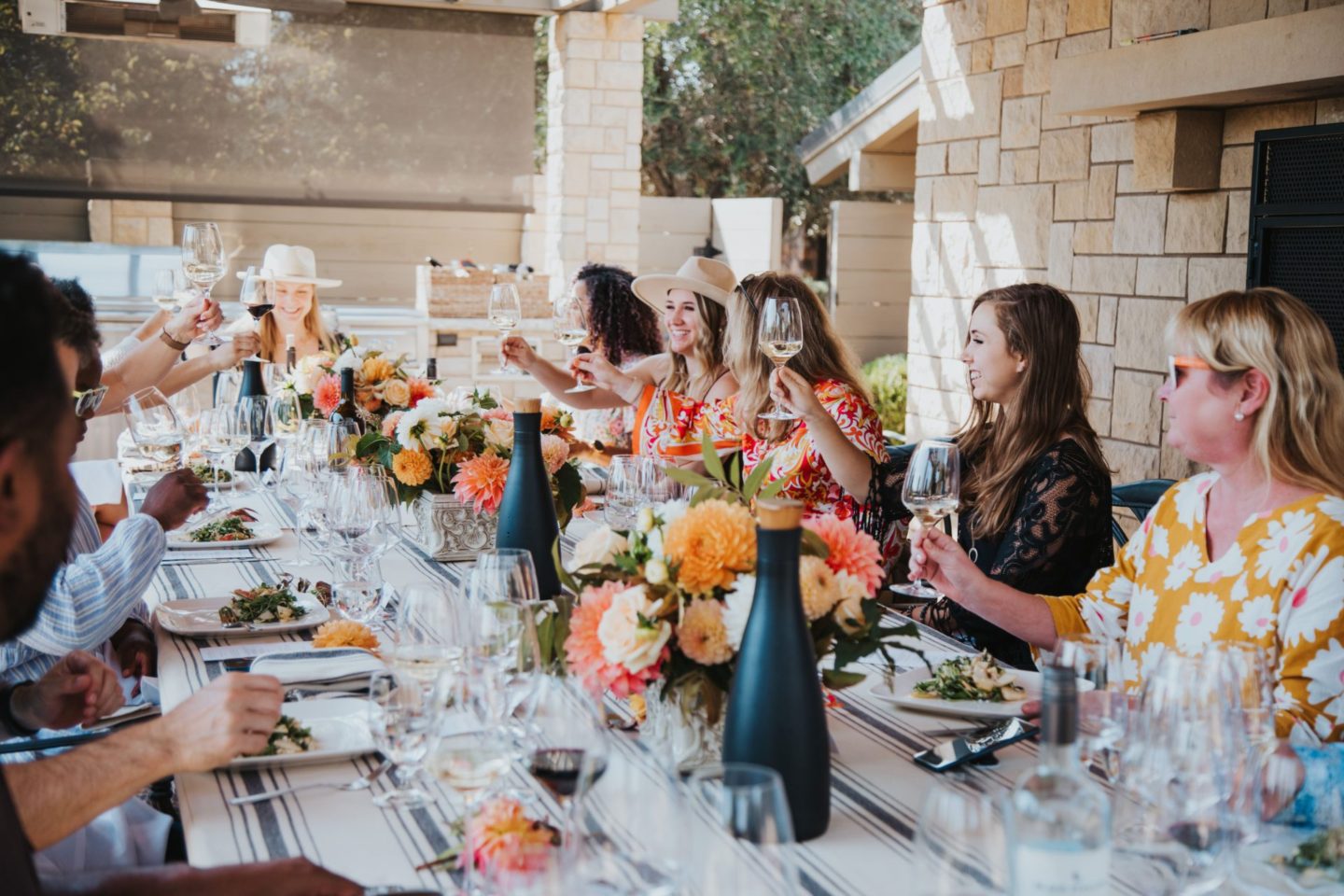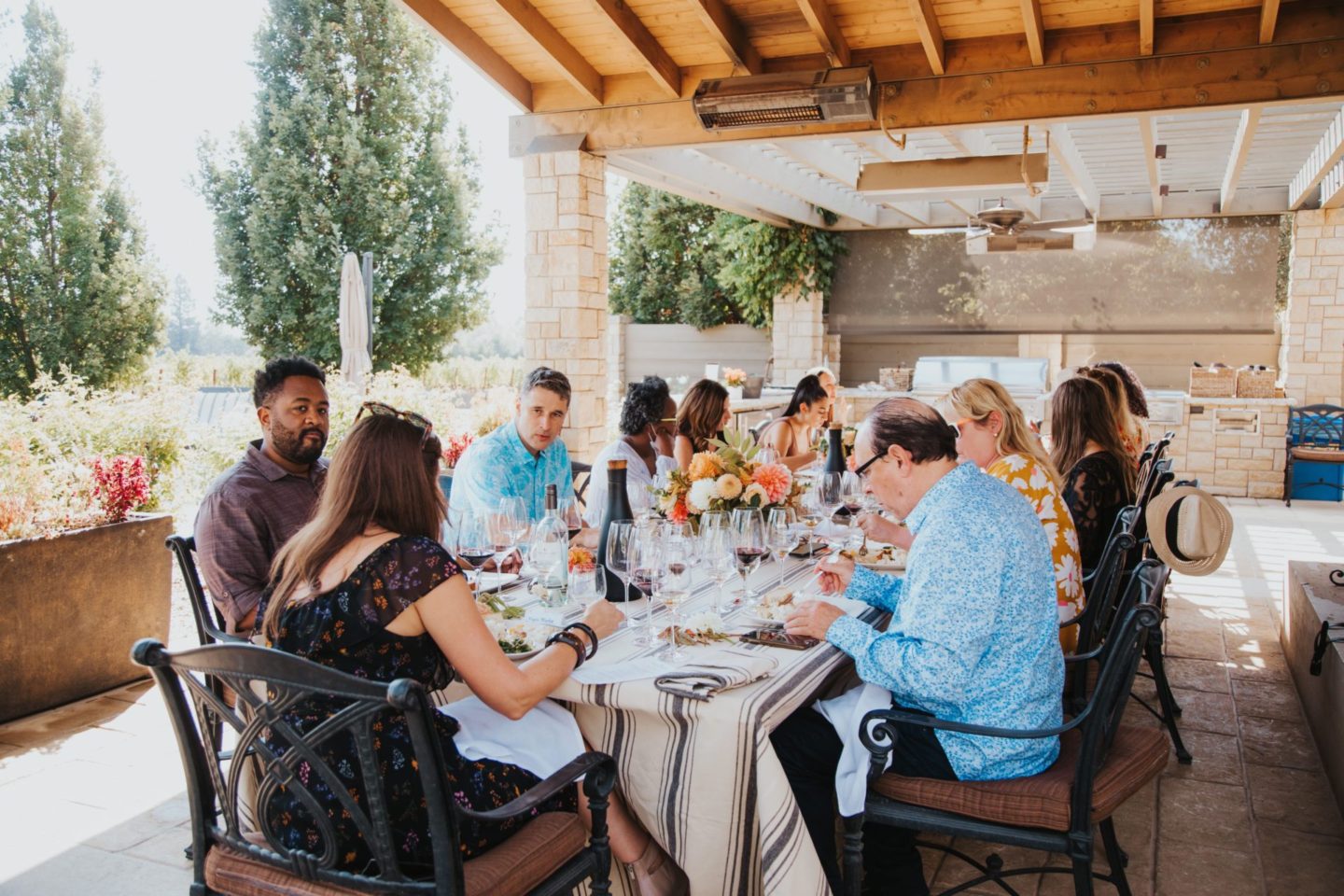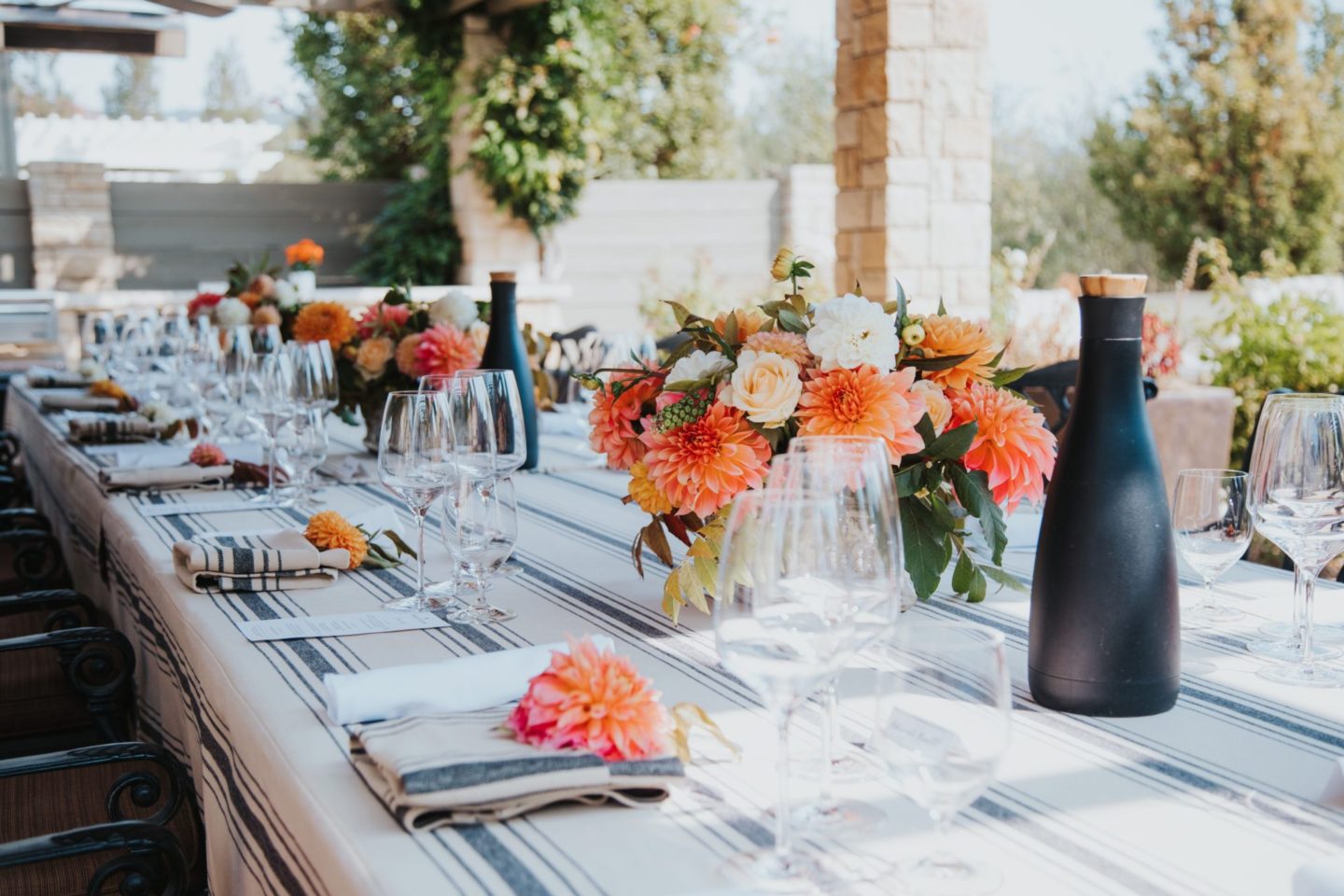 Recently, I had an opportunity to attend an event here hosted by the amazing Emily Martin Events. We sat down for a tasting with a private group outback at the family home of the property – and WOW! I was completely blown away by their thoughtful staff, incredible food pairings, and, of course, their impeccable wines.
For visitors, they offer a lot of fun options: They often have special events at the winery, which you can keep an eye out for here. There's also the opportunity to have private events in their garden terrace, barrel cellar (an ultimate wine country experience), barrel room, and front terrace. You can look forward to flights of their incredible wine, cheese & charcuterie pairings, vineyard views, and the option of bringing your own food for a picnic out back in their garden!
If you visit this unique winery, definitely tag me in your stories on IG, @winewithpaige! I'd love to see your adventures.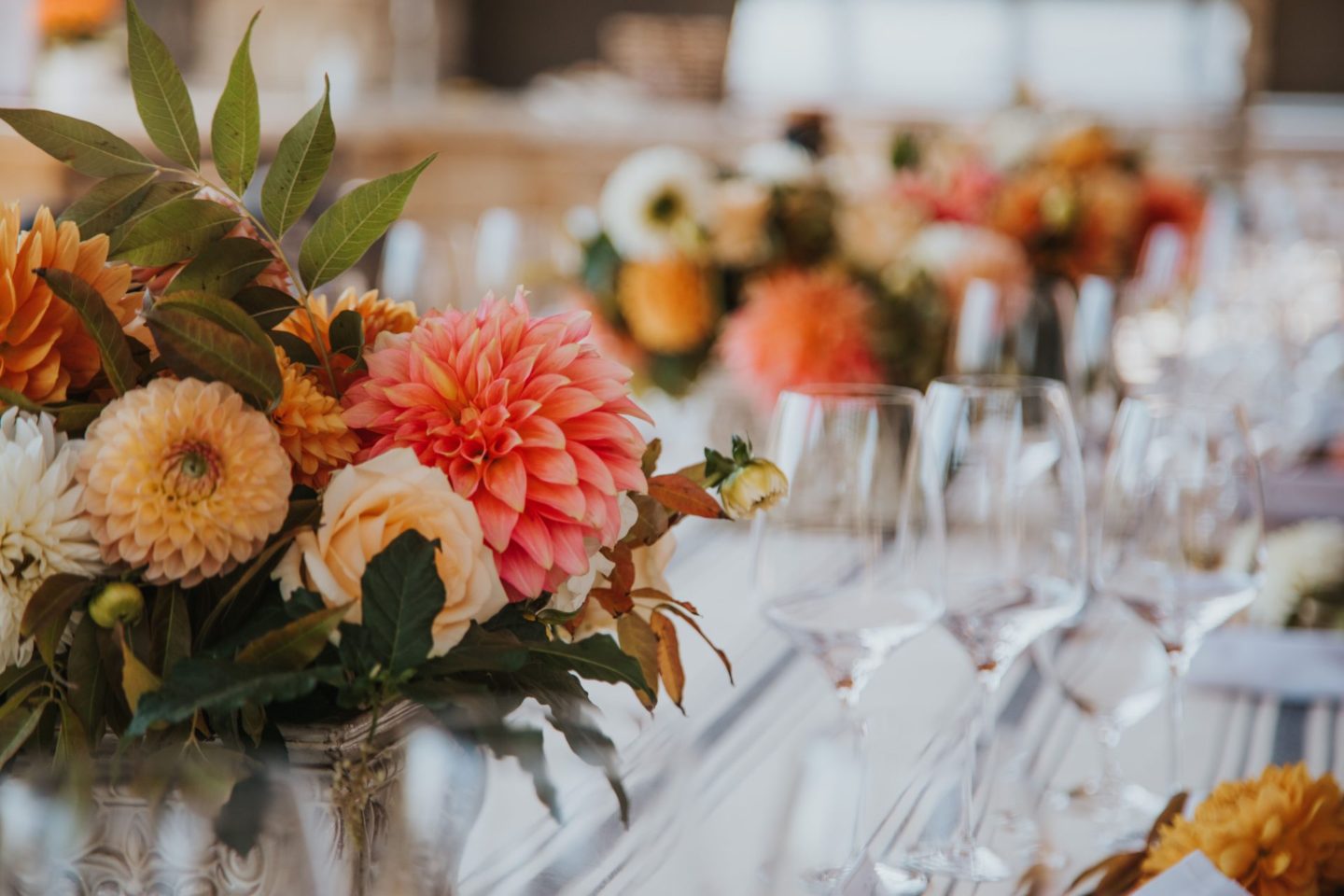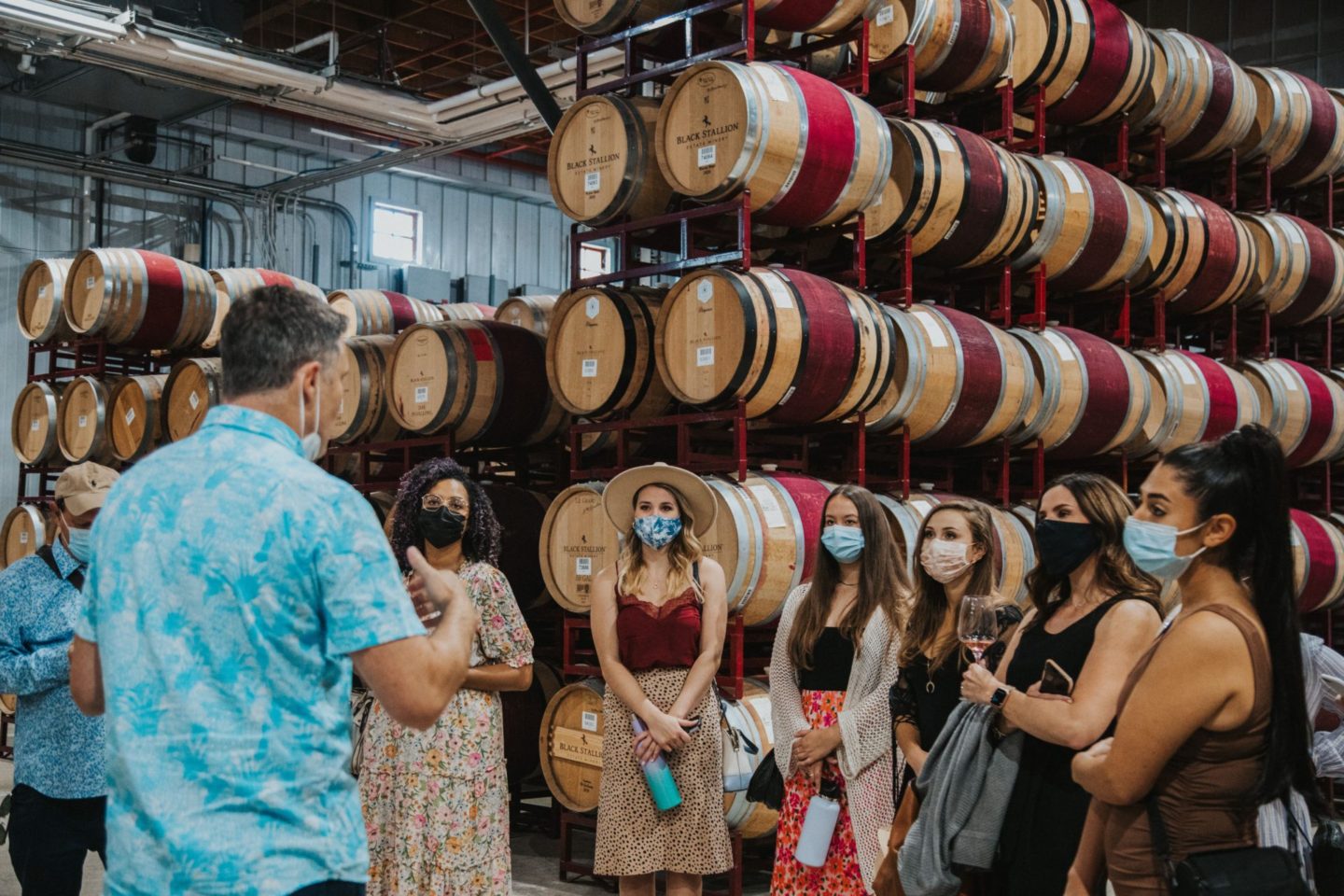 And a huge should out to EliseAileenPhoto. Thank you for these incredible photos of the day!
Who owns the Black Stallion winery?
The Black Stallion winery was founded by brothers Terrance and Michael Maglich, but they sold the estate in 2010 to the Indelicato family, who are the present owners today.
Black Stallion winery reviews?
The Black Stallion winery is a place I will always recommend! It's truly unique, and the history of the estate is very interesting. But, don't take just my word for it. See what other people are saying here.
Where to buy Black Stallion wine?
Black Stallion wine from the Black Stallion winery can be found through most wine retailers. Use this tracker on their website to see where you can find it near you.