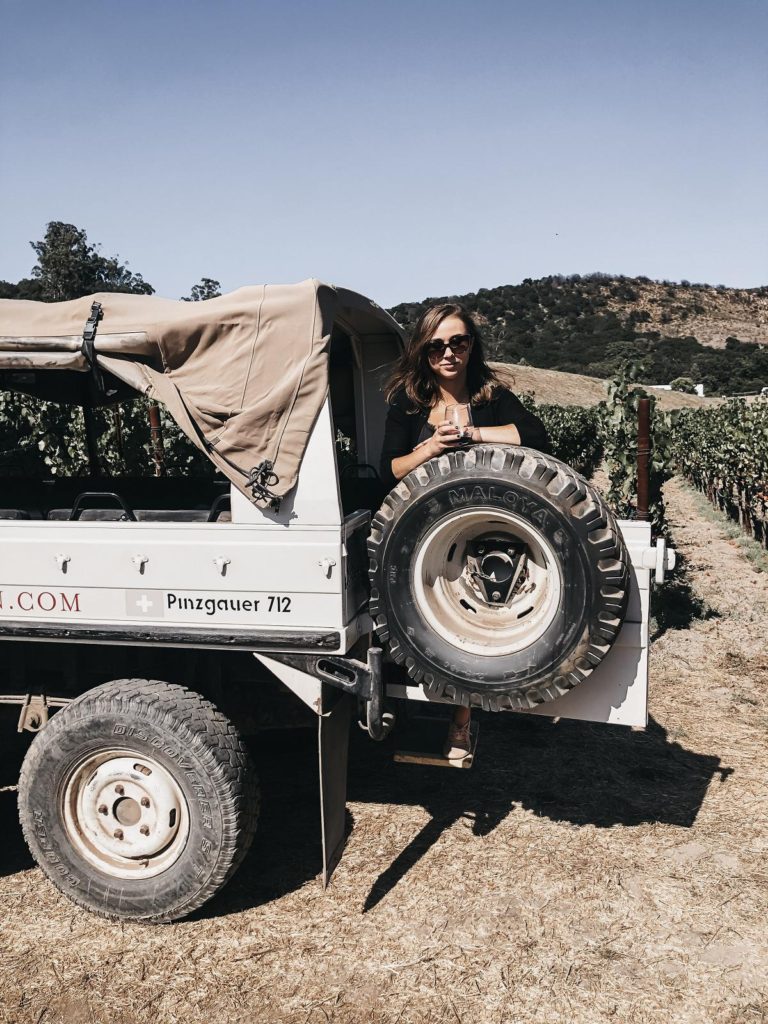 Gundlach-Bundschu is the oldest family-owned winery in California and has an extensive history combined with a dedication to producing excellent wine. Their grapes are all harvested from their estate which provides unique micro-climates suited to growing many different varietals depending on where you are on the property, including Cabernet Sauvignon, Gewurztraminer, Pinot Noir, Merlot, and more!
Their tasting room is a well-oiled machine with incredibly friendly staff and a wide ray of experiences to choose from. When I was there, I did the Pinzgauer Excursion, which led me and a crew of 11 other people on a tour through the vineyards and a narrative of the family's extensive six generations of history. We had an opportunity to taste grapes directly from the vine, wander the vineyard, and stop in a private picnic area to sample through some wines paired with charcuterie.
Gunbun also offers Cave Tours, which allows you to explore the vineyard and their underground caves with a range of scenic options for tasting through their flights.
What to Know Before You Go:
Wine – Great wine at an affordable price for Sonoma ($25 for their Estate Gewurztraminer, $55 for their Estate Cabernet Sauvignon). They also offer a complete lineup with lots of reds and whites to choose from, so there's something for everyone.
Hospitality – Amazing staff! I've never met such friendly people. Our tour guide, Nora, knew so much about the family and property history and it was a very insightful experience.
History – California's Oldest Family-Owned Winery! Great history here.
Tasting Price – Experiences start at $35, which is a great deal for Sonoma.
Faves: I was so thoroughly impressed with the amazingly friendly and informed staff. Our guide, Nora, was able to give us so much information about the winery's history and the wine we were drinking. I also love that they offer a range of experience options depending on what you're looking for, and give an opportunity to make the experience more private and personal. I'm also a huge wine history nerd, so I love visiting wineries that have played a historic role in California's wine history!
Concerns: Gun Bun is a large winery and therefore if you're doing one of the less personalized tours/tastings, it would be easy to just taste without learning anything (and I'm all about the learning!) Since I did a tour, I can't speak to this personally, but it is a large space and lots of people were present.