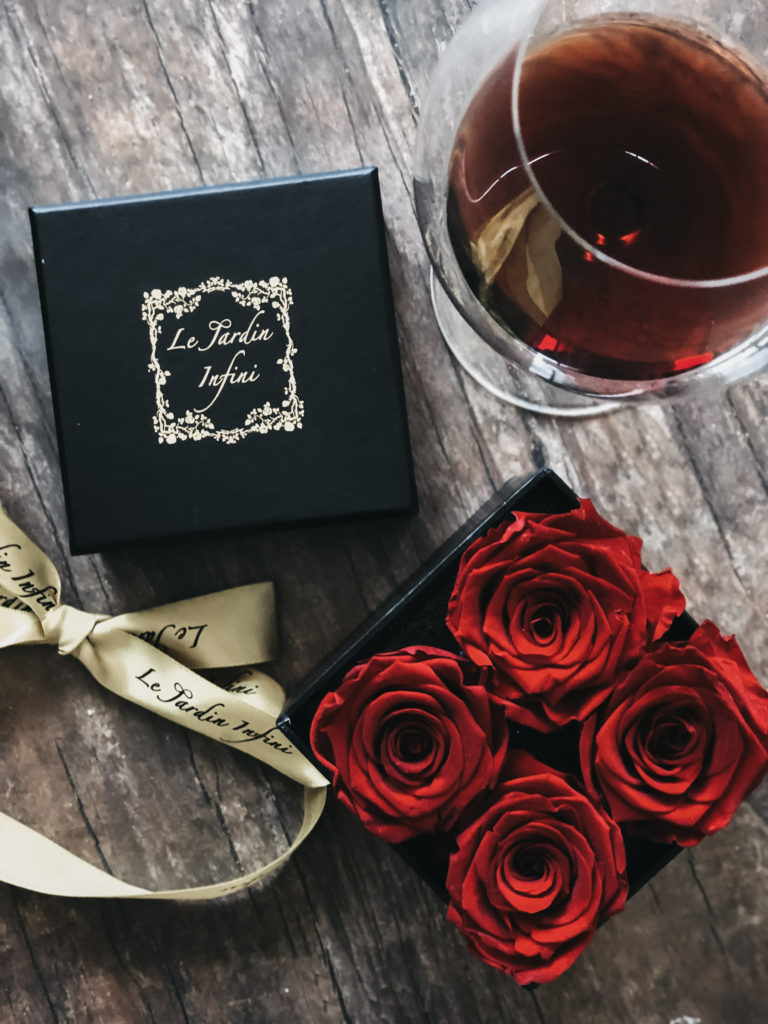 Perfect Gift Pairing: Roses & Wine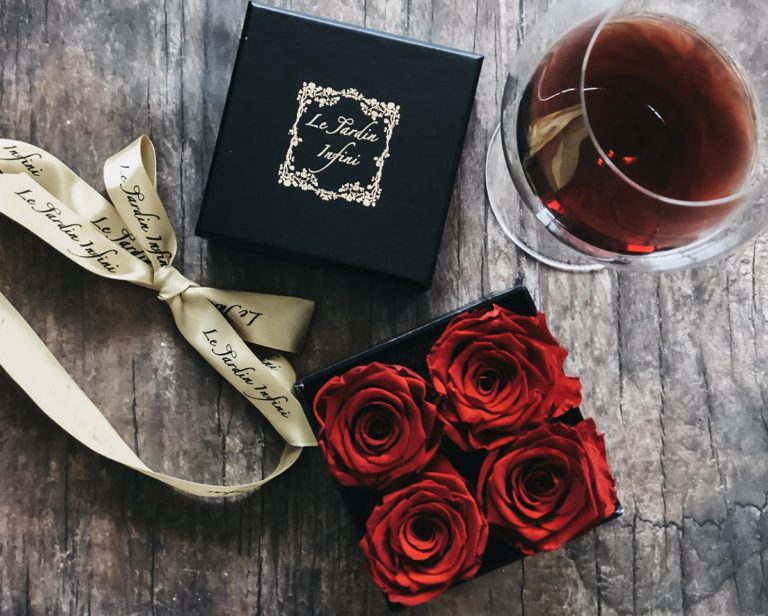 Timeless elegance. Beauty that refuses to fade. Charming simplicity.
Looking for the perfect gift for your loved one? Look no further — Le Jardin Infini crafts stunning preserved real roses that last a year. Yes, you read that right. Real roses that last a year. A year. While usual flowers wilt after a few days, Le Jardin Infini are designed to bring joy for far longer. By picking roses at their peak perfect bloom then dipping them in a non-toxic formula, these preserved roses are stunningly beautiful day after day with no maintenance whatsoever.
Personally I found myself drawn to the small square collection. It's the perfect size and shape to decorate my office desk or my bar cart at home. With so many color and size selections, it would be easy to get a few and switch your decor up time-and-time again. I treated myself to these because #treatyoself, but I'm also strongly considering buying boxes for all my friends! It's such a cute way to brighten someone's day. The heartshaped collection would also be perfect for anniversaries or holidays.
Since I'm "Wine with Paige", I would be amiss if I didn't find a way to tie these back to wine. Throughout time, roses have held their status as elegant, representative of passion and love, and noteworthily been depicted in various works of art. You could similarly say all these things about wine. And what a better or more classic pairing for someone you love than wine and roses?
Depending on your gifting vibe, I've offered a few "pairings" below: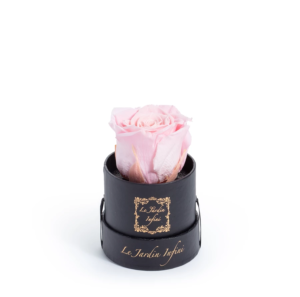 Rosé and Le Jardin Infini Small Round Classic Light Pink Preserved Rose
The perfect gift for your best gal friend or that special someone who's obsessed with pink. This singular rose is perfect for setting on your dresser or office desk for frequent visibility and good vibes. This would be so cute wrapped up in a gift box with a bottle of wine and a bath bomb — the perfect set for your bestie!

Napa Cabernet and Le Jardin Infini Small Square with Red Preserved Roses
Can you imagine a more romantic surprise than a big, bold, rich Napa Cab with a box of roses that will last a year? It's a perfect way to say "I love you" and give them something special to look at again and again. These would look perfect decorating your bar cart or mantel.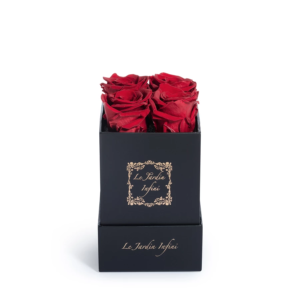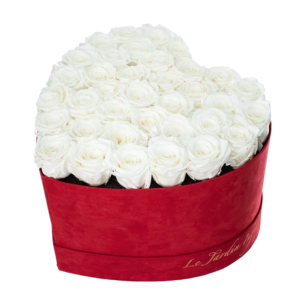 Champagne and Le Jardin Fini Heart Red Suede Box with White Preserved Roses
When you're really looking to make a statement or celebrate something big, celebrate it with a bottle of bubbly and this elegantly beautiful heart-shaped box of white preserved roses. This combination is sure to take your loved one's breath away and leave them smiling for weeks to come as they enjoy this stunning box of flowers.
Please note I received samples of this product for free in exchange for a review, but all views and opinions expressed are my own. Since this was done in partnership with Le Jardin Infini, you can use code INFLUENCER30 for 30% off your order!