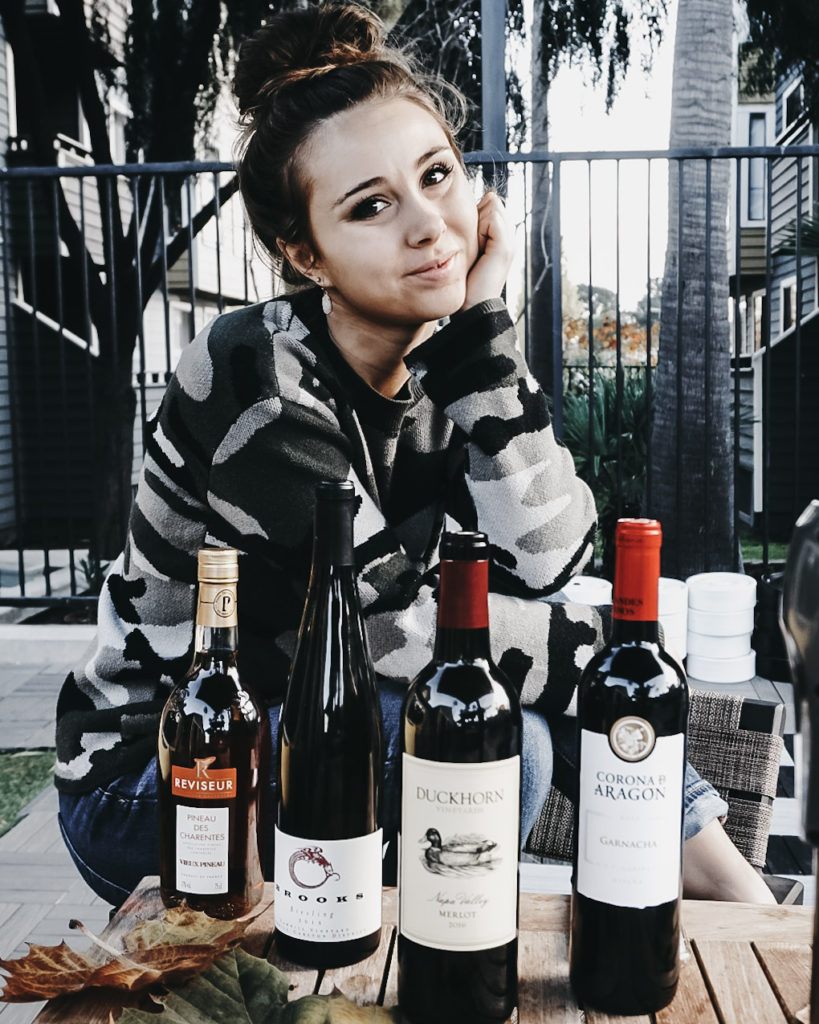 Three Wines Perfect for Thanksgiving - And WHY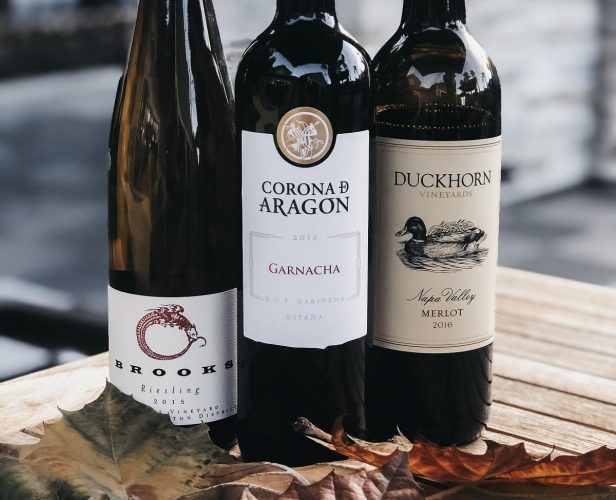 Three wines that are perfect for Thanksgiving, and Why They Work (bonus— one wine you've never heard of, yet)
When it comes to pairing wine with food, I'm a firm believer that there are no "wrong" answers. As long as you love the food and love the wine, you're in a good place! With that said, there are some pairings that "pop" more than others. When you find something that's truly meant to be together, the food brings out depth and complexity in the wine, the wine enhances the food, and it's a match made in heaven. Kind of like an ice cold coke paired with salty, buttery movie theater popcorn. But better.
For my Thanksgiving roundup, I've chosen three varietals that you can find in any wine shop or grocery store in a range of price points. These wines work well with the smorgasbord of foods that are commonly served up on the Thanksgiving menu, and I've gone ahead and explained why. These "rules" for food pairings are not required, but they'll help direct you to finding those soul-mate food and wine pairings no matter what you're eating or drinking.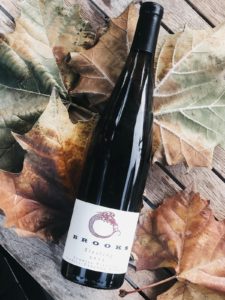 Riesling
Riesling comes in a range of styles– you can find it anywhere from bone dry with crisp acidity to sweet and syrupy, and anywhere in between, depending on your preference. For the purpose of Thanksgiving dinner, I'd prefer to go with a dry one, but again — this is your meal, so go on and live your best wine life with whatever you prefer! In general, riesling tends to be fruity, flavorful, and not too alcoholic. Its acidity will help cleanse your palate in between bites of mashed potatoes and turkey, and will also help cut through the fat and butter that's commonly blanketed over the food. Because it's a lighter-style wine, it helps balance out the richness of the food and the fruitiness tends to play well with the slight sweetness of things like cranberry dressing and sweet potato casserole.
Here pictured is a Riesling from Oregon, a state that's associated with producing stellar Rieslings (Brooks in particular makes a great one if you can find it!). Chateau St. Michelle is also a great brand to look out for and is commonly found across the country. They were my first Riesling love!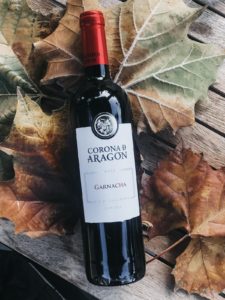 Garnacha
First things first, Garnacha and Grenache are the same grape. Either of these will make an excellent choice for Thanksgiving dinner– with loads of red fruit flavors like strawberry, raspberry, and candied roses, this wine pairs perfectly with Thanksgiving turkey. You could even substitute out the cranberry sauce and just sip a bit of this between bites! Garnacha also has a tendency to have earthier notes backing it, which are perfectly paired with the root-veggies like baked potatoes, brussel sprouts, and glazed carrots that are commonly served on Thanksgiving. Speaking of glazed carrots, this fruit-forward wine is going to play well with the sweeter notes.
Here pictured is a Garnacha from Spain, one of its main playgrounds. You can typically find great quality to price ratios with Garnacha, so you can find a truly great bottle that typically costs less than $35 in the U.S.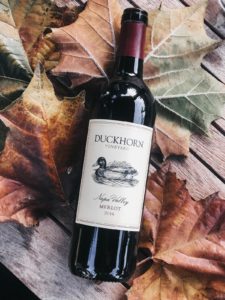 Merlot
Ah, Merlot. With a soft silky texture, red-tinged dark fruit, and moderate acidity, Merlot is the perfect pairing for most dishes on the Thanksgiving table. Contrary to its counterpart, Cabernet Sauvignon, Merlot tends to have softer tannins that won't overwhelm the food and a medium body that won't blind your palate. Merlot is often deep and complex, with notes of cinnamon and spice that will add new levels to common Thanksgiving dishes.
Here pictured is an amazing Merlot from Duckhorn. You can easily find this or their second (and more affordable) brand, Decoy, at most wine retailers. Check out my list of favorite merlots for other recommendations!
BONUS: One wine you've never heard of, yet.
Pineau des Charentes
This wine is going to be harder to find, as it doesn't have a wide distribution. But for those of you who are able to track it down, you're in for a real treat! Produced in Cognac as a blend of Cognac and freshly pressed grape juice, Pineau des Charentes has bright acidity, a slightly sweet flavor, and loads of depth and complexity. This wine tends to have a higher alcohol percentage (around 17% ABV), but is so well balanced you won't notice on the palate. Savory notes tend to dominate the flavors, combined with loads of spices such as thyme and gingerbread.


OTHER NOTES:
Avoid anything overly oaky or overly tannic as these will dominate the palate and not play well with the foods. Acid is going to be your friend with the heavy foods associated with Thanksgiving and the butter/fats commonly used. Otherwise, choose what you enjoy and have fun trying out different combinations!