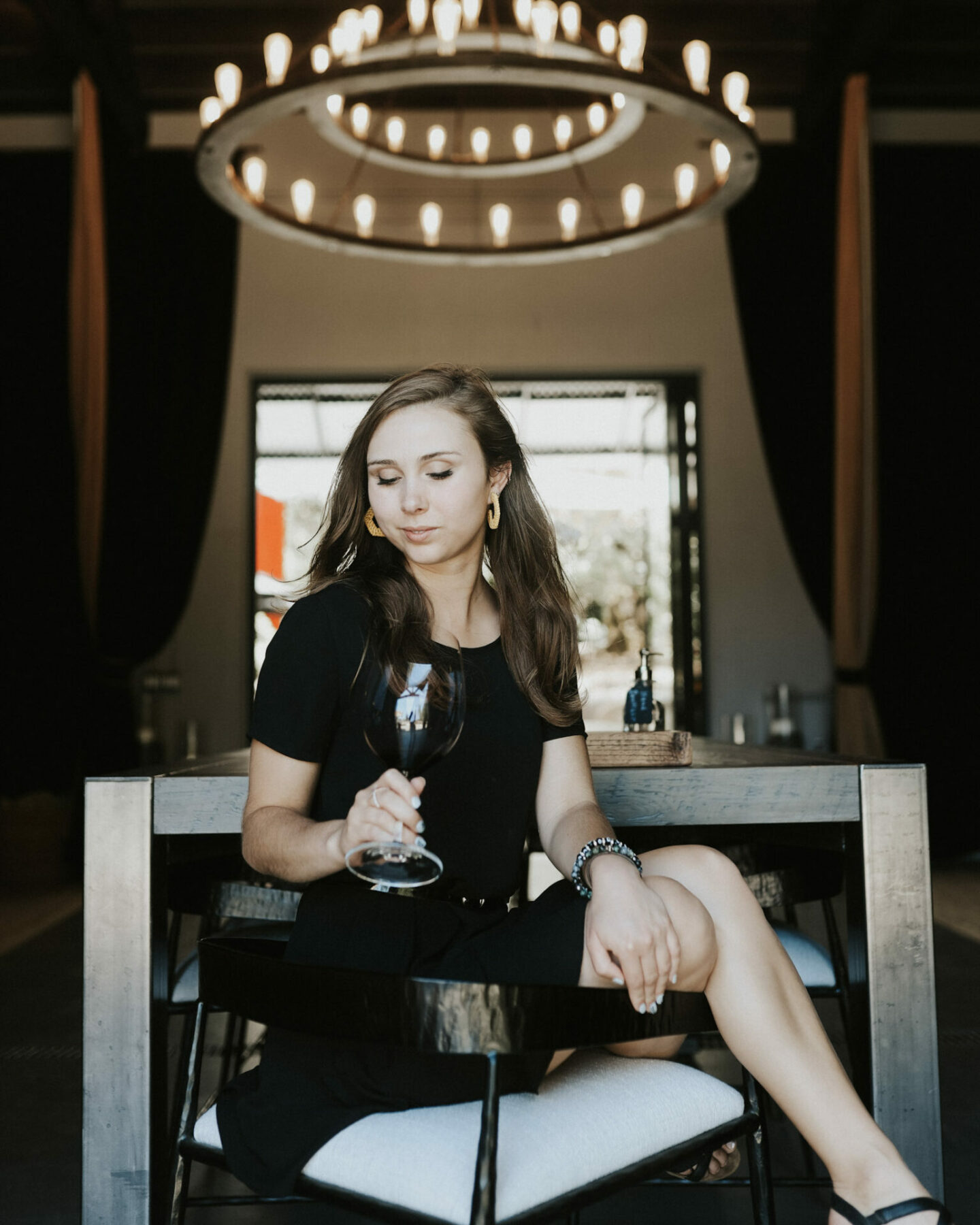 St. Helena is probably my most personally visited area within Napa Valley. If you're a wine lover, then you need to put these St Helena wineries on your list of places to visit!
This charming small town in California's Napa Valley is home to some of the best wineries in the world, incredible restaurants, and a charming, historic downtown shopping area.
Whether you're looking for a casual tasting room or an elegant estate, you'll find what you're looking for with St. Helena wineries. So pack your bags and get ready for a magical wine country escape!
Where is St. Helena?
St. Helena is located in the northern part of Napa Valley, along Highway 29. What many first-time Napa visitors may not realize, is that the Napa Valley wine region includes multiple cities and nested AVA's (American Viticultural Areas, A.K.A. wine regions) within it.
St. Helena is a charming and historic city with plenty to see, do, eat, and drink!
There are over 150 St Helena wineries, but I've rounded up my favorites and the best of the best for you to visit on your next Napa Valley adventure.
Best Wineries in St Helena
AXR Napa Valley
AXR is one of my favorite St Helena wineries – and for good reason! They're a historic, pre-prohibition winery (often referred to as a ghost winery for effect). Their property has been a winery, brothel, speakeasy, and more… and I have it on good authority that ghosts of its previous residents still come back to visit from time to time.
>> Related: 6 Haunted Winery & Vineyard Destinations <<
Their wines are incredible, and their property is gorgeous. AXR is a must-visit St Helena winery for sure!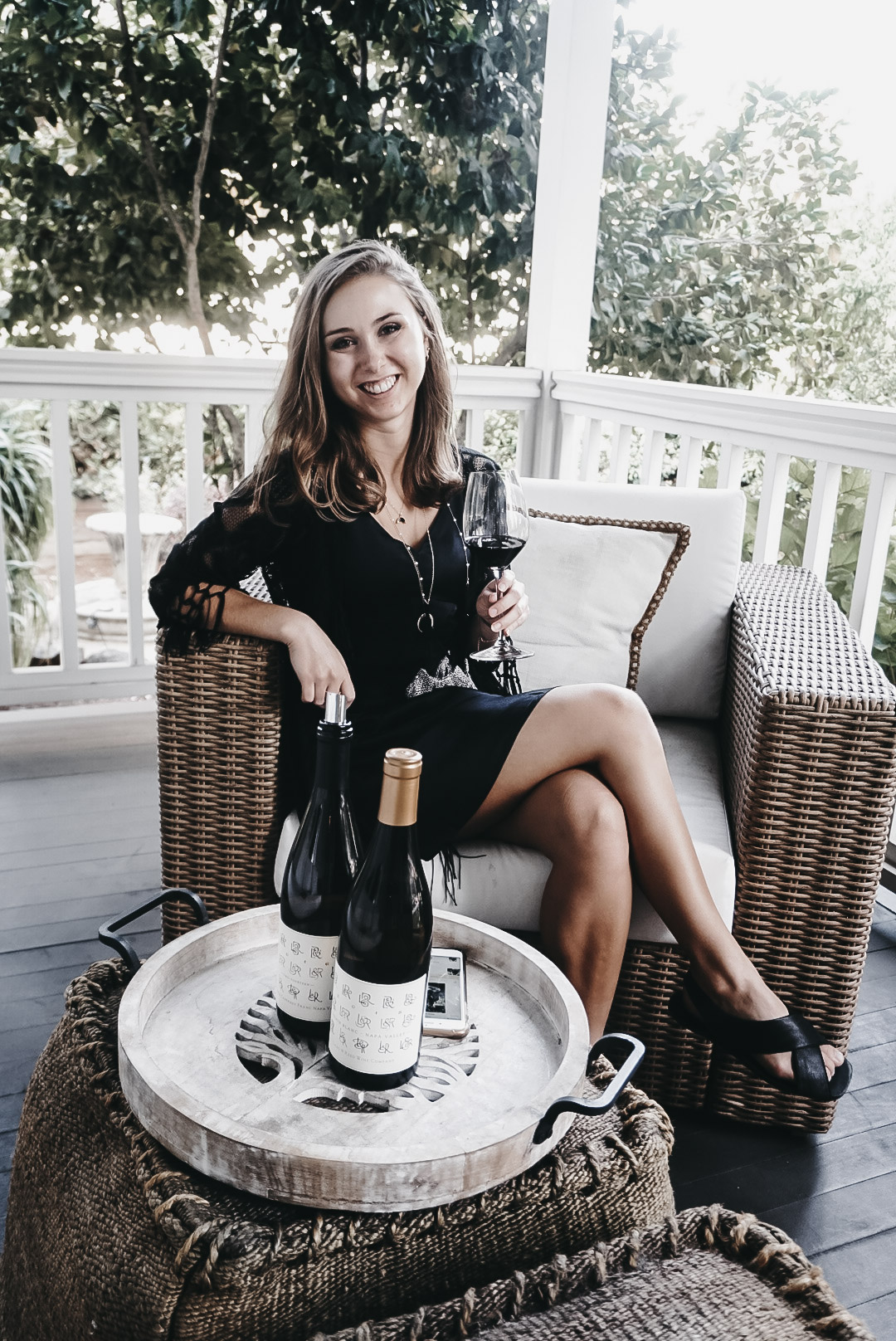 Lang & Reed
Located in lovely downtown St. Helena, CA, Lang & Reed crafts some of the most delicious Cabernet Franc I've ever tasted! This family-owned winery hosts tastings in a charming restored home, right off the main street. Here, you can taste their award-winning red wines while relaxing on their homey front porch or in their cozy living room. It's quite a lovely experience!
Spottswoode
Spottswoode is an iconic Napa Valley winery. Their family has been growing winegrapes on their historic estate vineyards since 1972 and crafting wines since 1982. They view themselves as "stewards of the land" and it shows in the magical energy that runs through the place and the wines. They're most known for their Cabernet Sauvignon, but their Sauvignon Blanc is one of the best I've ever had!
Crocker & Starr
Crocker & Starr is a women-led winery – a partnership between Charlie Crocker and Pam Starr, who both bring unique components and elements of hands-on attention to detail to this St Helena winery. For over two decades, they've worked together, Charlie with the land and grapes, Pam with the winemaking, to craft renowned wines, including their coveted Malbec and single vineyard wines.
Wine tastings here all start in the vineyard, a reminder of where elegant wines all begin their journey.
>>Related – Sustainability in Wine: Crocker & Starr Full Review<<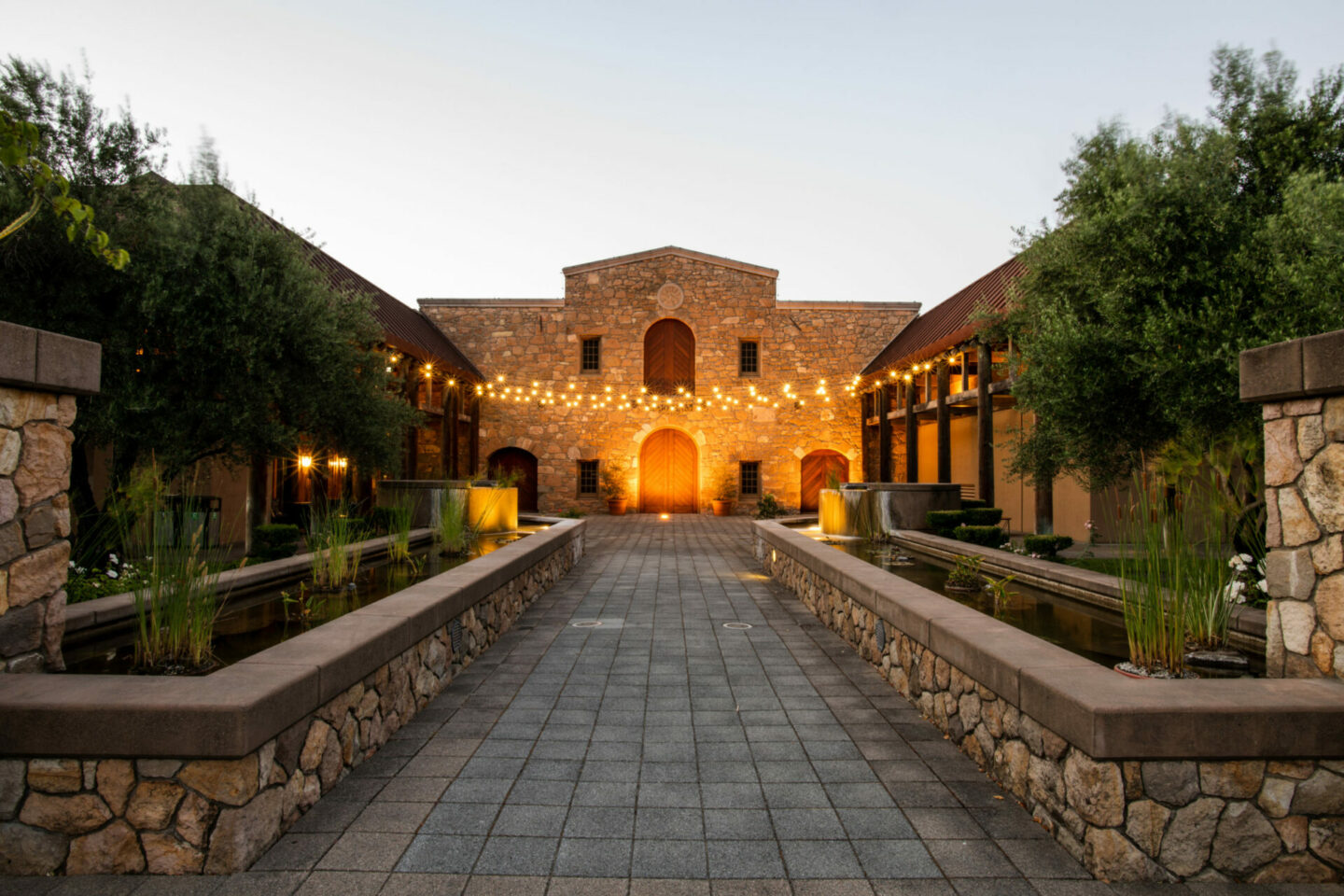 Markham Vineyards
Markham just renovated their tasting room in 2022 and it's GORGEOUS. They're one of the few St. Helena wineries that accept walk-ins (subject to availability) in addition to seated reservation-style tastings.
Markham is most known for their Merlot, and it's one of my favorites! Their tastings are also relatively affordable, starting at just $45 per person. For a limited time, use code WINEWITHPAIGE for half-off their tastings when booked on Tock. Be sure to stop by this incredible Napa winery.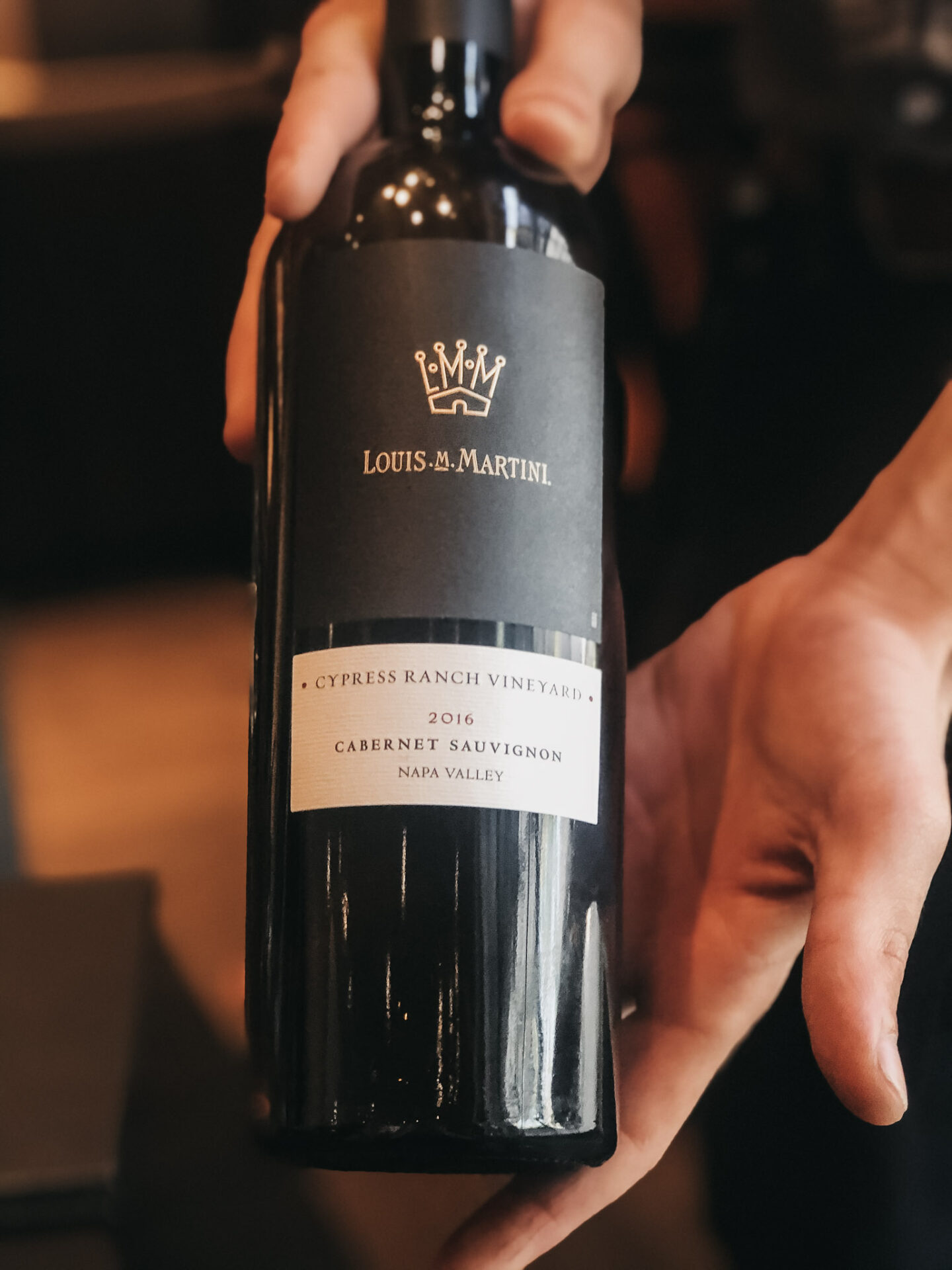 Louis M. Martini
Located right on Highway 29, Louis M. Martini is a St Helena winery you can't miss! All of their wine tasting experiences include a food or culinary element – allowing you to fully experience the wines they were meant to be enjoyed: as part of everyday life and meals. I highly recommend their Heritage Lounge experience paired with their culinary pairings. It's divine!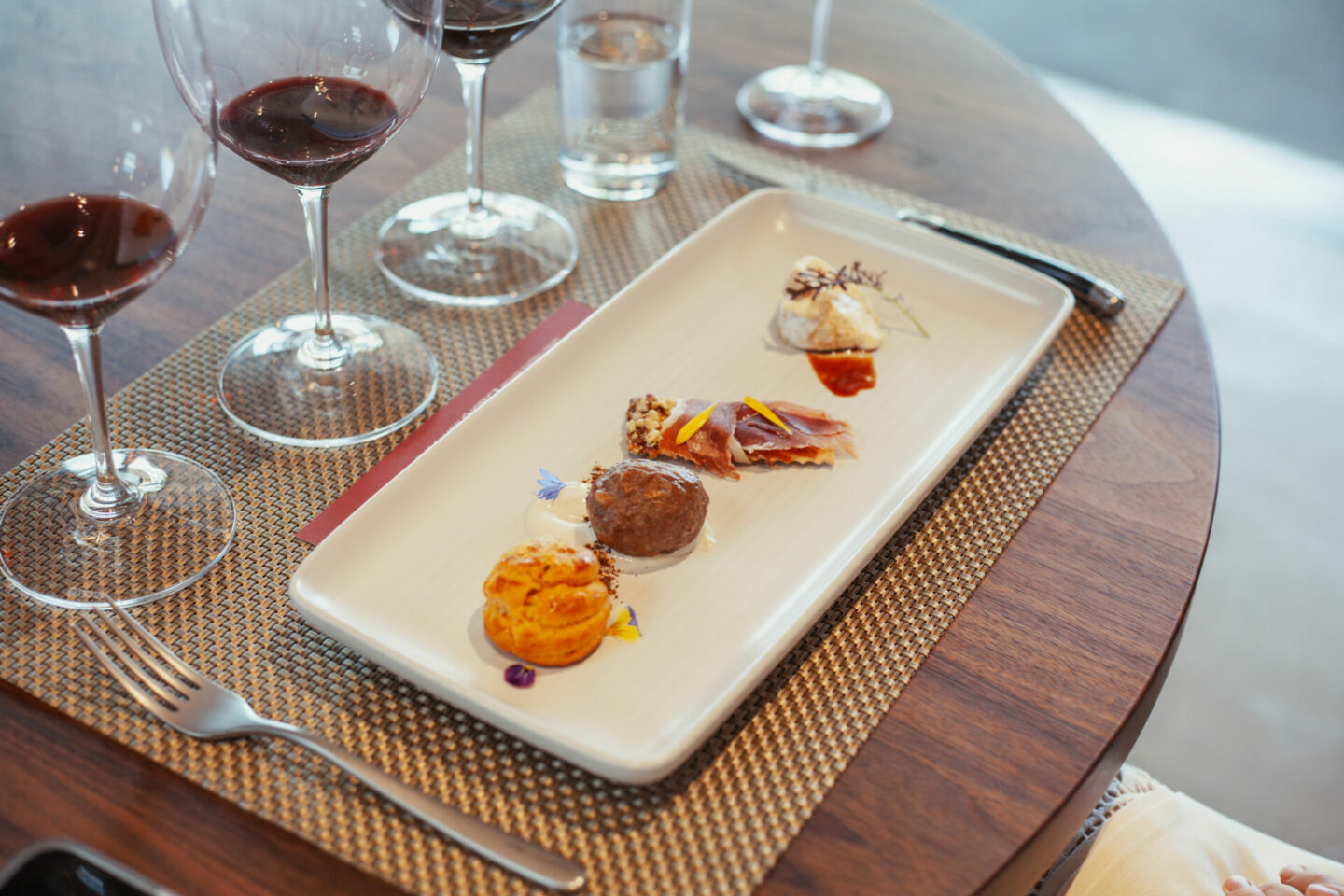 Clif Family
Clif Family is a fun, high-energy tasting option in St. Helena. Owned by the same family who created Clif Bars (Clif Bars came first, then the winery), they offer a wide range of wines, including everything from a Gewurztraminer to a high-end Howell Mountain Cabernet Sauvignon. They also offer private, high-end tastings, or the option to taste in their public tasting room and grab some local cuisine from their on-premise food truck.
>>Related – Clif Family Winery Full Review: A Family Winery with Values<<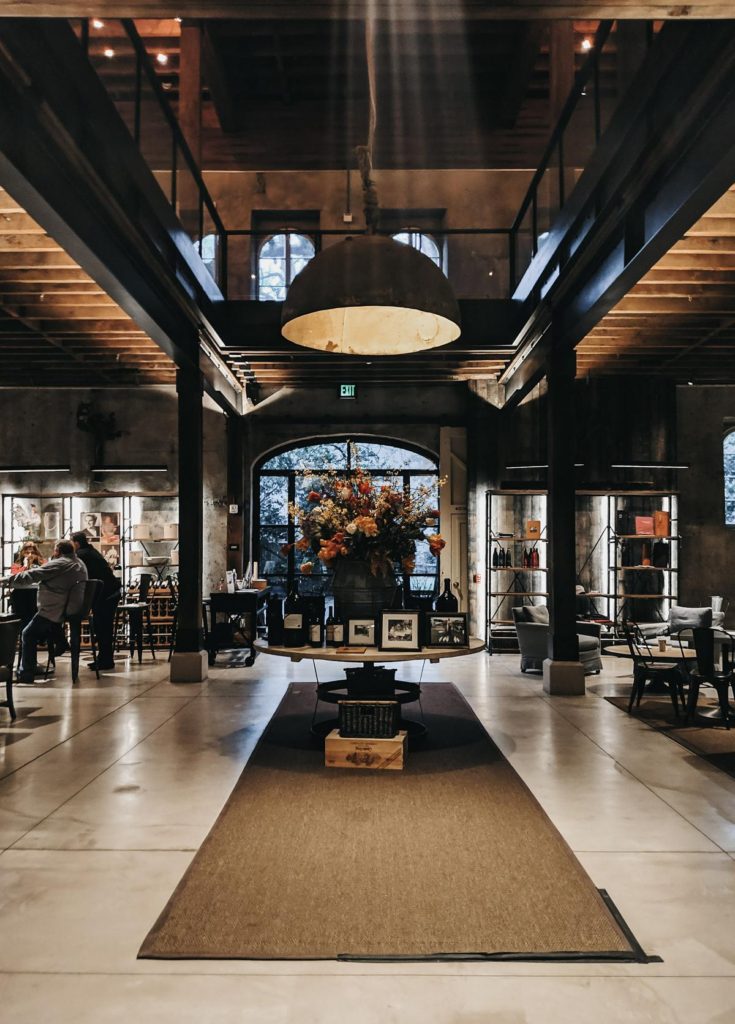 Charles Krug Winery
Charles Krug is iconic. In fact, they were California's first tasting room! Visit this St Helena winery for a dive into California's rich wine history and a taste of exceptional wines. Their historic estate is lovely, with a long, tree-lined driveway and beautiful stone buildings. A must-visit for any wine history buff!
>> Related – Charles Krug: A Napa Classic, Full Review <<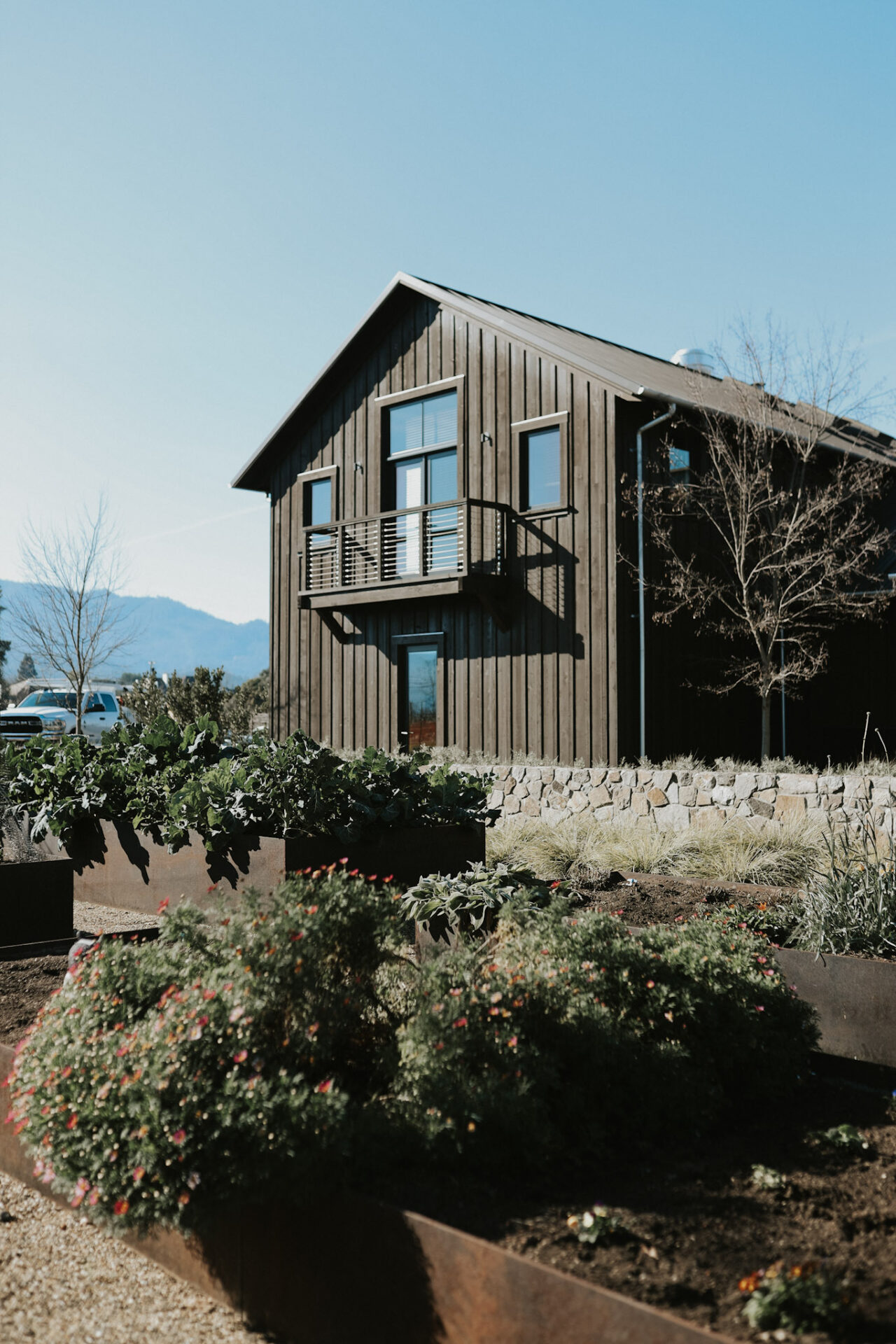 Wheeler Farms
Wheeler Farms crafts small production wines while celebrating agriculture and sustainability. This high-end winery offers incredible attention to detail while maintaining an eye on sustainability and our future environment every step of the way. Their wine tasting experience offers a private oasis as you sip their Rosé of Cabernet Franc, Sauvignon Blanc, and several unique Cabernet Sauvignons. All wines are paired alongside canapés, with fresh ingredients from their estate gardens.
>> Related – Wheeler Farms Full Review: Sustainability in Wine <<
Recommended Restaurants in St. Helena
Downtown St. Helena not only offers easy access to wineries and wine tasting, but also incredible dining, full of local and seasonal ingredients! Here are a few of my favorite St. Helena restaurant recommendations:
Brasswood – Brasswood is a go-to whenever I have guests in town. I'm OBSESSED with their mozzarella. It's an off-menu item, and a local's favorite!
Gott's – In need of a quick bite? Gott's offers fresh burgers, fish tacos, salads, and more at their iconic roadside stand.
Farmstead at Longmeadow Ranch – This Napa-chic restaurant serves fresh and local cuisine.
Goose & Gander – A wine country steakhouse. I highly recommend their cream of mushroom soup! YUM!
PRESS – Press is a high-end Napa eatery offering the best local cuisine.
St Helena Winery FAQ
How many wineries are in St Helena?
There are over 150 wineries in St Helena. Many are family-owned and offer incredible wine-tasting experiences!
Where is St Helena?
St Helena is located in California's Napa Valley, north of the city of Napa and along highway 29.
What wine is St Helena known for?
Like much of Napa Valley, St Helena wineries are most known for their outstanding Cabernet Sauvignon wines. With rich, complex flavors, and the ability to age for a long period of time, they're some of the best wines in the world.
More Napa Wine Posts You'll Love...