For Wheeler Farms, sustainability is more than just a pretty marketing message. It's the core foundation of everything they do – it's their very essence.
As I arrived on the property last week, an aura of calm happiness immediately surrounded me. Sun shining above, the wind blew gracefully through the garden, birds chirped around us, the aromas of crisp grass and sweet clovers filled my senses. Everything felt so alive. So beautifully alive.
Built from the ground up with the mission of crafting sustainable wine, everything at Wheeler Farms is intentionally designed and centered around bringing life to the property.
Out front of the winery and tasting room, the garden and orchard both adhere to organic and biodynamic practices. Our host and the Director of Sales at Wheeler Farms, Patrick Memmott, explained that these garden boxes were specially designed to minimize water usage and each have their own symbiotic communities of ladybugs, bees, and other beneficial insects that keep the gardens healthy.
Compost is made regularly from kitchen scraps, chicken manure, coffee grounds, and eggshells to fertilize the garden beds. Fruit and vegetable scraps, weeds, and imperfect or overgrown vegetables are enjoyed by the chickens. Even leftover water from guest visits, including glasses, pitchers, and simple cooking water, are collected in the dish room and used daily to water the garden. Nothing is ever wasted.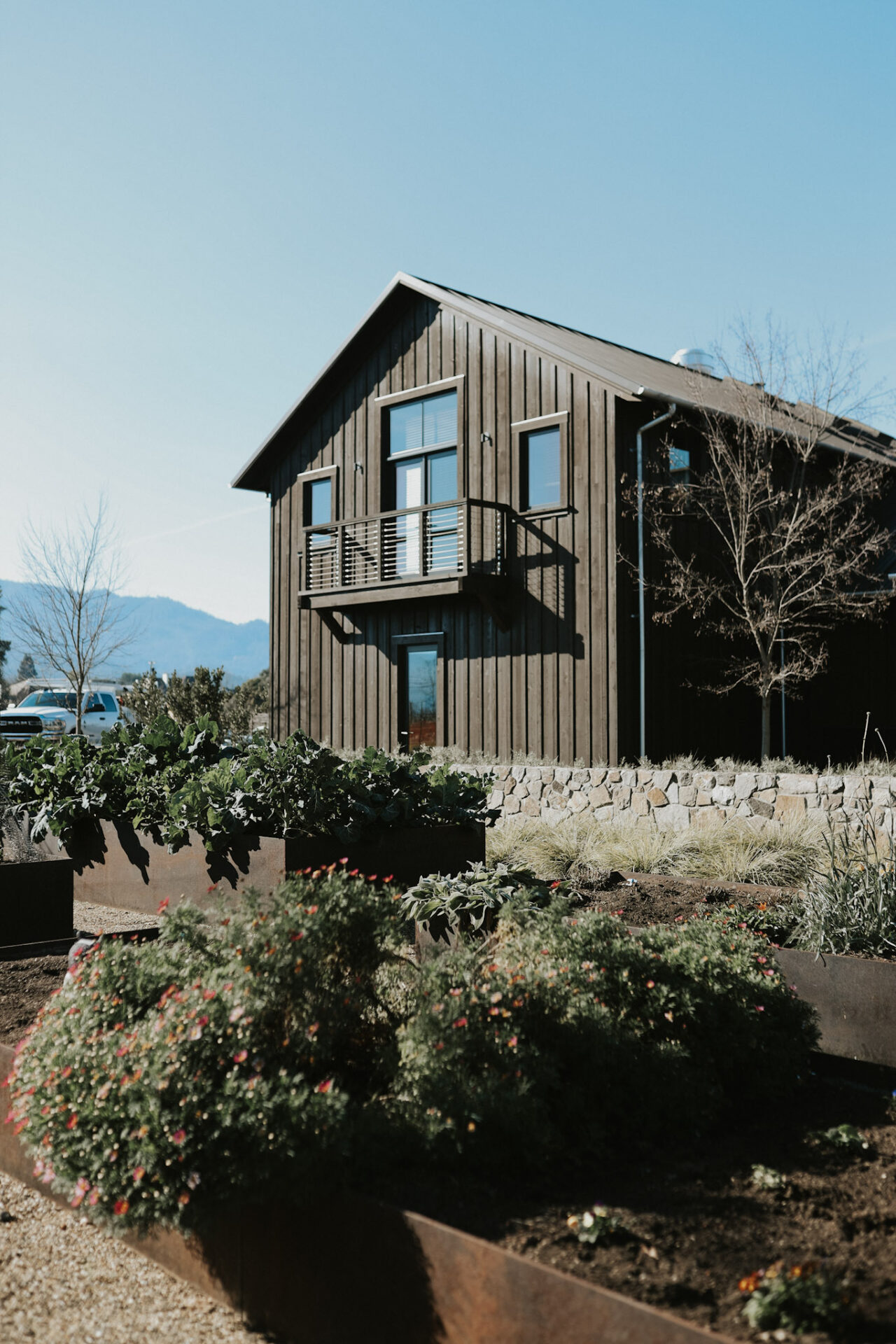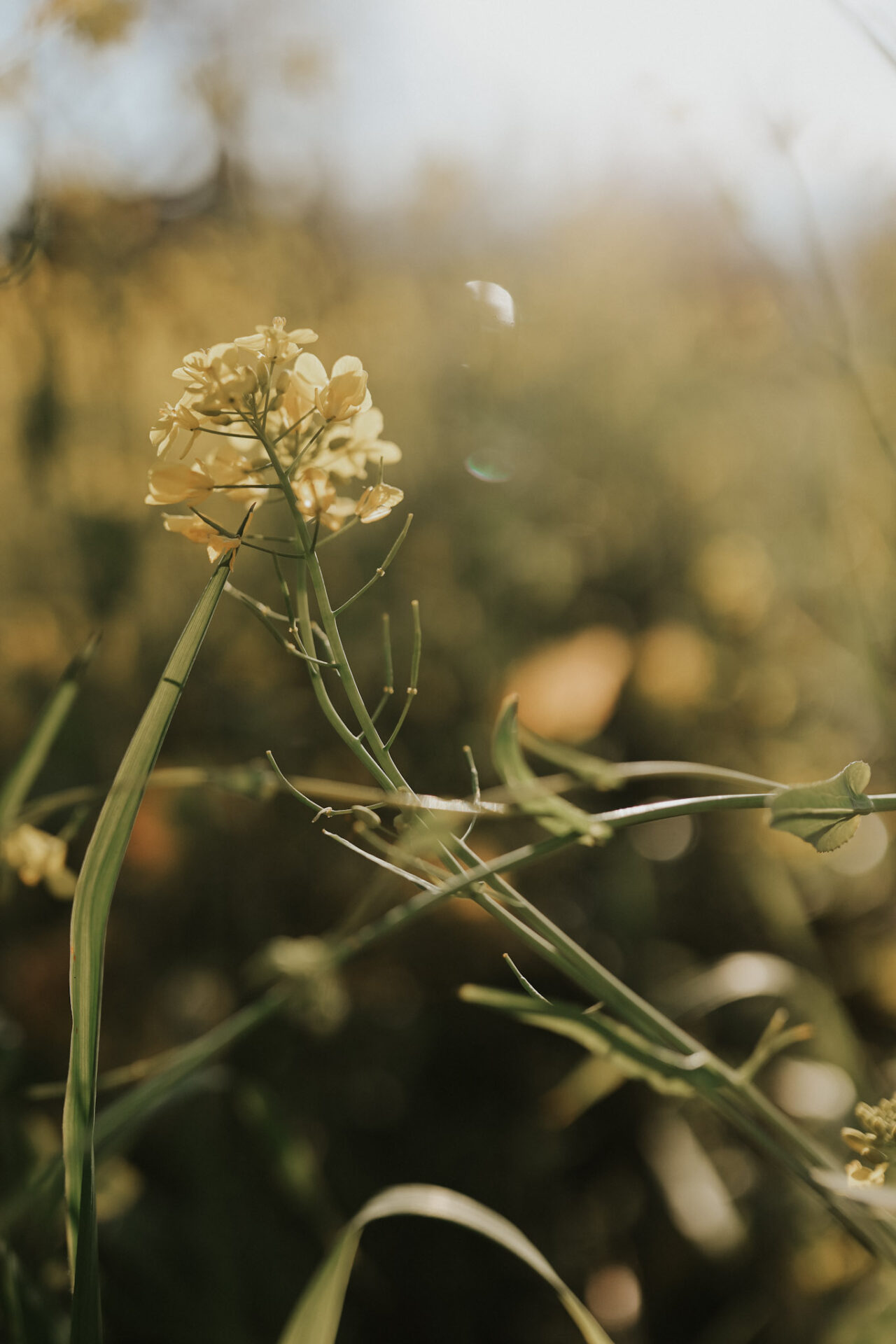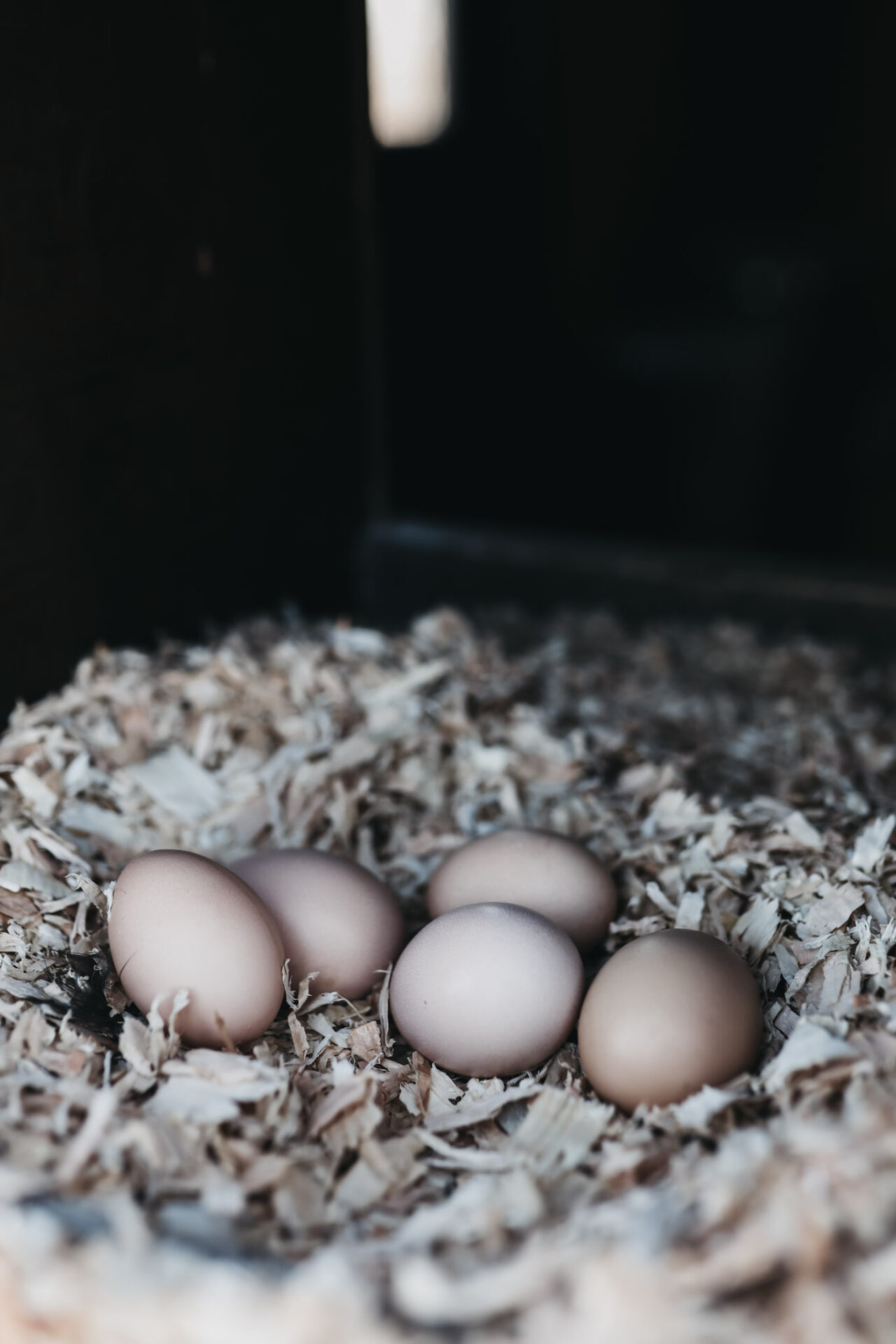 The vineyard and winery are both Certified Napa Green, and the vineyard observes both organic and biodynamic practices. Inside the winery, you'll find state of the art equipment, designed to minimize waste throughout the entire winemaking process. In fact, no water here is ever wasted. All water comes from the property and stays there; they even have a wastewater treatment system that treats all water used in the winemaking process, allowing it to then be used for landscaping.
For those in the know – winemaking involves A LOT of cleaning. It's crucial to the final product. Wheeler Farms built their facilities with this in mind, using a UV light to sanitize tanks instead of water and chemicals. Their tanks also have a high grade interior polish, which means they require less water and energy to clean when they do need to be washed down.
There's a lot of technical aspects to what they do in the winery to minimize waste – you can head to their website for additional details and insights into their facilities.
What to expect when wine tasting at Wheeler Farms
Everything is farm to table. The team at Wheeler Farms creates a high-end wine tasting experience that's thoughtfully curated with the guests' experience in mind, combined with their core belief in sustainability. No detail is spared in finding the right elements that mesh quality with eco-friendliness.
Our tasting menu included out-of-this-world pairings, all crafted from seasonal ingredients. Fruits and vegetables are sourced right from their garden outside and supplemented with products sourced from other local farmers, fishermen, foragers, and gardeners who also adhere to organic and/or sustainable practices.
The wines are everything you'd expect from luxury Napa wines – and then some. They're full of so much life. You can tell that these wines aren't crafted off some formula, but rather with the intention of sharing a story and sense of place. Their winemaker, Nigel Kinsman, is well-known for making wines that are strongly tied to vineyard sites that inspire him. And "inspired" is the perfect word for what you'll taste in every sip.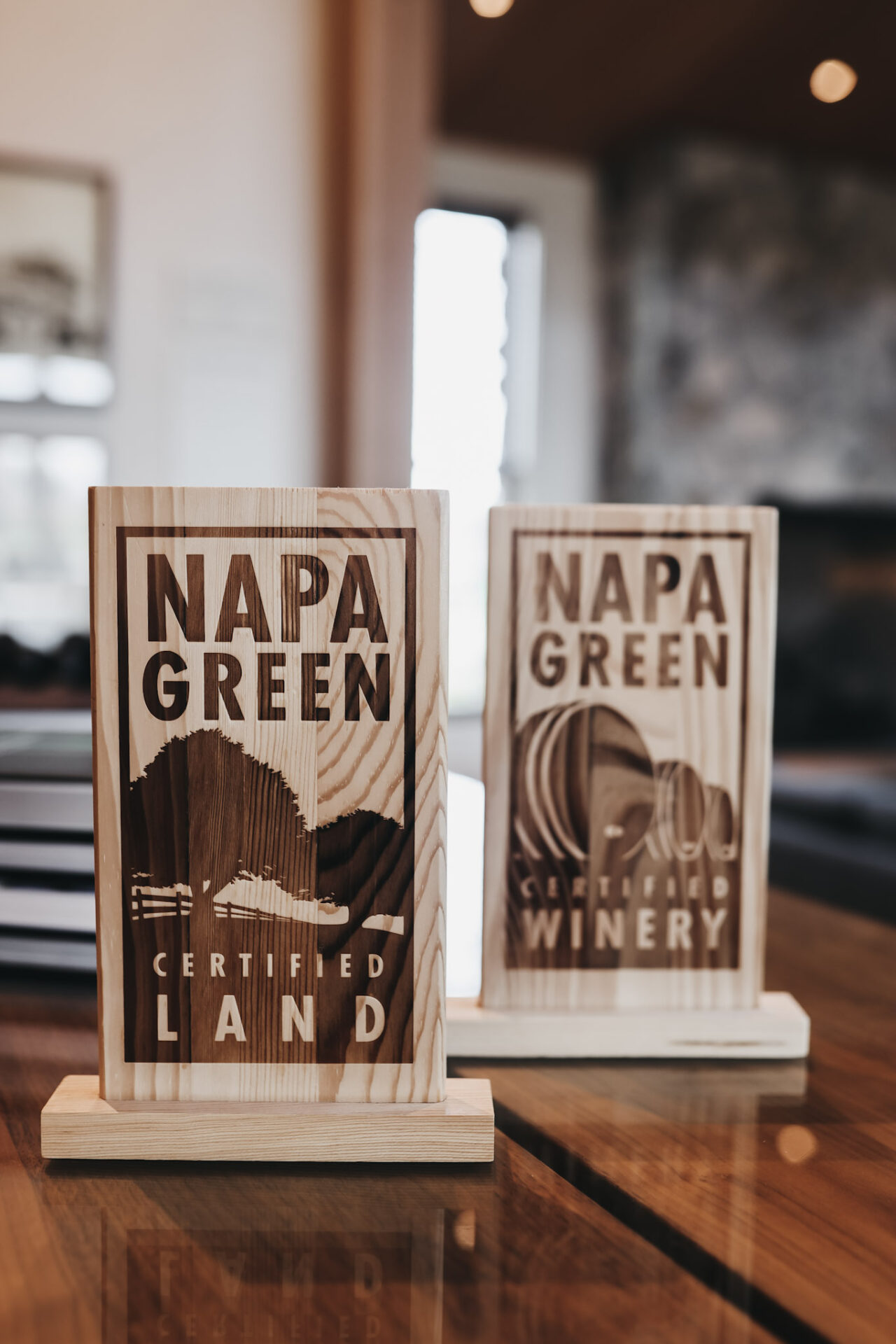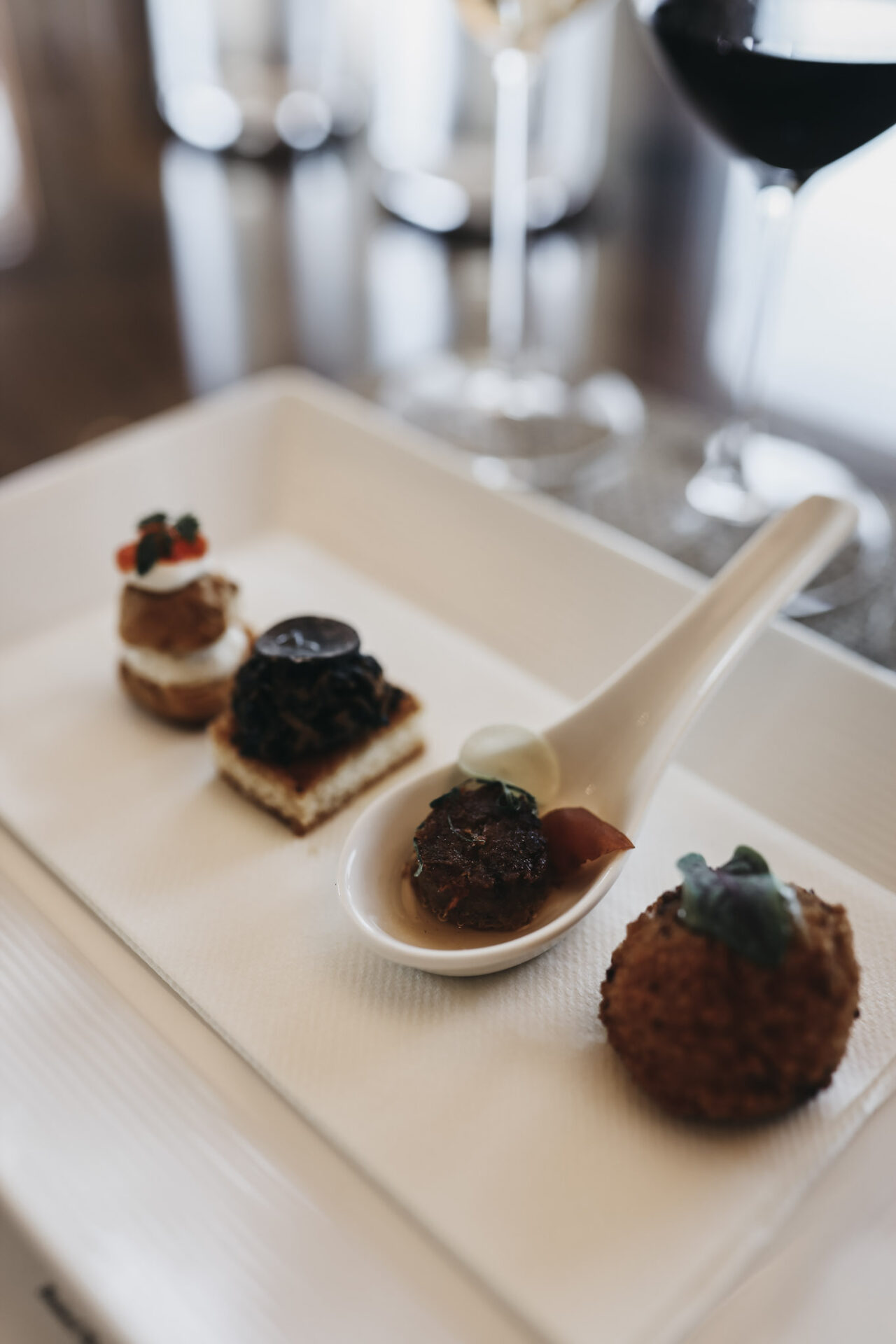 Paving the Way for the Future of Sustainable Wine
After indulging in the most perfect wine and food pairings I may ever hope to enjoy, I left with a sense that Wheeler Farms is paving the way for the future of Napa wine.
Consumers today want more than a well-crafted marketing message – they want a story with a greater meaning behind it. They want high-end experiences that don't sacrifice their values. As we look towards a more sustainable future, Wheeler Farms is a guiding beacon for providing luxury experiences that perfectly combine sustainability with quality.
To learn more about Wheeler Farms, visit their site here.