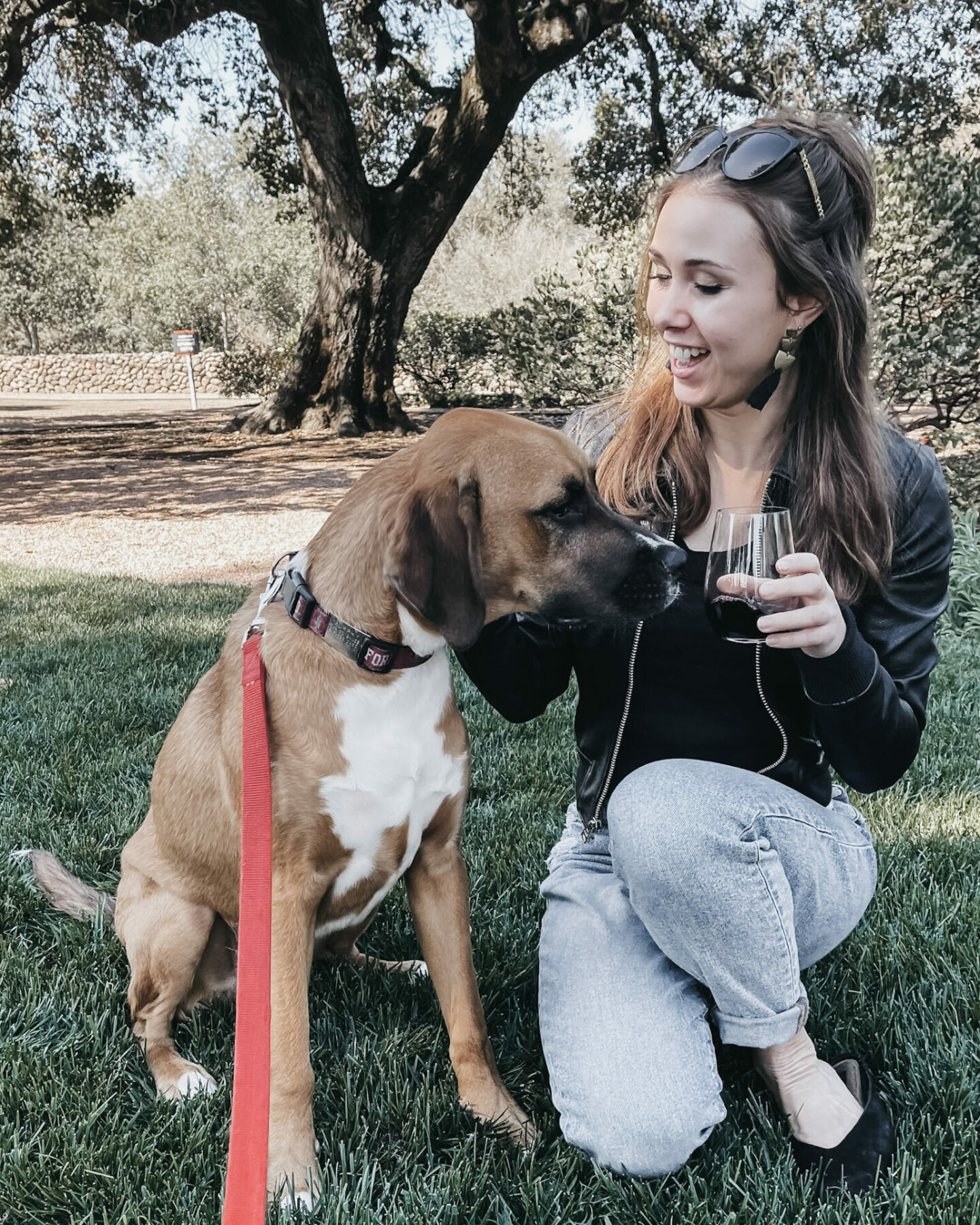 We all know that I love a good dog-friendly winery. Something about sipping wine with your best bud in a beautiful winery is just so unmatched. While there's an abundance of dog-friendly wineries in Napa (check them out here), I also wanted to go over the dog-friendly wineries in Paso Robles!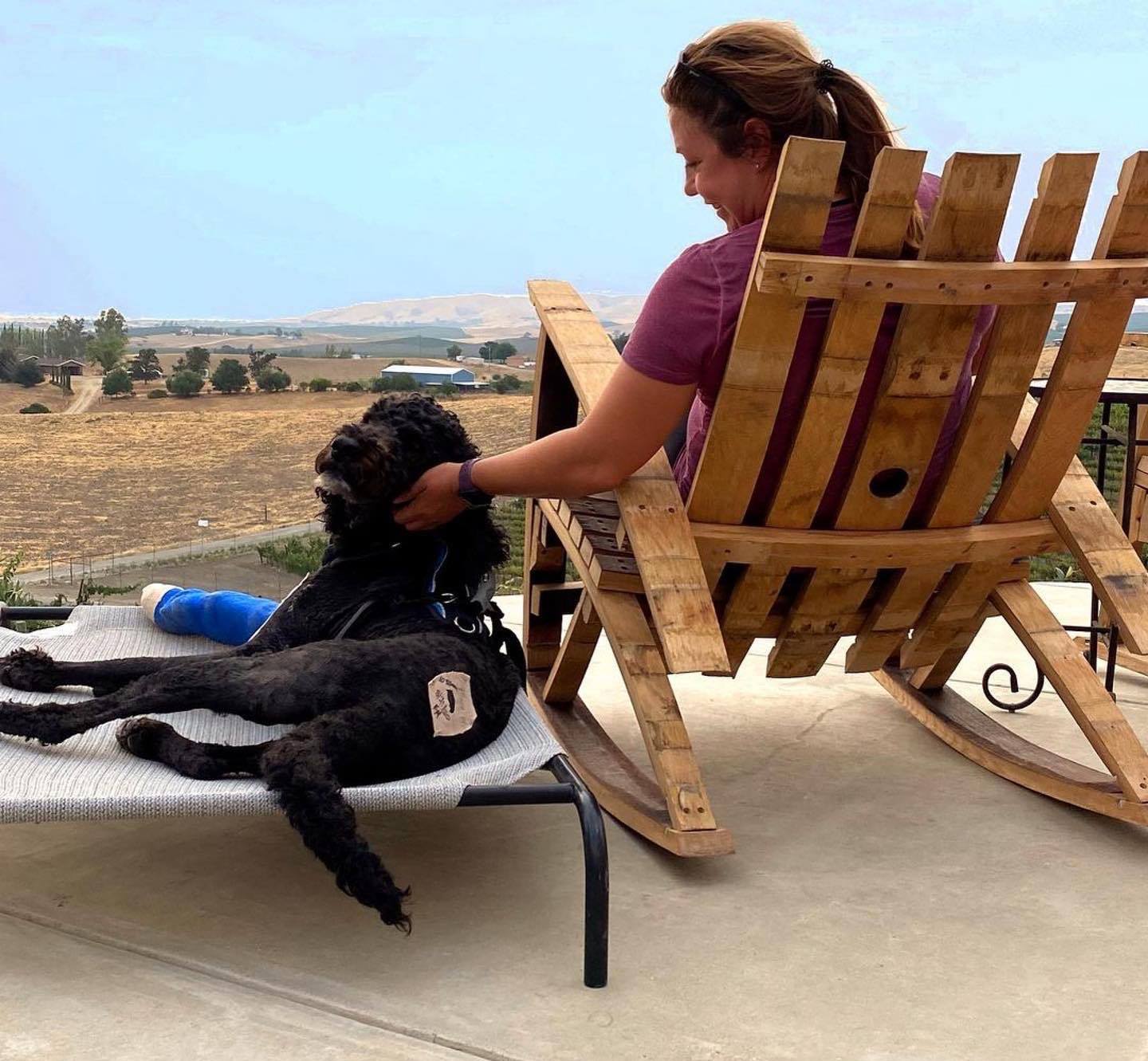 Bon Niche Cellars in Paso Robles sits on a seven-acre vineyard, which is cared for by Melani Harding and Barley, a St. Berdoodle! It was Barley's dream of becoming a Winery Dog that triggered the move from a military career to that of a winemaker. It's not uncommon to find him wandering the vineyard, greeting the grapevines, or chasing the gophers.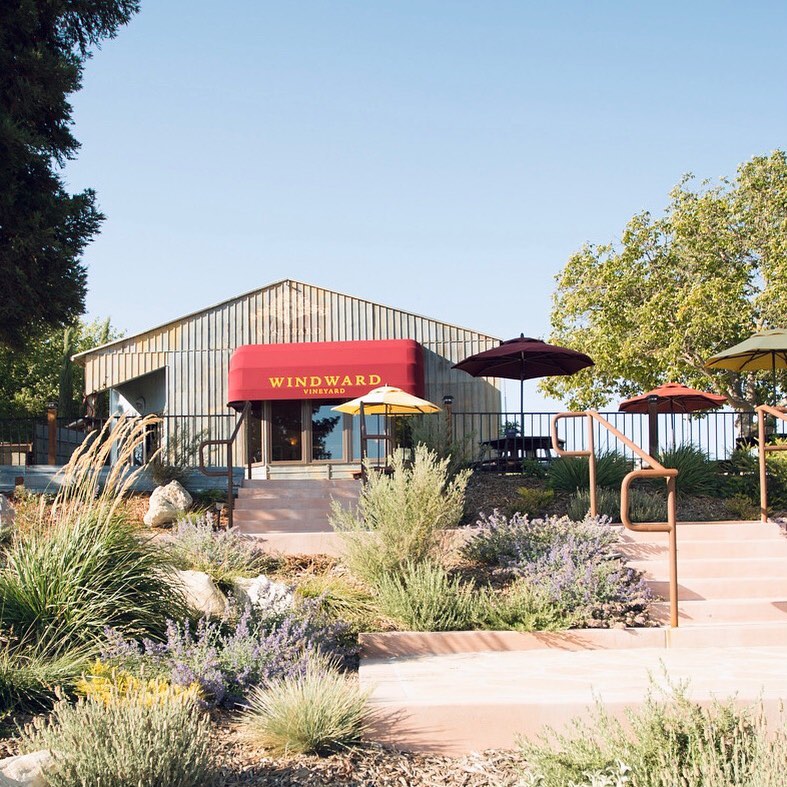 One of the most dog-friendly wineries in Paso Robles. Four-legged friends are always welcome at Windward Vineyard! They have a tasting area on their patio where you can play a game of bocce, taste their artisan foods, and overlook their 15-acre estate. When you visit with your pup, be sure to capture a photo of them and use Windward's special dog hashtag, #furryfansofwindward on Instagram!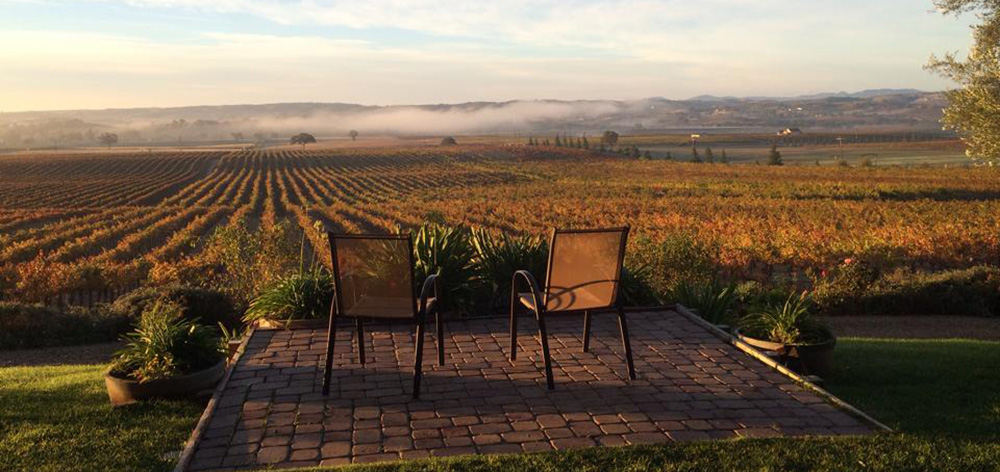 Still Waters is nestled amongst the hills, in a picturesque 60-acre estate. They're devoted to providing adequate habitats for native species and the biodiversity on the ranch deeply appreciate. The tasting room gardens and koi ponds are perfect for a casual picnic in the sunshine with your pet.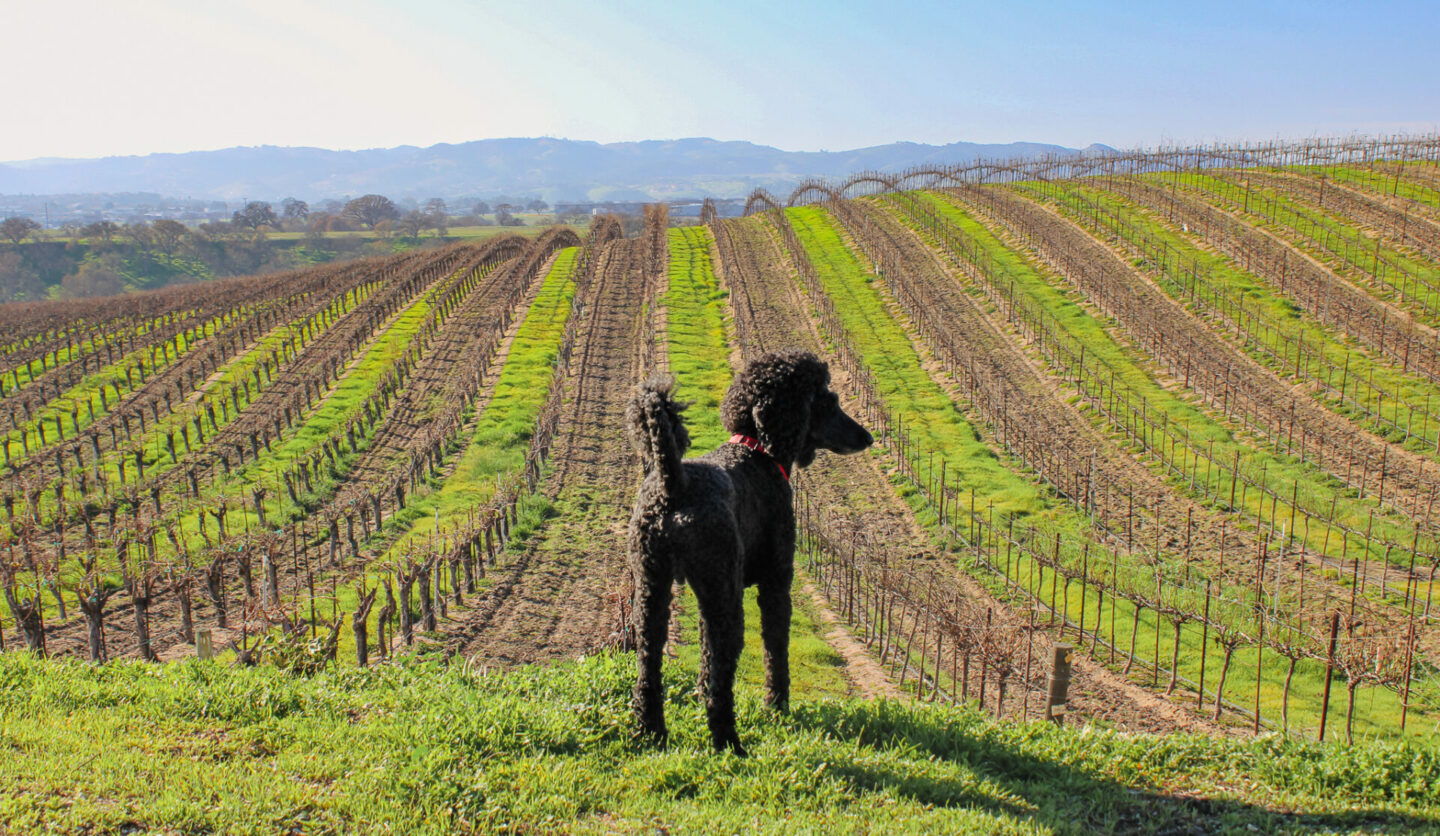 Eberle Winery is a pioneer of Paso Robles. Gary Eberle founded the estate more than 40 years ago, and today it is one of the highest award-winning wineries in the U.S. This iconic winery is a must-visit in Paso Robles. It offers wine by the glass, a scenic picnic deck that overlooks Paso Robles, a bocce ball court, cornhole, complimentary tastings, and cave tours. But, the most important reason to visit this winery? They love their four-legged friends, and always welcome them!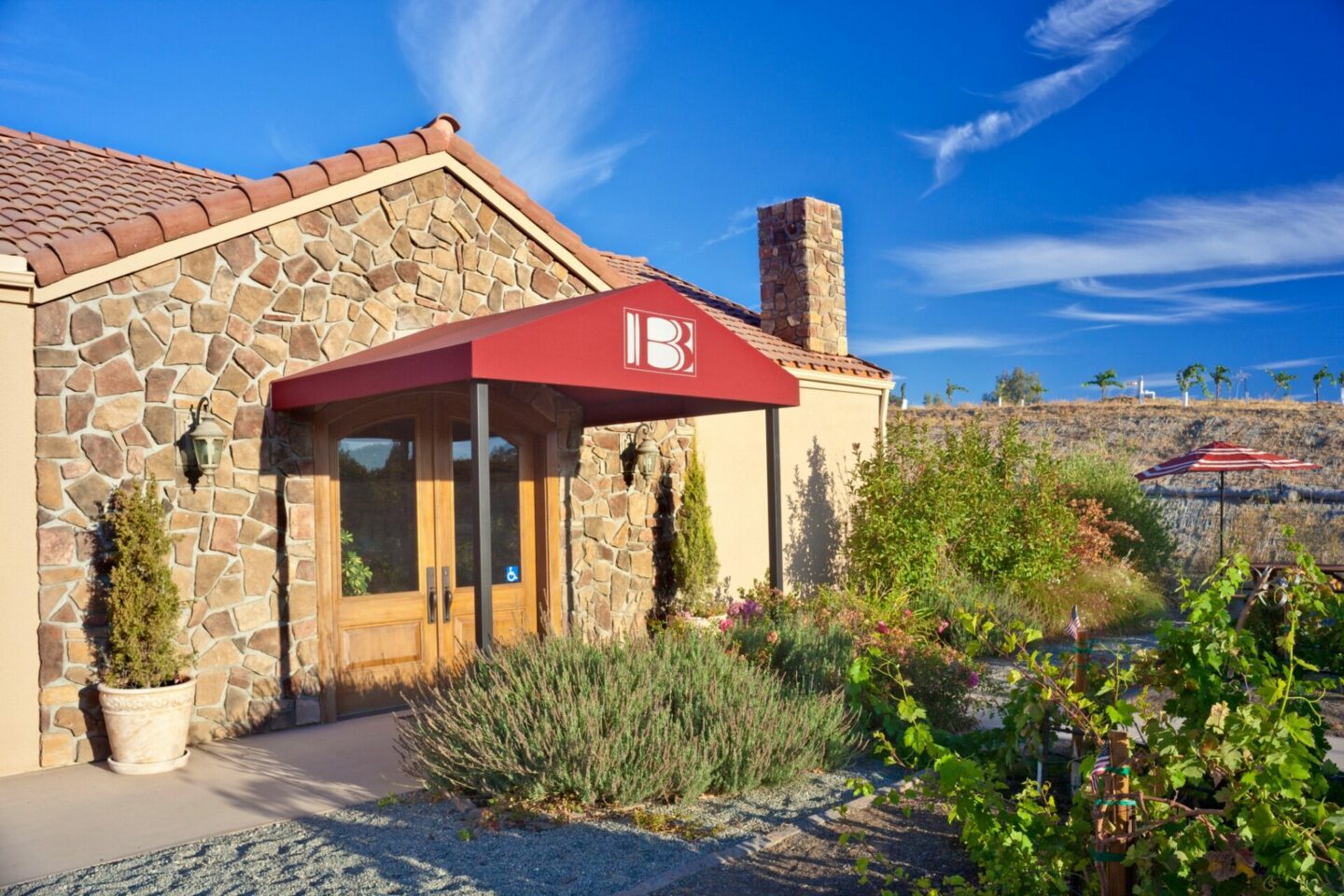 Family owned and operated, Barr Estate is a boutique winery and tasting room located in the rolling hills of the Geneseo District. With a family member usually pouring wines, this tasting experience is personal, quaint, and full of Paso Robles charm. Enjoy the estate-grown, food-friendly wines on their patio while your pup snacks on special treats.
Is Paso Robles dog-friendly?
Yes, Paso Robles loves their four-legged friends. But, ss a general rule, you'll want to keep your pets leashed at all times (unless you're within one of the many off-leash dog parks), and be sure to clean up after your pets.
Are Paso Robles wineries dog-friendly?
Not all wineries in Paso Robles are dog-friendly. It's not that they don't like doggos, they just may have resident dogs (or cats) that prefer two-legged visitors over four-legged visitors. I would recommend checking ahead before you head out for the day!
Are there pet-friendly restaurants in Napa?
Yes, many Paso Robles restaurants offer outdoor areas for you and your pet so you can both dine in style! Some of these include Thomas Hills Organic, San Antonia Bistro, Jeffry's Wine Country BBQ, and Andrea's on Pine.