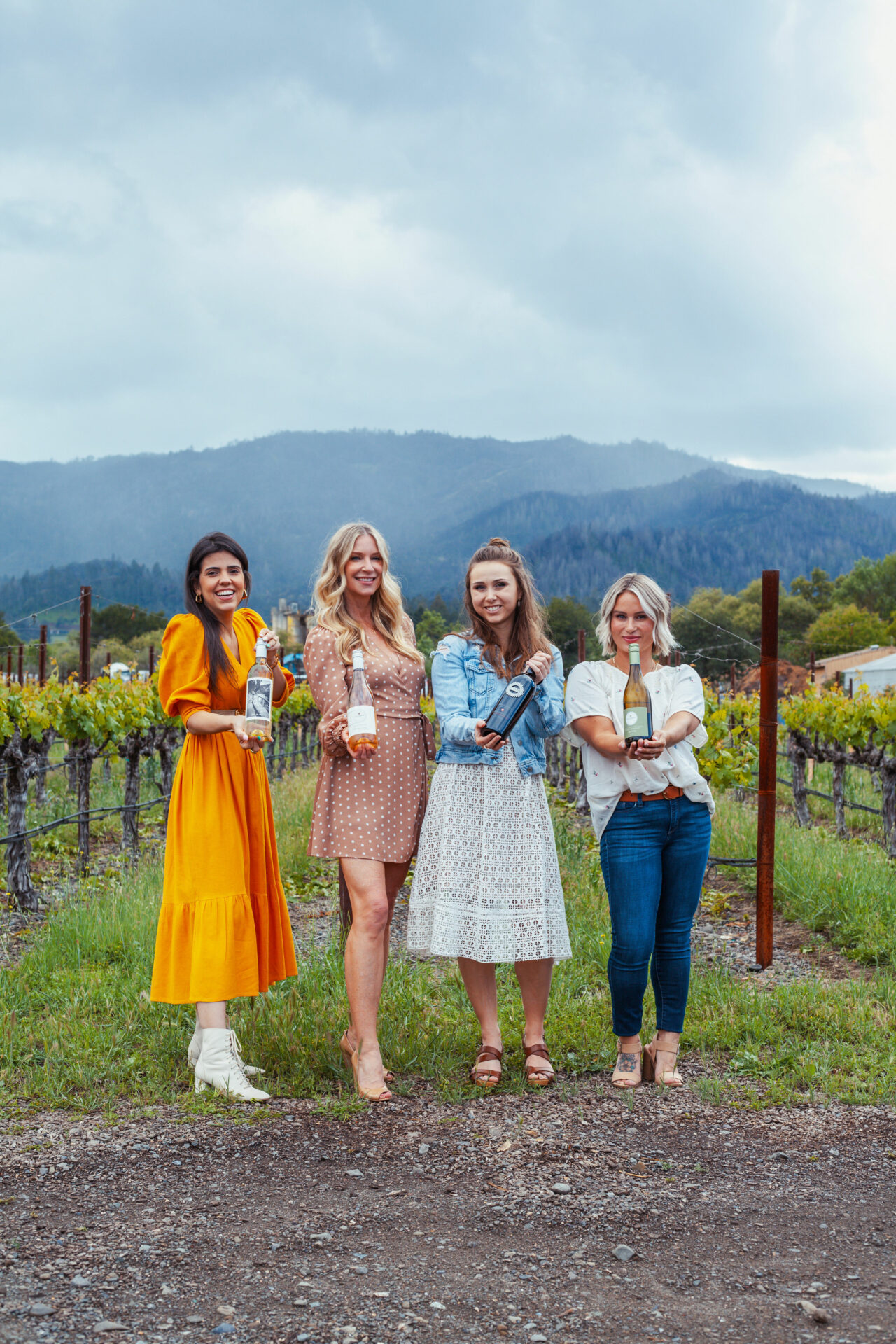 If you're considering visiting Clif Family Winery, the first thing you may be wondering is – Is Clif Winery associated with Clif Bars? And yup. Yes, it is! But which came first?
In 1992, Gary Erickson began commercially producing CLIF Bars in Emeryville, CA with his business partner, Lisa Thomas. The idea for Clif Bars came while on a 175 mile bike ride – he was sick and tired of choking down dry, unappetizing energy bars!
Since that time, the company has evolved substantially and produced a number of other products, all with a focus on sustainability, community, and people. In 2004, the Clif Family Winery produced their first vintage, and in 2011 they opened up a tasting room in downtown St. Helena, CA.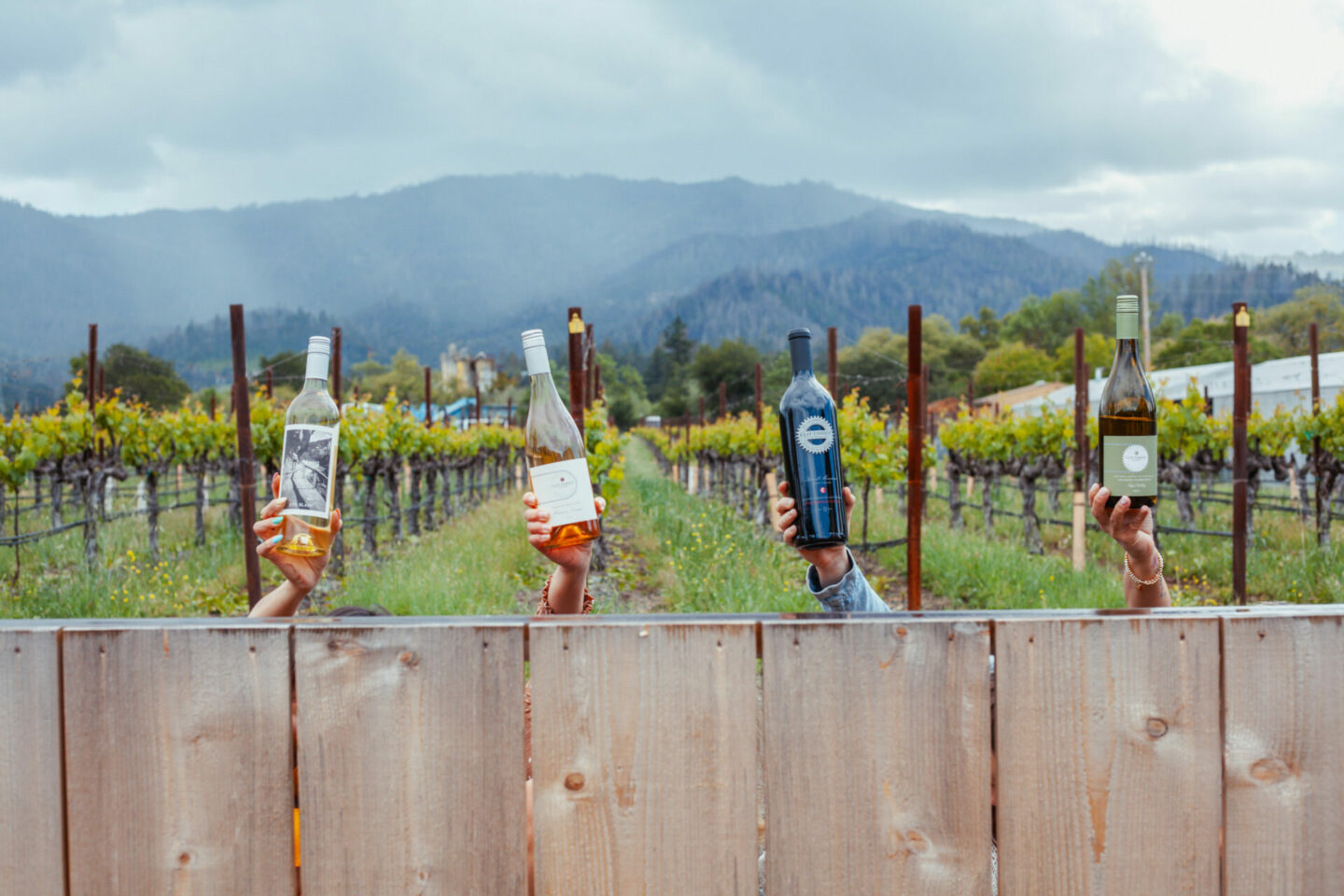 What to Expect When Wine Tasting At Clif Family Winery
Clif Family Winery is about more than just wine – everything they do ties back to their core principles of sustainability, community, and people. I was blown away by their dedication to this. Farm fresh food is sourced from their own fruit and vegetable gardens. Grapes and olives are organically farmed. The wine club features hikes, bike rides, and events to foster community among their members.
At the St. Helena tasting room, you'll find a food truck located on-premise, ready to dish up artisan food for indulgent snacking with your tasting experience. You can sit inside their high-energy, bustling tasting room, or enjoy a more relaxed moment on their patio in the sun.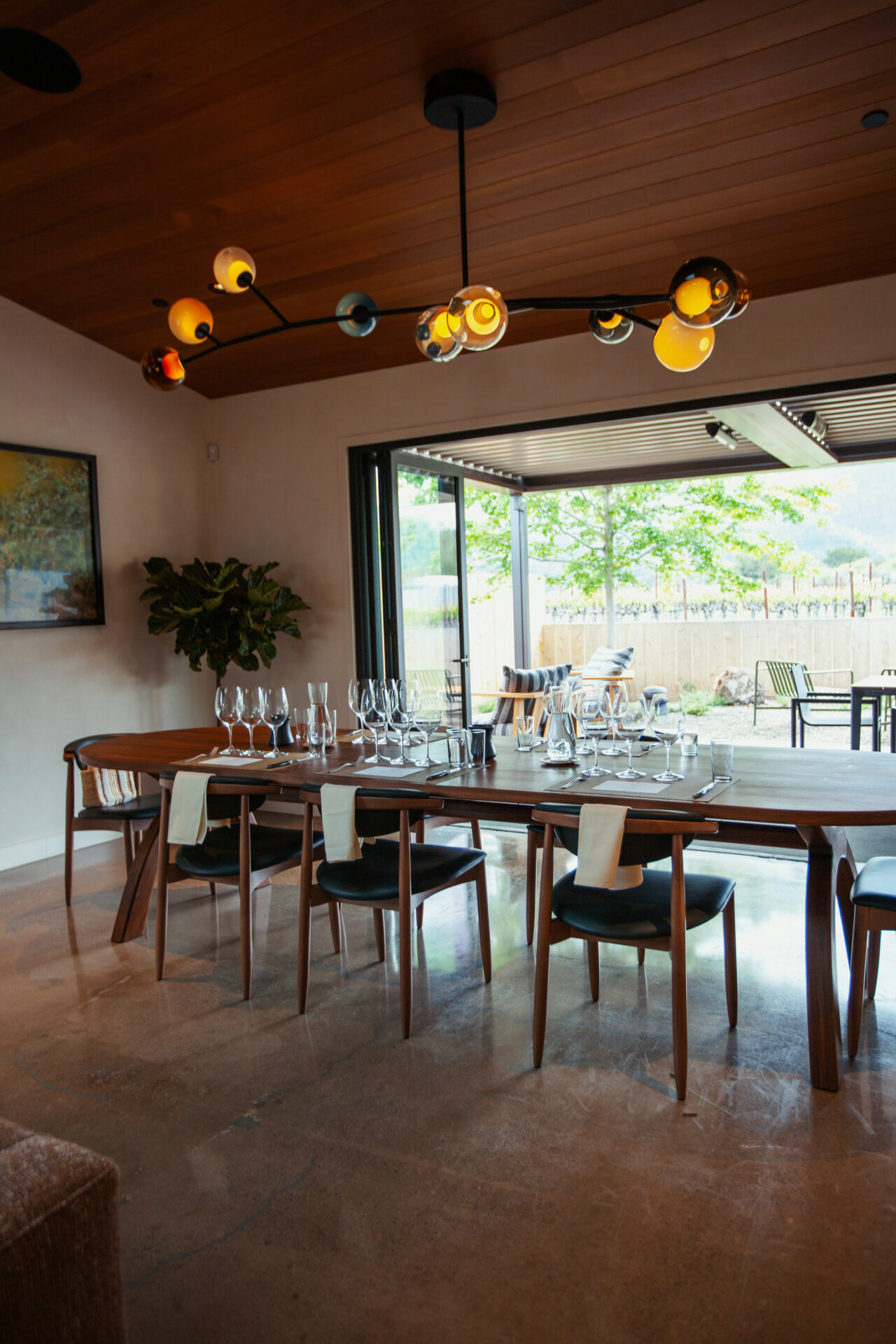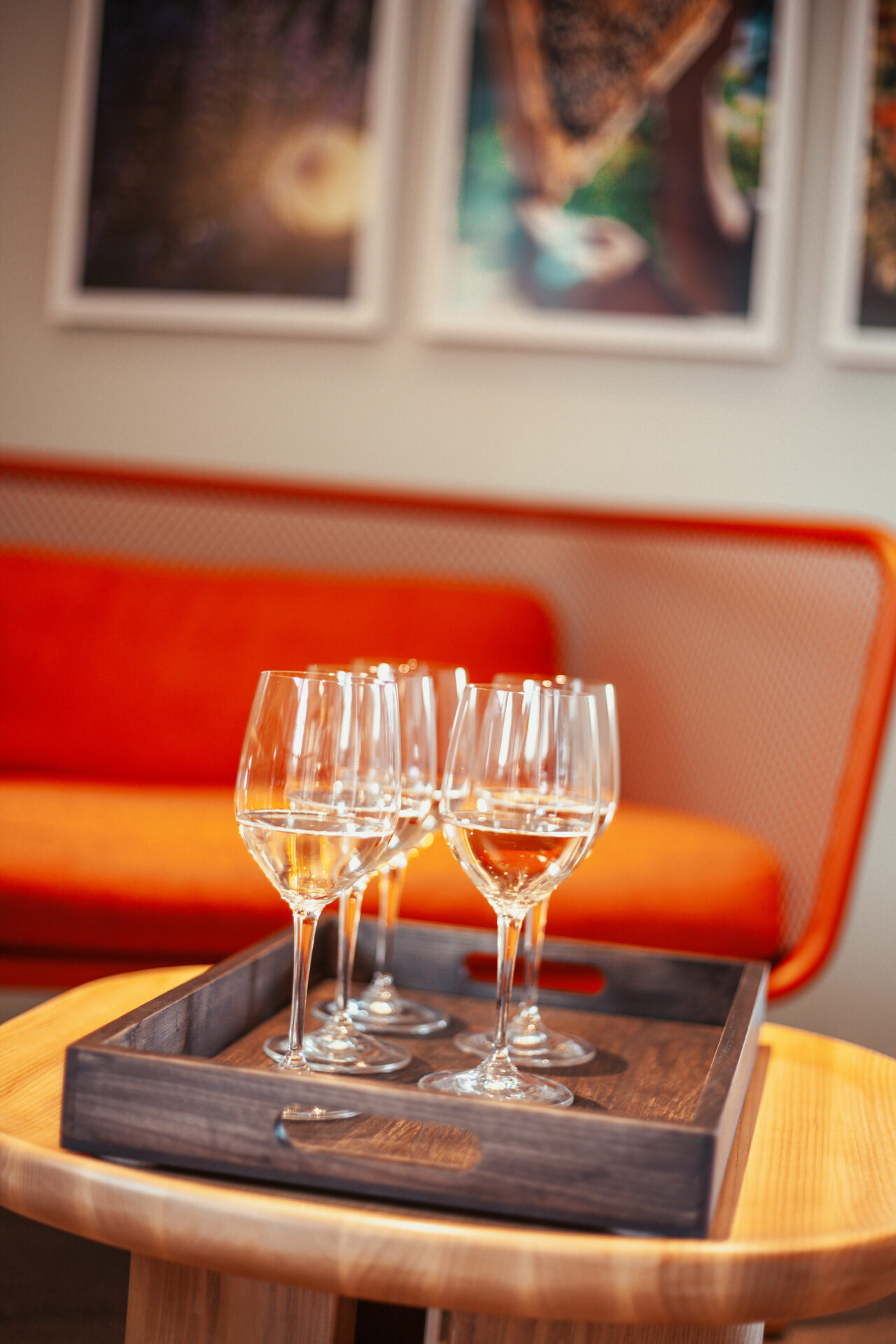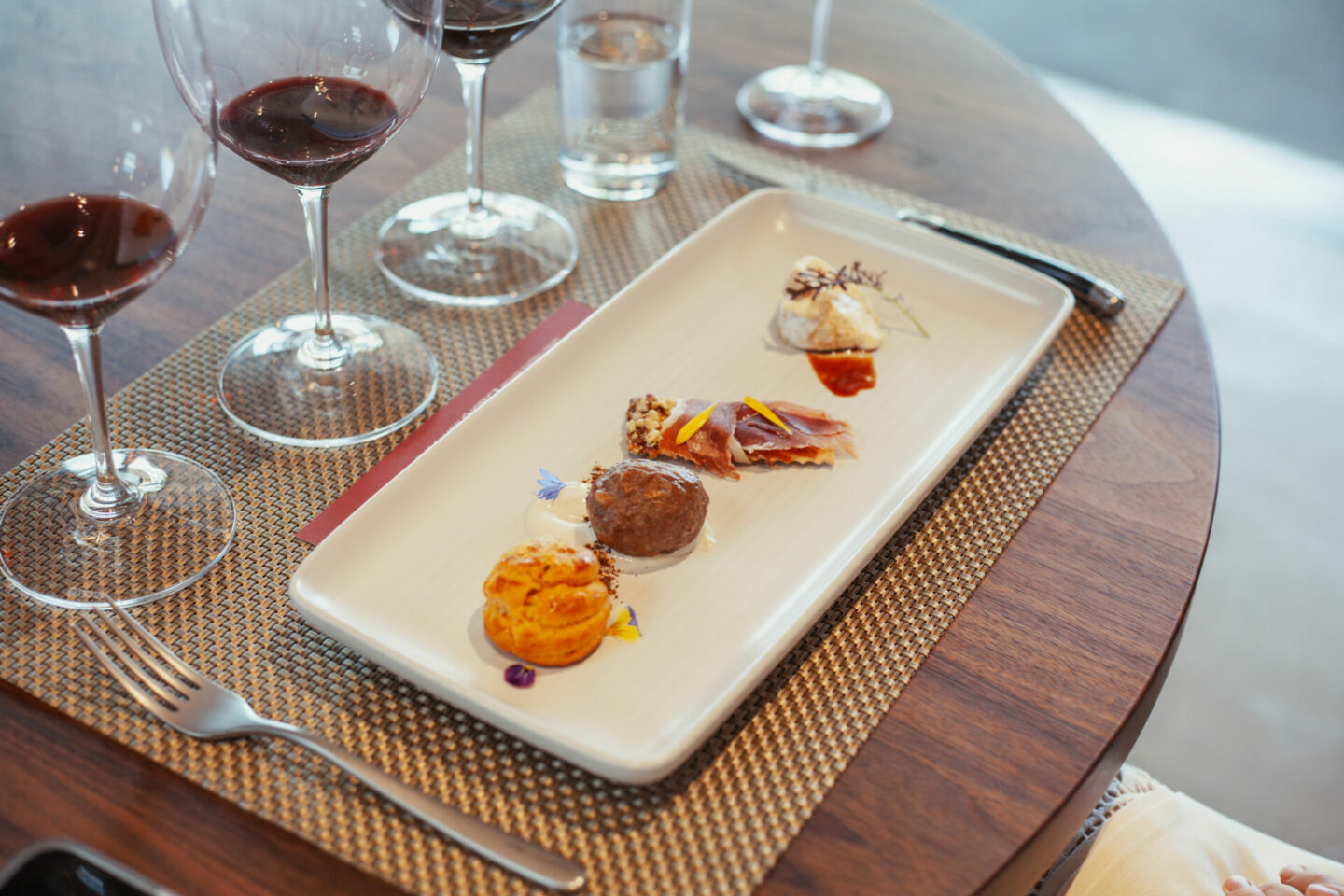 Clif Family Winery also offers a selection of private, more high-end experiences in their Clif Family Enoteca, with stunning vineyard views that intersect with Napa Valley's iconic Mayacamas Mountain Range. During our visit, this is what we chose to do, and while I was a little underwhelmed by the food pairings themselves, I did appreciate the commitment to local and seasonal ingredients. The cold soup paired with fish roe was especially inspired!
I loved the Enoteca's beautiful, private setting – it felt as cozy as being at home, surrounded by friends (if your home happens to have one of the most stunning Napa Valley views possible!)
All wines served in the Clif Family tasting room in St. Helena are Napa Valley Wines; St. Helena requires all wine poured within city limits to be from Napa Valley. As a result, Clif's other wine brand, The Climber wines, are not poured here. Their wines are all small production and artisanally produced. I was thoroughly impressed by their price-to-quality ratio.
In our La Cima Reserva tasting, we explored a flight of small production, single-vineyard Cabernet Sauvignon wines from their highly acclaimed Howell Mountain Estate Vineyards. The wines were outstanding! In particular, I loved the 2017 Croquet Vineyard Cabernet Sauvignon, which displayed rich, dark black cherry flavors with notes of anise, black olive, and cedar. YUM!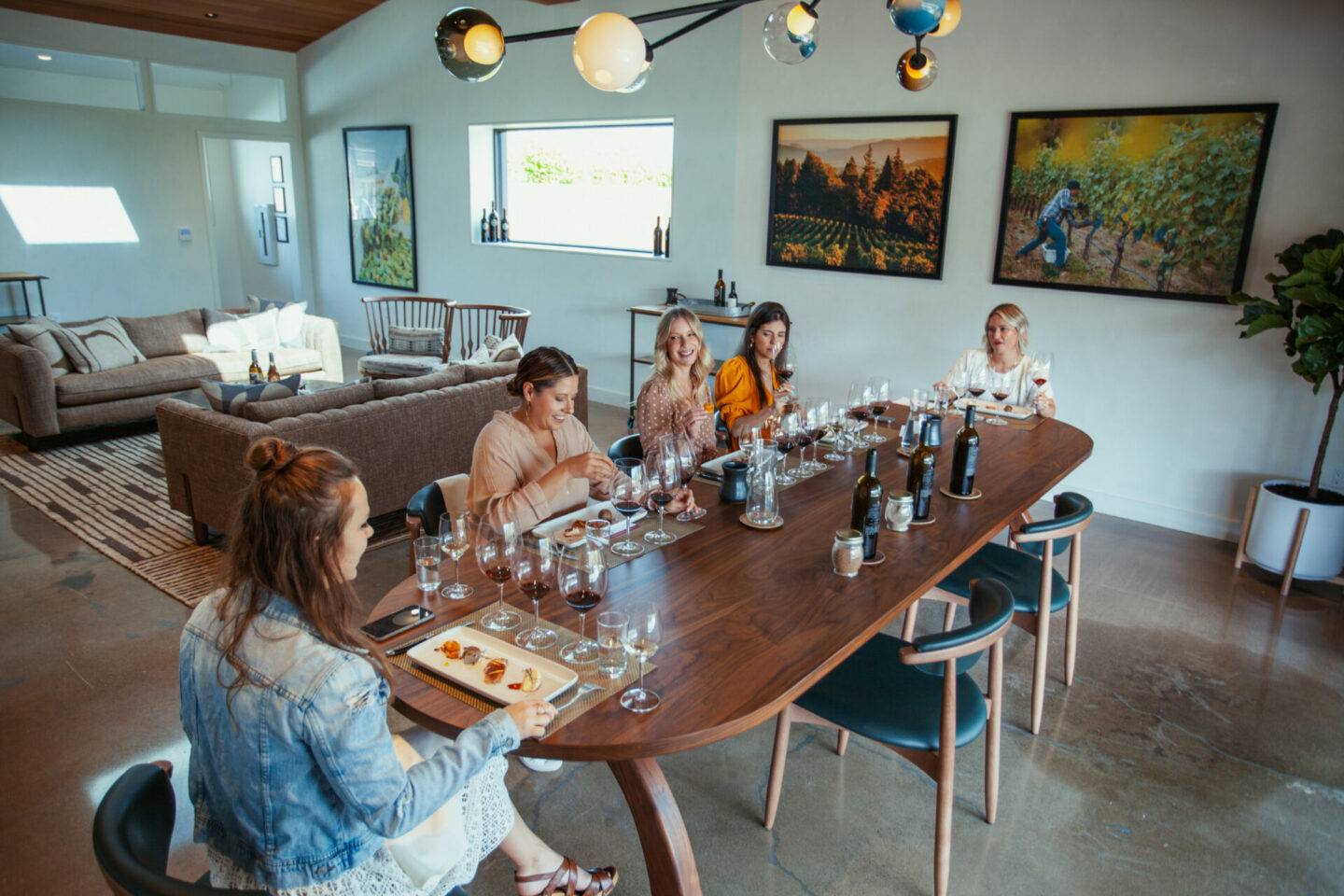 Overall, I highly recommend a visit to Clif Family Winery, and know I'll be back soon!