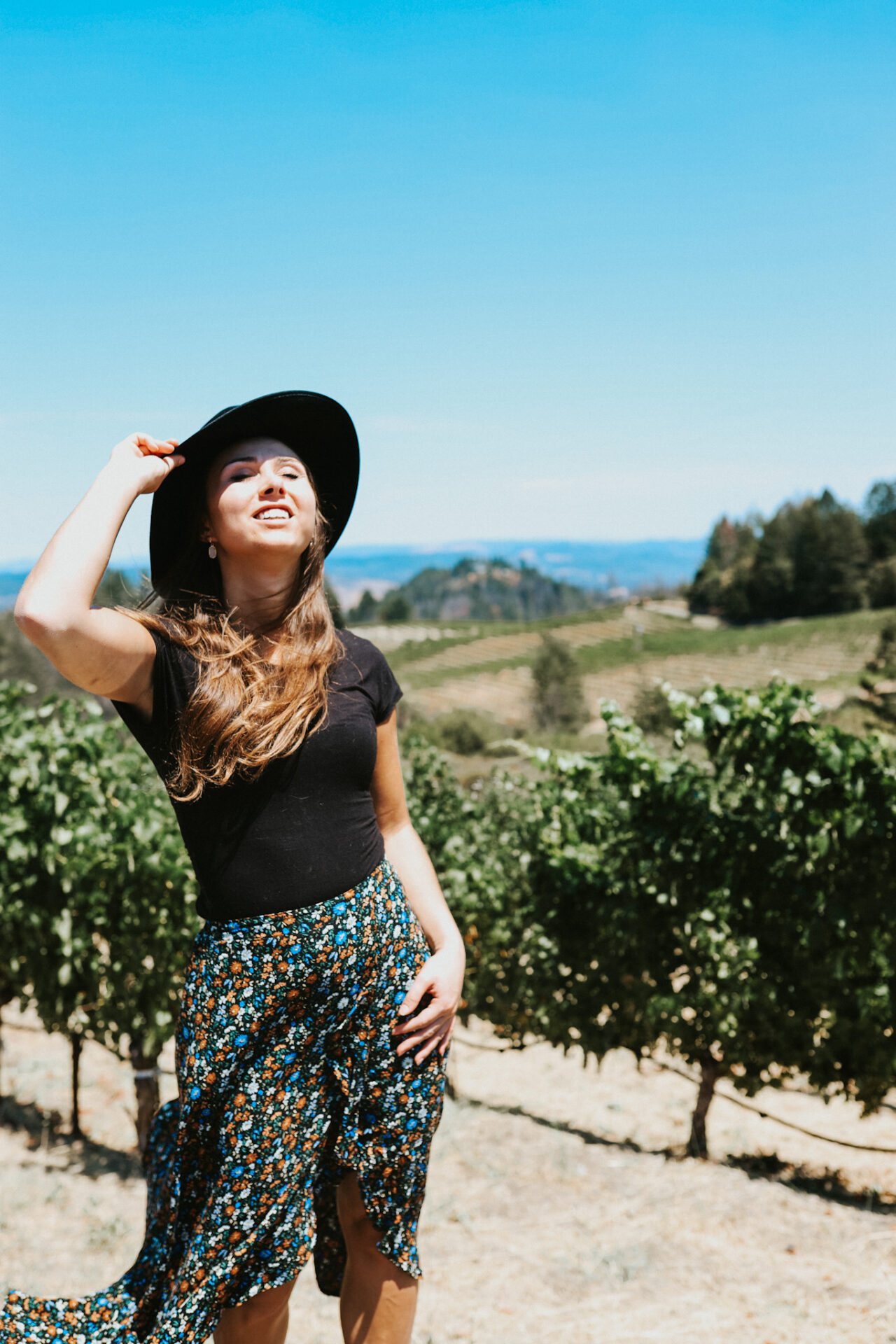 Located high off the valley floor among the Mayacamas Mountains, the Spring Mountain District of Napa Valley is home to some incredible wineries producing complex and age-worthy Cabernet Sauvignon. Venturing here for wine tasting isn't for the faint of heart, but rather for true Napa collectors and those seeking unique, one-of-a-kind experiences in Napa Valley.
Two dozen wineries and over a thousand acres of vineyards dot the hillsides of Spring Mountain, creating an idyllic, quiet, and rural respite from the bustling wine tourism of the highway and St. Helena wineries down below.
Most Spring Mountain Wineries are family-owned and operated. They're small operations, granting opportunities to meet personally with the owner, family, or winemaker and hear the story of the land and winery first-hand. Add that on top of the spectacular views, and you're in for a true Napa Valley wine-tasting treat!
Here are a few of my favorite Spring Mountain wineries to visit on your next Napa Trip. Just be sure to make an appointment!
Best Spring Mountain Wineries
Vineyard 7&8
The Chardonnay at Vineyard 7&8 might be my current favorite. Not to mention their award-winning Cabernet Sauvignon, as well! Grown in their estate vineyards, their Chardonnays and Cabernet are beautiful, balanced examples of everything mountain wines can be.
The tasting room feels like a charming, luxurious family home and offers stunning views of the vineyards below. It literally took my breath away the first time I walked through those doors!
Fantesca
Fantesca is a special place in wine country. Sit at a table overlooking rolling vineyards and enjoy delicious sips of wine. The most charming detail? The corks have "fortunes" written on them – something inspired by their daughter back when she was a child (now she's an adult and full-fledged winemaker in her own right, crafting Fearless wines). This delightful touch is typical of the care involved at this winery in everything they do.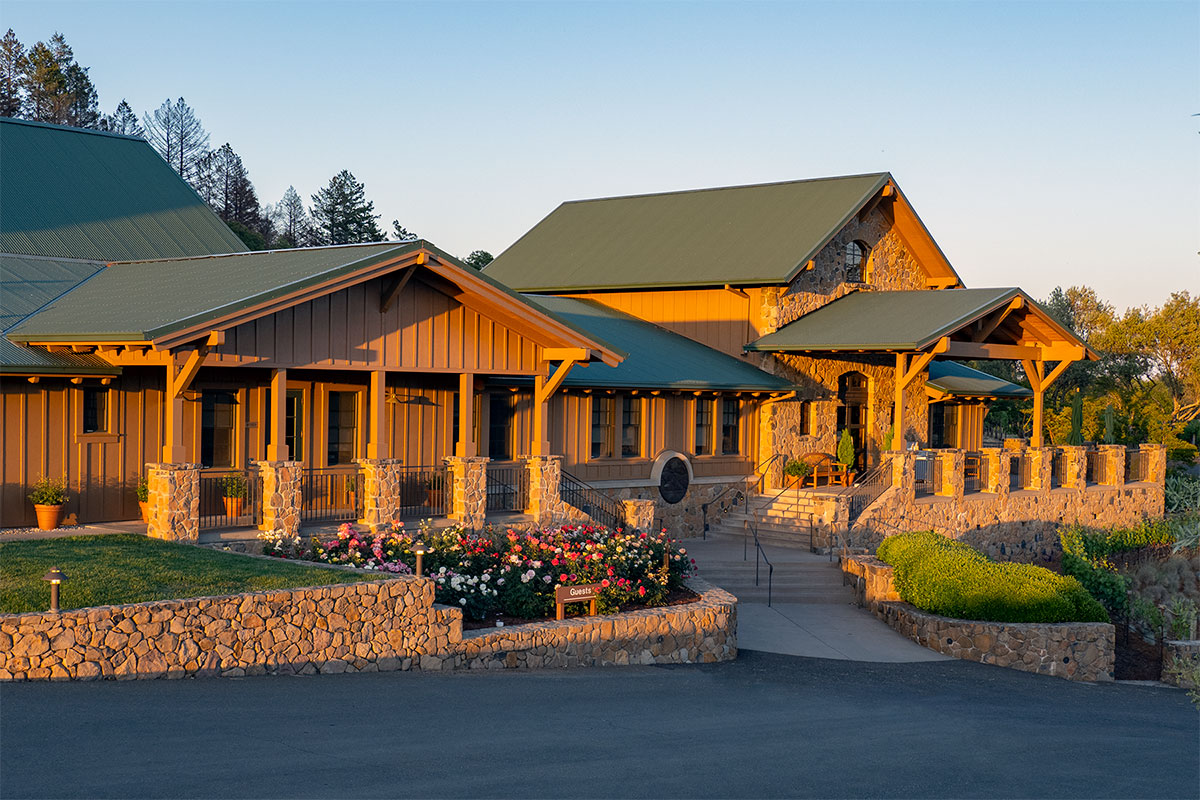 Pride Mountain Vineyards
A charming and unpretentious wooden-beamed winery that blends seamlessly into its mountainous surroundings and California heritage. The most unique fact? The crush pad is bisected by a brick inlay that defines the Napa/Sonoma County line – so you can visit both wine countries at once!
Cave tours are available as well, to take you underground in the sprawling Spring Mountains.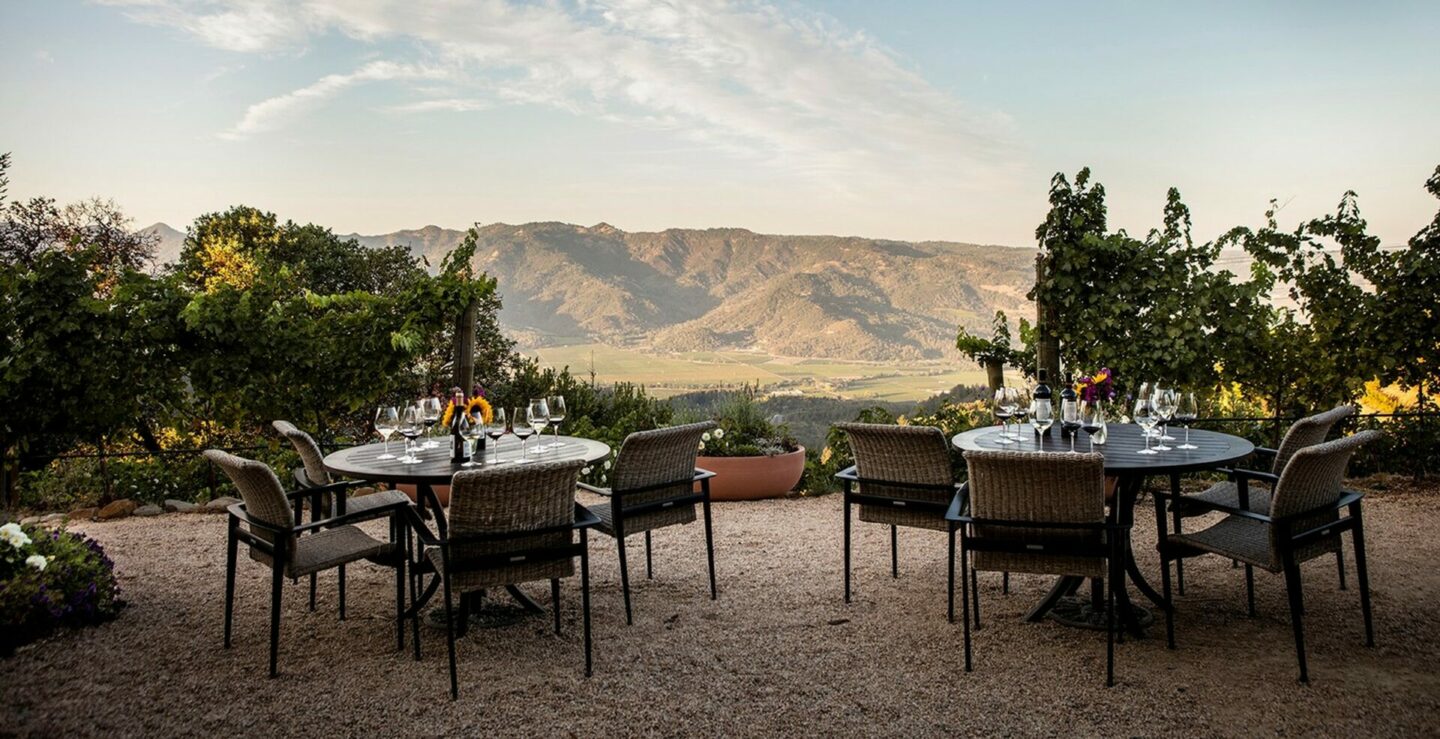 Barnett Vineyards
Delicious and elegant wines with stunning views of Napa Valley down below. If you're really looking for a mountain view, Instagram-worthy shot, this is the place to go. Visitors rave about the views non-stop after heading here!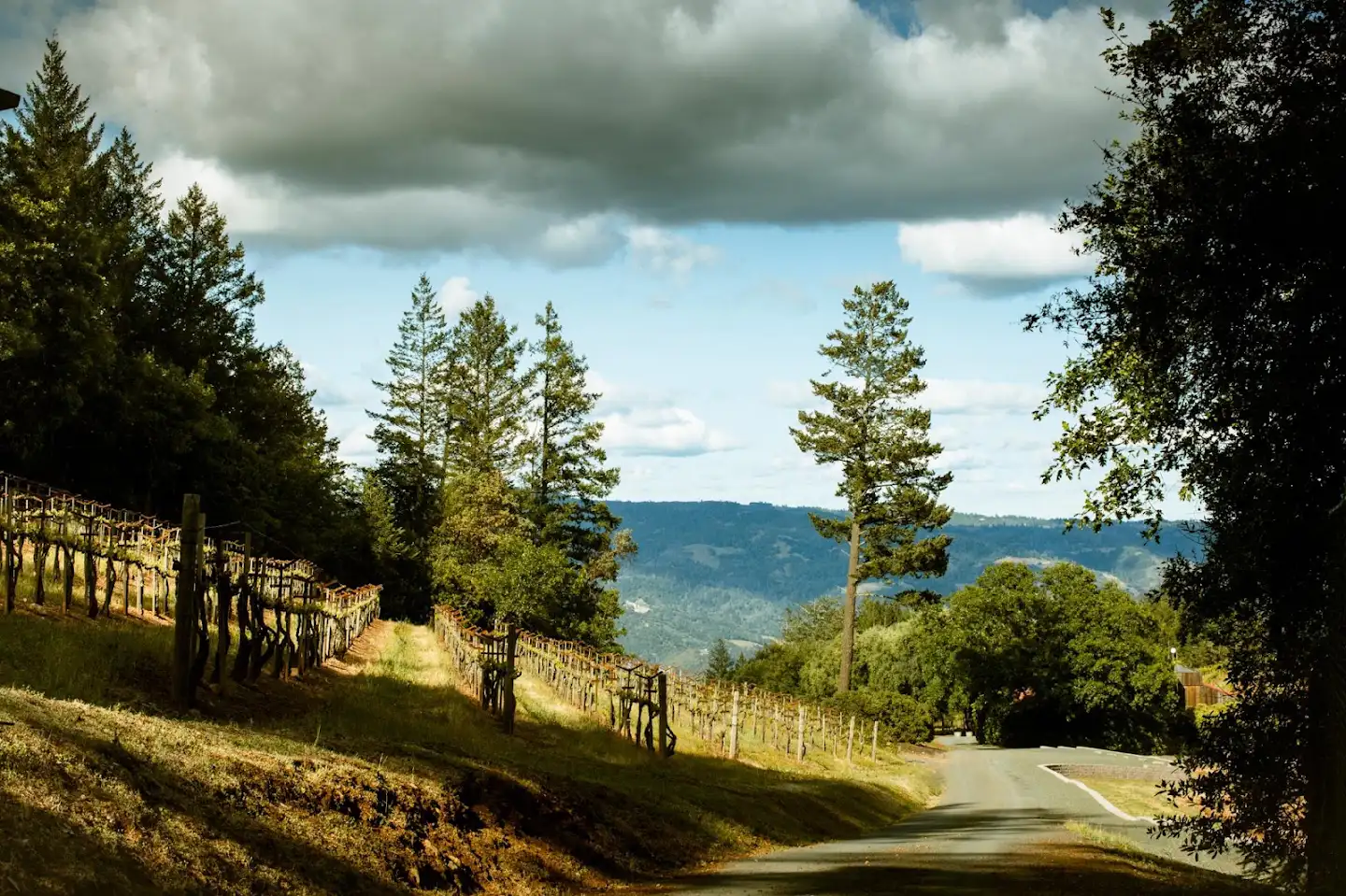 Smith-Madrone Vineyards
One of Napa Valley's original artisanal wineries, founded in 1971 by Stuart Smith. Today Smith Madrone Vineyards crafts award-winning, dry-farmed, steep mountainside wines. A must-visit if you're looking for wineries off the beaten path in Napa.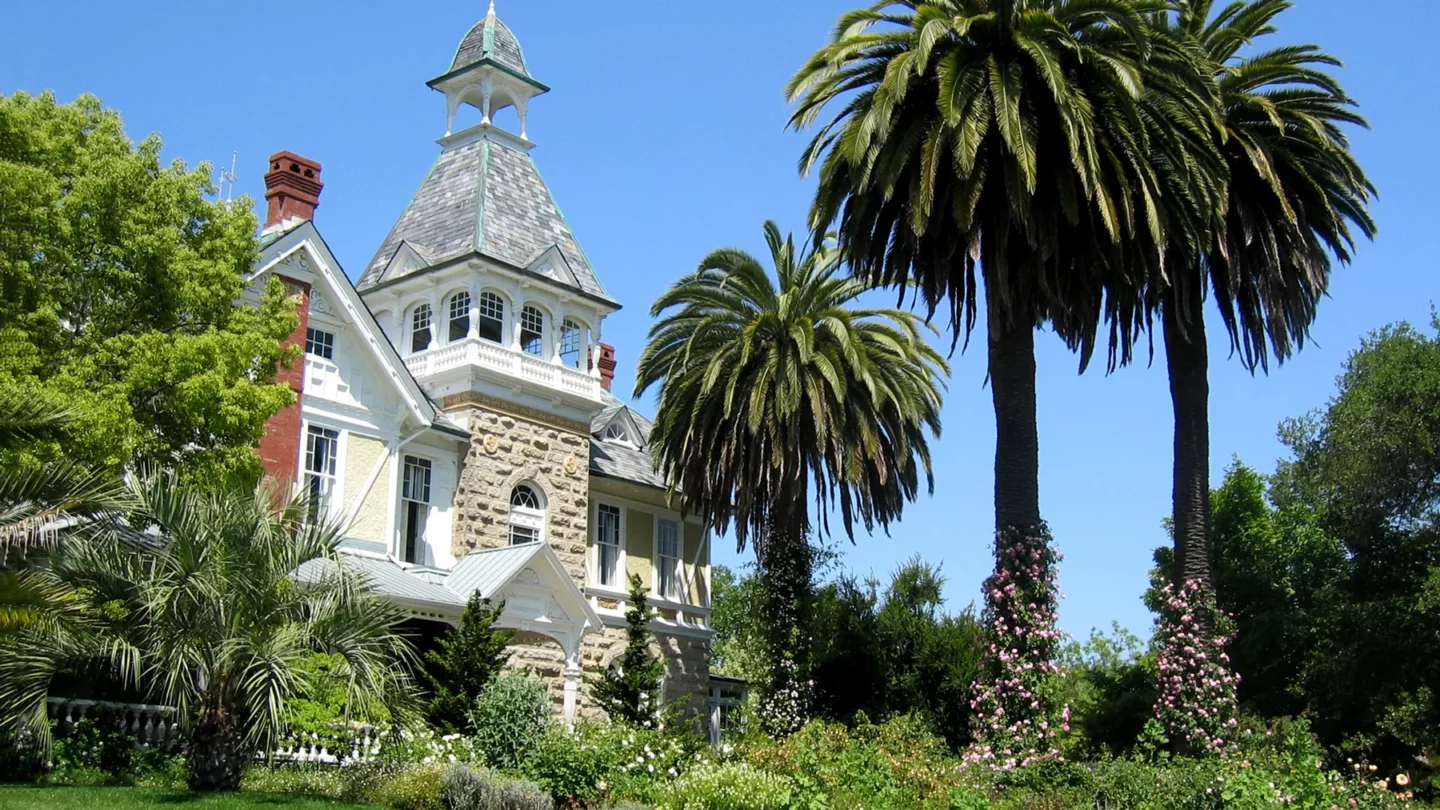 Spring Mountain Vineyard
Wine tastings at Spring Mountain Vineyard are truly one-of-a-kind with historic significance. The vineyards were originally planted in the 19th century and the property has a legacy of beautiful and historic architecture, including a redwood and stone winery, a stunning stone chateau, a charming antique barn, wine caves, and a spectacular Victorian mansion. Be sure to book a tour here for the full experience.
Spring Mountain Winery Map
There are 34 wineries and vineyards within the Spring Mountain District. Not all, however, offer tastings.
In the below map are marked all Spring Mountain wineries that have tasting rooms. Please be sure to make appointments — they are required at all wineries on Spring Mountain!
Spring Mountain Wineries FAQs
Where is Spring Mountain AVA?
Spring Mountain AVA is a nested AVA within Napa Valley. It's located on the west side of the valley in the Mayacamas Mountains, just west of downtown St. Helena, CA.
How many wineries are in the Spring Mountain AVA?
There are 34 wineries and vineyards in Spring Mountain.
Do Spring Mountain Wineries require appointments?
YES! All wineries that offer tastings within Napa's Spring Mountain District require appointments for tastings. Please call and reserve ahead of time.