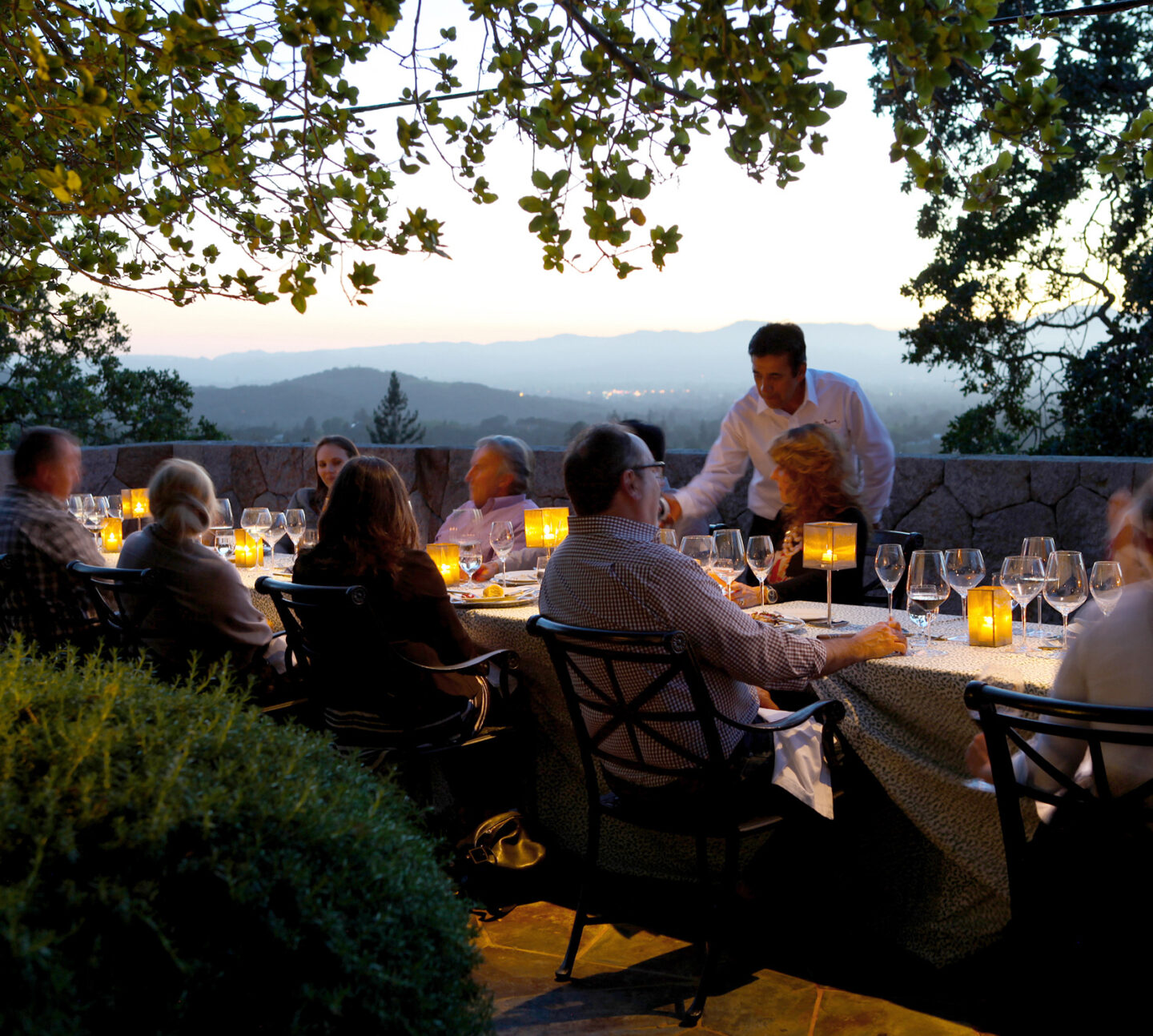 If you're planning a trip to Napa Valley for the first time, it can be a little overwhelming! There's no shortage of incredible vineyards and tasting experiences in Wine Country. If it's your first time here, I highly recommend starting in the Coombsville Ava. In this blog post, I've included some of my absolute favorite Coombsville Wineries!
One of the biggest perks of the Coombsville Ava – apart from the incredible wines – is its proximity to the rest of Wine Country! It's only 10 minutes from the Town of Napa and 20 minutes from incredible, Michelin Star restaurants in Yountville. If you're hoping to experience a day of relaxation, you're only a 40 minute drive from the hot springs in Calistoga. Another bonus, it's only an hour from San Francisco via the Bay Bridge.
Come see for yourself why Coombsville is known as the gateway to Napa Valley!
Coombsville Wineries
The Coombsville Ava is Napa Valley's youngest American Viticultural Area (AVA), but many of its vineyards have been crafting unforgettable wines for generations. The region's ancient volcanic soils, marine breezes from the San Pablo Bay, and long and cool growing season are why these are the last vines to ripen in Napa.
Coombsville Wine is known for having a slightly different fruit color than the rest of Napa, as well as a brighter acidity and minerality.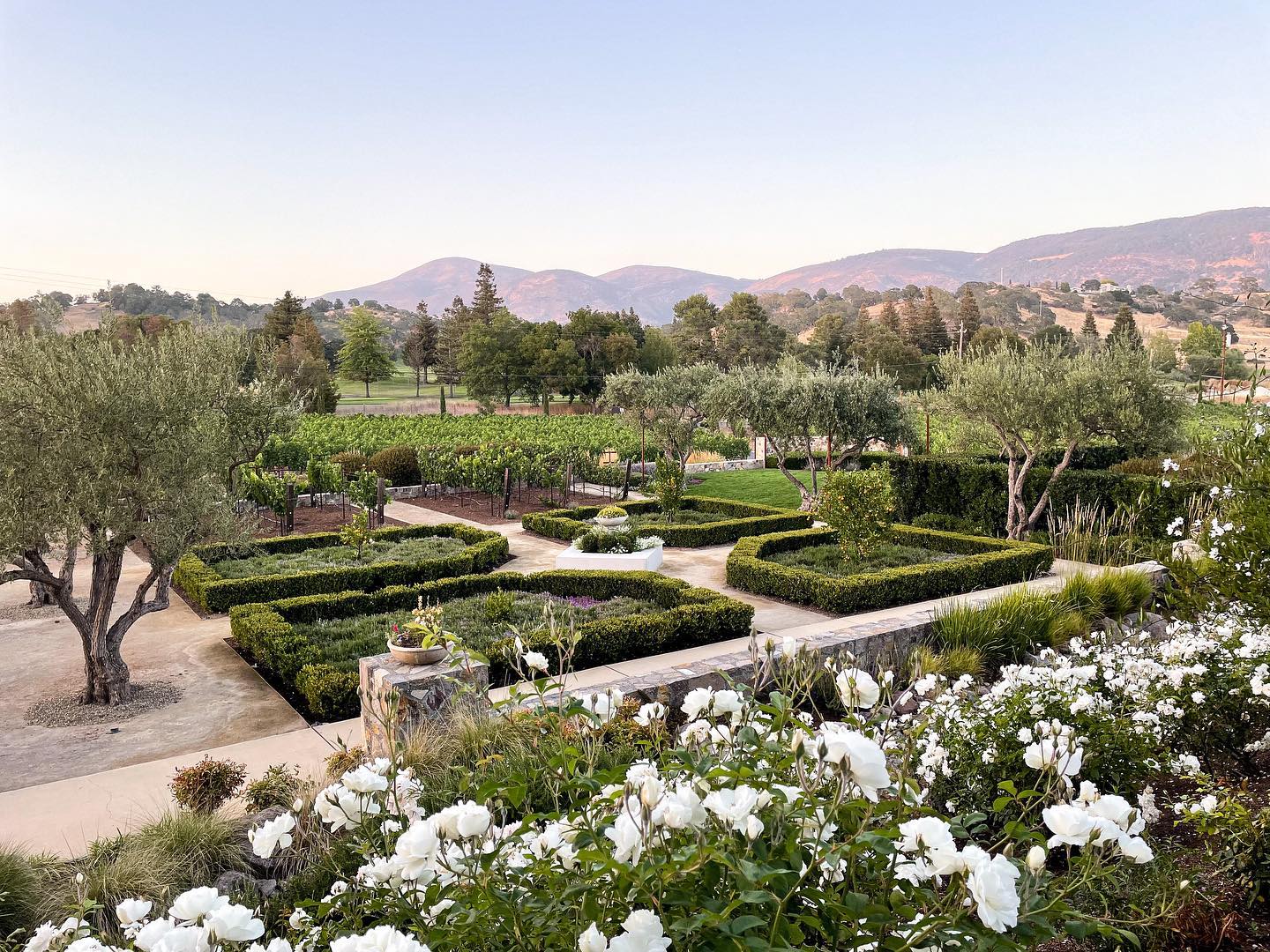 If you love variety in your wine tastings, you're sure to fall in love with Shadybrook Estate. Tucked away in the eastern hills of Coombsville, this 25-acre, hillside vineyard has more than 250 in elevation gain, diverse topography, and numerous microclimates. There's also a lot of variety when it comes to soil types and depths. You'll find Cabernet Sauvignon and Malbec, along with Merlot, Cabernet Franc, and Petit Verdot.
When it comes to tastings, Shadybrook leaves you with a few unique options! You can opt for a simple tasting experience overlooking the vineyard and hills of Coombsville, or something a little more elevated. Would you rather spend the afternoon in a wine tasting cave, or spend that time enjoying the perfect pairings of estate wines with assortments of cheeses, charcuterie, spreads, fruits, and nuts? If you're feeling a little adventurous, you could also try Shadybrook's "Ultimate Ranch Experience." Guests have the opportunity to ride through the vineyard on horseback before tasting the best the estate has to offer!
Duhig Wines
Let's be honest – the world of wine can often feel like an "old boys network" that doesn't put the accomplishments of women winemakers front and center. Finding success in an industry that's still consumed by the patriarchy is no small feat. I try to help celebrate these accomplishments whenever possible, and when the accomplishments are this delicious, you'll want to play your part in smashing the patriarchy too!
Harvest Duhig has decades of experience and a long family history of grape growing – so it shouldn't be a surprise to anyone that her debut 2016 Napa Cabernet was an instant standout.
It's a Coombsville favorite, but I also recommend making a trip to Caymus Vineyards in Rutherford where Harvest holds the title of Grower Relations and Mountain Cabernet Winemaker.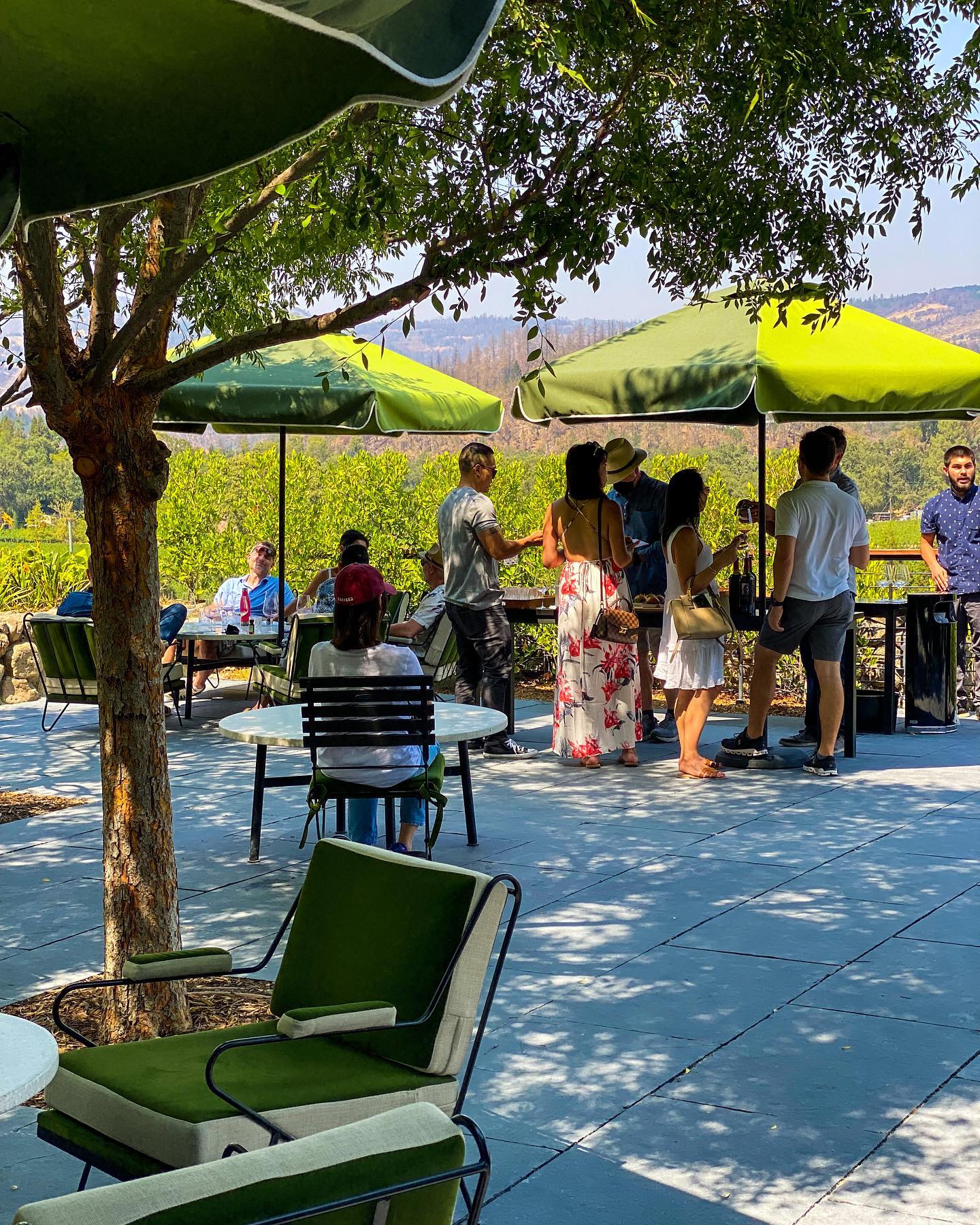 You won't soon forget a tasting at Faust Haus. This gorgeous, 19th Century Victorian Home is surrounded by rolling, sun kissed hills. If you're visiting during the warmer months, I highly recommend sitting outside on their patio to take in the views while you sip on their Cabernet Sauvignon. If you're visiting Wine Country during the off season, this vineyard still offers its guests an incredible ambiance. You'll get a sneak peak into the winery for a curated tasting and be able to enjoy some artisanal cheeses and snacks.
Pro tip? Bring an extra layer with you if you're visiting during the late autumn or winter months. The winery building can get a little chilly during the off season, but don't let that deter you away from this awesome experience.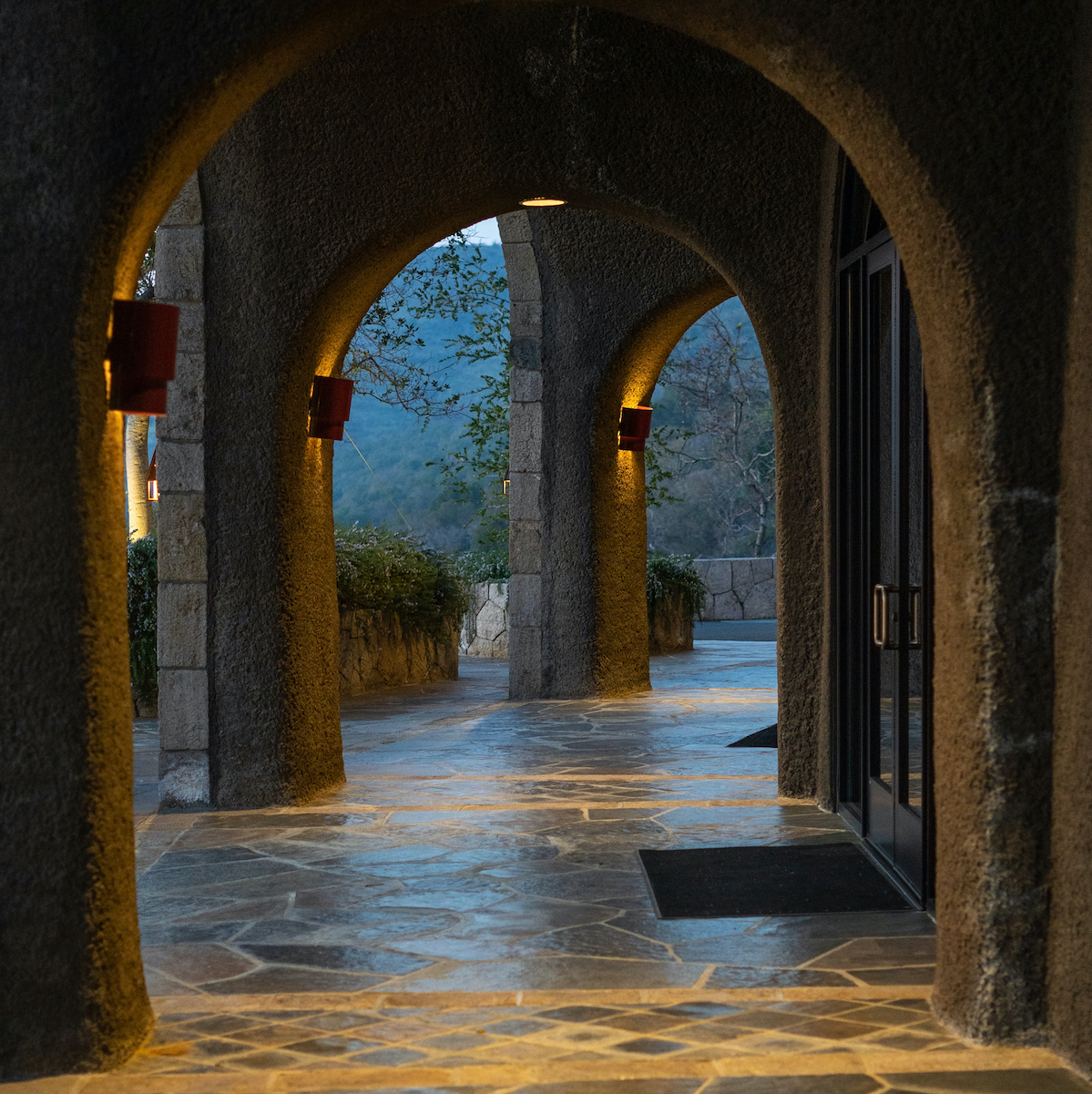 If you've made the trip to Napa Valley before, chances are you might have already visited a wine cave – but no one does a wine cave quite like Palmaz Vineyards. It's not so much of a cave as it is an underground world. The winery is built into an 18-story cavern, and it's a true engineering marvel!
If you're someone who likes to go behind the scenes and see just how much work goes into producing incredible California wines, I highly recommend taking a tour of this gravity-flow winery. The family-run vineyard is one of only a few vineyards that still host their own full-time crew, and meticulous effort goes into crafting fine wines all year long.
Fair warning, it's a bit more expensive than some of the other wineries in this blog post. If you're going to splurge, though, this is the place to do it! Tastings are by appointment only, but you'll get a private tour of the caves and a sit down experience. Plus, each wine is paired with a light hors d'oeuvre.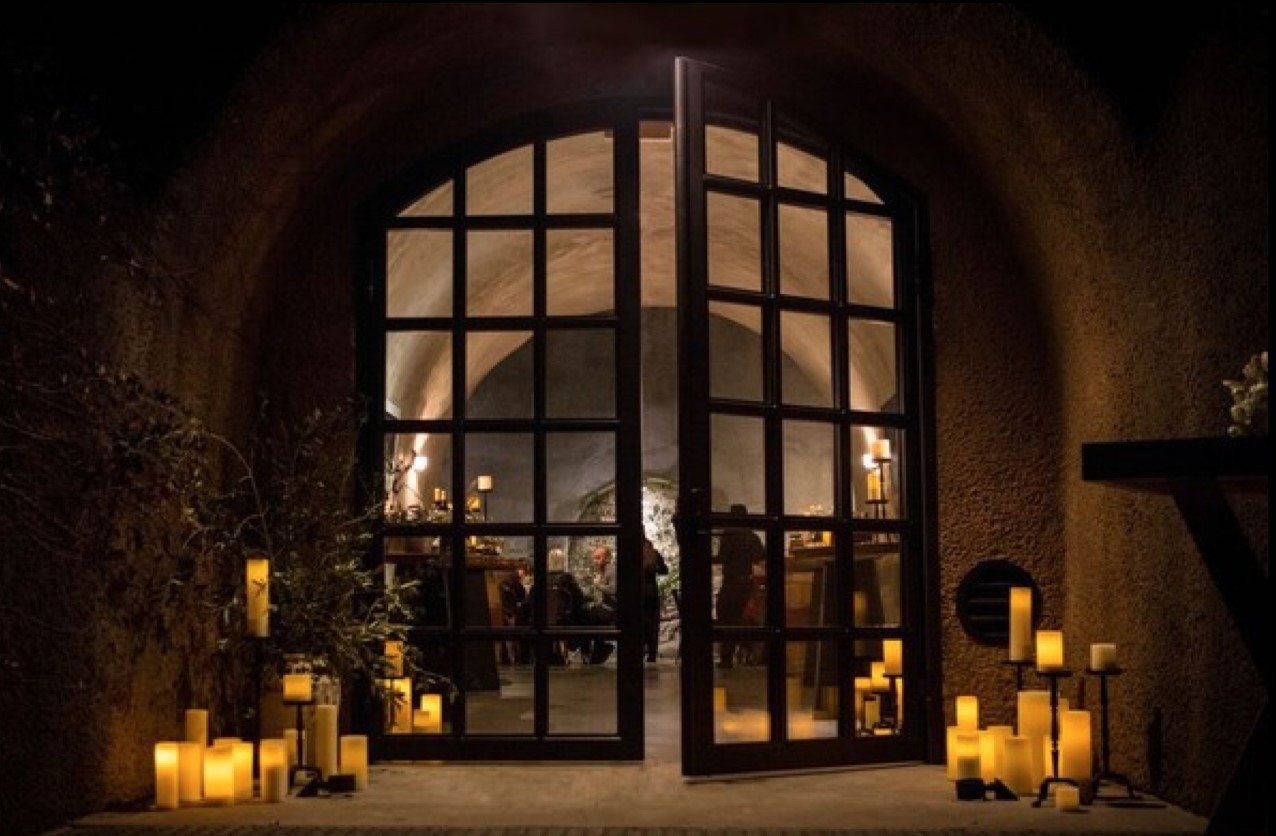 There's plenty of unique experiences to be had in Napa Valley, but you're guaranteed to have a world class tasting when you come to Caldwell Vineyard. Over the past four decades, John Caldwell has built arguably one of the most unique wine estates in the world, boasting 28 different clone-specific grape varieties!
While many of the Coombsville Wineries are known for their Cabernet Sauvignon, Caldwell offers up everything from Pinot Noir and Sauvignon Blanc, to Chardonnay and Petit Verdot. If you're a fan of red varietals, I highly recommend coming at the start of the harvesting season, since many of their most popular wines sell out quickly!
Frequently Asked Questions
Should I visit Coombsville?
There's many different regions in Napa Valley, but I highly recommend paying a visit to Coomsville. There are some incredible wineries here, like the ones featured in this blog post, but location is everything when you're deciding where to stay in Wine Country. You'll be right near all the action of downtown Napa, and only an hour away from San Francisco!
Where did the Coombsville Ava get its name?
The Coombsville Ava is named after Nathan Coombs – a pioneer who settled along the Napa River and eventually went on to found the Town of Napa.
Other Blog Posts You'll Love
Where To Stay In Napa Without Breaking The Bank
Howell Mountain Wineries: A Taste of Napa Adventure