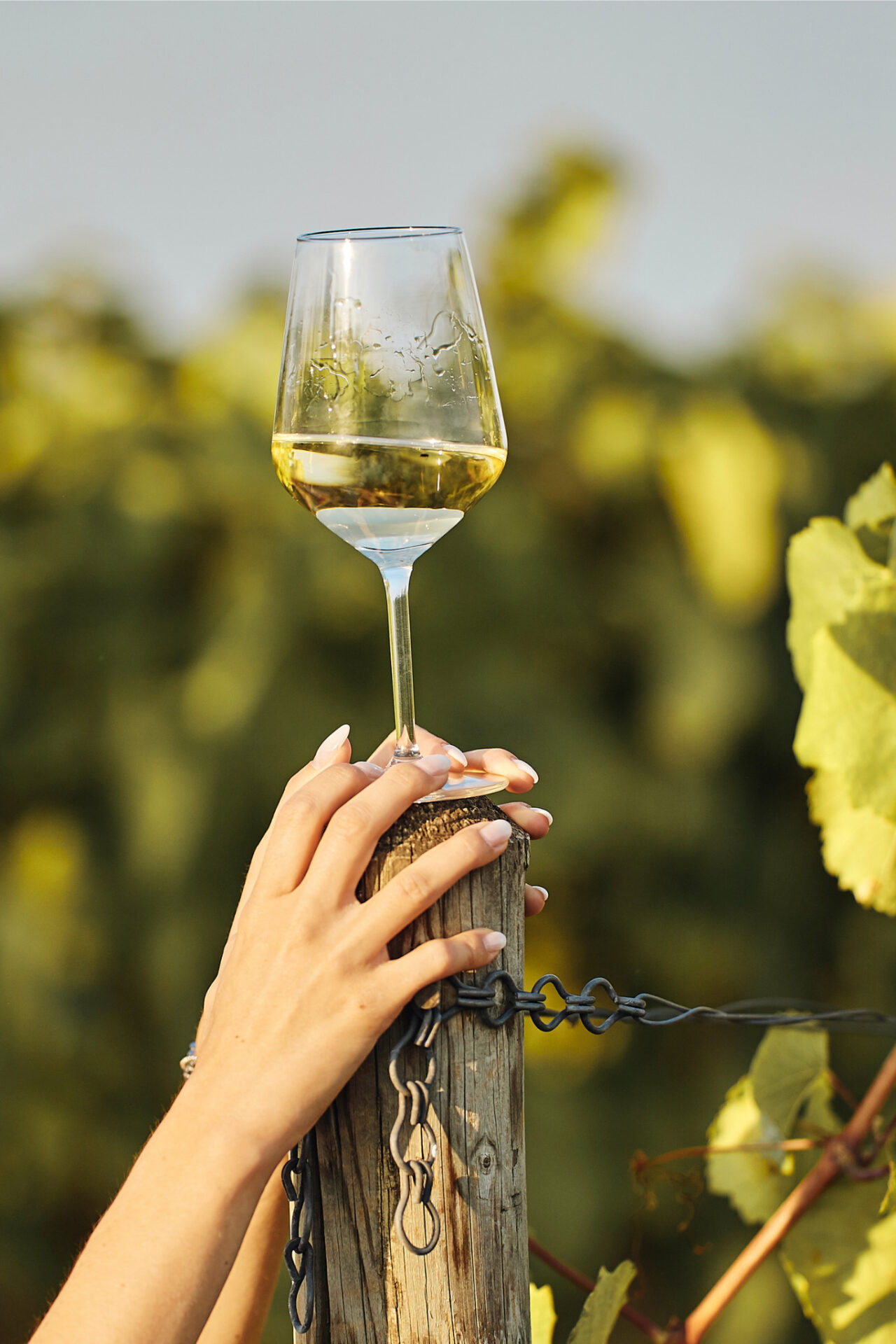 Curious about what Traminette wine tastes like? Join me as we explore this offbeat wine variety!
There are over 10,000 different wine varieties today. To know them all is impossible – to taste them all, a pipe dream. But hey, a girl can try!
In this new series, I'll be exploring unique, offbeat, uncommon wine varieties and sharing my learnings. I hope to inspire you to try something new and learn something along the way. After all, wine and life are both adventures meant to be shared.
Today's grape is Traminette (pronounced tra-men-et), an American hybrid white grape variety. Originally bred at the University of Illinois in 1965, Traminette is an American-born hybrid, the baby of Gewürztraminer and the French-American varietal, Joannes Seyve 23.416.
Like its parents, Traminette wine is spicy and floral, and can be made in both a dry and off-dry style. Traminette was bred specifically for its ability to withstand cool temperatures. It's typically grown in the Northeastern United States, such as Virginia, New York, and Indiana. It's well-suited to continental climates and prized for its disease resistance.
Curious to learn more? Keep reading!
What does Traminette Wine Taste Like?
Traminette is sometimes referred to as a cold-hardy version of its famous parent, Gewürztraminer. However, Traminette wines have less perfumed intensity. They still exude spicy and floral aromas, including notes of orange blossom, lychee, apricot, and honey. Traminette wine can be made in both dry and off-dry styles, both with similar palates.
On occasion, a winemaker will craft ice wine from these hybrid grapes. Traminette is a versatile white wine grape with a range of abilities. When made into this iconic dessert wine, Traminette will showcase good viscosity and intense concentration. Traminette ice wine will display potent flavors of citrus, honey, stone fruit (such as peach and dried apricot), and tropical fruit
Similar to: Gewürztraminer
Taste Profile:
Dry/Sweet: Dry, Off-Dry, or Sweet (when in doubt, ask the winemaker!)

Body: Full

Acidity: Low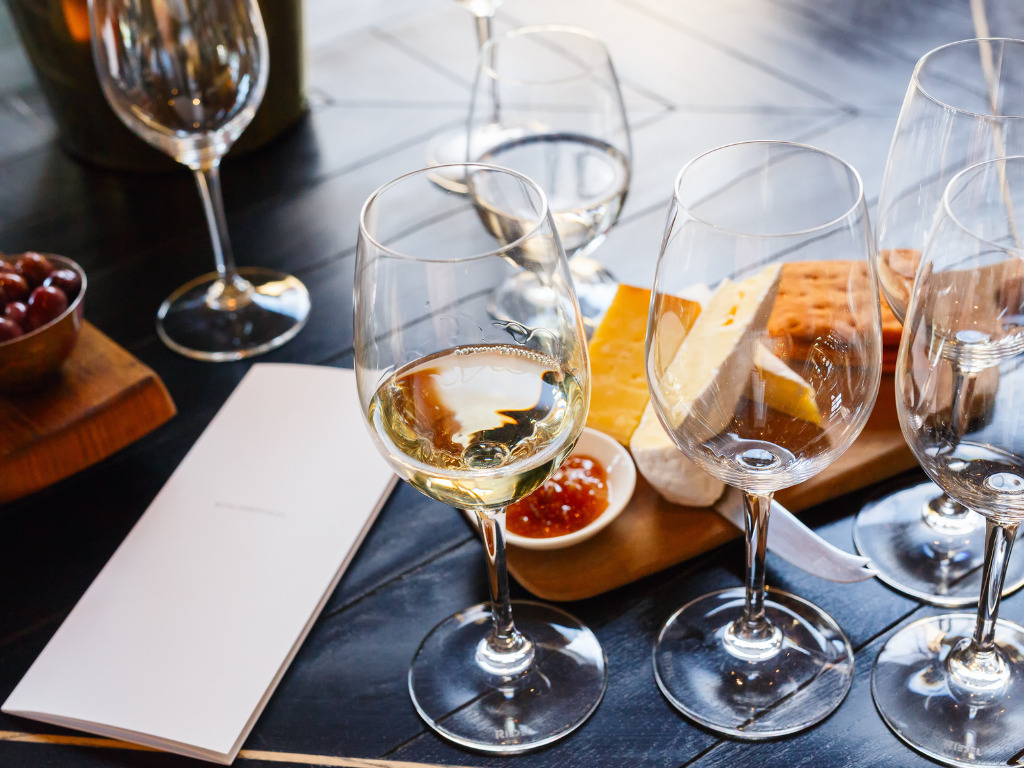 Traminette Wine Food Pairings
The brightness of Traminette wine is great paired with seafood, Thai dishes, and rich poultry dishes with aromatic herbs and spices. It's also a great choice for spicy (but not too hot) dishes from China, India, Indonesia, and Vietnam.
The sweet version of Traminette will pair well with egg and cheese dishes.
Food Examples:
Tandoori Chicken

Chicken Tacos

Asian Stir Fry

Sweet & Sour Chicken

Honey-glazed Salmon
Where does Traminette Wine Grow?
Traminette wine was originally created as part of a breeding program by the University of Illinois. It was designed to be a table grape, however, it soon revealed its potential in winemaking thanks to its complex flavor, productivity, and ability to withstand the cold.
Traminette Grapes typically grow in the northeastern part of the United States. It's even become the signature grape of Indiana!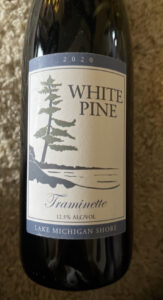 White Pine Traminette
This wine was gifted to me by an Instagram friend and I couldn't wait to give it a try! It's from Michigan winery, where I grew up, making it even more special.
On the palate, this White Pine Traminette shows off with intense aromas of apricot, orange zest, honeysuckle, and rose. The flavors pop with a hint of sweetness that leads to a satisfyingly long finish. Yum!
Not Available Online