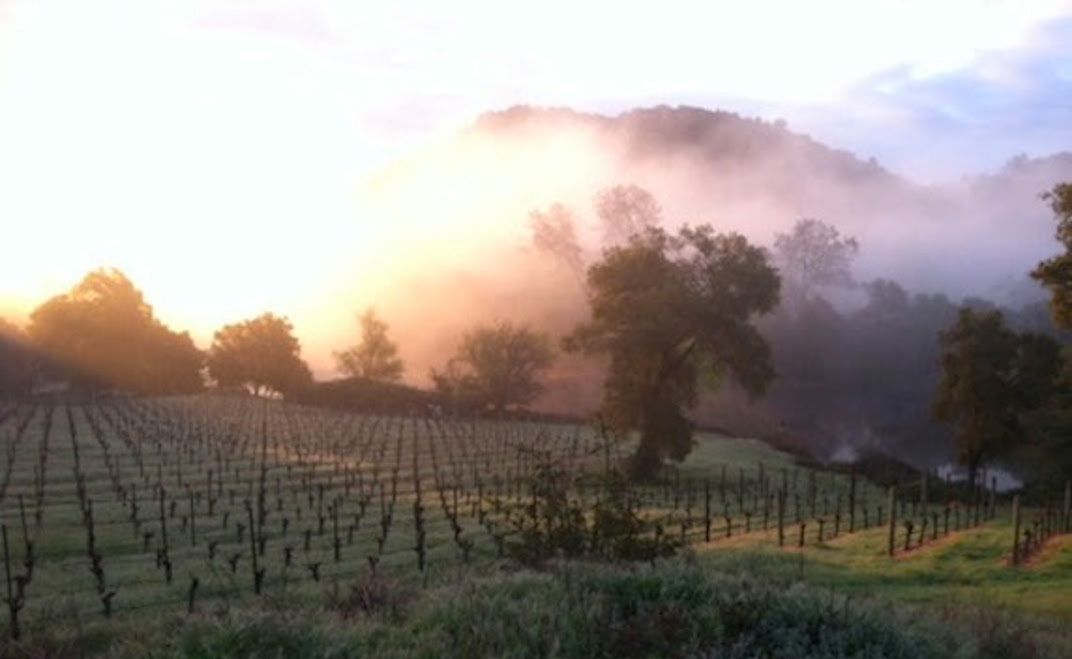 When you visit Atlas Peak wineries, you'll feel like you're on top of the world – or at least the top of Napa Valley! The famed, mountainous winegrowing region is easily the most prominent peak in Wine Country and has been producing incredible wines for more than 150 years. The region has grown many grape varieties throughout its storied past, but today, Atlas Peak is best known for its Cabernet Sauvignon and Bordeaux varietals.
The soil here is rocky and volcanic in origin, and basaltic red in color. The area is known for having cool, wet winters and warm, dry summers. At 2,663 feet, the Atlas Peak AVA gets much less fog than the valley floor, a lot more sunshine, and wind from the San Pablo Bay – which keeps more acidity in the grapes.
I highly recommend pairing these distinctive and incredible wines with the breathtaking views of the Vaca Mountain Range! If you've never made the hike up to Atlas Peak wineries, check out this guide to the best vineyards in the region.
Atlas Peak Vineyards
If you're coming to Wine Country to sample a Cabernet Sauvignon, Atlas Peak Vineyard is the place to do it! The Atlas Peak region is known for its mountainous Cabernet Sauvignon, and Atlas Peak Vineyards is among the best of the best! Sangiovese is the other main varietal planted on this stunning, steep hillside vineyard, but you'll also find Pinot Noir, Syrah, Chardonnay and Zinfandel. You'll enjoy the full bodied reds and the affordable price tag!
Hill Family Estate
This close-knit family estate crafts wines from grapes grown at 12 unique vineyards across Napa Valley. They have a special focus on Atlas Peak, though. Everyone in the family helps play a role to produce these wines!
Sill Family Vineyards
This small production, family owned vineyard produces wines so good, you'll find them on the award winning wine list at The French Laundry! This Michelin, three-star restaurant is a food mecca of Napa Valley. The late Anthony Bordain even called it "the best restaurant in the world, period."
There's shortage of fantastic dining options in Napa, but The French Laundry is a personal favorite of mine!
Dos Lagos Vineyards
This 22 acre vineyard is home to two lakes and five acres of premium Cabernet Sauvignon. These grapes grow in white volcanic ash – which is pretty unique, even in Atlas Peak! This challenging environment produces a much smaller grape, but they are packed with flavor and intensity!
Lobo Wines
Of course, you'll be able to sample their Cabernet Sauvignon, but Lobo Wines also makes a lot of great Atlas Peak wines. They have Chardonnay, Rosé of Pinot Noir, a proprietary Red Blend called "HOWL," Pinot Noir, Merlot and two Cabs! You won't want to miss out on an incredible tasting experience at The Caves At Soda Canyon. The exquisite space is literally bored into the mountain and overlooks the Napa's Stag's Leap Appellation.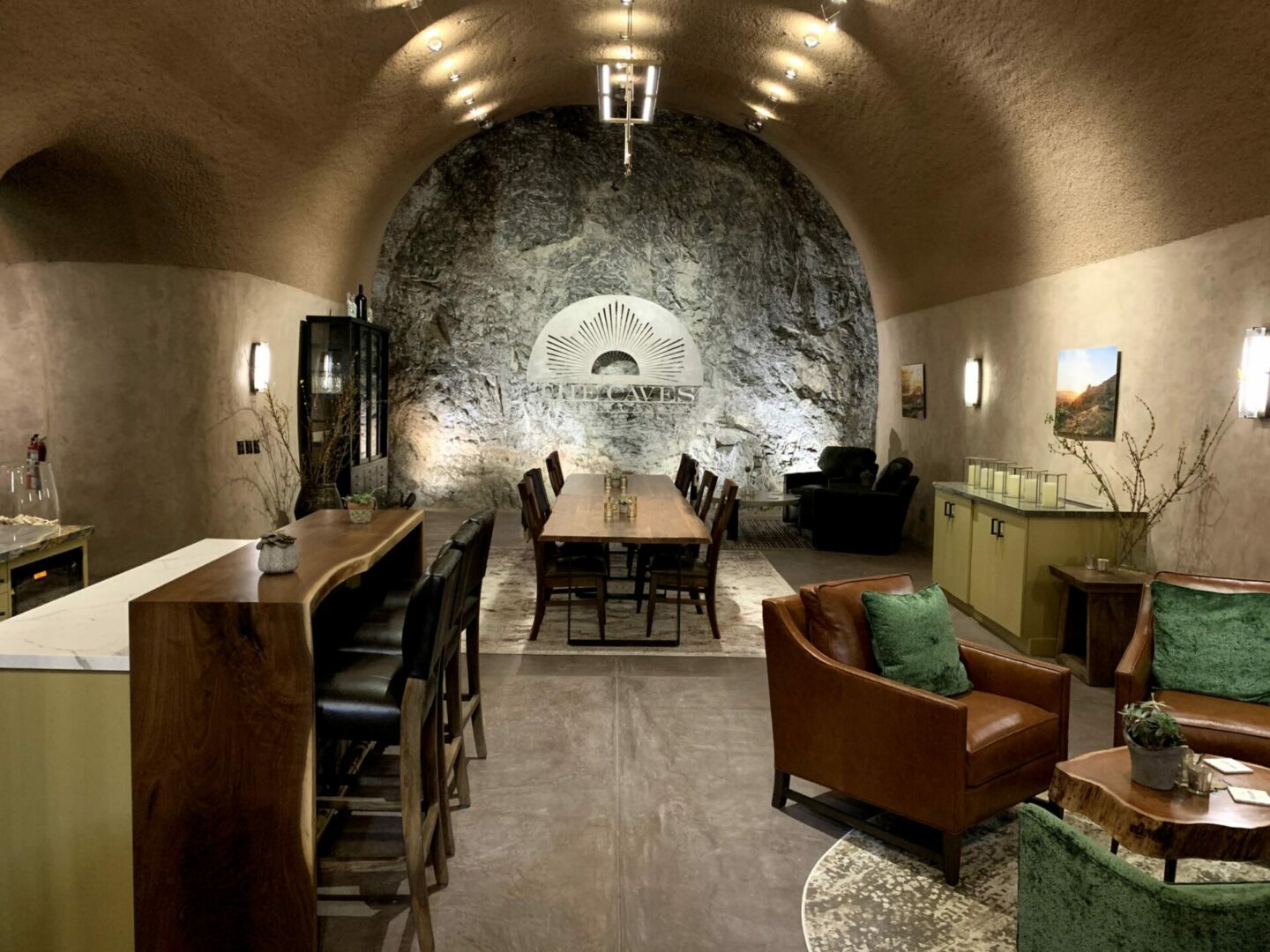 Stagecoach Vineyard
The trip to Stagecoach Vineyard is almost as unforgettable as the Atlas Peak wine! If you're coming from the valley floor, you'll be ascending over 1,800 feet during the eight mile drive up Soda Canyon. It's the largest, continuous vineyard in Napa Valley, and straddles the Atlas Peak Region and Pritchard Hill. The varied, rocky soils allow them to grow a number of different wines – from Petit Verdot to Sauvignon Blanc.
Acumen Wines
Atlas Peak grapes are full of color, texture, aromatics, and minerality, but you don't need to hike up the rugged terrain to taste these unique wines. Acumen Wines has a tasting room located in the heart of downtown Napa. It's the only place you can find selections from their PEAK collection.
You'll find lots of tasting rooms in downtown Napa, but I think one stands out among the crowd!
Hardten Family Vineyards
After years of travel, tastings, and learning what makes a fine wine great, this husband and wife duo put their passion to the test. David and Christine opened Hardten Family Vineyards in 2019 and currently offer a First Reserve Cabernet Sauvignon and a Dinner Belle.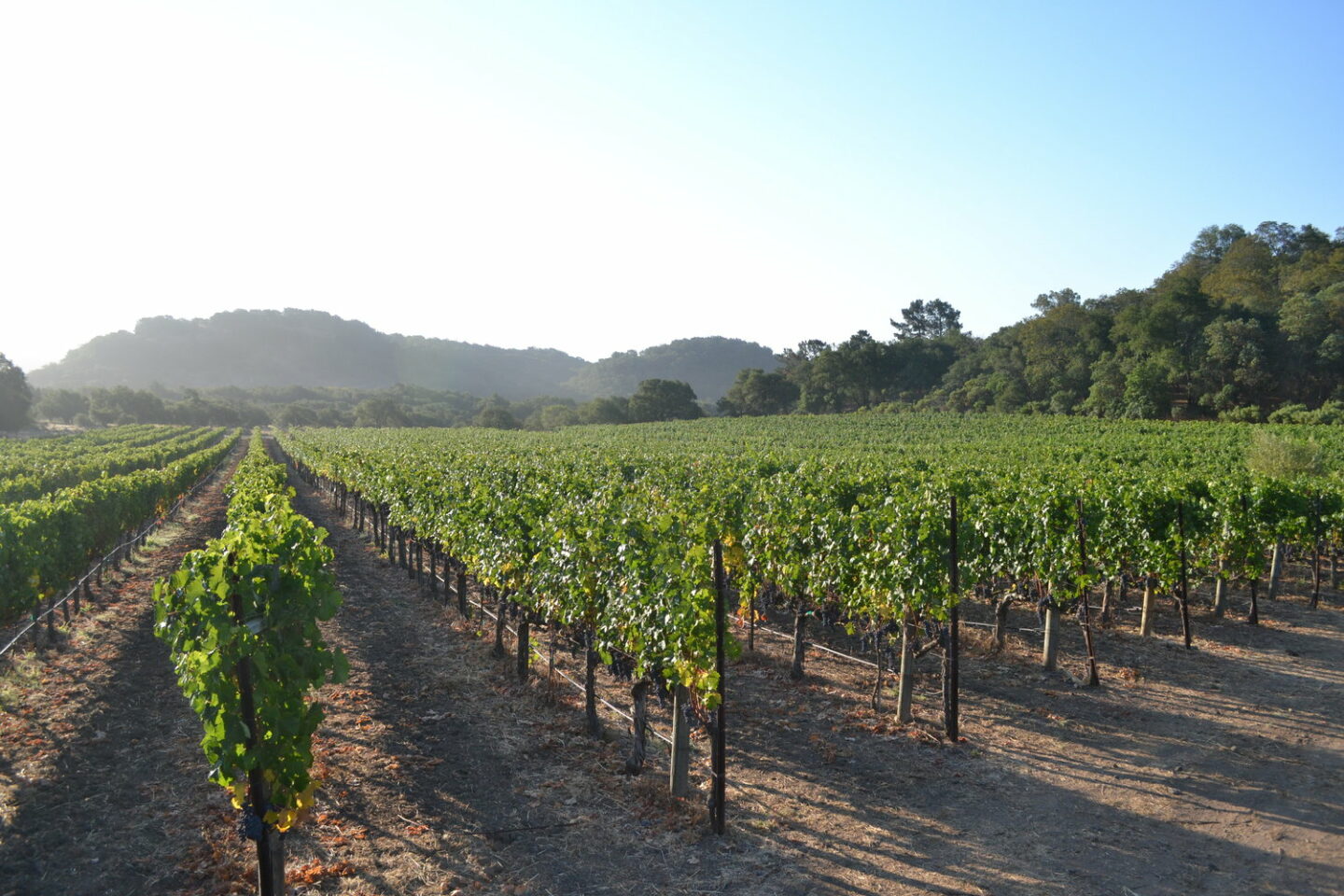 Frequently Asked Questions
Where is Atlas Peak?
The famed, winegrowing region of Napa Valley is found on the western slopes of the Vaca Mountain Range. At 2,663 feet, it's easily the most prominent point in Wine Country.
What wineries can I find on Atlas Peak?
There's a handful of wineries on Atlas Peak – including Atlas Peak Vineyards, Stagecoach Vineyard, and the Hill Family Estate, just to name a few! I recommend checking out a few of the wineries in this guide if you want to see what's so unique about this region's offerings.
Other Blog Posts You'll Love
Rogue Valley Wineries: Best Wineries in Applegate Valley, Jacksonville, & More!
Carneros Wineries: The Complete Wine Tasting Guide