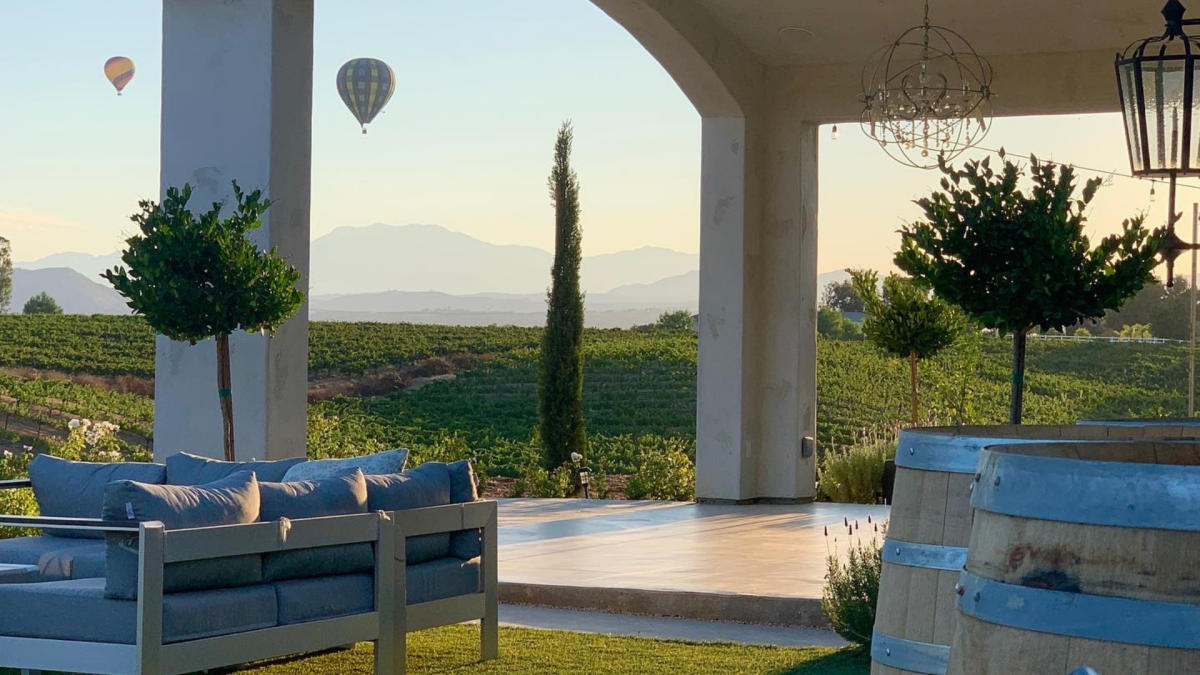 If you're looking to have a fully immersive visit during your next trip to Temecula Valley, why not stay at the vineyard? There's plenty of great hotels, inns, and vacation rentals to choose from in the area, but nothing really beats waking up to the stunning views of headlands and alleyways! It might even save you little money, since a few of the Temecula Winery Hotels more affordable than a lot of the AirBnbs in the area.
Plus, getting to walk back to your room after a glass of wine – or several – is definitely a perk! If you want to experience a truly unforgettable stay in Southern California's Wine Country, check out this guide to the best Temecula Winery Hotels!
>> Recommended: Your Guide to the Best Wineries in Temecula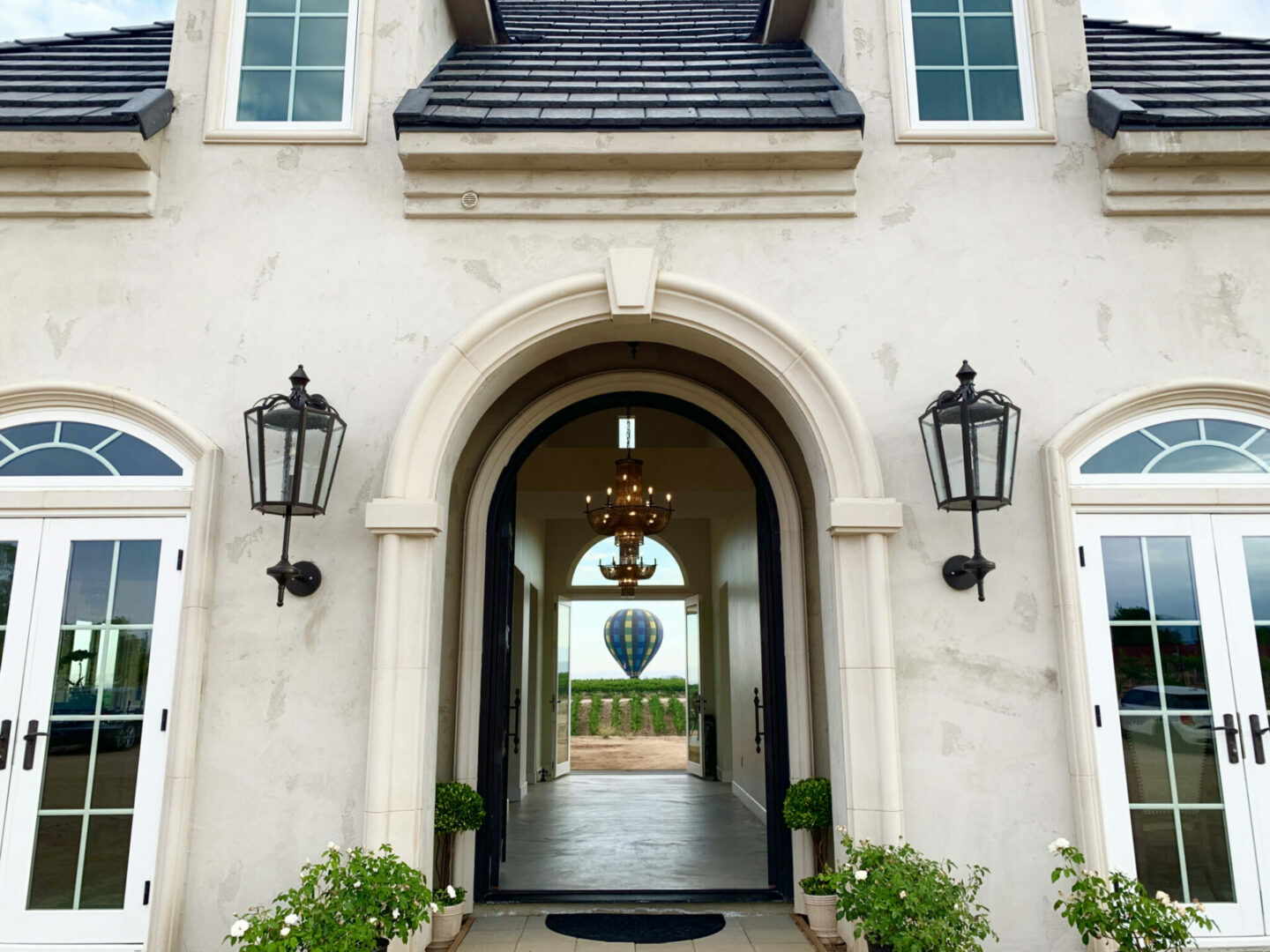 Domaine Chardonnay Vineyard Estate
The views at Domaine Chardonnay Vineyard Estate are a true work of art! You'll spot plenty of hot air balloons on the horizon, appreciate the lush, rolling hills of the region, and of course, enjoy some incredible wines. There's only three rooms at the premier, luxury bed and breakfast, so I highly recommend booking out as far in advance as possible. You won't want to miss out on this extraordinary stay!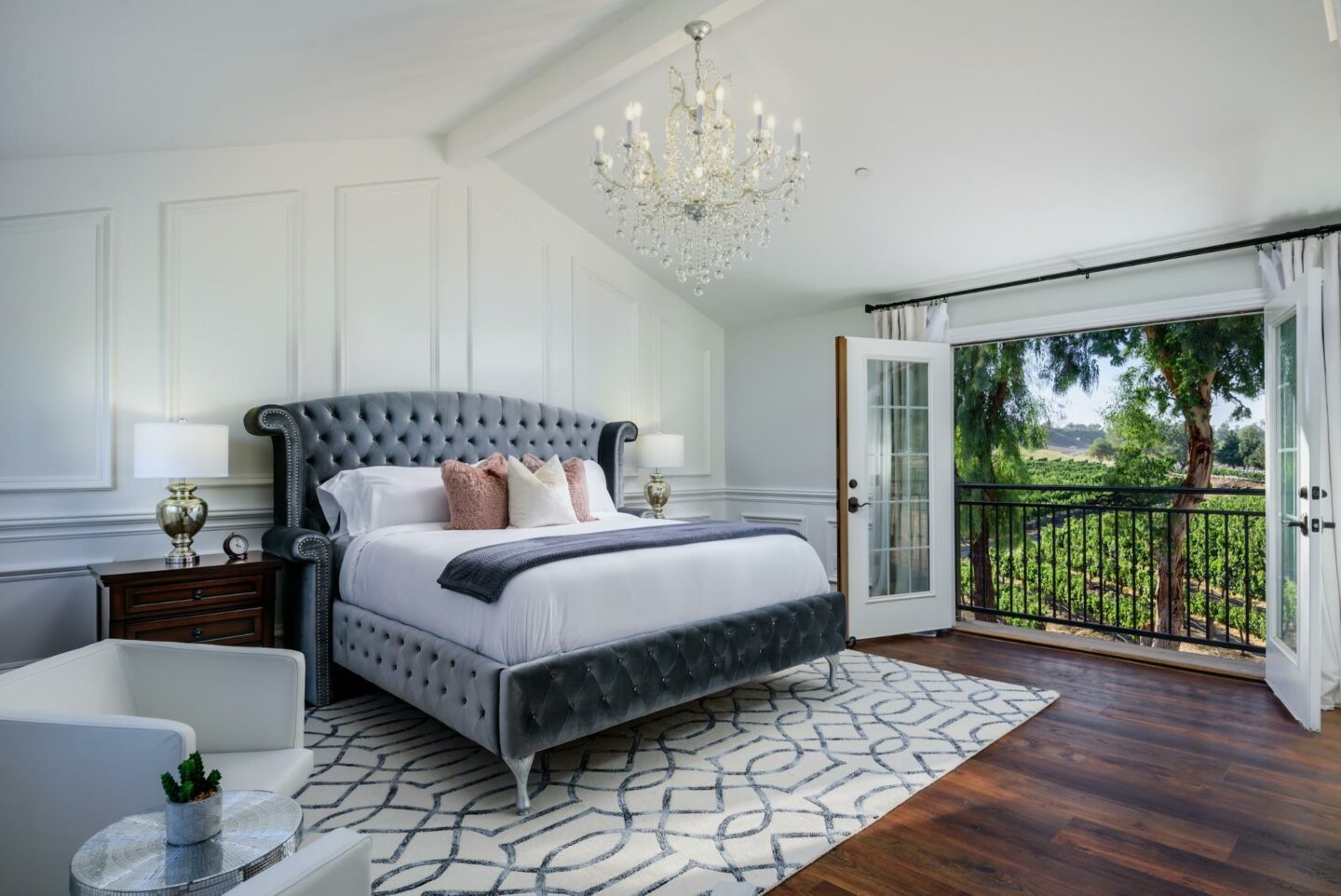 The Vine House Bed & Breakfast
One of the best parts of staying at The Vine House Bed & Breakfast is being able to have your gourmet breakfast IN BED! You'll fall in love with the French toast and omelets, but you'll be absolutely obsessed with the views outside your expansive French glass doors! The Vine House is located in the heart of Temecula Wine Country, meaning you'll be a stone's throw away from a bunch of other incredible vineyards during your stay. In fact, there's several award winning wineries within walking distance!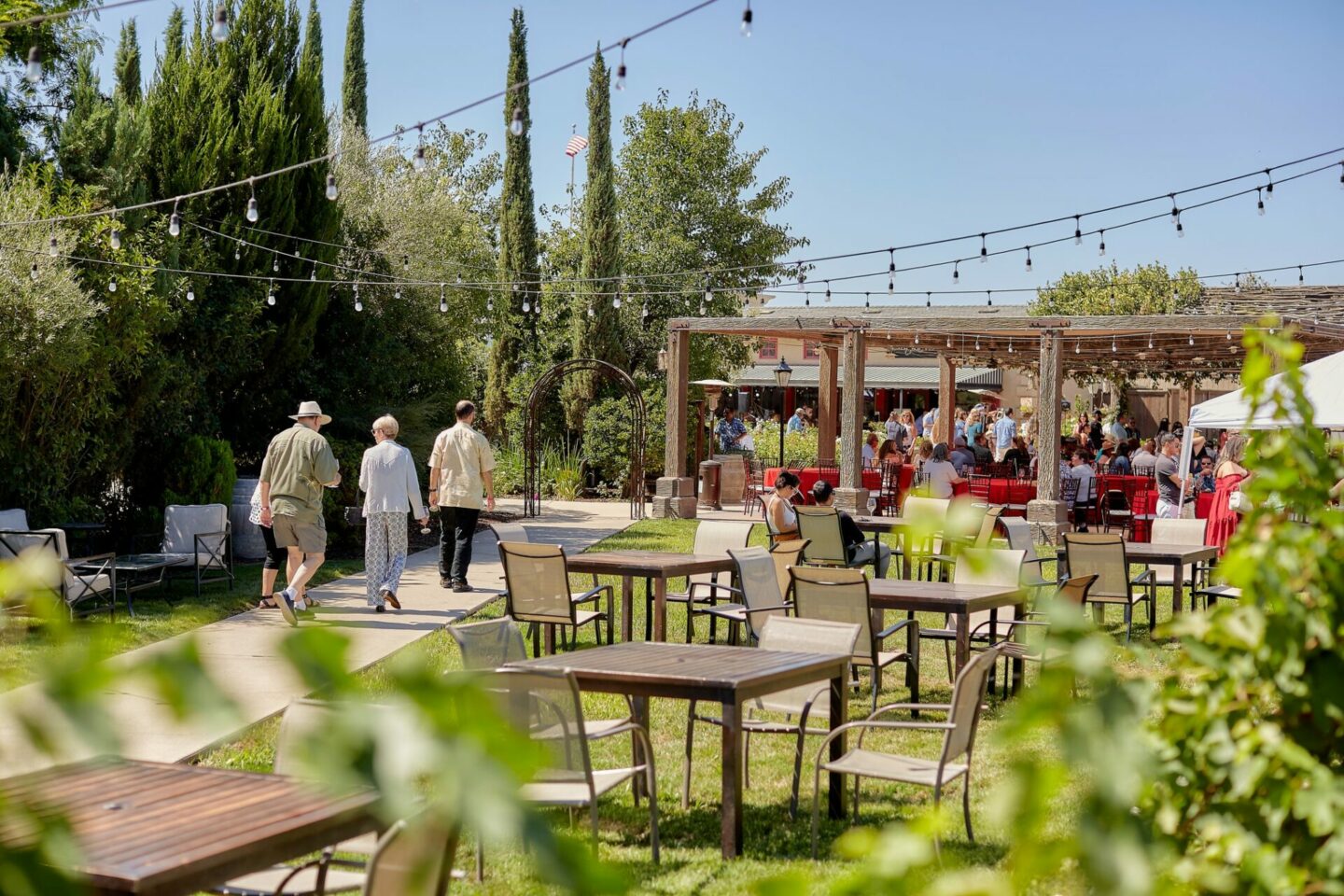 Europa Village
There's a lot to see and taste in Europa Village – and even a few places to stay! You can keep this simple at the Inn at Europa Village, or kick things up a notch with a stay at Bolero Casitas. The wine tastings and the ambiance you'll find here are "a new invitation to old-world charm." Allow yourself to be immersed in the Spanish ambiance, and have a taste of the good life.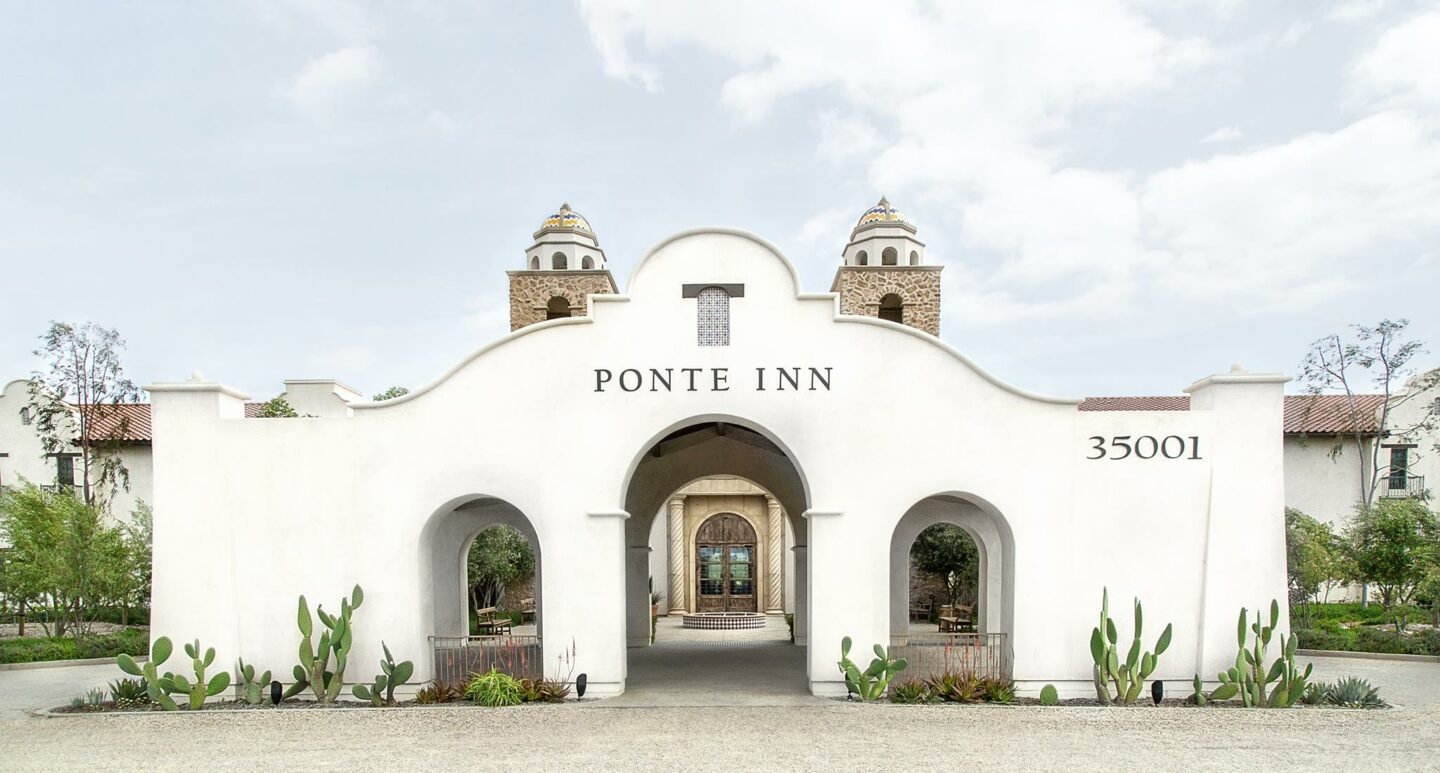 Ponte Vineyard Inn
When you stay at Ponte Vineyard Inn, you'll have access to incredible dining experiences and plenty of estate wines. In fact, there's multiple dining options available to guests – one of which is only a few steps from the pool and hot tub! Come see for yourself why Ponte Vineyard Inn continues to earn rave reviews from their guests, and why AAA calls them a Four Diamond Luxury Resort.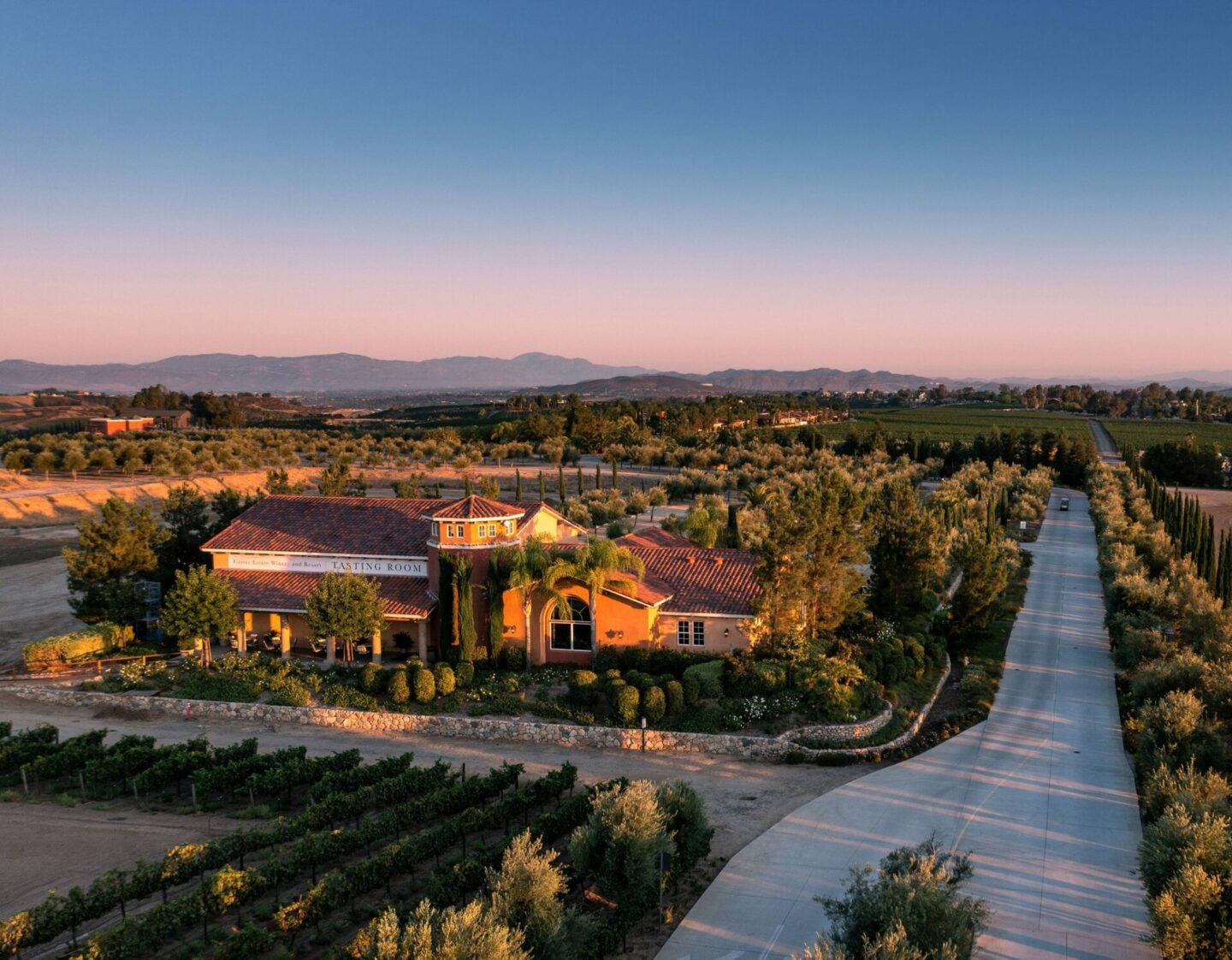 Carter Estate Winery & Resort
You'll feel like you're living in the lap of luxury when you stay in these Mediterranean inspired bungalows. At Carter Estate Winery & Resort, you'll be treated to breathtaking views and rooms that are to die for! If you're looking to experience a hot air balloon ride, or even sit back in a horse drawn carriage, this is the place to bundle everything together!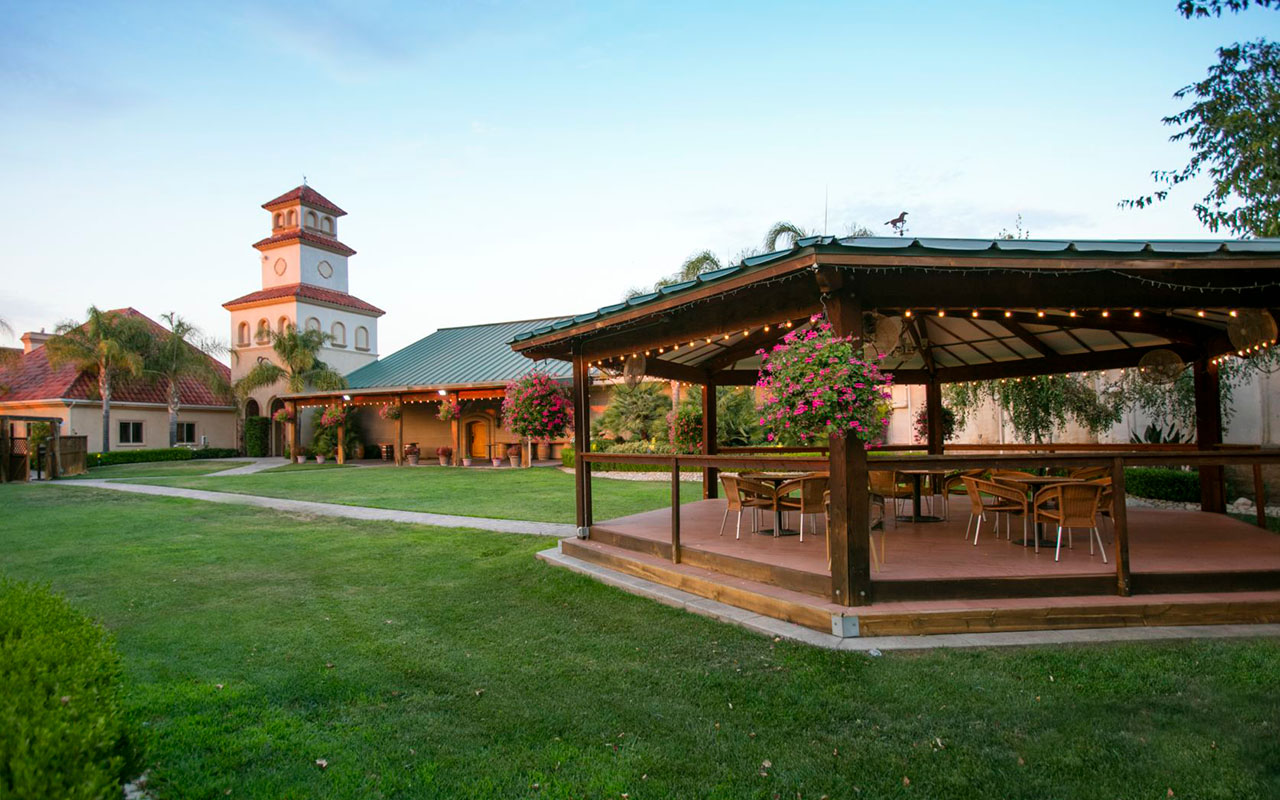 South Coast Winery Resort Spa
If you like to indulge in a little pampering why you're on vacation, South Coast Winery Resort Spa is the perfect option. You can book out special services, or opt for a full day of rest and relaxation when you purchase a day pass. The spa has a sauna, steam room, tranquility lounges, and a heated outdoor, saltwater pool. Plus, out of all the Temecula Winery Hotels you'll find in this guide, this stay offers the best special packages.
Learn more about South Coast Winery Resort Spa
Frequently Asked Questions
Is Temecula Valley worth visiting?
There's some incredible Temecula Winery Hotels that are absolutely worth your time and money. I highly recommend any of these stays that put you in the heart of Temecula Wine Country! It doesn't get nearly as much attention as Napa Valley, but this Southern California jewel has been gaining recognition and adoration from wine enthusiasts in recent years.
Can I walk to all the different wineries in Temecula Valley?
Some of the Temecula Winery Hotels on this list are a stone's throw away from other vineyards, and you can walk to a few other vineyards from your accommodations. But in order to experience all the region has to offer, I highly recommend renting a car or car service to get you from place to place.
Other Posts You'll Love
Best Wineries in Temecula: Your Complete Guide
Wine & Dine at These Amazing Temecula Winery Restaurants