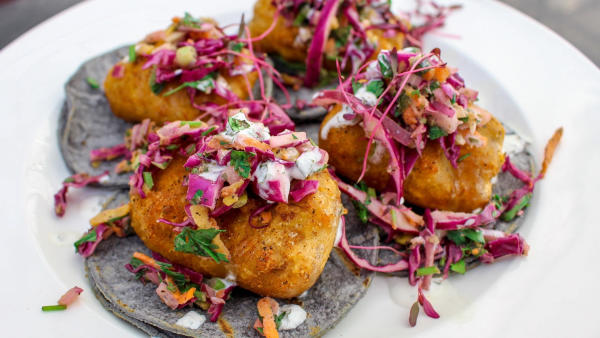 There's incredible culinary experiences to be had all over Temecula Valley, but no trip to Southern California's Wine Country can be complete without dining at a winery. Honestly, what could be better than a meal paired with wines harvested only a few feet from where you're sitting? If you're planning a trip here, be sure to check out my guide to the best Temecula Winery Restaurants!
The wines here are incredible, and the expert pairing recommendations you'll receive will only help you savor each heavenly bite that much more!
>> Recommended: Best Wineries in Temecula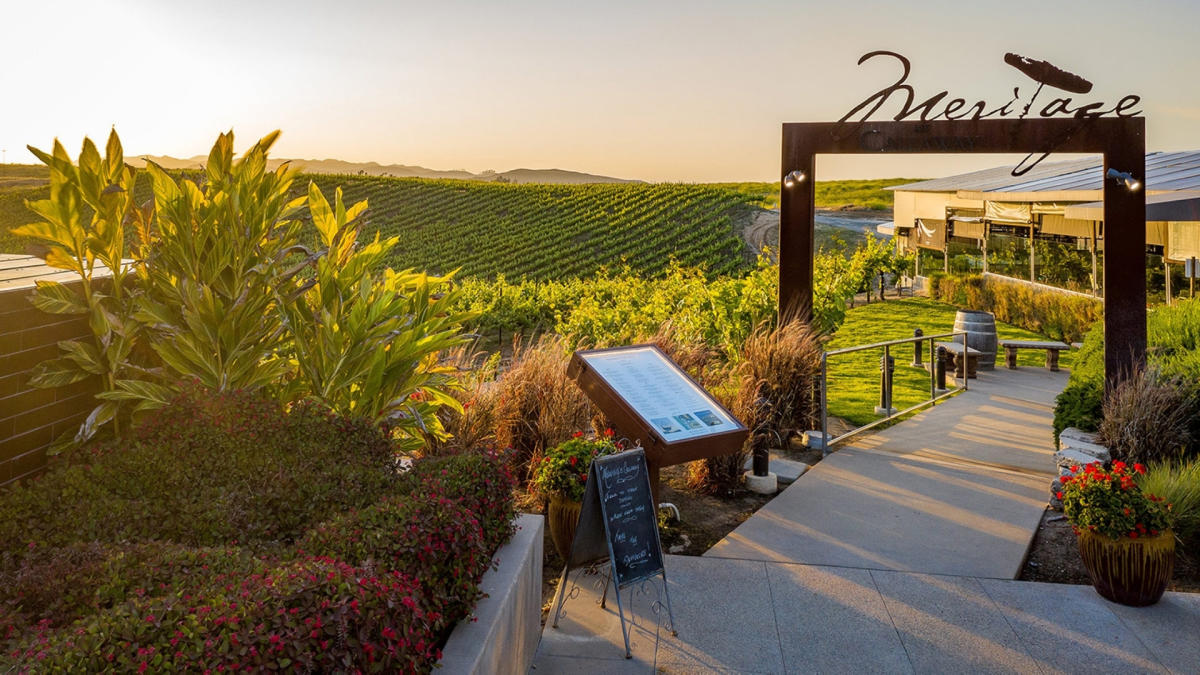 Meritage At Callaway Vineyard & Winery
The only thing better than the views at this gorgeous, farm-to-table restaurant is the food. The seasonal menu offerings feature fresh produce, grown in their own gardens and greenhouse. Here, everything is made from scratch, and you can really taste the difference! The menu also pairs beautifully with Callaway's award-winning wines! The wine, the menu, and the ambiance here can't be beat!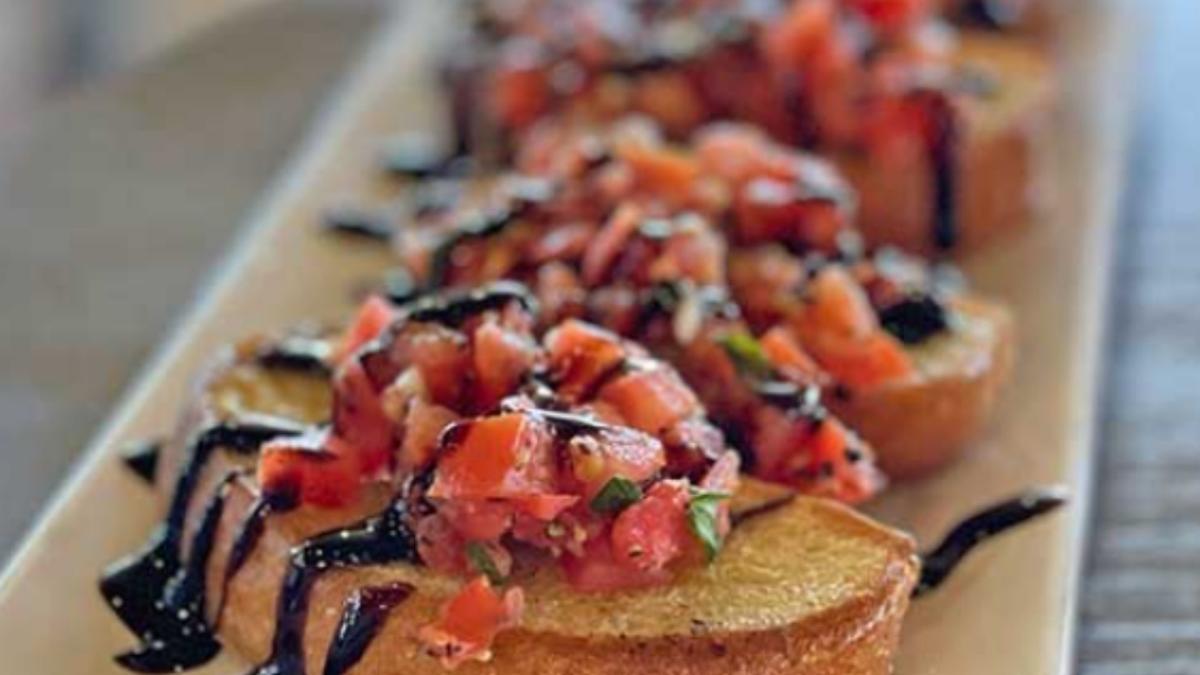 Sangio's Deli At Cougar Vineyard & Winery
If you're looking for something a little more simple, you'll love the fan-favorite offerings and relaxed atmosphere at Sangio's Deli. They've got a killer bruschetta, meatballs, raviolis and hand tossed pizza to nosh on while you sip on some delicious Italian varietals. I recommend dining al fresco and enjoying some of the best views in the valley.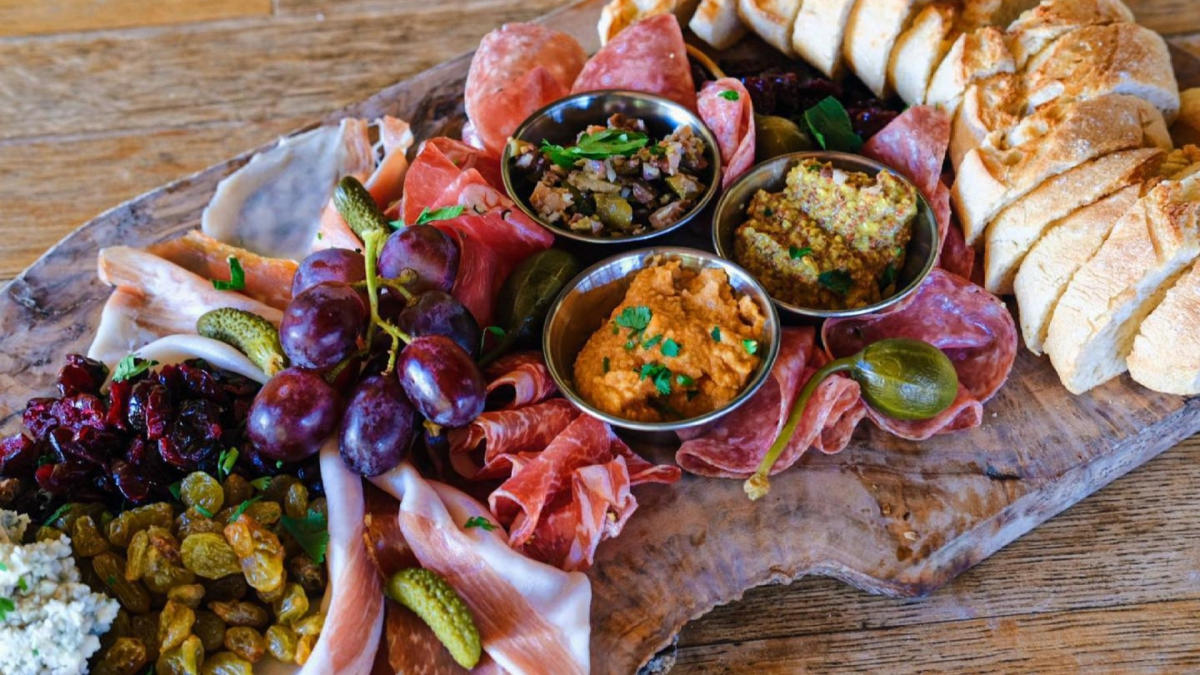 Bistro At Miramonte Winery
The Bistro at Miramonte has a lot more to offer than just charcuterie boards. They also serve up an amazing veggie roasted flatbread, mac n' cheese, and pesto burrata – just to name a few of their most popular menu options.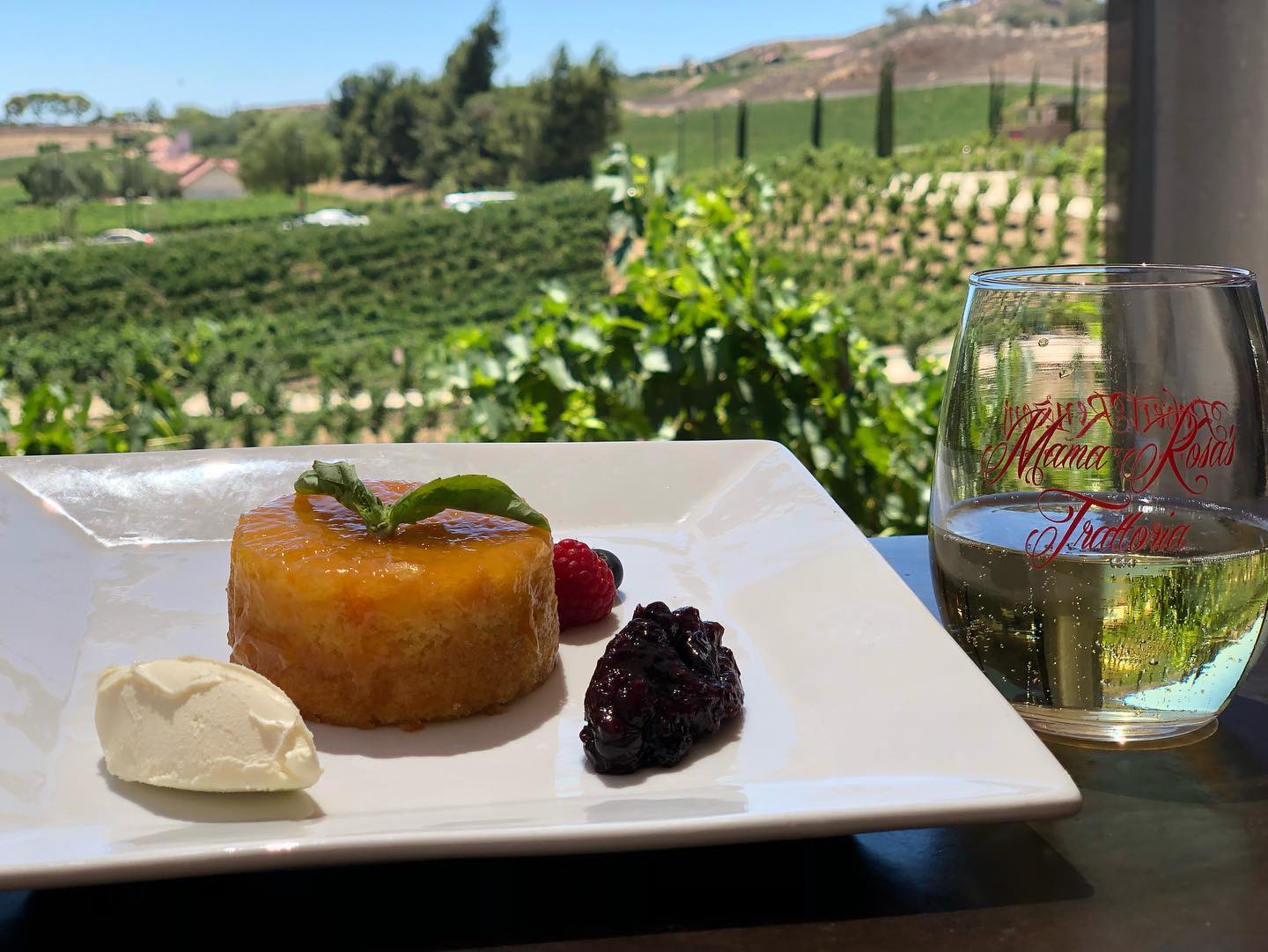 Mama Rosa's Trattoria At Robert Renzoni Vineyards
If you weren't already blown away by classic Bordeaux and Italian grape varietals during your tasting at Robert Renzoni's Vineyards, prepare yourself to be dazzled by Mama Rosa's Trattoria! Lot's of Temecula Winery Restaurants serve Italian food, but Mama Rosa's is the only place where you'll find a brick oven! The hand tossed pizza here will hit different. If you're not in the mood for pizza, I suggest trying the tortellini or the stuffed braised short ribs.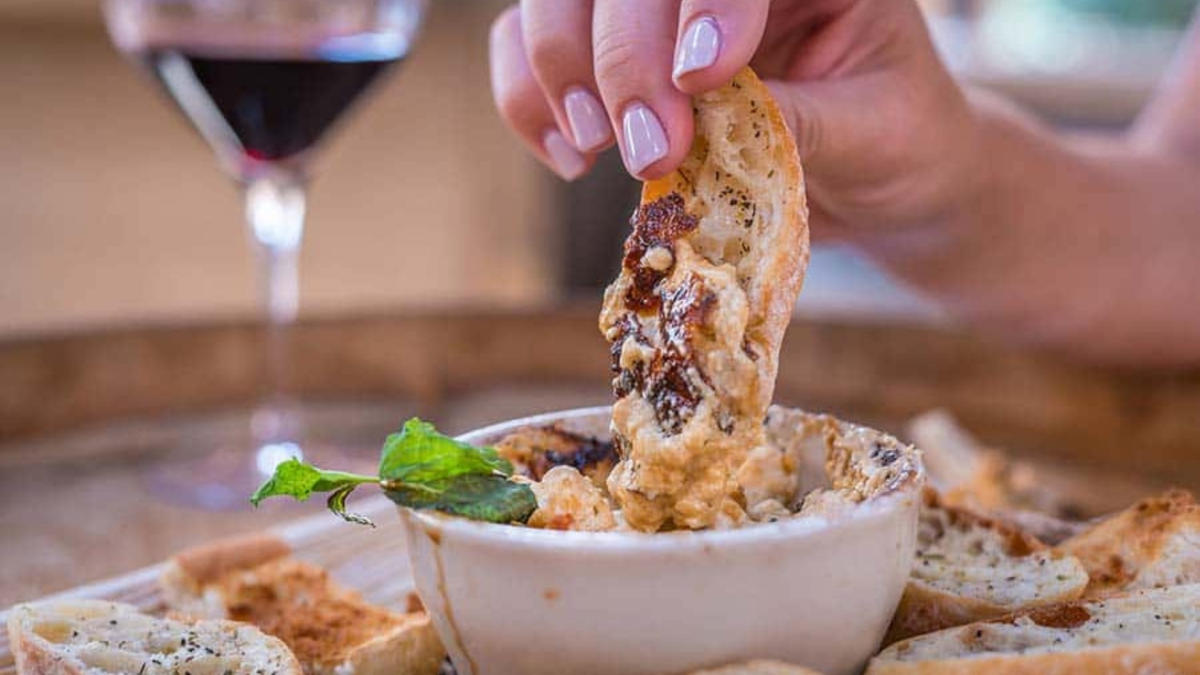 Baba Joon's Kitchen At Fazeli Cellars
In Baba Joon's Kitchen, traditional Parisian dishes are served up with a twist of contemporary California. You'll be blown away by this truly unique dining experience. The menu was curated by Executive Chef Anthony Bartolotta, who adapted the recipes and expanded upon the Fazeli family's vision. You'll see incorporating elements of Italian, French, Spanish and Greek cuisine throughout the menu.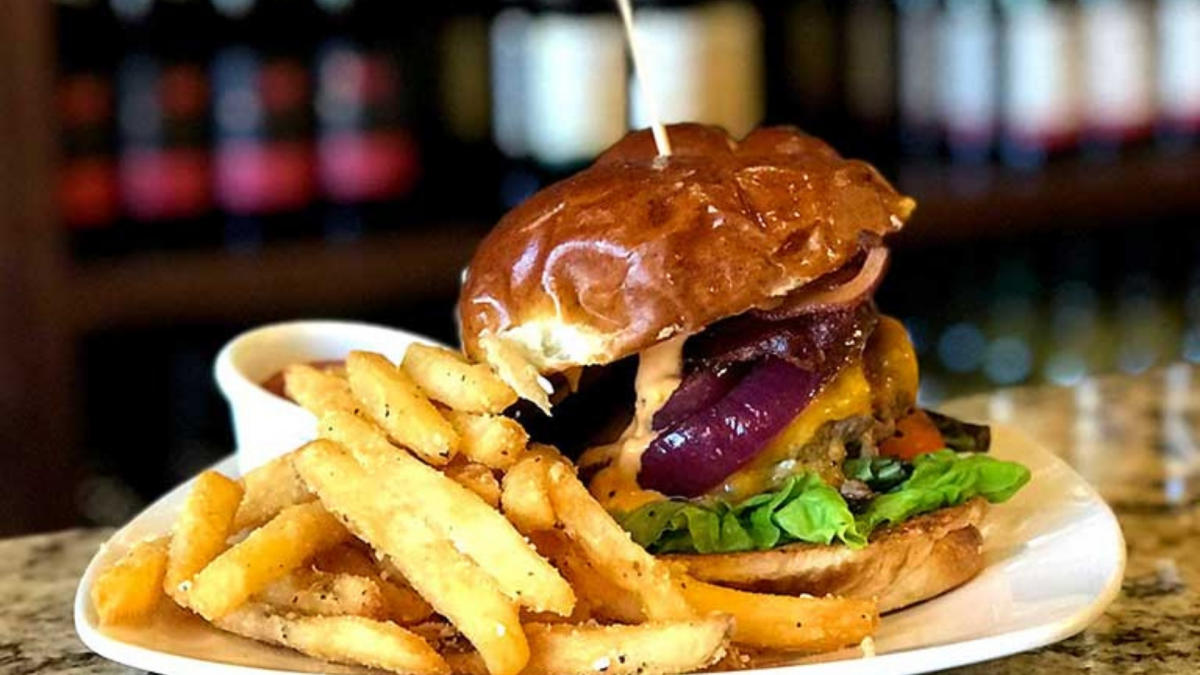 Cave Cafe At Oak Mountain Winery
If you're coming to Temecula Valley, you need to check out Southern California's first wine cave! It's not just the perfect place to store wines, though! The cave also serves up a great ambiance and delicious, simple menu offerings to its guests. Grab a glass, pick and entree, and see for yourself why Oak Mountain Winery has only continued to grow in popularity in recent years!
If you want to wine, dine, and stay in Wine Country…
Some of the best Temecula Winery Restaurants are also hotels!
If you haven't decided where you're staying in Temecula Valley yet, check out my guide to these incredible winery hotels! Some of the stays in wine country are simple bed and breakfast, but others provide guests with everything from wine tastings to world class dining experiences open for breakfast, lunch, and dinner.
If you're staying at The Ponte Vineyard Inn, there's multiple choice available to you, including Bouquet Restaurant and The Cellar. The Vineyard Rose Restaurant at The South Coast Winery Resort Spa serves all locally sourced produce and fresh ingredients in their elegant, Tuscan-inspired dining room.
Frequently Asked Questions
How much does it cost to visit Temecula Valley Wineries?
You can easily visit Temecula Valley without breaking the bank! There's options for all price points and budgets, and you don't need to spend and arm and a leg to have a good time. On average, most wineries charge around $30 or less for a tasting – which is a great deal compared to some other wine regions in California!
Is there anything to do in Temecula Valley beside wine tastings?
There's so much to do in Temecula Valley, and a lot of the activities are often centered around wine, but they don't have to be! There's everything from hot air balloon tours and spa passes, to golfing, hiking, and other outdoor activities.
Other Posts You'll Love
6 Unforgettable Temecula Winery Hotels
Best Wineries in Temecula: Something for Everyone
Wine Tasting in Santa Barbara: A Day Trip Guide