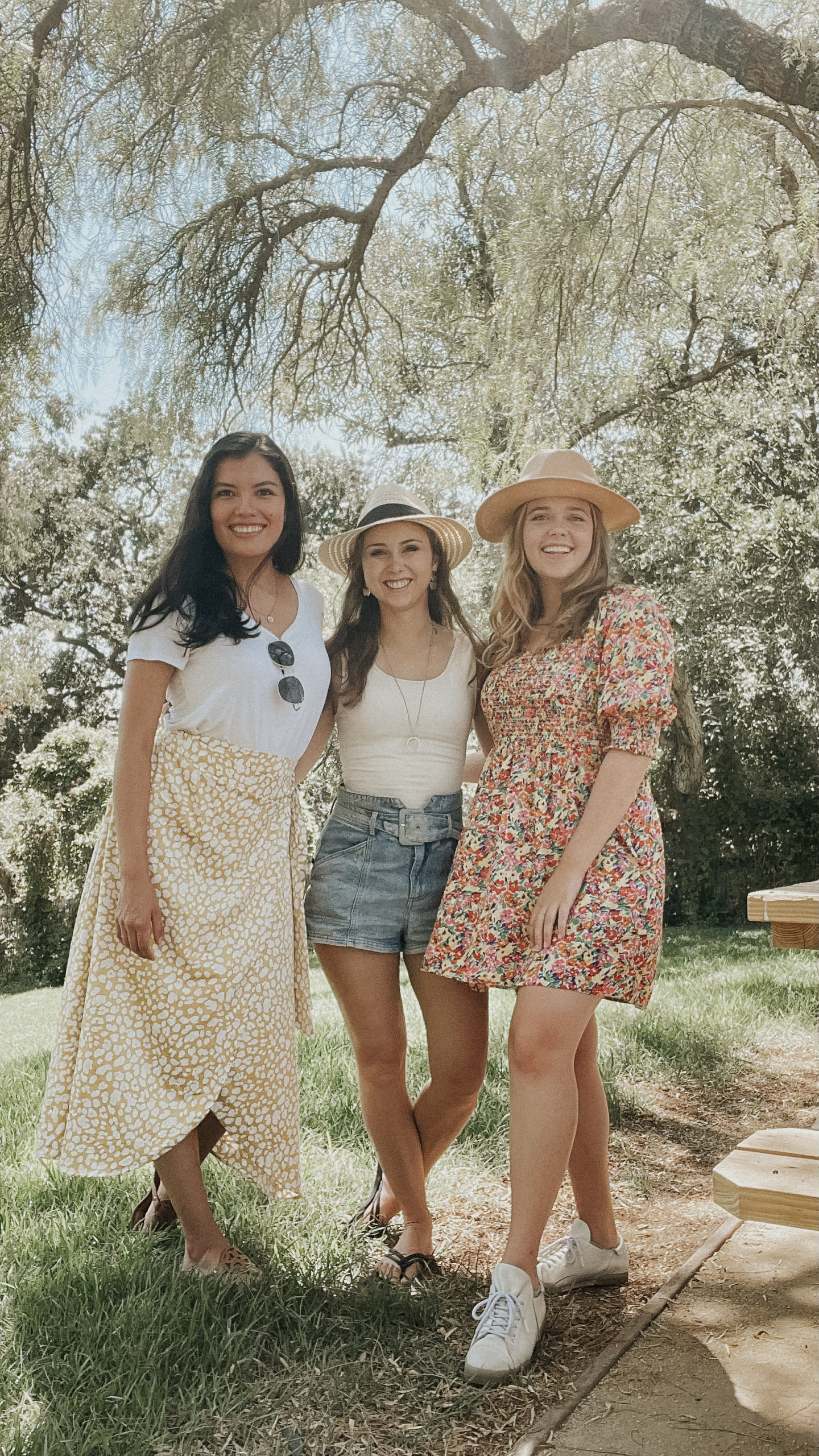 Recently I had the chance to head down to Santa Barbara to visit a friend. Given my obsession with wine… we obviously had to spend one of our days together exploring the Santa Barbara county wineries!
While Santa Barbara itself is home to a buzzing urban wine trail with dozens of tasting rooms and even a handful of working wineries, we opted to book a trip with Santa Barbara Wine Country Tours and explore the beautiful Santa Ynez AVA, located just 45 minutes outside of the city.
Santa Ynez is home to beautiful rolling hills, welcoming tasting rooms, and a quintessential wine country experience. Learn more about our trip and how to plan your own below!
Some Background on the Region
Santa Barbara County is home to seven official American Viticultural Areas (AVAs): Santa Maria Valley, California's second oldest AVA is located most north with distinct climate and soil. Santa Ynez Valley is an overlying AVA which is then broken down into four sub-AVAs (West to East): Sta. Rita Hills, Ballard Canyon, Los Olivos District, and Happy Canyon of Santa Barbara. Alisos Canyon is the newest AVA in the county and is located at the doorstep of Los Alamos.
Santa Barbara is unique in that the valleys run east-west rather than north-south, and both the coastal Santa Ynez Mountain range and the interior San Rafael range are transverse as well. There's a patchwork quilt of micro-climates and terrains in the area, resulting in one of the most diverse grape growing regions in the world.

Diversity is the calling card here. Special weather conditions caused by the ocean influence, combined with an unbeatable variety of soils, have made it possible for a plethora of grape varieties to thrive here. These very special weather conditions, combined with an unbeatable variety of soils, have defined Santa Barbara wine country in exciting ways. For one, diversity is the calling card here. You'll find Burgundian grapes like pinot noir and chardonnay in the Sta. Rita Hills and Santa Maria Valley; Rhone grapes like syrah and grenache in Ballard Canyon; and Bordeaux heavyweights like cabernet sauvignon and merlot in Happy Canyon. There's also winemakers trying out their own thing, crafting Italian and Spanish varieties, late harvest wines, and a surging focus on bubbly. You can really have it all here.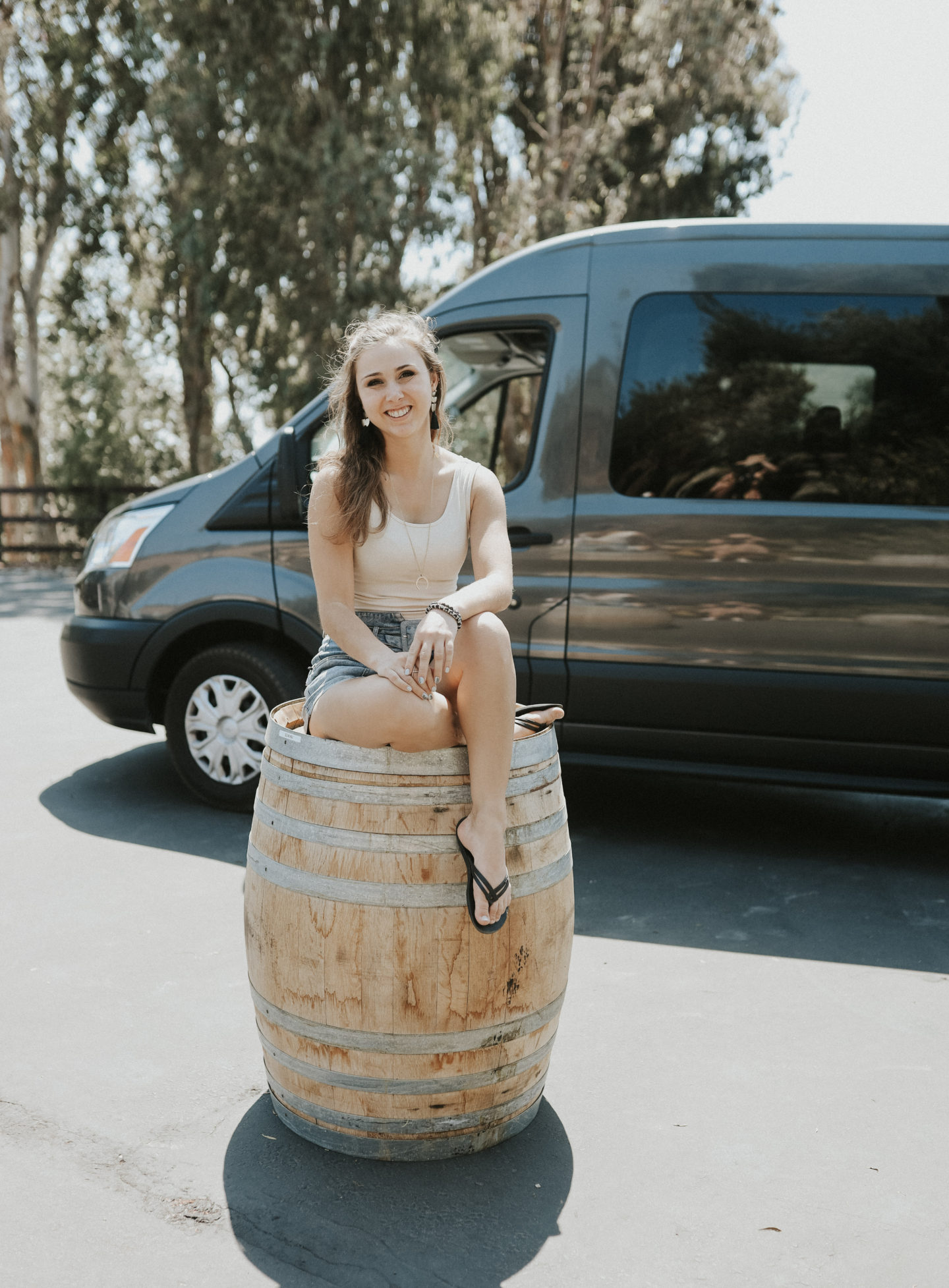 Santa Barbara COUNTY WINERIES
For our day trip, we opted to simplify things and left the planning (and driving!) to Santa Barbara Wine Country Tours.
When heading out to a new AVA for the first time, I love to have a local show me the area or book something with a guide. It's often the best way to get a lay of the land and understand the sense of place. It's also a huge plus to have someone along to drive you, so you can focus on enjoying the wine and having a good time!
Santa Barbara Wine Country tours did a fantastic job planning our trip, and even handled lunch pickup so we could enjoy delicious sandwiches at the winery. Our driver, Caco, shared great info about the region and had lots of fun tidbits that only locals would know. I highly recommend reaching out to them when planning your own adventure in SB!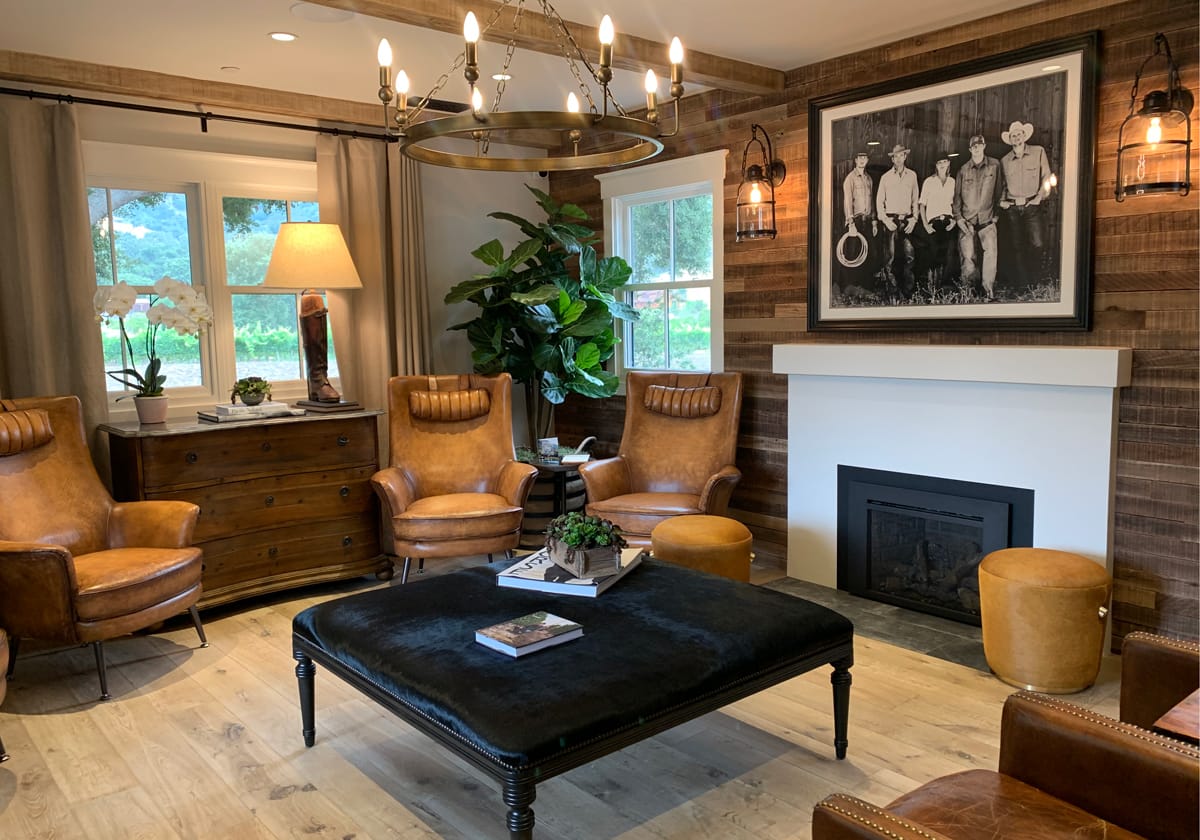 Our first stop of the day was Folded Hills, a charming tasting room surrounded by lavender and fruit trees. It was truly a bucolic dream!
This family winery has strong beliefs rooted in sustainability and produces beautiful biodynamic wines. If you're curious what this entails, you can learn more on their site here.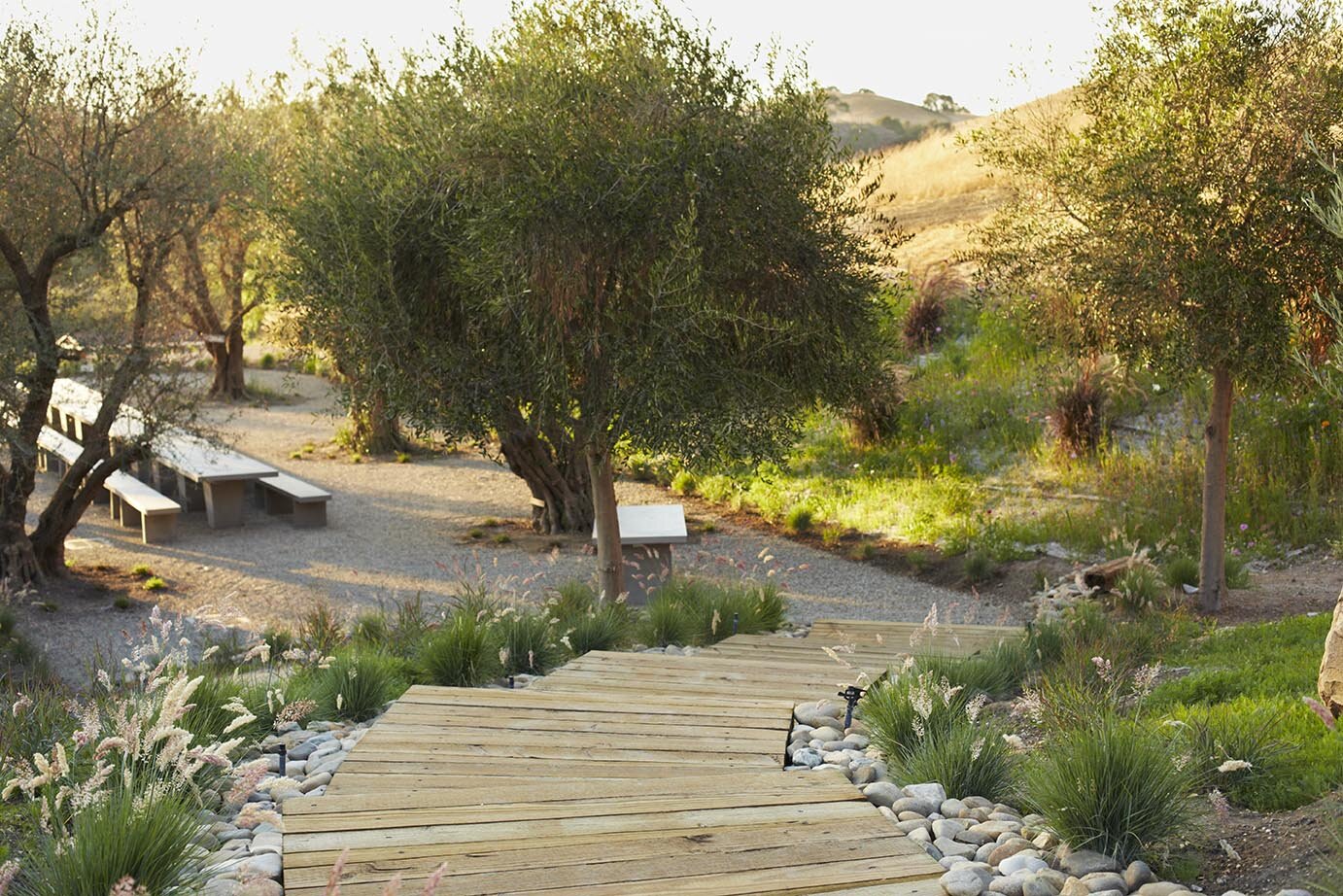 The second stop of the day was Koehler Winery, a beautiful place to stop and picnic. We were enchanted by the ostridges running around out back, and greatly enjoyed their large selection of wines. There's truly something for everyone here!
Koehler is known for their old vines, clocking in at 45 years old and is celebrated as one of the most popular and beautiful stops on the Foxen Canyon Wine Trail.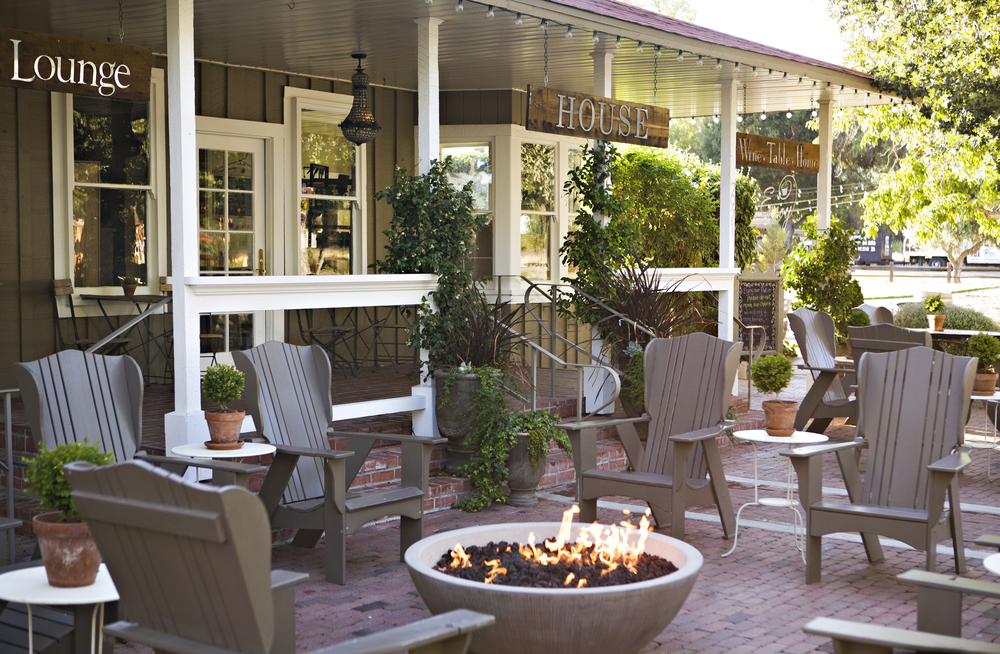 Located in charming downtown Los Olivos, Sarloos & Sons is an absolute must on your visit. One of the more interesting wine pairings I've ever done: a wine & cupcake flight. So delicious! With this option, you receive 6 pours of their wines paired with 6 mini cupcakes — we opted to split these in half, and it was absolutely perfect.
Their wines, of course, are fantastic. This family project is dedicated to quality and doing things right. You can learn more about them and their 250 year plan here.
Be sure to leave some time after finishing here to wander Los Olivos. It's absolutely adorable!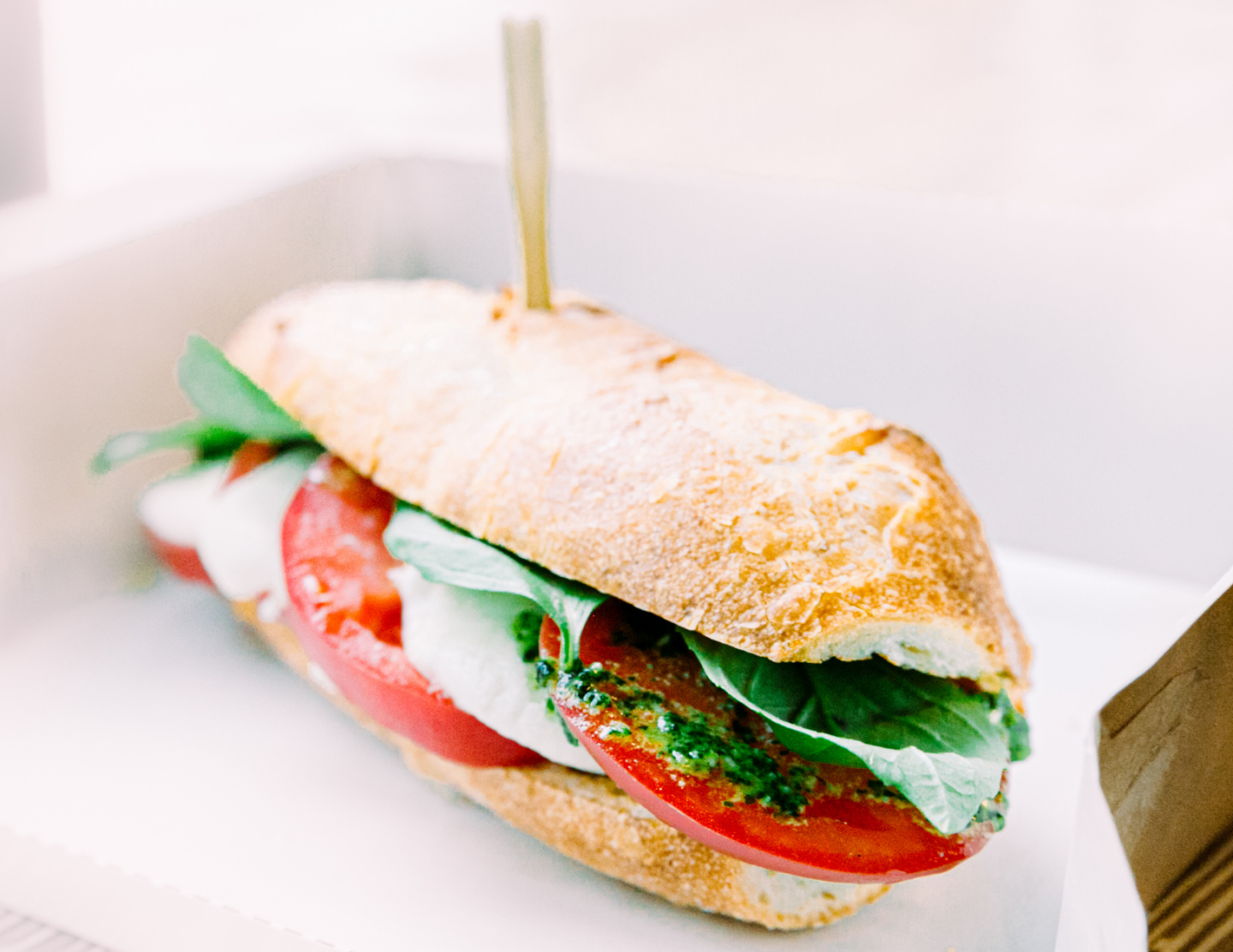 Looking for food along the way? We grabbed sandwiches from Panino, a local chain of sandwich shops in Santa Barbara. It was absolutely delicious! I highly recommend the prosciutto.
Santa Barbara wine country map?
Santa Barbara wine county is home to seven official AVA's! Below is a map of each.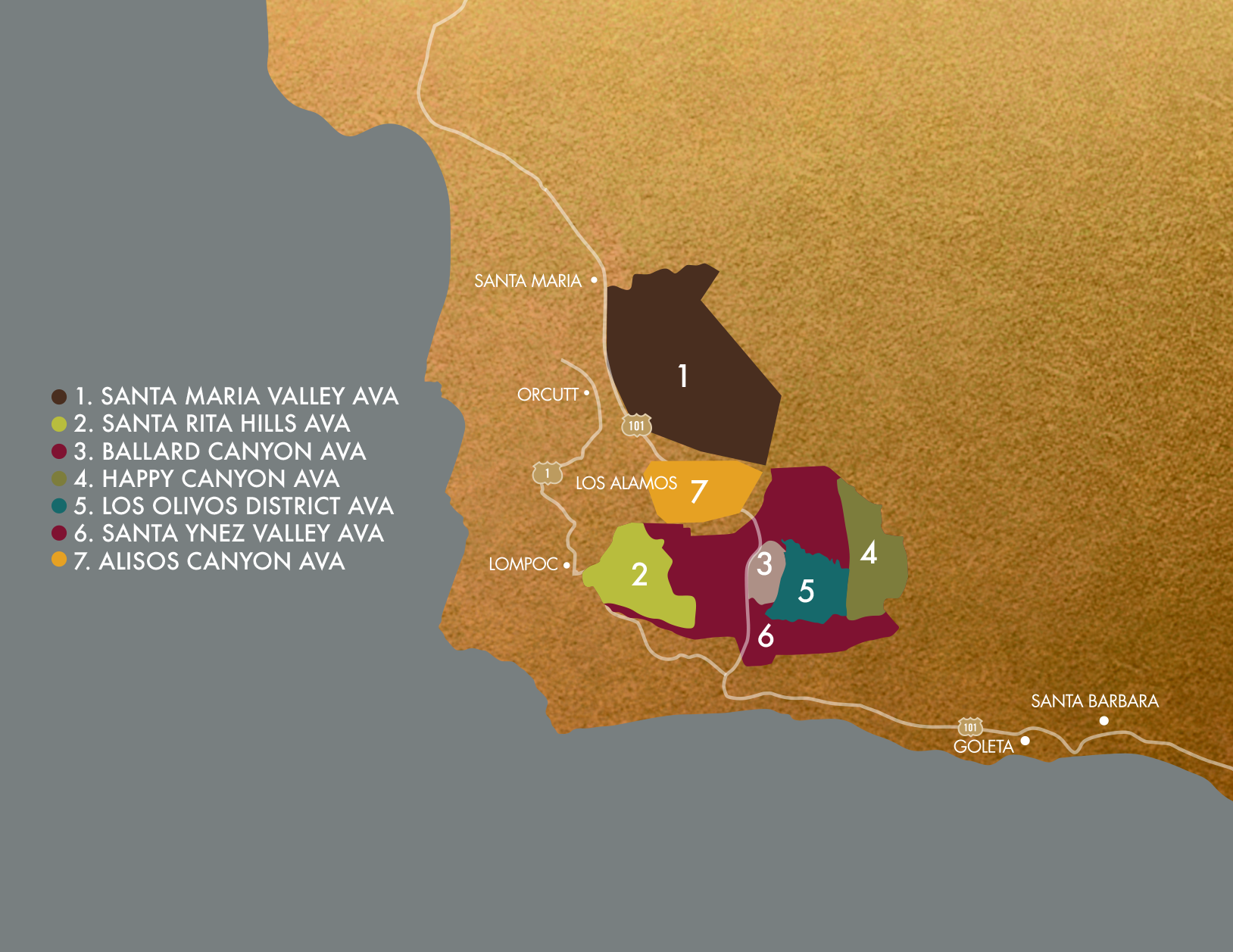 How many wineries are in Santa Barbara wine county?
The Valley in Santa Barbara wine country is home to over 120 wineries! This varies from tiny tasting rooms to mass-producing operations.

Are Santa Barbara wineries open?
Santa Barbara wineries are open for indoor and outdoor tastings! Keep in mind that masks are not required for fully vaccinated visitors.