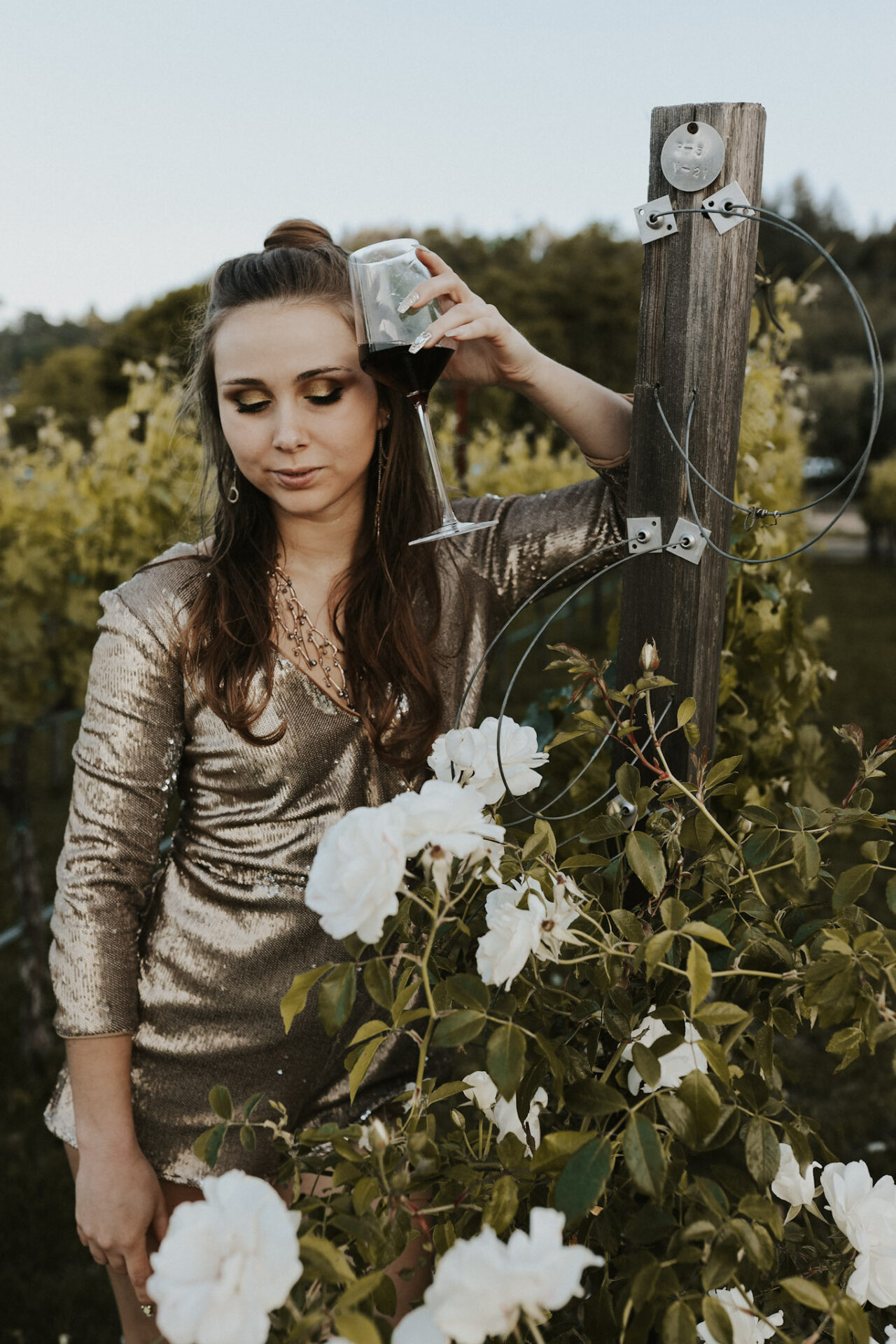 Cabernet Sauvignon is King. If you're looking for the best Cabernet Sauvignon, I've rounded up my favorites and the best of the best at every price point.
Cabernet Sauvignon — the drink of romance, mystery, and sophistication. Whether you are sharing a bottle with someone special or enjoying it all to yourself on a lazy Sunday afternoon, few wines can evoke as much pleasure.
Rich ruby hues that lead to captivating aromas of ripe cherry and blackberries bursting with earthy notes: who wouldn't be drawn in? There's no denying why Cabernet Sauvignon is beloved by wine lovers around the world – just one sip takes you away!
Keep reading to learn more about the legendary and best Cabernet Sauvignon bottles and what makes them such an irresistible favorite for so many connoisseurs!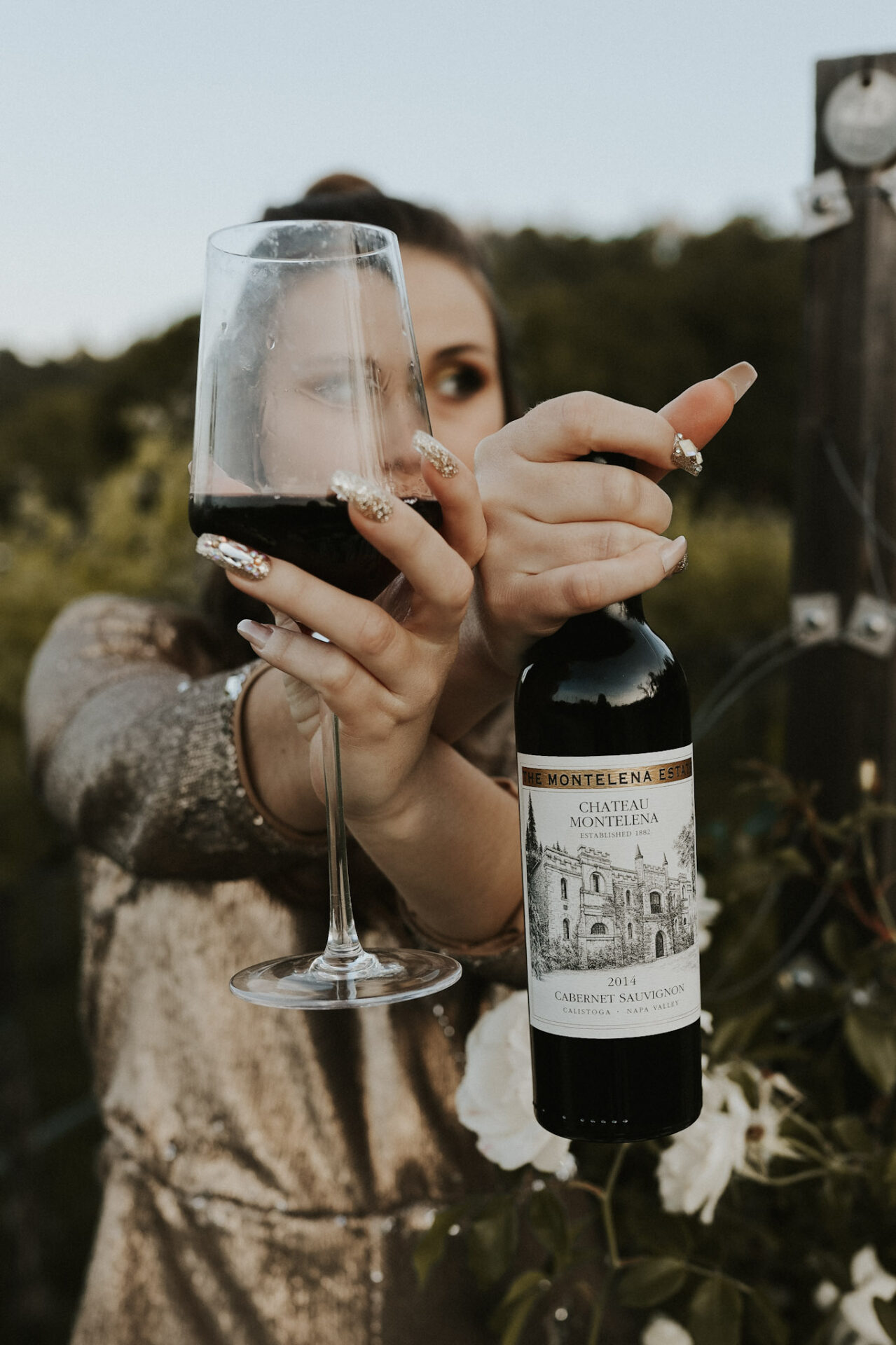 How to determine the best Cabernet Sauvignon?
Cabernet Sauvignon is known as one of the best wines in the world because of its agability and deep, complex flavor structures. The best Cabernet Sauvignons will be balanced, with racy acidity and thick, lush tannins that provide the backbone for it to age and develop tertiary flavors, such as dried fruit, leather, and earth.
Cabernet Sauvignon is a full bodied wine that typically displays a range of red fruit and dark fruit flavors, such as cherry, blackberry, and black currant. Oak aging adds additional vanilla, cedar, coconut, and spicy notes.
How long to age Cabernet Sauvignon?
Most Cabernet Sauvignon under $20 is meant to be drunk on the younger side, usually 2-5 years after bottling. You still want to give the wine enough time for the tannins to soften out, but not so long that the structure falls apart.
Higher-end Cabernet Sauvignon is crafted to aged. When drunk too young, these wines may feel harsh on the palate due to intense tannin structure and could benefit from some aeration to soften them. Once aged, however, the tannins will mellow out and integrate into the wine; fruit flavors will evolve into spice and leather, and the wine will become a whole different entity. Cabernet Sauvignon can rest comfortably and age beautifully for a minimum of 7-10 years, with the best wines even aging up to 20 years.
Suggested

: Cab Club

Cab Club is a monthly membership that offers access to some of the most incredible Cabernet Sauvignon in the world. Explore the world of Cab Sauv! Use code PAIGE25 for $25 off your first month.

>> Check out Cab Club here <<
** affiliate link – I earn a small commission from this link at no cost to you. It helps support Wine with Paige!
Best Cabernet Sauvignon Wines by Price
Best Cabernet Sauvignon Under $20
If you're looking for the best Cabernet Sauvignon under $15 or $20, you'll want to look to less-common regions where fruit grows easily, such as Paso Robles, Washington State, Chile, and Argentina.
Best Cabernet Sauvignon Under $30

DAOU Vineyards Cabernet Sauvignon
DAOU Vineyards in Paso Robles is perched on top of a hill, offering visitors stunning views of the wine region down below. At home, this Cabernet Sauvignon offers wine lovers intense aromas and flavors of ripe red cherry, blackberry compote, and dark chocolate. It even has some hints of desert sage, crushed herbs, and wet gravel. All-in-all one of the best Cabernet Sauvignons under $30!
Typically $30
Shop on Wine.com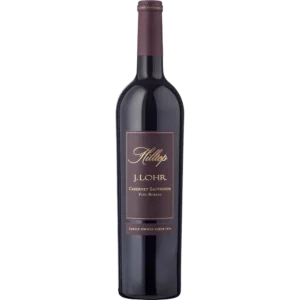 J Lohr Hilltop Cabernet Sauvignon
J Lohr is a multi-generational winery with a focus on sustainability. Their Hilltop Cabernet Sauvignon is a beautiful example of the best Cabernet Sauvignon under $30. It displays trademark aromas of blackberry, black currant, and toasted pastry crust on the nose, followed by a dense and soft palate with elegant layers of black and red currants leave a bright finish, accented by spice and pastry notes from extended oak aging.
Typically $30
Shop on Total Wine

Tabor Adama Cabernet Sauvignon
Tabor's Adama Cabernet Sauvignon is one of the most interesting wines I tasted last year! It hails from Israel – I don't sample many wines from there, and it was such a treat! This is a great wine for someone looking for something different or unique to talk about at their next wine night. It's a delicious wine – core flavors include black forest fruit, cassis and blueberries with chocolate, vanilla and coffee. Yum!
Typically $22
Shop on Wine.com
Shop on Total Wine
Best Cabernet Sauvignon Under $50

Post & Beam by Far Niente Cabernet Sauvignon
Post and Beam is a sister label to the legendary Far Niente winery in Napa. It's crafted with the same care and structure as their main label, but as a more affordable price. The wine is elegant and age-worthy, displaying a rich array of fruit, such as cassis and juicy strawberries, followed by leather and toasted espresso.
Typically $50
Shop on Total Wine
Shop on Wine.com

Gundlach Bundschu Cabernet Sauvignon
I LOVE Gundlach Bundschu. This family-led winery is a staple on my Sonoma trips. This Cabernet Sauvignon consistently receives critical acclaim. Vinified from grapes predominately grown on Rhinefarm's "Cool Climate" Arrowhead Mountain, this savory Cabernet is balanced, nuanced and bursting with layers of dark fruits, oak, cigar and chocolate.
Typically $43-55
Shop on Total Wine
Shop on Wine.com
Best Cabernet Sauvignon under $100
When you have a $100 to spend on the best Cabernet Sauvignon, your options open way up. There are so manyincredible Napa wines at this price tag, that it's hard to narrow down the list to fit into this post!
Best Luxury Cabernet Sauvignon

Robert Mondavi To Kalon Vineyard Cabernet Sauvignon
To Kalon is a legendary vineyard in Napa Valley, known for producing award-winning Cabernet Sauvignon and for its Sauvignon Blanc. This wine gets so much critical acclaim that it hardly needs an introduction and is well-worth its hefty price-tag. It has delectable aromas of fresh herbs, such as sage and mint, followed by red fruit and currants. Extremely aromatic.
Typically $145
Shop on Wine.com

Trothe Cabernet Sauvignon
Trothe is a multi-generation winery in the Horse Heaven Hills AVA of Washington. This Cabernet Sauvignon is phenomenal – fresh toast, opulent dark cherries, bergamot, black tea and crushed sage fill the glass. The wine is deep, dark and complex; firmly-structured, full-bodied, and succulent.
Typically $234
Buy Direct from Winery