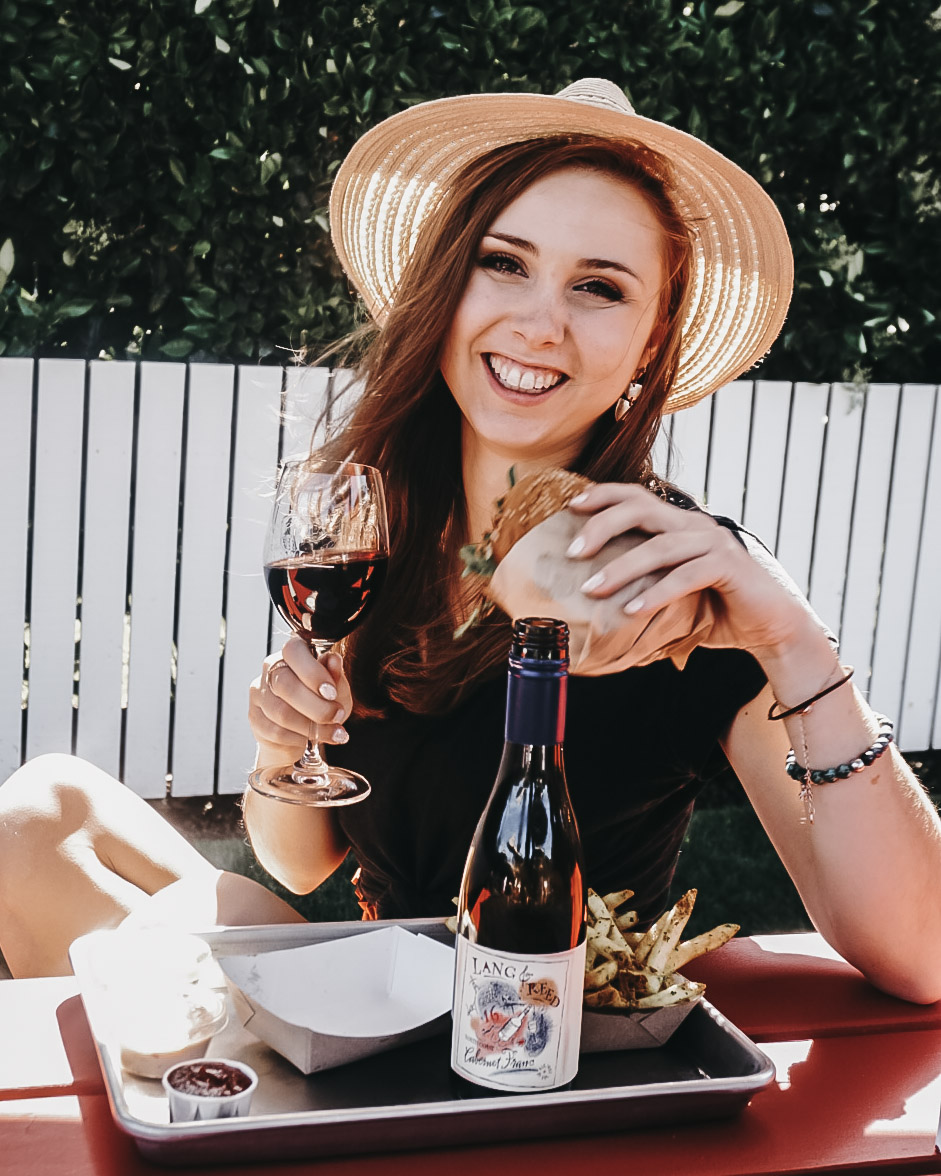 There's a lot of great restaurants in Napa Valley, and although many are overshadowed by the culinary powerhouses in Yountville, I have a special soft spot for St. Helena. As someone who's made Napa Valley my full-time residence, I can honestly say I spend a lot of time in this northern end of wine country. This charming small town is home to some of the best wineries in the world, a charming, historic downtown shopping area, and of course, some incredible restaurants!
Whether you're looking for casual, on-the-go options to fit into a busy itinerary, or you're someone who fully believes an itinerary needs to be built around memorable meals and expertly crafted wine lists, this guide to some of the very best restaurants in St Helena has you covered!
Best Restaurants in St. Helena
From quick, casual bites on the run, to multiple-course fine dining establishments, there's lots of delicious St Helena restaurants to choose from!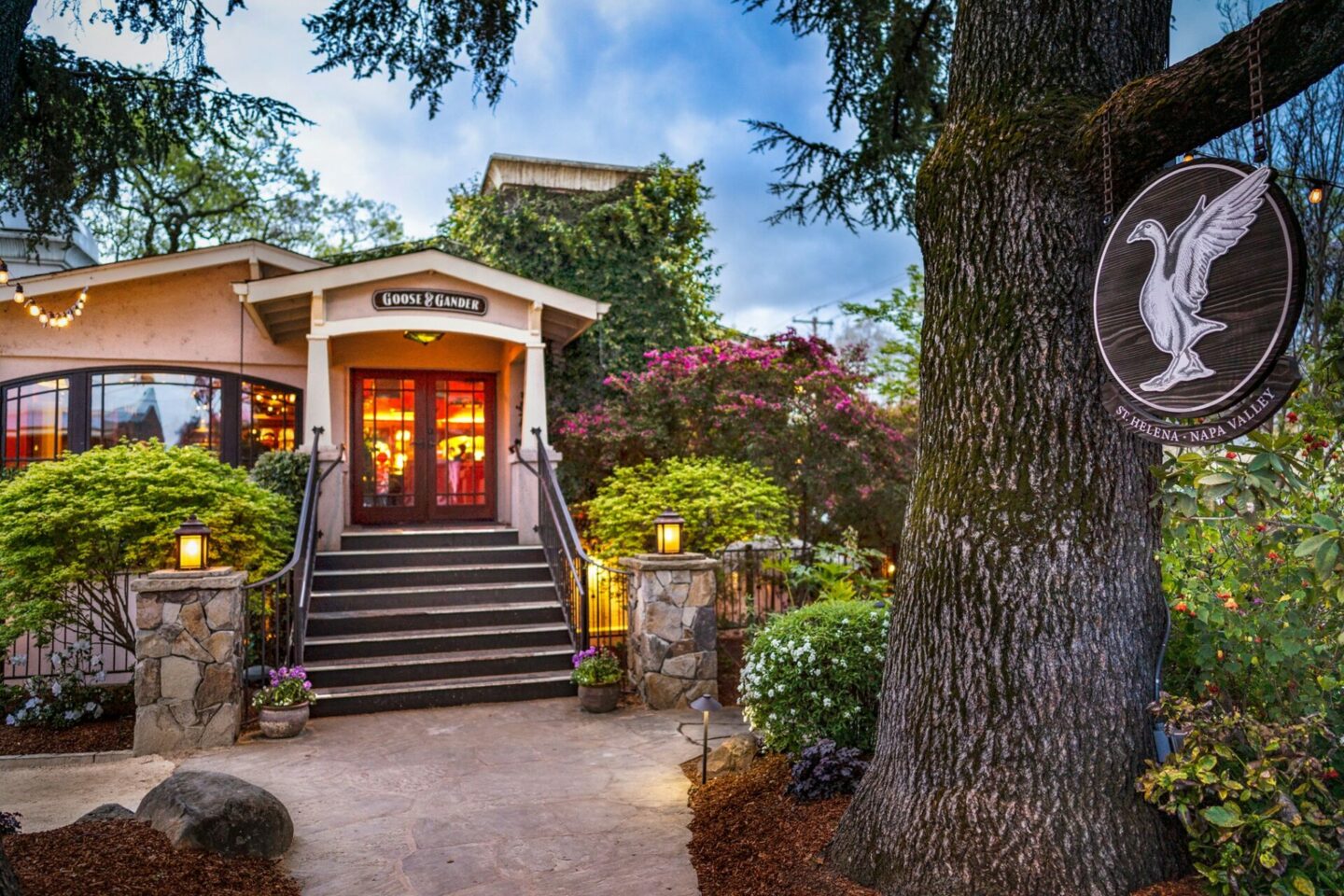 Goose & Gander
If you're something of a history-buff, you'll absolutely love having dinner in this gorgeous craftsman home. Today, Goose & Gander serves up rustic American cuisine and tasty bar-bites, but before it was a successful local restaurant, it was home to William and Dionisia Martini, who ran the William Tell Hotel across the street. Most of the money William made likely came from his underground whiskey and wine smuggling business he ran during prohibition, though — remnants of which were found in the home's cellar!
Today, in place of a smuggling operation, you'll find a beloved basement bar. If you're coming for dinner, the pub-like dining room upstairs is warm and welcoming, but you can't go wrong with sitting out in the lush gardens either! It goes without saying that the food here is fantastic, and personally, I'm a huge fan of the mushroom soup!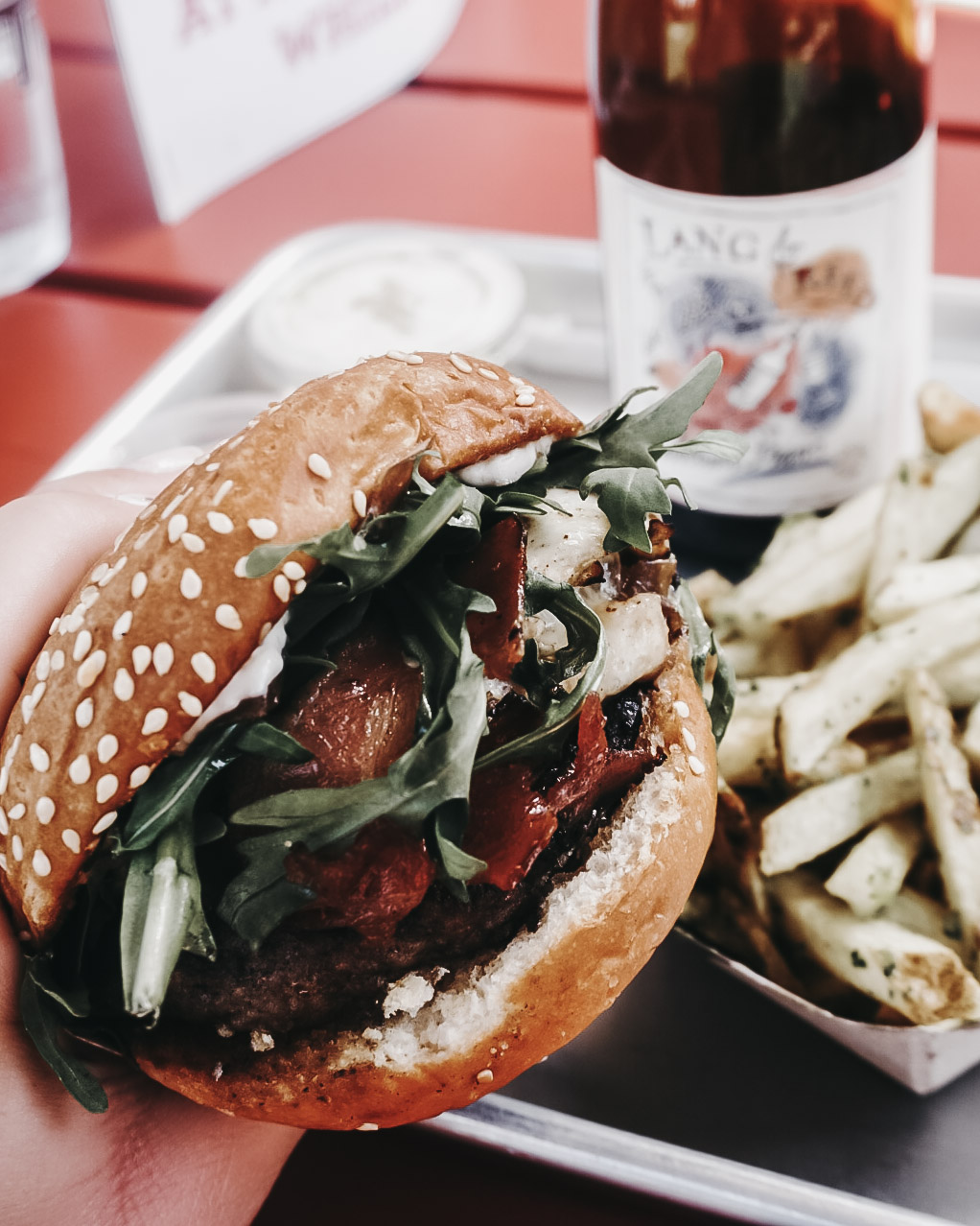 Gott's Roadside
Even though it's only been open since 1999, Gott's Roadside is a true American classic! It's the perfect stop for a quick bite on the run — but try and take a few minutes to enjoy the charming picnic table seating. This roadside stand has lots of great foods, like burgers, fish tacos, and salads. The Kale Caesar Salad in particular is downright tasty!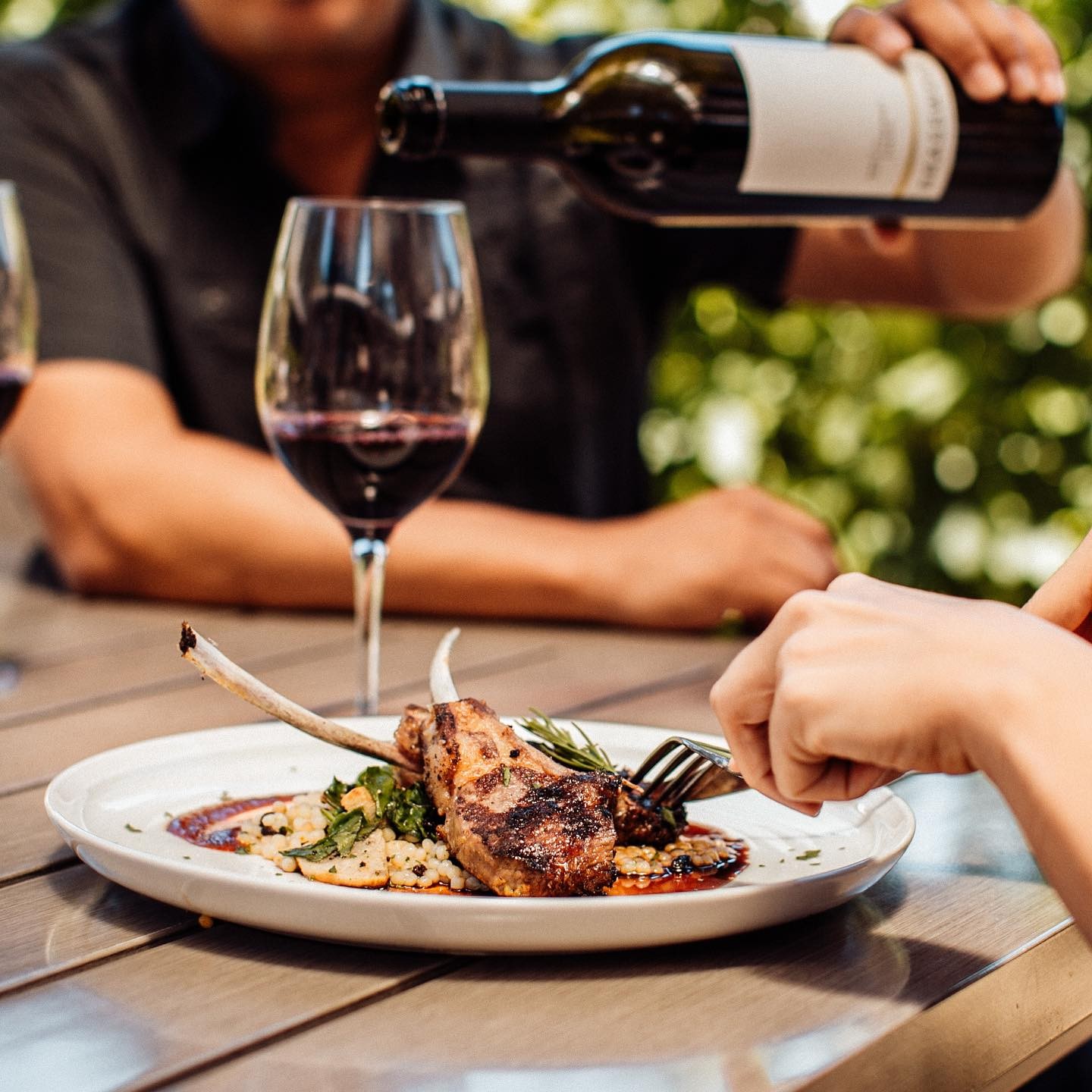 Brasswood
This is one of my favorite places in Napa Valley! If I have family or friends visiting from out of town, this is my go-to spot for dinner reservations. You should absolutely visit Brasswood Estate for a wine tasting, but Brasswood Bar + Restaurant is not to be missed! All of the food is wonderful, but I'm OBSESSED with their mozzarella — which is an off-menu item and a local favorite!
If you really want to get the full experience of the current seasonal menu, make a reservation for the Lunch Pairing Experience.You'll get to taste four different signature dishes and a flight of wine — each the perfect pairing for one of the four courses!
PRESS Restaurant
If you're looking for a fine dining experience that will really highlight all the offerings of Napa Valley, prepare to be blown away by the PRESS Restaurant! The food here is virtually stunning and absolutely delicious, and they've got a fantastic wine list that will give you lots of great options when it comes time for pairing. You'll love the food and the stunning dining room!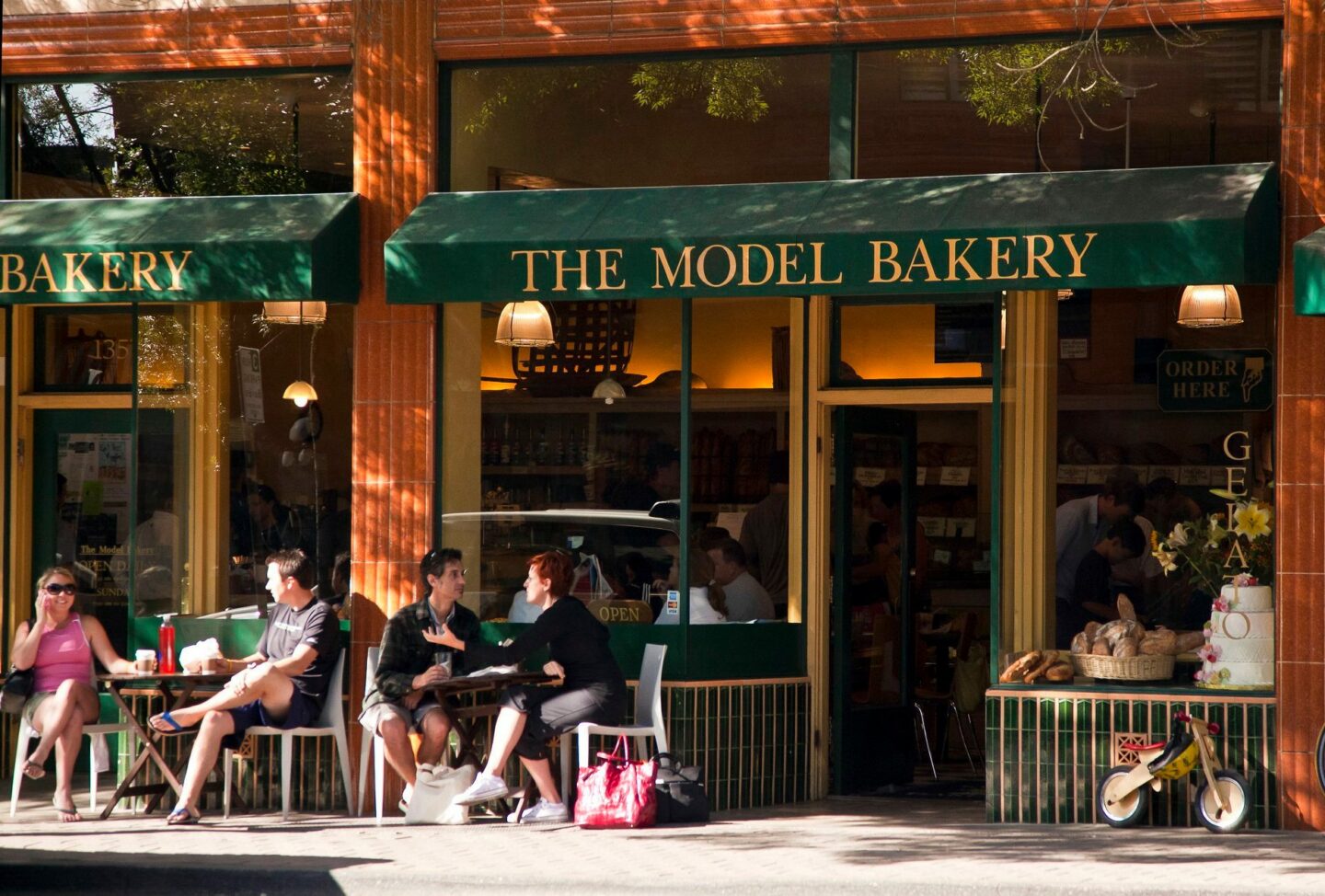 Model Bakery
Found in the heart of historic downtown St. Helena, Model Bakery still bakes their organic, stone ground breads in the building's original brick ovens. They have all kinds of delicious breakfast offerings, like pastries, breads, and coffees, to delicious desserts and lunch items. If you're planning to spend a day, or even a few hours, exploring this charming downtown area, be sure to pop in and grab yourself a little treat! The English Muffins come highly recommended from Oprah herself — and were featured on her "Favorite Things" list in 2021!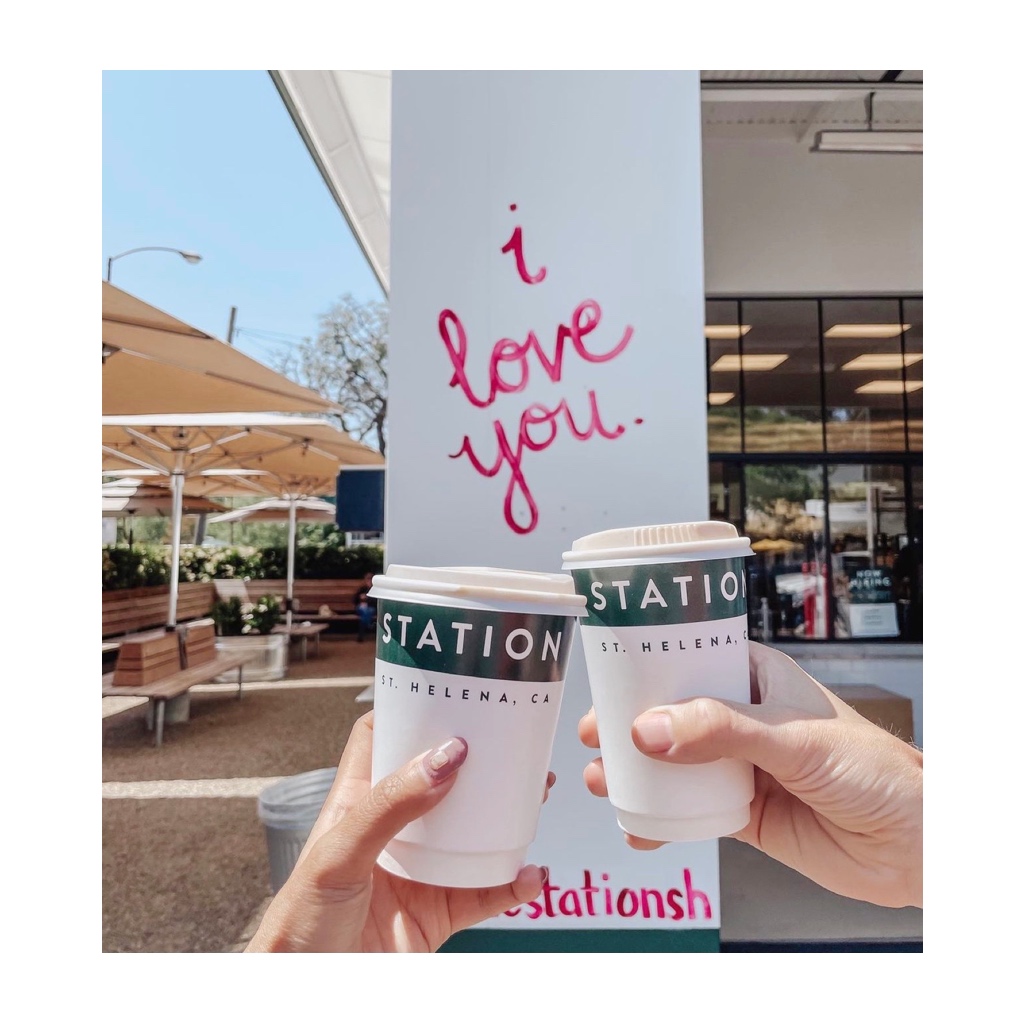 The Station
Another downtown favorite, The Station Bakery & Provisions is home to some delicious on-the-go breakfast options. They've got pastry, they've got donuts, they've got…pizza? They offer breakfast options all day, but in the evening, this "gas station" is one of the best places to order pizza!
No matter what time of the day you stop in for a quick bite, though, you're sure to be impressed with your order!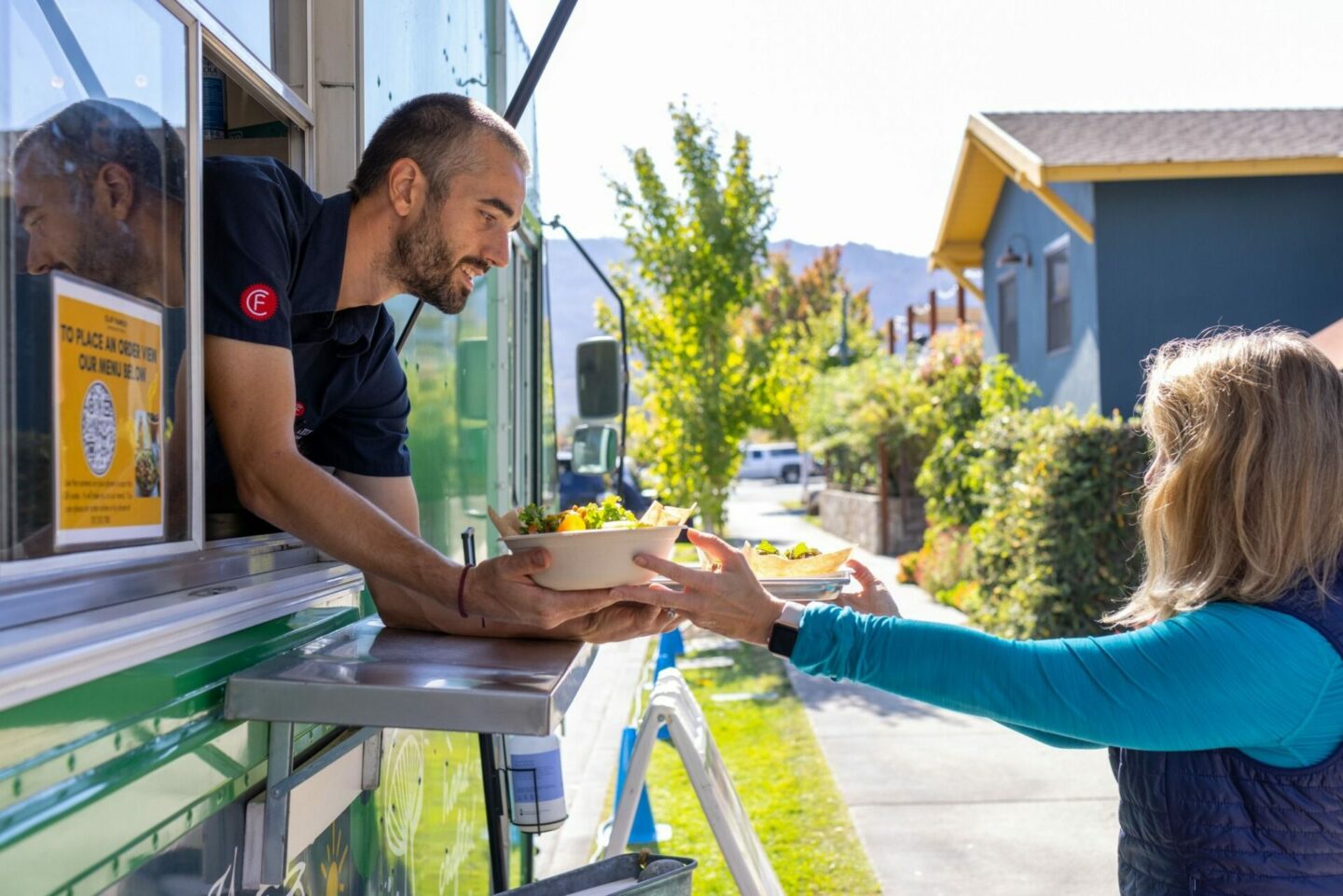 Clif Family Food Truck
You've heard of farm-to-table dining, but have you heard of farm-to-truck dining? The Clif Family Bruschetteria offers up sensational, seasonal eats from their own organic farm and other trusted local purveyors. It's a local favorite, and you should absolutely grab a bite here after checking out their wonderful family vineyard. And if the name sounds a little familiar to you, yes, it's the same family that makes those delicious CLIF Bars! The family infuses their passion for fostering sustainability and community into everything they do, and they also make a killer bruschetta!
Learn more about the Clif Family Food Truck
The Gatehouse Restaurant at Greystone
The Culinary Institute of America plays alma mater to some of the biggest names in the culinary industry, like Roy Choi, Duff Goldman, and Anne Burrell, — who all got their start in student-run restaurants, like the one at Greystone. The Greystone Campus in St. Helena is absolutely breathtaking, and I highly recommend taking a tour of the grounds, but if you're looking for a truly unique and memorable meal, you need to make a reservation at the Gatehouse Restaurant.
The students are involved in every aspect of your dining experience at Gatehouse — from cooking and service, to even growing many of the ingredients in the college's garden — to bring you a truly unforgettable, farm-to-table dining experience. And who knows, maybe you'll meet one of the Food Networks next big stars!
Learn more about The Culinary Institute of America at Greystone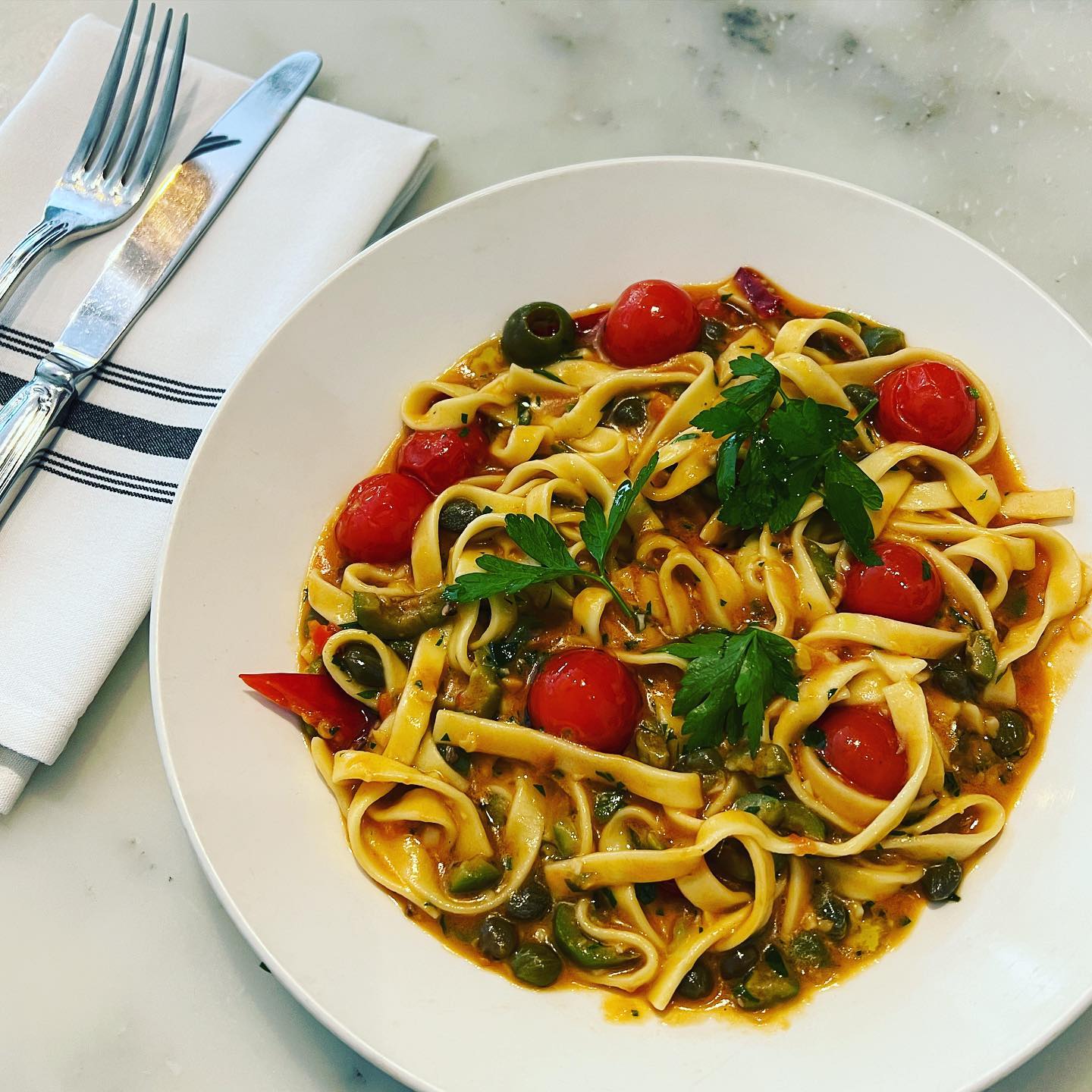 Cook St. Helena
This petite and intimate downtown eatery focuses on Northern Italian cuisine made from locally sourced ingredients. The pasta dishes here are absolutely phenomena. If you're coming for the weekend, reservations aren't a bad idea!
Learn more about Cook St. Helena
Frequently Asked Questions
What is St Helena famous for?
This charming town is found in the heart of Napa Valley! When you visit, you'll be surrounded by award-winning vineyards, upscale boutiques, and fine dining!
What towns are near St Helena?
There's a lot of other great wine country towns near St. Helena – like Rutherford, Yountville, Calistoga, Kenmore, Santa Rosa, and Napa –just to name a few!
Who owns Cook St. Helena?
Cook St. Helena is owned and operated by husband and wife duo Jude Wilmoth and Meagan Rounds.
Other Blog Posts You'll Love
St Helena Wineries: The Complete Guide
Budget-Friendly Wine Tasting in Napa