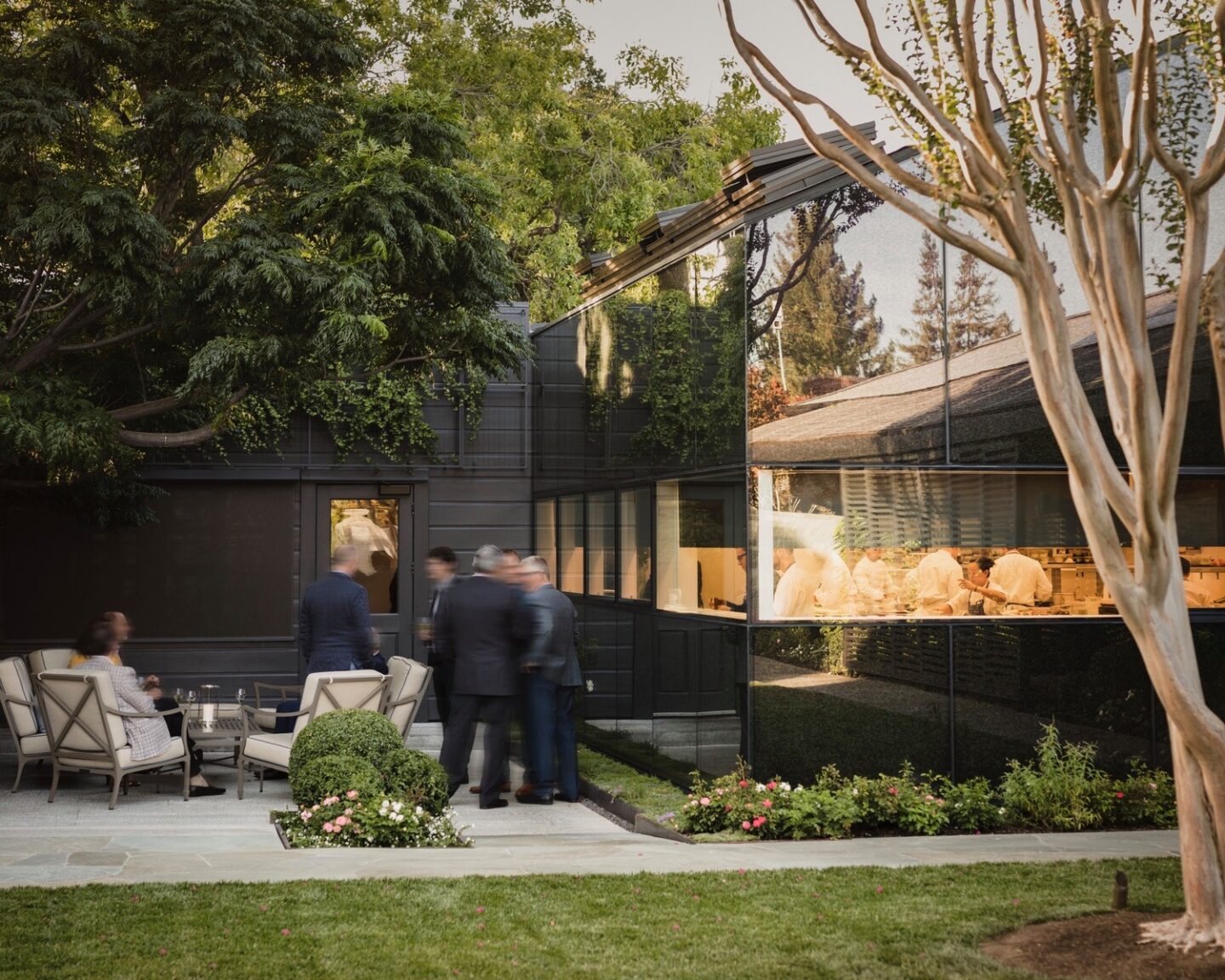 What could be better than a weekend of fine wine and fine dining? In the picturesque town of Yountville, found in the heart of Napa Valley, you'll have your pick of Michelin-Star restaurants and unique dining experiences! There's a lot to see, do, and taste here, and you could easily dedicate an entire trip to exploring the local vineyards. For a town found in the middle of wine county, though, it's perhaps best known as a culinary Mecca! If it's your first time here, be sure to check out this guide to some of the very best restaurants in Yountville.
Best Restaurants in

Yountville

It doesn't matter if you're looking for simple sandwiches for an idyllic vineyard picnic, or if you're sitting down at an award-winning restaurant for a once-in-a-lifetime meal. No matter where you go in Yountville, one thing's for certain – the food is going to be phenomenal!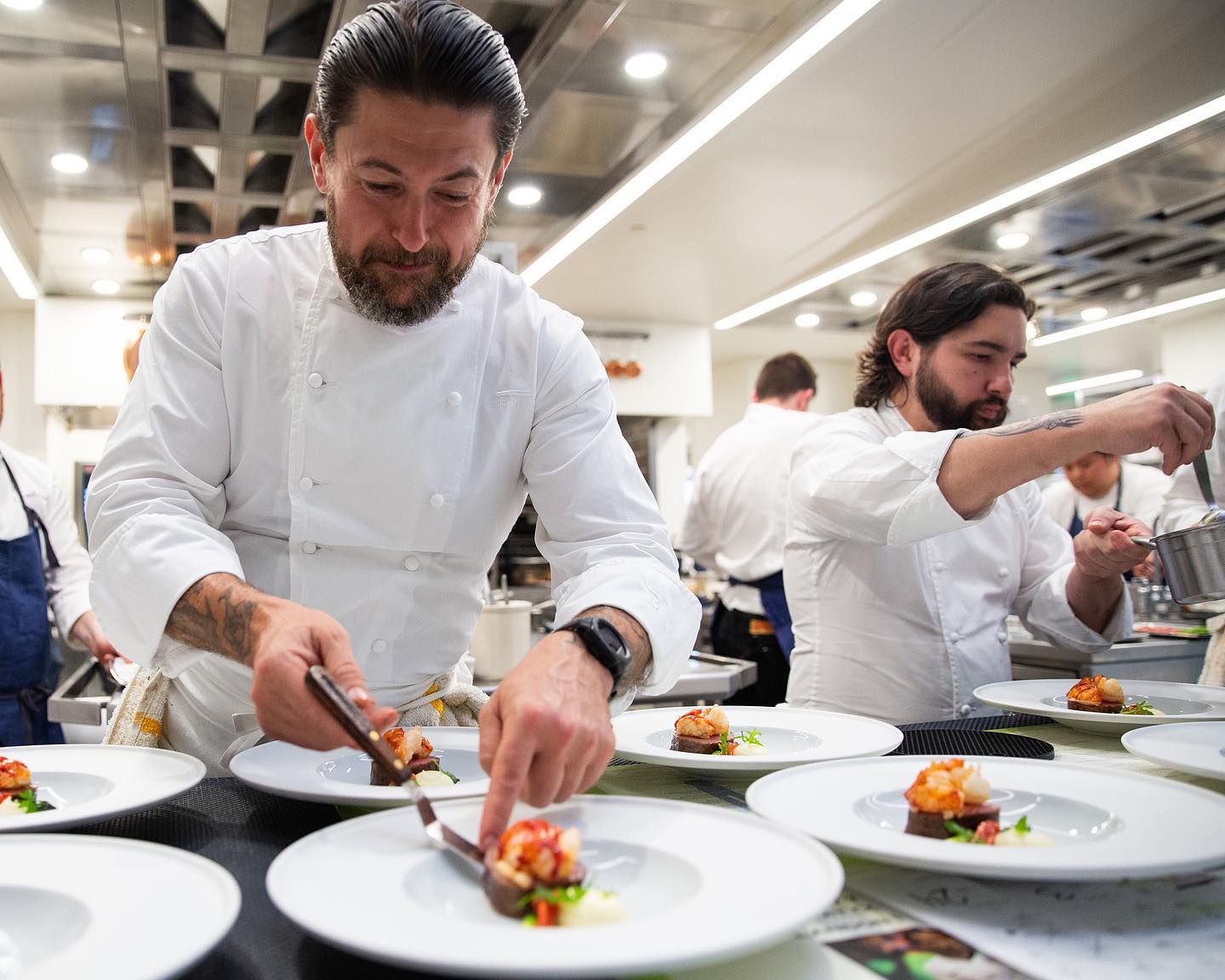 The French Laundry
For most people, including myself, having dinner at The French Laundry is a bucket list item! This Michelin, three-star restaurant is one of the most well-known destinations in Napa Valley, and the landmark achievement of world-renowned Chef Thomas Keller. The food here is so spectacular that even the late Anthony Bordain even called it "the best restaurant in the world, period."
Enjoying a meal here is a major investment, though, and you'll definitely need a reservation! I'm talking months-in-advance kind of reservation. But if you've got the time and the money, go see for yourself why the French Laundry receives such rave reviews!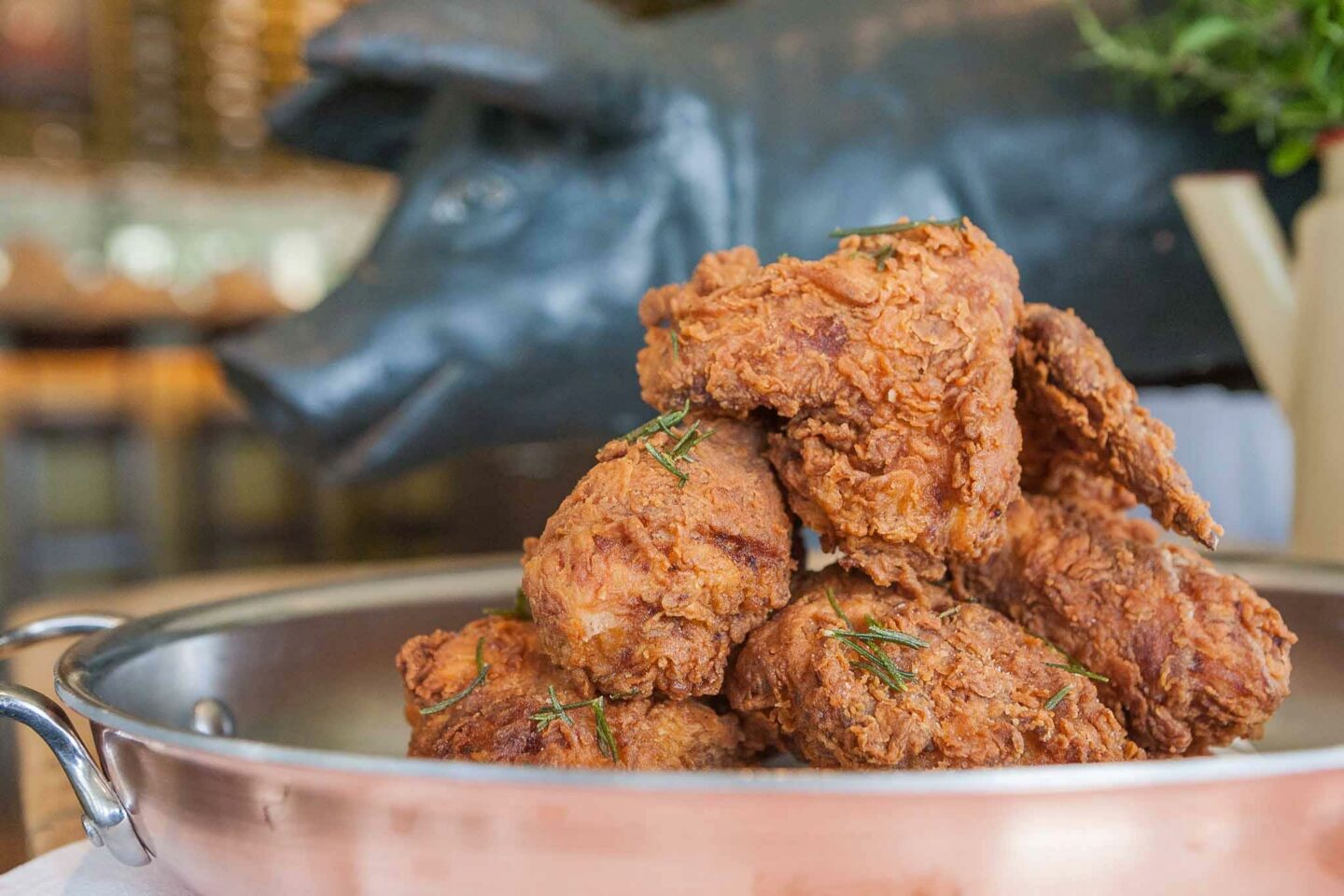 Ad Hoc
Do you love the idea of fine dining, but don't want to blow your entire girls' trip budget on dinner at The French Laundry? Half a mile down the road, you'll find Ad Hoc — another Chef Thomas Keller creation, but at a fraction of the cost! Four days a week, Ad Hoc offers a four-course family-style dinner that changes every day, but if you come for lunch on a Friday or Saturday, I highly recommend ordering the fried chicken! A Michelin-Star restaurant might be the last place you'd expect to find American comfort food, but they make some of the best buttermilk fried chicken I've ever had!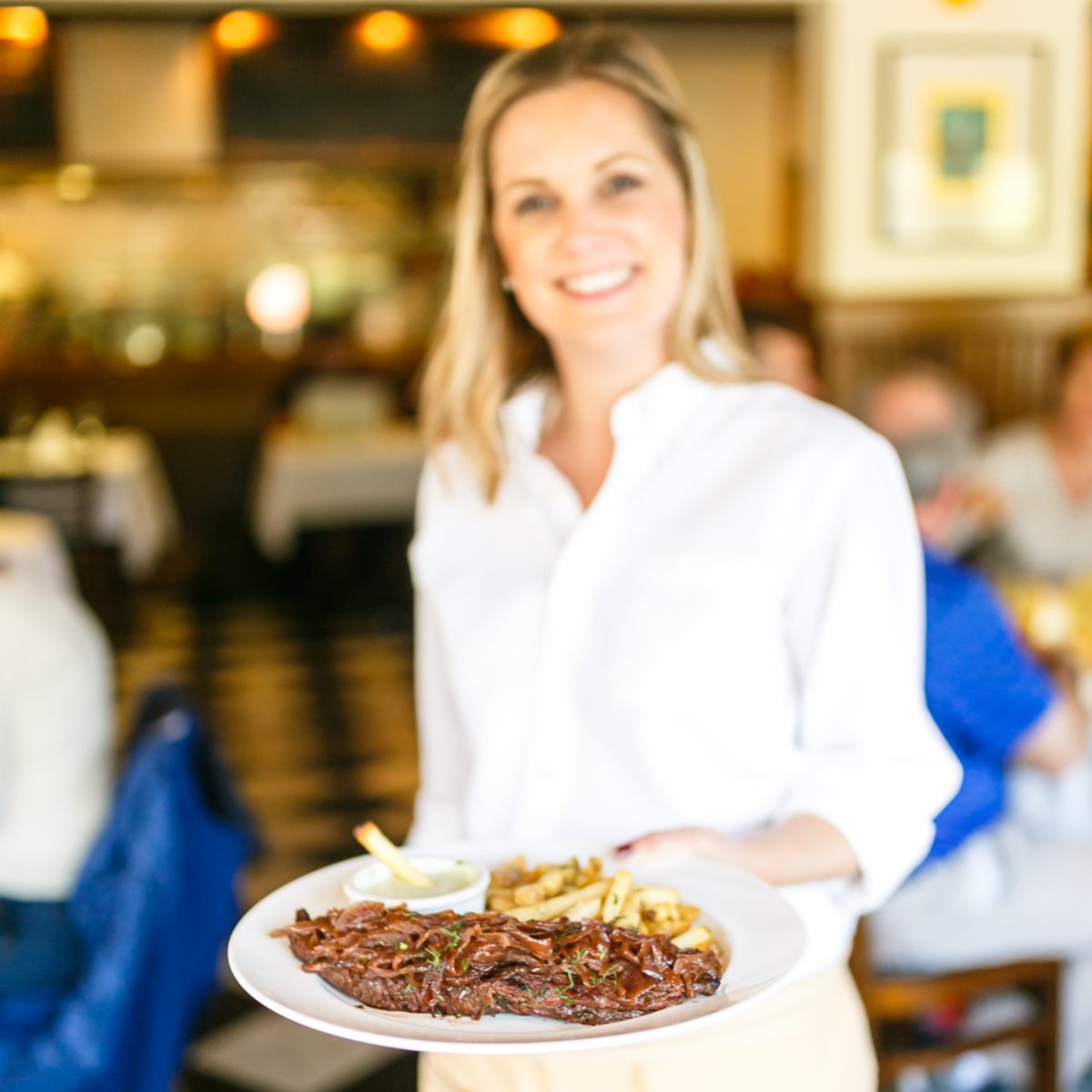 Mustards Grill
For more than 35 years, Chef & Owner Cindy Pawlcyn has been serving up American regional dishes with global influences. This place is something of an institution in the valley, and a total crowd pleaser. If you're looking for a restaurant with a little bit of everything, Mustards Grill is definitely the place for you and your gang! You'll have lots of options when it comes to the wine list and the menu, but my personal recommendation is the Famous Mongolian Pork Chop! When the word "famous" literally appears in the menu item, how can you really resist?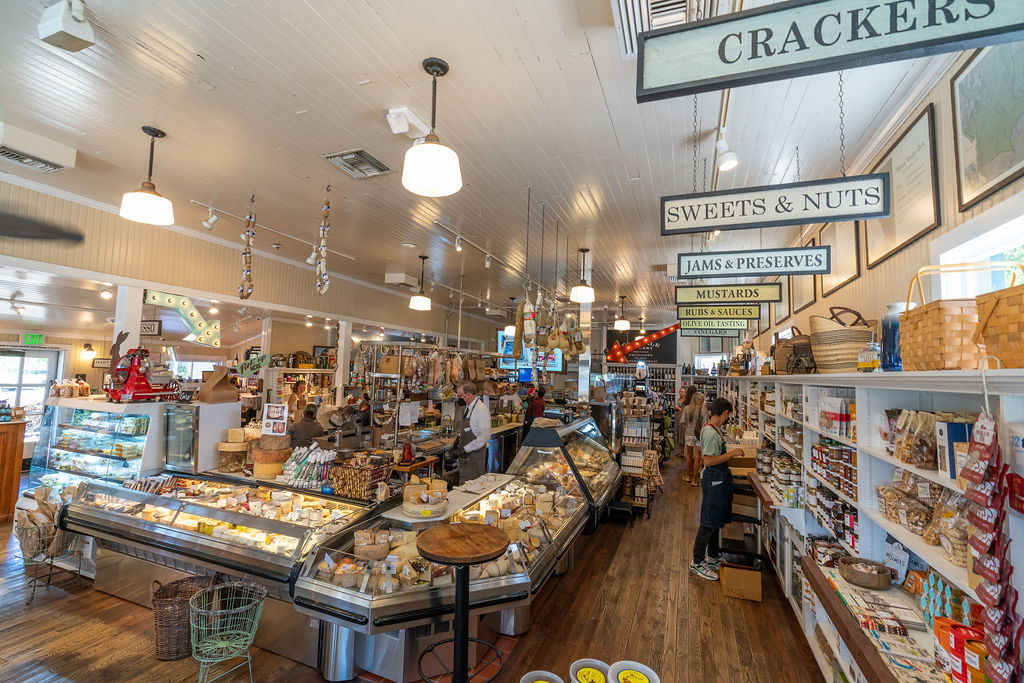 Oakville Grocery
I know what you're thinking…why should I go to a grocery store when there's so many Michelin-Star restaurants a stone's throw away from me? This isn't just any old grocery store, though. Oakville Grocery is the oldest continually operating grocery in California, and a favorite among tourists and locals alike. It's the perfect place to stop in and order artisanal sandwiches, house prepared salads, creamy dips, and any other provisions you might need for the perfect picnic in Wine Country.
There's lots of picnic-friendly vineyards in Napa Valley, and you can find everything you need to have an idyllic afternoon at Oakville Grocery.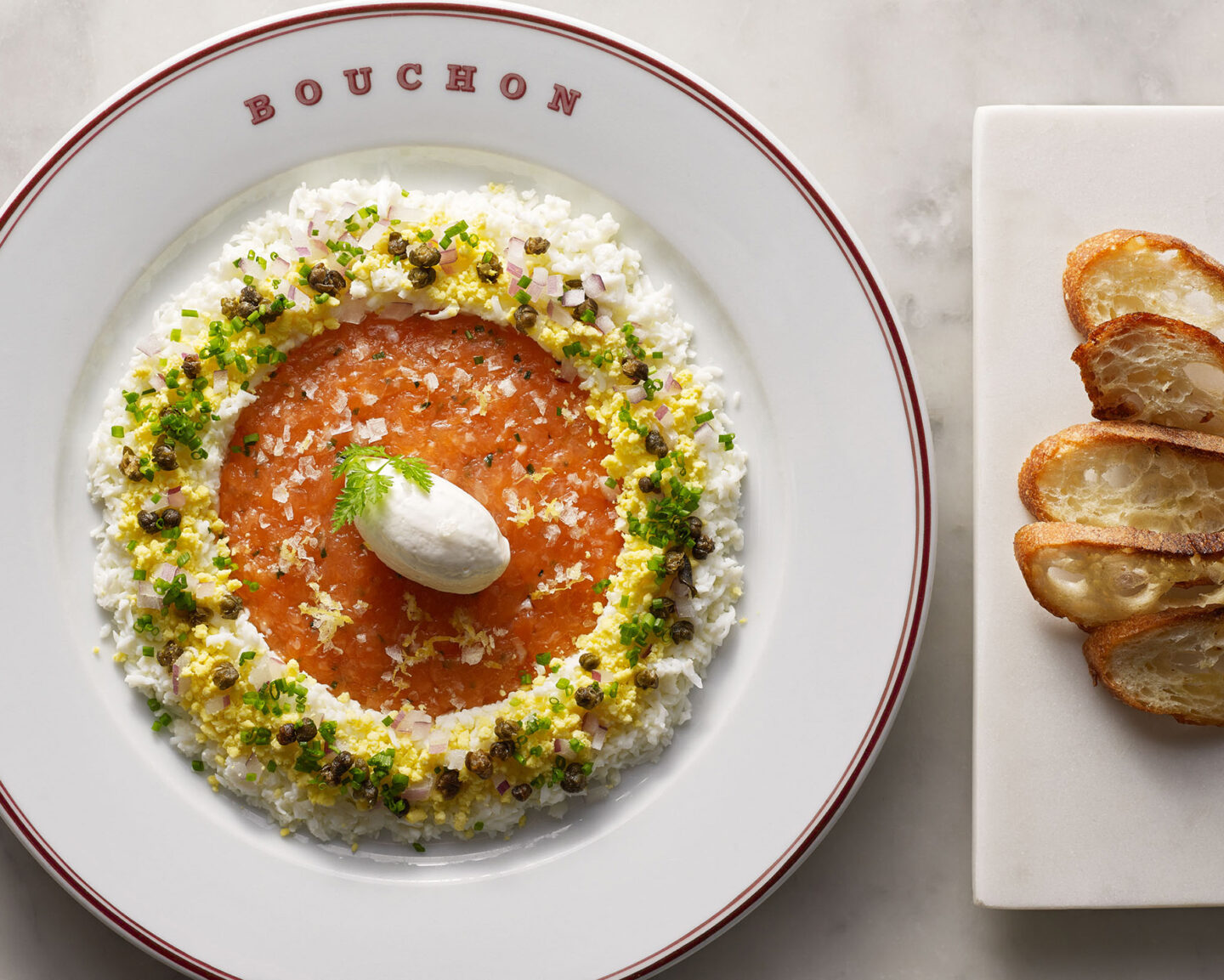 Bouchon Bistro
Another Michelin-Star restaurant from Chef Thomas Kelller, Bouchon Bistro offers hors-d'oeuvres, salades, "Fruits de Mer," and other authentic French bistro fare. If you're a fan of shellfish, the raw bar at Bouchon Bistro is not to be missed! Similar to his other restaurants in the area, the menu showcases the best products available that day, and features seasonal offerings that change throughout the year.
Bouchon Bakery
When Bouchon Bakery first opened its doors, initially, it was primarily meant to provide Chef Thomas Keller's other award-winning restaurants — like the Bouchon Bistro next door, or The French Laundry up the road — with one-of-a-kind breads. The boulangerie quickly became its own landmark destination, though, and if you're coming to Yountville, you need to stop in for their pastries! I'm a HUGE fan of their chocolate chip cookies.
I can speak from lots of personal experience that there's usually a bit of a line, but trust me when I say it's well worth the wait!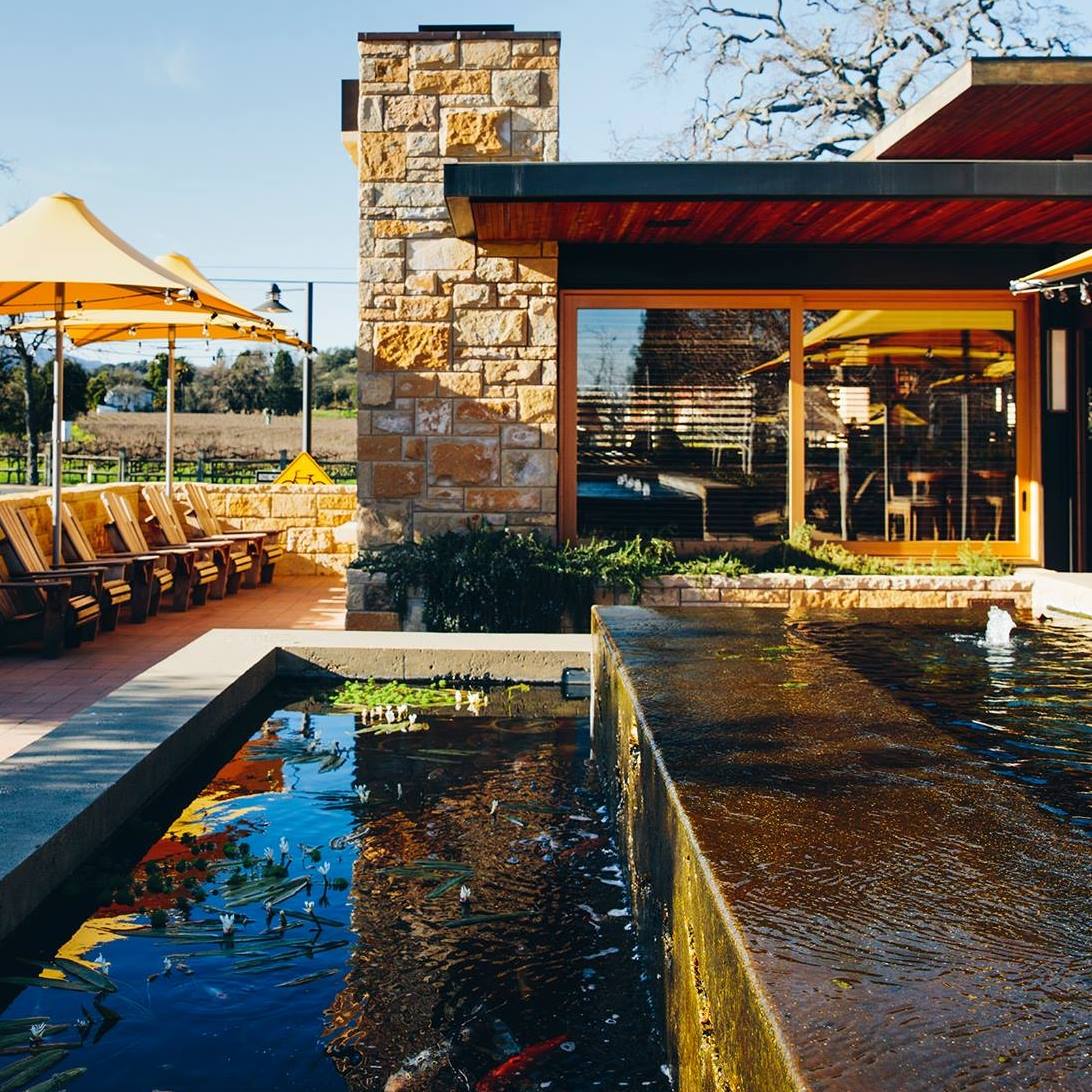 R&D Kitchen
R&D Kitchen is a local favorite that has everything from American fare to sushi, and even free corkage! The food is great, but I do have a few words of warning when it comes to getting a table; Reservations aren't required, but I recommend calling ahead to avoid a potentially long wait! It's a great place to have an intimate dinner, since R&D Kitchen prioritizes parties of two people, but if you're on a girls trip with six or more friends, they likely won't be able to accommodate you. And make sure you dress to impress, since tank tops, flip flops, and athleisure are considered too casual for their dining room.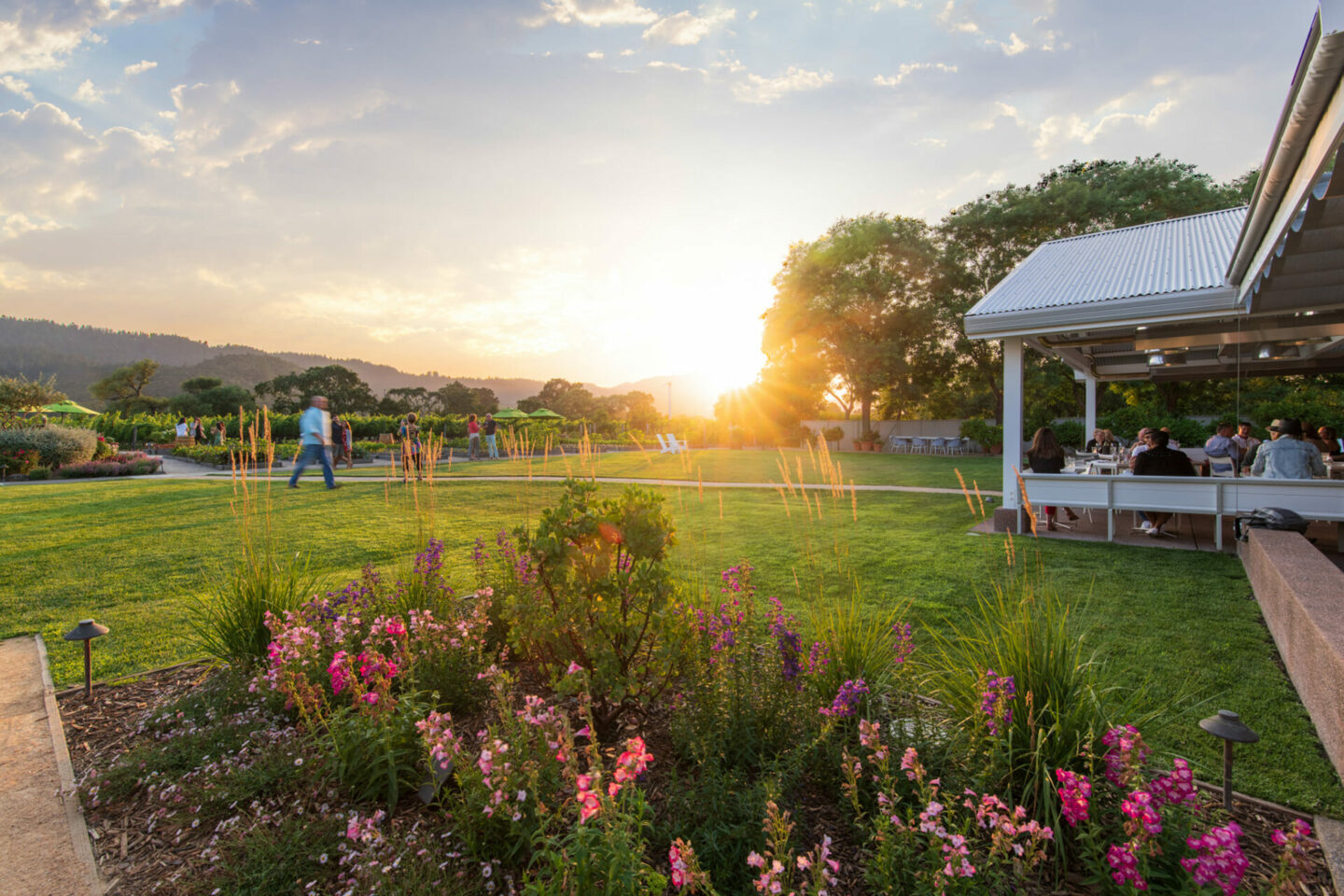 Brix Restaurant & Gardens
The food here is fantastic, but my favorite part about this restaurant is the gorgeous, sweeping views of the gardens. What better way to enjoy a delicious, farm to table dining experience, than being surrounded by two acres of gardens and orchards that help provide the meal on your plate? The lunch and dinner menus are both fantastic, but after you're done, be sure to treat yourself to a stroll around the gardens.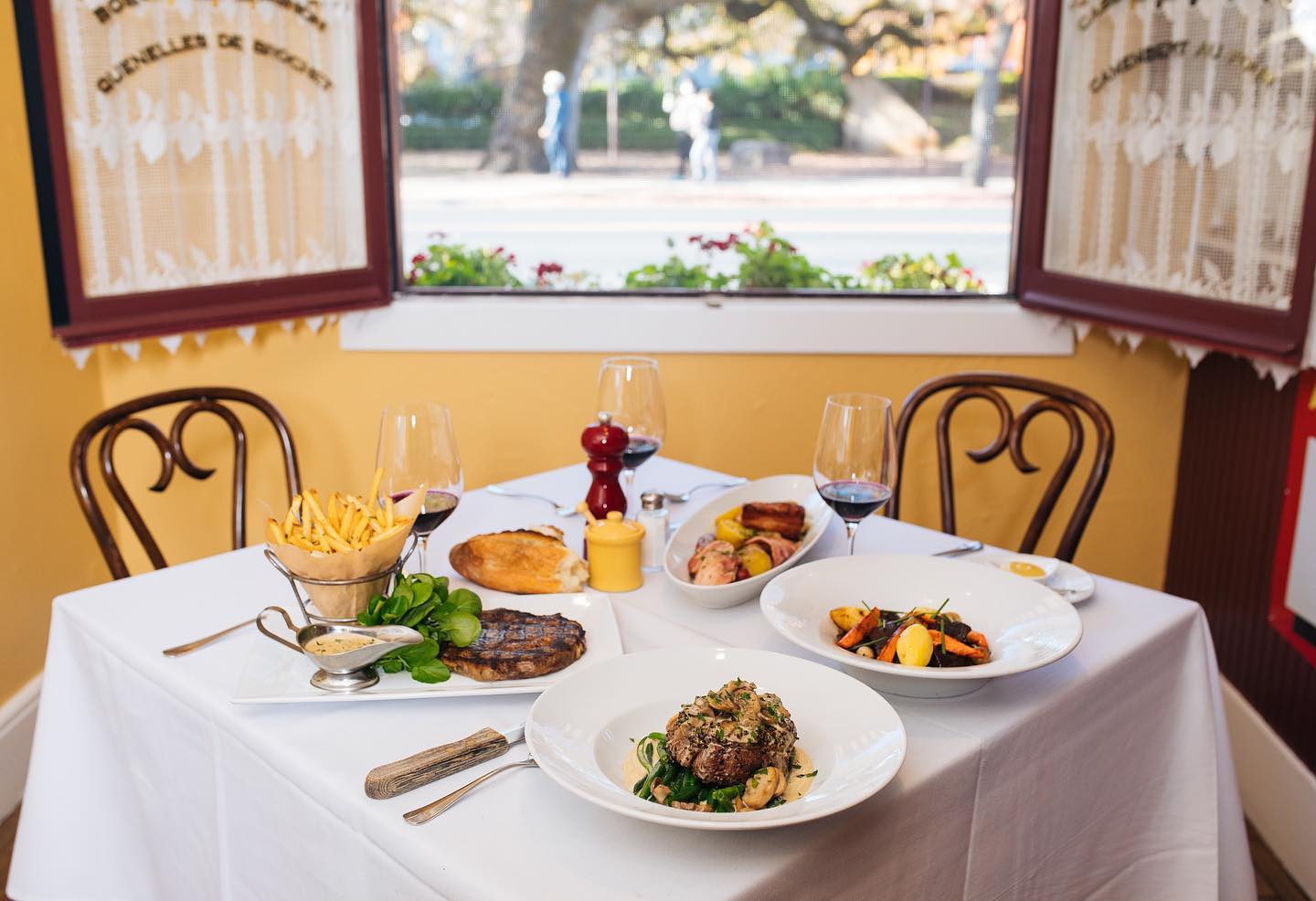 Bistro Jeanty
At Bistro Jeanty, located in the heart of Napa Valley Wine Country, you'll find authentic French homestyle cuisine, made from fresh, quality ingredients. The delicious menu offerings and the warm, welcoming atmosphere have made it a fan favorite for more than 20 years.
Born in Champagne, France, Chef Phillipe Jeanty first came to Yountville in 1977 to help open the Chanson Restaurant — the first fine dining establishment in Napa Valley. He quickly became the executive chef, but over the years, Phillipe began longing to open his own bistro, where he could recreate all of his favorite, childhood foods. In April 1998, he opened Bistro Jeanty, and his nostalgic creations quickly received critical acclaim.
If you're looking to experience some authentic, homestyle French cuisine, Bistro Jeanty is a must-stop destination.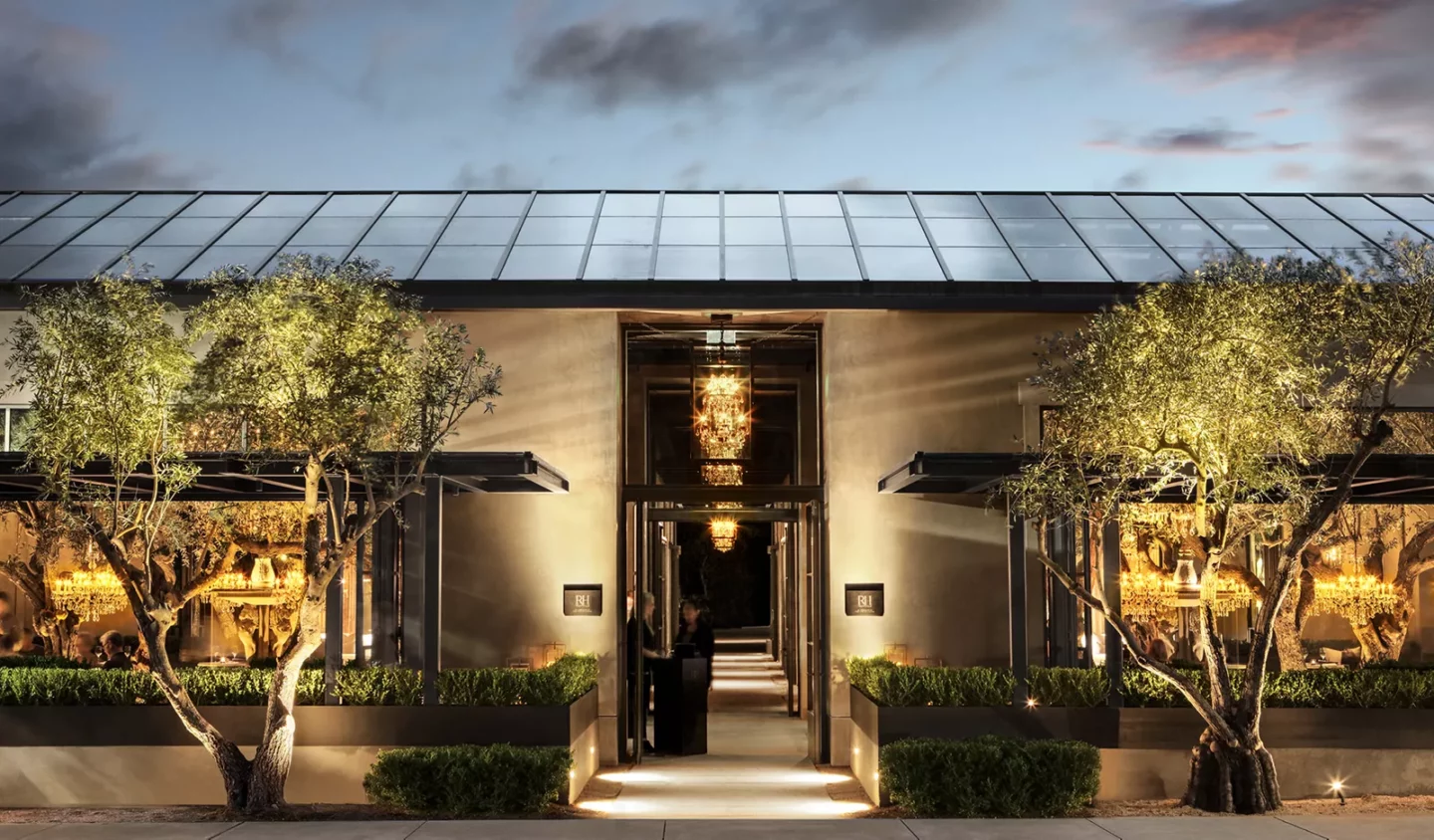 RH Yountville
At RH Yountville, you'll find the perfect integration of food, wine, art, and design. The five-building compound features a restaurant, of course, as well as a wine vault and gallery! If you're a fan of all things interior design and fine dining, you need to add RH Yountville to your trip itinerary. The restaurant features an ingredients-driven menu that embodies the valley's laid back elegance, and each plate can be enjoyed alongside the perfect glass of wine, thanks to the carefully curated wine list. You'll find some of the very best offerings close to home and abroad.
Learn more about RH Yountville
Frequently Asked Questions
What is Yountville known for?
There's no shortage of things to do when you're in Yountville! You're surrounded by award-winning vineyards, tasting rooms, and of course, Michelin-Star restaurants! This picturesque town might be in the heart of Napa Valley, but it's perhaps best known for it's award-winning culinary scene!
When did RH Yountville open?
RH Yountville opened its doors in 2018. The five-building compound features a restaurant, of course, as well as a wine vault and gallery!
Is Yountville worth visiting?
If you're a fan of fine wines and fine dining, there's no better place in Napa Valley than Yountville! The French Laundry is considered one of the very best restaurants in the country, and the town is also home to the oldest grocery store in California – featuring no shortage of artisanal sandwiches, salads, cheeses, jams, and more!
Other Blog Posts You'll Love
Yountville Wineries: Fall in Love With Napa Wine Country
Atlas Peak Wines That Won't Disappoint
Budget-Friendly Wine Tastings in Napa