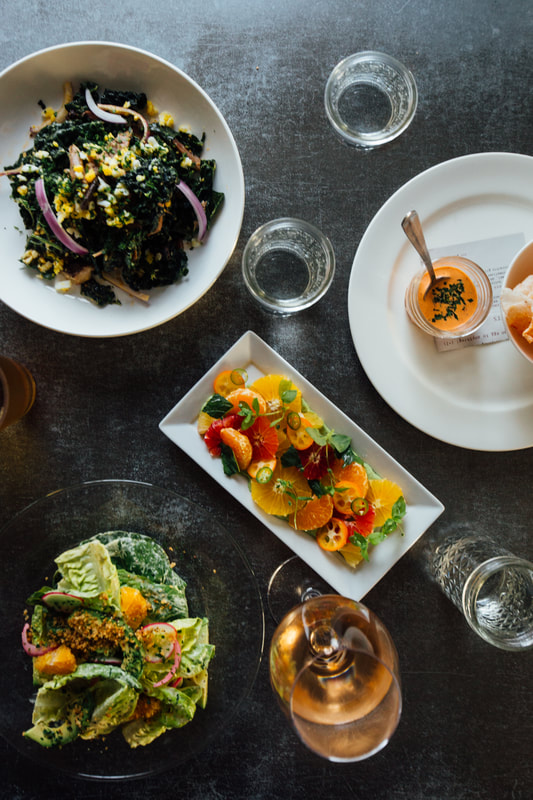 Whether you're here to sample some of the best Sauvignon Blanc in Wine Country, or you're looking to relax and unwind in the city's famous mineral hot springs, Calistoga's restaurants, bars, and cafes are sure to impress! This small city is home to a vibrant culinary scene, and no matter what you're in the mood for for breakfast, lunch, or dinner, you'll be in for a real treat when you dine in Calistoga!
Best Restaurants in Calistoga
The Calistoga Restaurant Scene is a foodie's dream! This little sliver of Napa Valley has everything from fine French Bistros, to laid back barbeque joints. If you're only visiting Calistoga for a short weekend, checkout this guide to some of the best restaurants in town!
Fleetwood
Fleetwood is one of my absolute favorite places to eat in Calistoga! They offer incredible seasonal menus that serve up bold tastes, vibrant colors and texture, and the woodfire pizzas are nothing short of sensational. You'll fall in love with the restaurant's Italian and Mediterranean vibes, and the lively atmosphere. Fleetwood is anchored to the Calistoga Motor Lodge & Spa, but you don't need to be a guest to enjoy all the delicious offerings!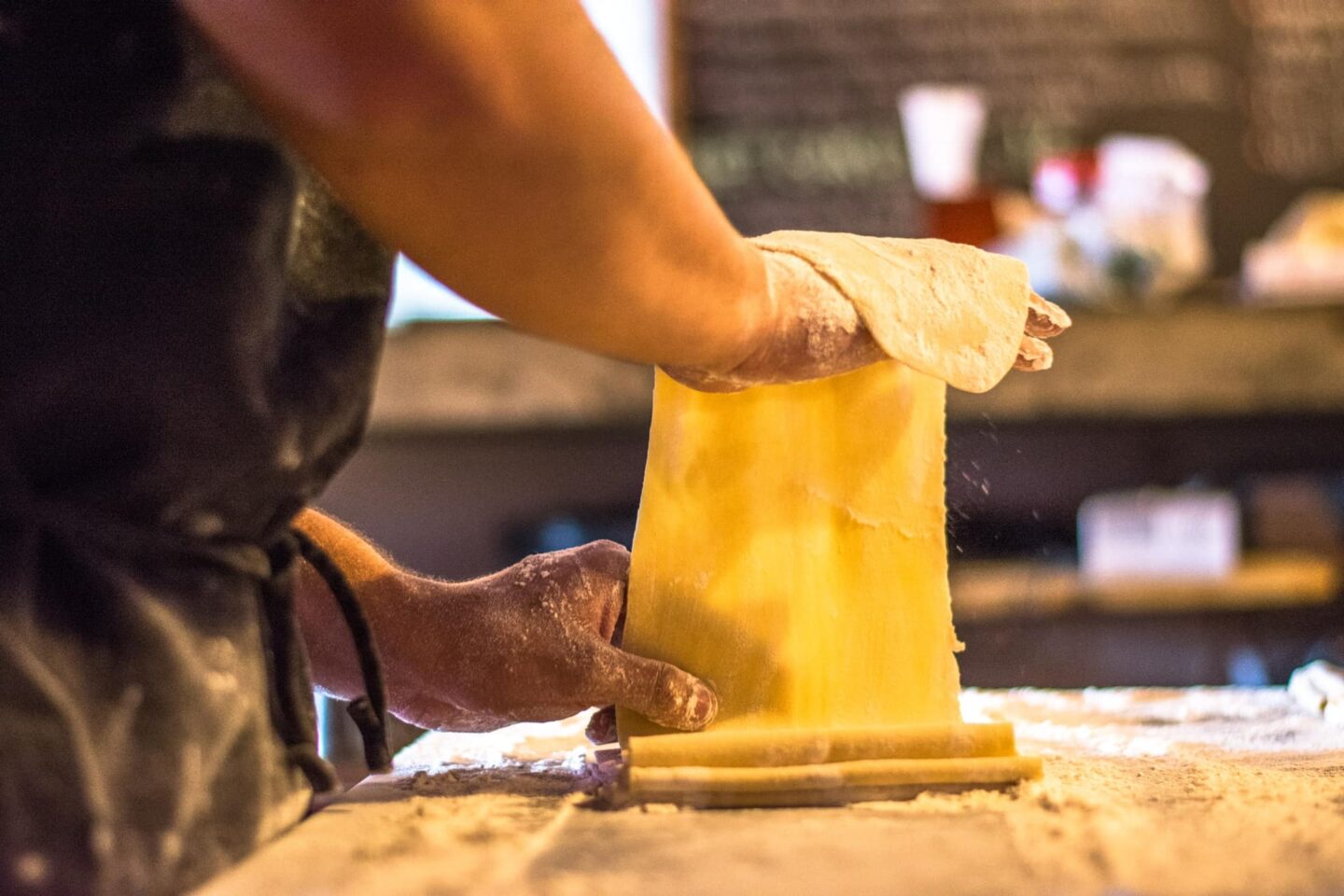 Mangia Mi
How many restaurants offer you the opportunity to watch your pasta be made from scratch?! At Mangia Mi, you'll feel more like family than a customer. Between the ever-changing chalkboard style menu filled with Chef Rebecca White's newest creations, and a hand selected wine list starring local vineyards, you're in for one of the most intimate dining experiences of your life!
Sushi Mambo
This sushi spot is a favorite among tourists and locals alike! Conveniently nestled into downtown Calistoga, you'll find a delicious selection of traditional and inventive Japanese cuisine. Sushi Mambo is the perfect spot to grab dinner after a long afternoon of wine tastings in Calistoga, and if you're in the mood to sip some more, they also offer a great selection of beer, wine, sake and Shochu, too!
Hydro Grill
If you're looking for a delicious and down to earth dining option, Hydro Grill serves up fantastic dishes morning, noon, and night! It's the perfect spot in upper Napa Valley to grab a quick bite, share a drink, or enjoy some "Hydrotherapy." From Eggs Rancheros and Crispy Asian Salads, to Roasted Chicken and Creme Brule, Hydro Grill serves up a wide assortment of dishes! No matter what meal you stop in for, you're sure to find something on the menu you'll love!
Of course, they also have a full bar, with a wide selection of beer, wine, and cocktails.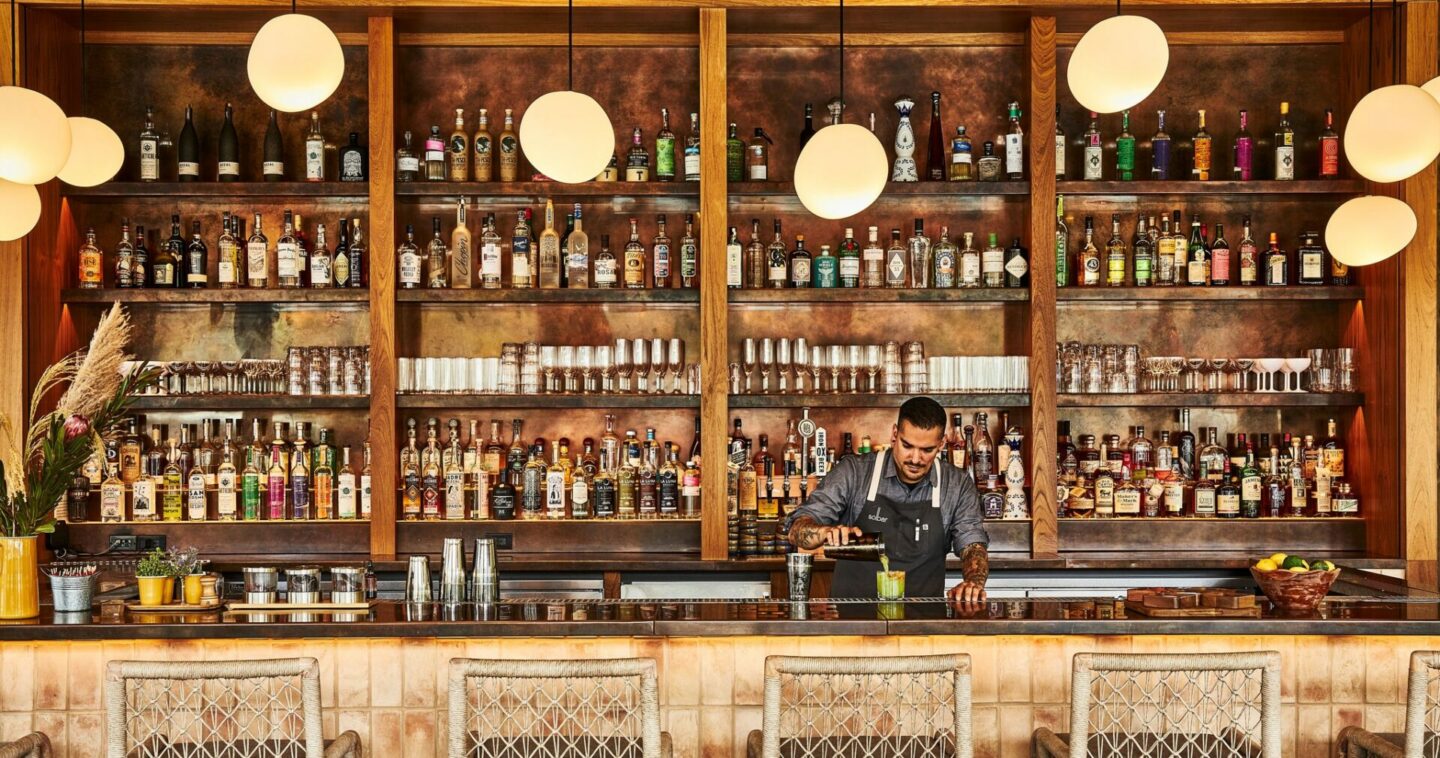 Picobar
It's hard not to feel glamorous when you visit Picobar! The vibes here are laid back and casual, but the views are breathtaking and the food is unforgettable! The restaurant is part of Solage Resort & Spa, but you don't need to be a guest at this luxury destination to enjoy their delicious, contemporary Mexican cuisine or colorful, craft cocktails. If you make it out to this gorgeous, poolside restaurant during your trip to Calistoga, I highly recommend the Torta Cubana!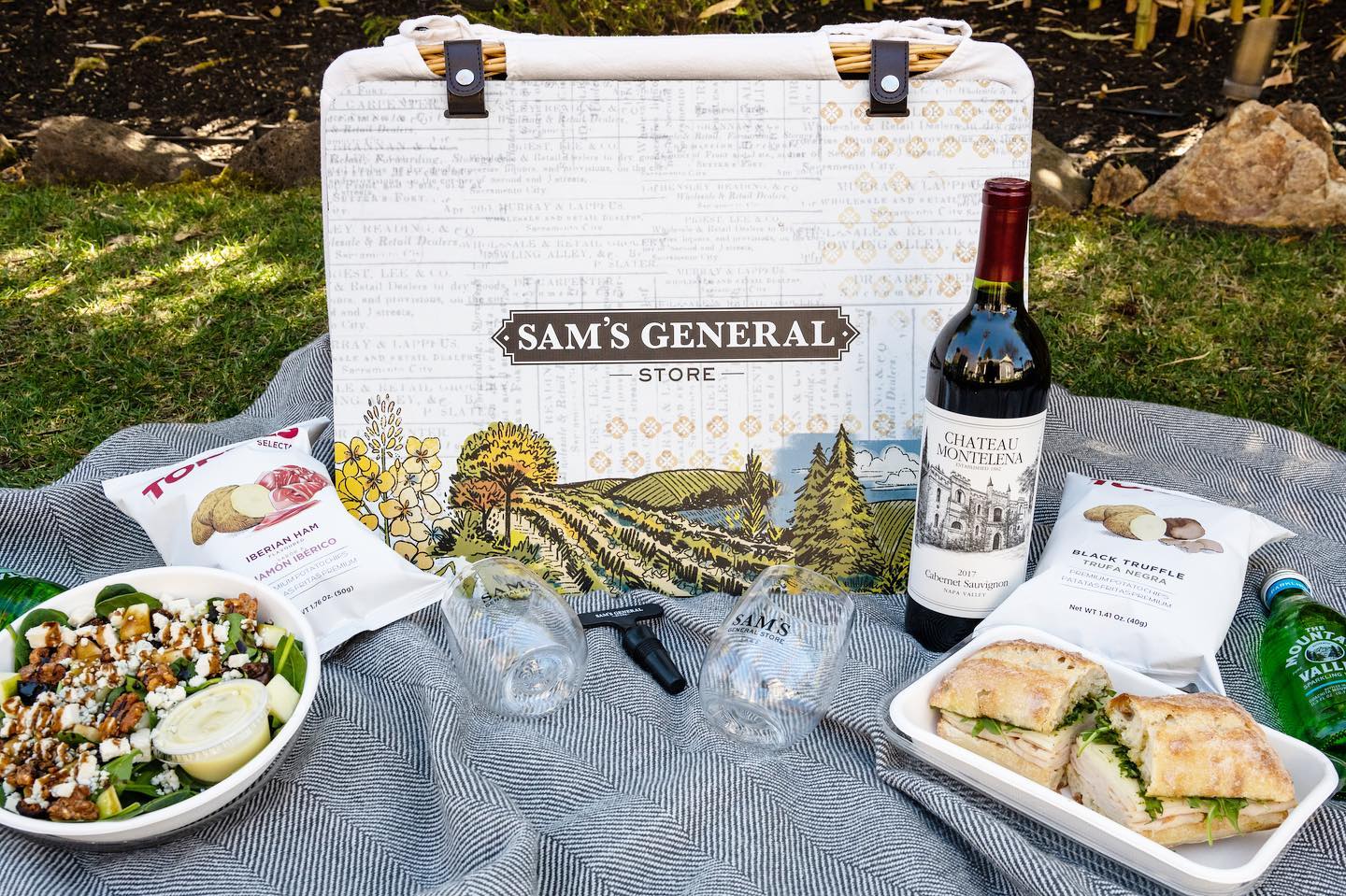 Sam's General Store
If you're visiting Napa Valley for the first time, I highly recommend checking out Sam's General Store! For early birds who like to hit the ground running, they've got great coffee, pastry, and other quick takeaway bites, but if you like to take things slow and have a little more time to spare, you need to try their picnic lunch!
Each custom picnic basket comes with sandwiches or salads, chips, and a little something sweet! They'll also throw in some wine glasses so you can uncork and enjoy that new favorite bottle of wine you picked up from your latest tasting. All that there's left to do is enjoy!
If you're a guest at the accompanying Brannan Cottage Inn, breakfast with Sam's General Store is actually included with your stay.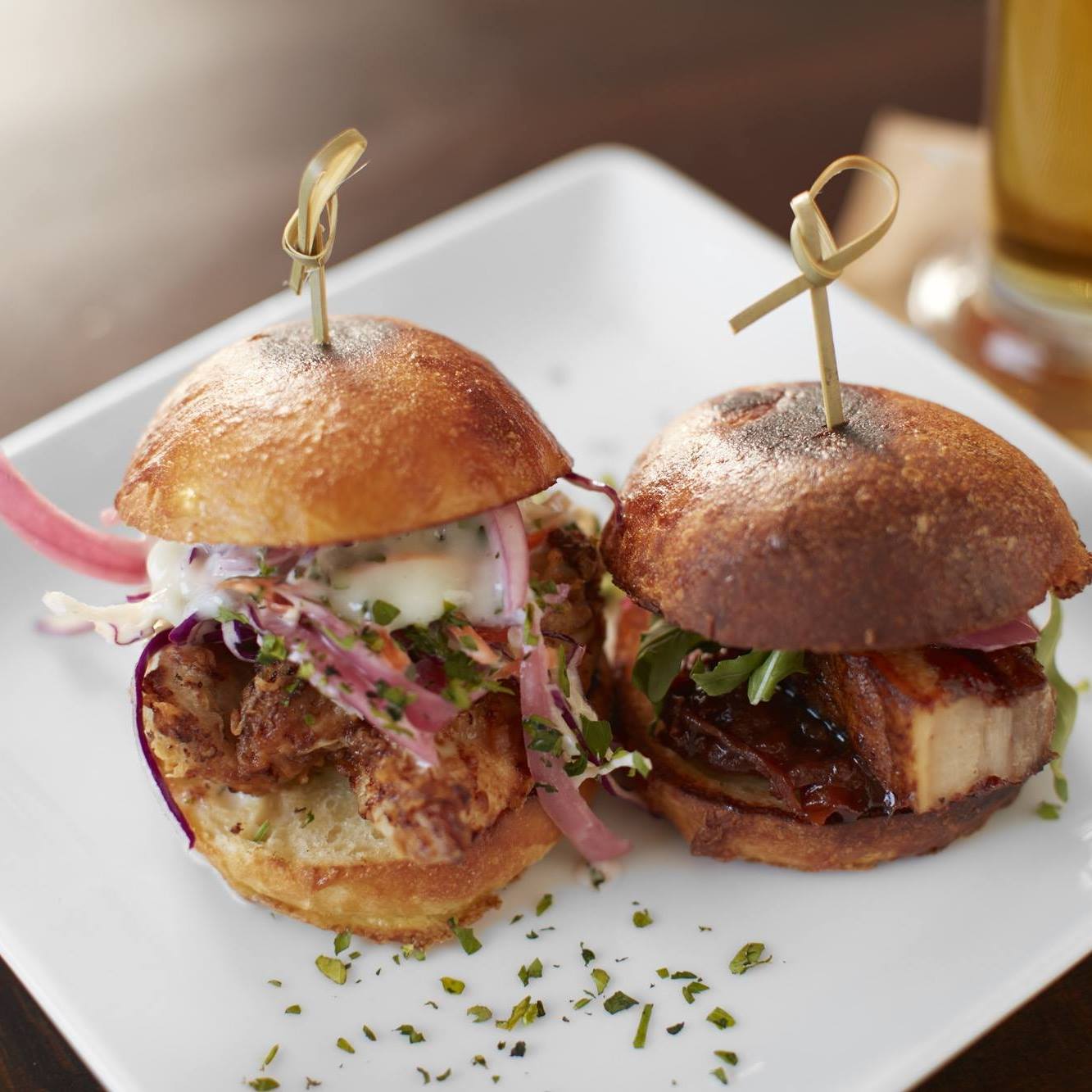 Johnny's Restaurant & Bar
Located in the historic Mount View Hotel in downtown Calistoga, Johnny's Restaurant & Bar is a fantastic brunch, lunch, and dinner establishment! They're also known for their fantastic happy hour offerings. Whether you're looking to try a house Muddy City Brew, sip some more local wines, or peruse the cocktail menu, Johnny's is a great place to relax and unwind with friends.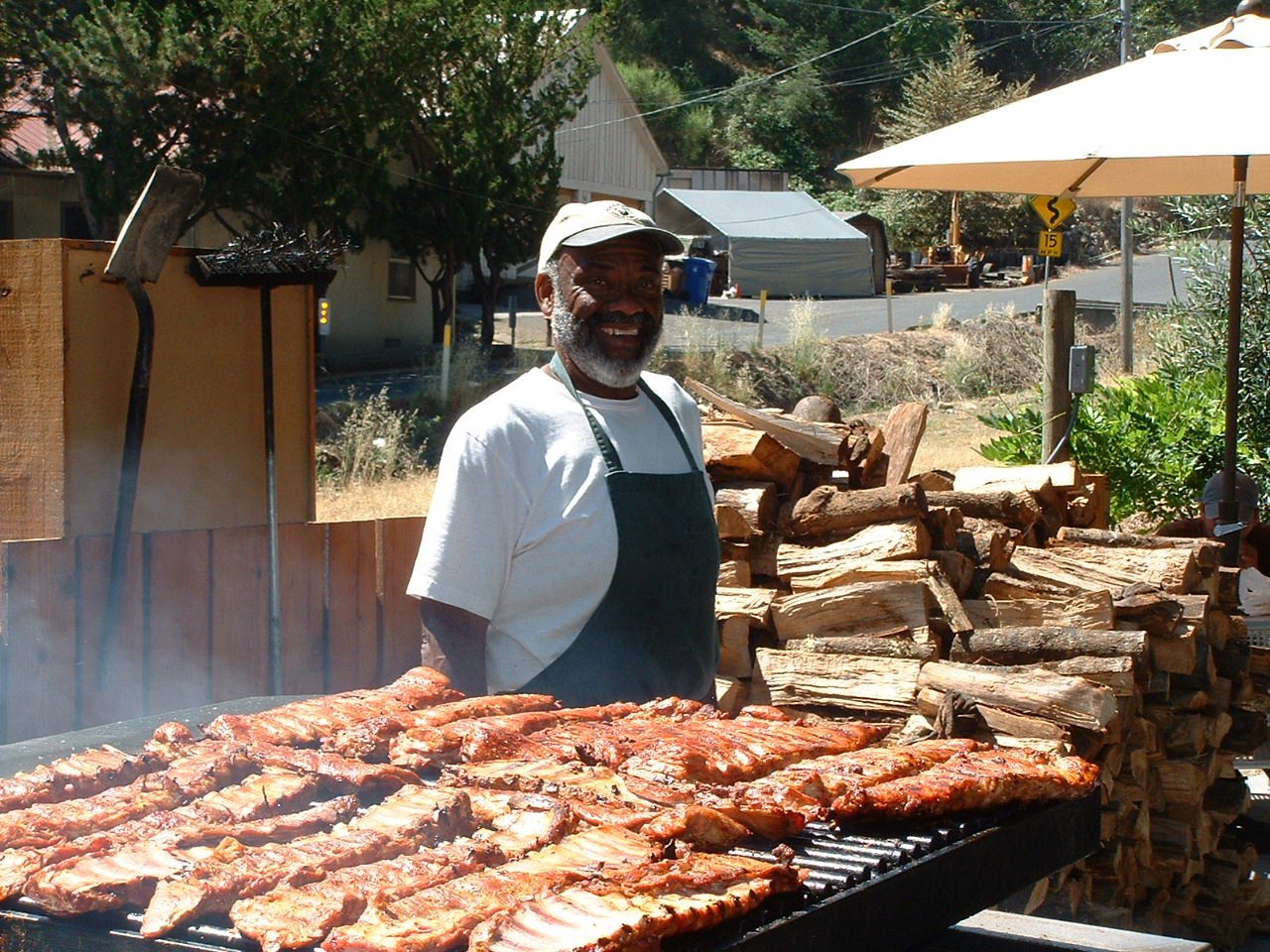 Buster's Southern Barbeque
Buster's Southern Barbeque & Bakery is a true staple of Calistoga. His authentic family barbeque recipes and training comes all the way from Louisiana, but Buster's been serving up ribs, pulled pork, baked beans, and other delicious creations to the people of southern California since 1965! It's the perfect place if you're looking for some southern comfort, live jazz music, and outdoor seating with a welcoming and lively atmosphere.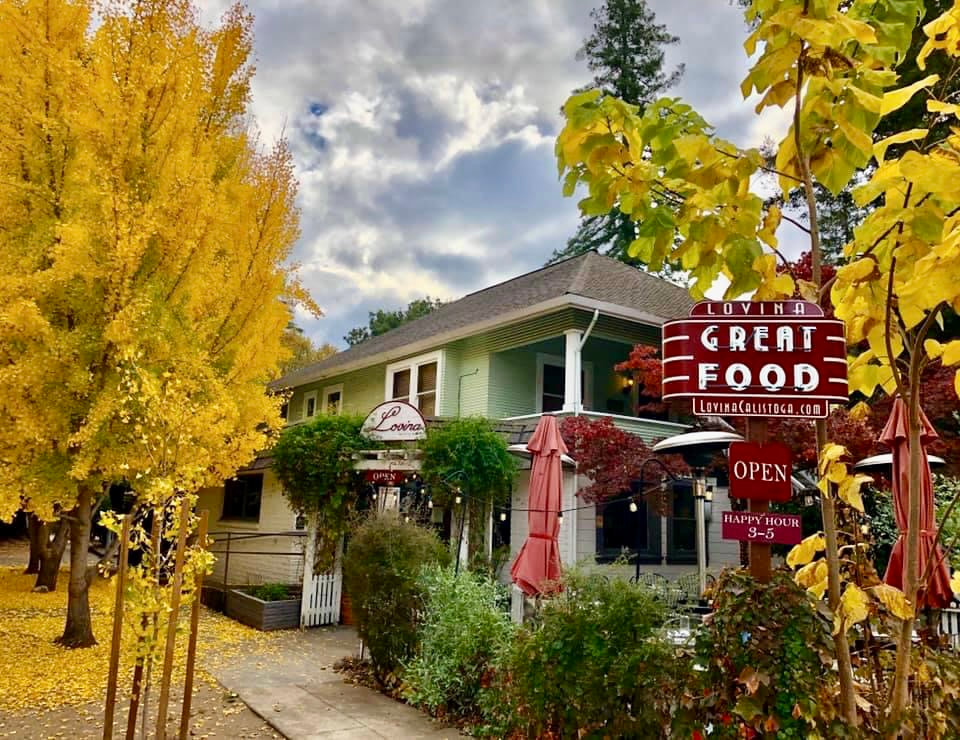 Lovina Restaurant
You'll find this culinary gem inside a historic home on Main Street in downtown Calistoga! They're open every evening on weeknights and offer a brunch menu on the weekends, but the food and the service here is so incredible that I highly recommend making a reservation in advance! And there's a few other reasons for you to fall in love with Lovina — like the extensive wine list, the gorgeous outdoor seating options, and the fact that you're not expected to tip!
Owner Jennifer Bennett is something of a pioneer in the restaurant service industry. All of her menu prices include revenue share, 401(k) with employer match, paid family leave, 50 percent funded health & dental insurance, and two weeks paid vacation for employees.In fact, 30 percent of all sales are distributed directly to staff.
Maybe it's just me, but knowing the people preparing and serving my meals are treated fairly, makes the food taste that much better!
Learn more about Lovina Restaurant
Evangeline
If you're looking for some fine French dining, with a touch of Creole flare, Evangeline is an excellent option! Plus, this French Bistro is locally owned and operated. Being able to say "Bon Appetit" to these delicious entrees has never felt so good!
Frequently Asked Questions
What is Calistoga known for?
In addition to the hundreds of acres of vineyards you'll find in this part of Napa Valley, Calistoga is best known for its mineral hot springs! If you really want to splurge during your weekend getaway, check out Indian Springs! The luxurious springs resort was built by Sam Brannan, who wanted this part of California to rival the hot spring resorts in Saratoga, New York. That's actually how the city is said to have gotten its name!
Is Calistoga worth visiting?
Calistoga is absolutely worth visiting! There's so much to see and do while you're here! Be sure to drink in the offerings at some of our award-winning wineries, soak in the hot springs, savor the vibrant culinary scene, and appreciate the history and authentic victorian architecture!
What are the most popular restaurants in Calistoga?
There's a ton of fantastic places to eat in Calistoga! This guide is in no way an exhaustive list of all your options, but it's a terrific place to start exploring!
What are the best restaurants in Calistoga that provide takeout?
There's a lot of great takeout options in Calistoga, but some of my personal favorites include Buster's Southern Barbeque, Sushi Mambo, and Sam's General Store.
Other Posts You'll Love
Best Wineries in Calistoga: The Complete Guide
Budget-Friendly Wine Tastings in Napa