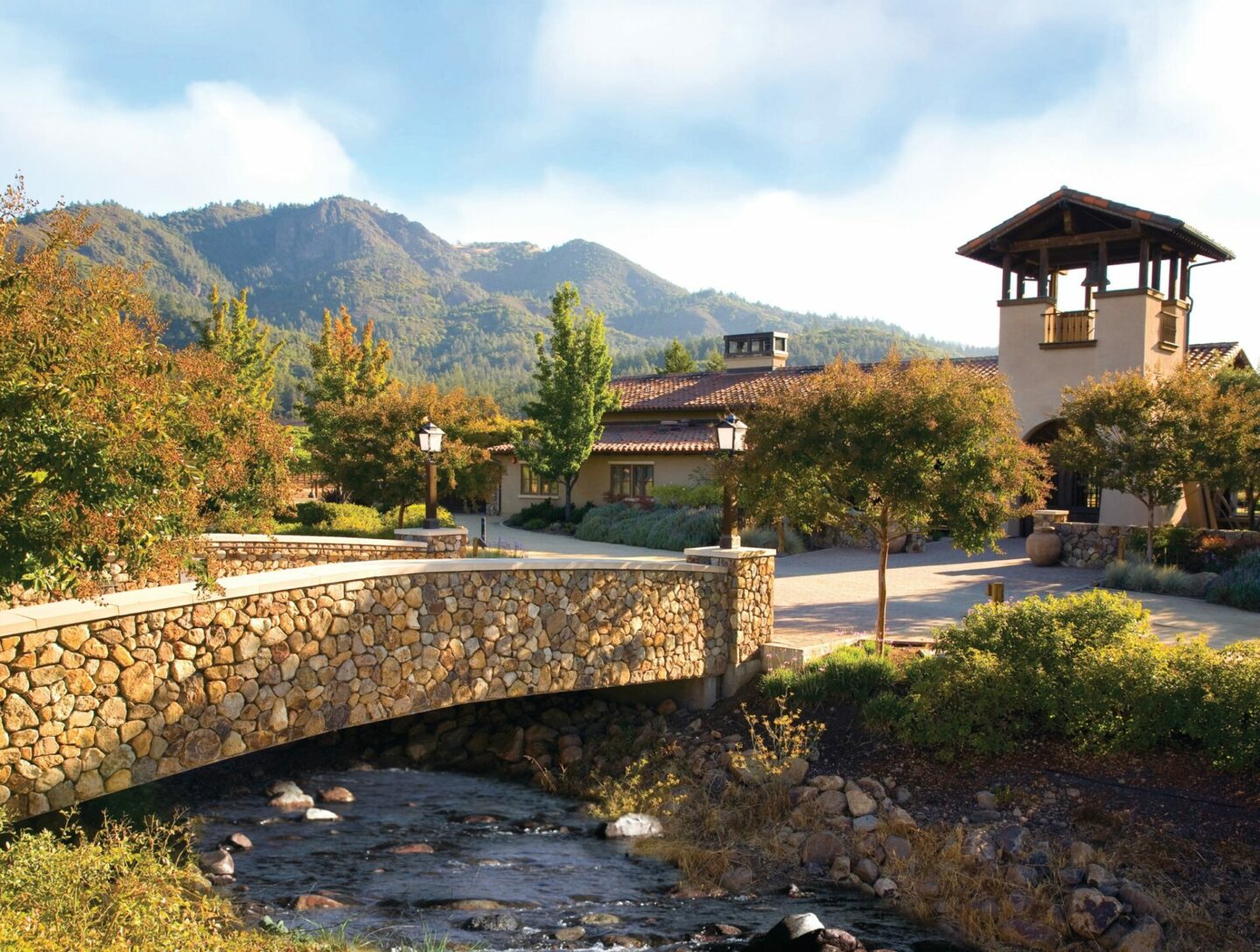 Kenwood is a small town offers the best of everything in Sonoma wine country. You'll find gorgeous state parks and breathtaking hiking trails only a stone's throw away, as well as some of the most elegant and idyllic wineries and vineyards in Sonoma Valley. When you're not busy appreciating the area's natural beauty, I highly encourage you to check out all of these Kenwood Wineries. You'll find yourself tasting award-winning wines in chateaus and castles, and getting to explore endless rows of vineyards.
Best Kenwood Wineries
If you're searching for some of the best wineries in Kenwood, this blog post will point you in the right direction! No matter what you're looking for or what your tastes – whether that's rustic chic or royal elegance – there's something for everyone here!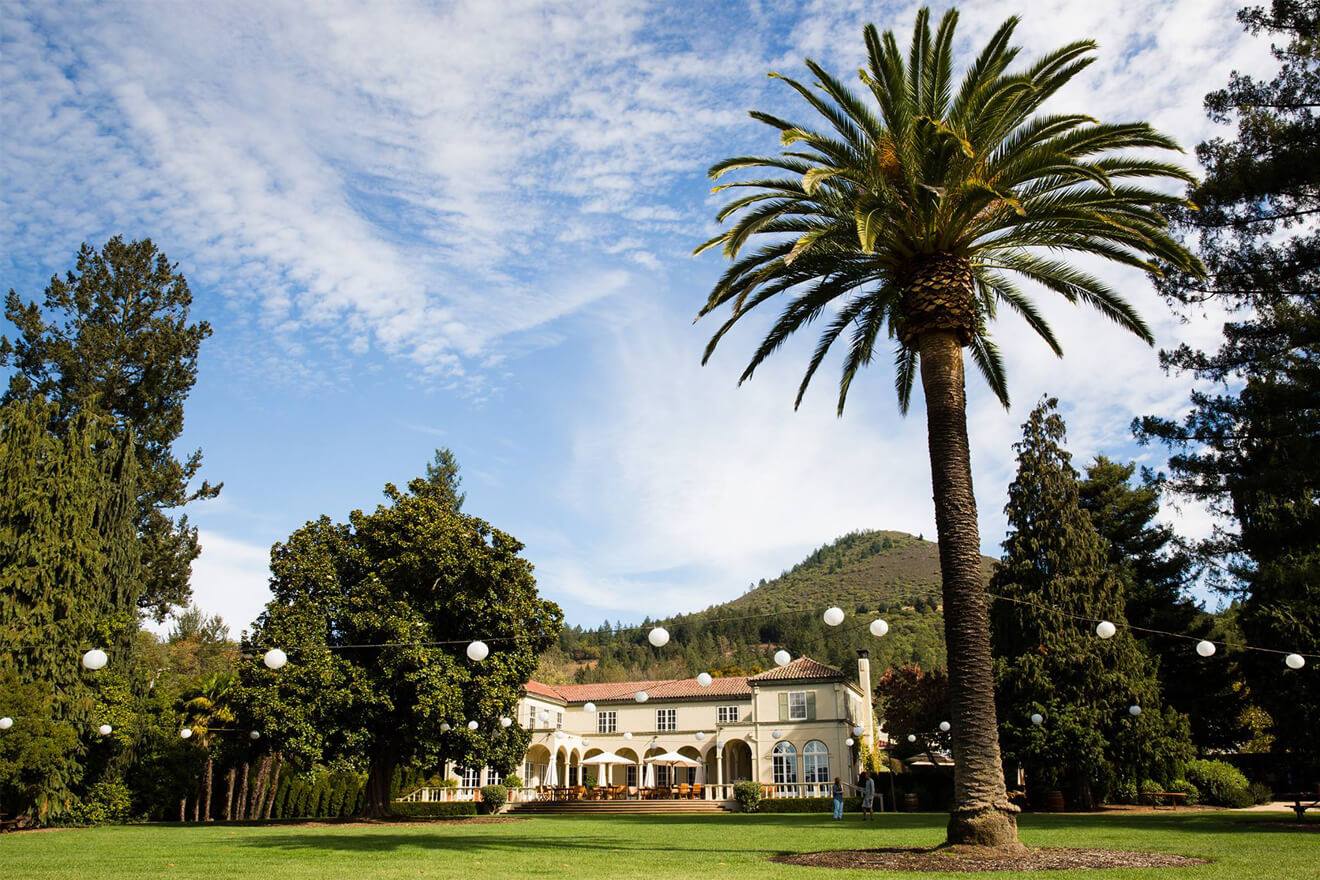 Chateau St. Jean
It's hard to imagine that this gorgeous winery used to be someone's private summer home! When you visit Chateau St. Jean, you'll feel like you've stepped foot into a real life fairytale. This breathtaking chateau comes with stunning views of a sprawling vineyard, lush gardens, and a dramatic backdrop of mountains climbing in the distance.
You'll be able to enjoy a little bubbly during a tasting out on the gorgeous patio, along with some stunning Chardonnay, Pinot Noir, Syrah and Cabernet Sauvignon. There's something for everyone in this idyllic slice of wine country. If you're exploring wineries in Kenwood, CA, this needs to be at the top of your list!
VJB Cellars
If you love to indulge in all things Italian, this is the place for you! Imagine getting to savor limited production Italian varietals and pairing those with hand-tossed pizzas! All of the tasting experiences at VJB Cellars are incredible, but I highly recommend splurging on the Long Table Tasting & Lunch. You'll enjoy an assortment of incredible wines, wood-fired pizzas, and the famous house-made Caesar salad.
For those of you who love a good Prosecco, I highly recommend grabbing a glass! While you're at it – if you're not too full from all that incredible pizza – try a charcuterie board!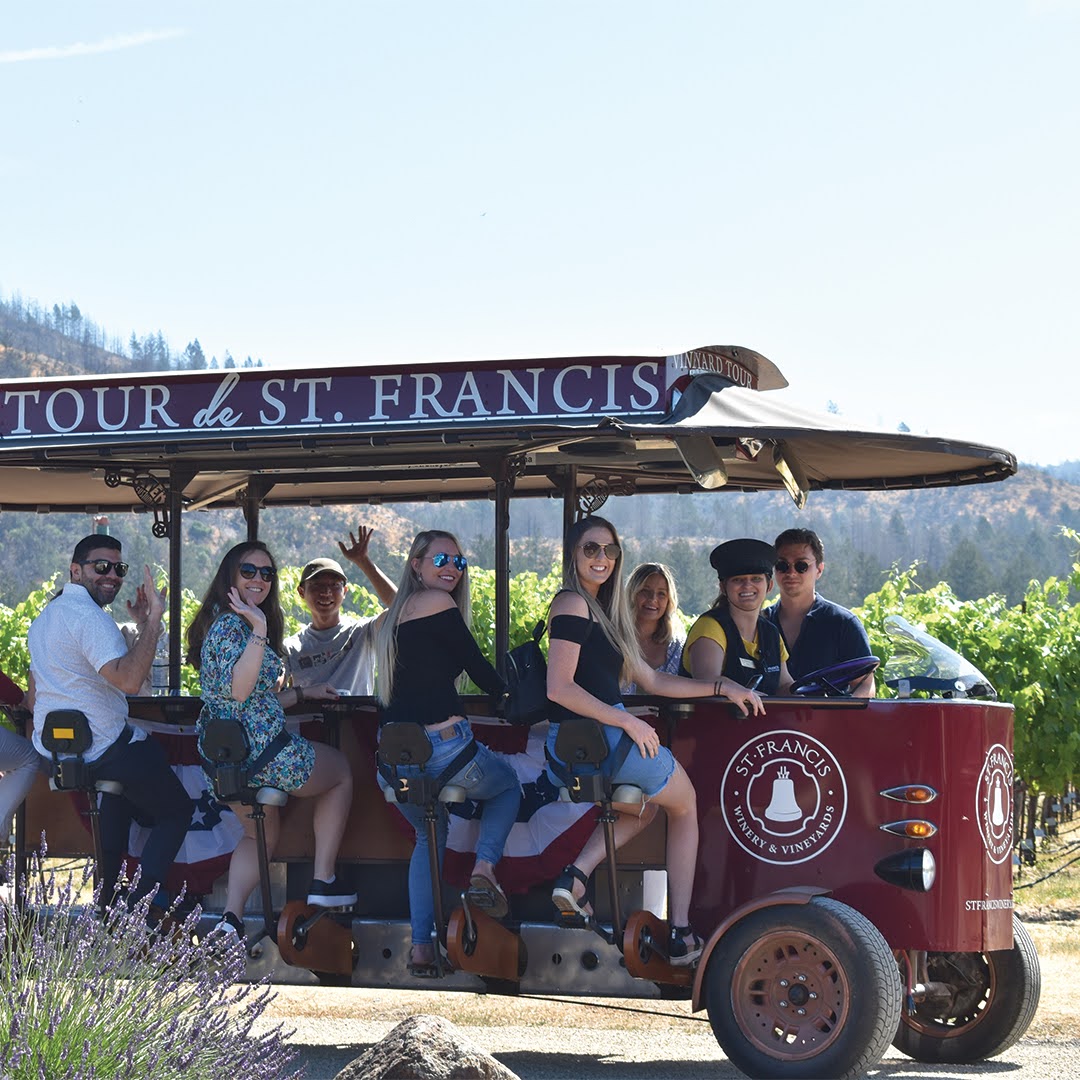 St. Francis Winery & Vineyard
If you're looking for an incredible, one-of-a-kind wine tasting experience, prepare to be blown away by St. Francis Winery & Vineyard. Imagine getting to explore a breathtakingly beautiful vineyard – on a pedal trolley! You'll get to roll your way through the heart of Oak Estate Vineyard, take in all the gorgeous views, and taste the incredible wines that were harvested a few feet from where you're pedaling.
If you love taking in some cinematic-worthy views, but aren't feeling up to pedaling all over the vineyard, how about a birds-eye view? St. Francis Winery & Vineyard offers tasting experiences inside the tower at their stunning Sonoma Valley Visitor Center. The tower is so picturesque, they put it on their wine label!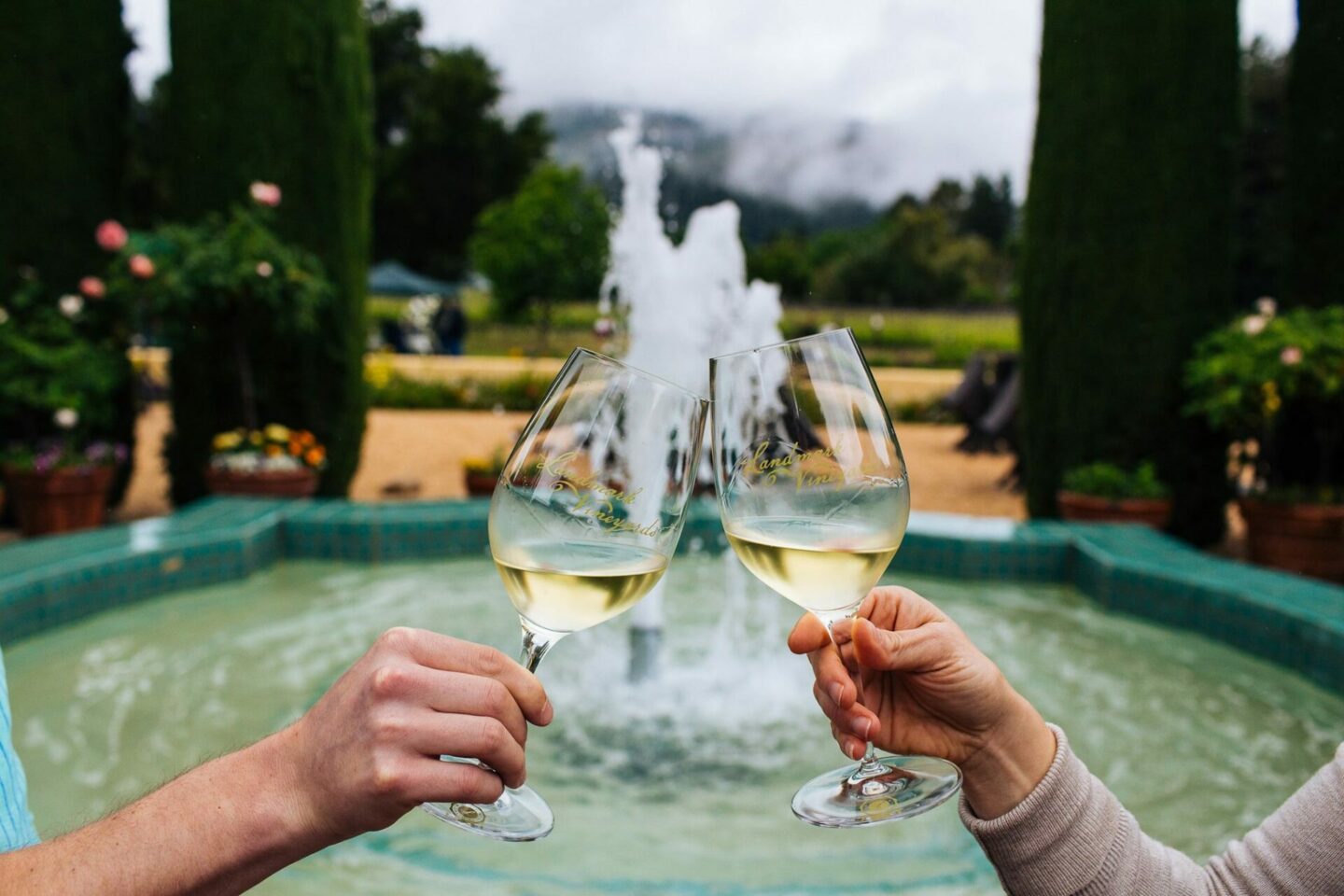 Landmark Vineyards
Landmark Vineyards' Kenwood Estate is tucked into the foothills of the Mayacamas Mountains and offers small-lot, award-winning Chardonnay and Pinot Noir. If you book the reserve tasting experience, you'll be able to sample an assortment of the vineyards' most exclusive, single vineyard wines, and a few options from the library cellar, while surrounded by unbelievable views.
If you're expanding your weekend getaway to include wineries near Kenwood, CA, Landmark Vineyards also has another estate in Russian River Valley.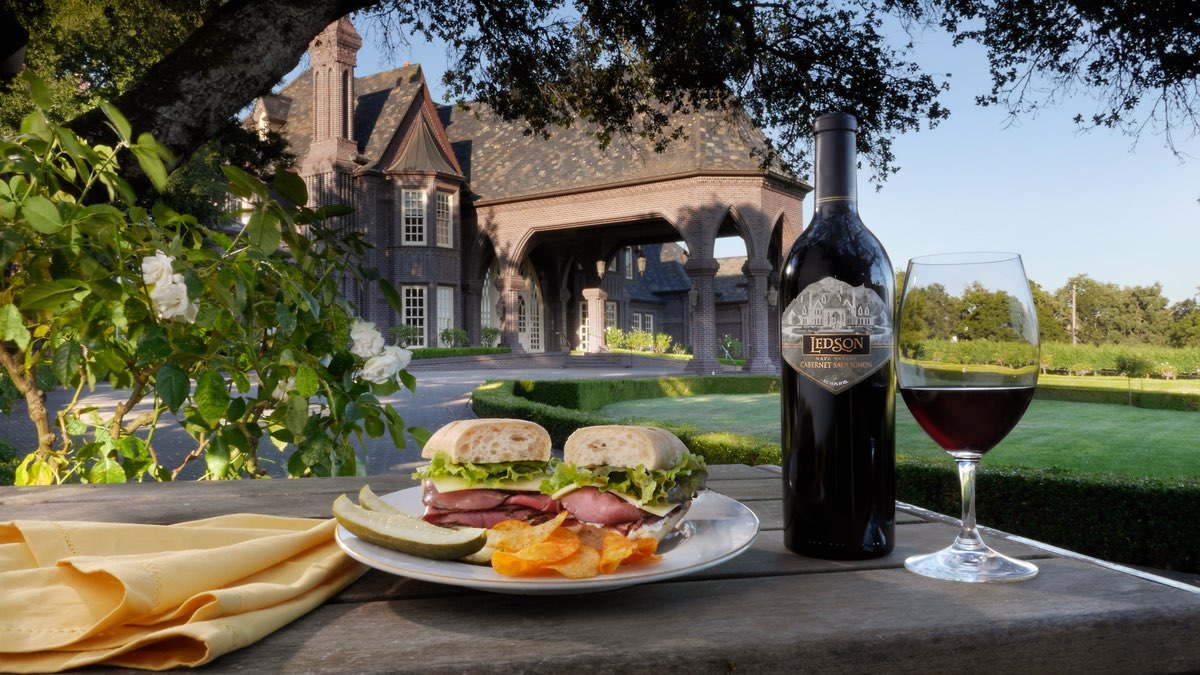 Ledson Winery & Vineyards
If Chateau St. Jean didn't feel like enough of a fairytale, why not visit an actual castle? The Ledson Winery & Vineyards is a family's dream come true thanks to five generations of tireless work and perseverance, but the castle wasn't built until the late 1980s. The tasting room is a showstopper, but if you really want to feel like royalty, I recommend looking into the wide array of private tasting options!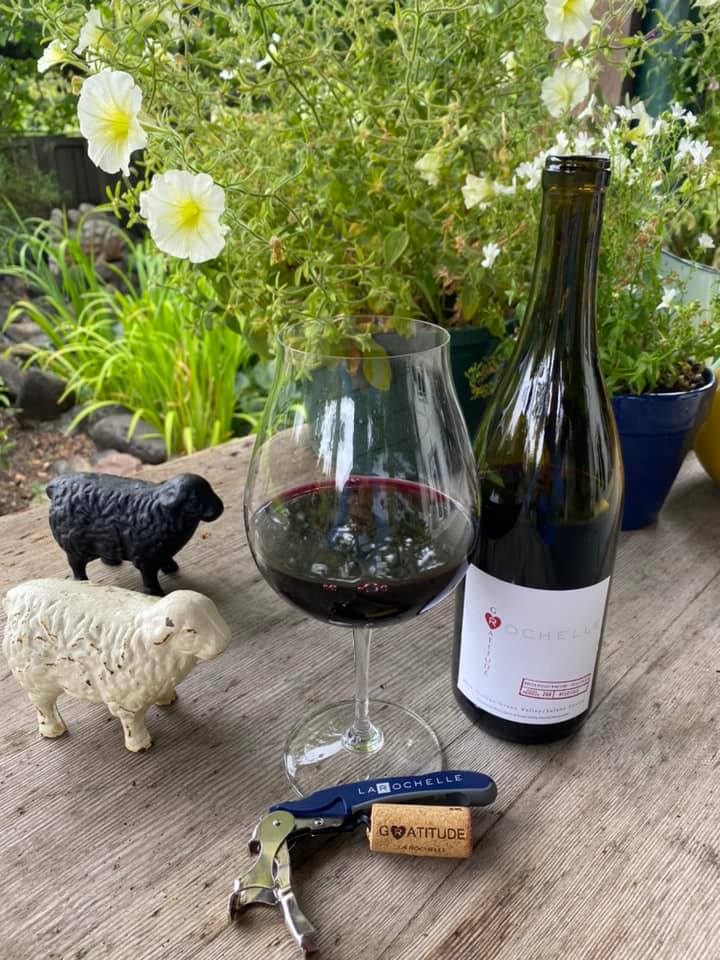 La Rochelle Winery
The Pinot Noir has received rave reviews, and in 2021, Lux Life Magazine named La Rochelle the "Best California Winery Experience of the Year." I've been to a lot of wine tastings and explored countless vineyards over the years, but one of the things that makes La Rochelle so unique is that they really want to hear from YOU! They're by reservation only, but for good reason. At La Rochelle, they want to know what you want out of your tasting experience – and they really want to help you "cultivate a profound appreciation for wine and its role in a life well lived."
Learn more about La Rochelle Winery
Frequently Asked Questions
What's Kenwood known for?
This small town in northern Sonoma Valley has a lot to offer visitors! It's full of natural beauty and has plenty of hiking trails for outdoor enthusiasts, but it's also got plenty of quiet elegance for those who like to unwind with a nice glass of wine while seated in the lap of luxury.
What wineries are in Kenwood, CA?
There's a lot of fantastic wineries in Kenwood, CA – like the ones in this blog post to start! If you're looking for even more recommendations, though, Kenwood Vineyards and Kunde Family Winery are also very popular!
Other Blog Posts You'll Love
11 Best Wineries in Sonoma: A Local's Guide
Glen Ellen Wineries: The Heart of Sonoma County