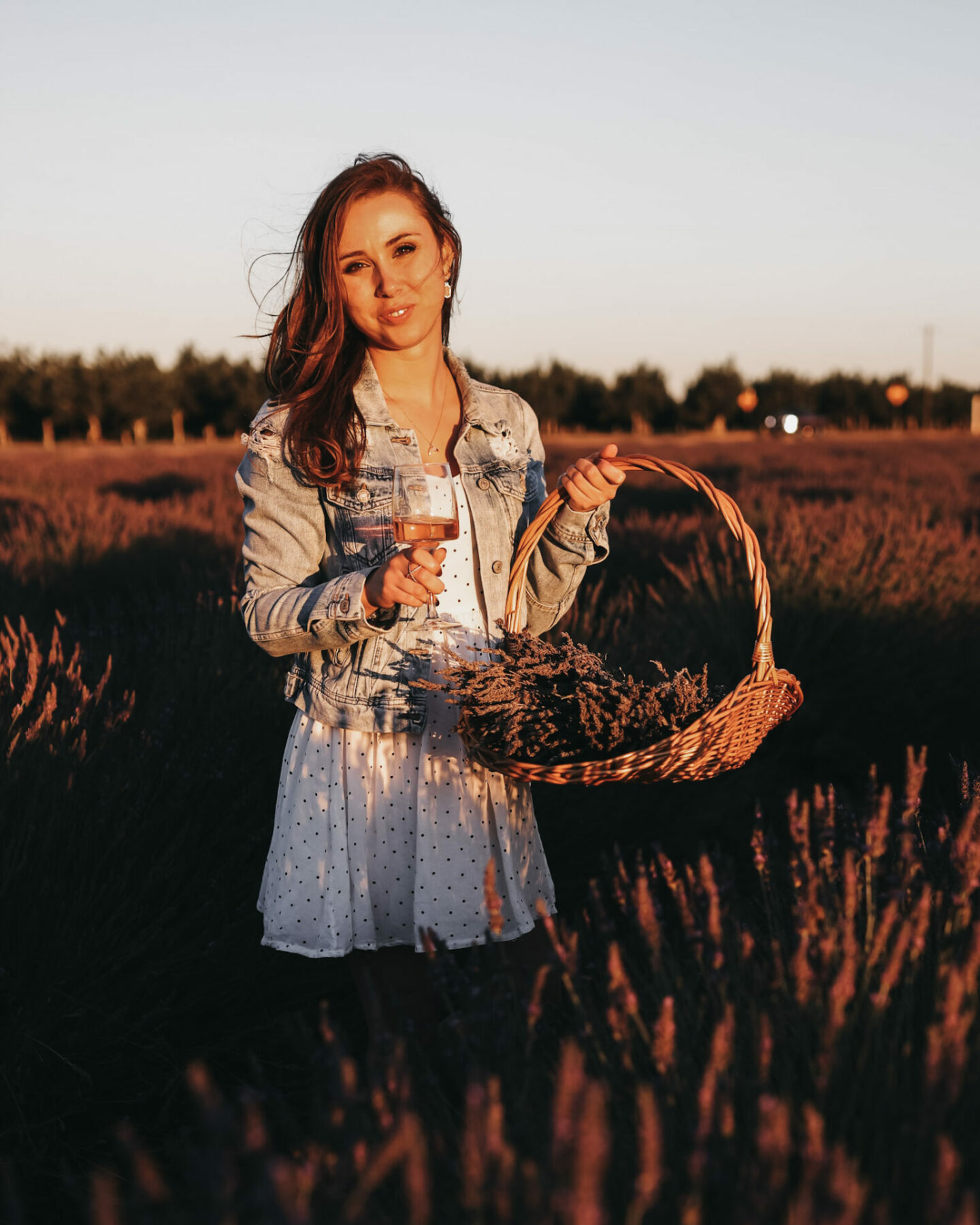 All things in moderation. Like a fine wine, living your best life means living in balance. Dry January can be a chance to reset, rejuvenate, and renew.
For me, 2022 was a year of travel and events. Of constant going, of constant ON, and over time… I lost that balance. After experiencing some unexpected health issues in October, I decided to take a break from drinking. I became a secretly sober sommelier… shhhh!
During this break, I realized how good I felt stepping away from alcohol and focusing on my health. I also realized how many incredible options there are right now for people interested in living a sober-curious or sober lifestyle.
I want to share this idea of balance and rejuvenation with you this January – let's switch up our wine rituals with something different. A healthier, but equally delicious alternative.
Through my exploration of non-alcoholic wine alternatives, here's what I've discovered – including non-alc wine, spirit alternatives, adaptogen drinks, and more!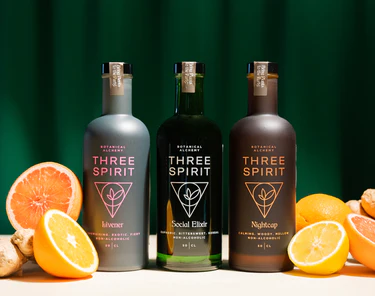 Three Spirits
Three Spirits is hands-down my favorite non-alcoholic wine alternative. It's what inspired me to explore wine alternatives in the first place – I first happened on it by chance while visiting my friend in NYC and absolutely fell in love.
Although Three Spirits also crafts wine alternatives, what I gravitate towards more are their "spirit" alternatives – Livener, Social Elixir, and Nightcap. These enamoring drinks combine a complex, layered, and nuanced medley of flavors that don't try to pretend to be anything else. They just are what they are – and what they are is delicious.
Each elixir is a thoughtful blend of botanicals, adaptogens, and active ingredients designed to make you feel good.
The Nightcap, in particular, is my favorite. Both for its ability to replace my ritual nightcap and for its earthy, dreamy flavor profile. Lovers of complex red wines, such as Pinot Noir and Cabernet will love this! I sip it straight or mixed with a dash of ginger beer. Read my full Three Spirit review here.
Shop the 3-Pack Bundle Here and use code WINEWITHPAIGE for 15% off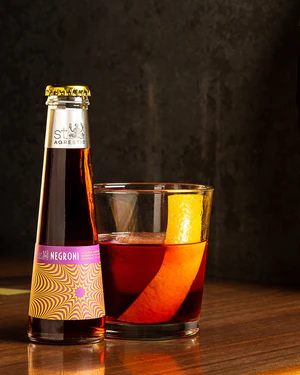 St. Agrestis Phony Negroni
TikTok has single-handedly revived the Negroni Sbagliato with Prosecco – and the good news is you can sip this even during dry January thanks to St. Agrestis!
St. Agrestis is the creator of the famous "Phony Negroni", a negroni alternative without alcohol. It's nuanced, with flavors of juniper, citrus, and floral notes, combined with the same bitterness drinkers of the classic cocktail expect. Carbonation helps mimic the standard drink.
If you're doing "damp" January and just want a lighter, lower ABV option, you can top this with Prosecco for a Negroni Sbagliato. I love this both ways – it's the perfect after-dinner digestif.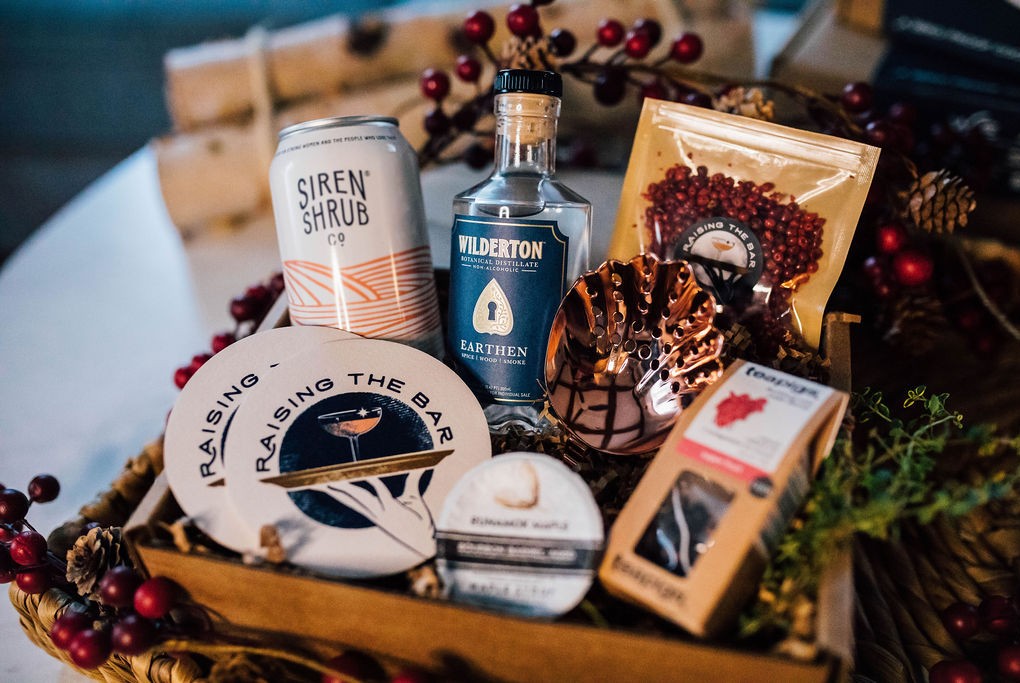 Raising the Bar Mocktail Subscription Kit
If you love crafting cocktails, but want to ditch the booze, Raising the Bar has the perfect solution for you – monthly mocktail kits delivered straight to your door! This cute, curated kit brings together an assortment of the best zero-proof options combined with unique and delicious recipes. Plus, it makes a great gift!
Every month they rotate cocktails and each kit includes everything you need to make the delicious and unique zero-proof drink.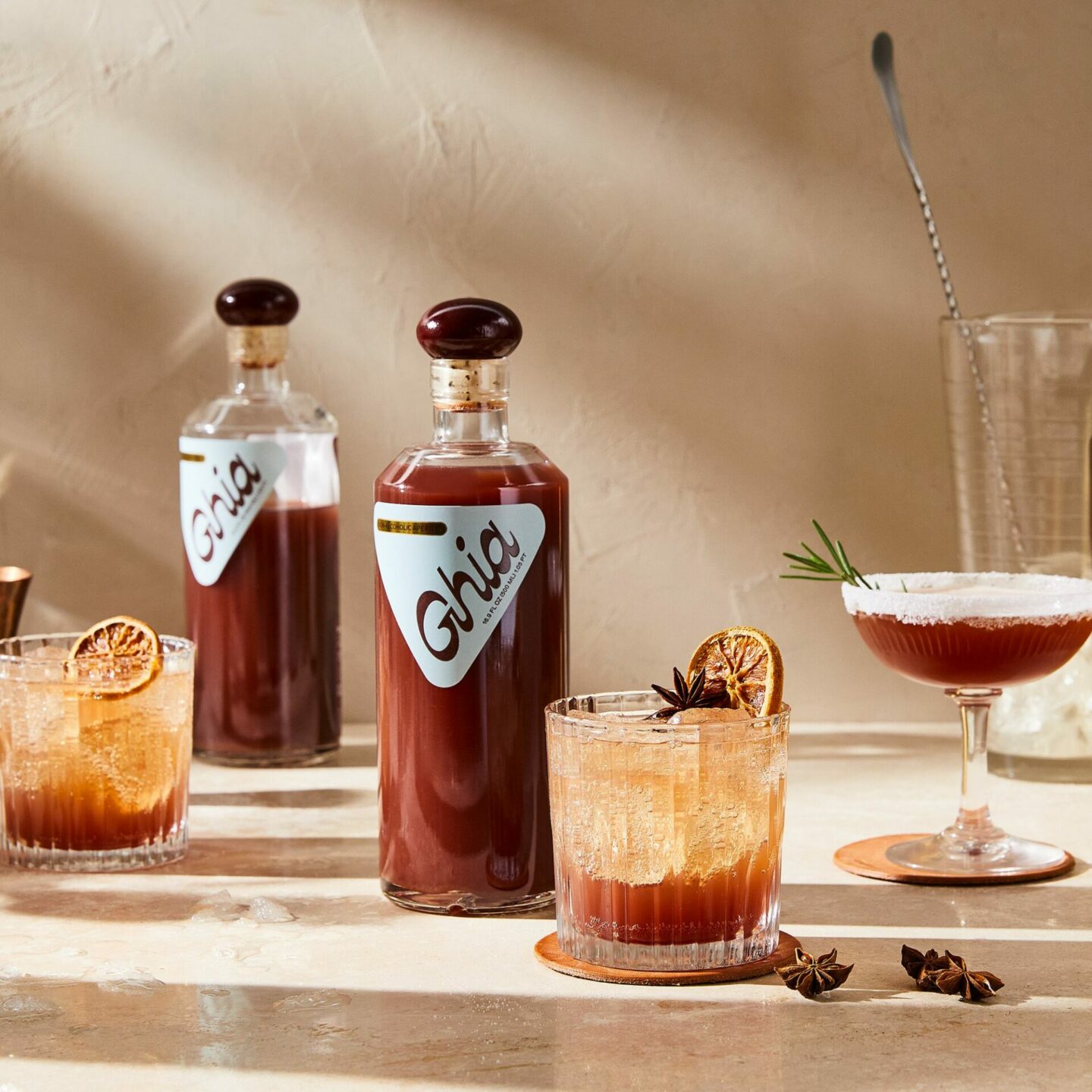 Ghia
My bestie LOVES Ghia and recommended it as her favorite zero-proof option! This non-alcoholic aperitif uses pure botanical extracts inspired by the Mediterranean to keep you calm and collected. It's earthy and negroni-adjacent. In addition to the inspired vintage-esque aperitif bottle, they also offer Le Sprtiz – ready to sip cans of zero-proof cocktails.
All of Ghia's incorporate extracts of natural nervines, herbs known to soothe the mind, bringing the body back from burnout.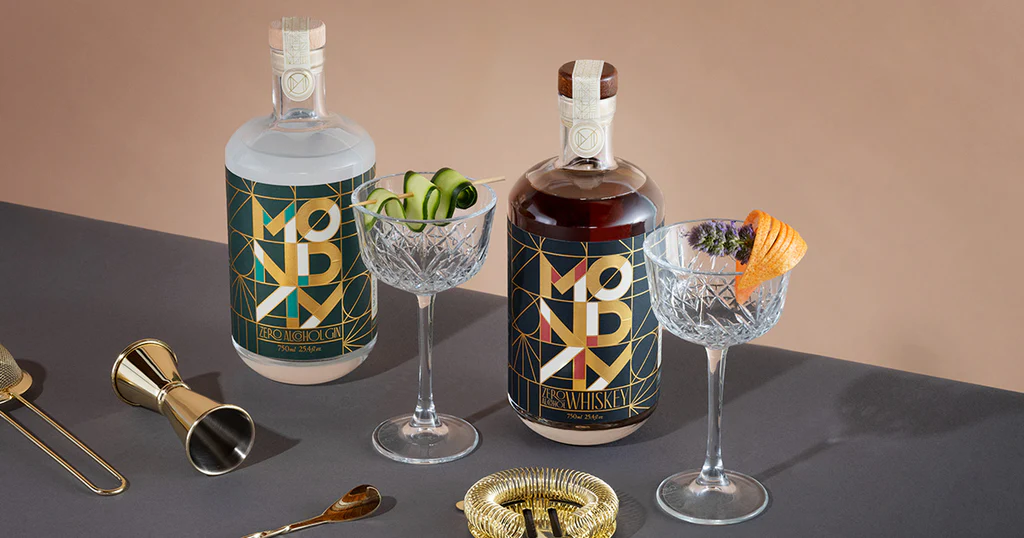 Monday Zero Alcohol Spirits
I'm not much of a spirits gal anymore, but I used to be a big fan of whiskey (until my body decided hard alcohol wasn't for me). To be honest, I wasn't quite sure what to expect from non-alcoholic "spirits"… would they have a burn? A bite? I tried two of Monday's award-winning zero-alcohol spirits to find out. Here's what I thought!
Monday Zero Alcohol Whiskey Review
Monday's Zero-Alcohol Whiskey is delightful – on the nose, a delicate burnt brown sugar aroma prevails, evolving into butterscotch. The first sip was a surprise; a bit thin on the entry, but as it coats your palate it expands outward, developing complexity and strength. Rich caramel, roasted coffee, and molasses envelop your senses. The finish is surprisingly long and lingering, with a spicy heat reminiscent of dried oranges and ginger.
While it's a different animal than true whiskey, I actually prefer this! It would also make an excellent ingredient in cocktails, lending the same elements as the original.
Shop Monday Zero Alcohol Whiskey on Amazon
Monday Zero Alcohol Gin Review
Monday's Zero-Alcohol Gin is a complete contrast to their Whiskey. Bright and uplifting with a complex nose of juniper, lemon zest, and juicy grapefruit. On the palate, it's reminiscent of a dry British Gin, heavy on the juniper and coriander. The finish is warm and lingering, but not as much so as the Whiskey.
I found this more similar to a true gin, minus the burn. In cocktails, it would make the perfect 1:1 substitution for its counterpart.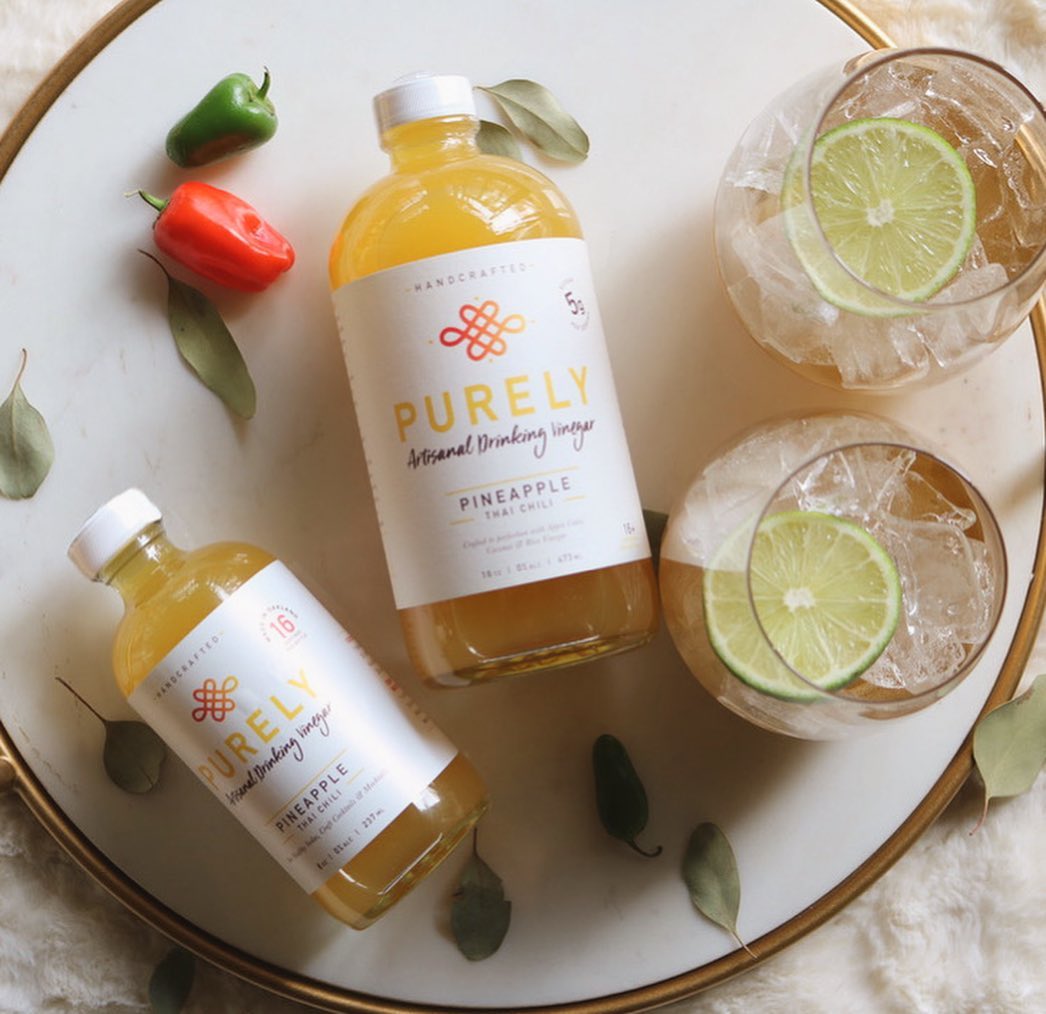 Purely
Purely is an artisanal drinking vinegar. Locally sourced and 100% organic, Purely infuses apple cider vinegar with delicious ingredients – it's a practice that dates back thousands of years and is renowned for its health benefits. Not only is it great for healing your gut, but it's also enjoyable to drink! I love to sip these mixed with sparkling water out of a wine glass – or, for a boozy take, mix it into your sparkling wine or mimosas for a fun twist!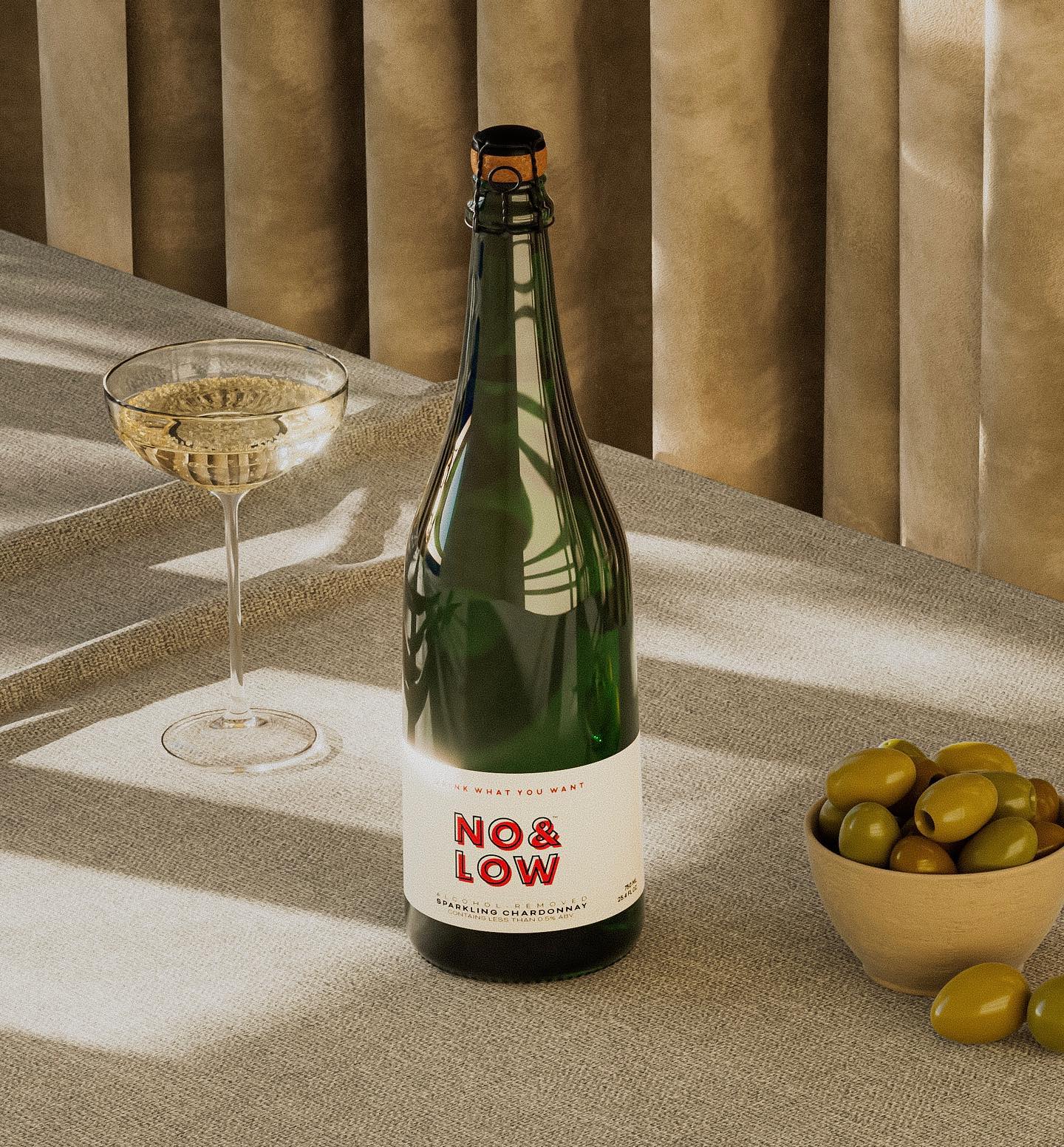 No & Low Non-Alcoholic Sparkling Chardonnay
No & Low is the best non-alcoholic sparkling wine I've found so far. Since it's made the same way most sparkling wine is made and the alcohol is then removed, it retains the complexity and flavors of a true sparkling wine (vs others who use a mixture of ingredients to recreate wine's flavors and aromas).
It's the perfect non-alcoholic bubbly for special occasions!
On the nose, you'll find a fresh & delicate bouquet of peaches, pears & dried apricot. The palate offers a medium body that is dry with a balanced acidity, beautiful effervescence, and flavors of tart green apple, unripened pear, lime zest & kiwi.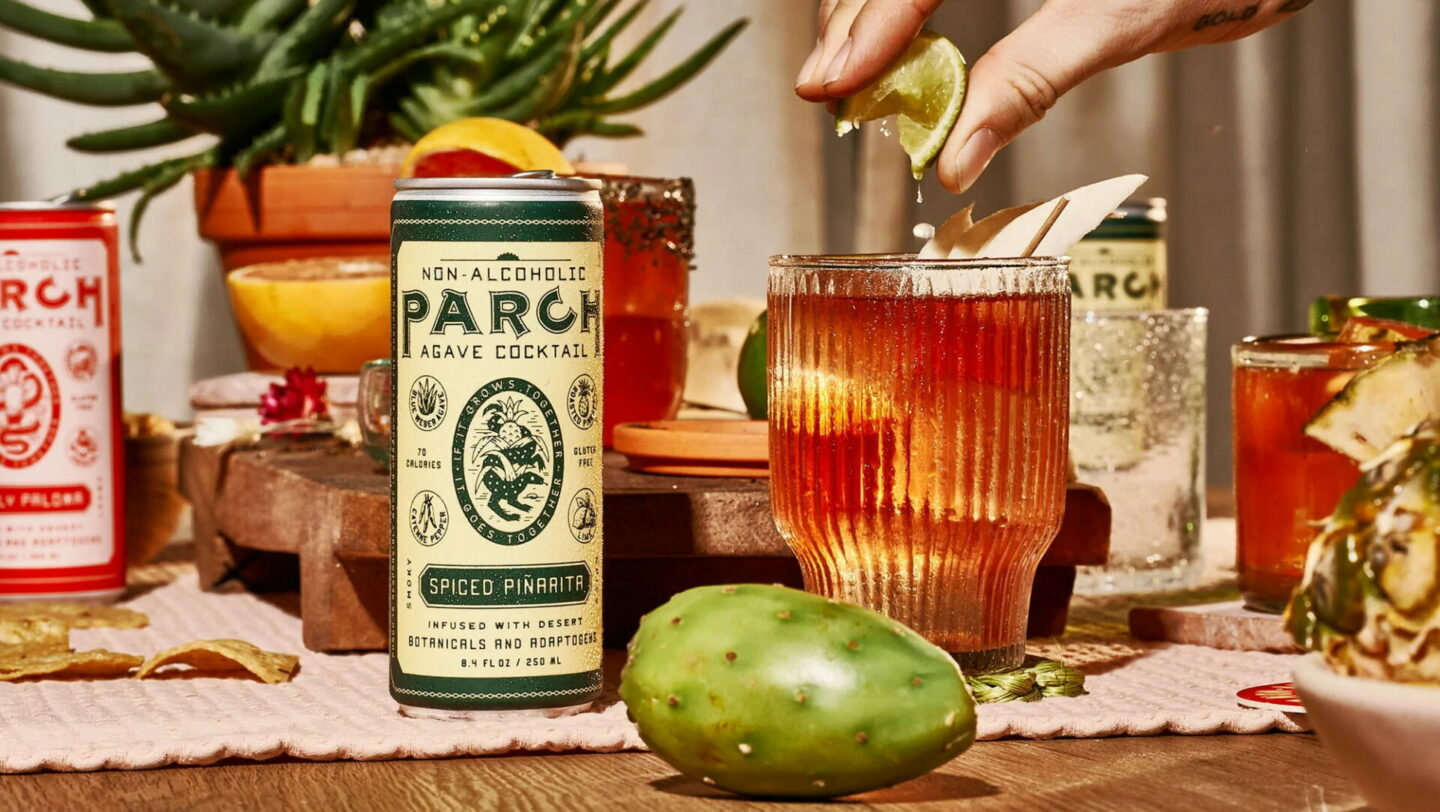 Parch Desert Botanical Cocktails
Parch is a fun take on non-alcoholic cocktails. These cute cans are refreshingly complex – an agave base infused with desert botanicals and adaptogens. Their current imaginative flavors include Prickly Paloma and Spiced Pinarita.
Parch was developed with a naturopathic doctor, who selected active adaptogens to work symbiotically with the body's natural functions. Each can contains a custom blend of Ashwagandha, L-Theanine, American Ginseng, and GABA. It's a drink you can feel good about!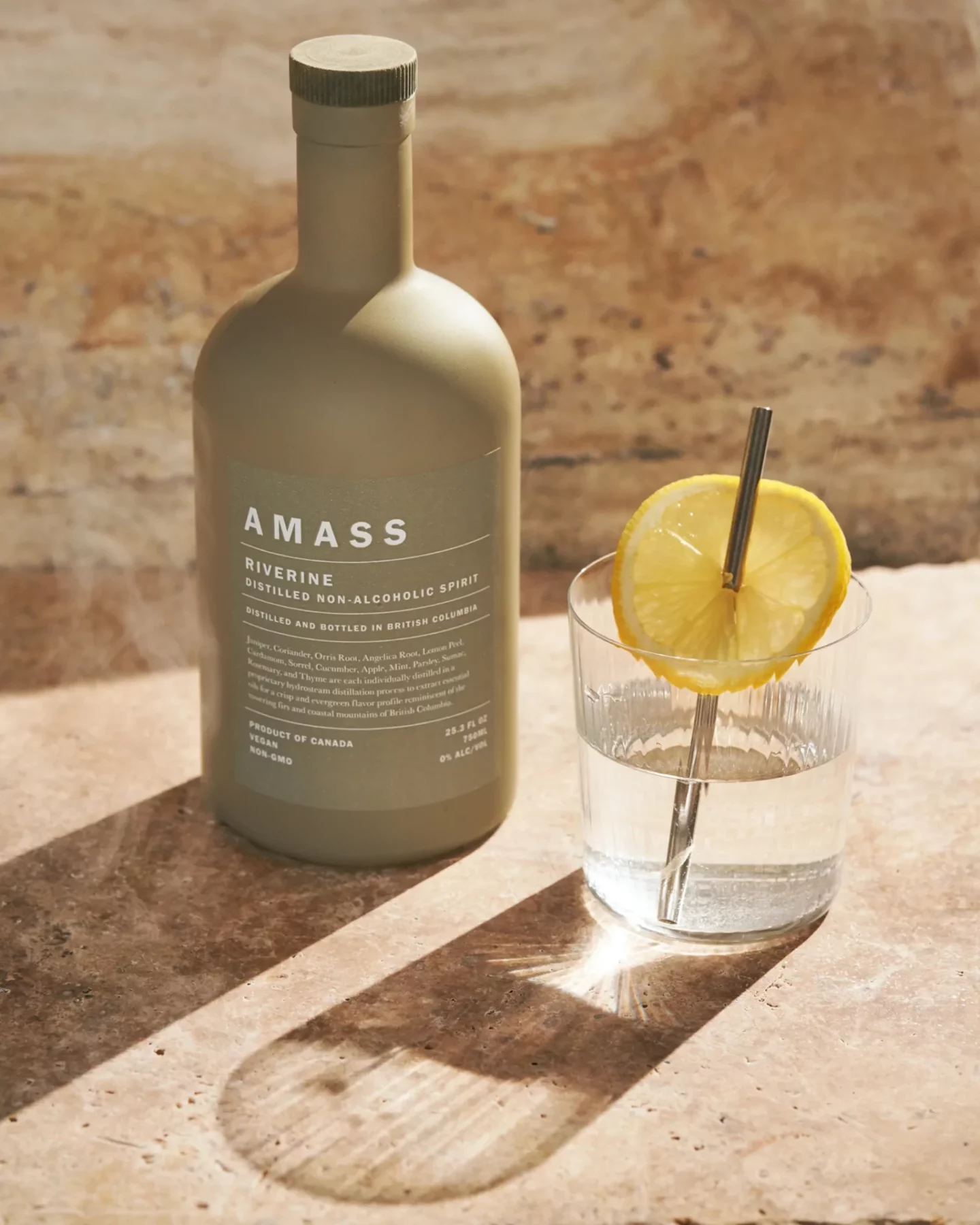 Amass Riverine
Amass has created an entirely new class of zero-proof spirits. Earthy, mindful, and sophisticated, their brand is based on up-leveling your rituals through clean Botanics for modern life. Their line started with a Dry Gin and a Botanic Vodka, but quickly expanded to include non-alcoholic offerings as well as products for self-care.
Amass's signature non-alcoholic spirit, named Riverine, comes in an elegantly chic earthy green bottle that pairs perfectly with the flavors inside. It's nuanced and sophisticated – reminiscent of a gin with notes of coriander, juniper, and orris root – but it transcends beyond a gin with its own tantalizing profile. An iconic choice, for sure.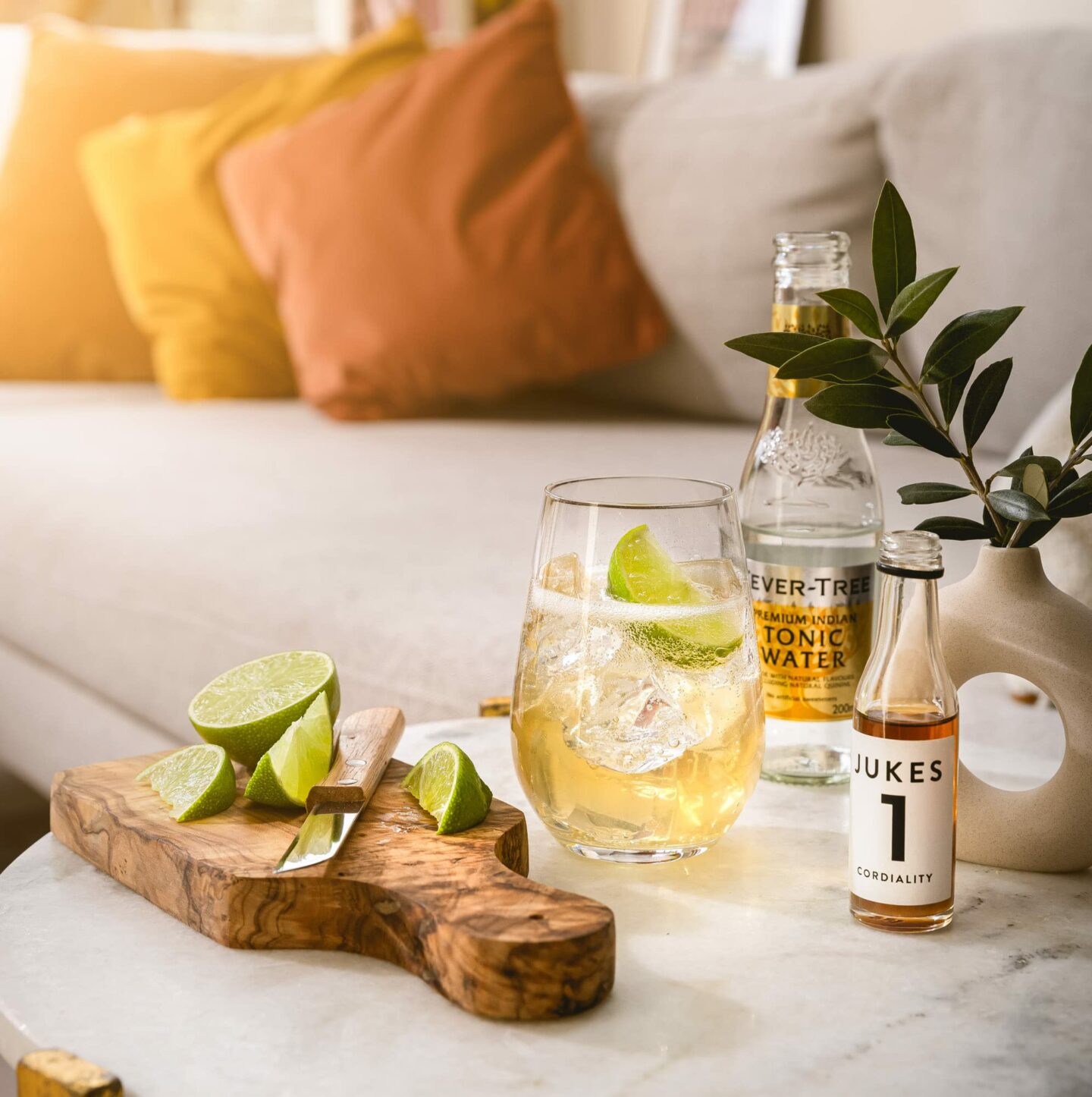 Jukes
Created by Matthew Jukes, a renowned wine taster and writer, Jukes aims to provide sophisticated, non-alcohol adult beverages that are genuinely satisfying.
Their line includes sparkling canned zero-proof "wines" as well as apple cider vinegar-based concentrates that you combine with still/sparkling water.
Jukes 6 – The Dark Red Review
Jukes 6's Dark Red concentrate is an organic apple cider vinegar-based mixer that's fruity, deep, and spicy in style. I prefer it mixed with still water, to make it reminiscent of red wine. In fact, it's the best red wine alternative I found – I love its rich, luscious mouth-feel and velvety soft tannins, combined with brooding dark red cherry and earthy spices. The slight apple cider vinegar flavor in the finish is warming and uplifting.
Jukes Sparkling White Review
Similar to the original concentrates, Jukes Sparkling cans are apple cider vinegar based with a combination of botanicals and ingredients to create a wine-like palate. I loved the complexity and savoriness of the sparkling white – the core base is citrusy, but layered with herbaceous notes such as thyme and dill. I found this to be perfect paired with food!

Freixenet Alcohol Removed Sparkling Wine
Produced in Spain (my favorite region for sparkling wine, actually!), Freixenet offers two sparkling wines with the alcohol removed: a white and a rose. These wines are fresh and fruit-forward, with deliciously persistent bubbles. There's a slight note of residual sugar in each, not enough to make them "sweet", but just a dash to give the flavors a lift and make them perfect for food pairings. I enjoyed their Sparkling White with my Thanksgiving dinner this year and it was perfect!
Shop Freixinet Alcohol Removed Sparkling Wine Here
Conclusion
Dry January can be an opportunity to reset and refresh. And if you're looking to keep your unwinding rituals in tact, there are plenty of delicious non-alcoholic drinks out there that can help you make it through the month.
Next time you're feeling tempted to reach for a glass of wine, try one of these tasty alternatives instead. You might just find that you enjoy them even more than the real thing.
Cheers!