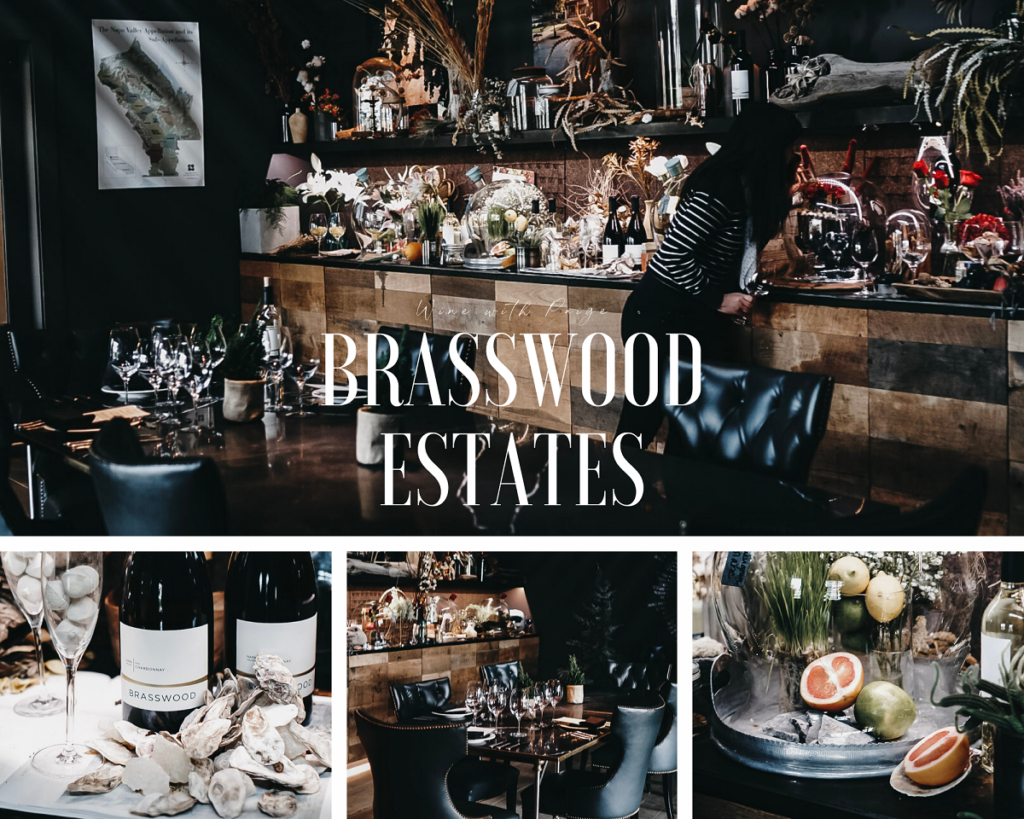 Nestled in the heart of St. Helena, there is more to Brasswood Estate than one might initially realize. On the property, not only do they have a tasting room for their wines and a restaurant where they serve delicious food, but they're also home to a bakery, extensive man-made cave system, custom crush facility, beautiful event space, a bottle shop with rare wines and liquors, and numerous well-curated spaces to sit and sip your wine.
At night the Brasswood restaurant comes alive, filled with locals and wine-industry insiders. During my first visit, we were seated at the bar next to an amazing female winemaker whose Pinot Noir had just been picked up for their by-the-glass menu. Over a shared bottle in celebration, we were told we just had to order the warm mozzarella. And O-M-G. Yes, yes indeed. If you are in the St. Helena area and don't stop here for this dish, you might be committing a mortal sin. It's that impossibly good. Their entire menu is a beautiful ode to food — you're bound to be delighted with whatever you decide to order.
If you're visiting Brasswood for a wine tasting, the main tasting room is a stylish space with comfortable seated areas and a chic bar. They recommend appointments, but also take walk-ins. They offer an extensive list of tasting experiences, depending on what you're looking for. The Signature Tasting takes place in the main tasting room; the Gallery Tasting guides you through their beautiful collection of artwork; The Den Tasting seats you in a private, cozy room with a fireplace; The Sensory Experience introduces an interactive adventure designed to add a new dimension to wine tasting; The Cave Tour will walk you through their winery and the production process. You can view their full list of offerings with descriptions on their site here.
To expand upon the Sensory Experience, this is unlike anything else I've ever seen offered at a winery. In a private, chic room is a long table ready for tasting, surrounded by black leather chairs; on the wall behind it is a stunning array of plants, fruits, wood chips, flowers, seashells … anything and everything you might smell in a wine. Inside glass terrariums, these aroma indicators are arranged to describe particular wines. For example, while we were there, there was one labeled "Sauvignon Blanc" filled with grass, white flowers, lemon, lime, grapefruit, and slate. Another, this one labeled "Chardonnay" included a beautiful curation of white roses, pineapple, pears, apples, bread, and wet stones. From both a visual and an aromatic perspective, this room is absolutely stunning. It also brings to light the aromas one could expect to find in a really interesting and visually appealing way that is more memorable than anything I've ever seen before.
I could wax on poetically for days about my experience at Brasswood, but the most important takeaway here is just GO. Go and experience for yourself. Whether that be for an event in their beautiful event space, for dinner at their amazing restaurant, for any of their numerous wine-tasting experiences, or simply to grab a pastry from their bakery, this is the place to be. Also, eat the mozzarella. Lots of mozzarella.