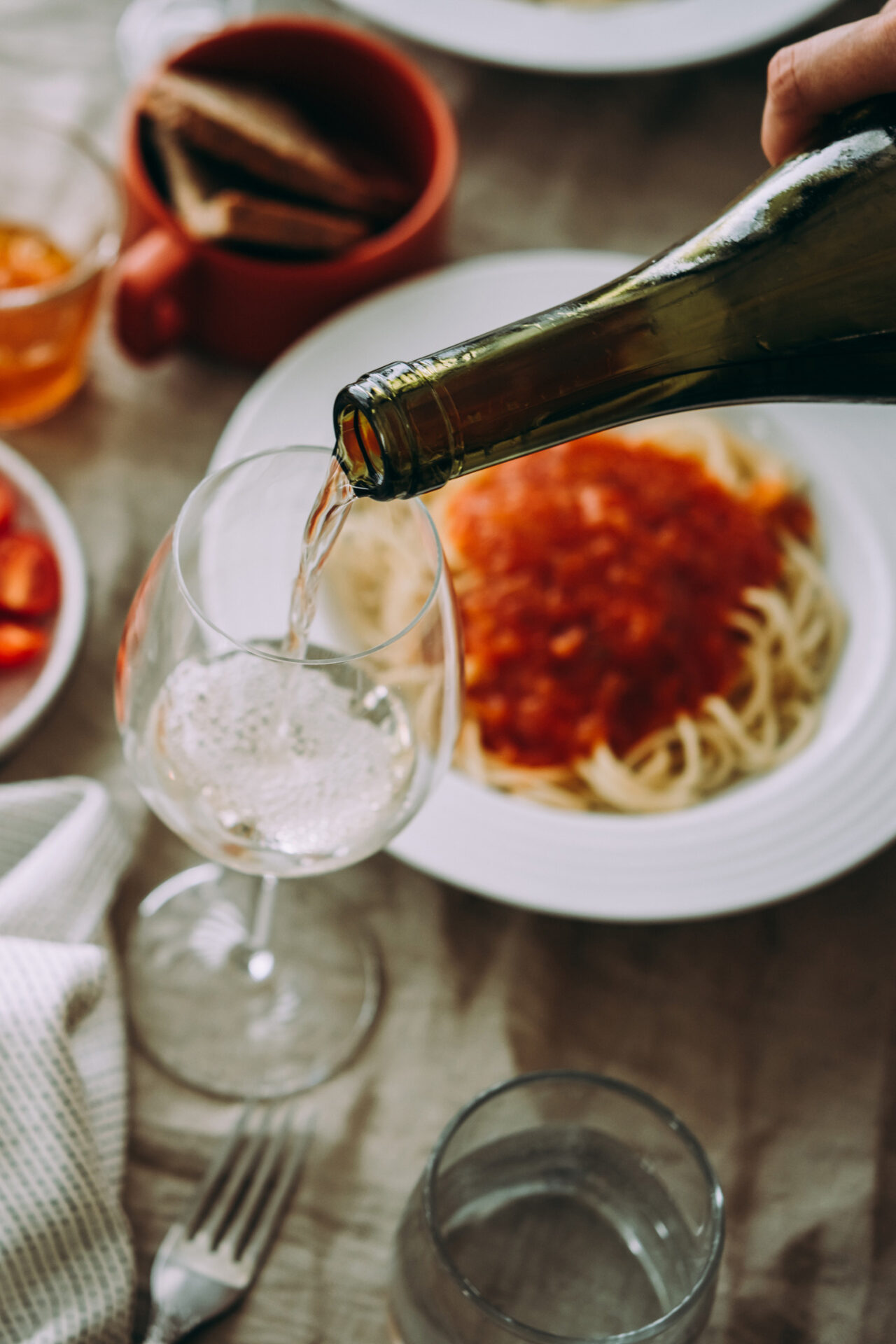 Are you a wine lover looking for something new? Step away from the usual suspects – Chardonnay, Pinot Grigio, and Sauvignon Blanc – and try out Garganega!
First things first: Garganega is the main grape of Soave wine, a popular Italian white wine found on many wine lists.
This under-the-radar Italian white grape variety is virtually unknown in most places outside of Italy's Veneto region. But don't let its obscurity fool you; it provides an incredibly flavorful and complex experience that will leave even the pickiest sommelier impressed.
From its flavor profile to winemaking history, get ready to discover what makes Garganega wine a must-have on your next Wine Night at home.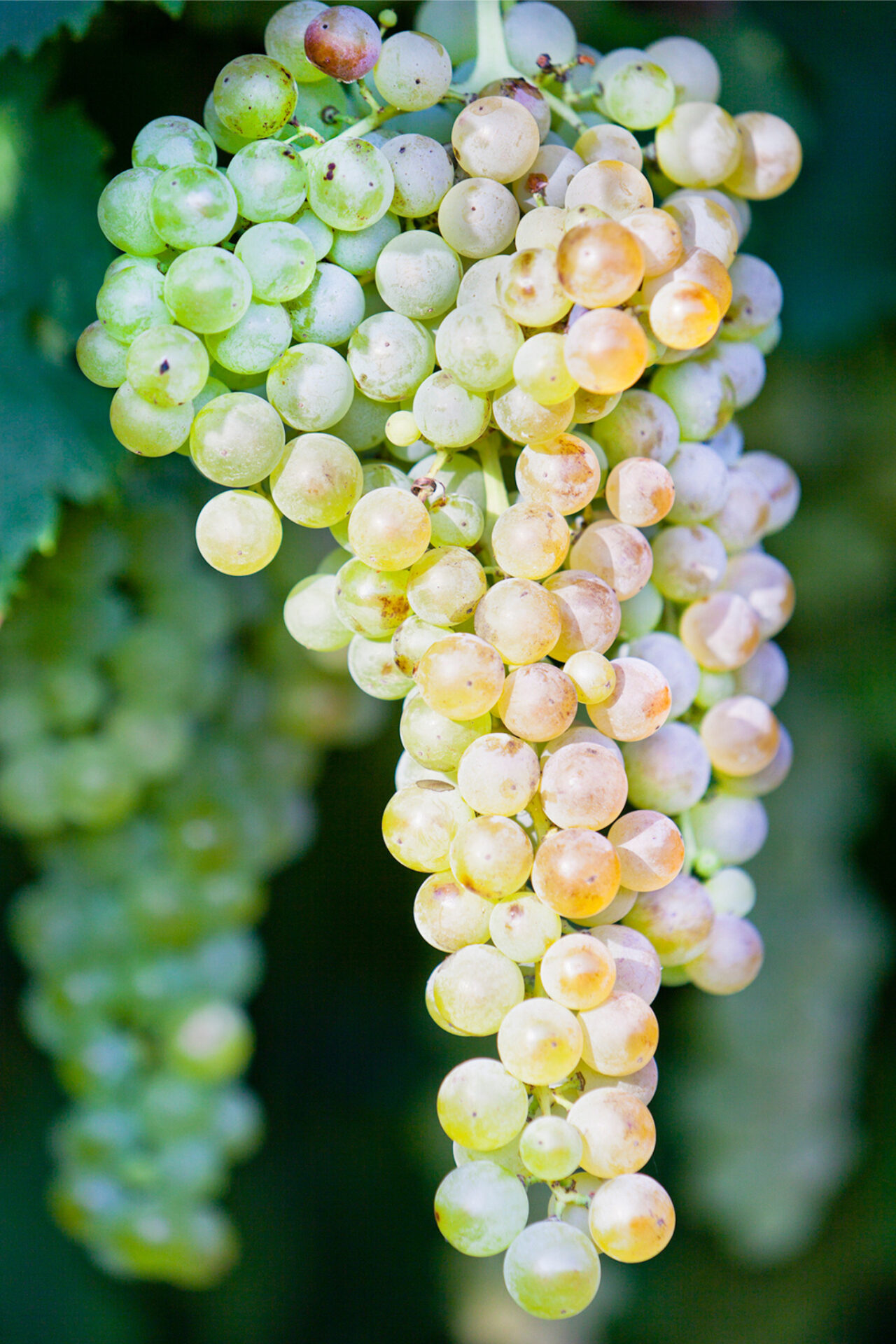 What does Garganega Wine (Soave) Taste Like?
For Soave wine production, DOC laws dictate that a minimum of 70% of the blend must be crafted from Garganega. Most producers, however, craft this wine almost 100% from the Garganega grape, making it fairly easy to identify. Expect fresh aromas of white flowers, apple, and honeydew melon, followed by layers of lemon, pear, and a characteristic almond finish.
For the best quality Soave wines, look for those labeled "Soave Classico" or "Soave Superiore", as these come from the best, high-quality soils with more restricted yields, leading to a more concentrated flavor profile.
While most Garganega wine is meant to be drunk young, the more quality produced wines are able to age, taking on a richer texture and further pronouncing the nutty notes.
Garganega grapes are also used to produce both sparkling (spumante) and sweeter (recioto di soave) style wines. Recioto di Soave wines are beloved for their honeyed and apricot notes, followed by lush papaya and sweet, juicy mango. It's an excellent option for dessert!
Garganega (Soave) Wine Taste Profile
Dry/Sweet: Dry
Body: Light, but can be medium
Acidity: Medium to High
Age: Drink young & fresh
Similar to: Pinot Grigio but with the volume turned UP. Garganega has more intensity to its fruity aromas.
Garganega Growing Regions
Soave DOC Wines
Garganega is one of Italy's most planted grape varieties but is relatively unknown outside of the country.
Here, Garganega is most primarily associated with Veneto in northeast Italy, where it is the main component in the region's famous Soave wine (so-ah-vay), as well as in its less-known counterpart, Gamberellara wines.
Most everyday, affordable Soave comes from the flat Veneto plain, whereas Soave Classico wines come from the steep hills above the town of the same name. Higher up in quality are wines labeled Soave Classico Superiore – these wines must be aged for a minimum of eight months before release.
Other Growing Regions
Garganega wines are also grown in northern Italy, in the Umbria and Friuli wine regions. It's also the main component in Gambarellara DOC wines, which are similar to Soave, but generally not the same quality level.
Generally, you won't find this wine grape grown outside of Italy.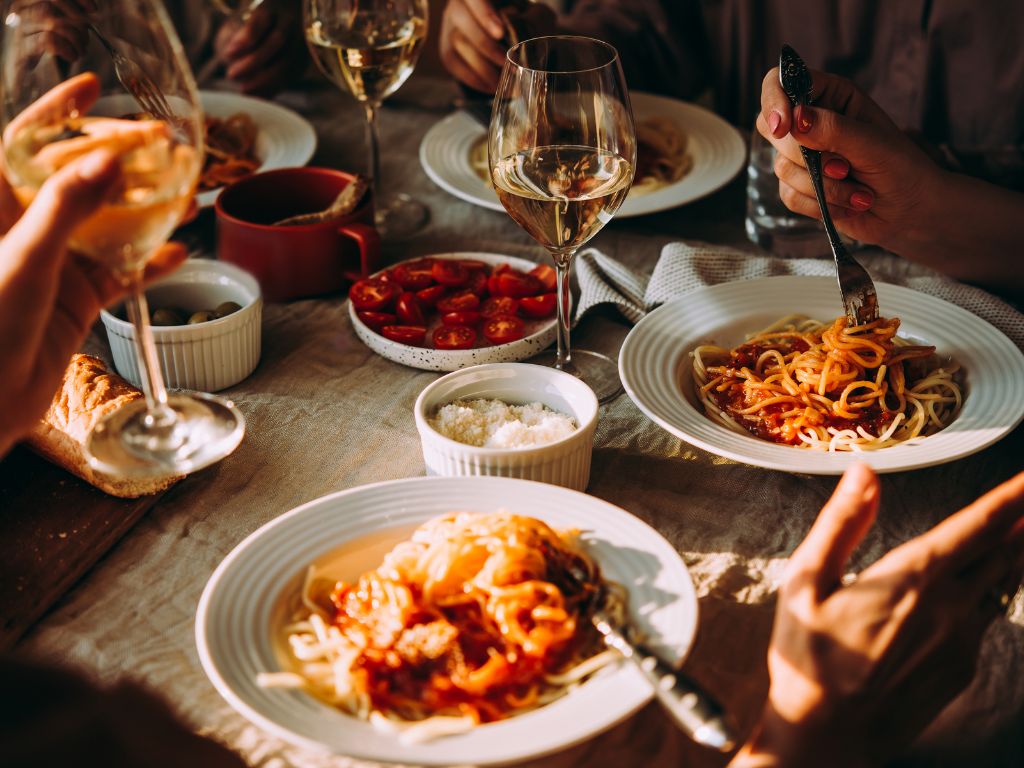 Soave Garganega Wine and Food Pairings
Because of its light and delicate nature with fresh, bright acidity, Garganega is a great partner for lighter seafood, poultry, and vegetarian dishes. What goes together grows together, and Garganega is excellent paired with pasta-based Italian meals.
To mix things up, Garganega would also pair excellently mixed with lighter-style Asian cuisine or fried chicken.
Pair a cool, refreshing glass of Soave or Garganega wine with baked salmon, seared scallops, chicken ravioli, mild curry, or risotto primavera.
>> Recommended: Italian Food & Wine Pairing Guide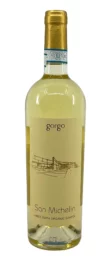 San Michelin Custoza DOC – Gorgo
This intense, fruity wine is aromatic and persistent, with notes of ripe stone fruits, fresh tropical notes, and citrus. The taste is multi-layered, starting dry and becoming soft in the mid-palate, with a fine, smooth, complex, and harmonious finale.
Typically $23
Shop on TheOrganicWineStore.com

SCAIA Garganega & Chardonnay
This wine is a beautiful example of what a simple Garganega can taste like in a blend. Aromas of white flowers of acacia and jasmine are followed by bright citrus such as pineapple, grapefruit and orange, and mango. The flavor is fresh and pleasant thanks to its sustained acidity— an inviting and intriguing wine.
Typically $16
Shop on Wine.com