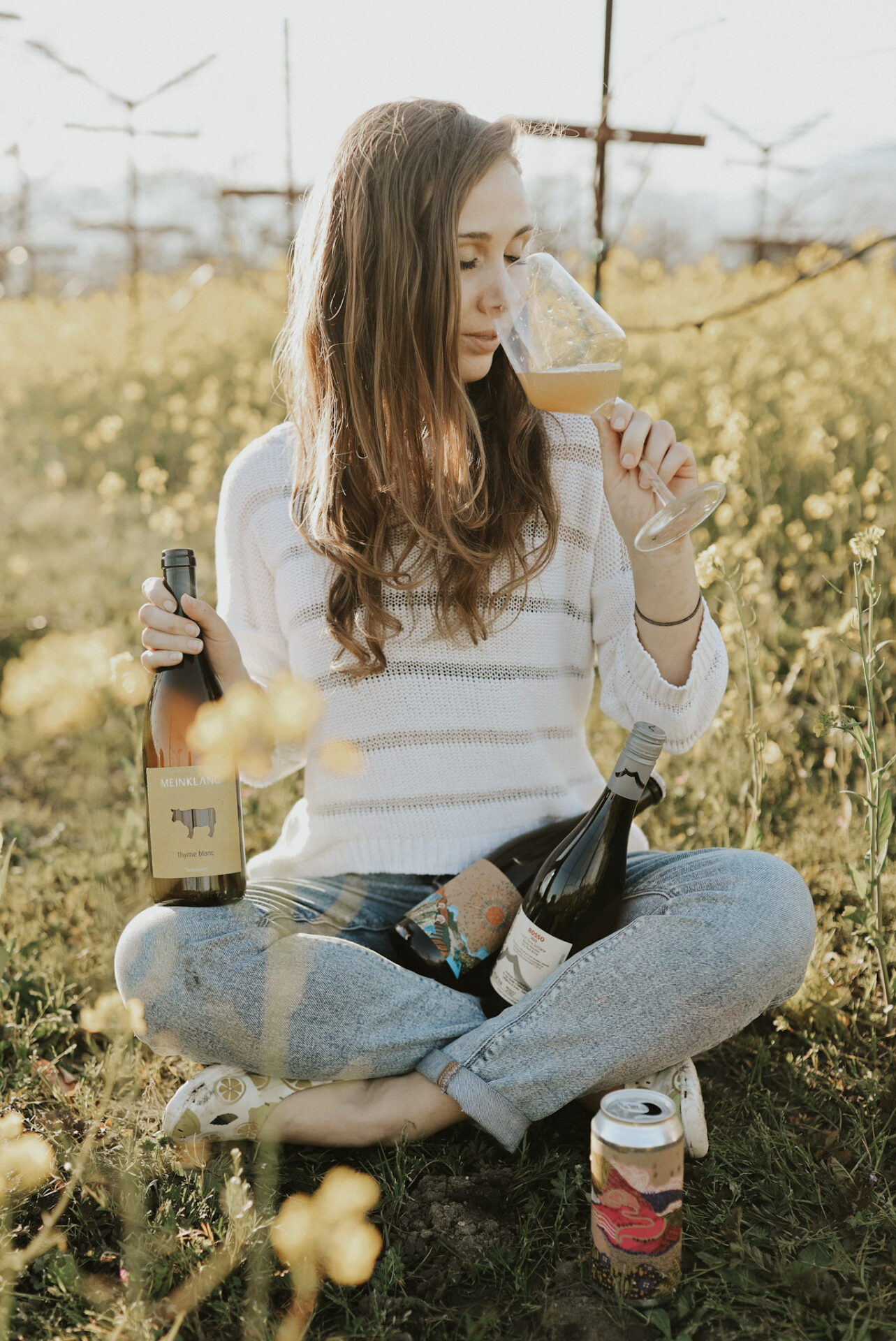 Are you a lover of sweet white wines? Do you find yourself lost in the sea of options available? Look no further, because we've created a go-to list of the top 10 sweet white wines you need to try.
From the crisp sweetness of Moscato d'Asti to the full-bodied richness of Sauternes, we'll explore each wine's unique qualities and give you tips on what foods to pair them with.
Whether you're a seasoned wine enthusiast or just starting out, this article is for you. So, grab a glass, and let's dive in!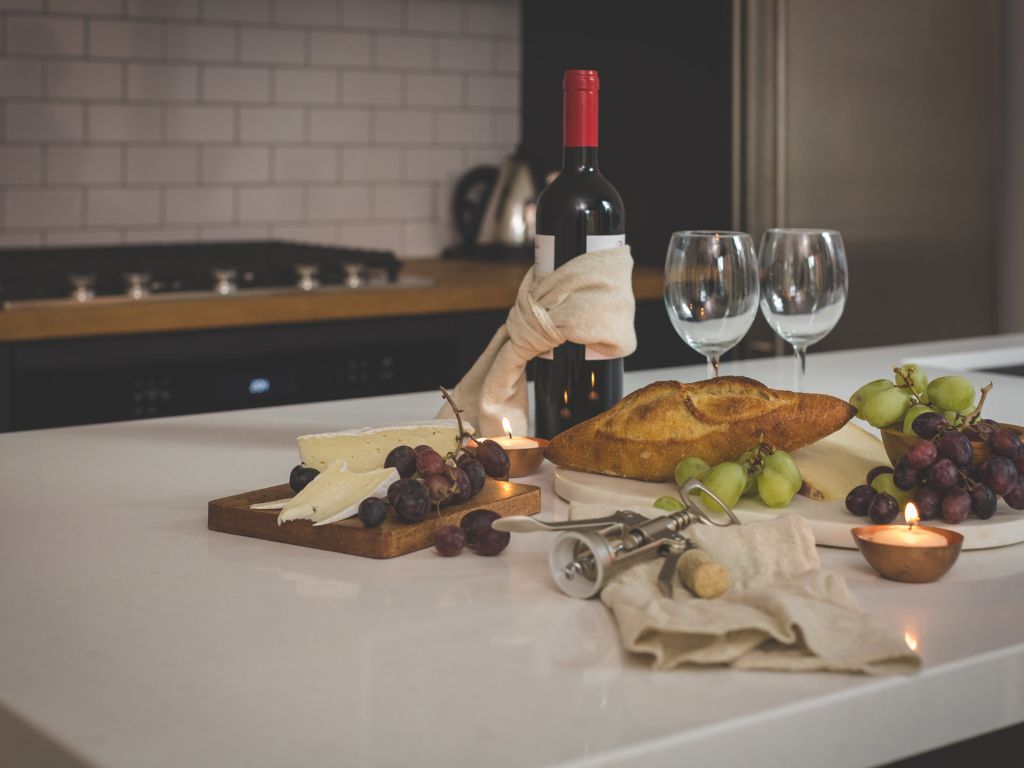 How is Sweet White Wine Produced?
Sweet white wine is made from grapes that have a high residual sugar content, which is achieved through various methods during the winemaking process.
One of the most common methods is called "late harvest," where the grapes are left on the vine longer than usual, allowing them to ripen and concentrate their sugar levels.
Another method is called "noble rot," where a fungus called Botrytis cinerea infects the grapes and causes them to shrivel, resulting in a higher concentration of sugar.
Winemakers can also use a process called "ice wine," where the grapes are left on the vine until they freeze, concentrating the sugars even further. After the grapes are harvested, they are pressed, and the juice is fermented with yeast to convert the sugar into alcohol.
>> Read more about how Ice Wine is produced in this complete Ice Wine 101 post.
The fermentation process can be stopped early to retain some of the sweetness, or it can be allowed to continue until all the sugar is converted, resulting in a dry wine.
Finally, the wine is aged in oak barrels or stainless steel tanks to develop its flavor and aroma before being bottled and sold.
This post contains affiliate links. By purchasing directly through my recommendations, I receive a small commission at no additional cost to you. This helps support Wine with Paige. Thanks for being part of the adventure!
Best Sweet White Wine Types to Try
Sweet white wines are a delightful and refreshing choice for those looking for a lighter and fruitier taste in their wine. These wines are made from grapes that have higher levels of sugar, resulting in a sweeter taste.
There are many varieties of sweet white wines available, each with its own unique flavor profile and aroma. Here are the top 10 sweet white wine types you need to try!
Moscato d'Asti
Moscato d'Asti is a popular Italian wine that's known for its light, effervescent qualities, and fruity sweetness. Moscato d'Asti is made from the Muscat grape, which has a distinctive floral aroma and flavors of peach, apricot, and citrus.
This wine is typically low in alcohol and often enjoyed as a dessert wine or paired with light, fruity desserts like sorbet or fruit tarts. Its crisp acidity also makes it a refreshing choice for sipping on a hot summer day.
Moscato d'Asti comes from the Piedmont region in Italy, and some of the most well-known producers include La Spinetta, Vietti, and Saracco. Give Moscato d'Asti a try and savor its delicate sweetness and refreshing qualities.
Riesling
Next up on our list of sweet white wines is Riesling, a versatile and delicious option that offers a range of flavors and styles.
Originating in Germany, Riesling is now grown in many wine regions around the world, including France, Australia, and the United States.
Riesling can range from bone-dry to sweet, with a wide range of flavors and aromas. Some common flavors include green apple, pear, lemon, honey, and petrol. Yes, petrol! While that might not sound appealing, it's a desirable characteristic in certain Rieslings and adds a unique complexity to the wine.
Riesling is a versatile wine that pairs well with a variety of foods, including spicy Asian cuisine, seafood, and even pizza. Its acidity and sweetness make it a great choice for cutting through the heat of spicy dishes, while its fruity flavors complement seafood dishes.
Riesling can also be enjoyed on its own as a refreshing and flavorful sipping wine.

Gewurztraminer
Next on our list of sweet white wines to try is Gewurztraminer, another versatile and aromatic wine that's known for its spicy and floral flavors.,
Gewurztraminer is a wine that's often associated with Alsace, a region located in northeastern France.
It's a grape that has a pinkish color and is known for its spicy notes of ginger and cinnamon, as well as its floral aromas. Gewurztraminer is a medium to full-bodied wine that's high in alcohol and has a honey-like sweetness.
One of the reasons why Gewurztraminer is such a versatile wine is because it can be made in several different styles. For example, it can be produced in a dry and crisp style that's ideal for pairing with seafood dishes or spicy Asian cuisine. Alternatively, it can be made in a sweet and rich style that's perfect for dessert or as an after-dinner drink.
If you're looking for a Gewurztraminer that's easy to find and won't break the bank, look for one from California or Washington State. These regions produce some excellent examples that are widely available in wine shops and grocery stores.
Chenin Blanc
Next on our list of sweet white wines is Chenin Blanc, a popular variety that's grown in several different countries around the world.
It's known for its crisp acidity and flavors of green apple, pear, and honey. Whether you're looking for a dry and mineral-driven Chenin Blanc or a sweet and luscious version, there's sure to be a bottle out there that suits your taste.
Chenin Blanc is a versatile white wine that can pair well with a wide range of foods. Its acidity and fruity flavors make it an excellent pairing for spicy dishes, such as Thai or Indian cuisine, as well as seafood, salads, and creamy pasta dishes.
Chenin Blanc can also complement lighter meats, such as chicken and pork, and can even pair well with desserts, particularly fruit-based desserts like apple pie or peach cobbler.
Viognier
Moving on to Viognier, our next sweet white wine, this grape variety is known for its full-bodied texture and floral aromas.
Viognier is mostly grown in France's Rhône Valley, but it is also cultivated in other regions such as Australia, Italy, and the United States.
Viognier produces wines with flavors of apricot, peach, and honeysuckle, and it is often blended with other grape varieties to add complexity and depth. The wine can range from dry to sweet, but the sweet version is what we're focusing on here.
In terms of food pairing, Viognier goes well with spicy Asian cuisine, rich fish dishes, and even barbecue. It's a versatile wine that can match a variety of flavors and spices.
Sauternes
Sauternes, an iconic sweet white wine from Bordeaux, France, deserves its own mention.
This wine is made from Sémillon, Sauvignon Blanc, and Muscadelle grapes, affected by the Botrytis cinerea fungus, also known as "noble rot." This fungus causes the grapes to shrivel and concentrate, resulting in a sweet and complex wine.
Sauternes is known for its golden color and aromas of honey, apricot, and citrus. On the palate, it is rich, honeyed, and full-bodied, with flavors of dried fruits such as apricot, candied orange peel, and caramel. It has a high level of acidity that balances the sweetness, making it an excellent choice for pairing with desserts.
Speaking of pairings, Sauternes goes well with a wide range of flavors, including foie gras, blue cheese, and fruit-based desserts. It is also a great match for spicy dishes, such as Thai or Indian curries, thanks to its sweetness and acidity.
If you're looking for a wine that can age gracefully, Sauternes is an excellent choice. It can easily age for decades, developing even more complexity and depth over time.
Ice Wine
Now, let's move on to ice wine, another sweet white wine that is sure to impress.
Ice wine is made from grapes that have frozen on the vine, which concentrates the sugars and flavors. This process results in a wine that is incredibly sweet and rich.
Ice wine is a specialty wine that is typically more expensive than other sweet white wines due to its difficulty to produce. However, its unique flavor profile and intense sweetness make it a popular choice for special occasions or as a decadent dessert wine.
If you enjoy sweet wines and haven't tried ice wine yet, it's definitely worth seeking out. Its sweetness pairs well with desserts like fruit tarts or cheesecake, and its rich flavors and complexity are sure to leave a lasting impression.
Late Harvest Wines
For another sweet white wine option, consider trying a late-harvest wine.
These wines are made from grapes that are left on the vine longer than usual, allowing them to ripen fully and develop intense sweetness. Late-harvest wines can vary in sweetness levels, but they all have a distinct honeyed flavor and a luscious texture.
Late-harvest wines are a great option if you want a sweet wine that isn't as expensive as ice wine. Look for those made from Riesling for a truly delectable wine!
They pair well with a variety of desserts, from apple pie to crème brûlée. If you're looking to expand your sweet wine collection, a late-harvest wine is definitely worth a try.,
Tokaji
One of the benefits of sweet white wines is the variety of options available from all around the world.
While many are familiar with popular options like Moscato or Riesling, there are hidden gems waiting to be discovered. If you're looking for a new sweet wine to try, look no further than the Tokaji wine from Hungary.
Tokaji wine, also known as Tokay, is made from grapes that have been affected by a fungus called Botrytis. This "noble rot" causes the grapes to become dehydrated and intensifies their sweetness, resulting in a complex and unique flavor. Tokaji wines range from sweet to extremely sweet, with varying levels of acidity to balance out the sugar content.
The Tokaji wine region in Hungary has been producing sweet wines since the 16th century and is known for its strict quality standards. The wines have even earned royal approval, with Queen Victoria reportedly calling it the "wine of kings, the king of wines."
Pair Tokaji wines with rich desserts like chocolate cake or crème brûlée for a decadent experience. Alternatively, they can also be enjoyed on their own as a dessert wine.
Get to Know Tokaji Wine with Hungarian Winemaker Dora Eva Hausel
Muscat
Next on the list, we'll be exploring another sweet wine variety – Muscat.
Muscat grapes are known for their distinct floral and fruity aromas, giving Muscat wines a unique and refreshing taste. These wines are made all over the world, with notable regions including France, Italy, Australia, and California.
Muscat wines come in a range of sweetness levels, from dry to sweet. The sweetest Muscat wines are often served as a dessert wine, pairing well with fruit-based desserts like apple pie or peach cobbler. However, Muscat wines can also be enjoyed on their own as a refreshing aperitif.
Generally, I consider Muscat (often labeled as "Moscato") to be one of the best sweet white wines for entry-level drinkers. It was my own gateway into the world of wine!
If you're looking for a refreshing and unique sweet wine to try, consider a Muscat. Its floral and fruity aromas and range of sweetness levels make it a versatile choice for any occasion.
Conclusion
In conclusion, the top 10 best sweet white wines we've highlighted can take you on a journey to explore various palates, from Moscato d'Asti to Muscat.
The art of wine appreciation lies in the taste, aroma, and food pairing, which every wine connoisseur can attest to. Don't be afraid to combine wine with various cuisines and follow your preferred style.
As wine writer Ernest Hemingway famously said, "Wine is one of the most civilized things in the world and one of the most natural things of the world that has been brought to the greatest perfection." So let's enjoy and appreciate the marvelous world of sweet white wines!
Cheers to Retail Therapy: Fun Sweet White Wine Inspired Items