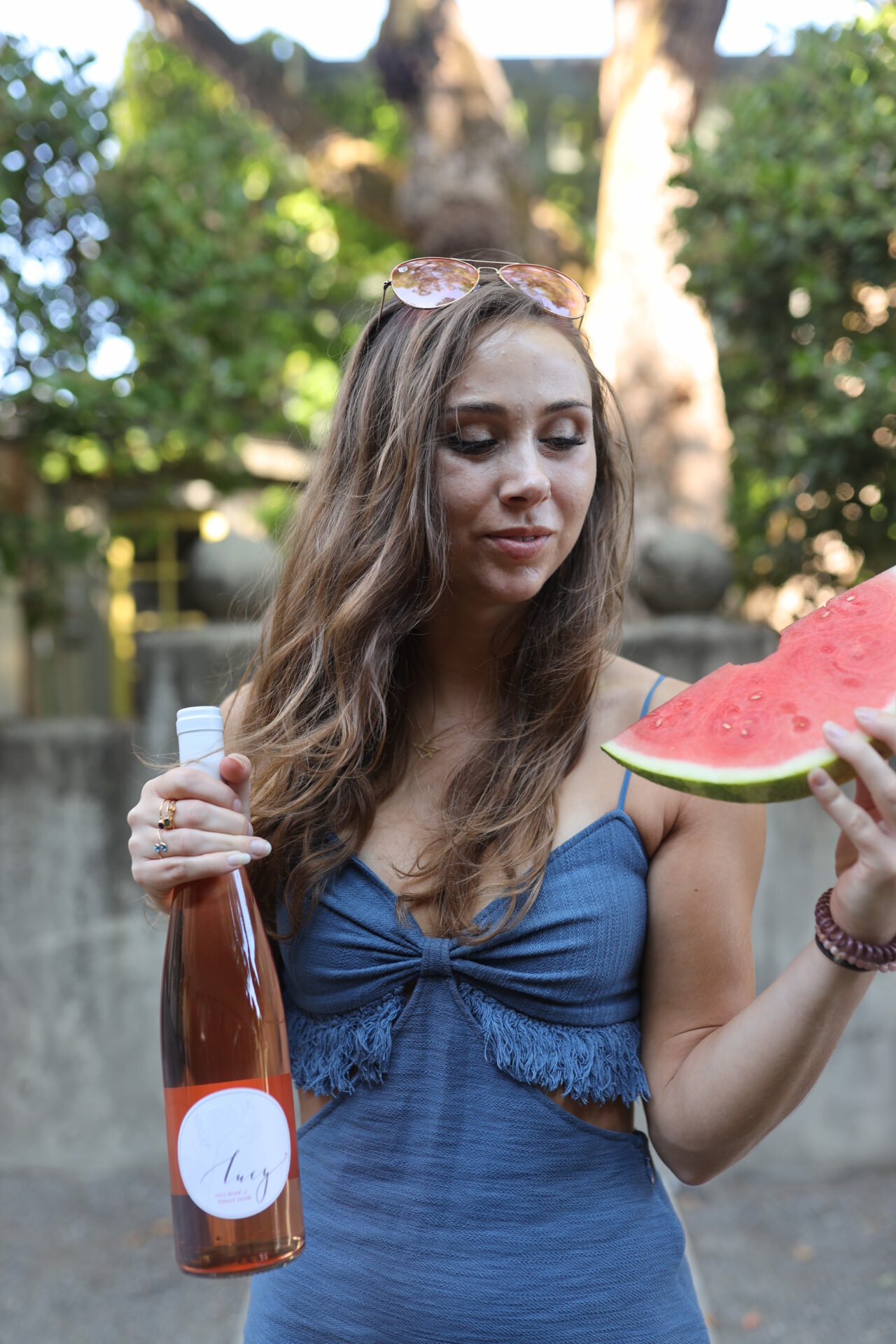 For me, Pink Moscato will always carry a touch of nostalgia. It was one of the first wines I ever tasted in college, and it never fails to remind me of some of my happiest memories with my best friends.
Both Pink Moscata and White Zinfandel are an easy and delicious entry points into the world of wine! They're fruity and sweet, thanks to pronounced notes of ripe berries like strawberry and raspberry, and they each have floral and citrus undertones.
Whether you're brand new to the world of wine, or your a seasoned-sipper looking for delicious recommendations, this guide has all you need to know about Pink Moscato!
What is Pink Moscato Wine?
If you've heard of red grapes and white grapes, but are worried there's pink grapes out there that you've never heard of – don't worry! Blush wines aren't made from "pink" grapes. Instead, they get their beautiful coloring from limited time spent in contact with red grape skins.
In this case, Pink Moscato is usually made from Muscat grapes, which are known for being aromatic and naturally high in sugars. After the grapes have been harvested and crushed, the skins get removed once the desired color has been achieved. From there, the next step is fermentation – which some winemakers stop a little bit short to prevent all the natual sugars from being converted to alcohol.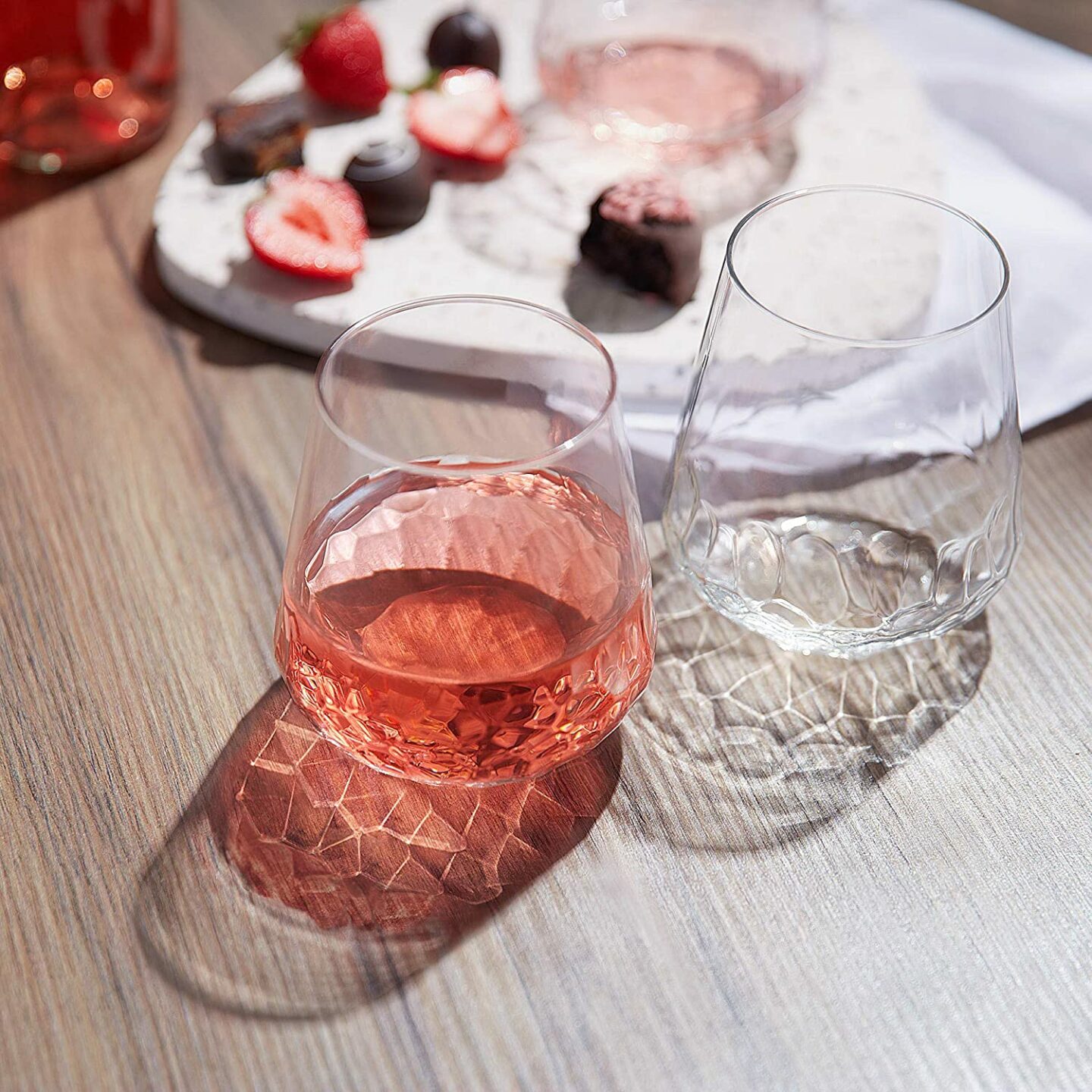 What does Pink Moscato taste like?
This sweet and fruity rosé has top notes of fresh berries, including raspberry, strawberry, and even pomegranate. Each heavenly sip is accompanied by a beautiful aroma of floral and citrus undertones.
Because it's so sweet, it's great as an easy-sipping wine for a "girls night in," or the perfect accompaniment alongside desserts!
Is Pink Moscato Sweet?
Yes, Pink Moscato is a fruit-forward, sweet pink wine! It has notes of fresh berries, like strawberry, raspberry, and even pomegranate!
How much alcohol is in Pink Moscato?
Pink Moscato typically has an AVB of 9% – meaning it's relatively low and easy to sip!
Pink Moscato Food Pairings
When it comes to food pairings with Pink Moscato, you're going to want to stay away from heavy, savory meals. Instead, reach for lighter-fare options like fresh berries, fruity salads, and soft cheeses. It's also great to accompany small desserts.
The best option is anything fruity – like a peach cobbler or a blueberry tart – but personally, I'm a big fan of this molten raspberry-chocolate cake!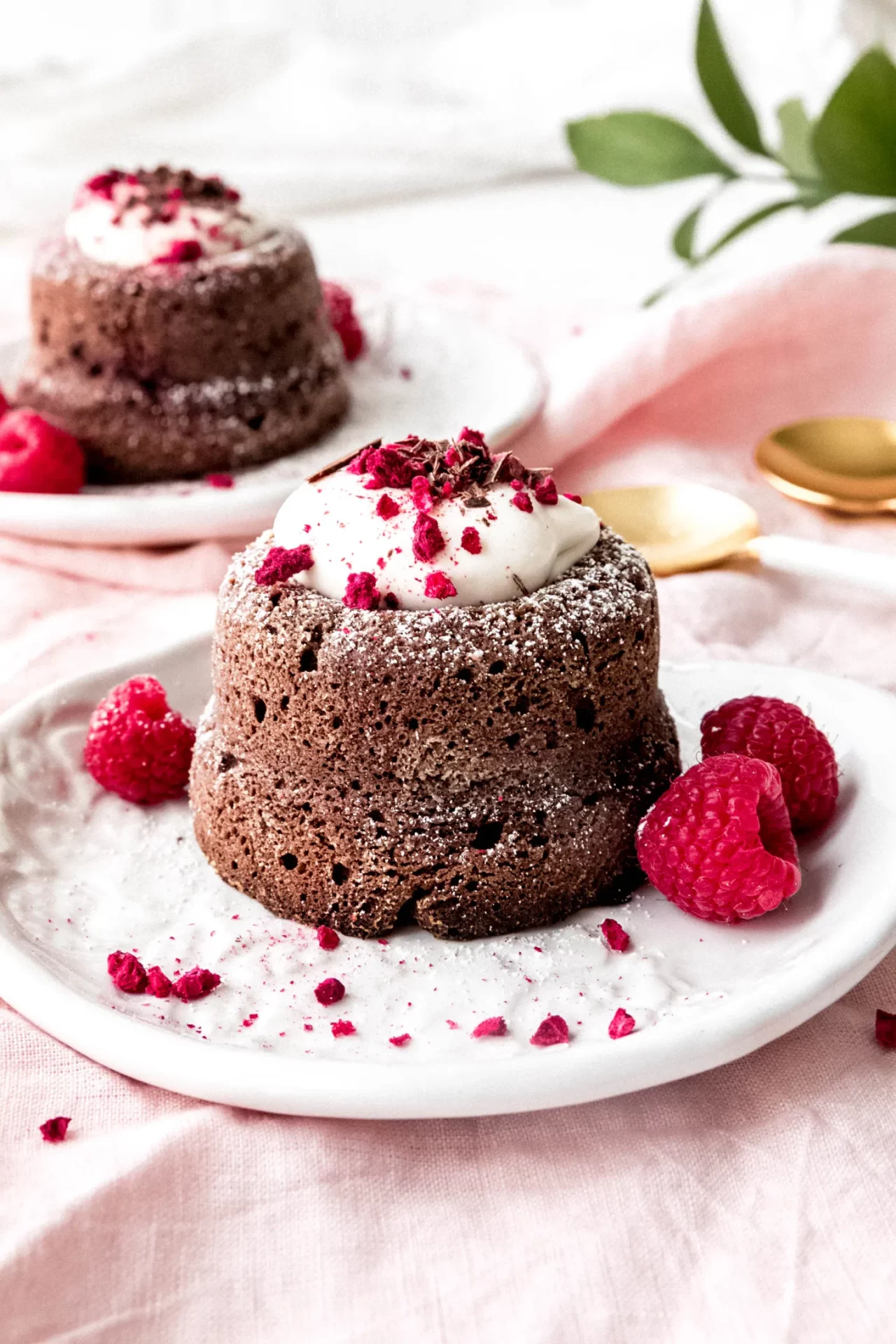 And if your brunch menu leans more towards sweet than savory, this fruity wine is also great with French toast and pancakes! I recommend adding on a delicious strawberry or blueberry topping to better compliment the Pink Moscato, though!
Let's say you're not feeling super sweet, though. You might be wondering, "Is there any way to enjoy a glass of Pink Moscato without a dessert pairing?" The answer, thankfully, is yes! If you're a fan of cuisines that have a touch of spice – like Chinese, Thai, Indian, or even Mexican – the sweetness of the wine is a really nice complement to spices!
If you're looking for delicious and affordable Pink Moscato recommendations, you've come to the right place! These are a few of my favorites that give you the best bang for your buck!
This post contains affiliate links. By purchasing directly through my recommendations, I receive a small commission at no additional cost to you. This helps support Wine with Paige. Thanks for being part of the adventure!
Barefoot
For me, sipping this wine will always feel nostalgic. It was one of the very first wines I was introduced to in college, and I have some great memories of splitting bottles of Barefoot Pink Moscato with my best friends.
You'll love the juicy, fruity notes of cherry, raspberry and pomegranate, and aromas of mandarin orange and sweet jasmine.
Typically $6
Buy on TotalWine.com
Buy on Wine.com
Buy on Target.com
Barefoot Bubbly
If you're feeling festive, have something to celebrate, or you're just plain bubbly, this Sparkling pink champagne from Barefoot Wine has a creamy, refreshing finish with notes of strawberries, peaches and fresh berries. Plus, the affordable price tag is reason enough to start popping bottles!
Typically $9
Buy on TotalWine.com
Buy on Wine.com
Buy on Target.com
Innocent Bystander
If you're a fan of strong, aromatic wines, you're gonna wanna check out this Pink Moscato from Innocent Bystander!
It has primary aromas of cotton candy and black current, and more subtle aromas of Turkish delight and mandarin peel.
Typically $19
Buy on Wine.com
Confetti!
With a name like Confetti!, you know the wine is going to be deliciously sweet! This Italian rosé features aromas of fresh berries and cotton candy, and you'll be able to pick out flavors of red berries and watermelon.
In addition to tasting great, it also looks great with its ruby red reflections.

Typically $14
Buy on TotalWine.com
Yellow Tail
If you like wines from the Land Down Under, don't pass on their delicious Pink Moscato! This sweet wine has bright strawberry flavors, and hints of sherbet and delicate floral notes. It's soft, smooth, and delicious, making it a favorite go-to after dinner on a warm summer night.
Typically $7
Buy on TotalWine.com
Buy on Wine.com
Beringer Main & Vine
You'll notice the floral and tropical, fruity notes right away with this bottle of Pink Moscato. It has a nice, smooth and refreshing finish with hints of ripe red berry on the palate.
Typically $9
Buy on TotalWine.com
Buy on Drizly.com