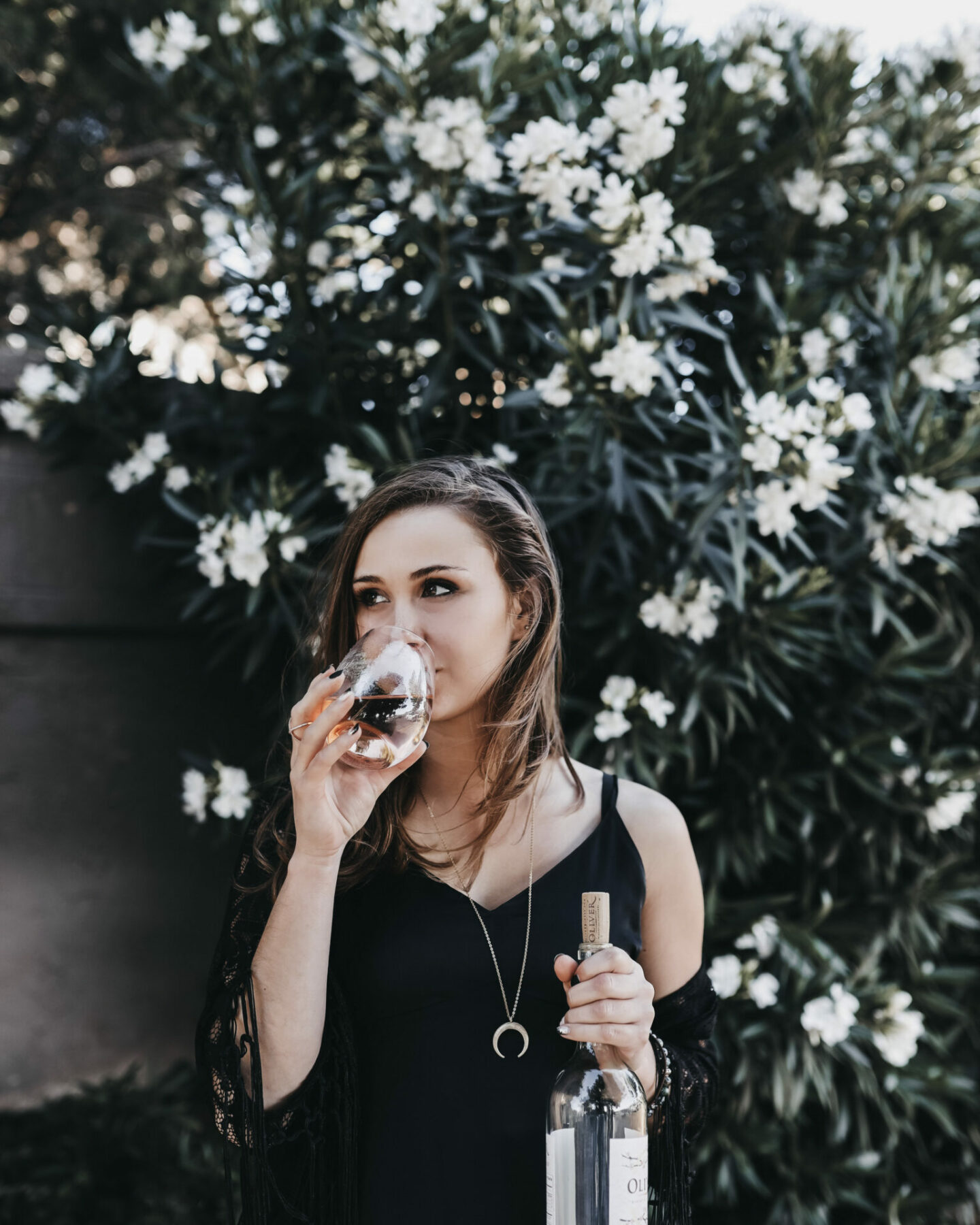 This wonderfully delicious, fruit-forward rosé might never have existed if it hadn't been for a happy accident. First bottled by Sutter Home a little over 50 years ago, White Zinfandel's popularity caught on like wildfire, and it's remained a top-pick among wine lovers ever since!
If you're looking for the best White Zinfandel wine to buy, you've come to the right place! In this blog post, we'll share our top White Zinfandel wine brands and shopping tips. Plus, we'll provide helpful wine reviews to help you make an informed purchase. So what are you waiting for? Let's get started!
What is White Zinfandel? How is it made?
If you're never sipped a White Zinfandel before, don't let the name fool you! White Zinfandel is actually a type of rosé – and its existence is actually a bit of an accident.
White Zinfandel was first crafted by Sutter Home in 1972, when a batch of dry rosé (made from runoff juice that's been separated from the grape skins) got "stuck" mid-fermentation process. In the simplest of terms, stuck fermentation means the yeast died off before eating off all the residual sugars – and thus creating a very sweet rosé. Winemaker Bob Trinchero tasted the "ruined batch" and was pleasantly surprised to discover it was quite sweet. He decided to bottle it up and sell it anyway, and to everyone's surprise, the new varietal's popularity caught on like wildfire.
In fact, White Zin has been credited with helping to save a ton of Old Zinfandel Vines that likely would've been ripped up to make more room for more popular varietals.
It's sweet and fruity taste is also often credited with helping to introduce lots of people to the world of wine!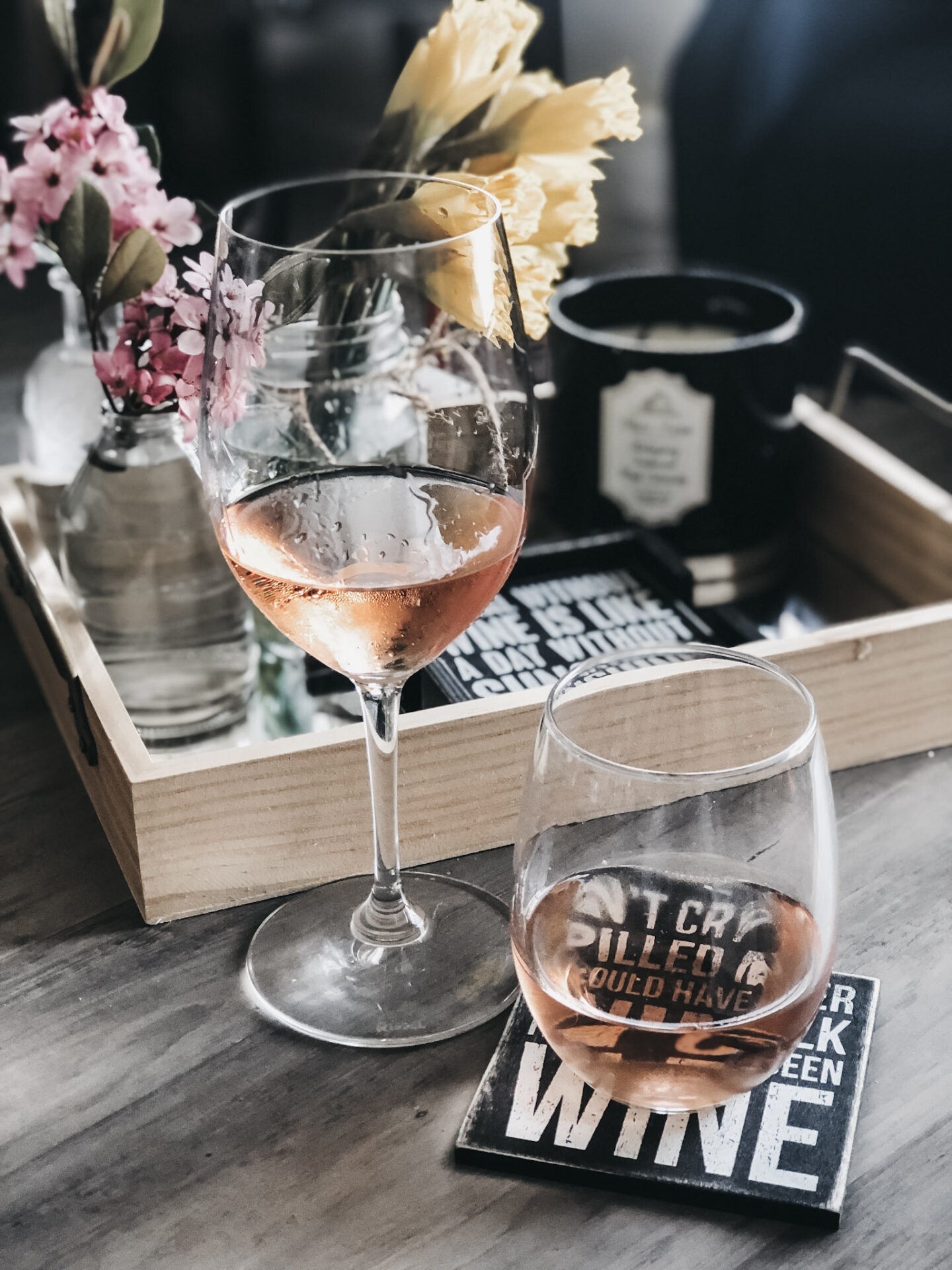 Is White Zinfandel sweet?
Yes, White Zin is a fruit-forward, sweet pink wine! You can expect top notes of bright red fruits like strawberry, raspberry, cherries, and even watermelon, with hints of citrus, nutmeg, and clove. Although there are some dry White Zinfandels, many of the ones you'll find in this guide are sweet.
White Zinfandel Alcohol Content
White Zin typically has an AVB of 10% – meaning it's a bit on the higher side.
White Zinfandel Food Pairings
If you're enjoying a sweet White Zinfandel, you'll have lots of great options when it comes to food pairings! It'll pair nicely with tangy cheeses, smoked meats, creamy pasta dishes, and anything with a little bit of kick. Hello, Indian food and Canjun cooking!
On the chance that you might be enjoying a dry White Zinfandel, though, you'll want to reach for dishes like fish, roasted vegetables, and salads with acidic food – think tomatoes, mandarin oranges, and lemon.
If you're looking for delicious and affordable White Zinfandel recommendations, you've come to the right place! These are a few of my favorites that give you the best bang for your buck!
This post contains affiliate links. By purchasing directly through my recommendations, I receive a small commission at no additional cost to you. This helps support Wine with Paige. Thanks for being part of the adventure!
Beringer Main & Vine
One of Beringer Main & Vine's signature varietals, this White Zin has delicious top notes of red berries, citrus, and melon that's complemented by more subtle hints of nutmeg and clove. It can be enjoyed all on its own, but I highly recommend pairing it with a skillet chicken in a white wine sauce!
Beringer Main & Vine's White Zinfandel is a huge crowd pleaser, and a great affordable option when I'm bringing a bottle to small get-togethers with friends!
Typically $6
Franzia
Personally, I think boxed wines get a bad wrap, and many of them are highly underrated! This White Zinfandel has delicate notes of strawberry without being overly sweet. It'll feel light and crisp on a hot summer's day, and the perfect thing to serve at an outdoor dinner night. Cheeses and salads are both a great pair for this blush wine!
Typically $18 for a 5 oz. Box
Canyon Road
This big name label is actually based in the small town of Geyserville in Sonoma County. Winemaker Rafael Jacinto Jofre has been crafting a select handful of varietals at Canyon Road Winery since 2004, and his White Zinfandel has delicious tasting notes of strawberry, cherry, and watermelon.
Typically $8
Cooper Ridge
This light-bodied White Zin features a delicate bouquet of strawberries with a crisp finish. You'll also be able to pick up the beautiful aromas of raspberries in each pour.
Typically $8
Woodbridge
This White Zinfandel is bright and crisp, with hints of cherry and juicy red fruits from a proprietary blend of grape varieties. You'll also be able to taste fruity notes of watermelon and strawberry. It's a great pick for Taco Tuesdays, since it pairs well with most cajun dishes and tangy cheeses!
Typically $10
Arbor Mist
If your sweet tooth is extra strong, you'll love this White Zin from Arbor Mist! It has top notes of raspberry and lime, along with other natural flavors. Personally, I wouldn't drink this on its own, but their summer cocktail recipe is a great go-to when entertaining a large group of friends and family. Arbor Mist's Exotic Punch calls for coconut rum, pineapple chunks, lime juice, and lemon lime soda.
Typically $7
White Zinfandel FAQ's
Is White Zinfandel sweet or dry?
While many rosé wines are dry, White Zinfandel has become such a popular varietal over the past 50 years that most Americans believe all rosés are sweet. White Zinfandel is incredibly sweet and fruity, and pairs well with so many different foods!
Is White Zinfandel sweeter than rosé?
White Zinfandel is a type of rosé – made from Zinfandel grapes – that is sweeter than most rosés. If you've ever been to a wine tasting and sipped a Merlot Rosé or a Syrah Rosé, you probably already know that not all rosés are sweet. In fact, many rosés are dry!
Does White Zinfandel taste good?
The question of whether or not White Zinfandel tastes good really all comes down to personal preference, but personally, I really enjoy this sweet, fruit-forward pink wine. If you're new to the world of wine, I think White Zinfandel is a great entry point!
Other Wine Guides You'll Love
Best Sweet Red Wines: Your Complete Buying Guide
Best Riesling Wine Reviews & Shopping Guide