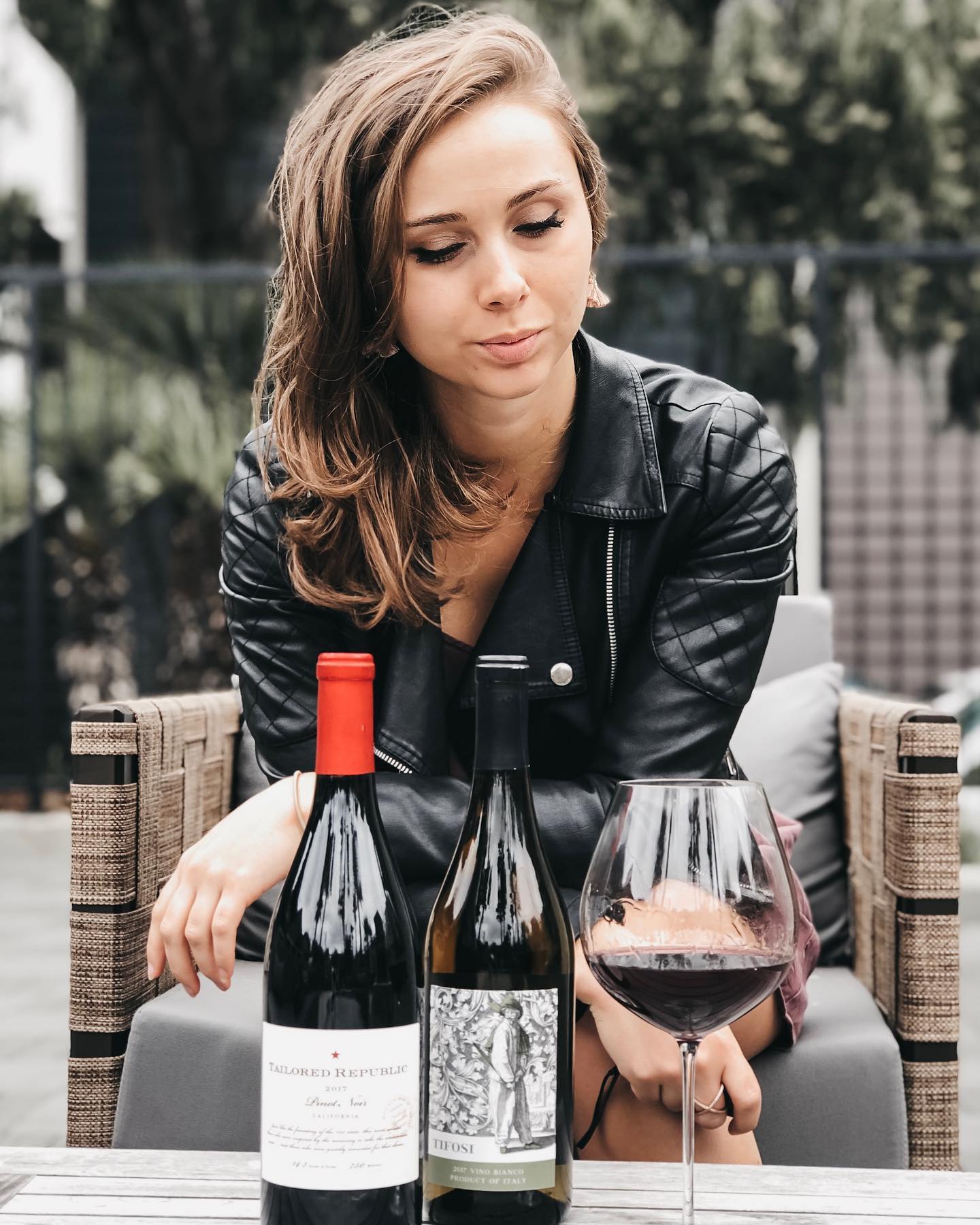 If you're not sure of which bottle of red to reach for, I've got you covered! In this blog post, you'll learn all about the subtle and not so subtle differences between Pinot Noir vs Cabernet Sauvignon!
When it comes to red wines, Cabernet Sauvignon is easily one of the best-known and most-loved grapes out there. It's full of versatility and flavor, and a total crowd-pleaser, but that doesn't mean Pinot Noir has nothing to offer. It might not be the same level of blockbuster hit, but this complex, fruity wine is full of fitness, delicacy, and vibrancy.
If you're looking to learn more about these varietals, or simply want pairing recommendations, keep reading!
Pinot Noir vs Cabernet Sauvignon Taste Comparisons
It's no secret that I love Pinot Noir! It's a complex and fascinating wine, and I have plenty of recommendations for every budget!
This light-bodied red wine carries fruity and earthy qualities. Some of the more fruity notes at play in glass include cherry, strawberry, and cranberry. You might also be able to pick up aromas of violet, mushroom, and spice!
Pinot Noir is usually more pale or translucent in color. If you're enjoying a really dark glass, it's likely been blended with a darker varietal.
Cabernet Sauvignon, on the other hand, is a dark style of red wine known for being intense and full-bodied . It also has some very distinctive flavors – like black currant, leather, tobacco, and cedar. This grape delivers lots of flavor and versatility, and they thrive in warm regions with long ripening periods. If you're coming to Napa Valley, Sonoma Valley, or anywhere in the Santa Cruz Mountain Region, you'll definitely want to sample the Cabernet!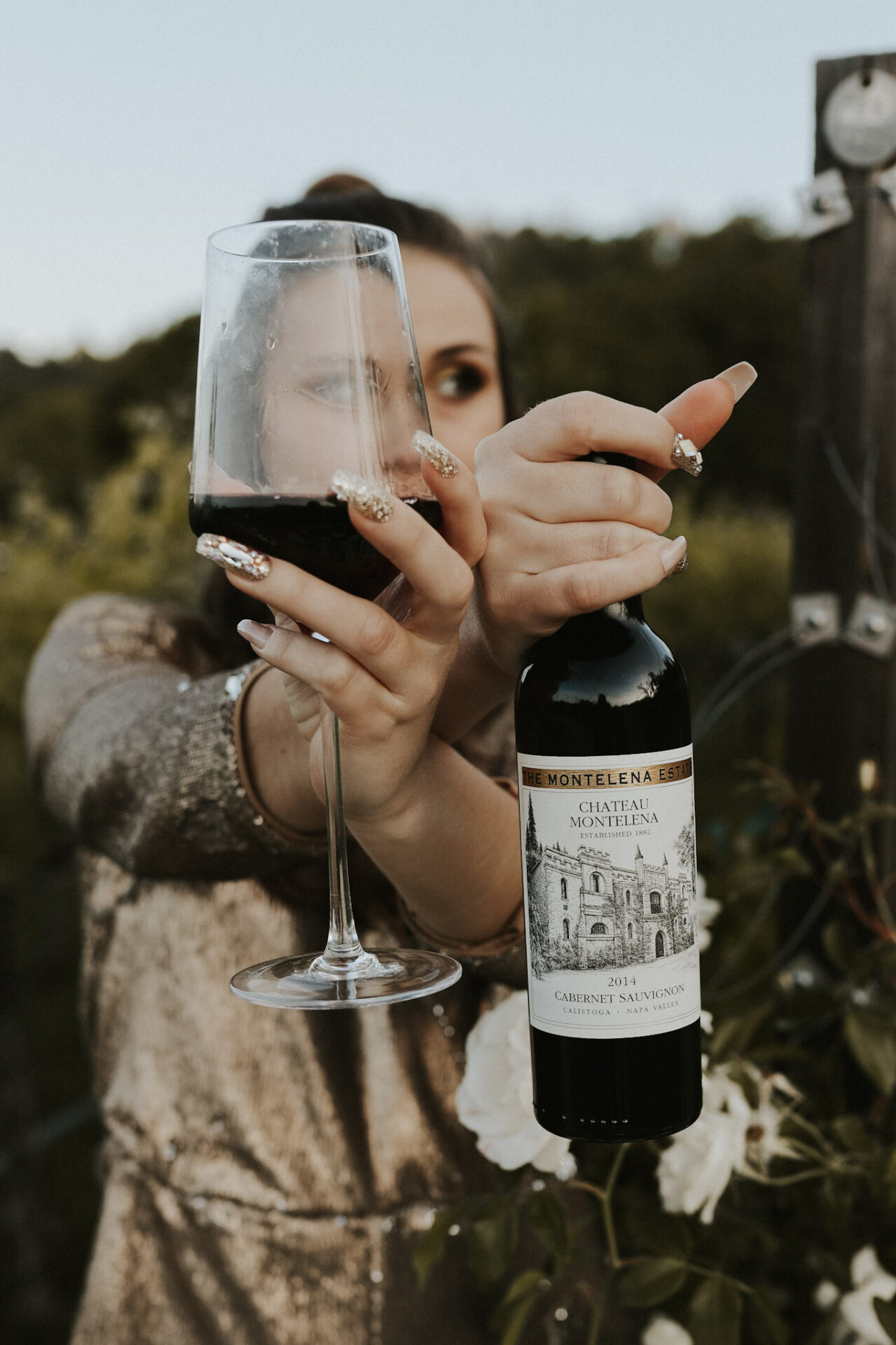 Pinot Noir vs Cabernet Sauvignon Food Pairings
Pinot Noir and Cabernet Sauvignon are both incredibly versatile and pair nicely with many different foods. When it comes to pairing, a general rule of thumb is to pair lighter fairs like seafood and chicken with white wines, and opt for red wines with red meats and tomato-based foods.
In the case of Pinot Noir and Cabernet Sauvignon, however, both are so food friendly you can easily mix this up a bit and play with flavors!
Pinot Noir Food Pairings
This light-bodied red wine is fruity and acidic, making it a great combo of a number of different dishes! It goes well with red meats, as well as cured meats. Personally, my favorite Pinot Noir pairing is bacon! It's absolutely delicious.
It's also a great compliment to delicate and nutty cheeses like brie, havarti, mozzarella, and ricotta – making it the perfect complement of a nice charcuterie board, or even pizza! Fresh, salty, and sour cheeses like feta, paneer, and even sour cream make it a great option for Mexican food pairings!
Another really great Pinot Noir pairing is roasted turkey! No matter what cut you get at Thanksgiving – dark or light – it'll be a fantastic compliment.
Cabernet Sauvignon Food Pairs
If you're a big fan of red meats, you'll want to keep some Cabernet Sauvignon on hand! This full-bodied wine still has some acidity, but it's full of tannins and fruity notes, making it an ideal match for any red meat, portobello mushrooms, and even lamb!
You'll have a lot of room to play and experiment with different pairings, but because of the high level of tannins, you'll want to try and steer clear of big pasta dishes. Unfortunately, the starches won't help to mellow the harsh tannins.
Suggested: The Best Wineries in Alexander Valley
In this Mediterranean climate, Cabernet Sauvignon reigns supreme! If you'd looking for the best wineries in Alexander Valley, this guide has all the best spots! If you're traveling to Sonoma, you won't want to miss these!
>> Read the post here <<
Pinot Noir vs Cabernet Sauvignon Conclusion
In conclusion, these red wines are both incredibly delicious and versatile when it comes to food pairings. The flavor profiles are quite different, though!
I'm a huge fan of Pinot Noir, and this fruity, acidic wine is one of my favorite go-tos, but when I'm looking for something more full-bodied and with more tannins to help bring out the flavors in a hearty dish, Cabernet Sauvignon is a fantastic pick!
Pinot Noir vs Cabernet Sauvignon FAQ:
Which is better – Cabernet Sauvignon or Pinot Noir?
That all depends on your palate and taste preferences! If you're looking for a lighter-bodied red with a bit of acidity and some fruity notes, I would say Pinot Noir is a great option. If you're in the mood for something that's full-bodied, or wondering what wines to offer at your Christmas Prime Rib Dinner, Cabernet Sauvignon is a huge crowd-pleaser.
Is Pinot Noir sweet?
Although it's known for its fruity and acidic notes, Pinot Noir isn't a sweet wine. While it's not as dry as Cabernet Sauvignon or Merlot, Pinot Noir has very little residual sugar.
Is Cabernet Sauvignon a dry wine?
Yes, Cabernet Sauvignon is a dry wine! Cabernet Sauvignon is known for being high in tannins – which dry out your palate and gives you that feeling of needing to take a sip of water.
Is Cabernet Sauvignon a red wine?
Yes, Cabernet Sauvignon is an intense, full-bodied red wine! It's one of the most popular red wines in the world, and is known for its distinctive notes of black currant, tobacco, and cedar.
Is Pinot Noir a red wine?
Yes, Pinot Noir is a light-bodied red wine.
What red wine is easiest to drink?
Between Pinot Noir and Cabernet, Pinot Noir tends to be easier to drink. It's smoother, fruitier, and has a lighter body, making it a perfect wine for those just getting into reds!
More Wine Education Posts You'll Love
Pinot Grigio vs Pinot Noir: Comparing Great Wine Varietals
Best Cabernet Sauvignon For Any Budget