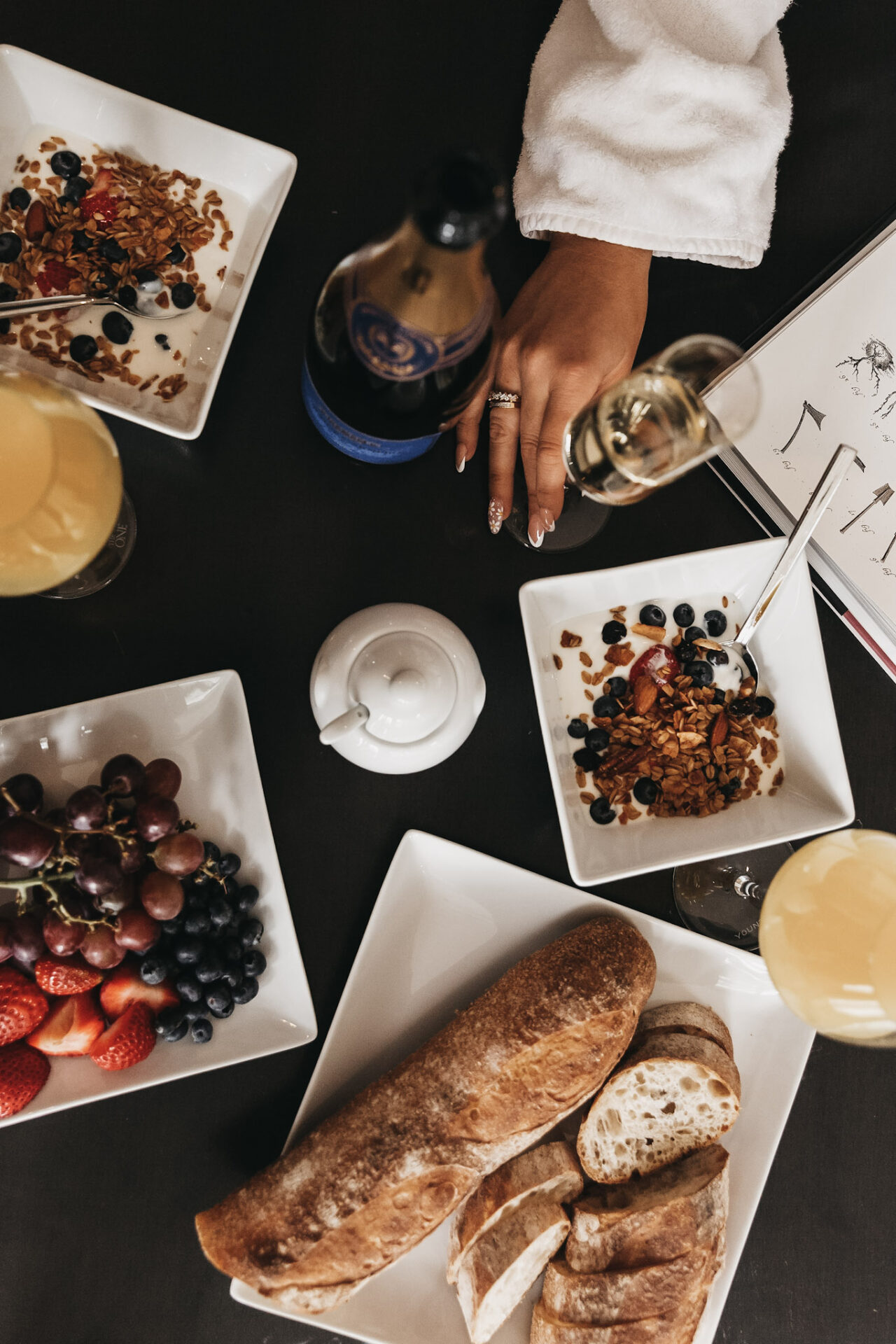 When fresh-squeezed oranges mingle with dry bubbles of Italian Prosecco, a magical elixir is born–the mimosa.
Inviting and superbly flavorful, this brunch staple has become one of the most beloved celebratory drinks around the world. With its crisp acidity, structure, and hint of sweetness that can range from subtle to intense, it's no wonder why Prosecco is so often paired with juices for this deliciously bubbly drink.
So raise your glass to kick off sipping in style! Join us on our journey as we explore some of the best Prosecco wines available on today's market for making perfect mimosas!
>> Recommended: Mix up your brunch with these delicious breakfast charcuterie boards!
How to Make a Prosecco Mimosa
A prosecco mimosa is the perfect beverage for any special celebration or a simple Sunday brunch with friends. The recipe is deliciously simple, only requiring prosecco and orange juice.
Start by combining one part prosecco with three parts orange juice in a champagne flute or wine glass and stir gently. Then you can add ice cubes and slices of fresh oranges, limes, berries or other fruits to garnish. With prosecco mimosas, every sip is as sophisticated and festive as the last!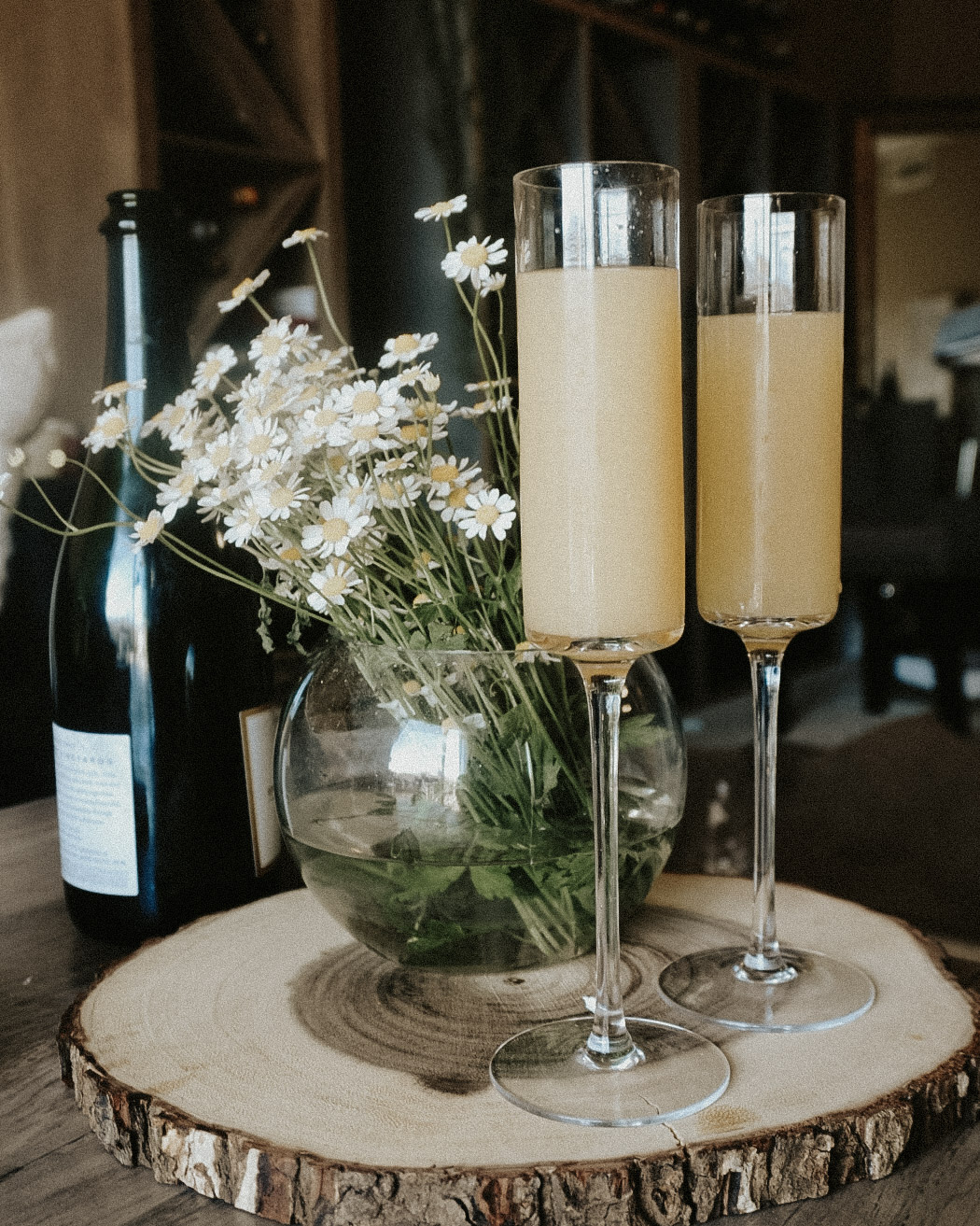 What is the Best Prosecco for Mimosas?
The best Prosecco for Mimosas is going to be something that's affordable, but still high-quality and well-balanced. Typically, people won't put their best or most expensive sparkling wine into these fruity beverages, but I still think it's worth finding an option that's delicious to sip on its own. After all, the best mimosa is just the sum of its parts!
Below you'll find my favorite picks for the best Prosecco for Mimosas.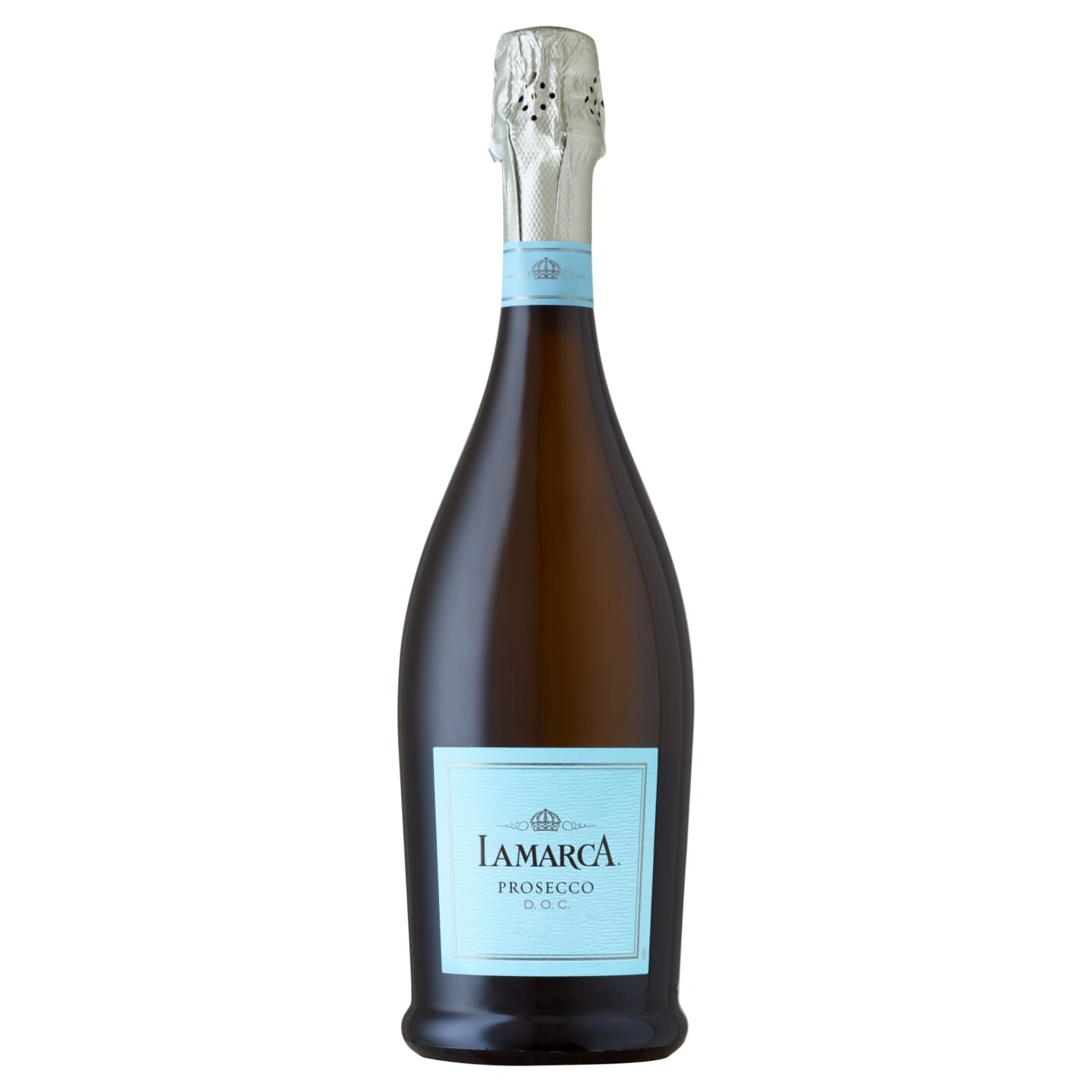 La Marca Prosecco
La Marca Prosecco is one of my go-to Proseccos. Sparkling with lively effervescence, it offers aromas of fresh-picked citrus and honeysuckle blossoms. The crisp, clean palate brings fruity flavors of green apple, juicy peach, and ripe lemon, framed by hints of minerality. The finish is light and refreshing with a tantalizing hint of sweetness.
Combine this Prosecco with orange juice for a deliciously balanced, easy-to-sip mimosa!
Typically $15-20, making it perfect for special occasions
Shop on Target.com
Shop on Wine.com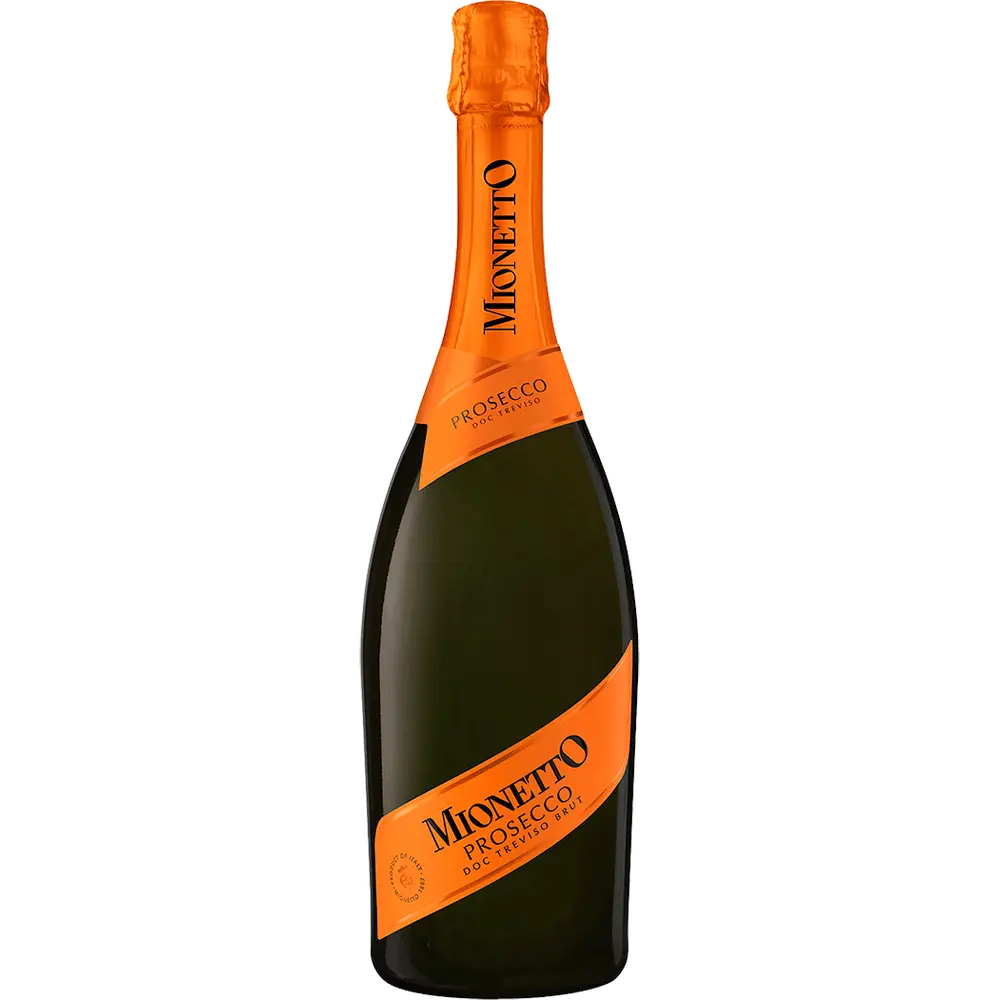 Mionetto Prosecco Brut
Mionetto is one of my favorite Proseccos for Mimosas (or just everyday sipping!) Bottles usually average $13-15, making it an easy choice that balances quality with affordability. This dry sparkling wine exudes aromas of golden apples, honey, and white peach. Well-balanced acidity provides a fresh and lively mouthfeel with a clean dry finish.
Typically $13-15
Shop on Target.com
Shop on Total Wine
Shop on Wine.com

Cupcake Vineyards Prosecco
Cupcake crafts this wine using only the best Glera grapes – the official grape of Prosecco – from their vineyards in Italy. This refreshing prosecco is perfect for mimosas because of its citrus-like flavors and delectable notes of juicy peach. Combine this sparkling wine and orange juice for a special treat!
Typically $13-14
Shop on Target.com
Shop on Wine.com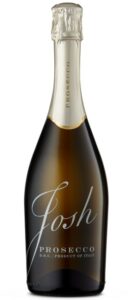 Josh Cellars Prosecco
Technically for a sparkling wine to be considered Prosecco, it needs to be made in the Prosecco region of Italy. Josh Cellars, a California winery, partners with the Pozzi Family – a small family wine producer in Italy to produce this delicious sparkling wine.
In Josh Cellars Prosecco, you'll find refreshing effervescence complemented by flavors of green apple, pear, and citrus with a touch of sweetness. It's perfect when mixed with orange juice for a delicious mimosa!
Typically $14-15
Shop on Target.com
Shop on Wine.com

Tiamo Prosecco Made with Organic Grapes
If you're looking for an organic option, Tiamo Prosecco is a delicious choice! Fresh and rich flavors of apple and pear with a hint of citrus fruit fade into a floral bouquet. Crisp and fruity with delicate bubbles. I especially love the wildflower notes to this wine!
Typically $15
Shop on Wine.com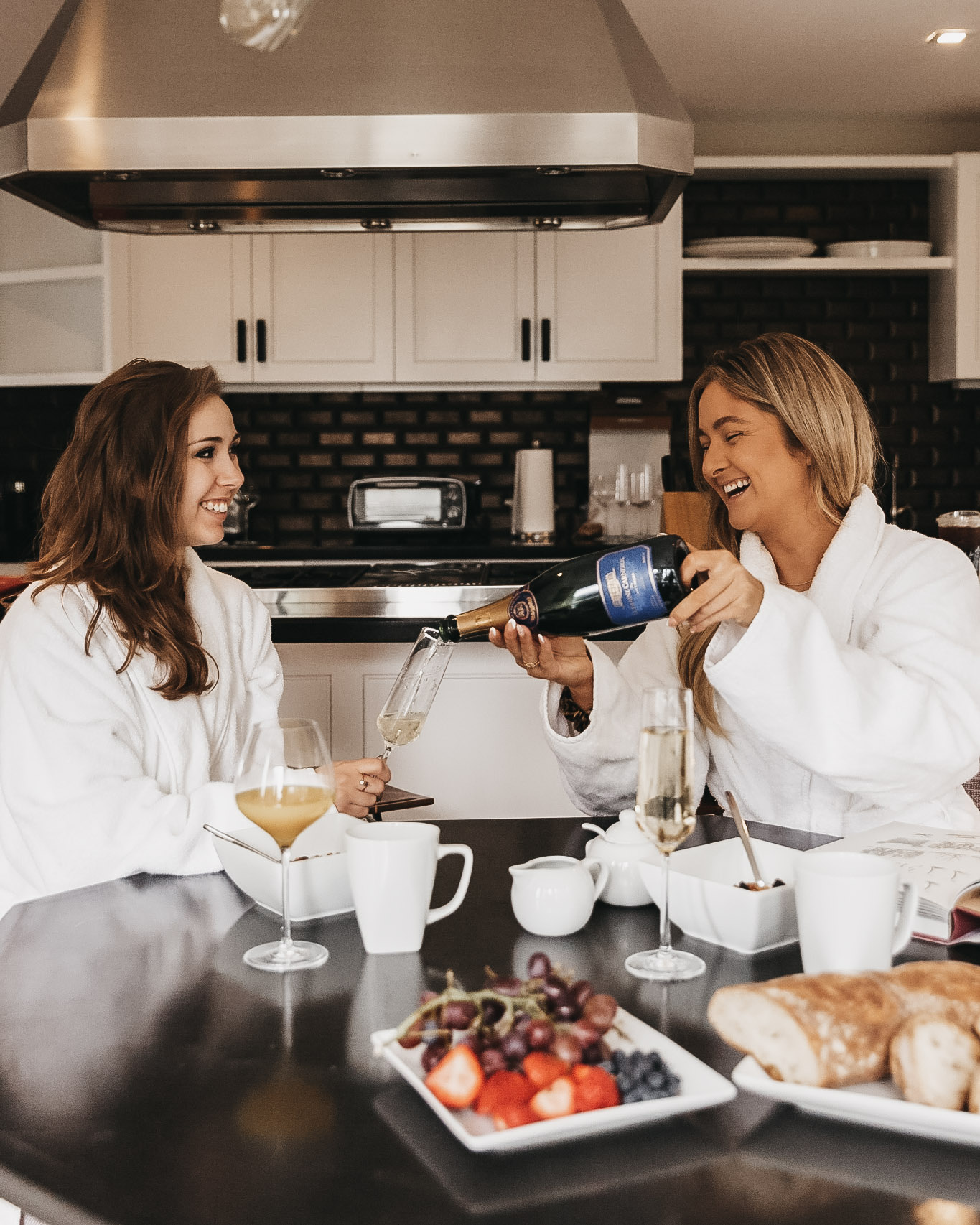 Prosecco Mimosa Cocktail Recipes & Add-Ins
Classic Mimosa Recipe
To craft a classic mimosa, you simply need two ingredients: orange juice and sparkling wine!
I love crafting my mimosas with Prosecco since it's usually a fruity-style sparkling wine that offers delicate bubbles at a fraction of the price of Champagne.
Be sure to chill both your Prosecco and orange juice in the fridge ahead of time. Avoid using ice cubes in this cocktail, as it will diminish the wine's fizziness.
When you're ready to enjoy your cocktail, pour the wine into a champagne flute held at a 45-degree angle, letting it run down the inside of the glass. This will keep the wine from creating a "foam top" and losing carbonation.
Top the wine with a splash of orange juice, and enjoy!
Mix it Up: Unique Mimosa Add-Ins
For a delightful twist on a classic cocktail, try setting up a mimosa bar at your next celebratory occasion! You can have a few bottles of chilled sparkling wine, such as Prosecco, on hand, as well as different juices in pitchers.
I recommend including pineapple juice, cranberry juice, blood orange juice, pulp-free orange juice, and pomegranate juice. They all offer their own flavors to a mimosa!
Mimosa Ratio
Everyone has a different perspective on what the perfect Mimosa ratio is – quite honestly, it's up to your discretion. Personally, I prefer mine with mostly prosecco and just a dash of orange juice. For a fruitier, less alcoholic option though, you can alter the mimosa ratio to be half orange juice and half prosecco.