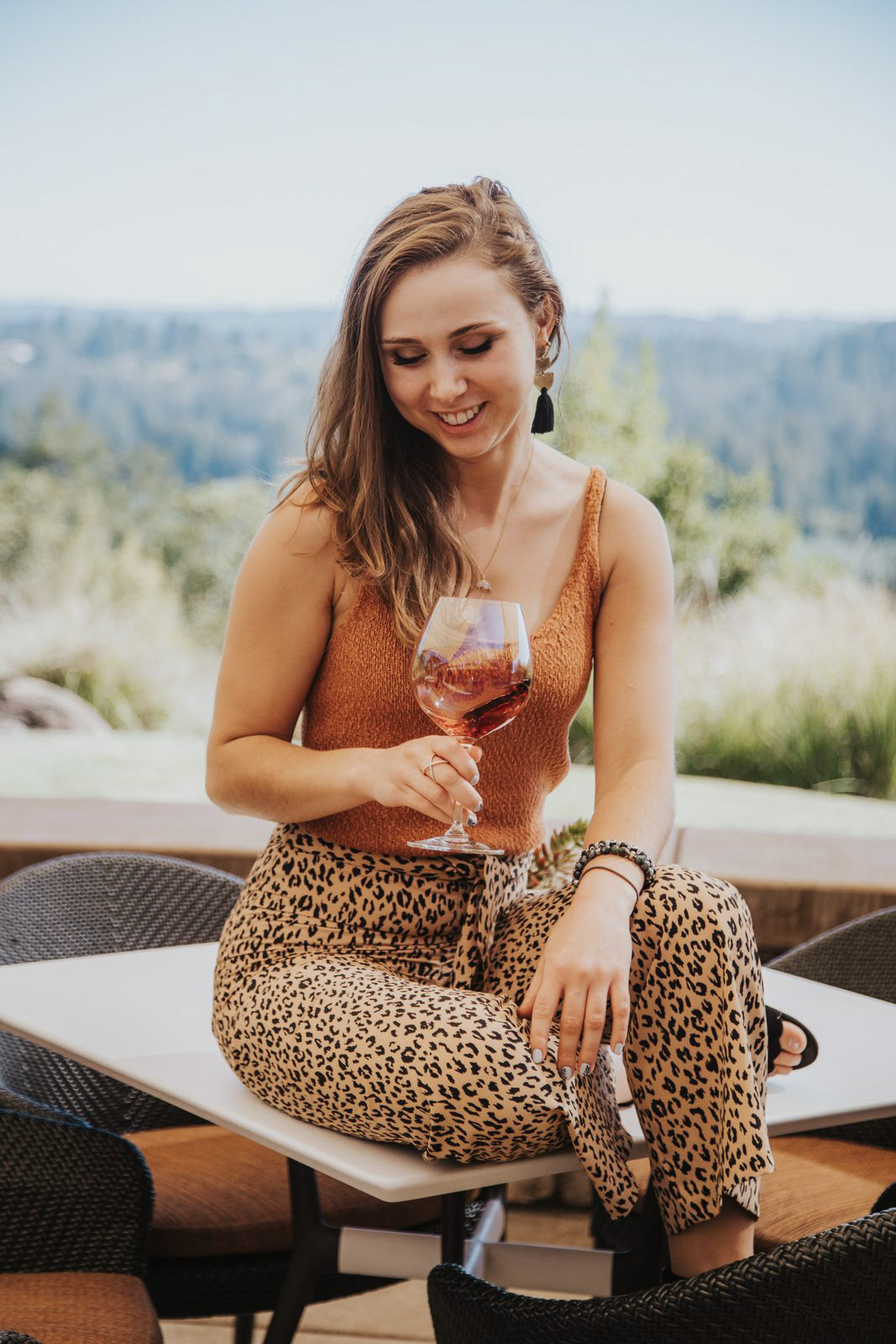 What's the best Pinot Noir? You might be surprised! There are some great options out there, and we've rounded up the best of the best at every budget, from every region, finding you the best value. From affordable bottles to splurge-worthy labels, we've got you covered. So whether you're looking to save or treat yourself, read on for our top picks.
How to determine the best Pinot Noir?
Pinot Noir comes in a range of styles – rich and robust, light and fruity, earthy and savory, spicy… depending on your personal preference, you might have a different idea of what makes the best Pinot Noir!
In general, if you like rich, fruit-forward Pinot Noir wines, look for wines from warmer regions, like Napa, California or Australia. If you prefer elegant, refined, and earthy Pinot Noirs, reach for bottles from coolers climates such as Willamette Valley or Burgundy.
When in doubt… try something new! Wine is always an adventure worth exploring.
Best Pinot Noir Wines by Price
Best Pinot Noir Under $15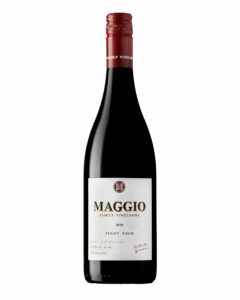 Maggio Family Vineyards Pinot Noir
Maggio is a family-owned winery in the Lodi region of California. This wine is one of the best affordable Pinot Noirs you can find, with big fruit flavors and ample richness.Bright acidity follows plum and black cherry notes, leading to a long, lingering finish.

Old Soul Pinot Noir
Old Soul Pinot Noir is balanced and elegant, with lifted aromas of red berry, earthy and jammy fruit, and hints of oak. A small amount of Malbec, Petite Verdot, and Petite Sirah and blended in to provide structure and depth.

The Pinot Project
Hand-crafted from Sonoma County, Monterey, and Central Coast vineyard grapes, the Pinot Project offers delicious wines for affordable prices. This wine displays notes of pomegranate and fresh roses, balanced by earthy baking spices. Don't just take my word for it – it's been rated by Wine Enthusiast at 90 points!
Best Pinot Noir Under $20

District 7 Pinot Noir
This is a value-priced bottle with lots of delicious satisfaction inside. Crafted from sustainable vineyards in the Monterey, California winegrowing region, it's elegant and aromatic. The palate is rich and silky, with prominent notes of raspberries, black cherries, violets, and toasted oak.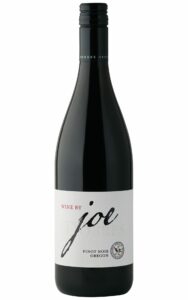 Wine by Joe Pinot Noir
Wine by Joe is owned and crafted by Joe Dobbes, a passionate Oregon winemaker. This Pinot Noir skews on the dark side, showcasing black plum, candied cherry, and whispers of warm winter spice and forest floor.

Kendall-Jackson Vintner's Reserve Pinot Noir
A grocery store favorite, Kendall Jackson crafts delicious well-balanced wines at affordable prices. This wine delivers on juicy red fruit flavors – think berries and cherries, followed by elegant earthy notes and delicious spices.
Best Pinot Noir Under $30
Best Pinot Noir Under $50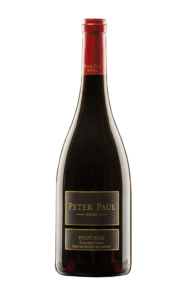 Peter Paul Gravenstein Highway Pinot Noir
Working with Peter Paul was part of my first wine job! While I'm no longer in that role, I still love the opportunity to taste their new vintages and regularly go to their Chardonnay harvest. They craft a few different Pinot Noirs, but their Gravenstein Highway is one of my favorites, and the best quality to price bottle in their lineup. I love this super juicy Pinot, which displays notes of brambly wild fruits, blackberry, sage, and white pepper.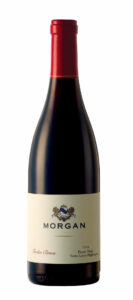 Morgan Twelve Clones Pinot Noir
Morgan crafts wine in the Santa Lucia Highlands coastal region of California. It's a stunning place – if you've never visited, be sure to check it out and do the Highway One Coastal drive on the same trip.
This wine is beautiful and food-friendly. It displays aromas of black cherry, cedar, and sweet baking spices. Flavors of red and black fruit are complemented with a hint of sassafrass. Beautiful full body and long finish.

Gary Farrell Russian River Selection
Gary Farrell is one of my favorite Sonoma wineries. They craft a full range of Pinot Noirs, including single-vineyard expressions from around the Russian River Valley. This particular bottle is a blend of the best grapes from the best vineyards to craft the best possible wine. Vibrant cherry fruit, black tea, rose petals, and cedar exude from the glass.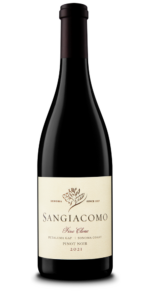 Sangiacomo Five Clones Pinot Noir
Sangiacomo is a multi-generation family-owned vineyard and winery in Sonoma. They're one of my top recommendations when wine tasting in Carneros, and a wine I insist on friends trying when they come over!
Their Roberts Road Pinot Noir is my all-time favorite, but is only available to wine club members. A close second choice is their Five Clones Pinot Noir, which draws fruit from their best estate vineyards. Lively aromas of freshly mashed Bing cherry and baking spice mingle with the scent of freshly fallen pine needles and forest floor after a fresh rain.

Kosta Browne Pinot Noir
Kosta Browne is one of the most well-known high-end producers of Pinot Noir.
This bottle hails from the Sta. Rita Hills of Santa Barbara. Great Pinot Noir is complex and nuanced, and this one certainly checks all the boxes. An explosion of red fruit with an understated yet elegant savory quality. Nostalgic notes of cinnamon stick and clove mesmerize. Deeply rich with an earthy core and copious amounts of fruit.