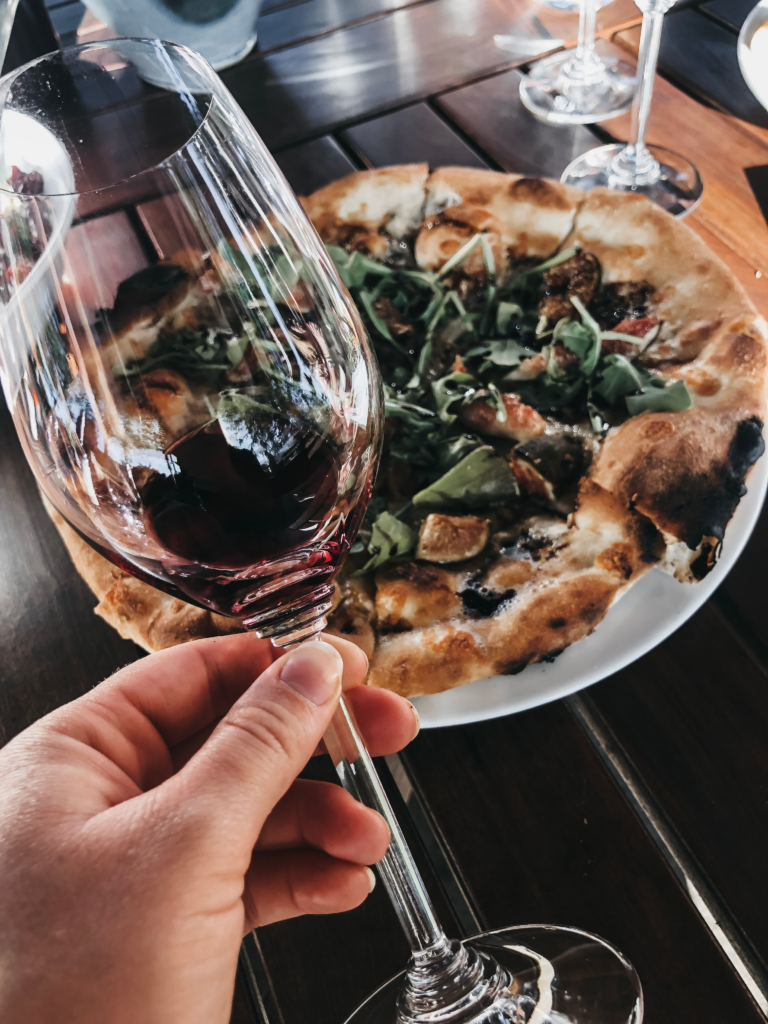 Pinot Noir is one of the great grapes of the world. It's incredibly expressive of the terroir, has the ability to age, and can be made in a wide range of styles… allowing winemakers to really play and articulate their abilities. It's difficult to grow, but the rewards are more than worth it.
Pinot Noir is grown all over the world, but a few regions are truly known for it. These include especially Burgundy, France, Oregon, and Sonoma.
Where is Pinot Noir Grown?
Pinot Noir is the 10th most planted grape in the world. It's grown in a range of places and styles, but some notable Pinot Noir regions are below.
Burgundy – The King of Pinot Noir
Burgundy is the O.G. in the Pinot Noir world. Here it is typically herbaceous and light in style, with earthy aromas and a nose full of mushrooms and wet leaves. There are floral aromas, like violets and roses, with some mild fruit smells that tend towards cherry. Often you'll also find notes of black tea.
Oregon Pinot Noir
Oregon's main wine grape is Pinot Noir and actually accounts for over 60% of their wine grape harvest for the state. Due to the microclimates in the state's growing areas and the winemaker's tendency to try new things, their wines tend to have a larger range in style. I've had everything from dark, muscly Pinot Noir to a more fruit-forward ripe Pinot, to a refined Burgundian-esque version… and everything in between! It's not uncommon for wine makers to create single-vineyard Pinot Noirs that truly express the unique microclimates and soil types that are present in small areas, thus producing a full spectrum of Pinot Noirs. Perhaps the most famous for this is Ken Wright. I'm also incredibly fond of the husband-wife duo who craft Boedeck Cellars; in addition to producing single-vineyard Pinot Noirs, they also each craft their own bottle in their personally preferred styles.
California Pinot Noir
California is a large state with a vast range of climates. Depending on where you are, different styles are prevalent. Perhaps what first comes to mind are Napa Pinot Noirs, which tend to be fruit-forward and full of big, lush flavors such as ripe cherry, black raspberry, vanilla, cloves, and caramel. On the other hand, Sonoma tends to make more refined-style Pinot Noirs with high acid and beautifully complex flavors that range from earthy and meaty to fruity and light. Sonoma Pinot Noir tends to be more similar to old-world styles and are very food-friendly.
Chile Pinot Noir
South America is an up-and-comer to Pinot Noir and is growing it in areas with heavy ocean influence in the coastal mountain ranges. These wines tend to be affordably priced and lean more towards floral aromas and flavors.
Australia Pinot Noir
While not particularly known for their Pinot Noir (it doesn't grow well in their climate, except in a few areas in the Western part of the country and near Mornington Peninsula), there still is a small volume that comes from Australia. You can expect it to tend to be sweeter and fruitier, leaning towards blueberries and blackberries.
New Zealand Pinot Noir
Central Otago is the main source of New Zealand's Pinot Noir. Due to its location, it gets enough sunshine to fully ripen the grapes and produce a rich Pinot Noir similar in style to California. It tends to have fresh fruit flavors and some gamey notes.
Germany Pinot Noir
Germany's France-bordering region "Ahr" tends to produce a majority of the country's Pinot Noir. It lends itself to be earthy with plenty of cherry and sweet raspberry.
Pinot Noir is an incredibly food-friendly wine, but also makes for the perfect after-work glass on its own. It's light enough to be served with fish such as Salmon, but can also stand up to heartier red-meat based dishes as well. Personally, I'd pair it with a pasta (especially something with a cream-based mushroom sauce, which would bring out those earthy flavors) or some sort of pizza (especially a white pizza; the high acidity will cut through the cream and cheese and bring out any herbs you seasoned the pizza with).
Yes, most styles of Pinot Noir are dry. Depending on the producer and the region, however, it is likely to find a bottle bursting with fruit-flavors that make it seem "sweet" on the palate.
Is Pinot Noir Red or White?
Pinot Noir is a red wine… in fact, Pinot Noir means "black pine", referring to the tight clusters of black-colored berries that hang off its vines. The thin skins and low levels of phenolic compounds lends the grapes to produce mostly lightly colored, medium-bodied and low-tannin wines, dry wines.
Pinot Noir day is August 18th.
Overall, I just love Pinot Noir. It's a common thread in the wine industry, but it's a well-deserved trope. It's a really interesting grape that puts vineyards and winemakers to the test while showcasing a lot about where and how the grapes were grown and the wine was produced. I'd love to hear what your favorite Pinot Noirs are!
Recommended Pinot Noir...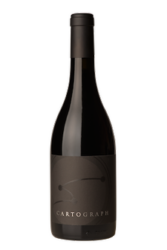 Pinot Noir is the primary focus at Cartograph, and they make a beautiful lineup that focuses on balance, nuance and complexity, rather than power and intensity. Their Estate Pinot Noir in particular is intensely dark and ruby in color, bursting with chalky mushrooms, baking cocoa, and blackberry aromas. On the palate, these aromas are balanced by rose petal, mint and a touch of olive tapenade.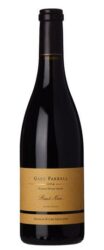 Gary Farrell produces an entire line of distinct Pinot Noirs from single vineyards. Depending on whether you're looking for fruity or earthy — or anywhere in between — there's a different Pinot Noir for you. My personal favorite in their lineup is the Fort Ross Vineyard Pinot Noir; with a gorgeous coastal expression of fruit, the wine is dark, earthy and savory, exuding aromas of tobacco, Oolong tea leaves, cassis, blackberry and violet petals.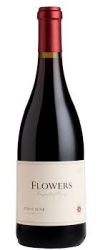 Flowers Vineyard & Winery Pinot Noir
Flowers believes in crafting wines with a sense of place and are dedicated to being people with a sense of purpose. For nearly 30 years they've been growing Pinot Noir and Chardonnay on the rugged Sonoma Coast, leading to them being called "wilderness winemakers". They make minimal intervention wines – a mix of biodynamic and organic farming in the vineyard for healthy soil. Their entire lineup of Pinot Noirs are distinctly delicious.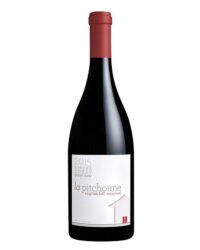 La Pitchoune English Hill Vineyard Pinot Noir
Inspired by a small family property in the South of France, La Pitchoune means "the little one." The name speaks to small production, small lots, and the idea that small size is their greatest asset. La Pitchoune believes in crafting old-world style Pinot Noirs that are food-friendly and ageable. Their Sonoma Coast English Hill Vineyard Pinot Noir is particularly outstanding. Its bright and lively red fruit flavors are highlighted by a smoked citrus component that mingle with juniper, sumac, tobacco and cedar.

Boedecker Cellars Athena & Stewart Pinot Noirs
Crafted by a husband-wife-duo in downtown Portland from Willamette Valley grapes, Boedecker Cellars is an absolutely outstanding example of an urban winery done right. Their Pinot Noirs are absolutely cult-worthy, and perhaps most fun of all, each year the duo makes two distinct Pinot Noirs in their own individual style preference. More modern for Athena, more traditional for Stewart. I would happily sip on either (or both!) any day.

Big Basin Vineyards Lester Family Pinot Noir
Big Basin Vineyards was founded in 1998 on an historic site in the Santa Cruz Mountains next to Big Basin Redwoods State Park. This particular Pinot Noir is from the Lester Family Vineyard nearby — the Corralitos foothills of the Santa Cruz Mountains where it resides are just a few miles from the deep waters and abundant fog of Monterey Bay. In the wine, you'll find high-toned aromatics with hints of rose petals, baking spices, and pomegranates lingering on the nose. On the palate, the aromatics echo the nose with a backbone of sappy red fruit.