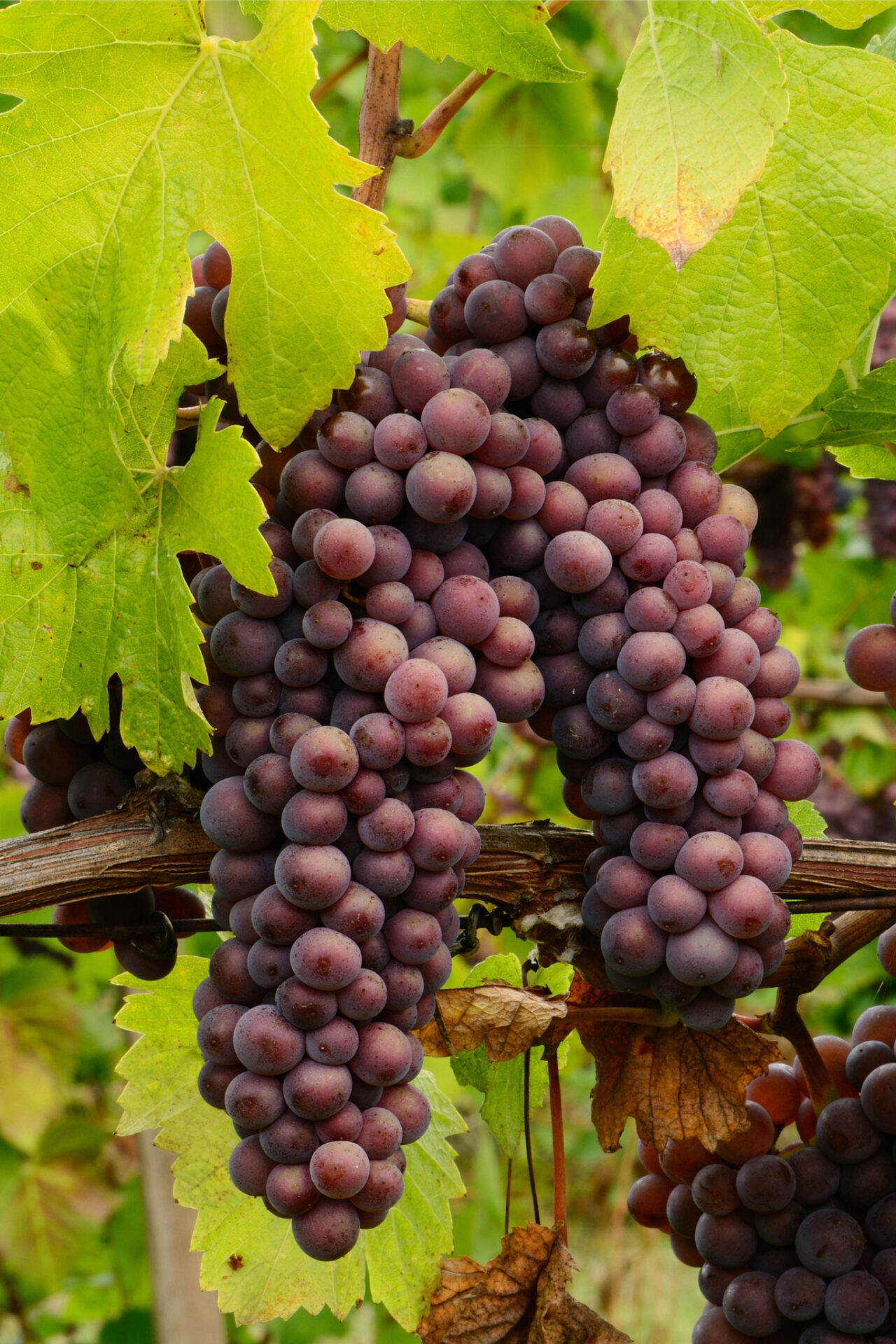 Despite its presence as one of the grapes in the most famous wine blend in the world (Champagne), Pinot Meunier is relatively hard to find as a single-varietal wine.
If you're able to get your hands on a bottle, this red-skinned grape is also capable of producing a high-acid, bright, and fruity red wine. It's well worth the adventure!
Originally a mutation of Pinot Noir, Pinot Meunier is a workhorse grape in the Champagne region. During difficult vintages, it can be relied on to ripen steadily, imparting bright fruit flavor into the blend.
Let's embark together on an exploration of one of France's most underrated but delightful offbeat wines!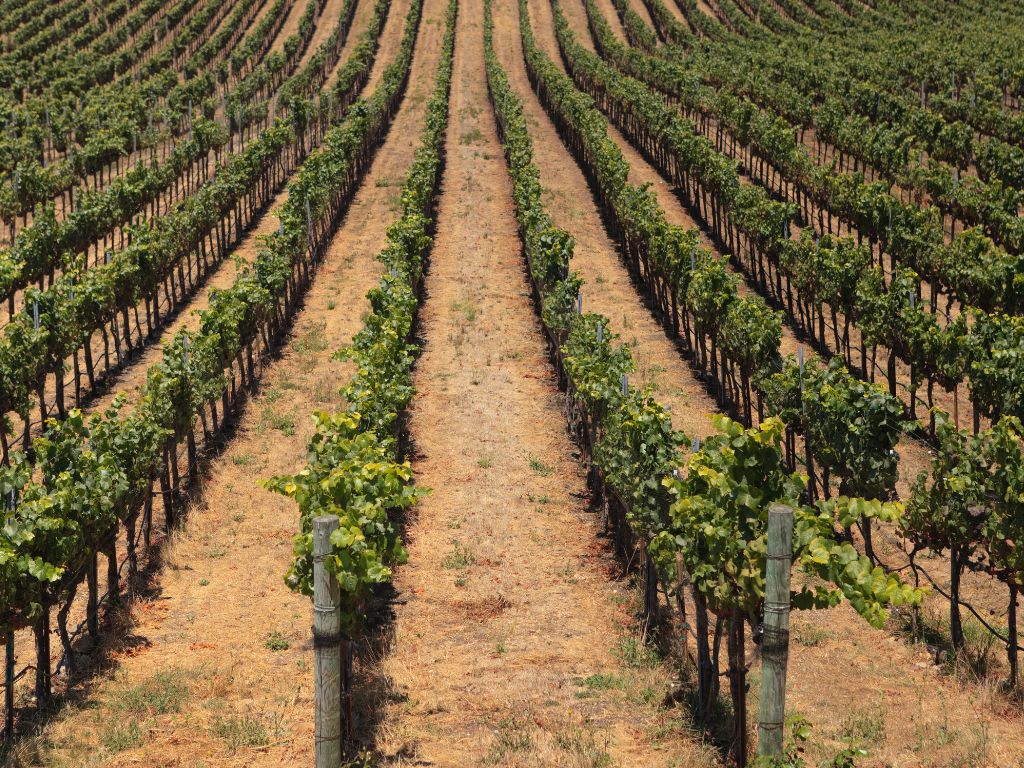 What does Pinot Meunier Taste Like?
Tart red cherry, juicy pomegranate, wet earth, mushrooms, and freshly bloomed roses are all typical tasting notes in a glass of Pinot Meunier.
The wine is typically high in acidity and has been likened to a more quaffable Pinot Noir – more similar to Gamay.
Taste Profile
Dry/Sweet: Dry
Body: Medium-Light
Acidity: Medium-High
Tannins: Low
Age: Can be aged up to 10 years
Similar to: A more quaffable Pinot Noir – similar to a Gamay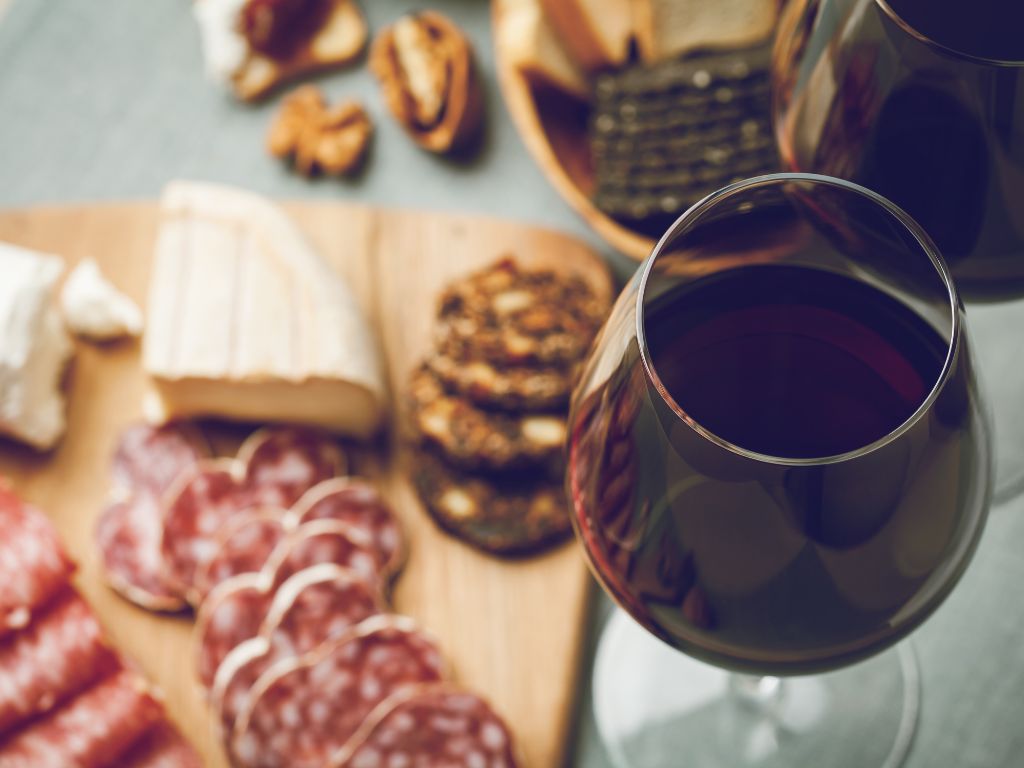 Pinot Meunier Food Pairings
Since they're so similar, you can pair this grape variety with foods similar to Pinot Noir: pork, roast duck, mushrooms, and creamy sauces. I personally love Pinot Meunier paired with bacon! The fruit and the acid play so nicely with the rich, greasy umami flavors.
Growing Regions
Since Pinot Meunier is part of the Champagne blend, it's typical to find this grape in Champagne. It actually makes up to 40% of the plantings here! It's also popularly grown in the Loire Valley, where it's also used to make sparkling wines.
Outside of France, these grapes also grow in Germany, where it's known as both Müllerrebe ('müller' means miller as a reference to the dustiness on the grape's leaves) or Schawrzriesling (which means "Black Riesling", despite the fact these two grapes are not related at all).
Outside of Europe, this variety is a small footnote – however, with the growing interest in low-alcohol wines, it's beginning to get more notice. Typically these wines are around 11% ABV, which is significantly lower than other popular reds!
Pinot Meunier Pronunciation
"Pinot Meunier" is a french word, so you pronounce it in the same style you would "Pinot Noir": pee-no moon-nee-yay
FAQs:
What's the difference between Pinot Noir and Pinot Meunier?
Pinot Meunier is a mutation of the Pinot Noir grape, so they're quite similar! Both have similar flavors, however, Pinot Meunier has higher acidity with more citrus notes and a lighter, less earthy profile. Generally speaking, Pinot Meunier is more quaffable, and has been likened to Gamay.
What is Pinot Meunier used for?
Pinot Meunier is most commonly used as a blending grape in Champagne. It adds acidity and fresh, fruity flavors to Chardonnay's creaminess and Pinot Noir's earthy flavors.
What does Pinot Meunier taste like?
Pinot Meunier is a fruit-forward red wine, most known for its cherry flavors, juicy red fruits, and fresh strawberry characteristics. Some examples also display earthy, wet dirt flavors and mushrooms. t

Weingut Darting Durkheimer Pinot Meunier
This single-varietal wine hails from Germany. In the glass, it features ripe red cherry and juicy raspberry flavors, with a backbone of acidity and fresh minerality. It's a versatile wine, ready for the table!
Typically $24
Shop at Wine.com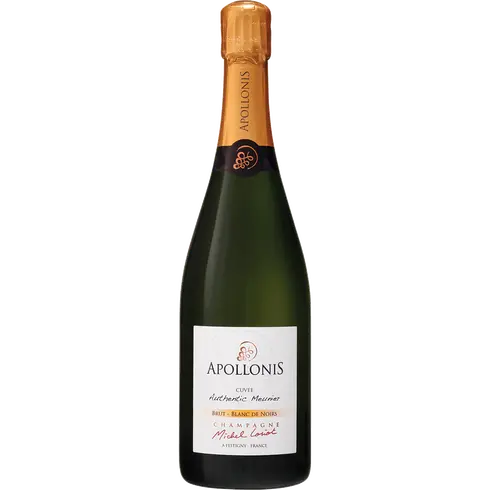 Apollonis Authentic Meunier Brut Champagne
Typically, Blanc de Noir Champagnes are produced using both Pinot Noir and Pinot Meunier, however, this one is crafted exclusively from the latter! This wine is all-around delicious, with a fruit-forward character. What's most fascinating about this wine, perhaps, is the estate's practice of playing music in the vineyards and the cellar, with the aim of positively altering the molecular structure of wines. You'll have to try it to see what they mean!
Typically $51
Shop at Total Wine