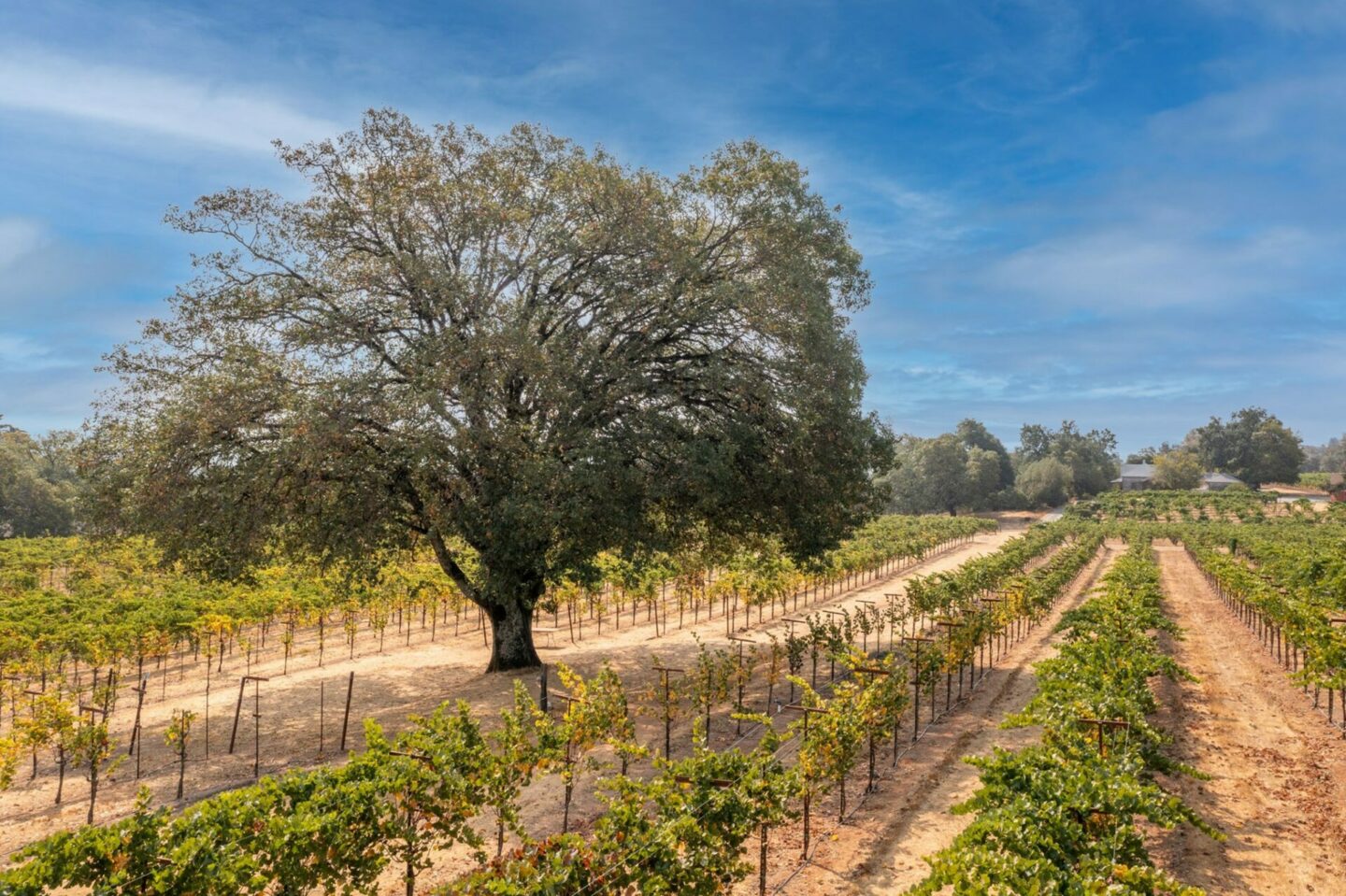 When you hear the words "wine country," do you automatically think of California? It's hard to imagine that once upon a time, The Golden State wasn't the same wine destination it is today. Fifty years ago, the only "fine wines" were French, and everyone else was considered a distant second-place at best. Thankfully, a few of the extraordinary Russian River Valley wineries helped put California on the map and show the rest of the world what they were missing!
The 1976 Judgement of Paris is easily the most famous blind taste test to ever take place, and it's an iconic, pivotal moment for the wine world. When a selection of California's best Chardonnays and Cabernet Sauvignons went up against French Chardonnays and Bordeauxs – considered to be the best wines in the world – no one expected any change from the status quo. Except, California's Chardonnay from Chateau Montelena – made with grapes from Bacigalupi Vineyards in Russian River Valley – beat out every other wine in the tasting!
Best Russian River Valley Wineries
The Russian River Valley AVA lies at the heart of Sonoma Valley. It's home to world-class Chardonnay and Pinot Noir, along with Sauvignon Blanc and Zinfandel. These grapes thrive in the Russian River Valley – where the mornings are warm and sunny, but the late afternoons are nice and cool, thanks to all the fog that rolls in from the Petaluma Gap.
If you're looking for some of the best Russian River Valley wineries, keep reading! In this blog post, you'll find all the best experiences and tastings in the heart of Sonoma Valley.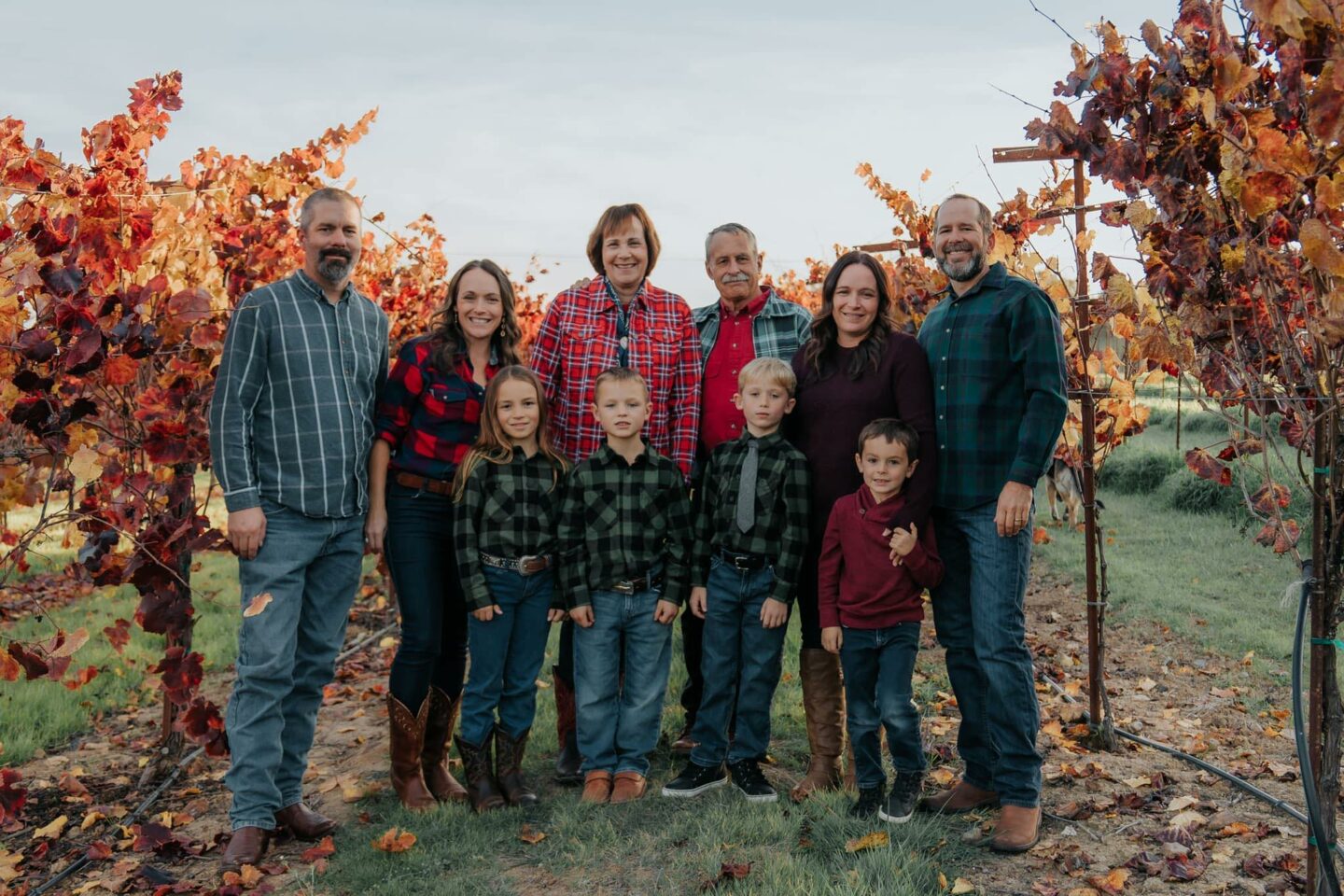 Bacigalupi Vineyards
The Chardonnay made from Bacigalupi Vineyards put California on the map as a premiere wine travel destination for wine enthusiasts and aficionados alike! It's historic, pivotal, iconic, and not to be missed when you visit Russian River Valley! It's hard to believe, but when Charles and Helen Bacigalupi moved to Westside Road in 1956, they'd never even heard about Chardonnay. Eventually, thanks in large part to his friend Paul Heck of Korbel Winery, the couple planted six acres of Chardonnay and six acres of Pinot Noir in 1964.
The rest, as they say, is history.
The wine and cheese pairing flight is by appointment only, but I promise it's worth planning ahead for. You'll enjoy four, small production estate wines that have each been carefully curated and paired with delicious cheeses.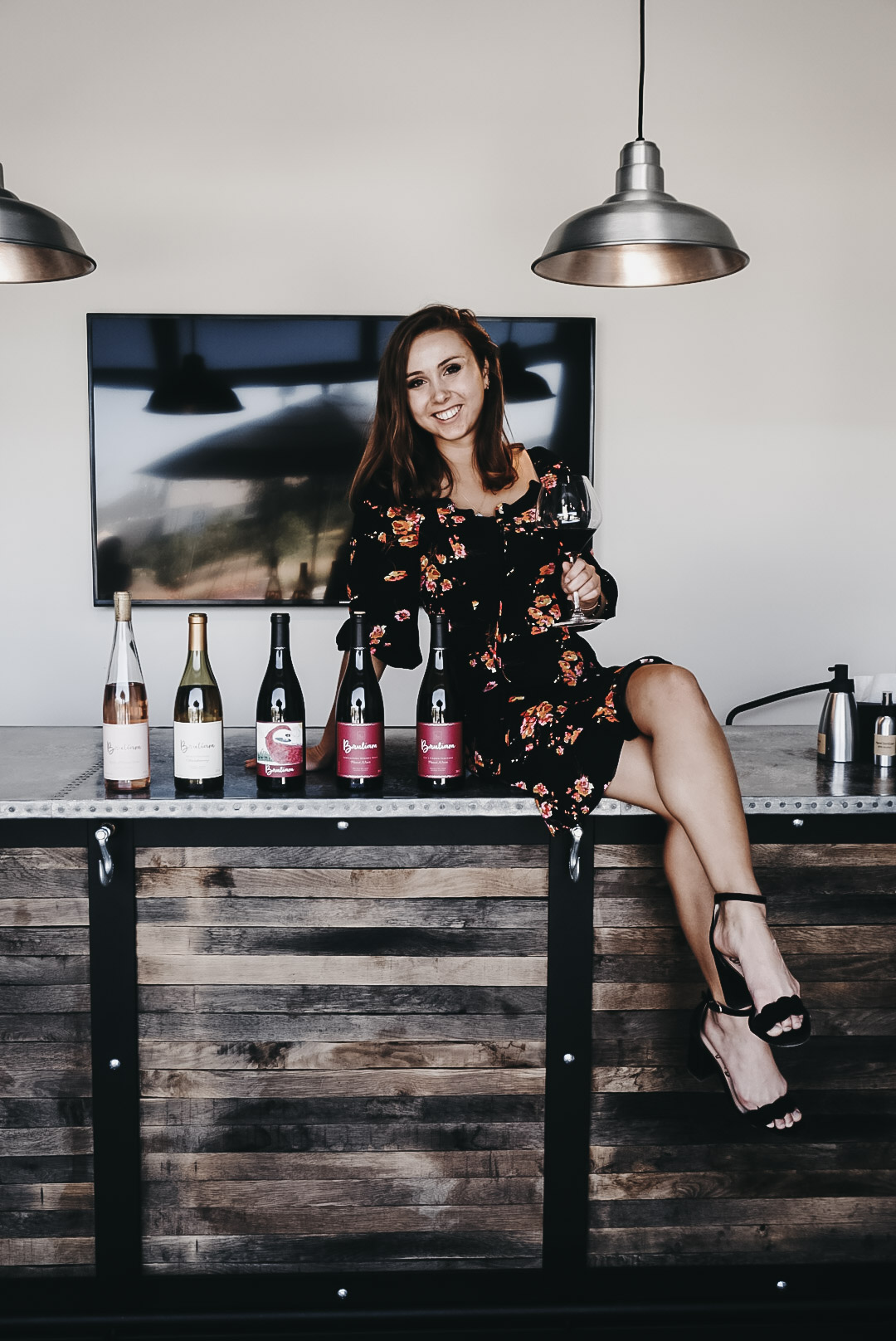 Bruliam Wines
The only thing better than the delicious small-lot, single vineyard Pinot Noir at Bruliam Wines is the fantastic story that comes with it! I have a lot of respect and admonition for Kerith Overstreet – a doctor and mother of three who decided she was ready for a new act in life. After years of higher education, multiple residencies, and fellowships, she went back to school to study enology at UC Davis. In the years since, she's been able to source from top vineyards and growers to craft extraordinarily beautiful wines.
She's incredibly passionate about what she does, and you'll be able to taste that in every glass! Getting to know Kerith when I visited Bruliam was an absolute pleasure, and I'm sure you'll agree that her wines are absolutely divine!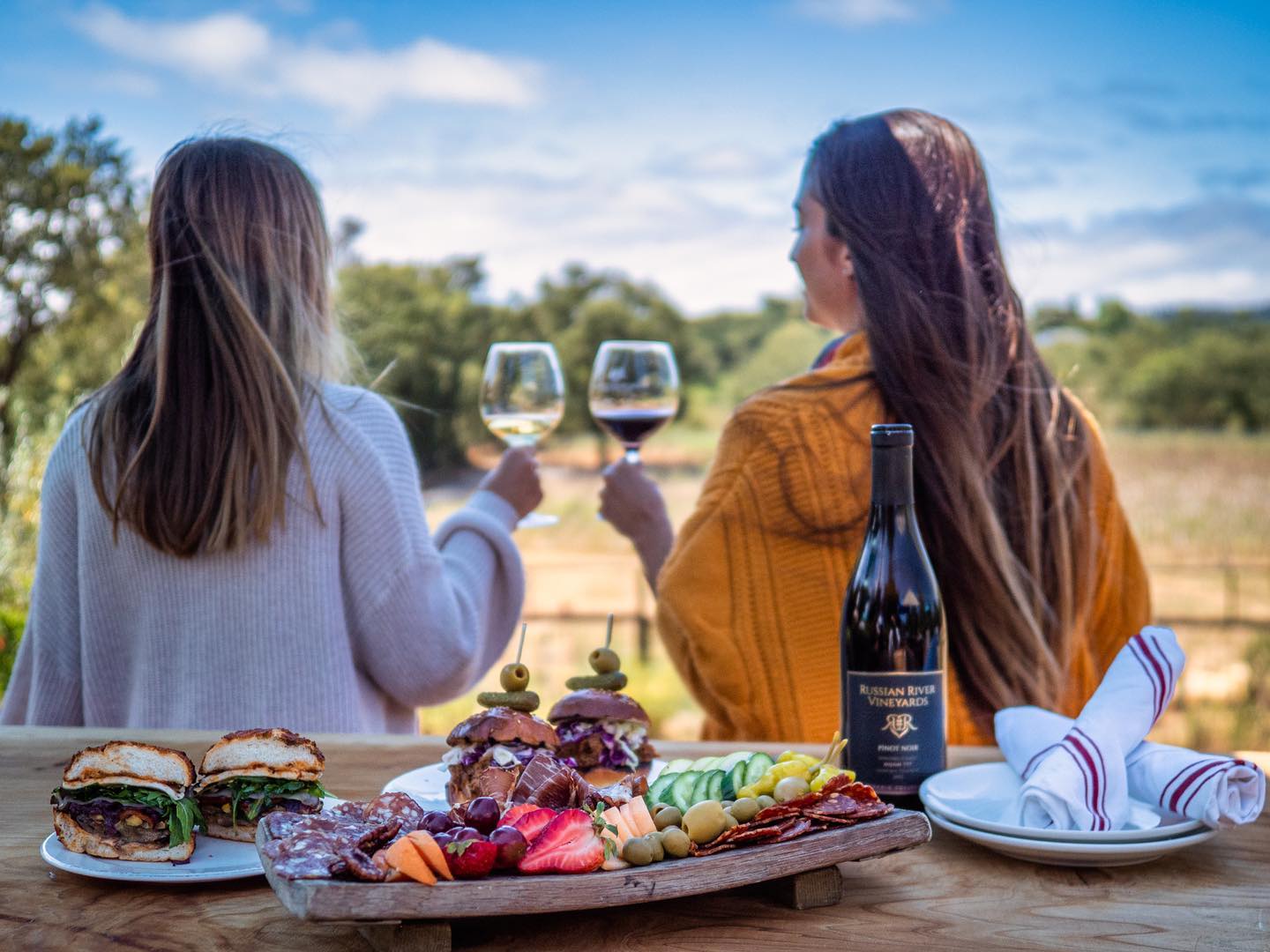 Russian River Vineyards
This beautiful property offers up breathtaking views of the valley and a relaxed atmosphere. An added bonus? They're dog friendly! You and your favorite four-legged friend can even enjoy live music from local artists.
This small estate winery lies in the heart of Russian River Valley, and takes a careful, patient approach to producing world-class wines.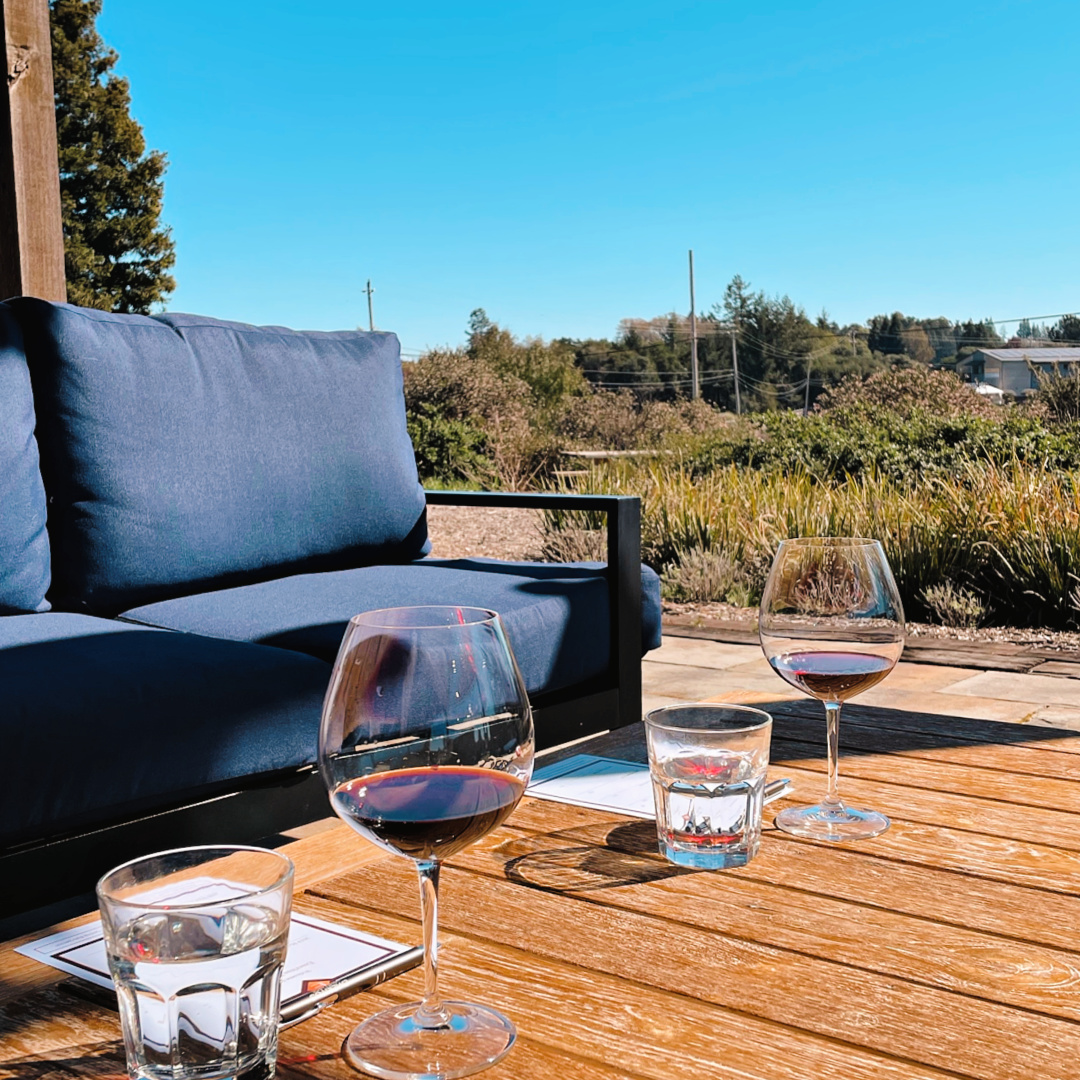 Emeritus Vineyards
The outdoor tasting room at Emeritus Vineyards offers sweeping views of the Hallberg Ranch Estate. It's a nice place to come and relax while sipping some excellent single vineyard Pinot Noir. I personally recommend the guided tasting. The wonderful and knowledgeable share great insights into what makes Emeritus wines so special.
If you're looking for something a little more behind the scenes, though, the estate tour comes highly recommended. You'll get to explore rows of vines, and get an in-depth look into what it takes to produce award-winning Pinot Noir.
Learn more about Emeritus Vineyards
Gary Farrell Vineyards & Winery
Forty years ago, before the Russian River Valley AVA even existed, Gary Farrell crafted his first Pinot Noir from fruit grown in the now-legendary Rochioli Vineyard. Today, Gary Farrell Vineyards and Winery continues to carry that pioneer spirit with each wine they craft. And at the helm, Winemaker Theresa Heredia adds her own signature to small-lot single vineyard Pinot Noirs and while still embodying Gary Farrell's hallmark style of balance and elegance.
Learn more about Gary Farrell Vineyards & Winery
Iron Horse
What could be more perfect than an al-fresco tasting of sparkling wines? If you love a good glass of bubbly, make your way down the meandering one-lane road to get her. You'll find a collection of redwood barn style buildings when you get here, and perched up on the patio, you can see all the way to Mount St. Helena on a clear day!
I'm a big believer of everyday magic and not waiting for big occasions to enjoy a wonderful glass of wine. You should absolutely treat yourself and your friends to a tasting here, but on the chance that there is a big milestone moment coming up in one of your lives, Iron Horse makes fantastic gift sets! All of the sets come with a bottle of sparkling wine and two flute glasses!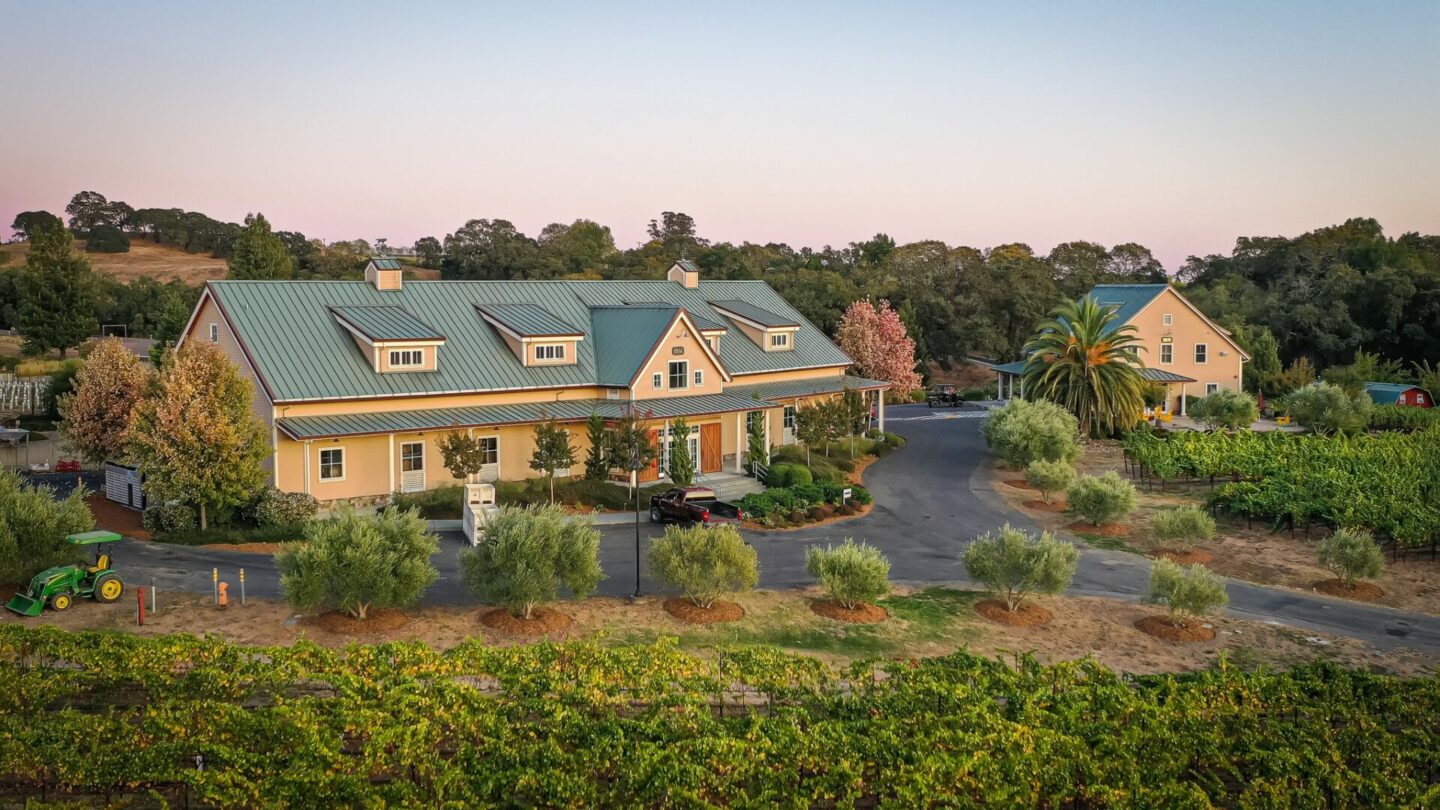 Merriam Vineyards
If you're looking for a memorable, sitdown tasting experience, check out Merriam Vineyards! You'll have options when it comes to the tasting, but you're sure to fall in love with whatever five estate-grown, award winning wines they put in front of you.
The Windacre Lounge is currently undergoing renovations and won't be serving food until the spring, but this place is still totally worth the visit if your travel plans bring you before then!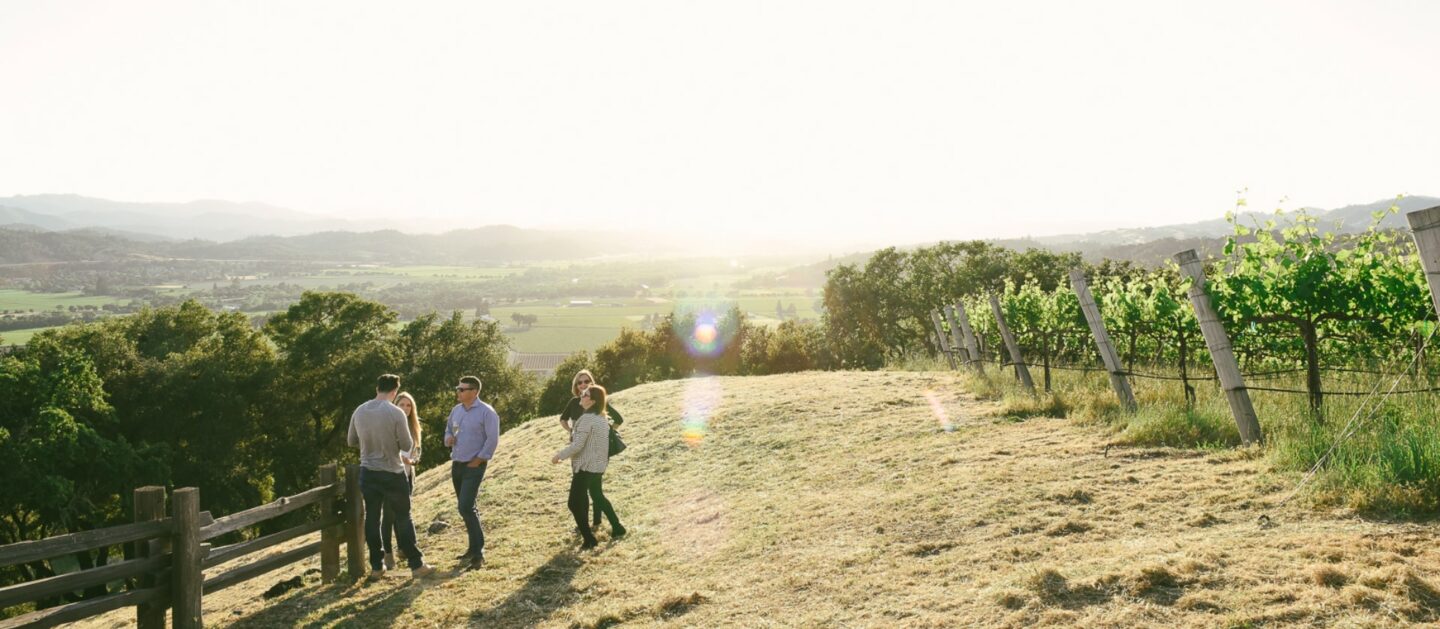 Rodney Strong
Before Sonoma Valley became synonymous with Wine Country, there was Rodney Strong. He was a true visionary and pioneer of the region, who began producing wines here more than 60 years ago. Although the winery has been run by the Klein Family for the past three decades, the wines grown here are still made with the same strong commitment to history, excellence, and sustainability.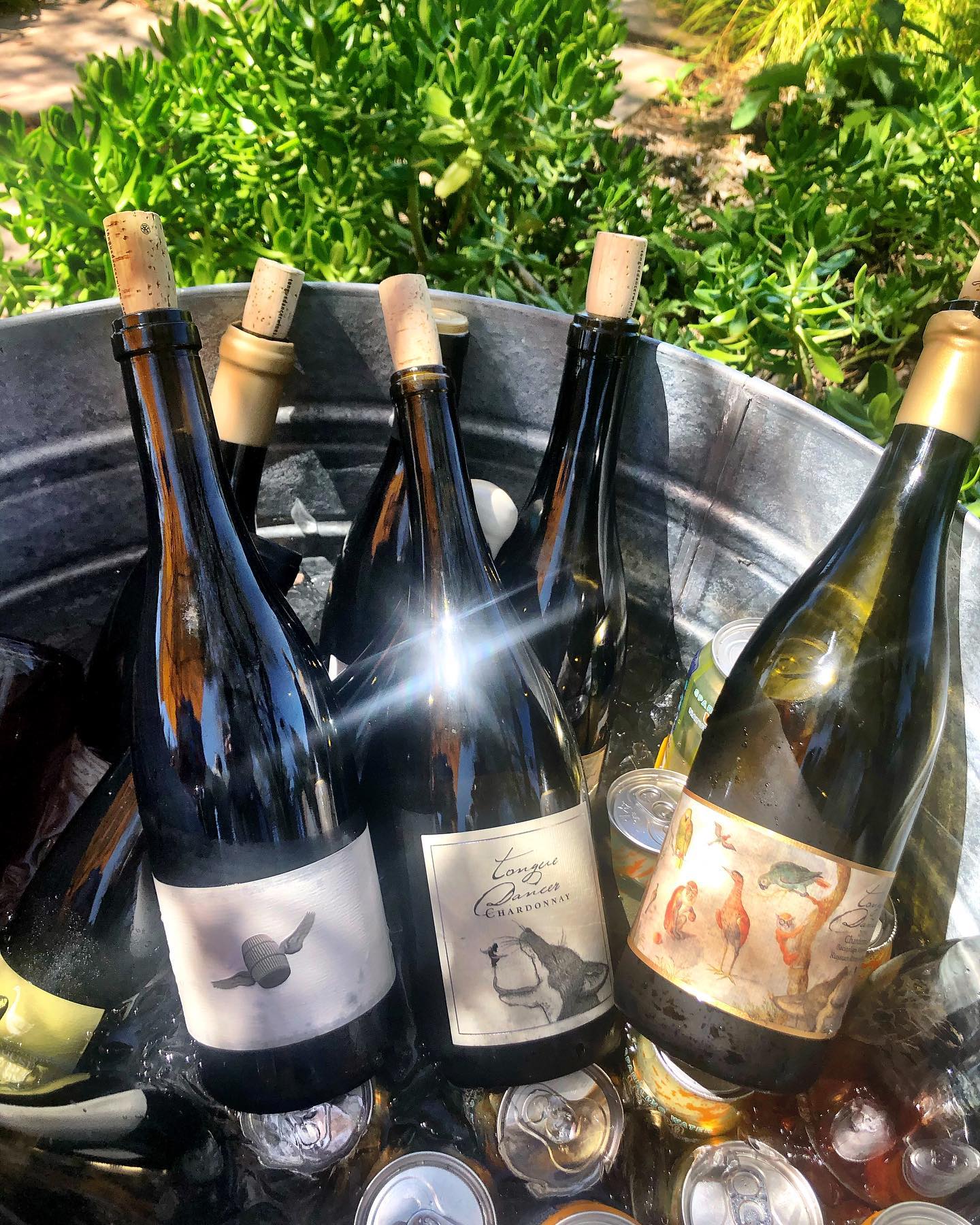 Tongue Dancer Wines
If you're looking for an intimate tasting experience, Tongue Dancer Wines is an excellent option! It's a small vineyard with a small tasting room – so small that you'll be limited to six people. Come learn about the character, weight and layer of each wine from owners James and Kerry MacPhail, and see how the flavors dance across your tongue.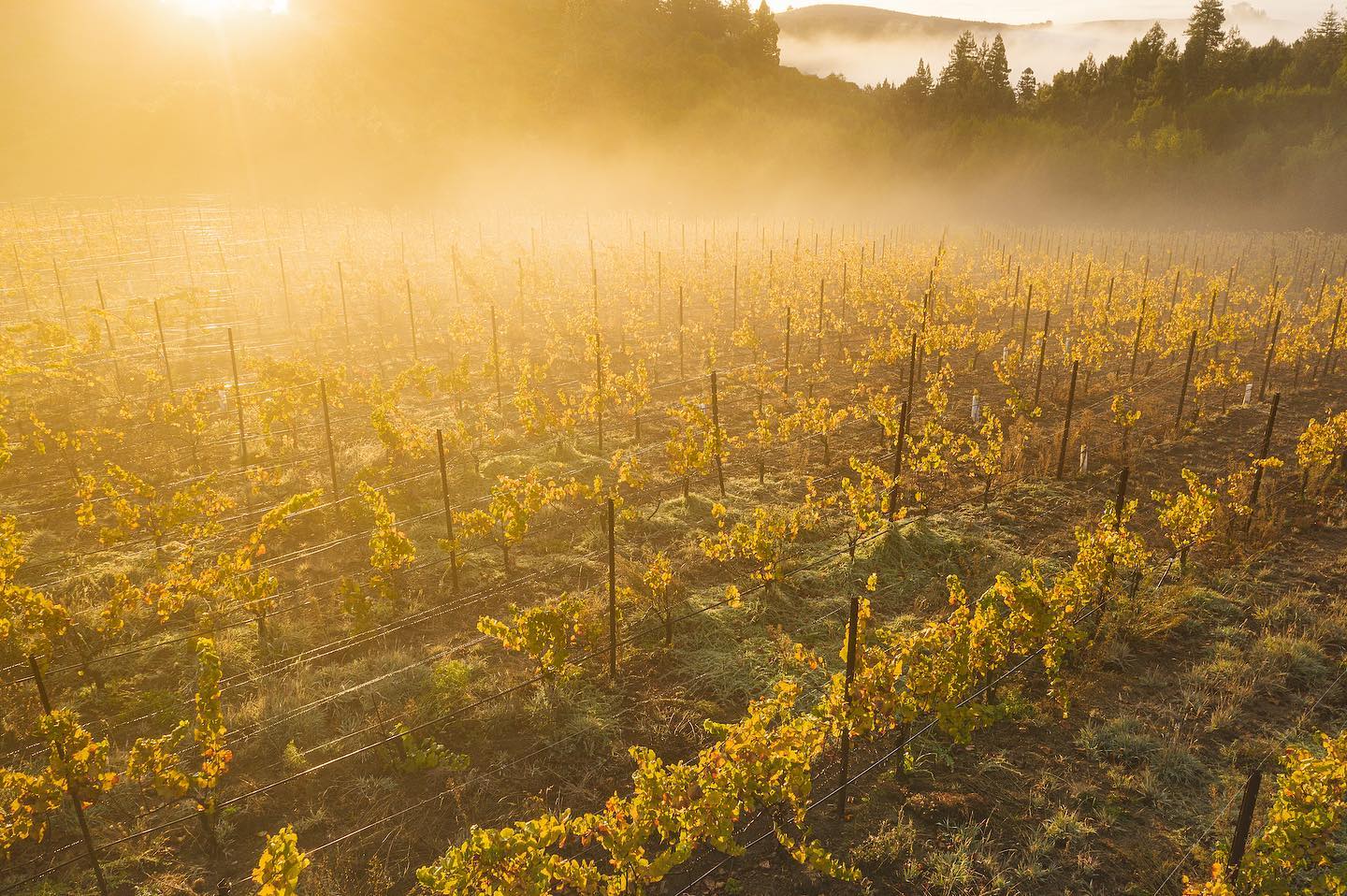 Ernest Vineyards
You'll never want to leave these chic, private, open-air salons. Come enjoy award-winning wines and delectable small bites from local purveyors.
The winery was lovingly named after Todd Gottula, Ernest, who's remembered by his family as an entroper, risk-taker, and role model. Todd and his wife, Erin, are passionate about sourcing varietals from carefully selected vineyards around Sonoma County, and the proof is in the wine.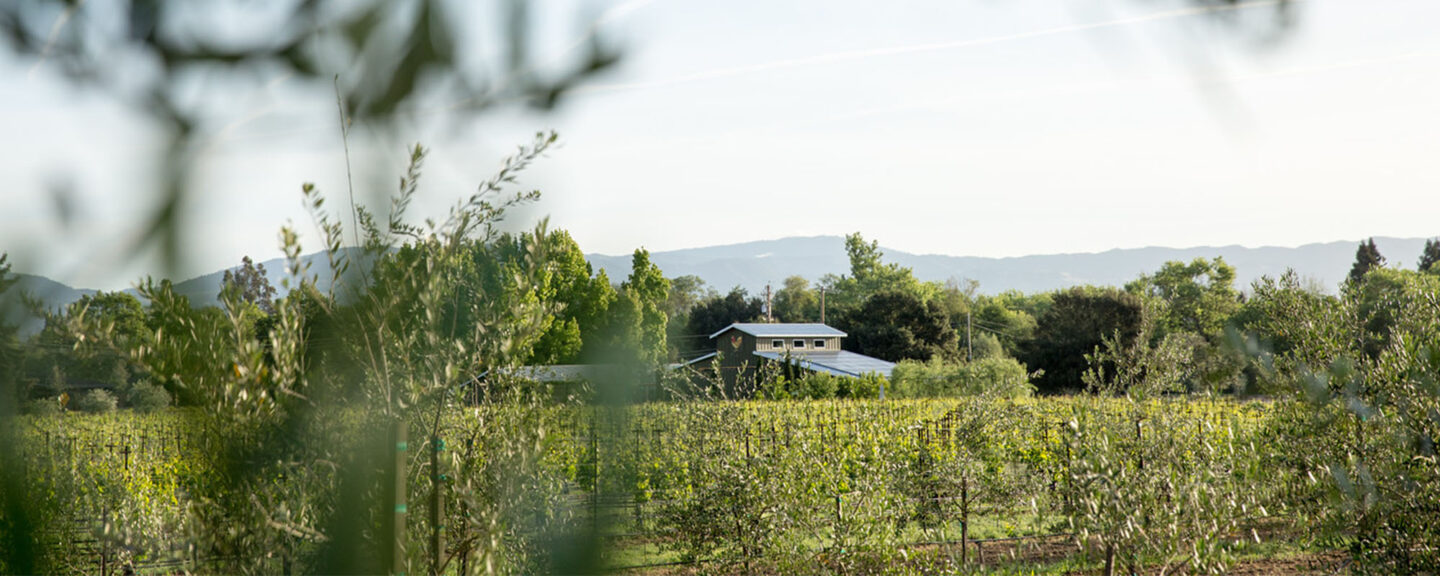 DaVero Farm & Vineyards
Before they made wines, DeVero Farm made olive oil! This charming, little estate is home to a handful of red and white varieties just waiting to be appreciated! The signature winery experience at DeVero Farm includes getting to explore the estate, vineyards, and garden, and learning a little bit about how the wines are grown and harvested. The sit-down tasting afterwards allows you to try a number of handcrafted wines, as well as the olive oils! One of the best parts is that each wine is complemented by seasonal bites from the farm and local purveyors!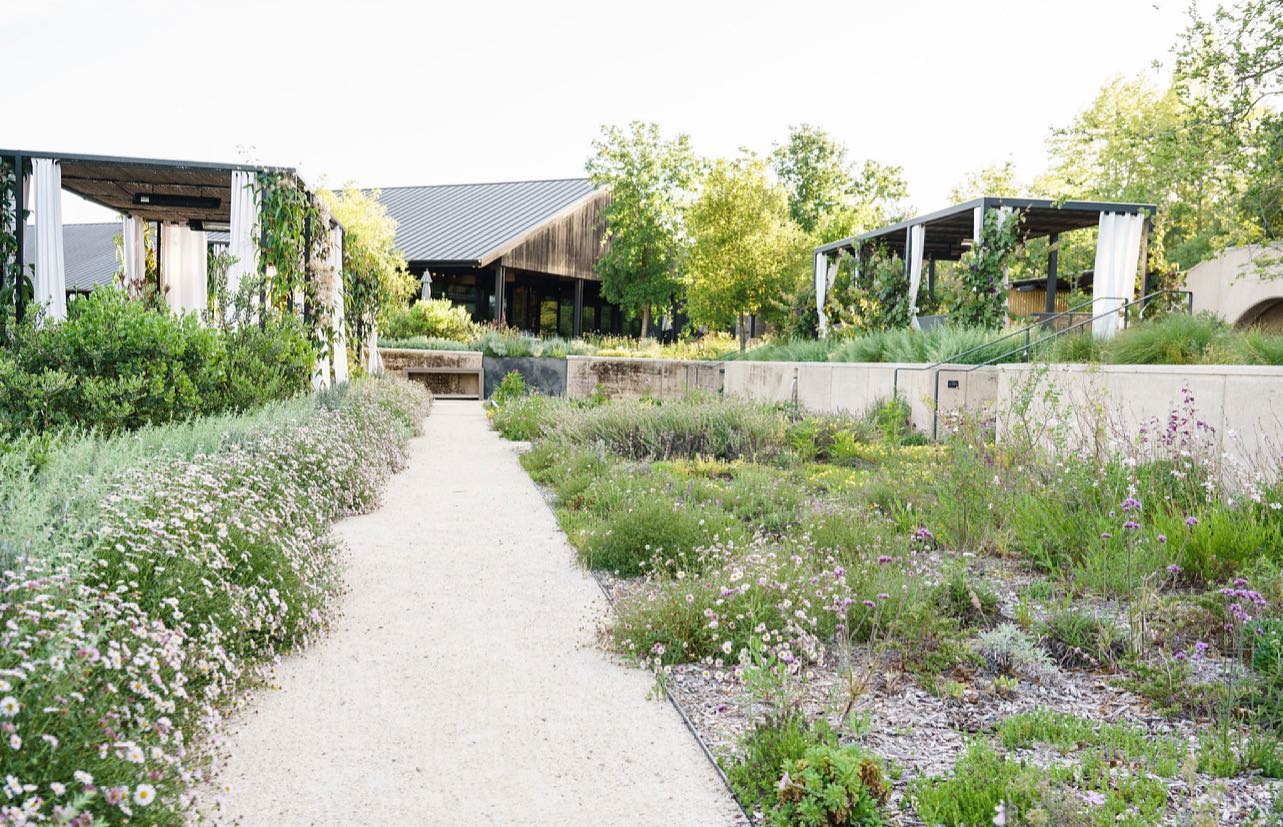 Flowers Vineyards & Winery
When you visit the House of Flowers, you'll literally feel like you're sitting in the middle of a field of wildflowers. They're sprinkled everywhere you look across these lush, gorgeous grounds – which are tucked away amidst groves of towering redwoods. If you're looking to get a lay of the land and really connect with the winegrowing practices of the Sonoma Coast, I recommend the guided flight tasting. Come for the gorgeous, idyllic gardens, stay for the delicious wines!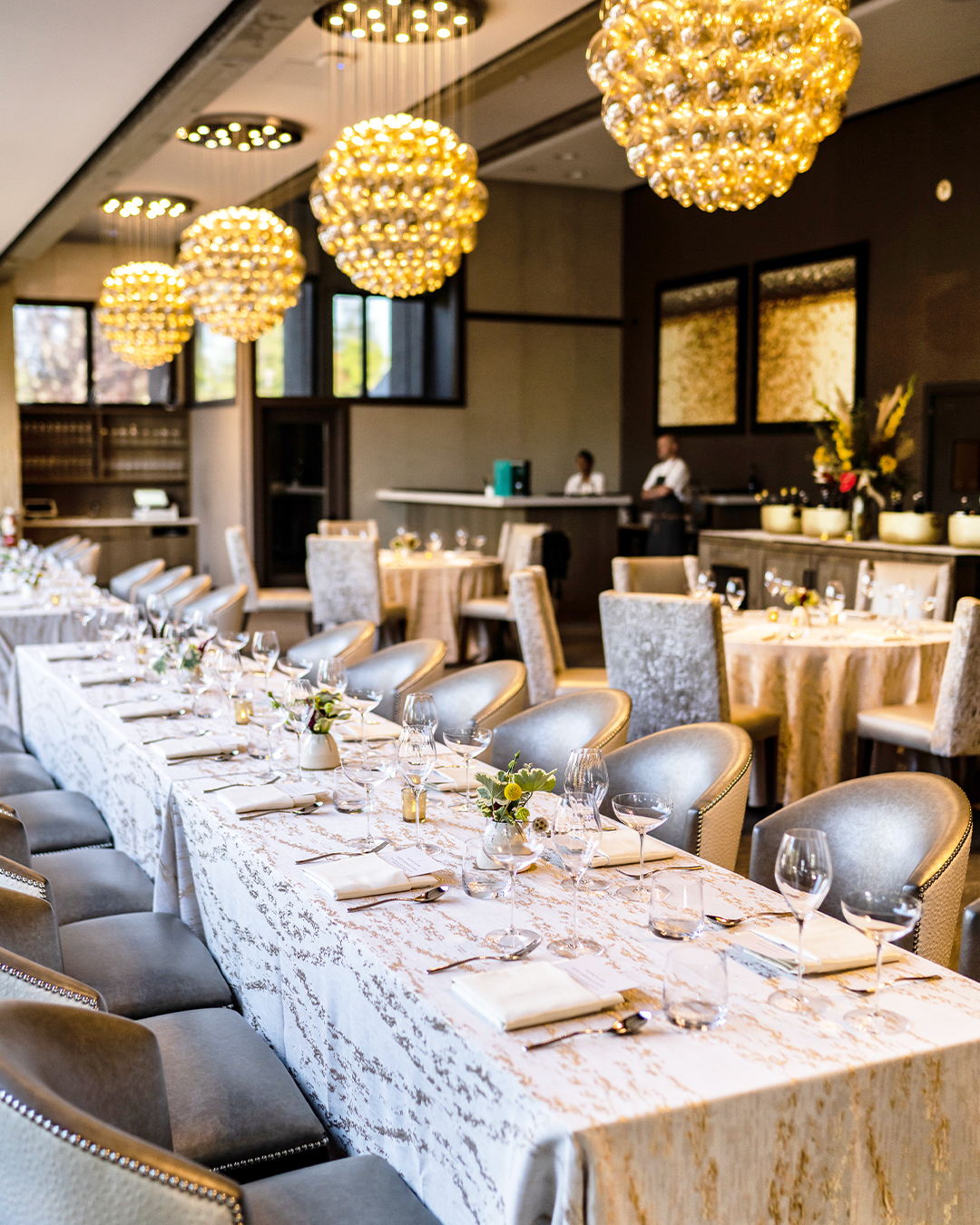 J Vineyards & Winery
If you're a bit of a foodie, this is one of the best spots in Russian River Valley! Picture a five-course tasting menu and fine wines hand selected to pair perfectly with each dish! You'll definitely get a taste of the good life here, but if you're looking for something slightly less lavish, even one of the more "simple" tastings will have you feeling oh-so-posh!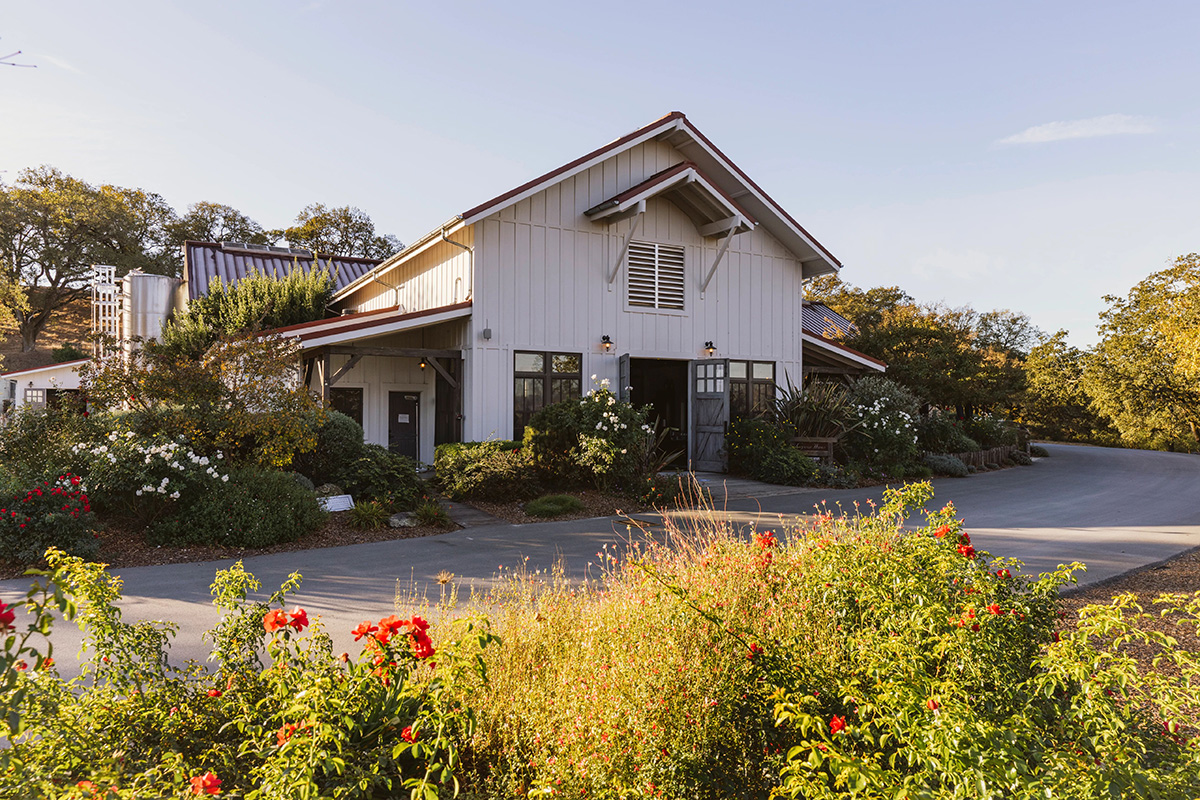 Copain Wines
It's a deep seated philosophy that wine helps enhance life's most joyous occasions, and at a winery that's name literally means "friend" or "buddy" in French, they believe you should always bring a pal along for the ride. These wines are sourced from cool climate vineyards in Mendocino, Monterey, and Sonoma counties, and inspired by French winemaking practices.
You'll love the wines, the rustic chic tasting experience, and breathtaking views of the Russian River Valley.
Russian River Valley Wineries Map
I made you a Russian River Valley Wineries Map on Google Maps to save or use when helping you plan! When we decide what tasting rooms to visit in a day, we make a short Healdsburg wineries list and then look at them on a map to decide what's near each other so we should group them together.
Frequently Asked Questions
What wine is Russian River Valley known for?
The Russian River Valley is best known for its Pinot Noir and Chardonnay. The region is home to numerous award-winning wineries and vineyards, and is considered some of the best wines in the world.
Why are Russian River Valley wines so good?
Pinot Noir, Chardonnay, and other varieties thrive in the Russian River Valley, in large part, because of its unique terrier and climate. The mornings are warm and sunny, but the late afternoons are nice and cool, thanks to all the fog that rolls in from the Petaluma Gap.
Other Blog Posts You'll Love
Best Wineries in Sonoma: A Local's Guide
The Complete Guide to Healdsburg