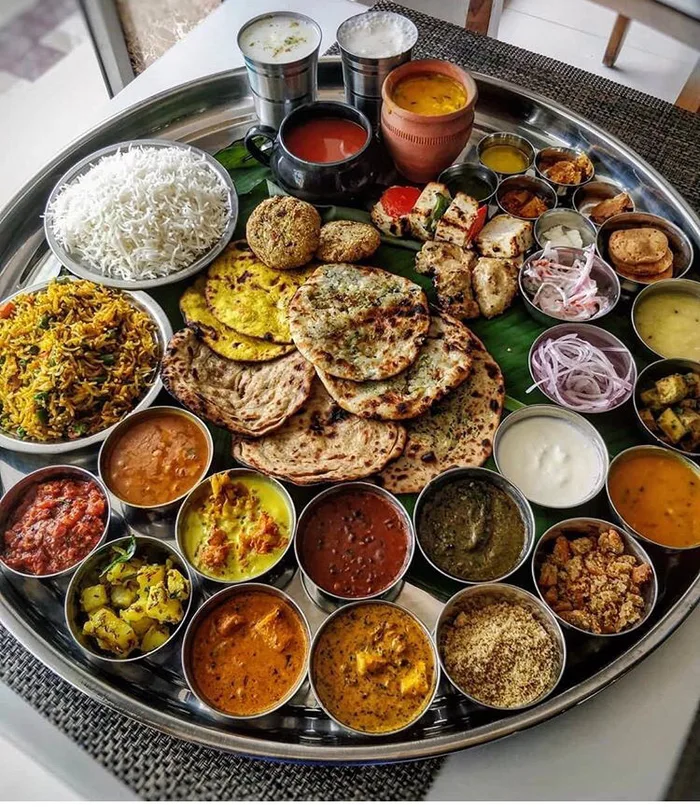 Tired of the same old cheese board? Then you'll love these Indian food inspired charcuterie boards! These boards are perfect for Indian food lovers who want to sample a variety of dishes from their favorite cuisine. These delicious bites are sure to please everyone at your next gathering.
Gather your friends and get ready to enjoy some amazing Indian flavors!
How to Build an Indian Charcuterie Board
A charcuterie board should include sweet, salty and savory elements. Which you can still do, even with Indian food! Here are some snack-able items I would include on your Indian charcuterie board if you're not sure how to get started:


Samosas
Khaman Dhokla
Puri
Spicy Makhana
Murmura
Chutney
Chakli
Pakora
Kababs
Masala nuts
Assorted fruits
Indian Charcuterie Board Roundup
Indian cuisine is known for its tantalizing flavors and rich spices, and the tea time pakora platter is a perfect example of this culinary tradition. This Indian charcuterie board features an assortment of traditional pakora, or fried snacks, that are perfect for enjoying with a cup of tea. The platter includes a variety of both vegetarian and meat-based pakora, so there's something for everyone to enjoy. The airy and crispy batter of the pakora pairs perfectly with the bold spices and flavors of Indian cuisine. Whether you're enjoying them as a light snack or a hearty appetizer, the tea time pakora platter is sure to please.
Indian Inspired Snack Board
Indian charcuterie boards are a fun and unique way to entertain guests. Indian spices and flavors pair well with a variety of meats, cheeses, and vegetables, making it easy to create a stunning and tasty spread. To get started, simply choose a selection of Indian-inspired ingredients. Traditional options include chutney, curry powder, and paprika, but feel free to get creative with your choices. Once you have your ingredients assembled, arrange them on a large plate or cutting board. If you're serving a larger group, you may want to create multiple charcuterie boards so that everyone can have a taste of everything!
Indian charcuterie boards, or thali boards, are becoming increasingly popular as a way to enjoy Indian cuisine! Indian food is rich in flavor and spices, and a charcuterie board is the perfect way to enjoy it. The best part is that they can be enjoyed as a meal or as a snack!
Instructions & inspiration here
You could also opt-out of a board for this, and put the ingredients in a charcuterie box instead! You can find my Easy Individual Charcuterie Box DIY here.
Common Charcuterie Board Questions
What do you put on an Indian charcuterie board?
There are no limits as to what can be served on an Indian charcuterie board. You can keep it super simple, but authentic by adding Indian snack foods like samosa, vada, dhokla, chakli, masala nuts, and much more. Have fun with it!

How to make an Indian charcuterie board?
An Indian charcuterie board is all about adding your favorite Indian inspired foods. If you're stuck on how to start putting it all together, check out How to Craft the Perfect, Simple Charcuterie Board DIY!

If you make an Indian inspired charcuterie board this year, be sure to take a picture on Instagram and tag me @winewithpaige!
Other Charcuterie Posts You Might Like