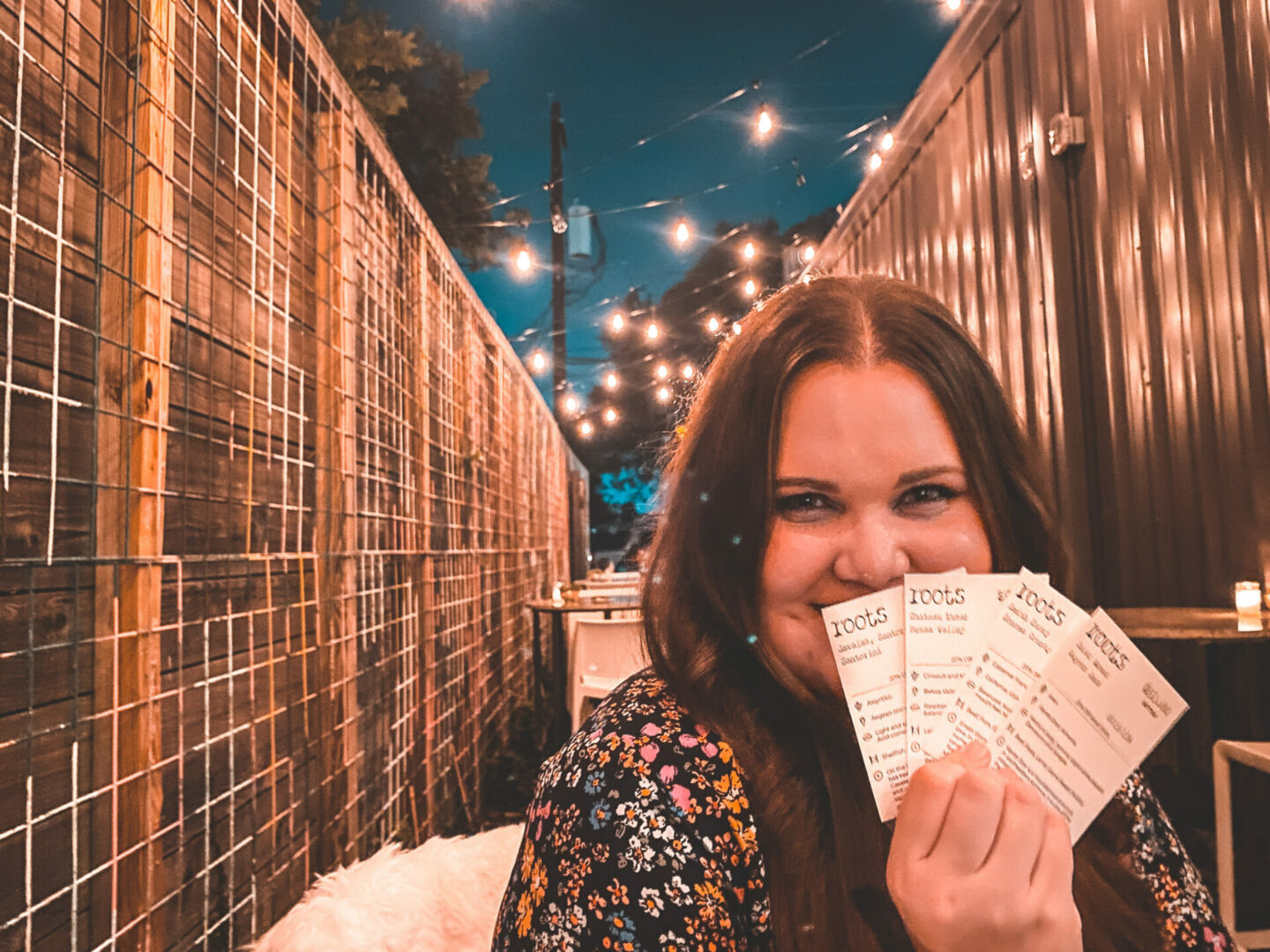 As the 4th largest city in the United States, discovering the best Houston wine bars can be a daunting task. But don't worry, we've got you covered. Whether you are looking for the perfect first date spot or just wanting to gather around with friends and enjoy pours of your favorite red or white wine, this list of curated spots from Houston's local wine expert, Caroline du Pape, will lead you in the right direction!
The Best Houston Wine Bars
A decade ago, I moved to Houston for work and was counting down the days until I could leave for greener pastures. I came from Austin, that famously hip city to the west, and viewed my time in Houston as a brief intermission before I returned to my real life in ATX. I never would have guessed I would come to love the Bayou City, as Houston is known, and put down roots here that would last a lifetime.
Houston is a vibrant, culturally diverse city that can at times feel maddeningly difficult to get to know. Within this complexity, though, you will find an incredible culinary and wine scene waiting to be discovered. From cult-status Indo-Pakistani restaurants that offer BYOB with no corkage fee to an avant-garde restaurant from a Michelin-starred chef located in a modern art museum, Houston has a unique experience for every food and wine lover.
I've made it my mission to find the best Houston wine bars where you can choose a glass or bottle to share. Here are my top Houston wine bars I just know you'll love: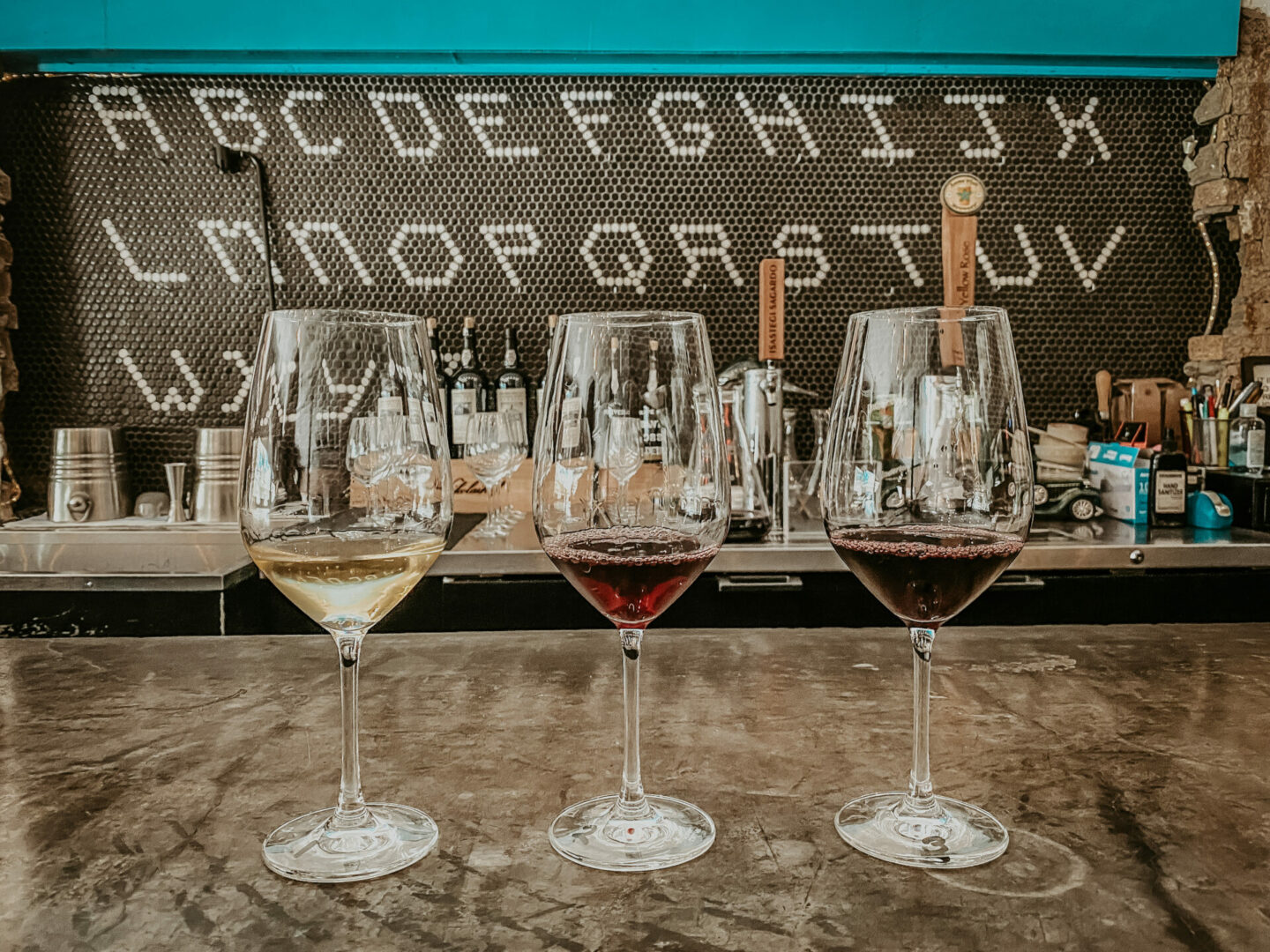 Camerata is the kind of place where you come to relax with friends or a date over a bottle of wine after dinner. It is my go-to place when I don't want a night to end just yet! They have an incredibly curated and extensive wine list that is regularly updated with fantastic finds. Don't miss their Sunday afternoon blind tasting competition!
May I suggest: Domaine Jean-Louis Chave's Saint Joseph 2018. You truly can never go wrong with JLC.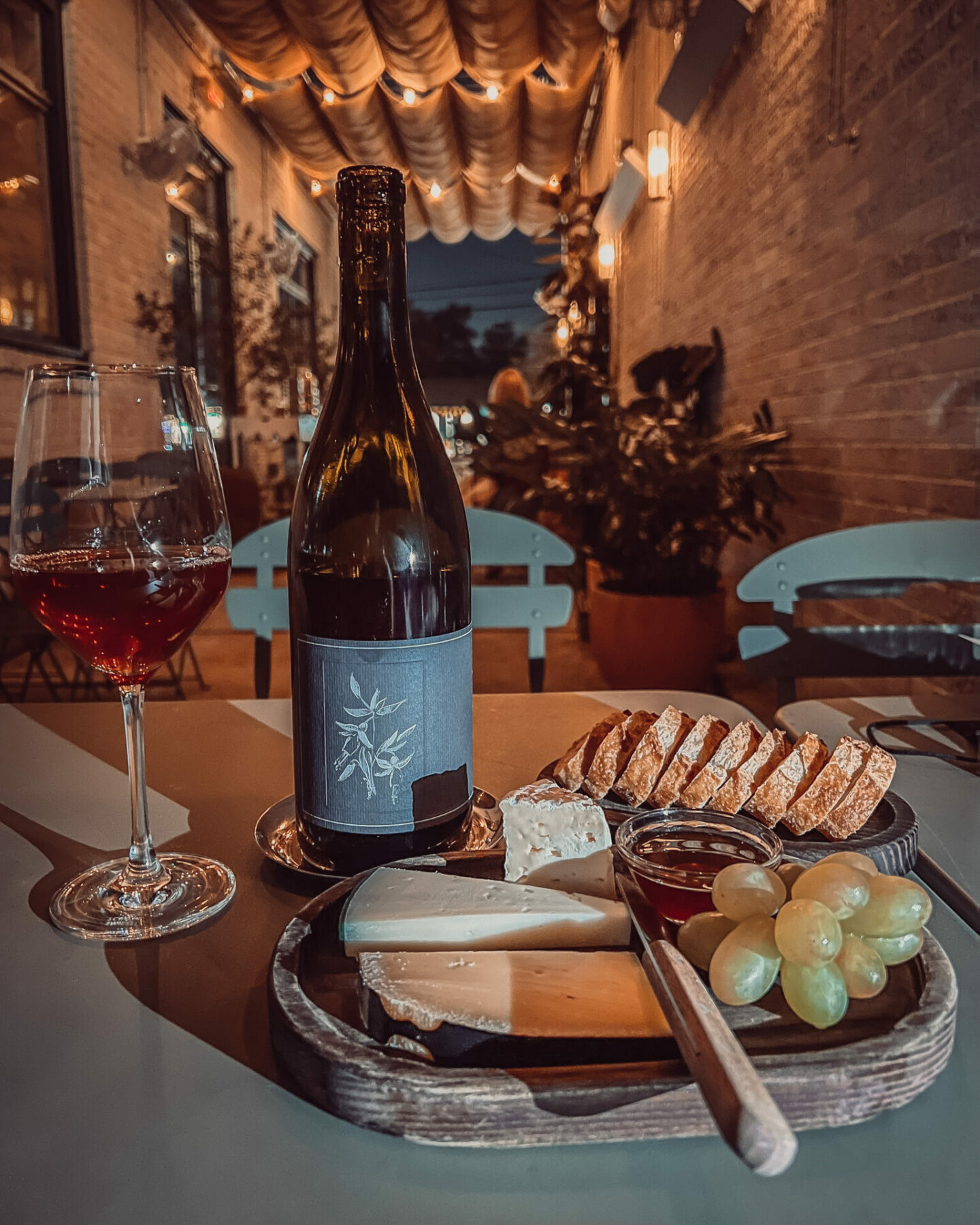 Montrose Cheese & Wine (Montrose Area)
Cheese and wine come together in beautiful, thoughtful harmony in this charming wine bar. You can choose a glass from their BTG list or peruse their walls of well selected bottles at very reasonable prices. Don't miss the opportunity to have someone help you build a cheese board to match your wine choice.
May I suggest: Arnot-Roberts Trousseau 2020 and a conversation with a team member.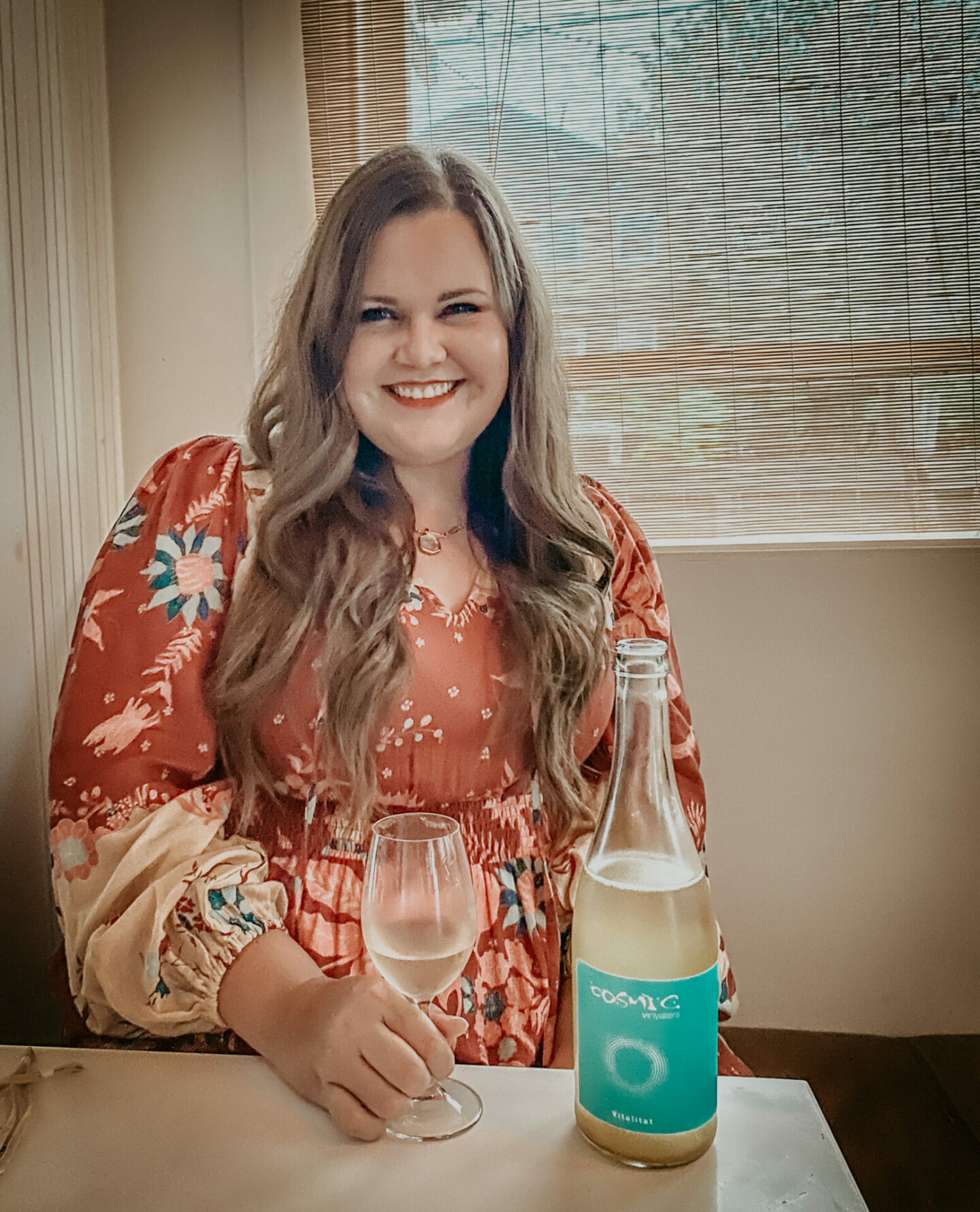 Light Years (Montrose Area)
I love a good natural wine bar. There's this energy and joy that I notice in places that focus on natural wine, and Light Years has that vibe down to an art. They have a creative and ever-changing selection of bottles that push the envelope and please the palate. Don't miss their comfortable patio on a sunny day.
May I suggest: Asking the bartender what they are most excited about right now, and ordering that bottle.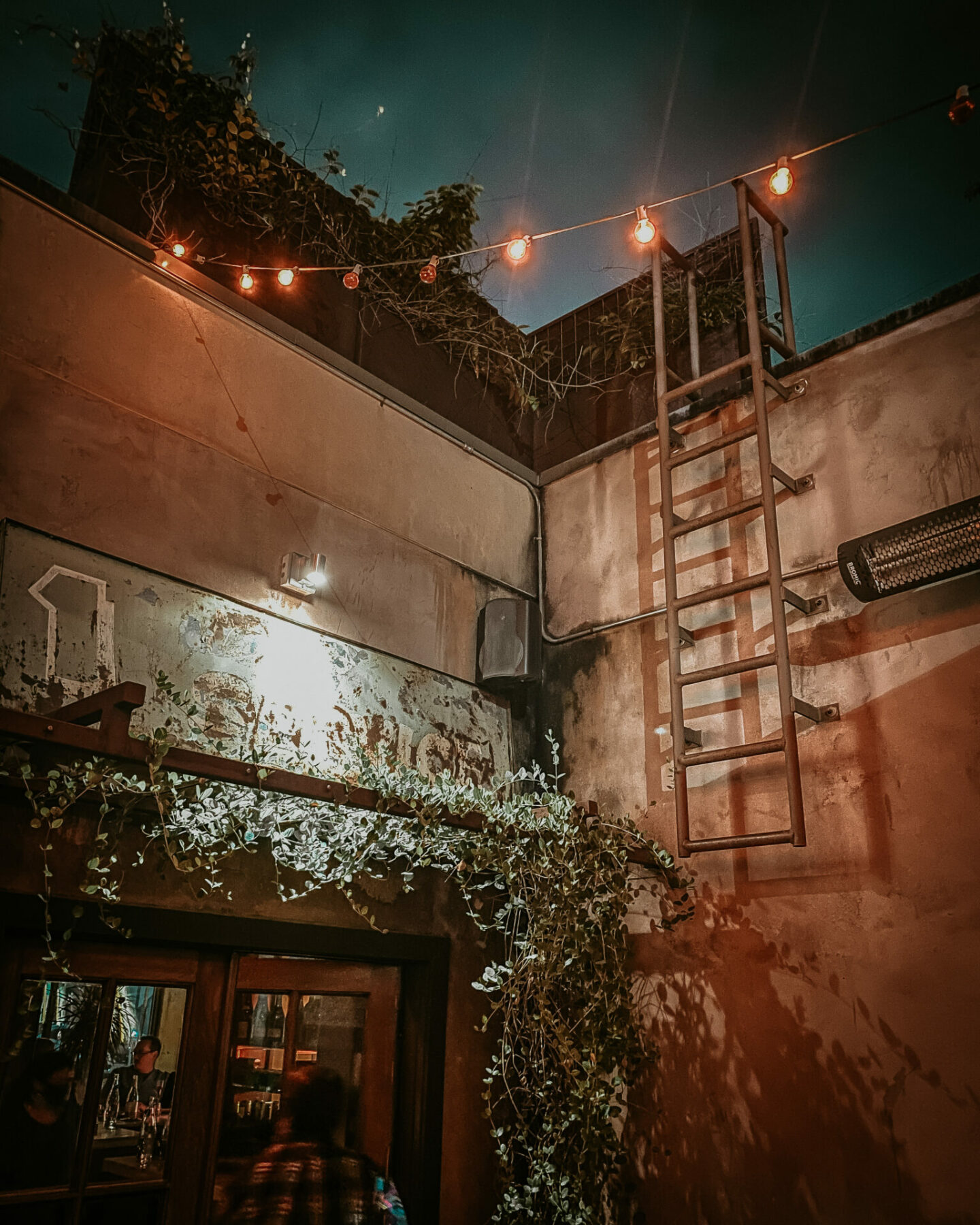 13 Celsius (Midtown Area)
13 Celsius is a dream wine bar for me. With their extensive by-the-glass selection, deep knowledge of Old World wines, and a crazy good list of Champagne, it's hard to go wrong here. Don't miss their charming inner courtyard that provides a sanctuary from the bustle of the city.
May I suggest: The Barros 1983 Colheita Tawny Port at the end of a night out with friends.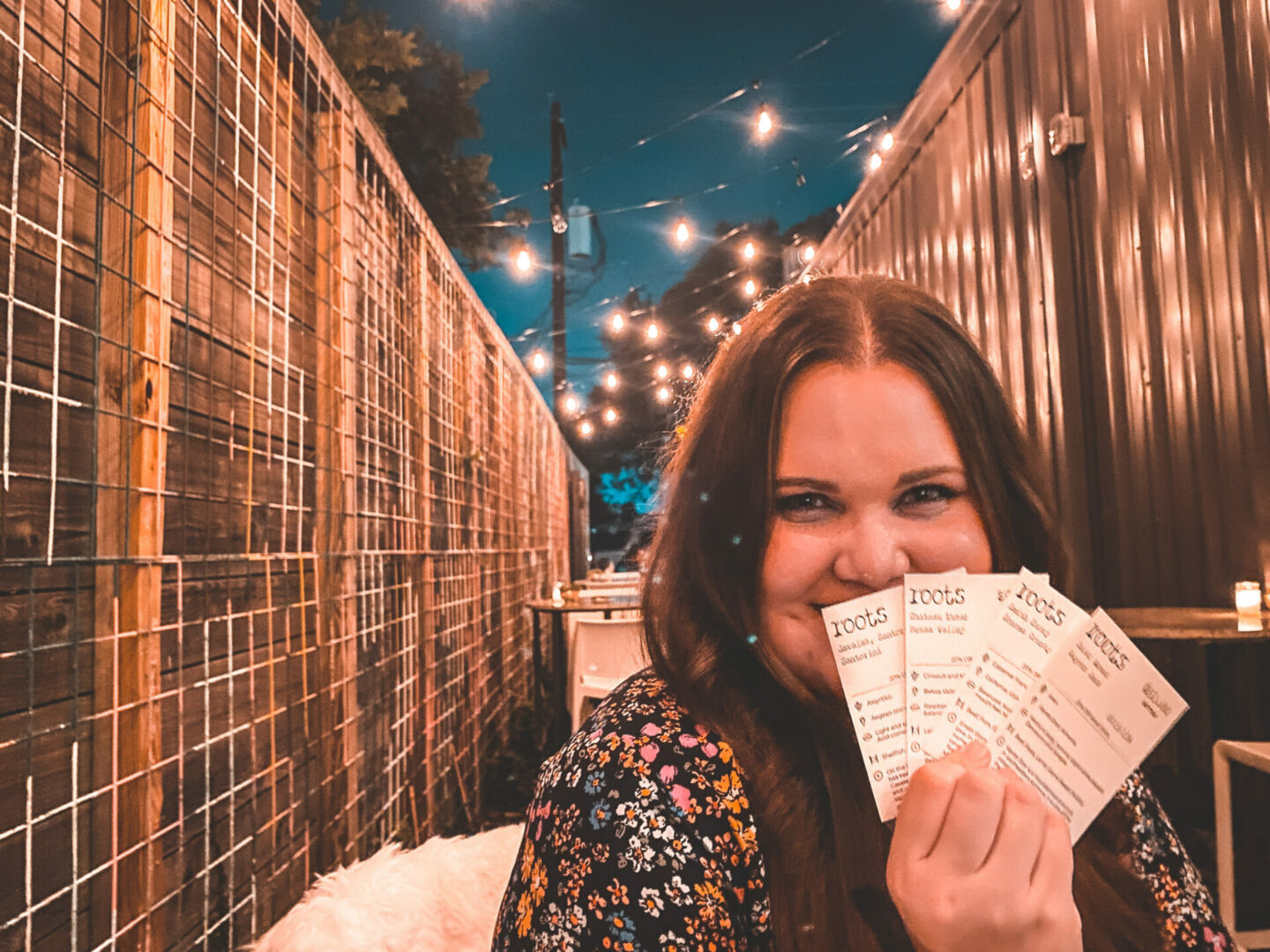 Roots is a totally cool wine bar concept that offers wines from a fully automated wine dispensing machine in a hip space. You can choose a full 5oz pour, or go smaller with 3 or 1oz options. Their wine selection is fantastic, and focuses on minimal intervention winemaking, small productions wineries, and female winemakers. Don't miss their delicious small plates (papas bravas, anyone?) to share with friends.
May I suggest: Getting one ounce of every wine featured on the wall.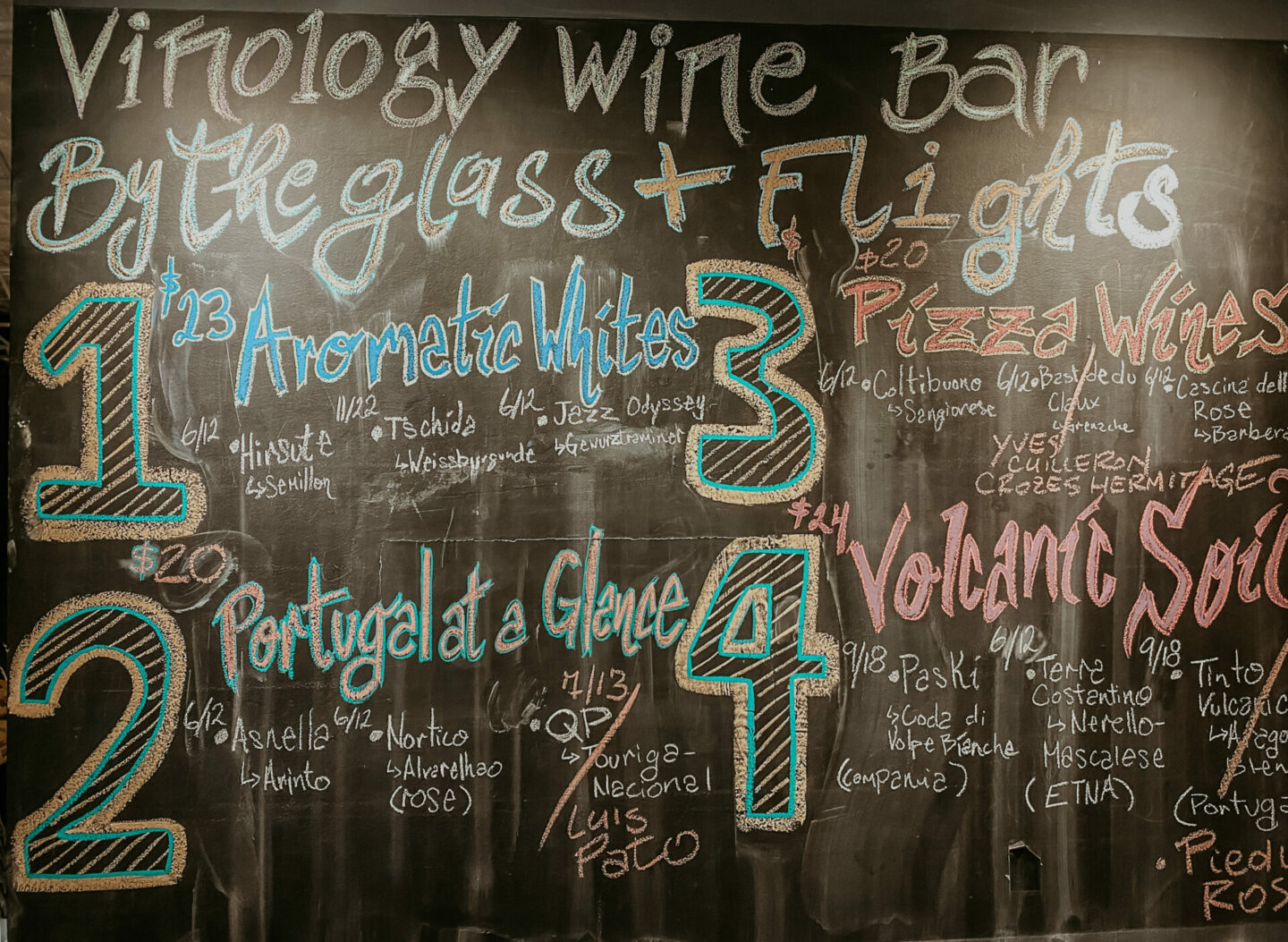 Vinology is the kind of place where you want to be a regular. During the day, they are a wine shop with a thoughtful bottle selection. However, the evening is when the true fun begins: Come on a Saturday night and you'll find a lively wine bar. With four new flights every week and a changing list of by the glass choices, you'll want to stop by every weekend. Don't miss the option to buy a bottle from their shop to open at the bar!
May I suggest: Whatever wine flight sounds most interesting. Past flights have included Islands of Italy, Unique Argentina, and Volcanic Soils.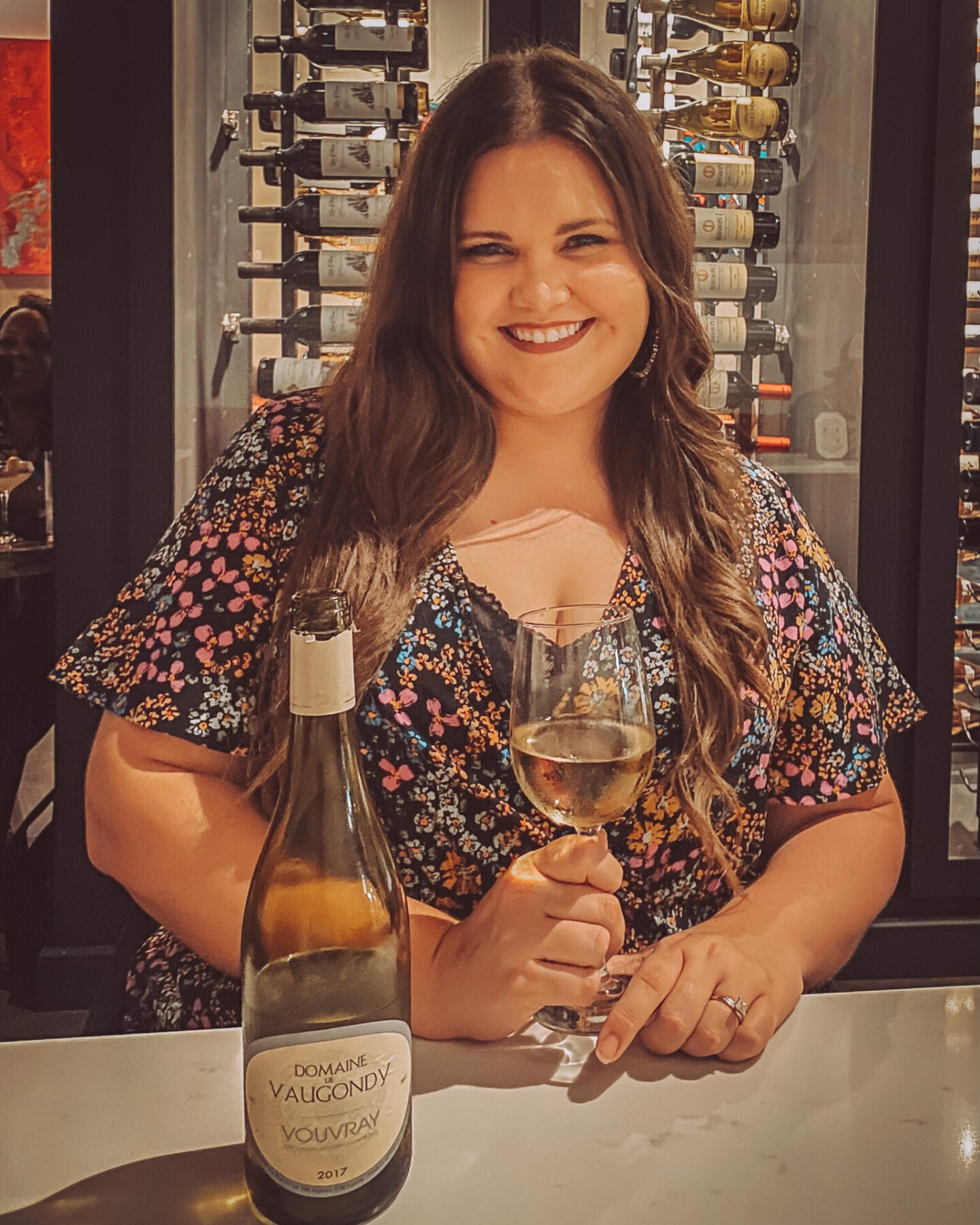 Trez Art & Wine Bar (Washington Heights Area)
My first visit to Trez Art & Wine Bar, I was blown away by how much of a vibe this place is. As soon as I stepped into the bar, I felt the energy from the art by local artists featured on the walls, the DJ crafting a perfect playlist, and the ridiculously well-dressed clientele. This is a perfect spot for a date over a bottle of bubbly. Don't miss their Sunday brunch.
May I suggest: Enjoying a bottle of sparkling Vouvray.
Let this guide be a jumping off point for you as you dive deeper into all that Houston has to offer wine lovers, because in Houston, there's always more to discover.
Plan out your experience to the best Houston wine bars with my interactive map here.
More Posts You Might Like
Caroline du Pape
Caroline du Pape is a wine writer and educator living in Houston, Texas, with her husband Frank and cat Diego. She loves to travel to iconic wine regions around the world, read everything she can get her hands on, and hike in national parks. You can find her on Instagram @carolinedupape where she shares wine knowledge, reviews, and occasional oenological esoterica. She has been known to wax poetic on the joys of a good glass of Beaujolais.