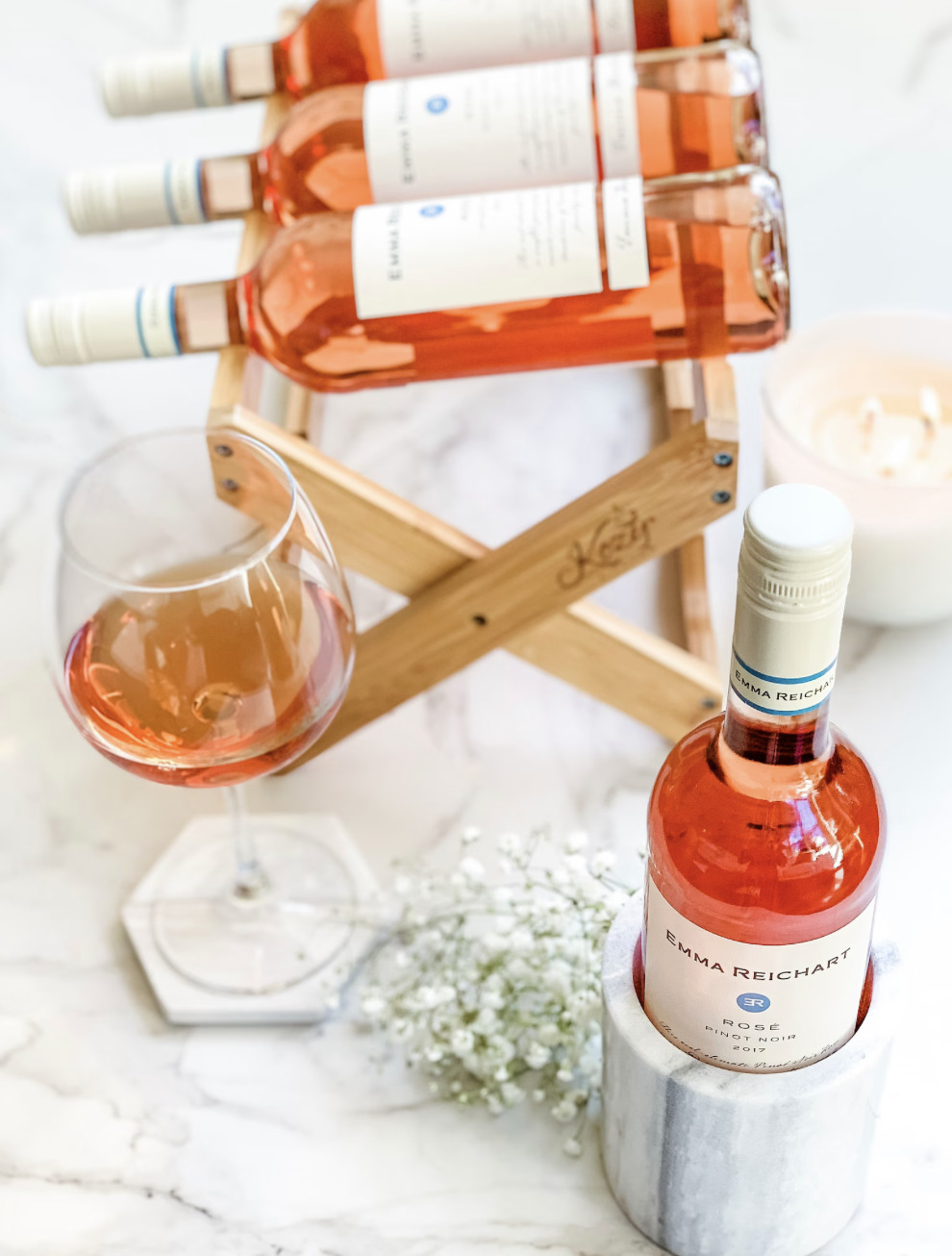 As fantastic as it would be to have a whole wine cellar, or even a wine fridge, living in a cozy space means having to get creative with our wine storage solutions. Whether you're looking for a small wine rack for a limited space, a growing collection, or just as a decorative accent, we've got you covered! This guide is full of compact and chic options for all different price points!
Best Small Wine Racks
If you're looking for a small yet chic wine rack for your cozy apartment, this guide is full of great options! From countertop wine racks and tabletop wine racks, to hanging storage solutions, you've got lots of choices when it comes to saving space and looking great!
This post contains affiliate links. By purchasing directly through my recommendations, I receive a small commission at no additional cost to you. This helps support Wine with Paige. Thanks for being part of the adventure!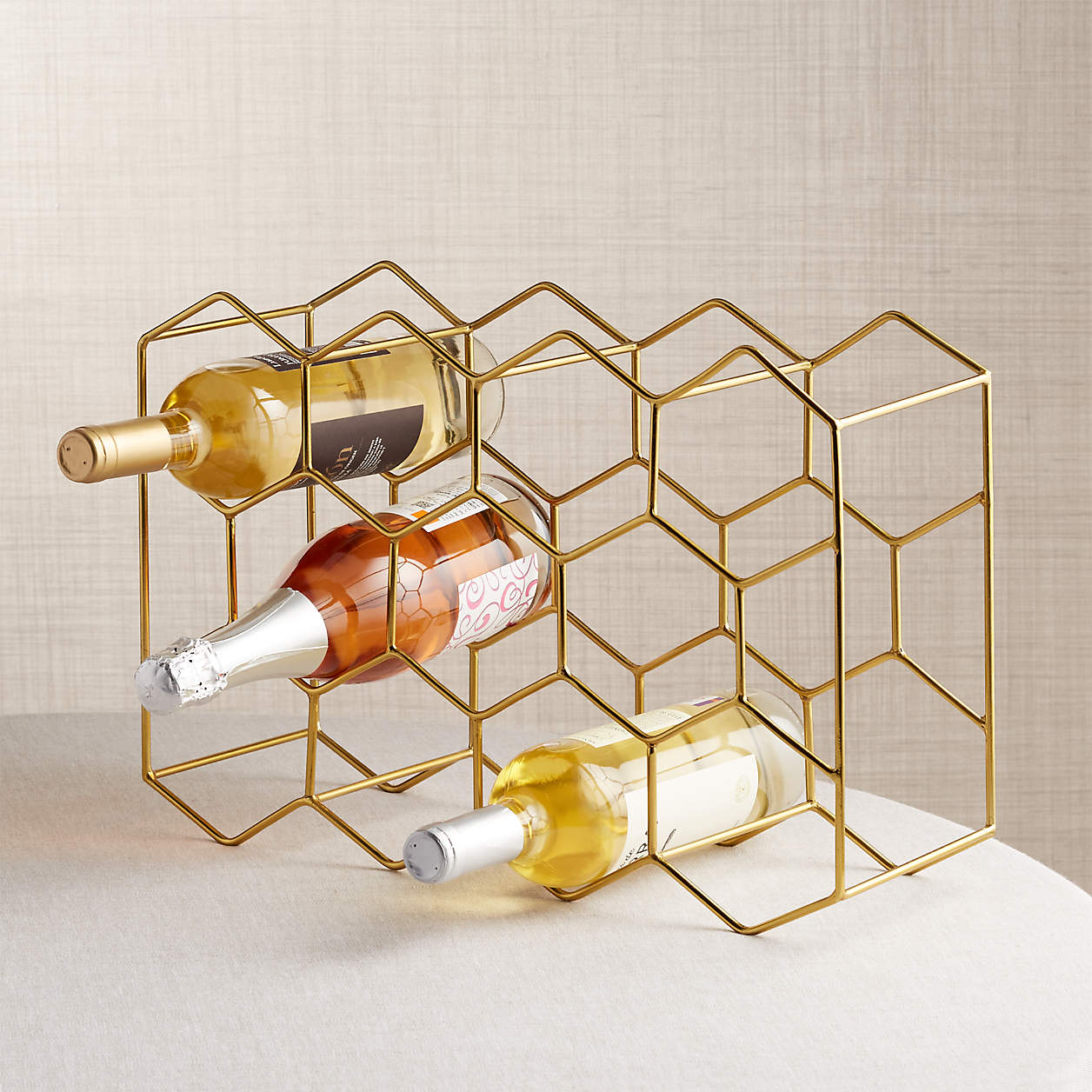 Geometric Wine Rack
For those of you who love clean lines and geometric design, you'll love this 11-bottle wine rack from Crate & Barrel! This absolutely gorgeous, hand welded wine storage solution is great for your dining room table, kitchen countertop, buffet table, or even a home bar! The sleek, modern design comes in three great finishes – gold, silver, or graphite.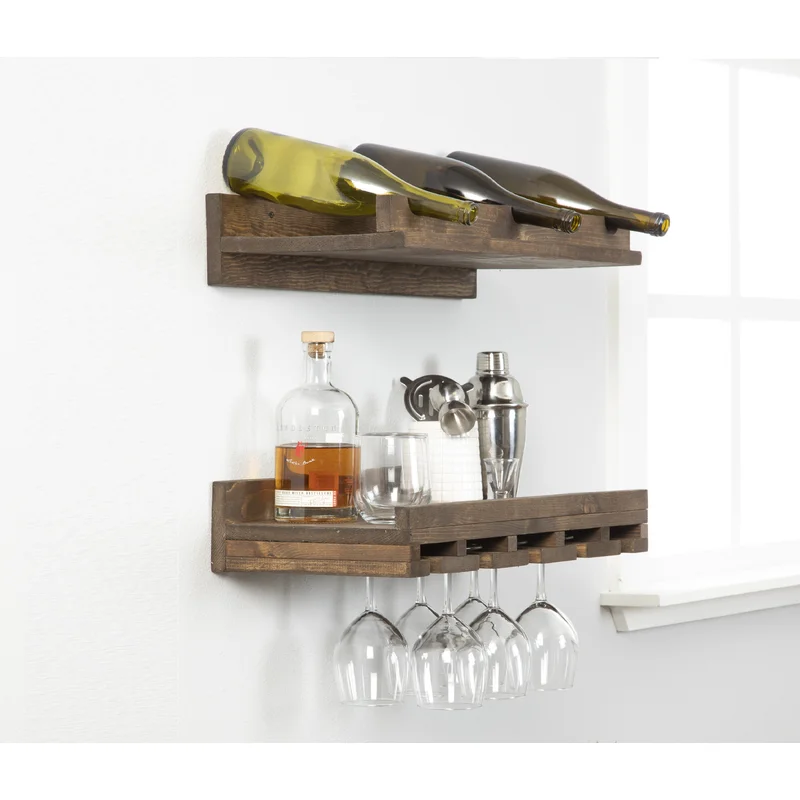 Hanging Wine Bottle Rack
For those of you who enjoy a rustic, timeless look, this adorable 8 bottle hanging wine storage solution would look great in just about any space! You've got place for your bottles, and space to hang your stemmed wine glasses! This simple piece can easily turn a small space into a one-stop wine nook!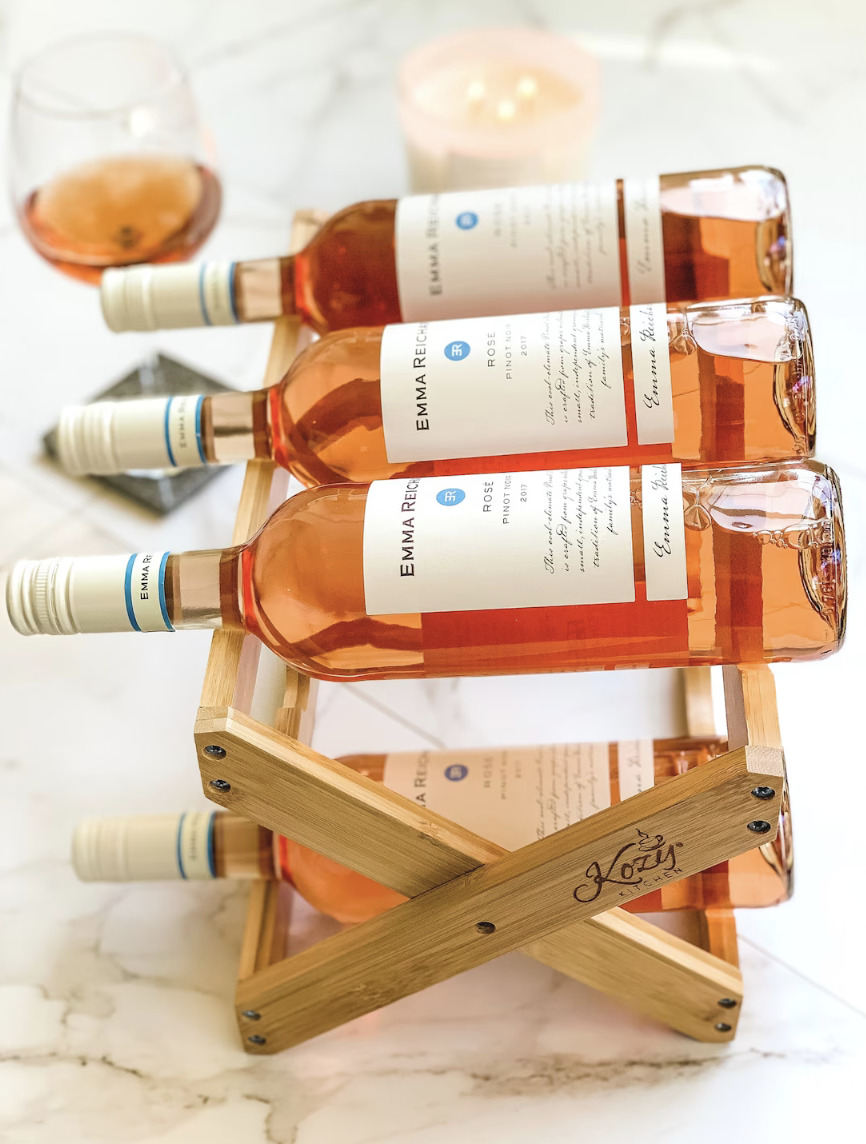 Countertop Wine Rack
If you've only got a small wine collection to start, or you're looking for a petit option to put out for dinner guests, this adorable countertop option is to die for! This bamboo, 6-bottle rack has two horizontal shelves that look great on any sturdy, freestanding surface, like countertops, tabletops, or even on top of your cabinets for maximum storage space!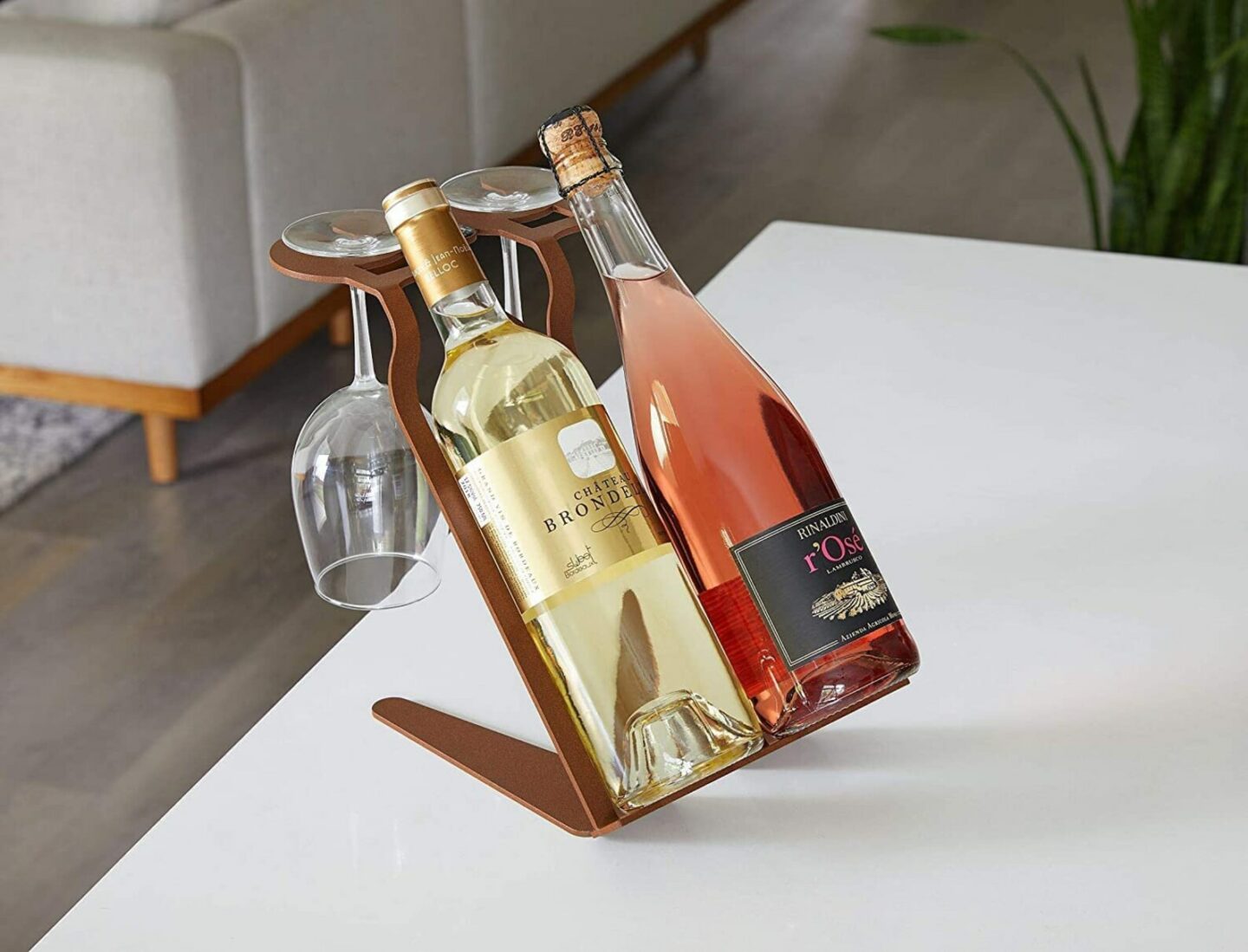 Free-Standing Tabletop Wine Rack
If you enjoy hosting small, intimate gatherings, this is the perfect pick for you! This free-standing tabletop wine rack would look especially great on a coffee table while watching a fun rom-com, or a beautiful centerpiece at brunch if you fill both spots with bottles of bubbly!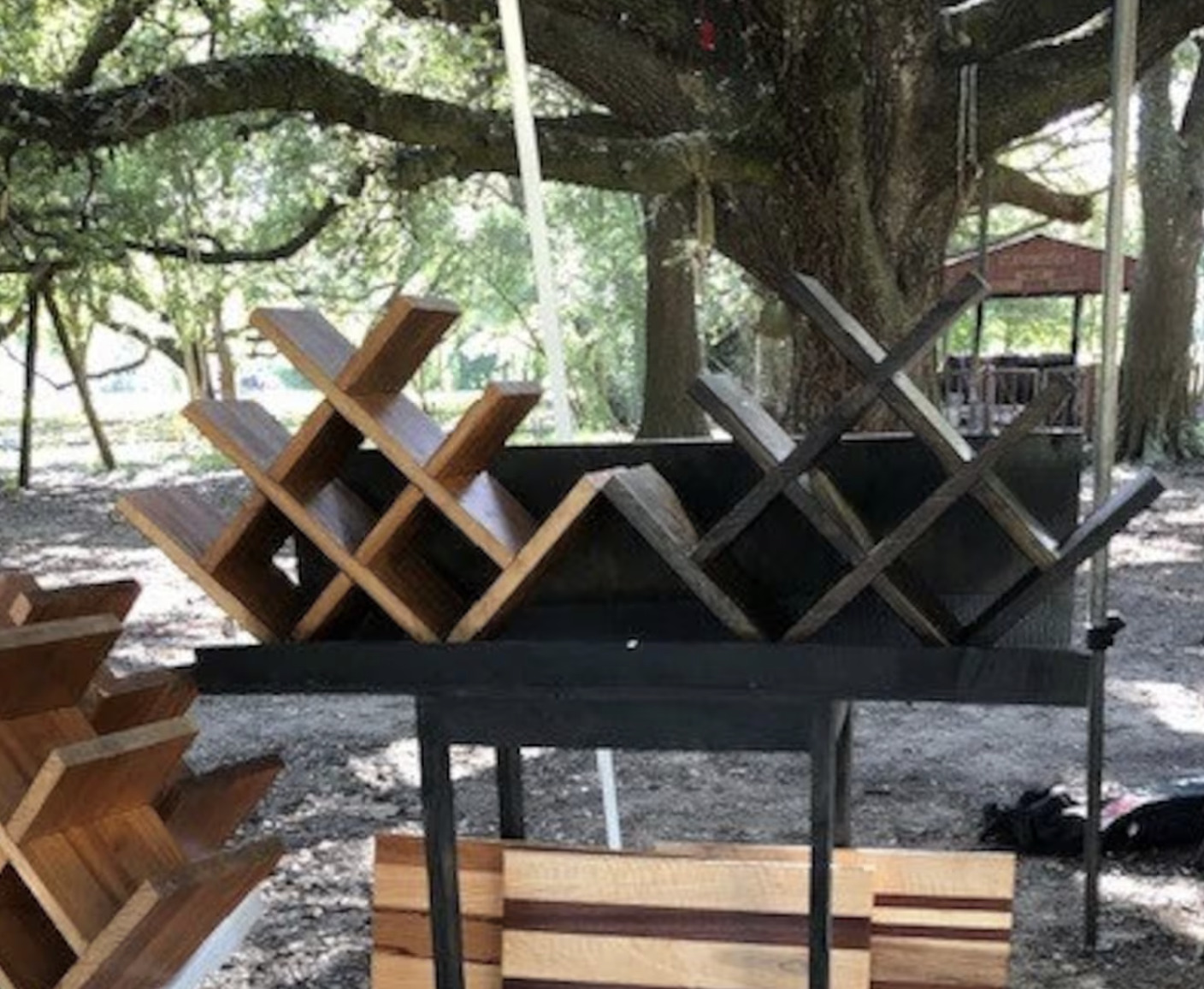 Reclaimed Wood Countertop Wine Rack
Maybe it's because it bears a passing resemblance to my own wine rack design, but there's something I really love about this reclaimed wood option. You'll have you pick of natural, classic black, early America, or red mohogany when it comes to finishes.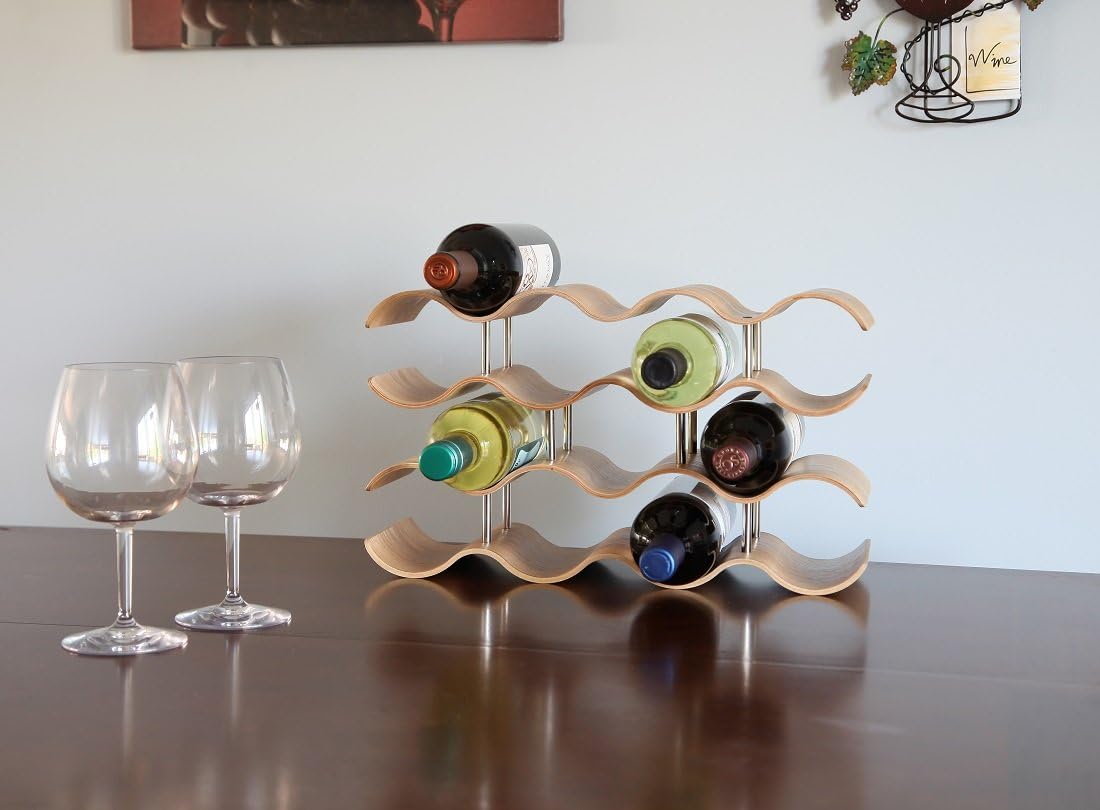 Wave Wine Rack
This wavy option gives all kinds of bohemian, coastal living vibes! I love this wine rack for its subtle yet chic design, and for its versatility — you can sit it horizontally or vertically. It can save a lot of precious countertop space, and look great in the process! The beautiful design also makes it a great table top option, since it could easy double as a centerpiece.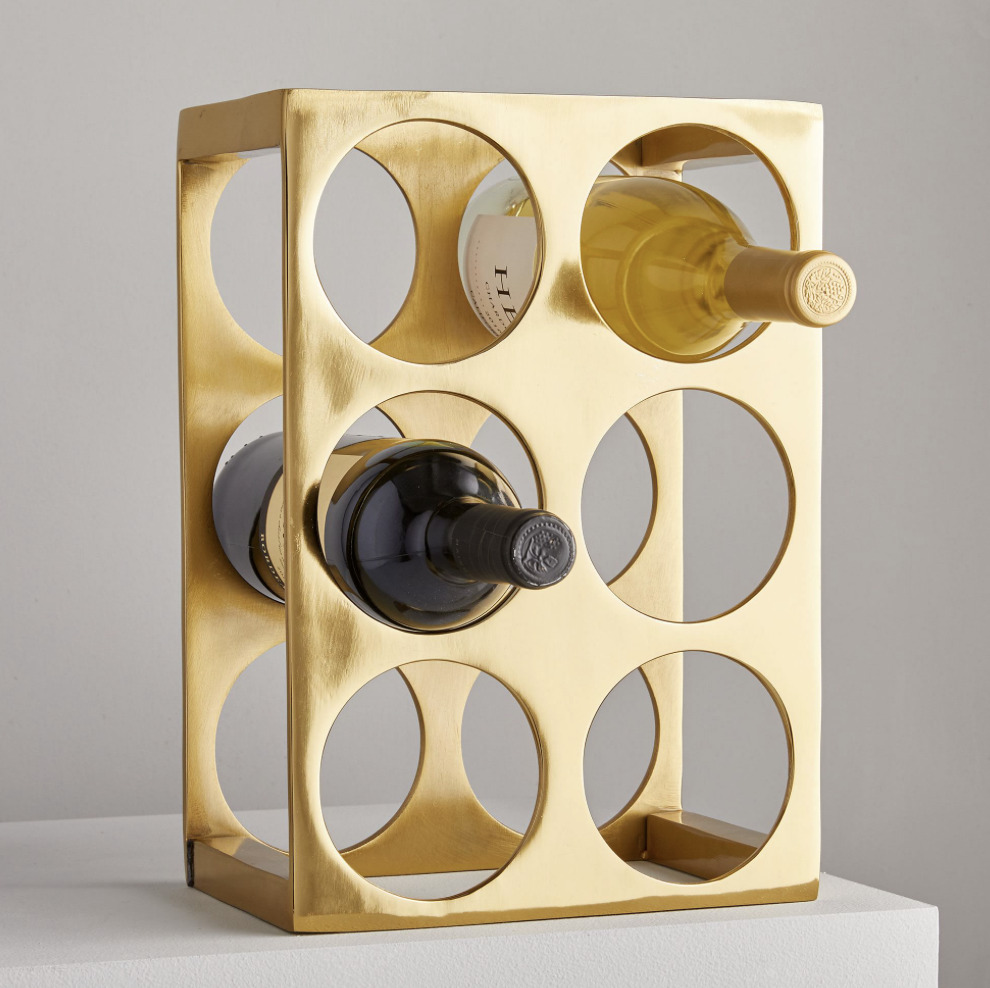 Square, Brass Wine Rack
If you're feeling really fancy, you could invest in this 6-bottle, square, brass wine storage from West Elm. Anyone looking for wine racks for countertops or wine racks for table tops should definitely throw this contender in the running. It's beautiful, moderns, and unique.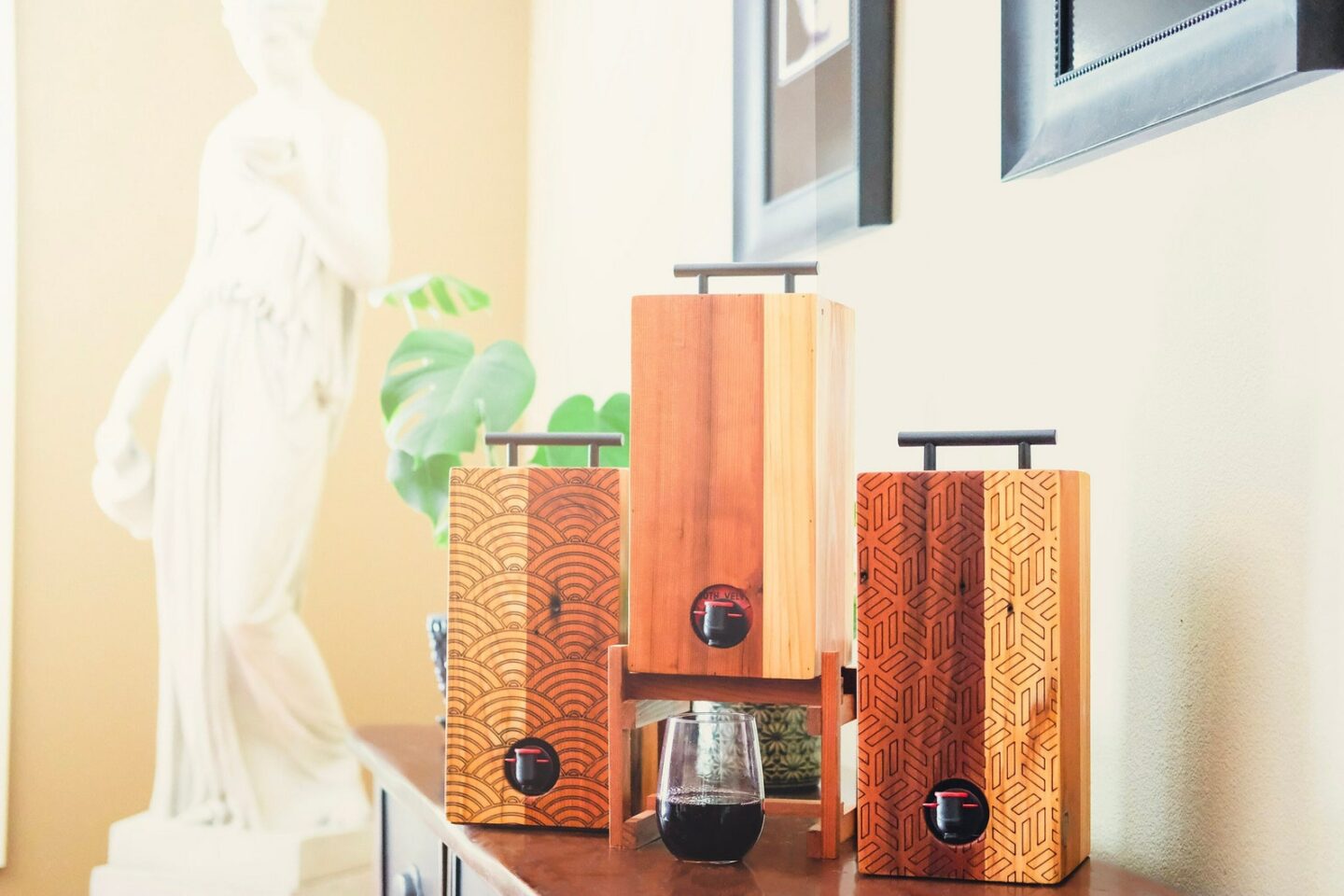 Wooden Boxed Wine Dispenser
Okay, so technically, this one isn't actually a wine rack…but it's just too cool not to include in this roundup! If you enjoy some boxed wine every once in a while, or on the regular, why not serve it up in one of these visually stunning wooden boxes?! Plus, you even have the option to personalize them!
Fresquently Asked Questions
What is the minimum width for a wine rack?
In order to store a bottle of wine horizontally, a wine rack should be at least 15 inches.
What is the best type of wine rack?
In my humble opinion, the best wine rack is the one that fits your space, your style, and your budget. You'd be amazed how tricky it can be to find a wine rack that fits all three requirements, so if you're still in search of more options, check out these awesome wall-mounted wine racks.
Where do you put a small wine rack?
Small wine racks are usually stored on kitchen counters or tabletops, but no matter where it first best in you home, make sure it's far enough from the oven and direct sunlight that it won't adversely affect the quality of your wine.
Other Shopping Guides You'll Love
Wall Mounted Wine Racks for Every Style & Budget
kea Wine Rack Hack: How I Converted my Ikea Kallax Shelves into Wine Racks