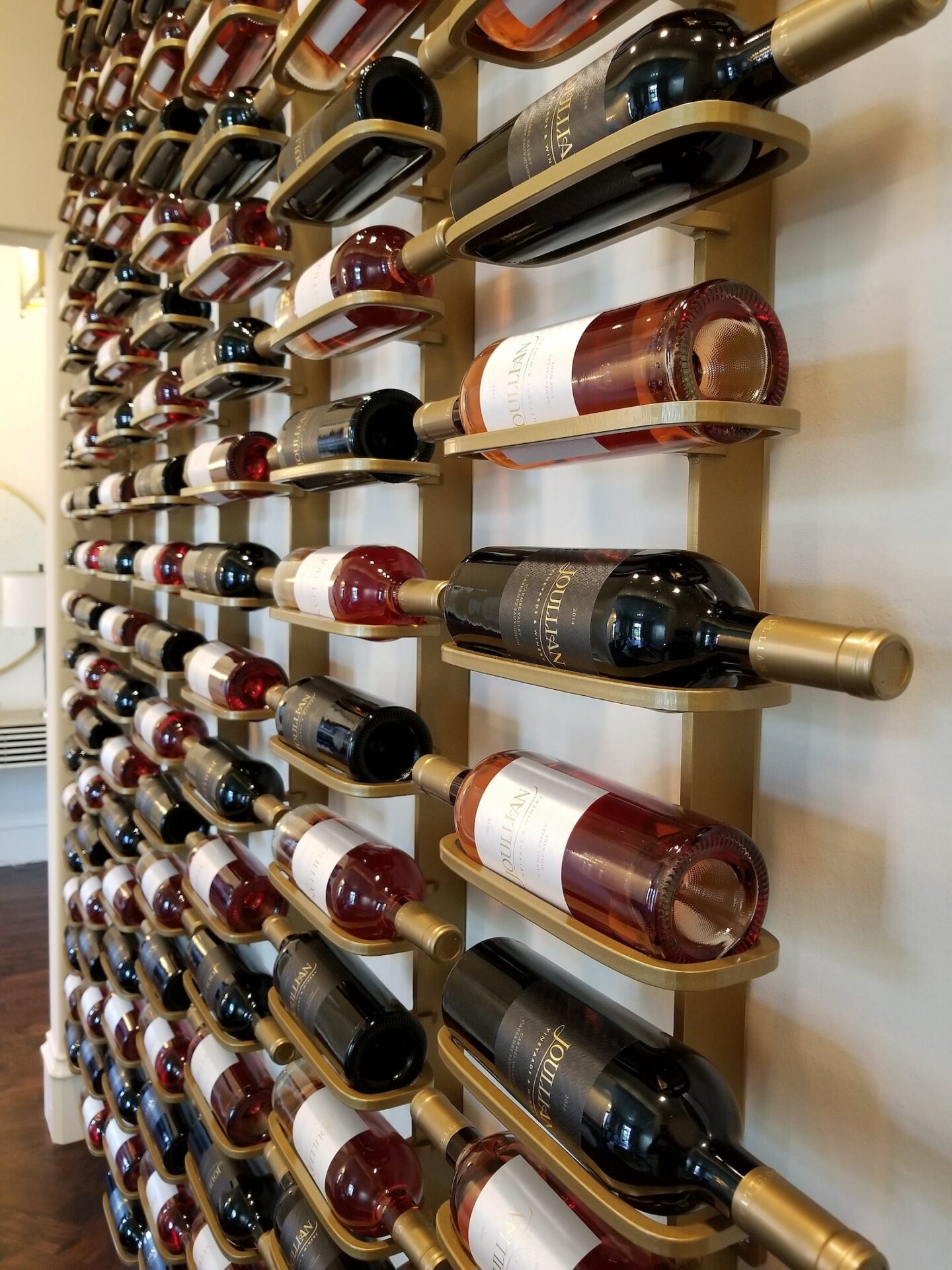 If you're reading this, congratulations! You're now getting to the point that you now have more wine bottles than you know what to do with. And what a delicious problem to have! If you're in the market for a wall mounted wine rack, check out this guide for options for every style and price point! Whether you're looking to splurge, or you're a girl with champagne taste on a beer budget, this shopping guide has got you covered!
Best Wine Wall Rack
Being on a budget should never have to mean sacrificing style! Check out some of my favorite picks below from all different price points and for all kinds of styles. Whether you're looking for something sleek and industrial to mount onto the walls of your downtown loft, or you're trying to add the perfect amount of rustic chic to your home, I've got you covered!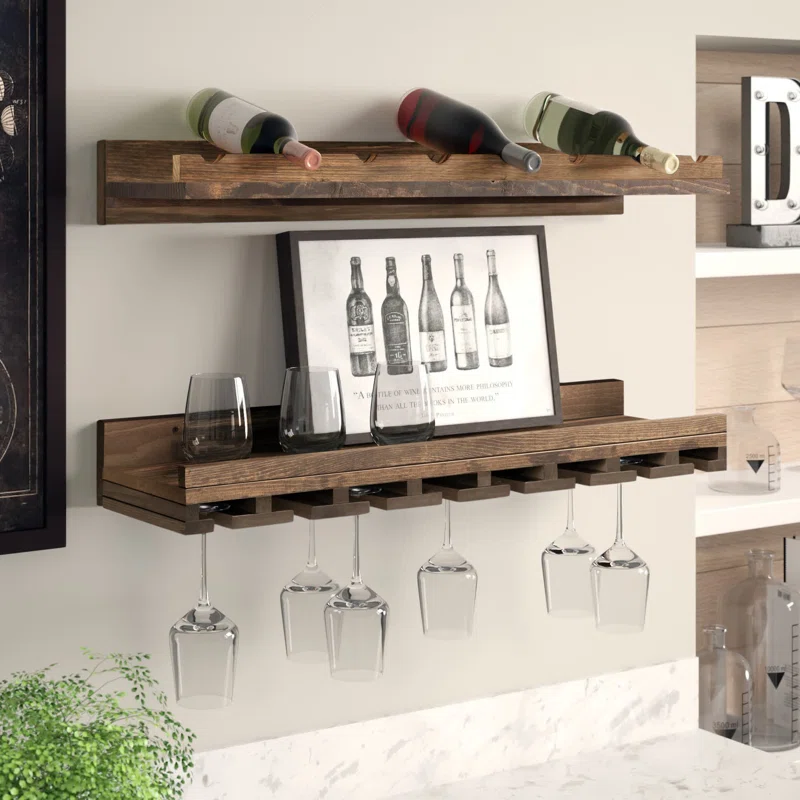 Mounted Wine Bottle & Glass Rack
If you're looking for something with a touch or rustic chic, this mounted wine bottle and glass rack would be the perfect addition to any kitchen or dining room! It's a great option if you're only beginning to grow your wine collection, since it only holds eight bottles. You'll love having your wine glasses easily accessible! There's some wines you should always use a stemmed wine glass for, but I love that this option leaves room for you to display your cute, stemless collection, too!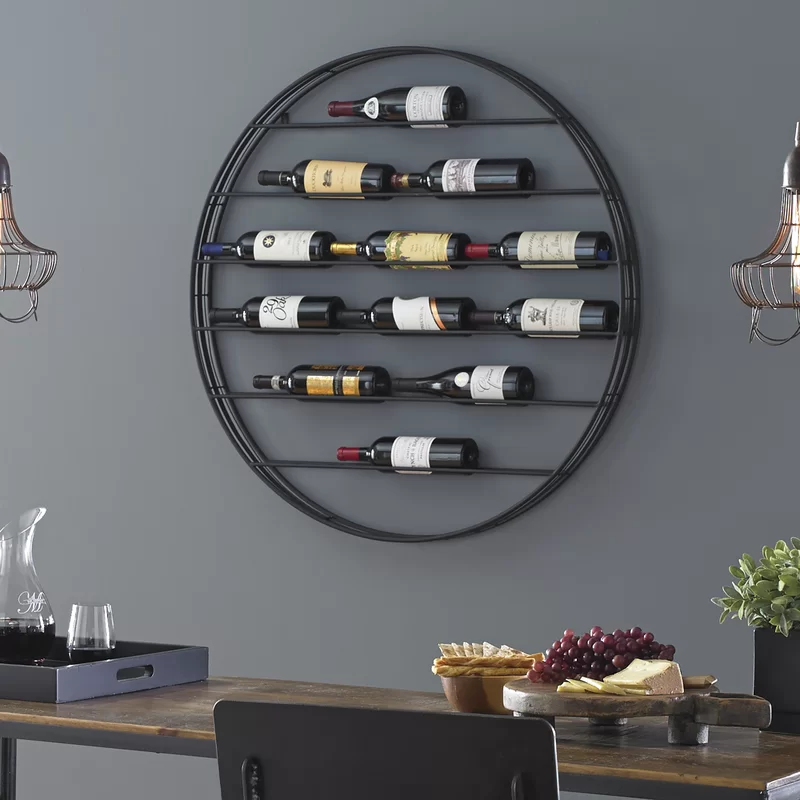 Circular 12 Bottle Mounted Wine Rack
If you're looking for a more sleek, industrial vibe, this circular 12 bottle mounted wine rack. The best part is it doubles as a statement piece! I can just picture this hanging in someone's downtown loft, and all the compliments this work is going to get from dinner guests.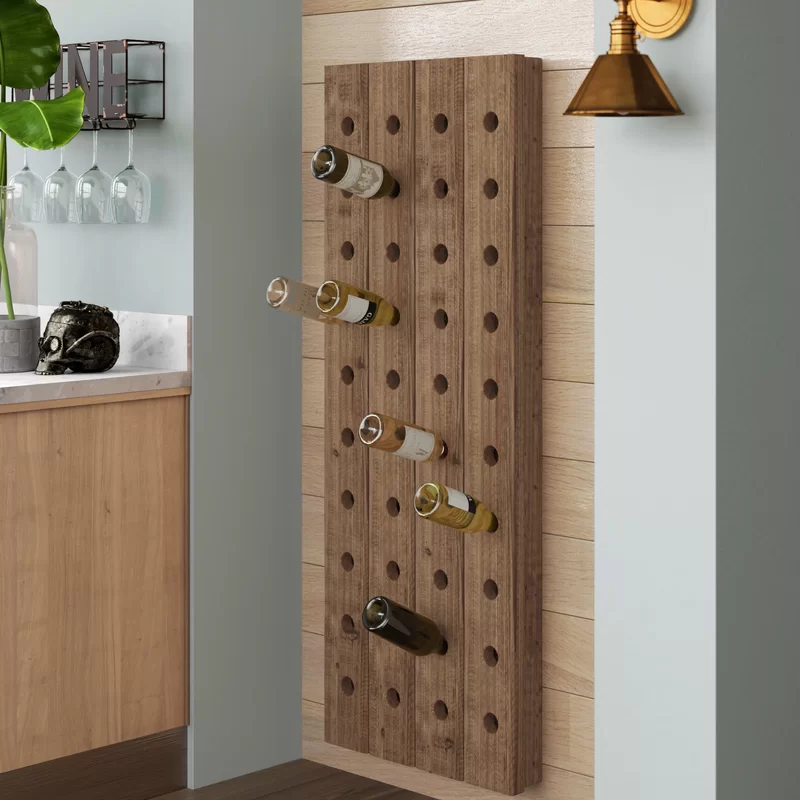 40 Bottle Solid Wood Mounted Wine Rack
This is a great option for someone who's outgrown their current wine rack, and is looking for a better storage solution. This solid wood, mounted wine rack can hold a whopping 40 bottles. I love this look, but since the bottles protrude out at an angle, I wouldn't recommend this one if you've got little ones or rambunctious furry friends!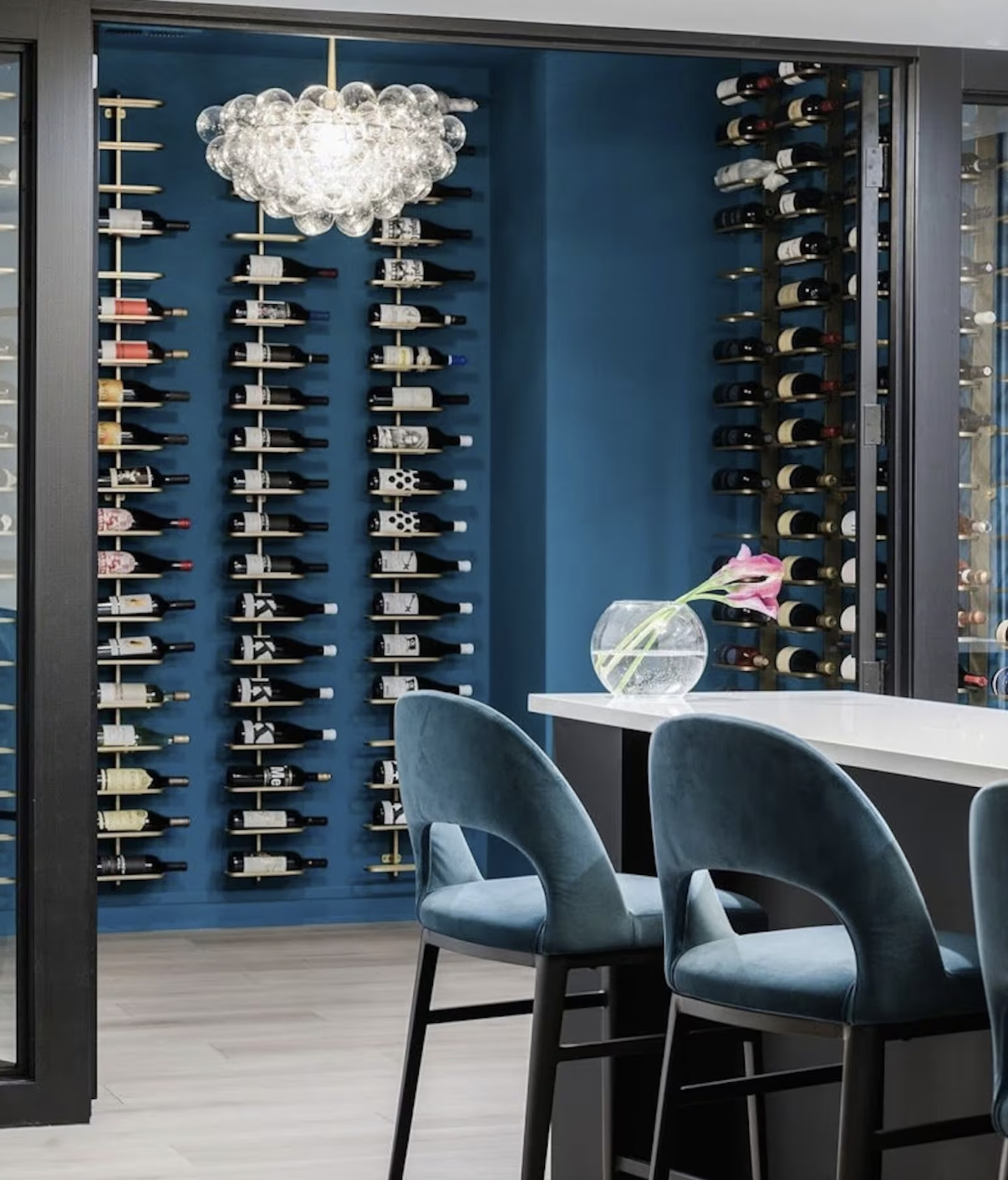 Blade Wine Rack
These blade wine racks are absolutely perfect, so if you've got the money to splurge on this option, do it! How incredible would it be to have a whole wine rack wall? This visually stunning storage option will help display your carefully curated wine collection mounted like the work of art it is! You'll feel like you sitting in the middle of a chic winery tasting room rather than your personal dining room.
This show-stopper option can be customized in an array of finishes, from Matte Black to Satin Nickel, but I'm partial to the Cleopatra Gold. This statement piece is definitely an investment, but worth every penny to give your wine a sleek and stylish home!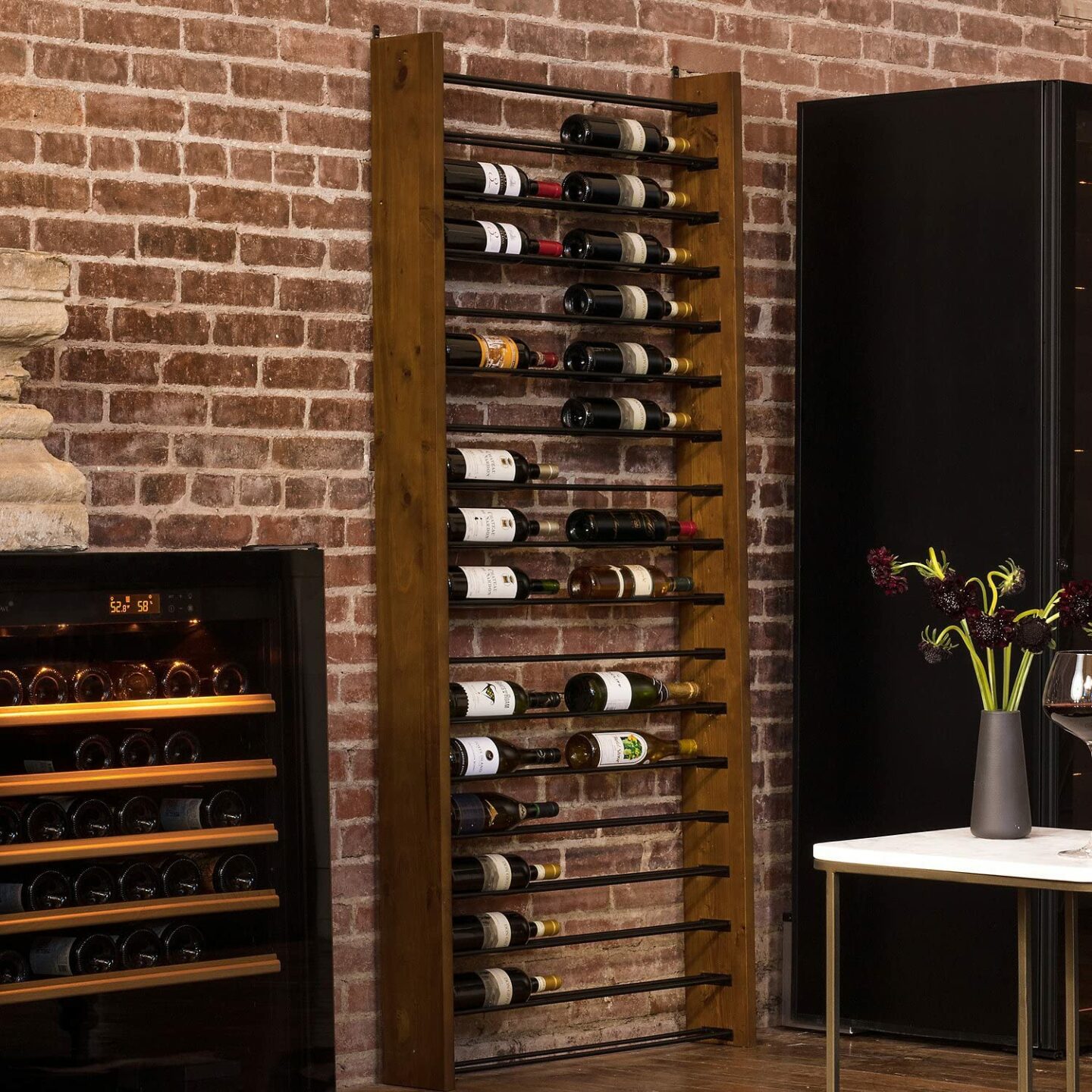 Wine Enthusiast
If you're looking for something that's equal parts classic and beautiful, but won't break the bank, check out this great rack option from Wine Enthusiast! Be warned that this option can be a bit tricky to put together, but the end results will be worth it!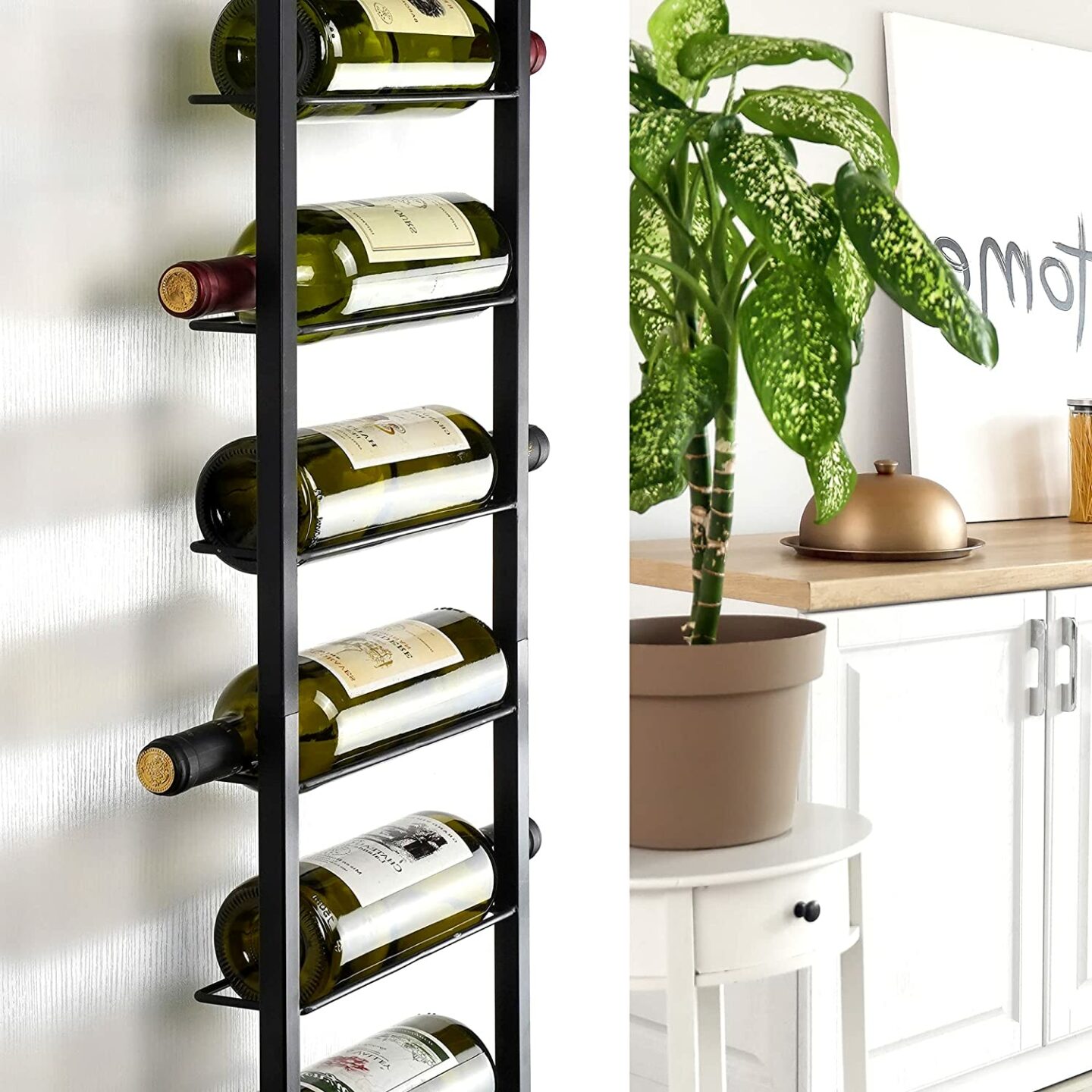 Black Wrought Iron Wine Rack
I've said it before, and I'll say it again – being on a budget should never have to mean sacrificing style! This black, wrought iron wine rack will look like a million bucks in your kitchen or dining room, but comes in at under $50. It only holds 10 bottles, but if you're just beginning to grow your wine collection, that should be the perfect size for you.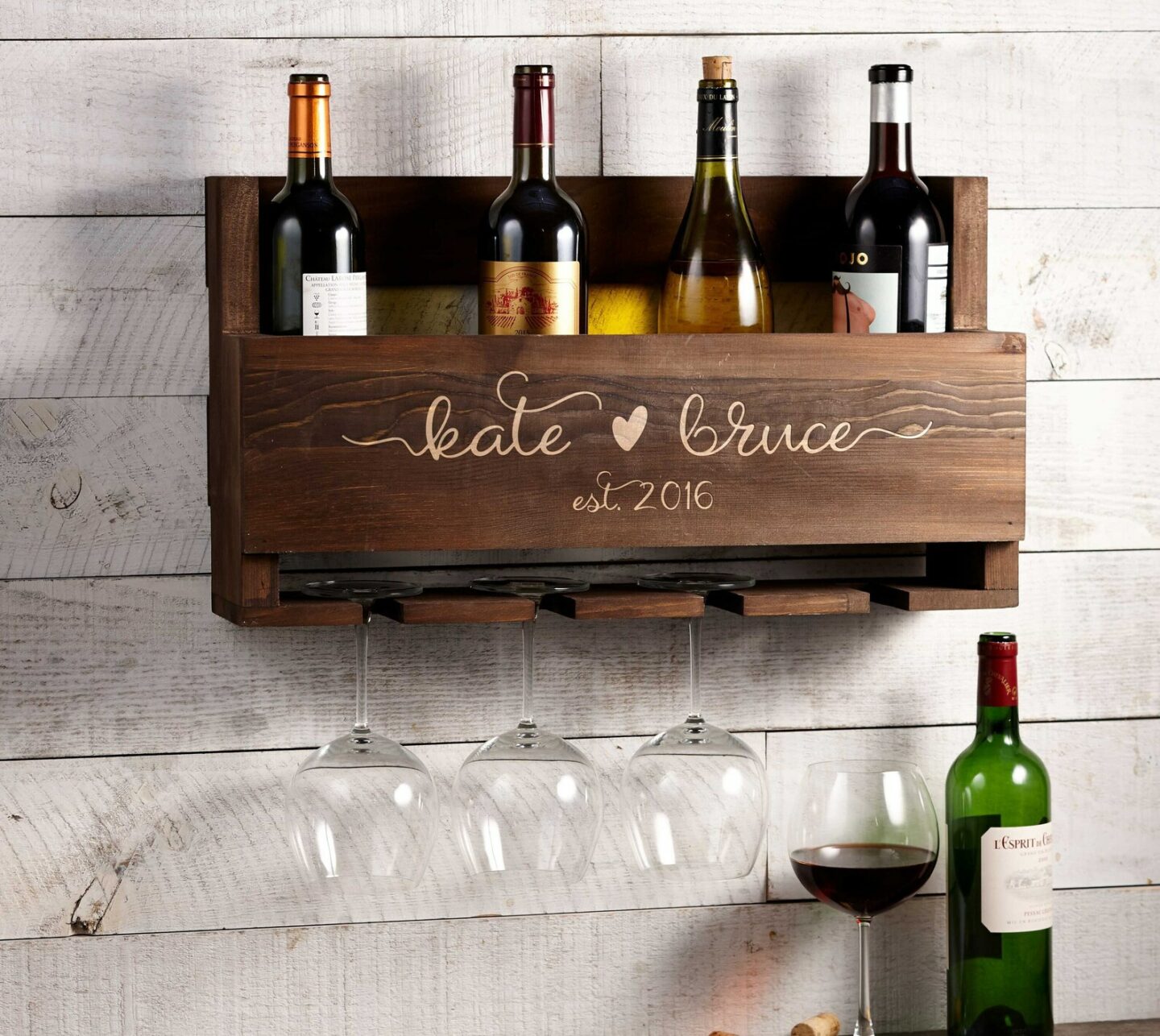 Personalized Wine Rack
This petit wine rack is the perfect wedding gift or house warming present! It holds four wine bottles and has a few slots for stemmed wine glasses, making it the perfect gift for newly weds or your friend who just got their first "big girl apartment." Honestly, it's great gift for any wine lover who doesn't have the space for a wine cellar yet. With a number of personalized texts and styles to choose from, who ever receives this gift from you will be touched by the heartfelt pick.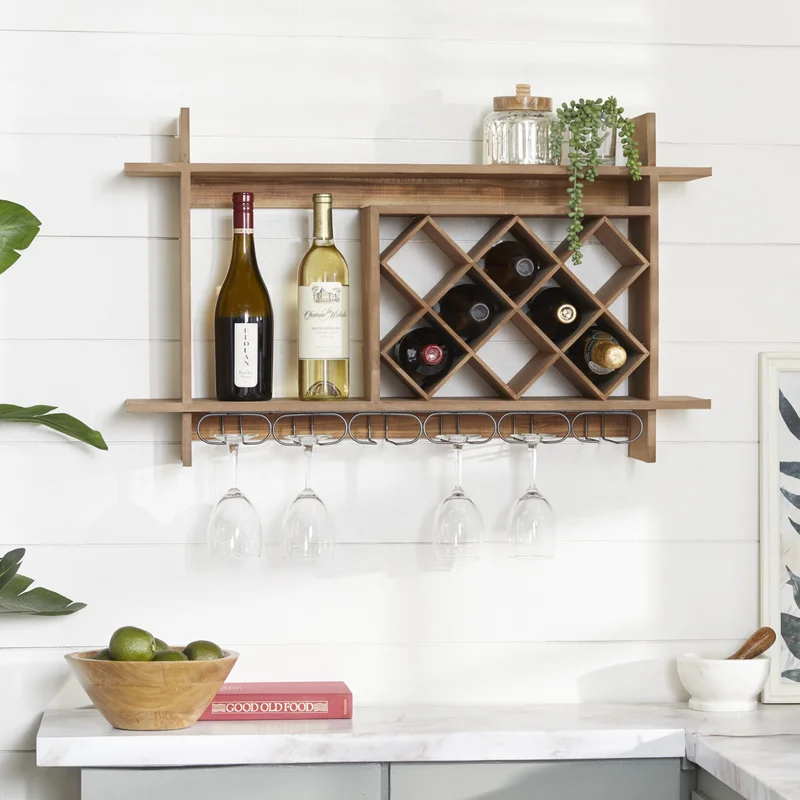 Hanging Wine Bottle Rack
For those of you who enjoy a rustic, timeless look, this adorable 8 bottle hanging wine bottle rack would look great in just about any space! You've got storage for your bottles, and space to hang your stemmed wine glasses! This simple piece can easily turn a small space into a one-stop wine nook!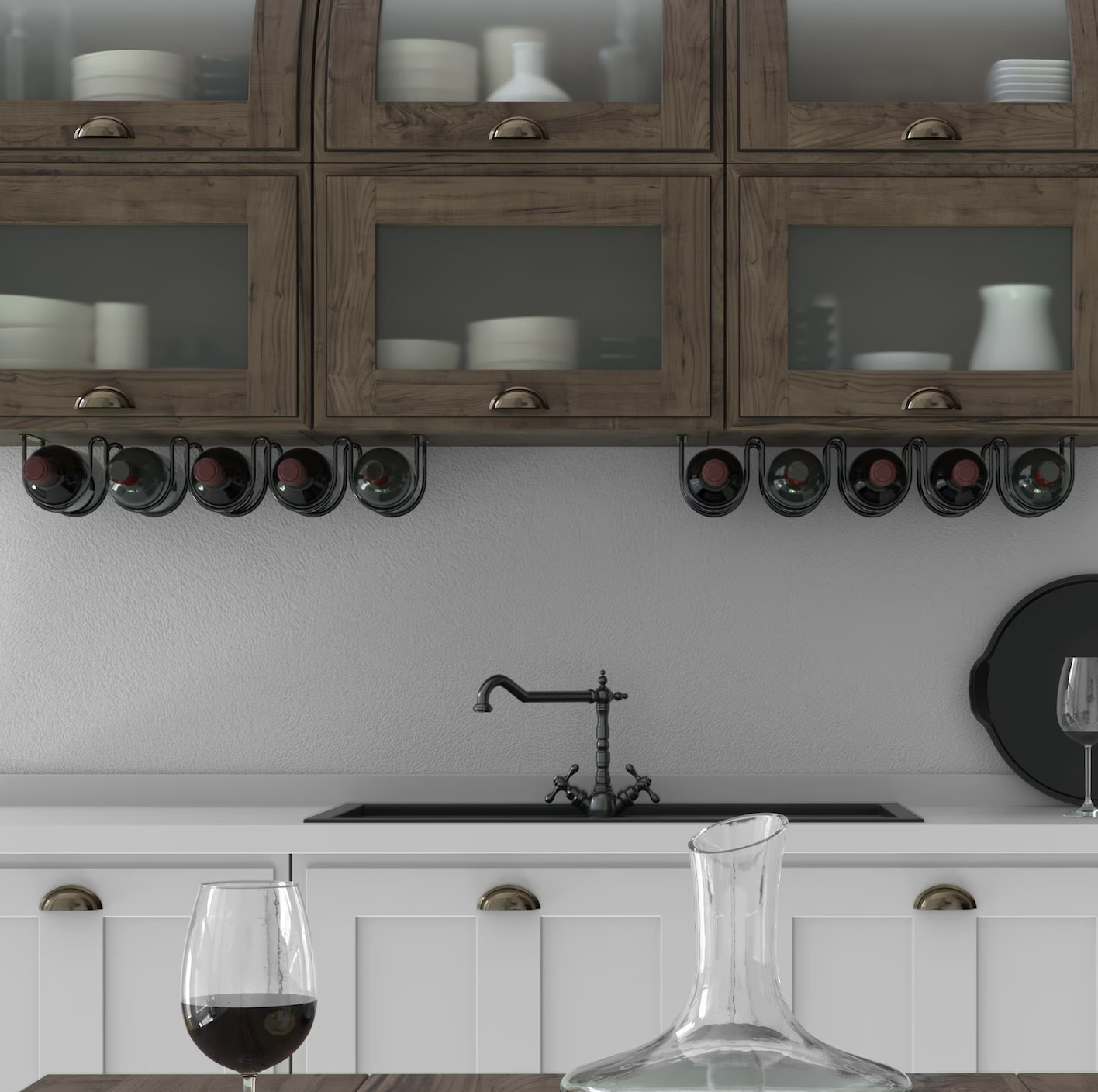 Under Cabinet Wine Racks
I love that this option can help give your kitchen a custom look, and it makes use of otherwise empty space. It's only a good pick if you've got space far enough away from the stove and that won't get in the way of recess lighting, but in the right home, it's such a great look!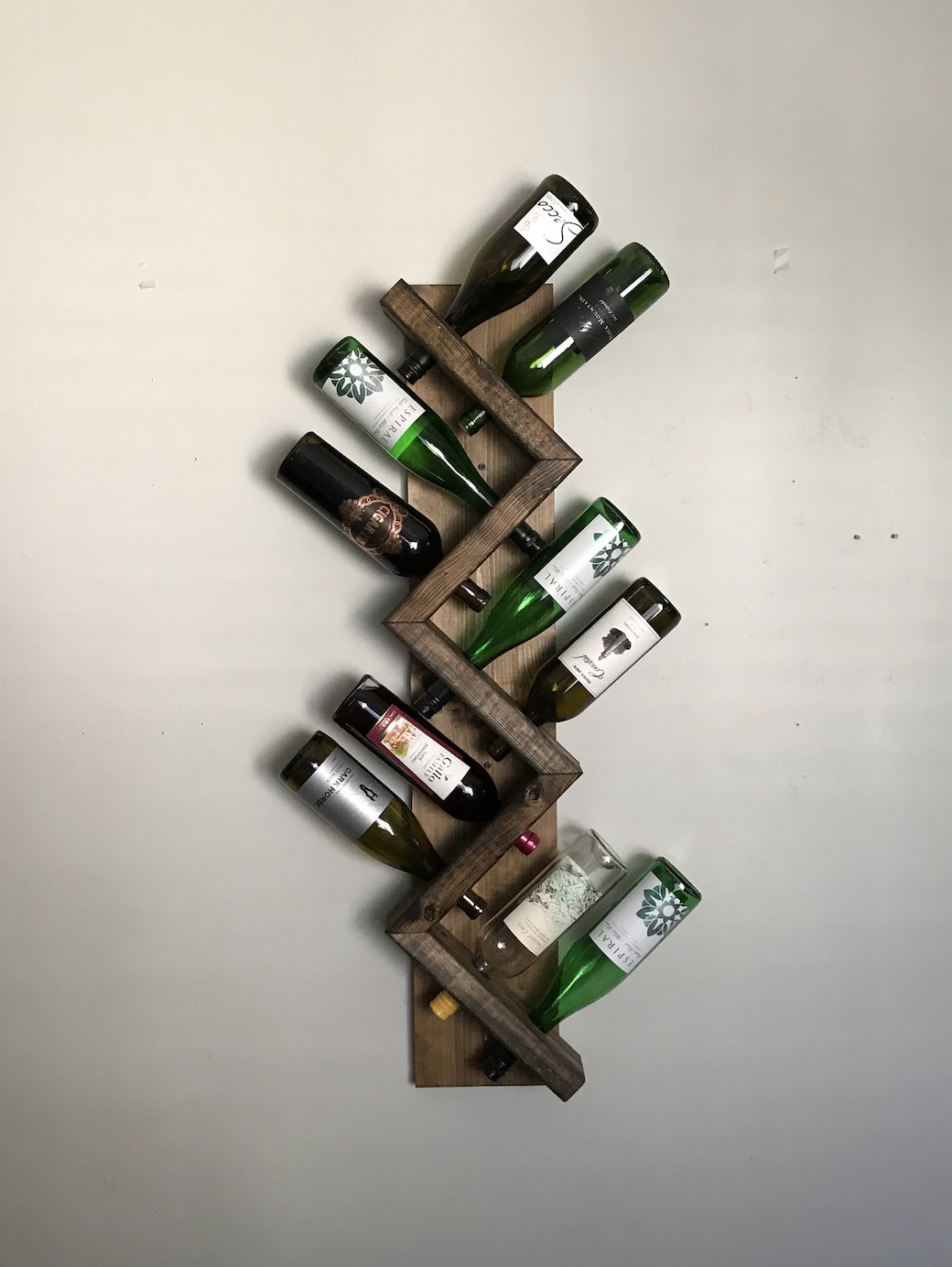 Zig Zag Wine Rack
This funky and unique wine rack can be custom ordered to fit your needs and your taste! It's able to hold as few as 4 bottles, and as many as 16 wine bottles if you need more storage! It comes in an array of different woods and finishes, though, to ensure that it'll look great on whatever wall you decide to mount it on! From rustic beige and driftwood, to dark walnut and red mahogany, you'll have plenty of options to choose from!
Frequently Asked Questions
How do you install a wine rack in drywall?
If you're planning to mount your wine rack on drywall, you'll want to be sure to do a little bit of planning to save yourself a lot of tears and frustration! It's hugely important that you measure and find the stud! If you don't have that wine rack properly anchored on one of the studs, getting your wine rack mounted to the wall will be a nightmare, and if you somehow manage to mount it and start displaying your wines, it'll be a disaster waiting to happen!
There's lots of videos online that can help walk you through the process, but if the idea of drilling holes into your apartment walls as a total novice gives you anxiety, there's no shame in outsourcing the task to someone else!
What are the best wine racks?
I'm definitely a bit biased, but the wine racks included in this shopping guide are some of my favorites! They look great and work great!
Where is the best place for a wine rack?
The best place for your wine rack is a temperature controlled space like a dinning room, garage, cellar, or even a pantry. If you have some kitchen-adject space (far away from your stove) that's another great spot! From a design perspective, it also helps one room seamlessly flow into the other!
What is the best height for a wine rack?
When it comes to
Other Shopping Guides You'll Love
Ikea Wine Rack Hack: How I Converted my Ikea Kallax Shelves into Wine Racks
11 Wine Candles That Smell Just Like You Favorite Glass