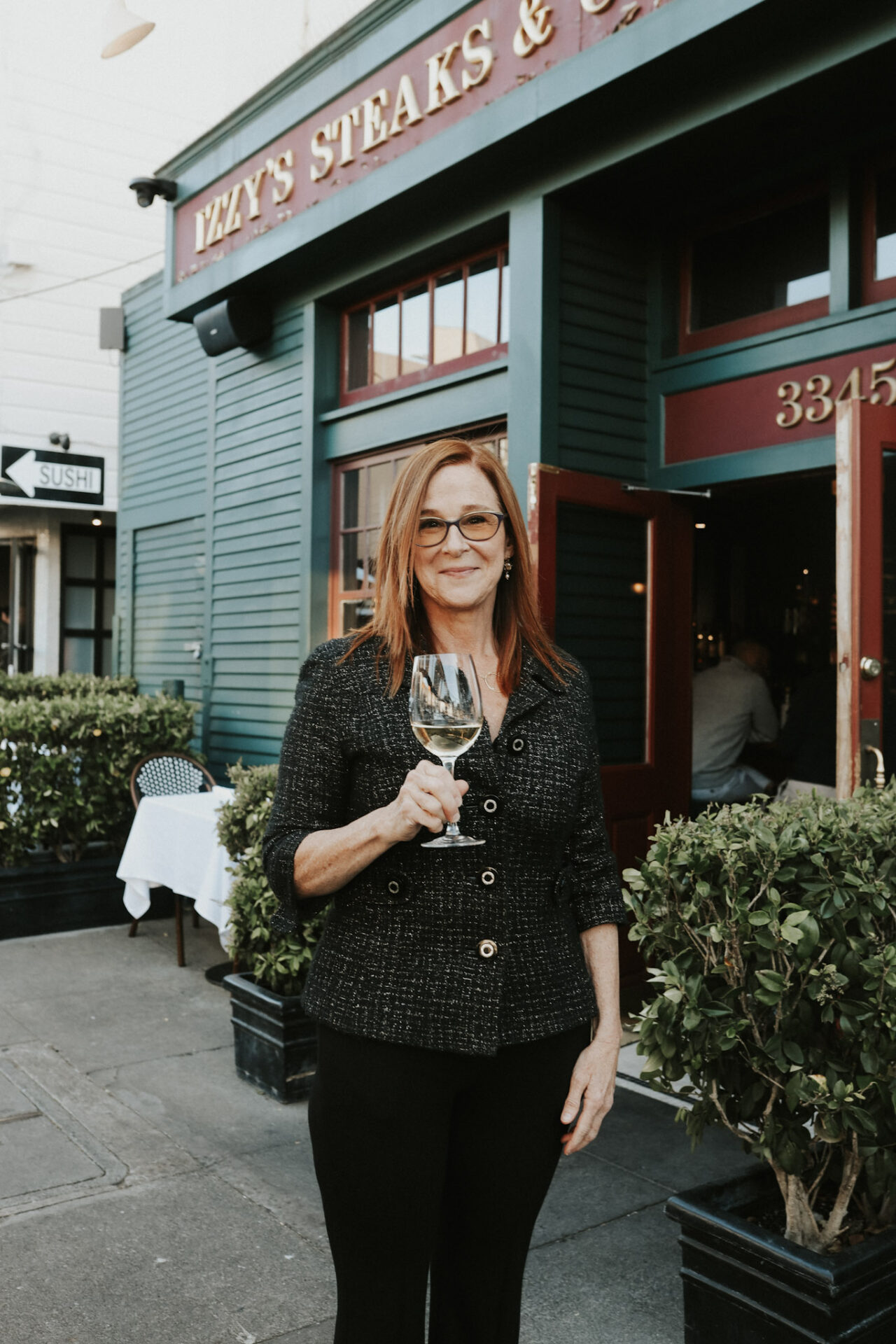 At Izzys Steakhouse, in the heart of San Francisco's Marina district, renowned Sommelier Debbie Zachareas drives the wine program with considerable expertise. Crafting curated pairings and regularly rotating the wine menu to keep things interesting, it's a deliciously divine locale to not only get a bite to eat, but also to learn something new about wine.
A few of the wines we sampled at Izzys Steakhouse
Izzy's Steakhouse Sommelier: Debbie Zachareas
For the past year, Debbie has been at the helm of the wine program at Izzy's Steakhouse. Beyond the steakhouse's walls, she's developed innovative wine programs all across San Francisco's wine scene, worked as an international wine judge, a wine buyer, and is the only sommelier to have won San Francisco Magazine's Wine Director of the Year TWICE. She's impressive, to say the least.
Despite her inspiring achievements, however, Debbie is down-to-earth, and focused on curating a wine list that has enough "comfort points" to make people feel safe while looking at her wine list, but with the ultimate goal of helping people discover something new. Through staff wine education, she hopes she can pass on her expertise, ultimately, to the diners at Izzys Steakhouse.
Half traditional steakhouse, half something more evolved, Izzy's Steakhouse is shaking up the wine and restaurant scene in San Francisco. On the menu, you'll find intriguing wines not only by the bottle, but also by the glass. Even rare by-the-glass finds, utilizing the Coravin Pivot to keep prices low and wine fresh.
About Izzy's Steakhouse
Best known for its epic steaks, Izzy's is a second-generation family-owned and operated institution, with locations in San Francisco and San Carlos, California. If you're familiar with the San Francisco dining scene at all, this place is a must-visit and should be on your radar. The food is deliciously craveable, with hearty portions.
Originally founded in 1987 by Sam Duvall, the concept was inspired by Izzy Gomez's saloon, which "defied Prohibition and was known for its hearty steaks, colorful patrons, and bootlegging lore", according to their menus.
Today, the founder's daughter, Samantha DuVall Bechtel is at the helm. In 2020, due to the pandemic, Samantha launched an enormous 40-seat patio, one of the largest outdoor seating areas in the city. Its chic design features lush hedges and a sleek transparent tent with twinkle lights and heat lamps to keep patrons warm.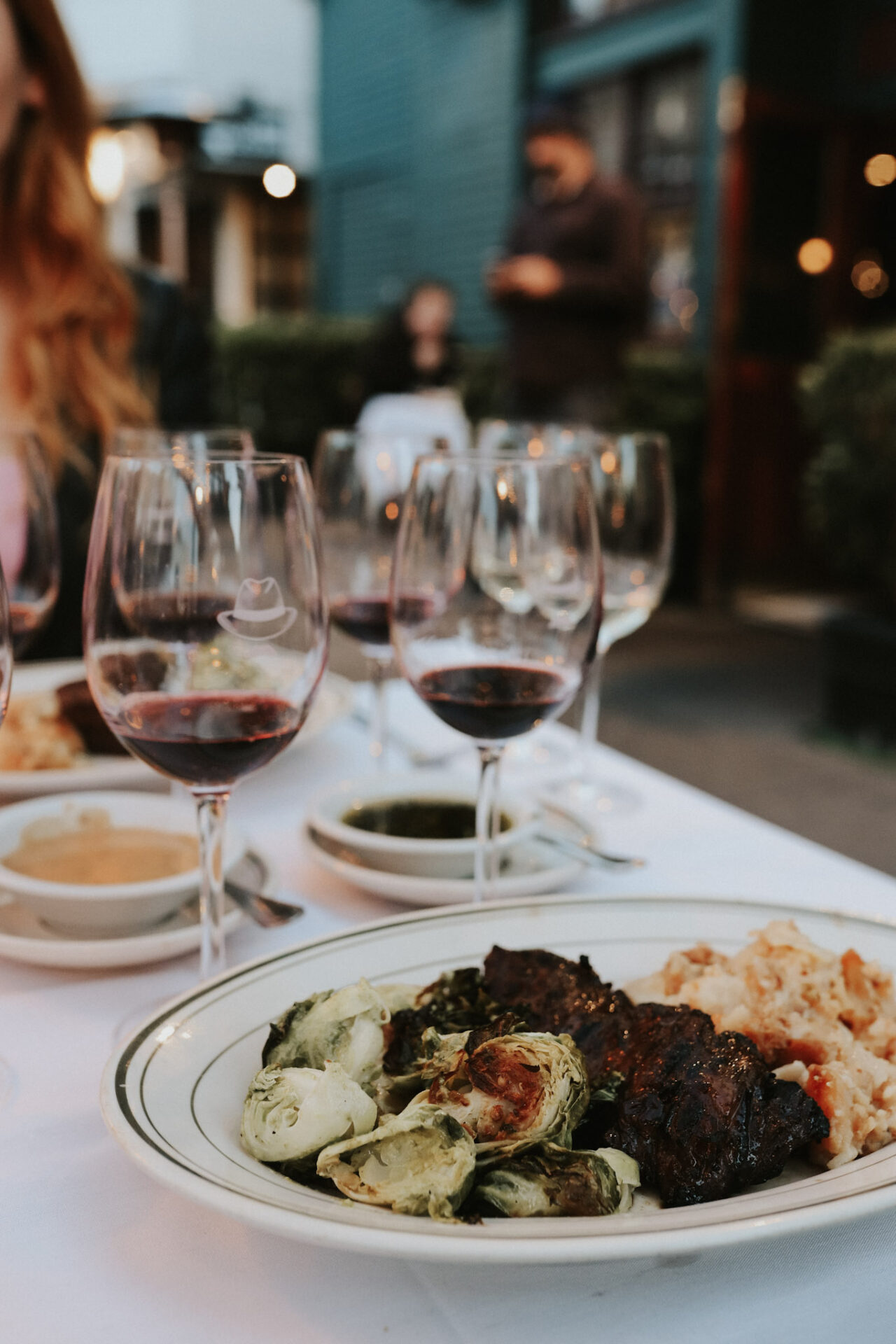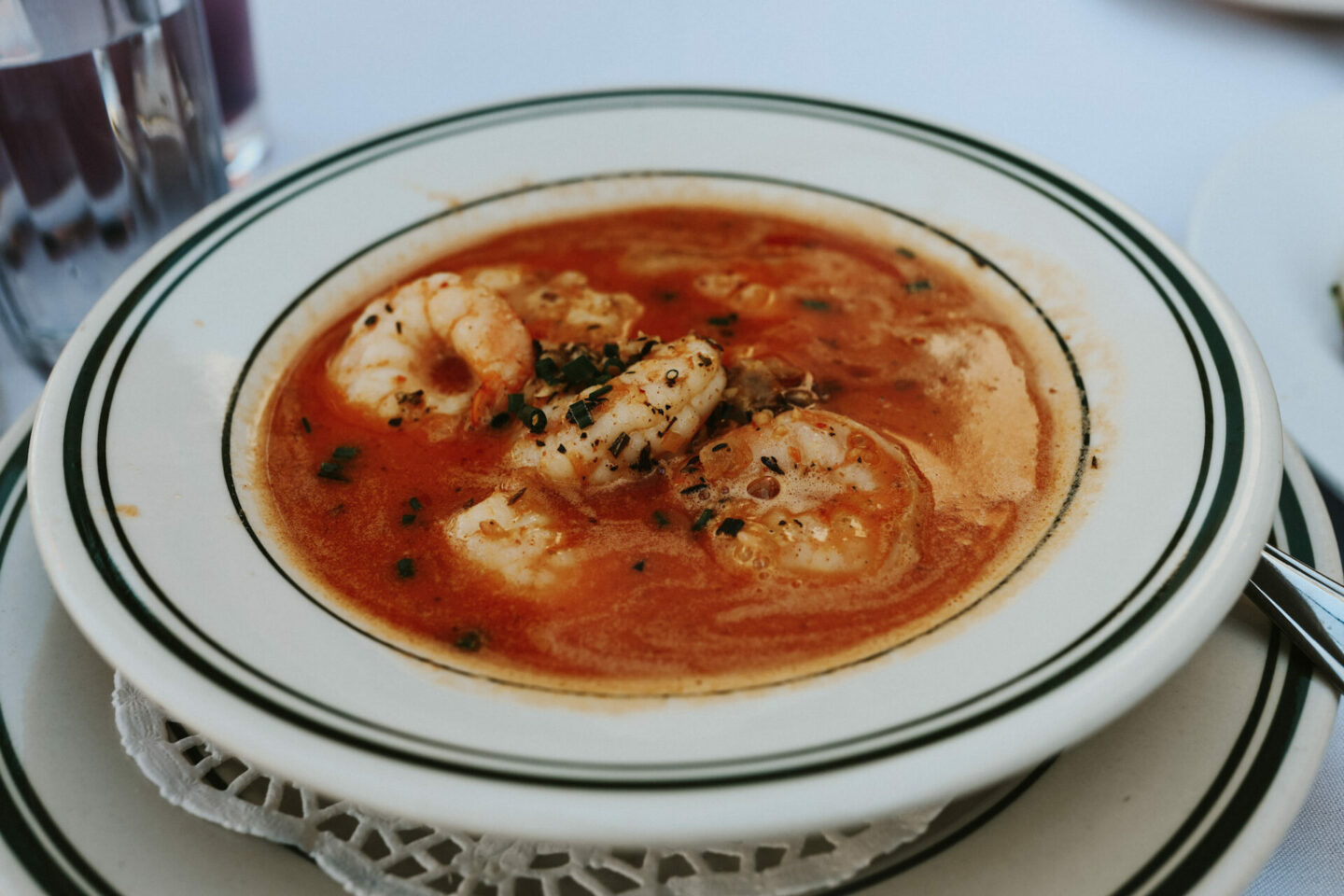 So what to eat at Izzys Steakhouse?
The drunken prawns are a must-try appetizer. I was absolutely obsessed with dipping the bread in the sauce, then pairing it back with a crisp white wine. So good!
But don't fill up on appetizers – their steaks are beyond flavorful.
I personally enjoyed their skirt steak dipped in Au Poivre sauce. Magic in my mouth. YUM! My dining friend had the Filet Mignon. Both were cooked to perfection, exactly to the finish we requested. And be sure to get the "Izzy's Own Potatoes" as a side; it's like scalloped potatoes, but way, way more delicious (if that's even possible!)
Have you visited Izzy's Steakhouse before? I'd love to know your thoughts and experience in the comments below!


Cheers!
Other Posts You Might Like