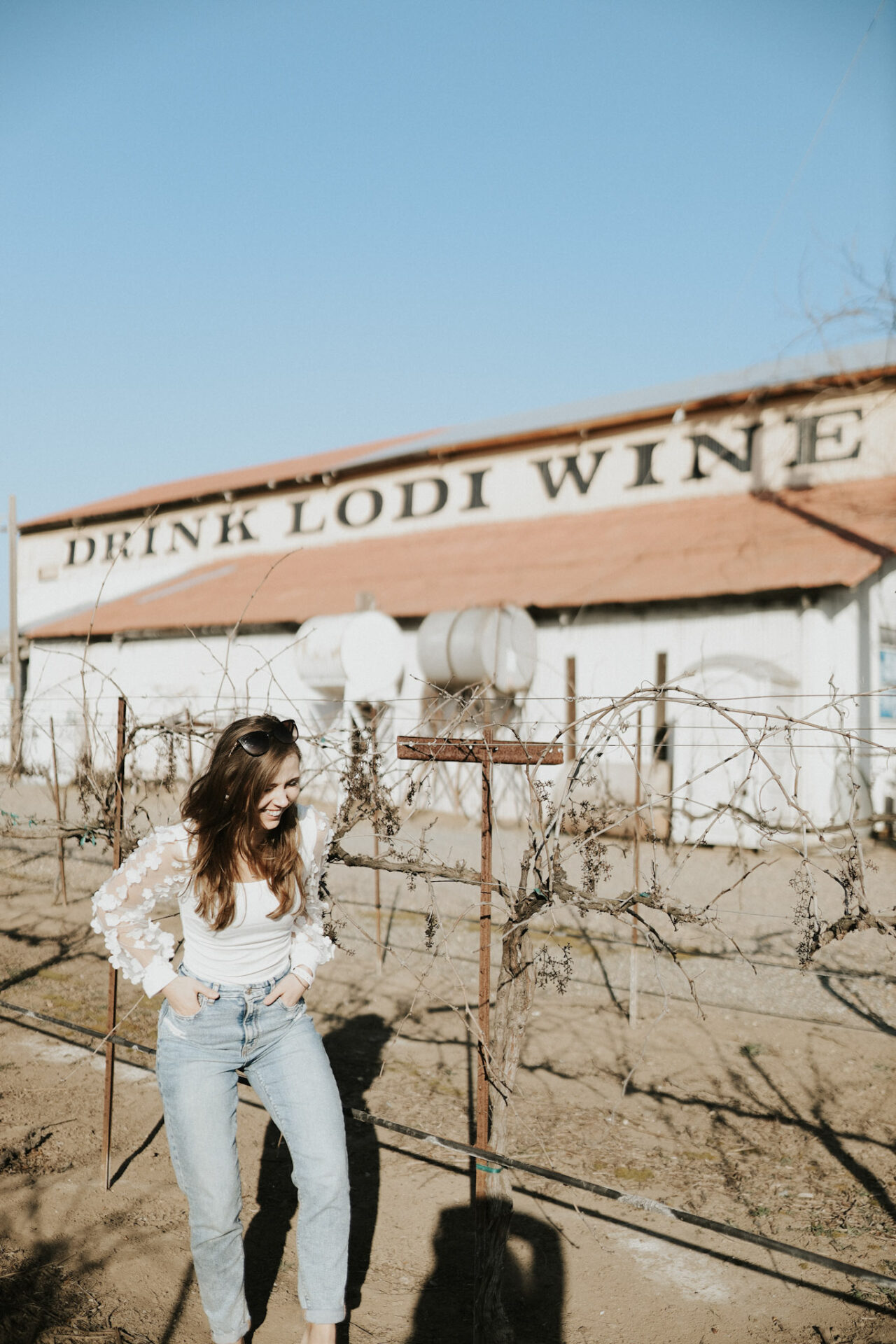 Looking for the best restaurants in Lodi? California's Zinfandel grapes thrive in the Lodi wine country, and some of the finest wines are produced in this sprawling region. You can opt for the down-home tasting rooms, or try one of the amazing, award-winning restaurants that are conveniently located near the vines.
Looking for where to go wine tasting in Lodi? Check out the top 11 best wineries in Lodi here.
Best Downtown Lodi Restaurants
Guantonio's Wood Fired Pizza
If I could go back to Guantonio's every night of the week, I would. It was just that good. Locals lineup before opening, just trying to score a seat at this amazing wood-fired pizza spot.
You can get any pizza "'Nick's way" – with ricotta & hot honey, and I highly recommend you do so on at least one of the pizzas you order! Their Charred Brussel Sprout Caesar and the mushroom dip were other standouts that you should consider sharing. In fact, I'd recommend doing your whole meal here "family style" and ordering a bunch of different things to share! YUM!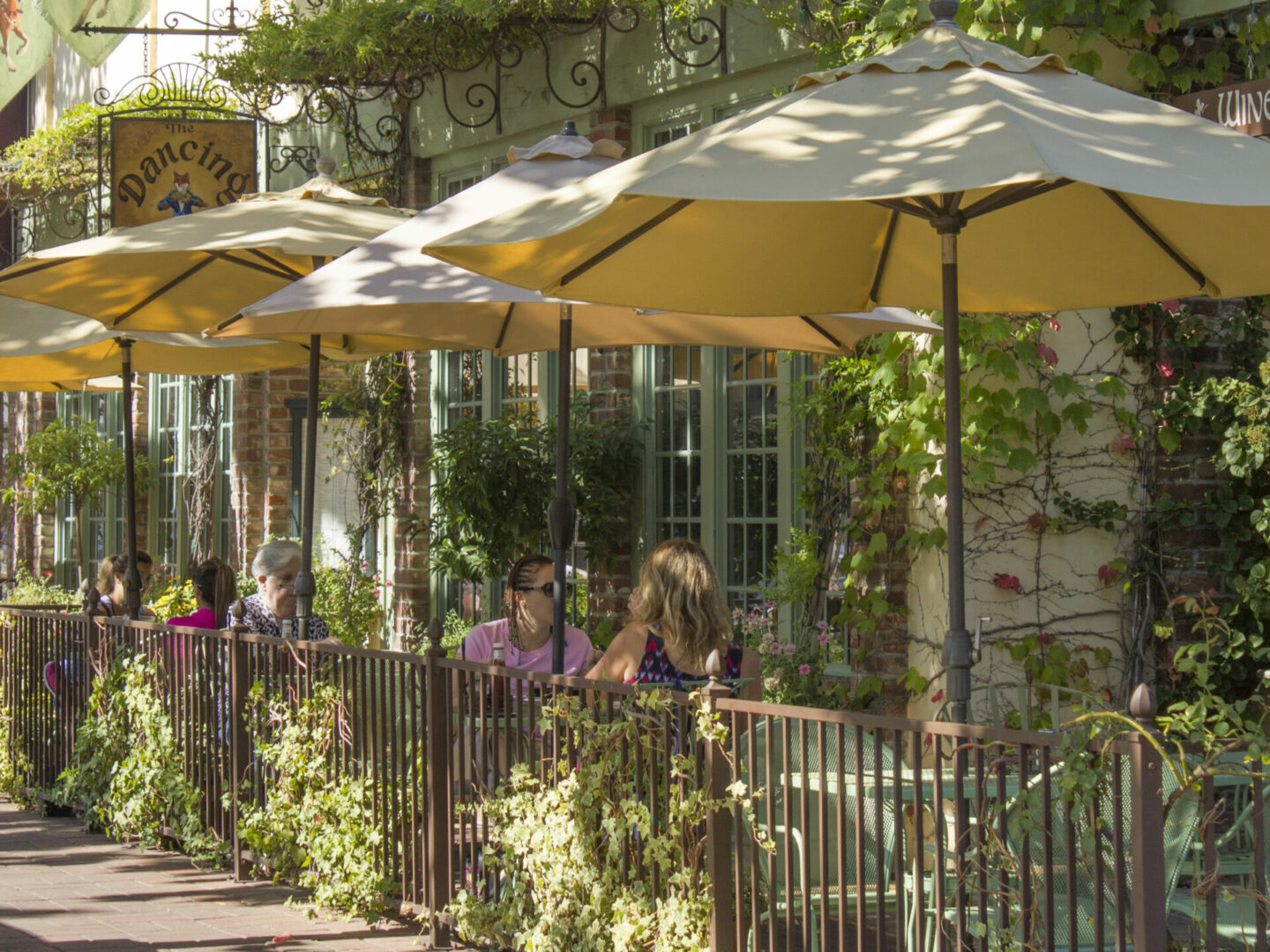 The Dancing Fox Winery & Brewery
The Dancing Fox is a local, family-owned spot that's absolutely filled with whimsy. This is another spot that doesn't take reservations, so be sure to show up early to get your spot in line. The food is delicious and the servings are large – it's the perfect spot to fill your belly before heading out wine tasting for the day!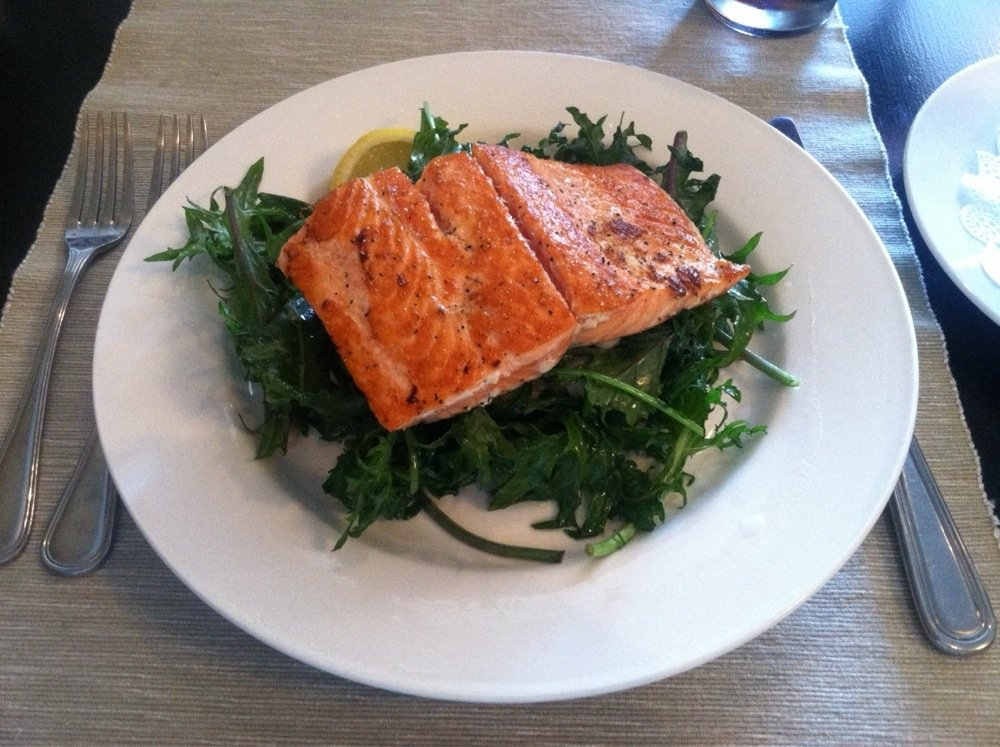 Zin Bistro
A fine-dining spot for special nights out, Zin Bistro is an excellent choice. They offer daily specials, which you can hear about on their Facebook page. The best part? Zin Bistro offers great prices on local wines, by the glass or bottle.
Best Lodi Italian Restaurant
Looking for the best Lodi Italian Restaurant? There are plenty of pizza places, but the best sit-down, cozy Italian restaurant, by far is Brick House Restaurant & Lounge.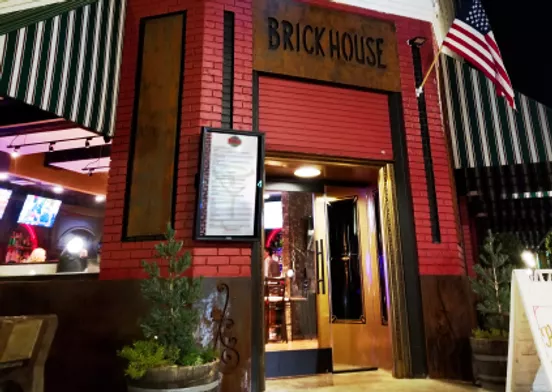 Brick House Restaurant & Lounge
The Brick House is a semi-casual Italian American restaurant in Lodi, CA. Service here is top-notch and the food is outstanding. Piping hot and delicious! Be sure to try the Basil Pesto Gnocchi and Pancetta Risotto.
Best Mexican Restaurants in Lodi
Sometimes you just need Mexican food! Crisp and salty chips, fresh salsa, and bring on the margaritas!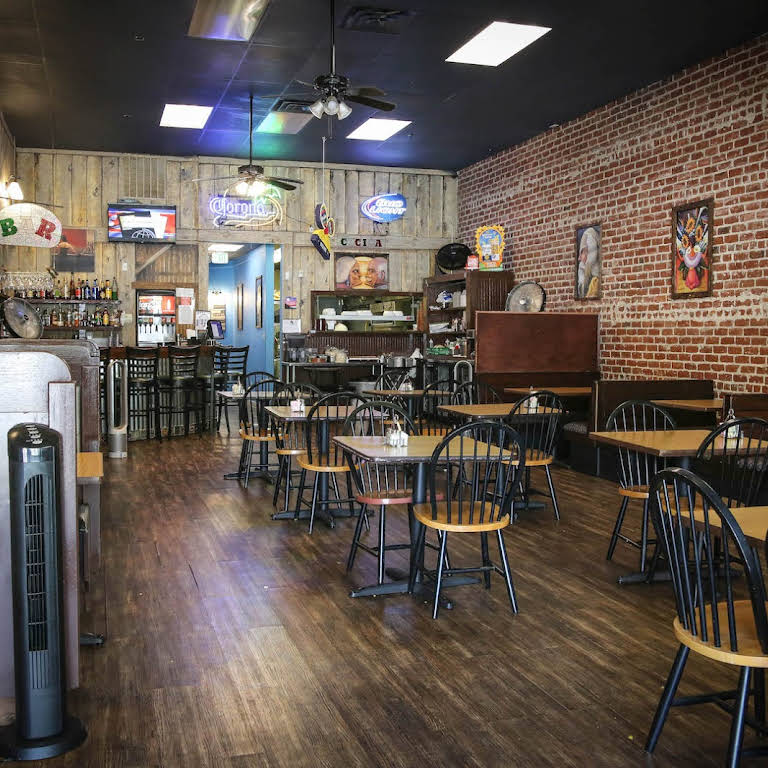 El Pazcifico Mexican Grill & Cantina
This Mexican Restaurant in Lodi does not disappoint! El Pazcifico Mexican Grill & Cantina offers excellent service and flavorful food and drinks. The salsa is different from any I've had at other Mexican restaurants – I took a container to go, it was so delicious!
I also love their fun menu of fresh fruit cocktails – the mango jalapeño margarita is my favorite!
Cozy Lodi Breakfast Spots
Be sure to fuel up on breakfast before heading out for wine tasting in Lodi! You'll want to stop at these Lodi breakfast spots – especially Towne Corner Cafe!
Towne Corner Cafe
Towne Corner Cafe is connected to the Wine and Roses hotel, so if you're staying here for the weekend, it makes for an easy (and delicious) first stop of the day!
With plenty of farm to fork choices, I easily fell in love with Towne Corner Cafe and would consider it one of the best restaurants in Lodi – even if it's just for coffee and breakfast! I loved their toasted everything bagel. Get it with the works: sprouts, tomatoes, and delicious chive cream cheese.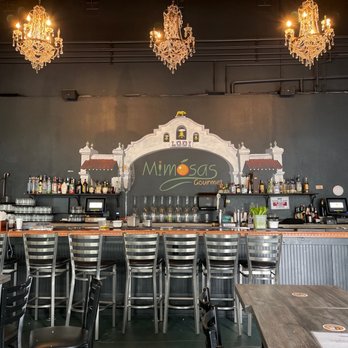 Mimosas Gourmet – Lodi
If you're a fan of a big, traditional sit down breakfast or brunch, Mimosas Gourmet is the perfect spot for you. As their name suggests, they also have Mimosas – and they're gigantic!
There's really something for everyone here: nutella waffles, chicken and waffles, biscuits & gravy, eggs and bacon…. What more could you ask for? The food is always displayed beautifully with heaping portions.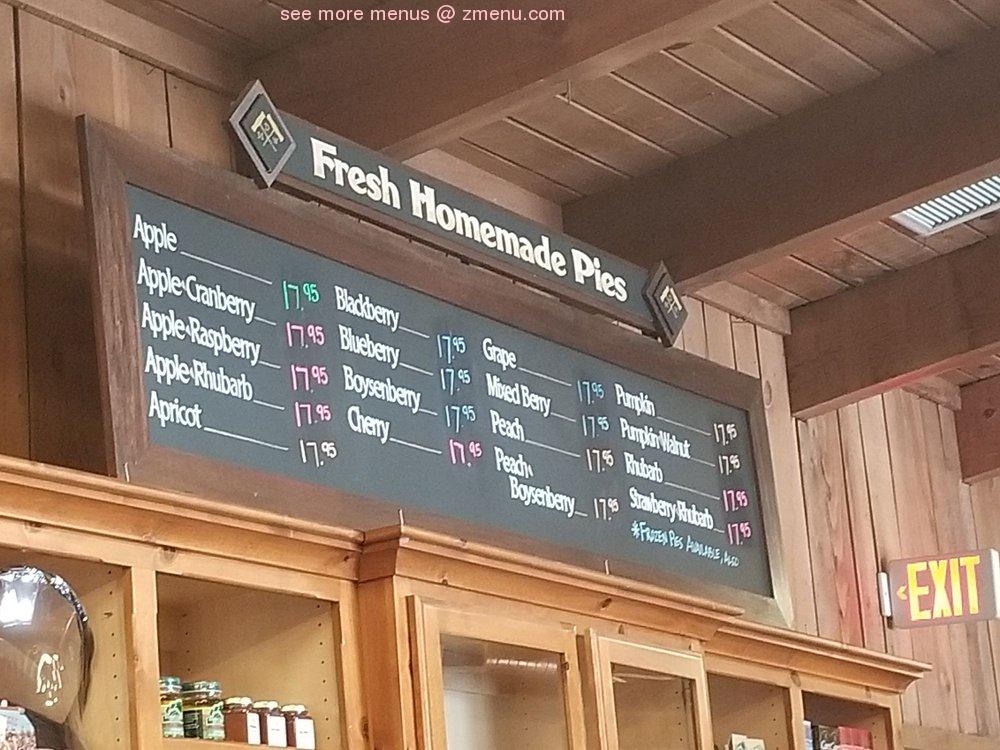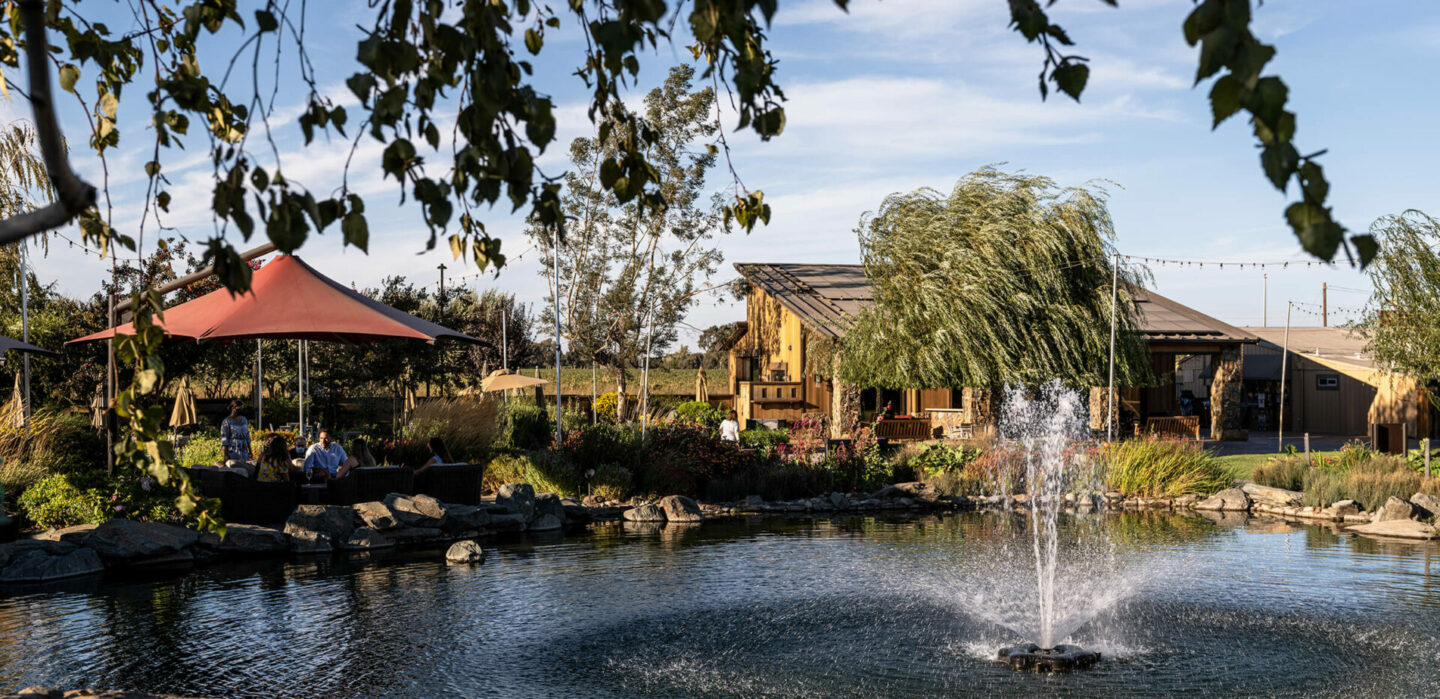 The Farm Cafe at Michael David
Solid, down-home food at one of Lodi's most well-known wineries. The Farm Cafe at Michael David is an easy first spot of the day: fill up on food, then head over to their tasting room to try their whimsical lineup of wines.
I've also heard amazing things about their pies, however, I have yet to try one personally. Grab one when you go, and be sure to let me know what you think!
Lodi Coffee Shops You've Gotta Try
Towne Corner Cafe
This spot is so good, it makes the list of best Lodi restaurants twice! Stop in for breakfast, but be sure to also grab some of their amazing coffee. Each month, they feature an employee's favorite drink. When I was there, it was the Rose & Honey Oatmilk Latte – absolutely outstanding! I can't wait to re-create it at home.
Grinding Grounds
Grinding Grounds recently opened up their storefront after spending years as a small cafe truck. More likely than not, you'll run into the owner, Alicia, when stopping by. They have a full menu, and if you ask, she'll recommend something fun, like a Churro latte or Horchata Latte.
Brew House Coffee
Brew House Coffee is a nice little place offering a great coffee menu, breakfast and pastries, beer and tap and cocktails too. They even have wine slushies! Whether you're looking for a caffeine jolt or a chill place to unwind, Brew House has something for everyone. Including sorbet for the kids!
Looking for More Lodi Recommendations?
More San Francisco Day Trip Itineraries