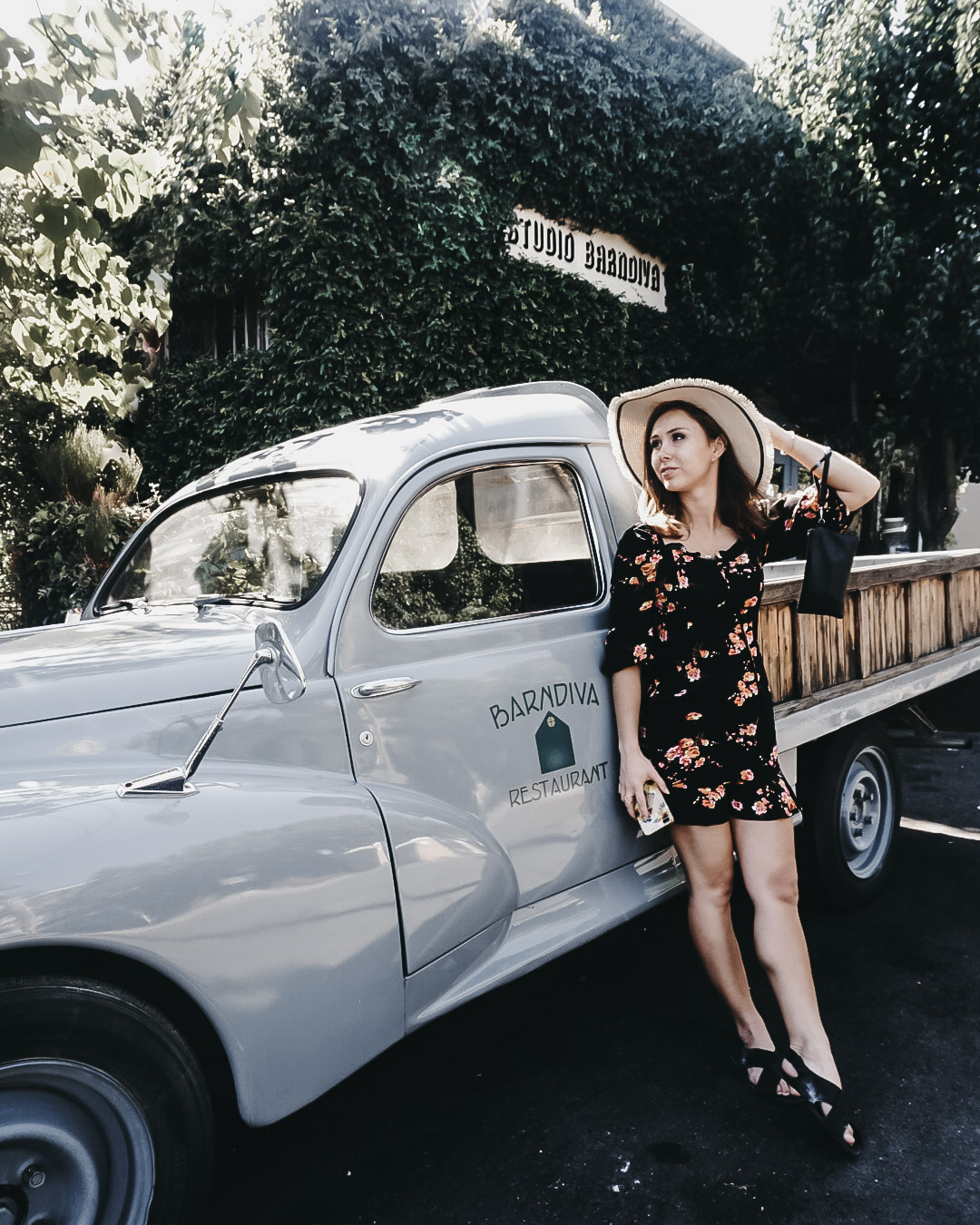 There's so many incredible restaurants to experience all over Sonoma Valley, but if you're a fan of farm-to-table dining, you'll be hard pressed to find a better spot than Healdsburg! The seasonal menu offerings, extensive wine lists, and welcoming hospitality you'll find here make for an unforgettable weekend getaway. Healdsburg might not be on the same level as Yountville, but we've got a few Michelin Stars of our own.
From casual eats to multiple course fine dining, there's a little something for every kind of foodie out there!
Best Restaurants in Healdsburg
Maybe you only came to Healdsburg for its award winning wineries, but once you get a taste of the local cuisine, you'll never want to leave! Check out these recommendations from a Sonoma Valley local who's spent countless hours experiencing the best of Wine Country.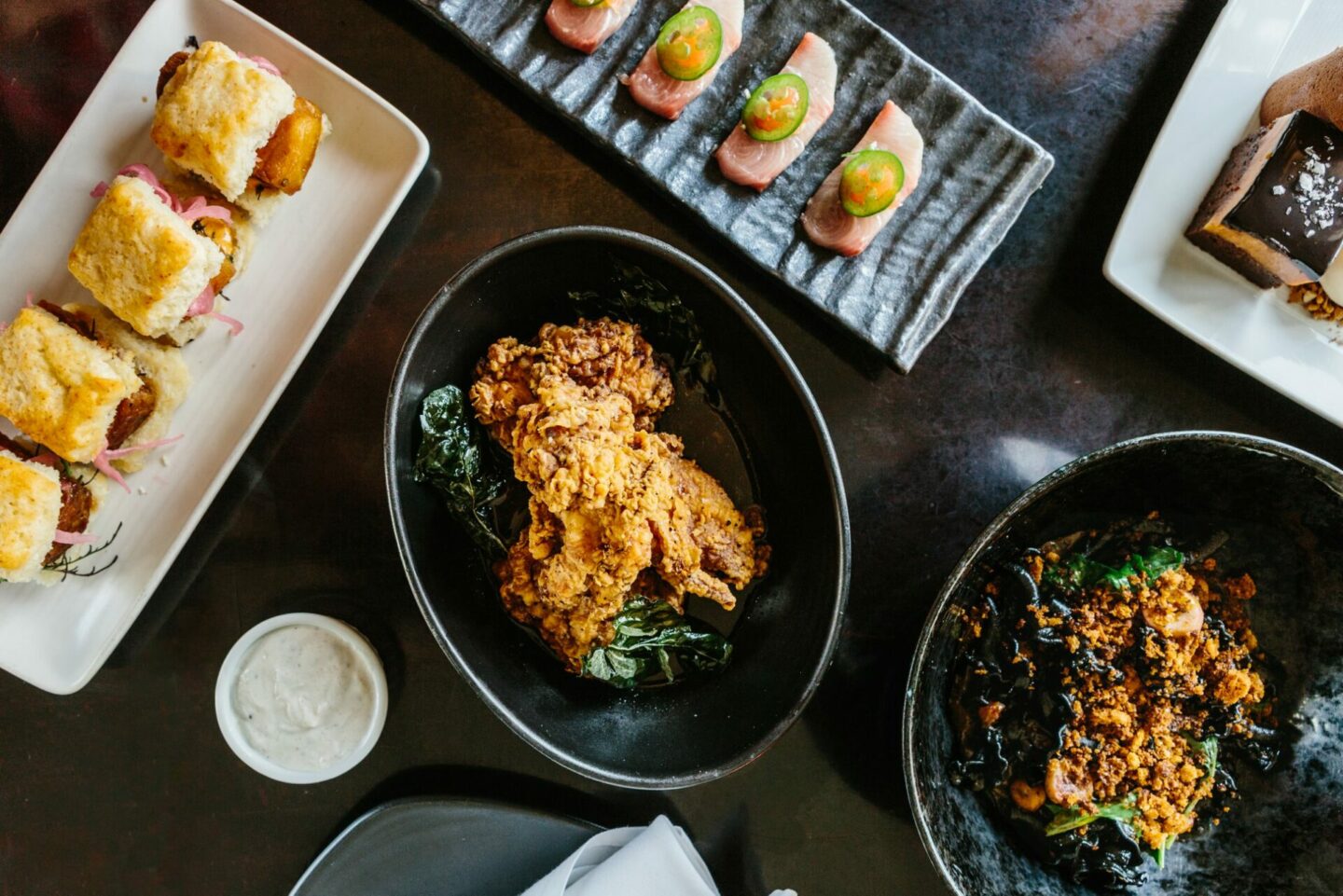 Chalkboard
For a restaurant with such a seemingly casual name, you might be surprised to find swanky seating and a Michelin Star winning menu. Located in the lobby of the luxurious Hôtel Les Mars, you'll find seasonal offerings that showcase the best of Sonoma County. The highlights change on a daily basis, but if it's available when you visit, the pork belly biscuits are fabulous!
In addition to the fantastic food you'll find here, Chalkboard is also known for its incredible wine flight offerings. If you don't have time for a full sit-down meal, at the very least you should try one of their flights and some small bites.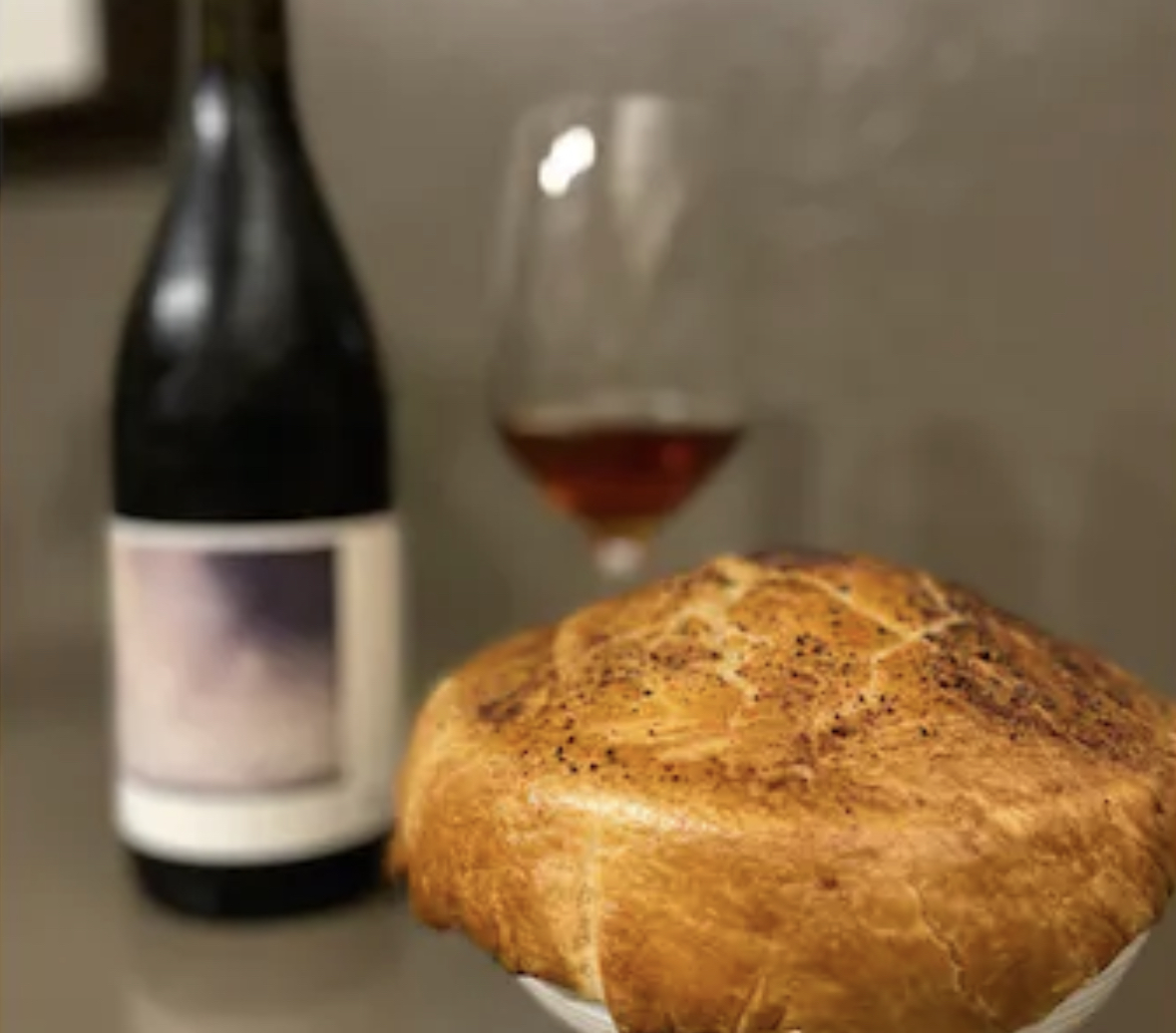 Mateo Granados Catering
Normally, I point my readers in the direction of warm and inviting dining rooms that offer an incredible ambiance. Mateo's Cocina Latina in downtown Healdsburg had been serving up its unique Yucatán-French fusion cuisine for a full decade before closing its doors in August 2021 due to rent hikes – but you can still enjoy this local favorite!
Mateo Granados fully pivoted into catering, and has incredible menu options that rotate throughout the year. At the moment, he's making a mouthwatering pot pie and seasonal salad that will blow your mind.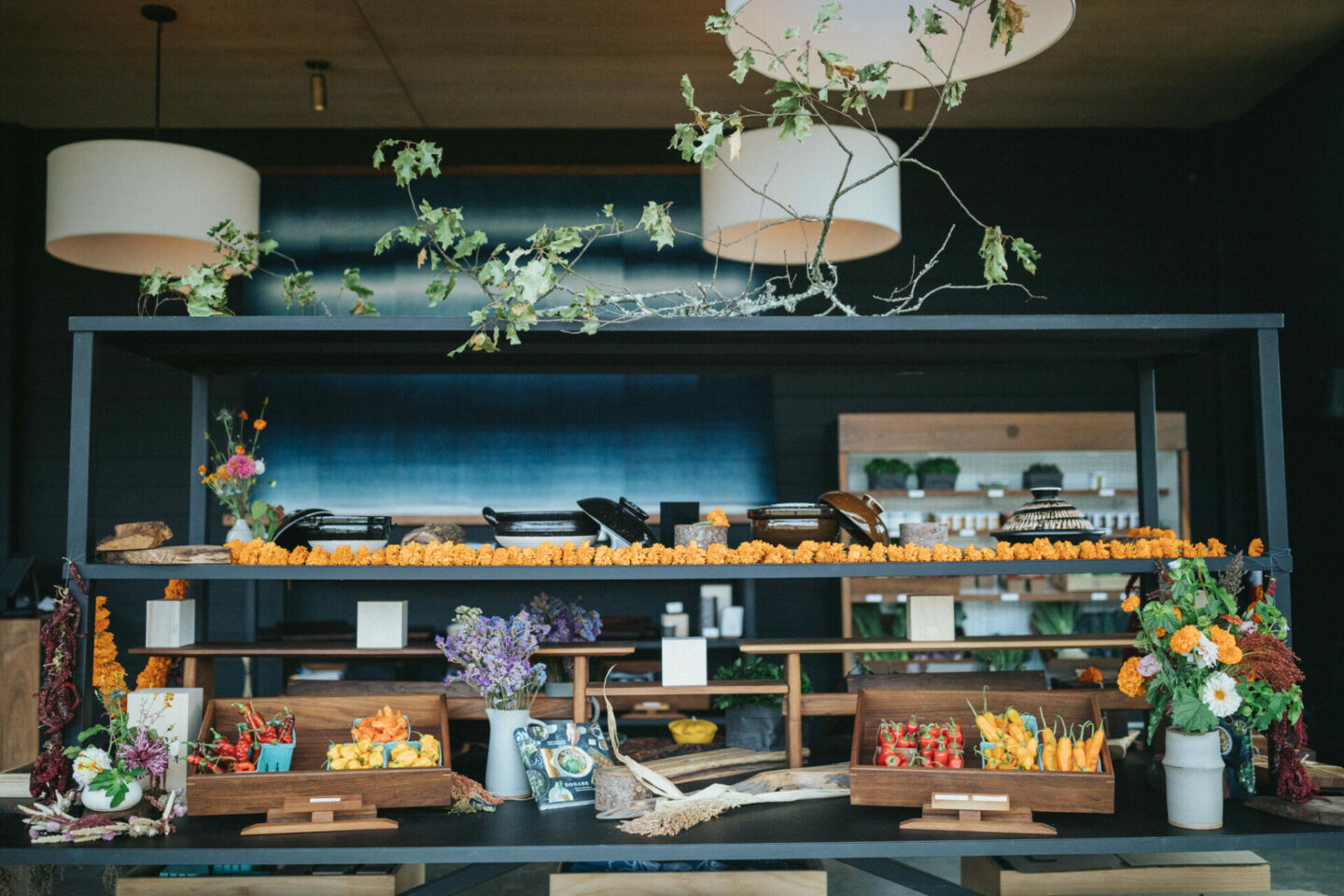 SingleThread Restaurant
You've never had farm-to-table quite like this! SingleThread Restaurant boasts an impressive 3 Michlin-Star rating, and is found in the heart of downtown Healdsburg. The delicious and imaginative offerings are most often prepared by Chef Kyle Connaughton, along with wife and farmer, Chef Katina Connaughton.
One of the things that I really love about SingleThread, though, is they also feature rotating chefs in residency. Currently, SingleThread's newest resident is Chef Julien Royer from Odette Restaurant in Singapore!
Another thing I love about SingleThread is that getting a reservation here doesn't feel like an Olympic event. They open up reservations a month in advance on the first of each month, so you don't need to plan a year into the future to eat here.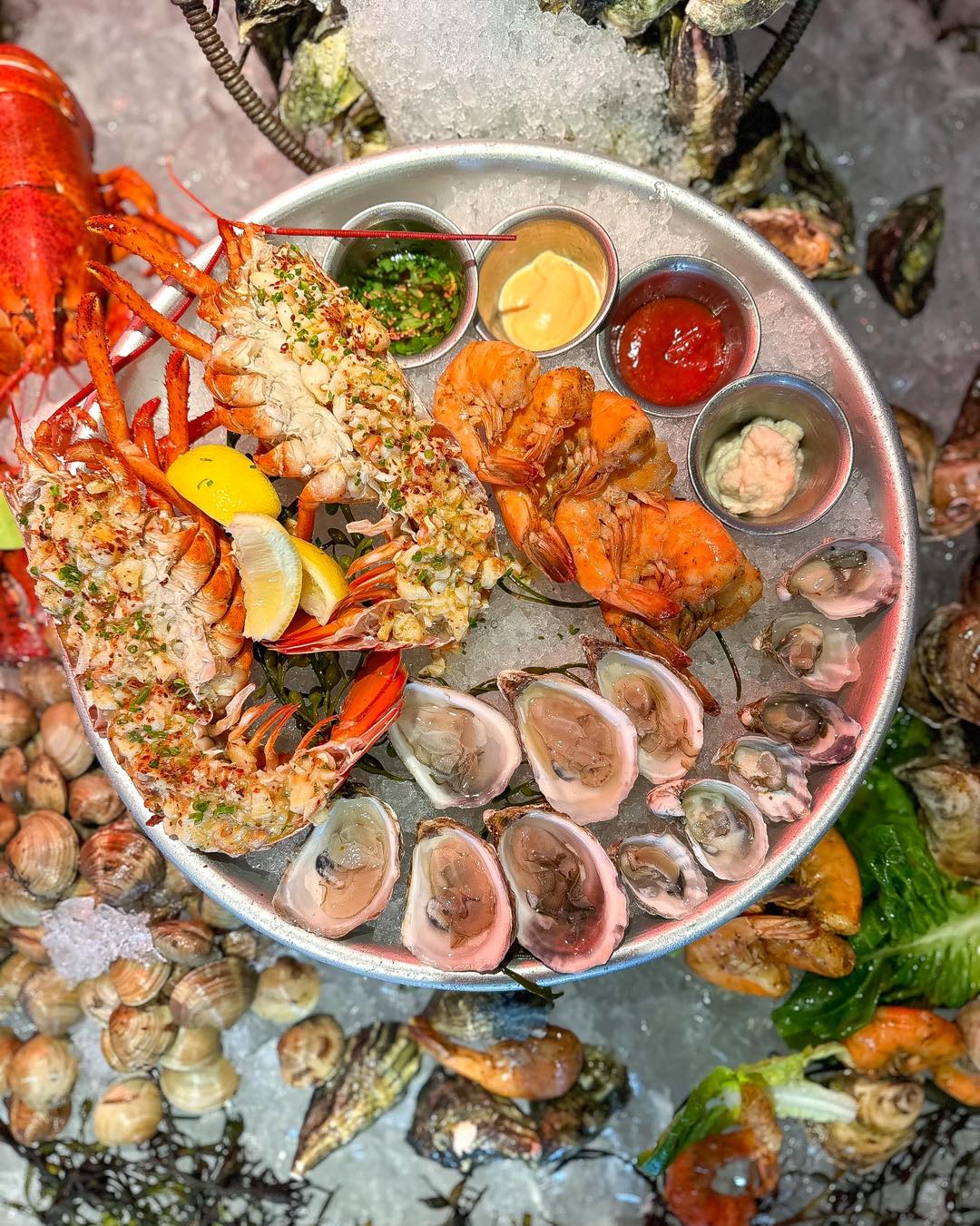 Willi's Seafood & Raw Bar
The East Coast and South America meet Wine Country at Willi's Seafood & Raw Bar! Get ready to fall in love with the small plates, eclectic cocktail menu, and extensive wine list. Owners Mark & Terry Stark are the masterminds behind some of the very best restaurants in Sonoma Country, but if you're someone who loves Latin American dishes like ceviche and tartar, but can also knock back oysters like a pro, the ever-changing selection of fresh seafood at this restaurant will not disappoint!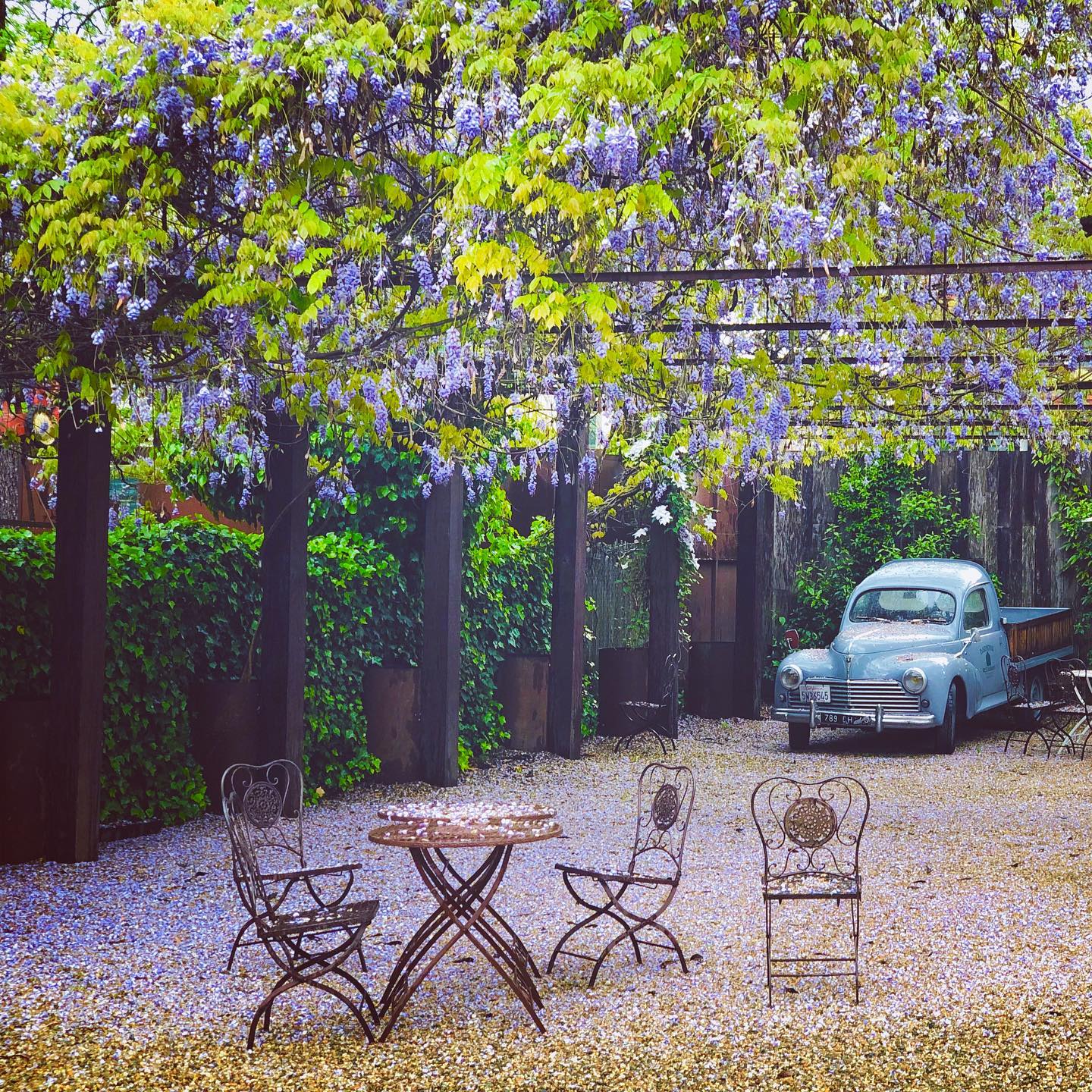 Barndiva
If you're looking to have a fun time while you're Healdsburg, don't miss out on whatever event Barndiva happens to be throwing while you're here! Barndiva throws fabulous parties of all kinds and sizes. They had to be put on pause during the height of the pandemic, but nowadays, the events really feel like they're starting to get back into full swing.
They have an absolutely beautiful outdoor space, so when you come here to enjoy a meal, you'll feel like you're sitting in the middle of an enchanted fairy garden!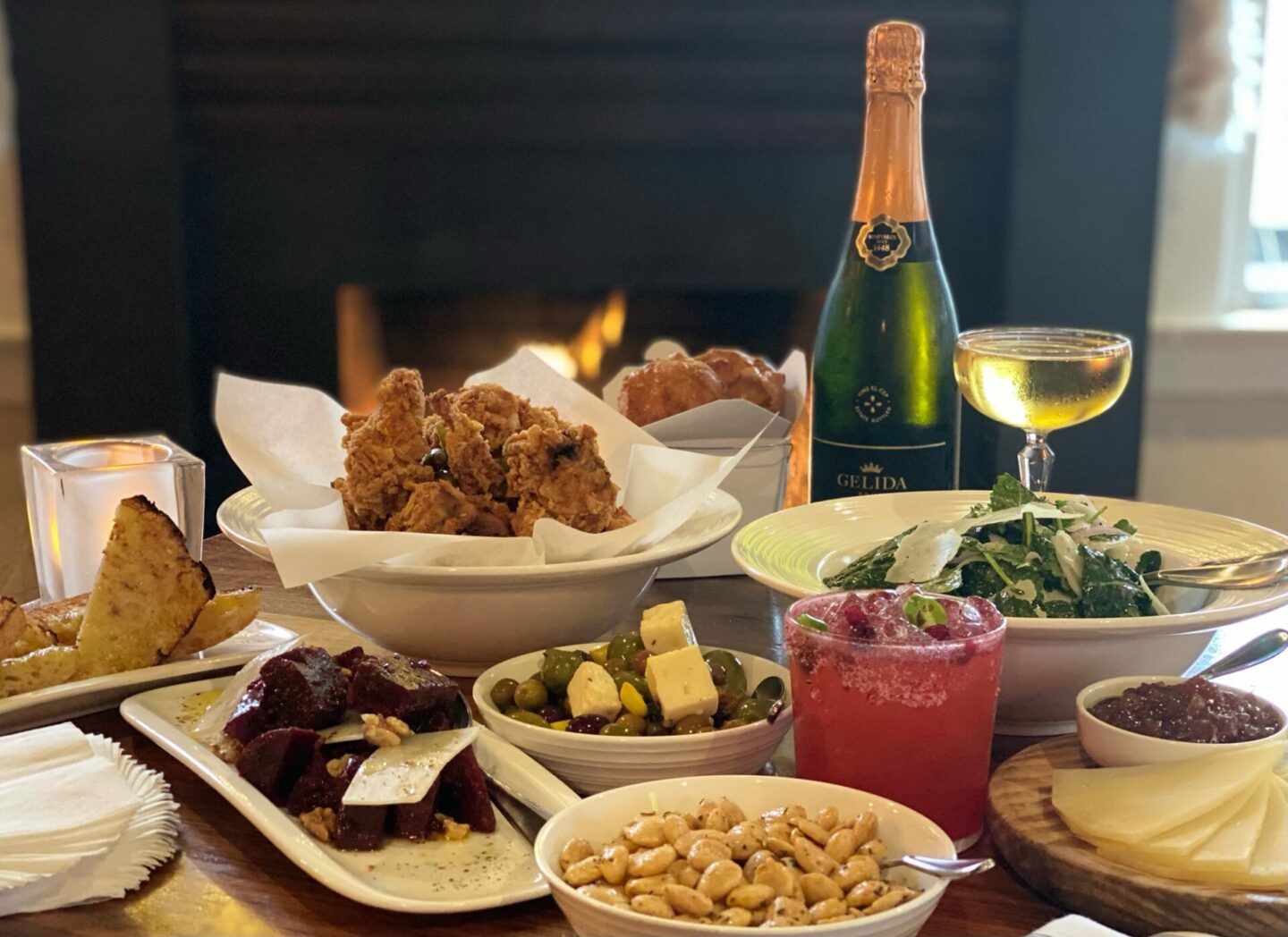 Bravas Bar de Tapas
Come enjoy Spanish tapa style dining in California Wine Country! Bravas Bar de Tapas is another Mark and Terri Stark that needs to be on your radar when you come to Healdsburg. They also offer large plates to share and a wide selection of Spanish wines, Sangrias, and cocktails to enjoy alongside your tapas.
Roof 106
If you're on the lookout for a fun, rooftop dining experience that perfectly embodies Sonoma's indoor-outdoor living, you absolutely need to try Roof 106! They're home to an adventurous cocktail menu, great sharable bites, and house pizzas. Sure, you're probably visiting Healdsburg to experience unforgettable wine tastings, but why not shake things up with a martini or a margarita?
You'll find Roof 106 about The Matheson – another go-to farm-to-table restaurant in downtown Healdsburg that should absolutely be on your radar!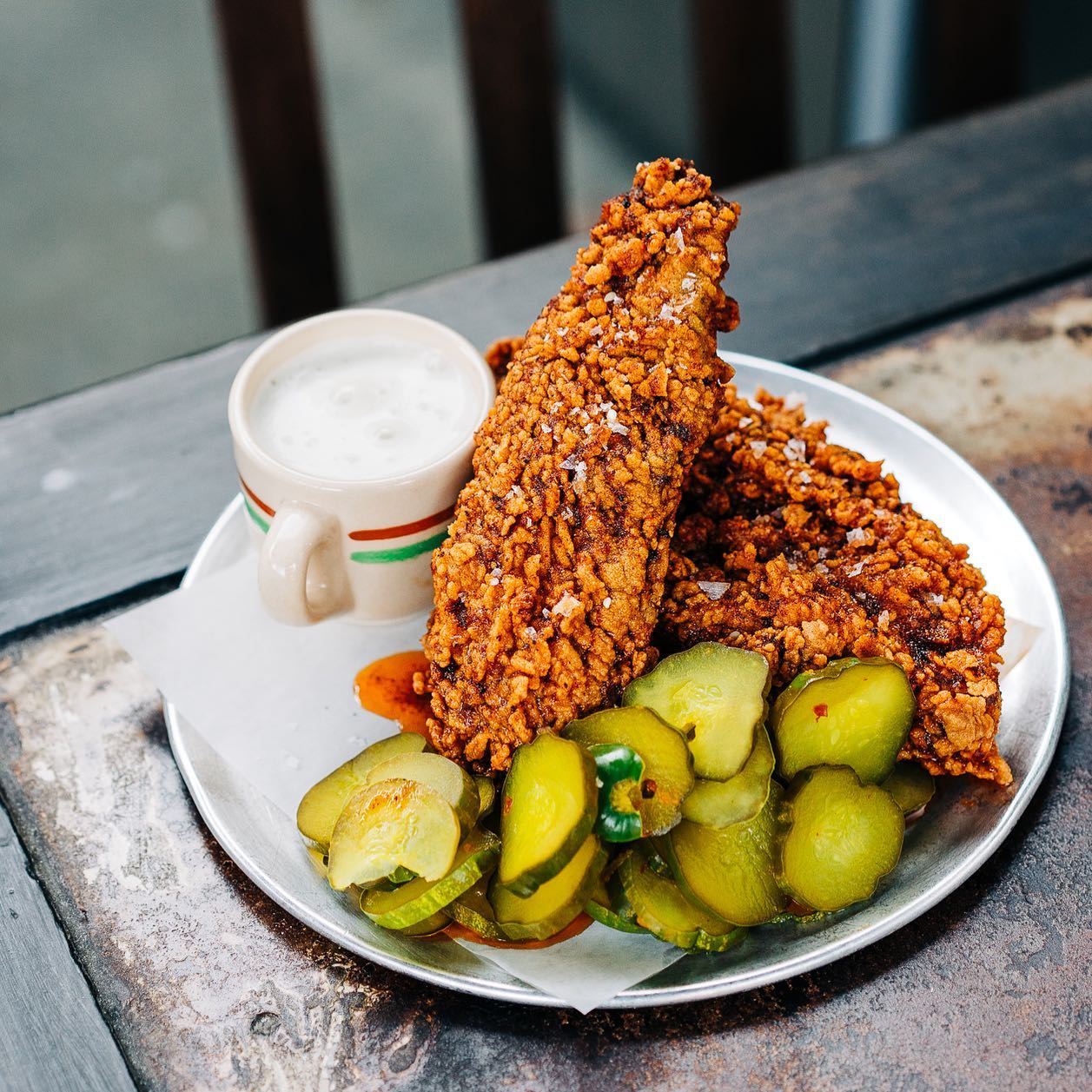 LO & BEHOLD
You might call me a little cheesy for this one, but the fried chicken here is really something to behold! LO & BEHOLD features an open kitchen that serves up your favorite comfort dishes from around the globe, alongside a fantastic cocktail menu. Whether you're here for lunch, dinner, or just a quick bite, there's definitely something on this menu for you!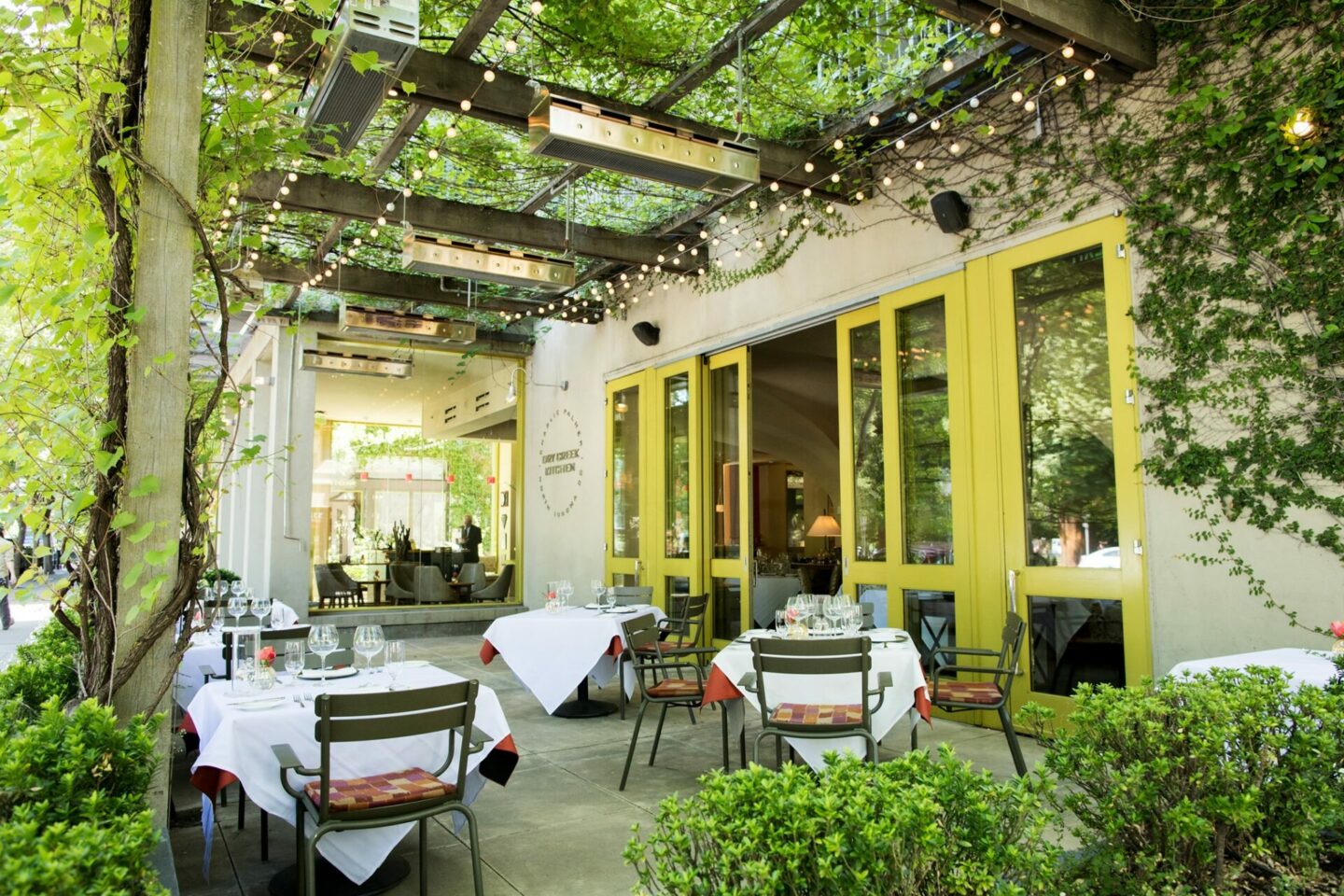 Dry Creek Kitchen
Chef Charlie Palmer's Dry Creek Kitchen at Hotel Healdsburg is not to be missed. Each plate showcases the best of Sonoma County. The menu features ingredients grown and raised right up the road by local farmers, and wines from local vinaters you probably visited earlier that afternoon.
You'll love the food, of course, along with the inviting dining room, outdoor patio, and beautiful views of Healdsburg's historic tree-lined plaza. Here, award winning dining and small town charm comfortably coexist – making this a meal you won't soon forget!
Learn more about Dry Creek Kitchen
Frequently Asked Questions
What is Healdsburg famous for?
Healdsburg is home to some of the best wineries in Sonoma Valley. It's an iconic wine country destination that doesn't get enough credit for its vibrant farm-to-table restaurant scene – though I might be a little biased!
Is Healdsburg worth a visit?
Healdsburg is one of my absolute favorite places in Sonoma Valley, and it's absolutely worth the visit – even if it's just a short weekend getaway. In addition to all the amazing wines, you'll also find a vibrant downtown and breathtaking vista views. There's also THREE different regions of wine country that lie within the city limits, giving you a lot of variety and choices if you're looking to explore a few different vineyards and wineries.
Other Blog Posts You'll Love
The Ultimate Guide to The Best Healdsburg Wineries
11 Best Wineries in Sonoma: A Local's Guide