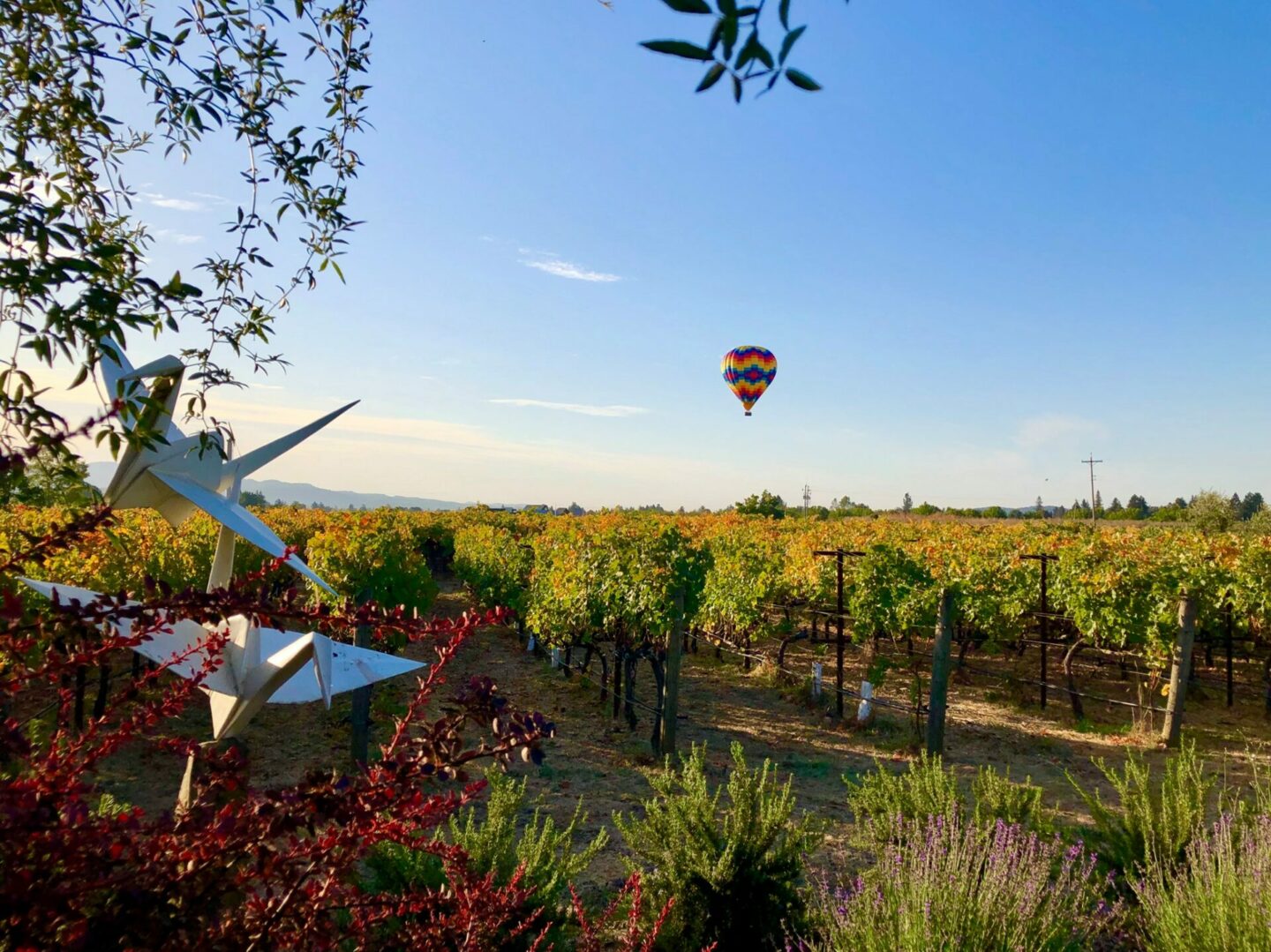 There's lot of reasons to support Black-owned businesses — and not just because it's Black History Month.
Supporting black-owned businesses helps the local economy thrive, fosters job creation, and improves visibility and representation in industries that, oftentimes, have been lacking in diversity.
For decades, the world of wine has been dominated by white men. Fortunately, in recent years, there has been far more women taking on leadership roles within the industry. When it comes to black representation, though, there's still a long way to go!
According to the Association of African American Viniters, less than one percent of all the wineries in the United States are black-owned or have a black wine-maker. Although there are more black-owned wineries and black wine makers than there were two decades ago, for many that percentage is shockingly low.
In order to create a more inclusive future within the world of wine, it's imperative that we vote with our dollar and support black-owned wineries. In this blog post, you'll read about a handful of the black-owned wineries located in Napa Valley and Sonoma Valley, but there's other fantastic black-owned and lead wineries in other parts of the country, too!
*Editor's Note — Most of the wineries discussed in this post don't offer an in-person tasting experience at the moment, but be sure to look for these labels at a local wine shop near you, or browse their online storefronts!
Are there any new black-owned wineries in Napa or Sonoma that aren't on my radar yet? If you know of any other black-owned wineries that should be celebrated in this guide, please drop a comment below!
Black-Owned Wineries in Napa Valley
If you've been following along on my journey for a while now, you already know I have lots of guides to help point you towards great wine tasting expenses all over Napa Valley.
A few of the Black-owned wineries in Napa Valley offer incredible tasting experiences, but for the ones that haven't opened their doors up for visits, I highly encourage you to check out your local wine shop or search their online storefronts.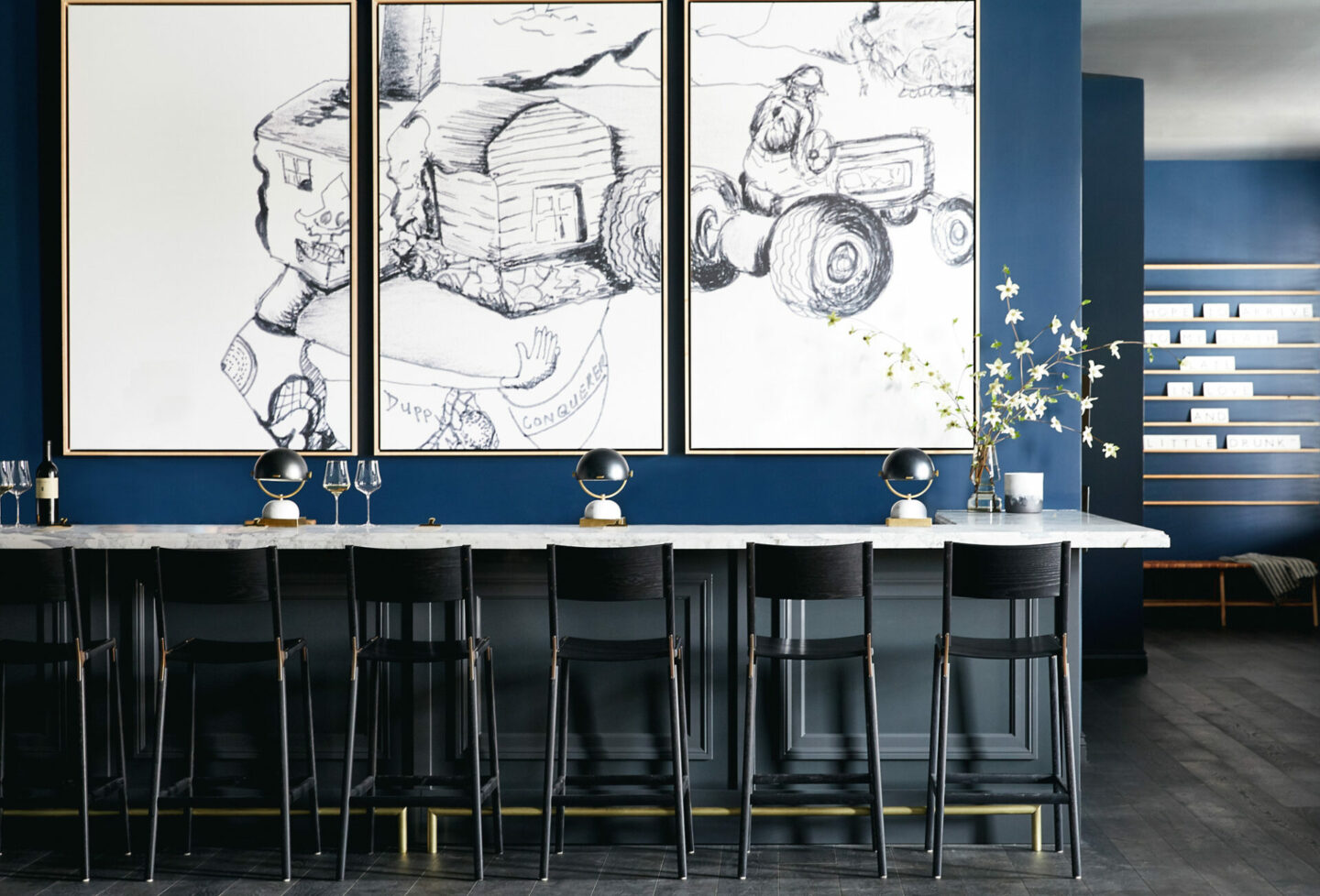 Brown Estate
In 1980, the Brown Family purchased an abandoned ranch in the eastern hills of Napa Valley, and were able to breathe fresh life into the crumbling homestead.
The following decade of farming various varietals to local wine makers was so successful that in 1995, they decided to make their own! They bottled their first vintage in 1996, and the business has been growing ever since.
If you're in the downtown Napa area, you need to taste their fantastic Zinfandels for yourself! They're open from Thursday to Sunday, with four seating times, and reservations are highly recommended.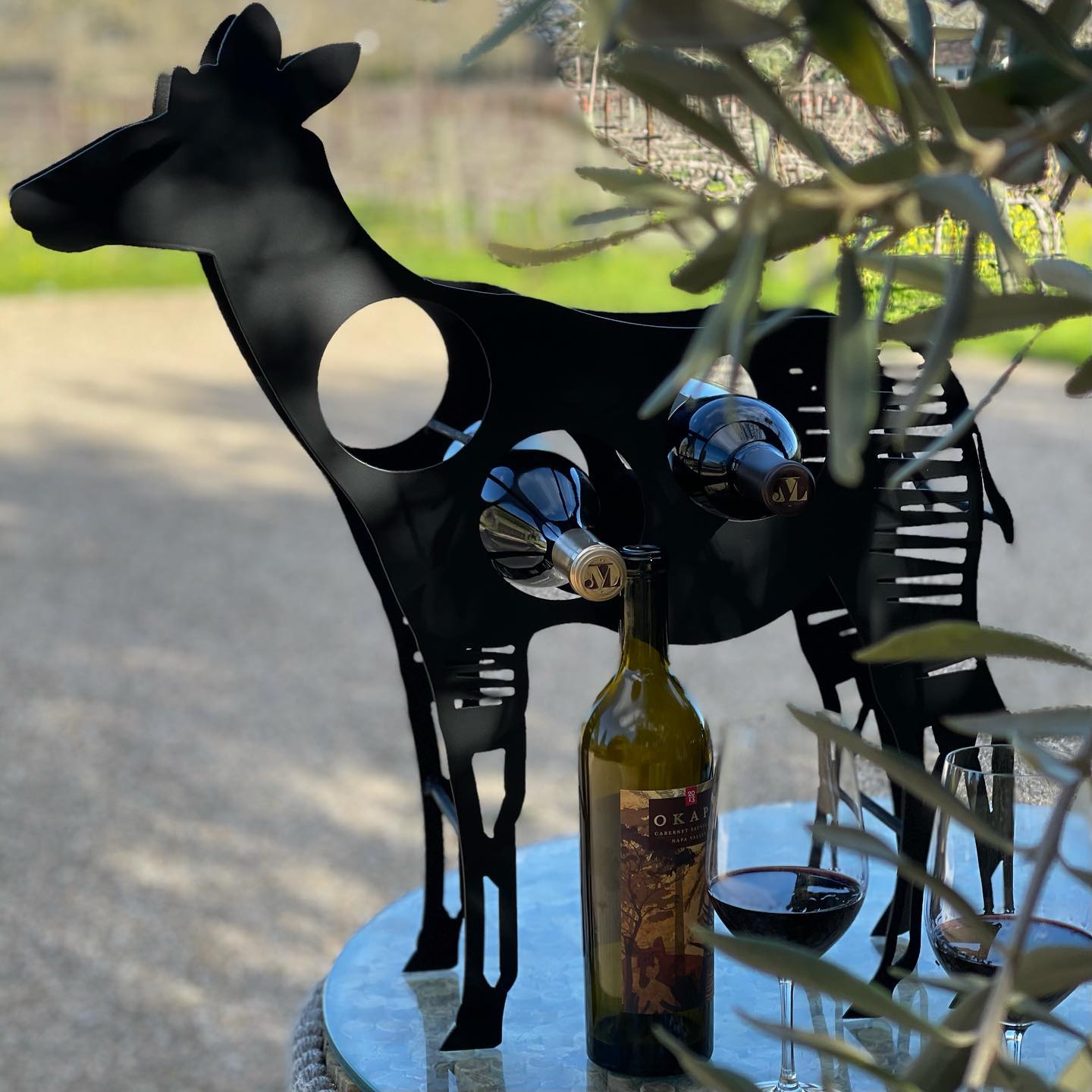 Okapi Wines
As a young lawyer, Dan Johnson didn't know much about the world of wine — at least not until he met Dick Arrowood, who at the time, was the winemaker for Chateau St. Jean.
After helping him out with a legal matter, Dick invited Dan to come for a tasting. There, he quickly fell in love with wine country, and eventually, after meeting his wife, Kim, took on the crazy adventure of turning an overgrown walnut orchard into a vineyard.
The husband and wife duo, along with vineyard manager Mike Nuñez, winemakers Ted Osborne and Jon Jones, and many other dedicated team members, have continued to grow and succeed! Those of you who are eager for an in-person tasting experience, tastings are now available at The Cave at Soda Canyon.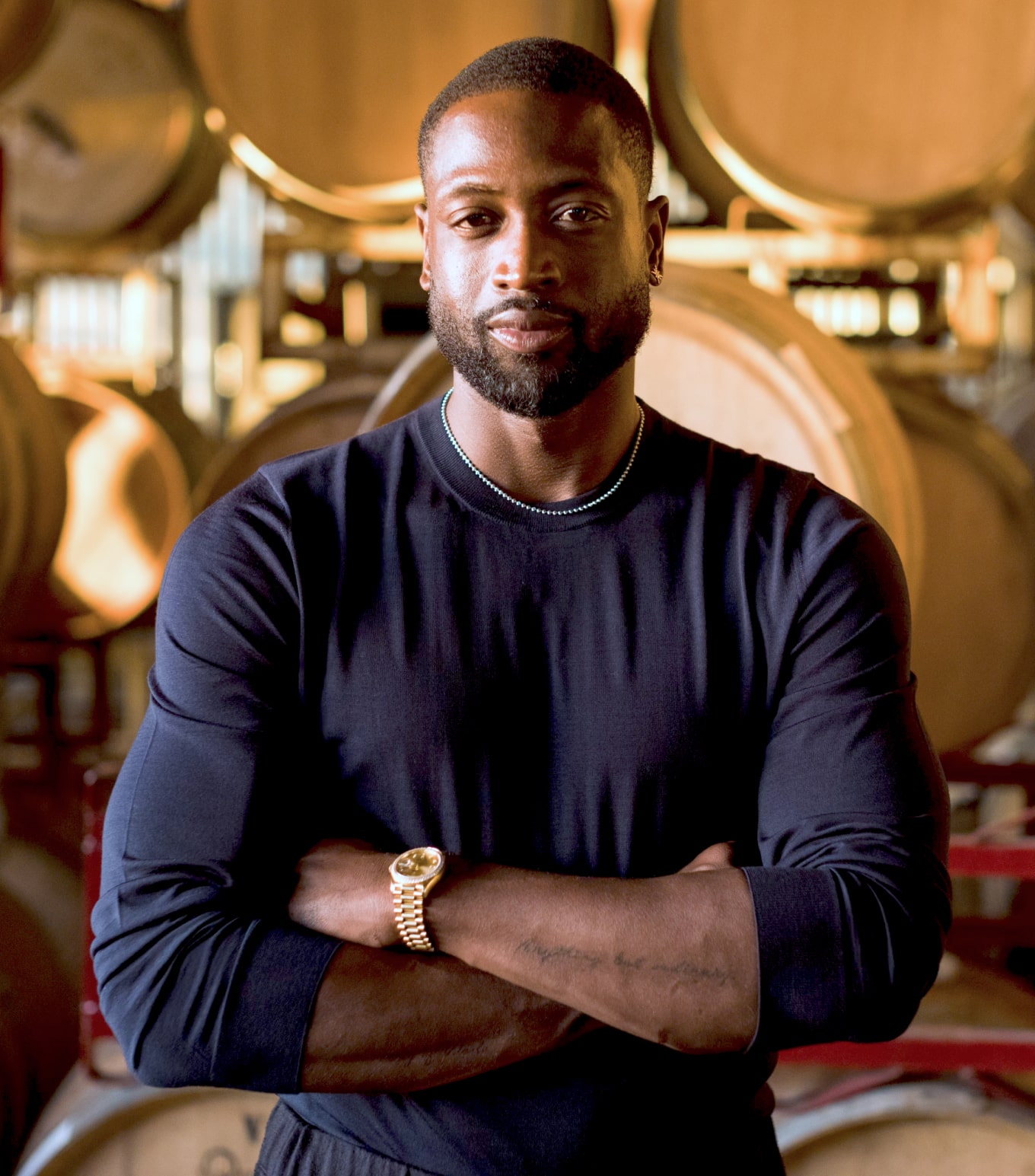 Wade Cellars
In less than a decade since he first visited Napa Valley, Dwayne Wade has been able to grow his passion for one wine into an incredibly successful label, and climb to influential heights within the wine industry.
Since launching Wade Cellars in 2015, Wade has landed on the cover of Wine Enthusiast Magazine, retired from the NBA, made Wine Business Monthly's Top 10 Hottest Bands, and joined the Executive Leadership Board at UC Davis' School of Viticulture and Enology.
He's been able to accomplish a tremendous amount in such a short period of time, and the proof of his success is in the glass. Although the vineyard isn't open to the public, you can find a bottle near you!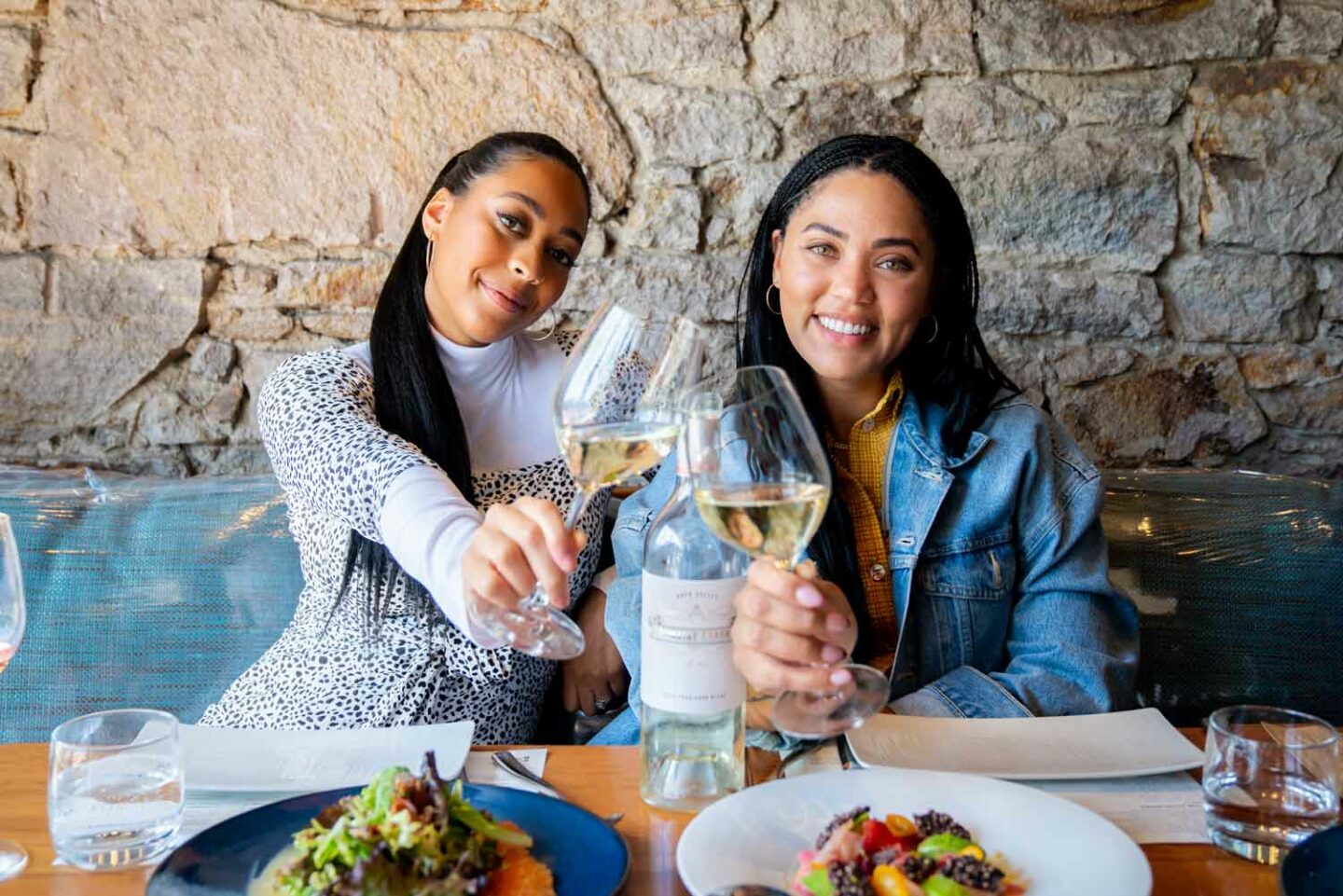 Domaine Curry Wine
These wines were made by sister-in-law dream team, Ayesha Curry and Sydel Curry-Lee!
The duo launched their label together several years ago, but it was a passion project years in the making. You might know Ayesha Curry as the wife of NBA player Stephen Curry, but she's also an accomplished Canadian-American actress and a New York Times Bestselling cookbook author! Together, with her sister-in-law Sydel, they've created an incredibly successful label.
They are currently sold out of the highly praised Domaine Curry 2019 Cabernet Sauvignon and the Domaine Curry 2021 Sauvigon Blanc, but be sure to join their email list so you're one of the first to know about their next release!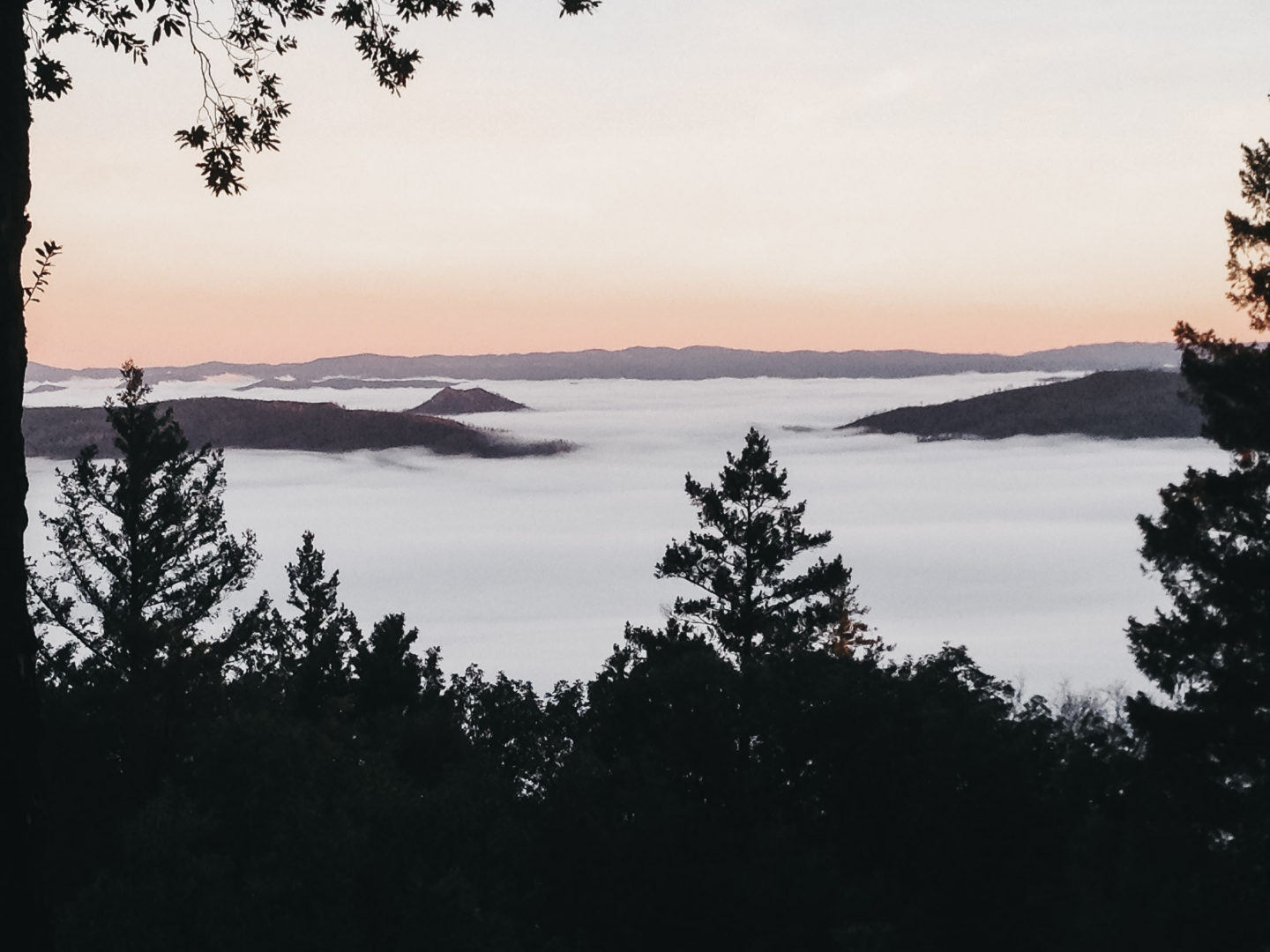 Angwin Estate Vineyards
A few years ago, I had the absolute pleasure of interviewing Angwin Estate Vineyards Founder & Winemaker Jon Larson. We spoke for hours about his wines, what happens in the vineyard, and his winemaking philosophies.
Despite growing up in Angwin, opening a vineyard with his wife was actually his second act in life. The husband and wife duo were both doctors before Jon returned home to his roots, and together, as a family, they craft elegant and intentional Howell Mountain Cabernet Sauvignon.
Learn more about Angwin Estate Vineyards
Black-Owned Wineries in Sonoma Valley
There's a lot of great winery experiences to be had in Sonoma Valley, and Corner 103 is one of the highest rated experiences in the country, according to USA Today. You'll need to check out Bodkin Wines and FLO Wine by Marcus Johnson online, though, to taste them for yourself!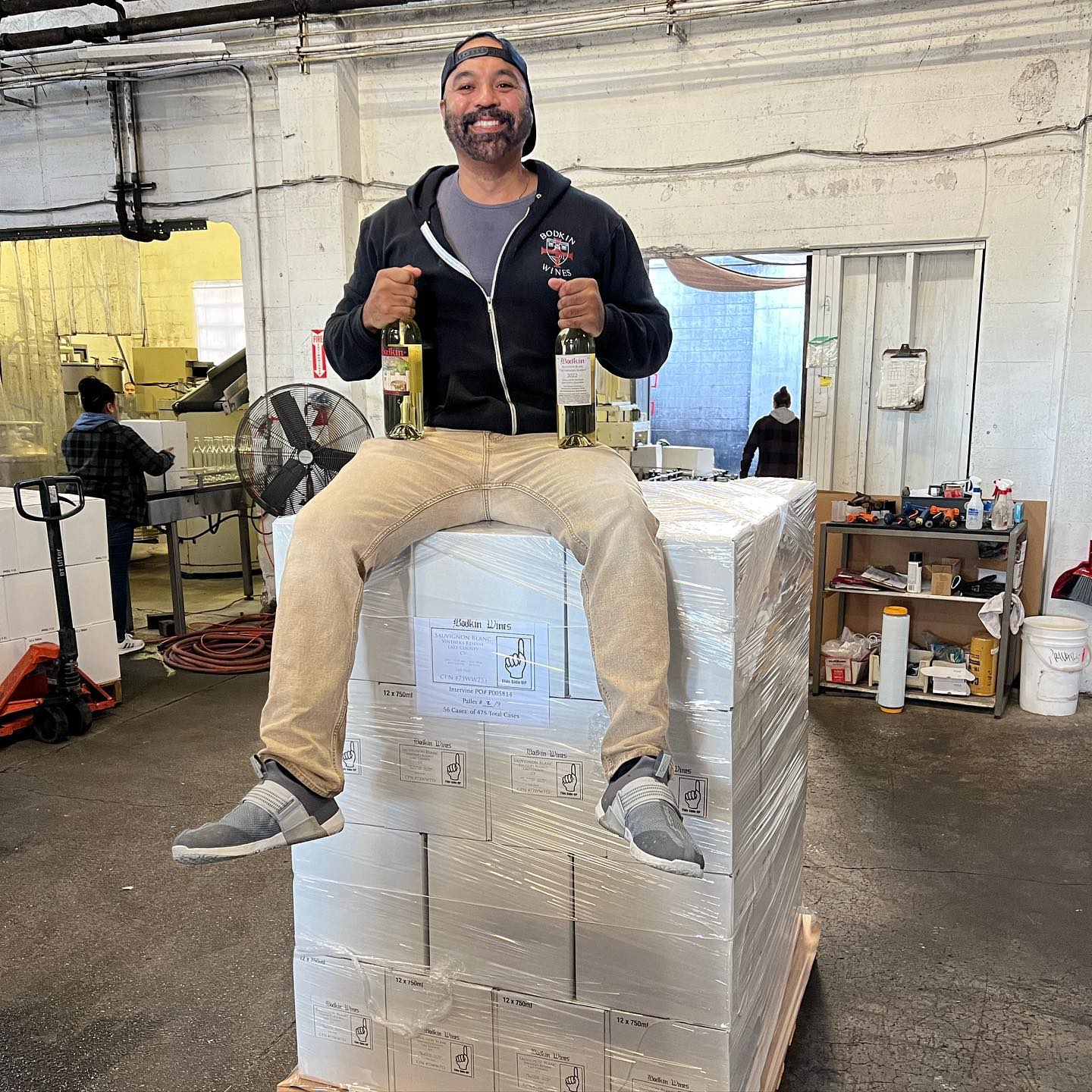 Bodkin Wines
Bodkin Wines is home to America's first sparkling Sauvignon Blanc and one of Wine Enthusiasts' "Top 40 Under 40 Tastemakers of 2020."
Chris Chistensen is a self-taught winemaker who got his start in the industry as a cellar hand. His approach to winemaking pays equal appreciation to the importance of science and craftsmanship. The result is his signature style of high acidity, low alcohol wines.
Today, Chris uses his own success to help promote more inclusion and diversity within the winemaking industry through speaking engagements, podcasts, and mentorship opportunities.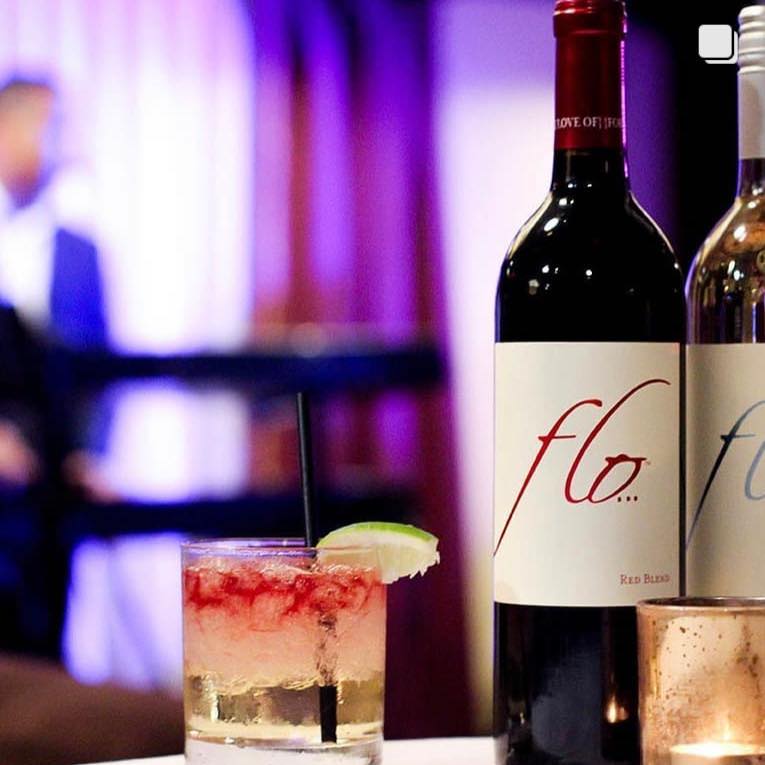 FLO Wine by Macus Johnson
What could be better than sipping wines that have been expertly paired with their own soundtrack?
FLO Wine by Marcus Johnson – the famous jazz musician, composer, and musician – first started in 2011 as a celebration of life. FLO is actually an acronym for For The Love Of…whether that means life, self, happiness, passion, joy, or love itself, that's all up to the individual enjoying these fine wines.
You can even enjoy the Sips & Sounds experience from your own living room, with a curated playlist from Spotify! If you're hoping to see Marcus Johnson perform in person, be on the lookout for upcoming executive tastings!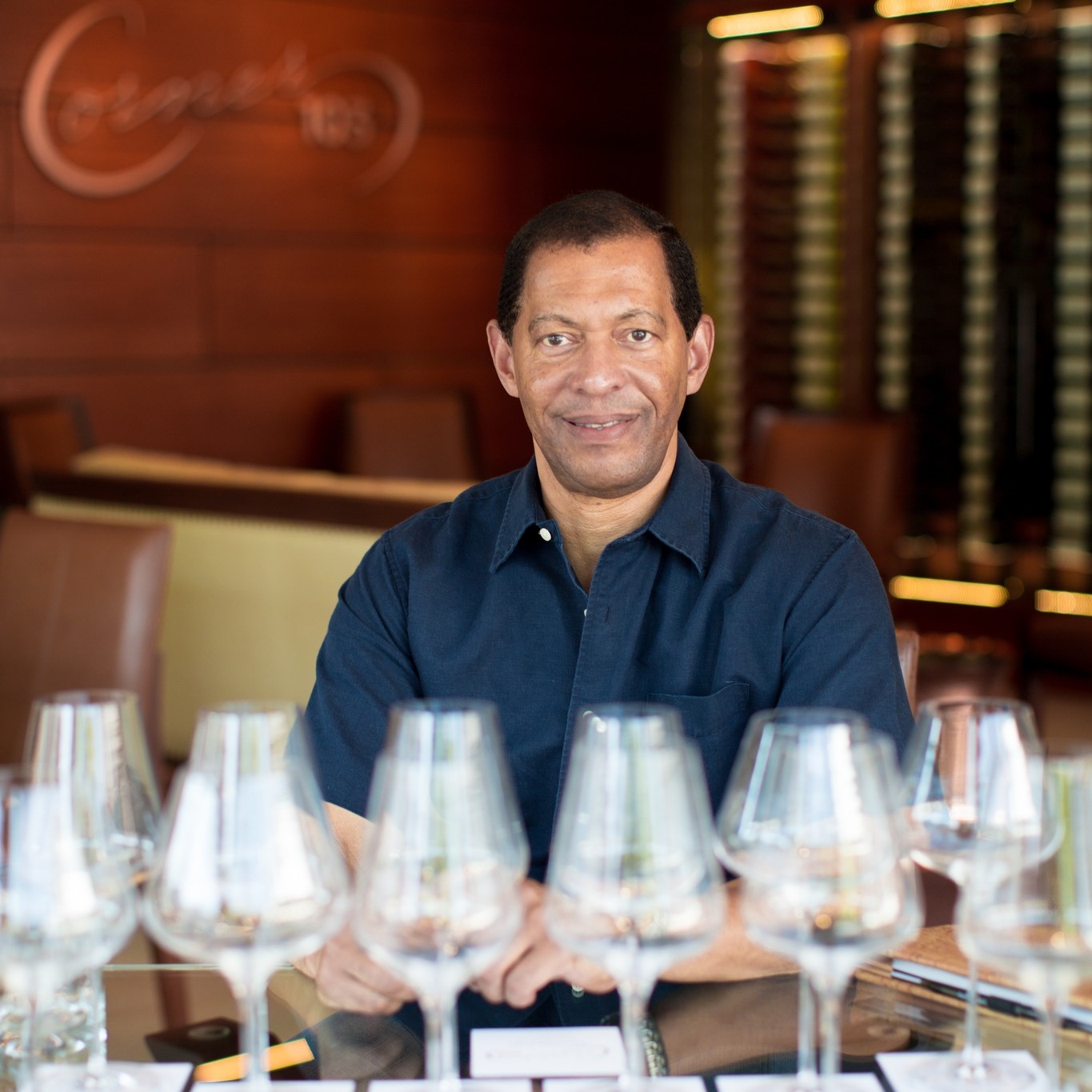 Corner 103
Located in historic Sonoma Square, Lloyd Davis opened Corner 103 in April 2015 with the hopes of creating an inclusive and inviting space for guests to come learn about wine. Anyone who's already had the pleasure of sitting down for a tasting experience can tell you how warm and welcoming the space is, and according to USA Today, Corner 103 has even been voted as the best tasting room in America – two years in a row!
This is a must for any coming to Sonoma Valley! You'll definitely want to make a reservation well in advance, though, so you don't miss out on this wonderful experience.
Frequently Asked Questions
Are there any black-owned wineries in Napa Valley?
The short answer? Yes! In recent decades there has been a growing number of black-owned wineries in California – including Napa Valley! Despite growing numbers, however, black-owned and black wine makers still make up less than one percent of all the wineries in the United States.
What's the largest black-owned winery?
The largest, black-owned winery in the United State isn't located in Napa Valley – it's actually based an hour south in Oakland, California! At the moment, The McBride Sisters Wine Company not only boast the title of being the largest black-owned winery in the country – they're also proud to be one of the most inclusive, accessible, socially aware and sustainable.
Other Blog Posts You'll Love
Black Owned Wineries You Should Know About
8 Wines to Drink While Smashing the Patriarchy
Winemaker Interview: Angwin Estate Vineyards