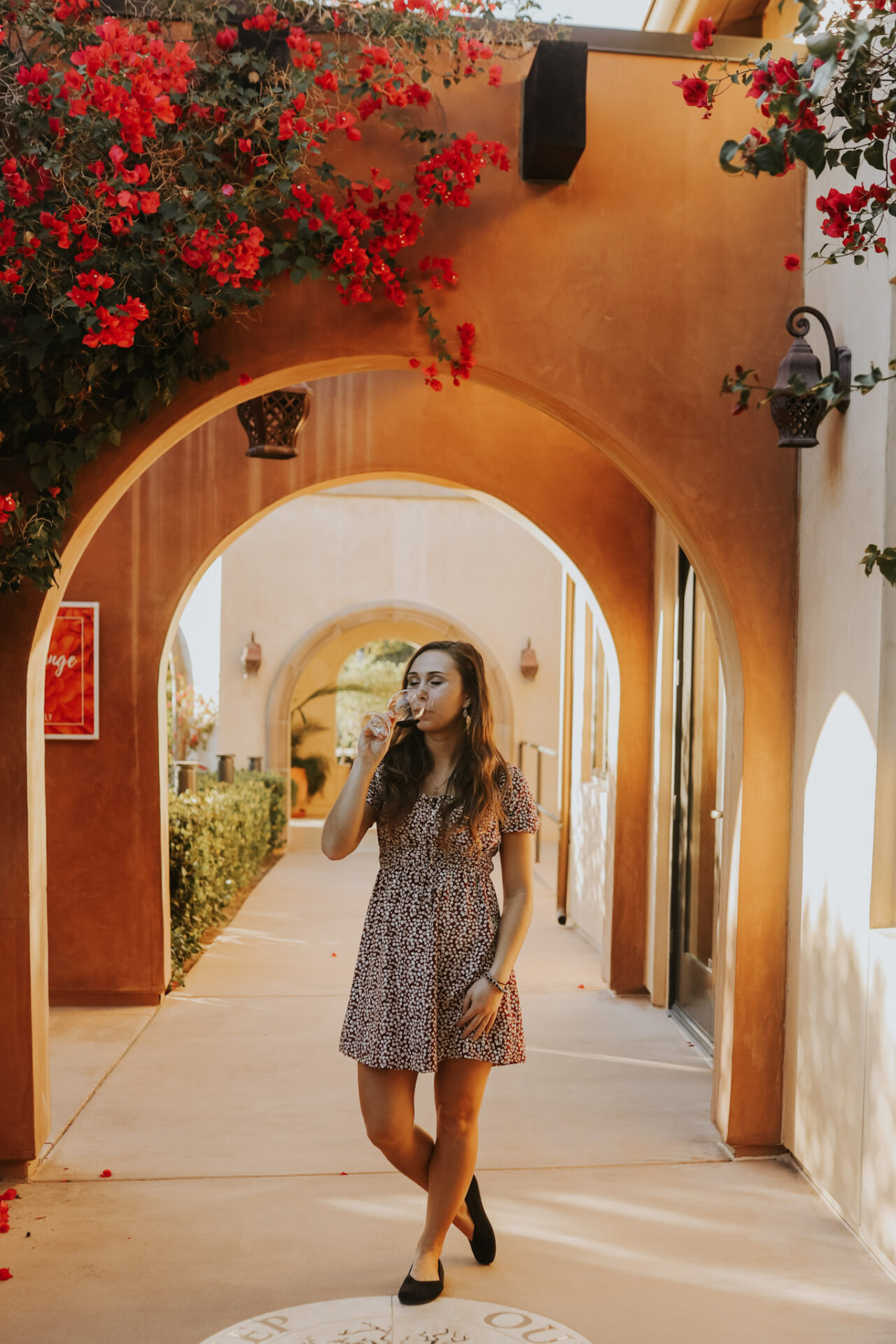 If you're a wine lover, then you need to add Temecula, CA to your list of must-visit destinations. From its world-renowned vineyards and award-winning wineries to its stunning natural beauty and rich cultural heritage, this wine region has something for everyone.
Located just east of San Diego and southeast of Los Angeles, Temecula is a sunny region renowned for its rich history in both growing grapes and creating exquisite wines. In addition to its brilliant wineries that feature tastings and tours, this destination also offers plenty of activities and attractions for everyone from foodies to outdoor adventurers. So let's take a closer look at all the exciting things that await you when planning your next trip through wine country!
Here are ten things to do in Temecula that no wine lover should miss when they visit!
Best Temecula Things to Do
1) Sample Award-Winning Wines
When you think of things to do in Temecula, going wine tasting should definitely be at the top of your list! Sample some of the area's award-winning wines from wineries across the valley, whose lush vineyards offer something for everyone.
Whether you're an experienced connoisseur or just developing a taste for vino, spending an afternoon touring the local vineyards to discover new and exciting wines is an experience like no other. Relax and raise a glass amidst stunning natural views – it's not hard to see why Temecula has become a renowned wine-country destination!
We've got your definitive guide to the best wineries in Temecula here.
2) Explore Old Town Temecula
Temecula's Old Town is a historical treasure trove of delightful surprises. From the wooden boardwalk streets to the charming boutiques and quaint restaurants, wandering through Old Town Temecula is like taking a step back in time.
Enjoy window shopping or relax at one of the many parks or community events held within this unique neighborhood. Need a pick-me-up? Visit one of the acclaimed tasting rooms offering excellent wine and exceptional service. For a truly unforgettable experience, explore Old Town Temecula, admiring its beauty from every angle!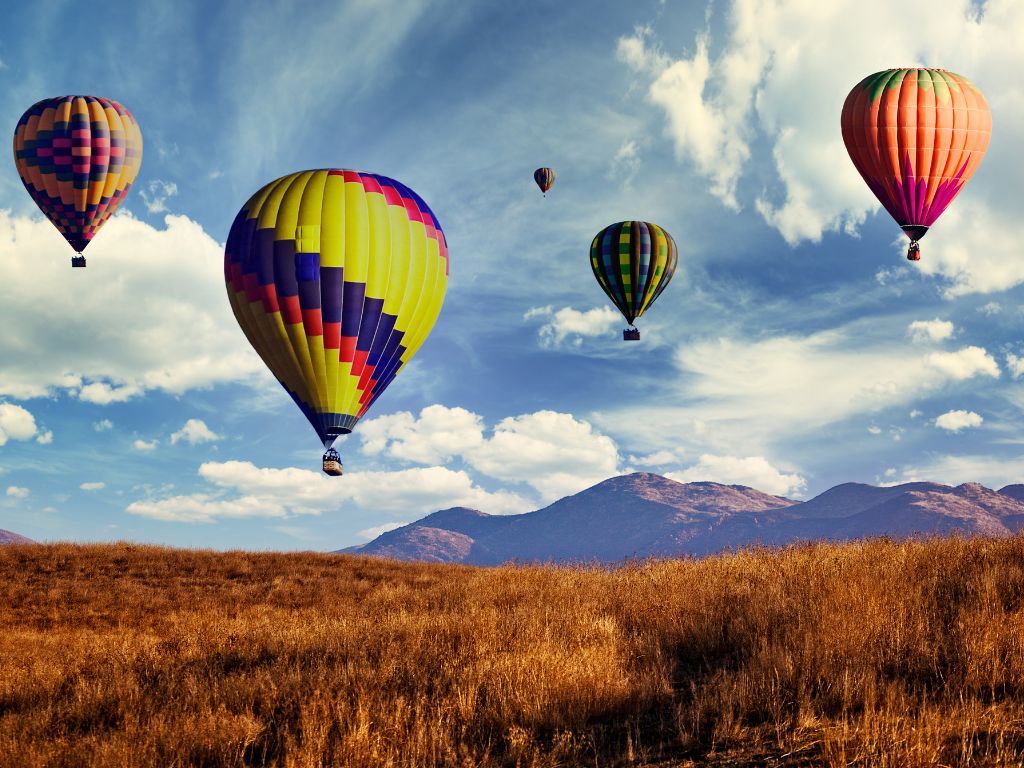 3) Go Hot Air Ballooning over Temecula Valley
No trip to Temecula would be complete without taking a hot air balloon ride over the picturesque countryside! Get ready for an adrenaline rush as you soar above rolling hills dotted with vineyards and enjoy spectacular views of Lake Skinner and beyond!
Along the way, you'll drift through breathtaking landscapes with beautiful rolling hills while spotting things like wildlife and historic sites like The Rancho California Mission. Take in all the views – Spectacular photo ops await and you will be the envy of everyone when they see your shots from high up in the sky. So make sure to plan a trip to Temecula Wine Country and add a hot air balloon ride as one of your things-to-do – you won't regret it!
4) Enjoy Live Music at The Merc
Located in Old Town Temecula, The Merc is an intimate venue where you can catch up on local music talent performing everything from jazz to rock 'n roll! They also host special events such as trivia nights, so be sure to check their schedule before visiting for details about upcoming shows or performances.
5) Take a Culinary Tour Around Town
Whether it's Mexican cuisine or Italian fare you crave; Temecula has something tasty for everyone! Check out some local favorites such as The Goat & Vine or the Gambling Cowboy before heading off on your foodie adventure around town – just make sure to save room for dessert afterward!
6) Craft Your Own Wine at Bottaia
Bottaia Winery, situated in the heart of Temecula's wine country, offers an interactive and educational experience for visitors, allowing them to create and take home their own custom-crafted bottle of wine.
Guests who participate in this unique experience receive personalized assistance from winemakers as they learn about all things vino-related. From grape varietals to blending techniques, it's just a taste (pun intended) of the many things you can do during your visit to beautiful Temecula.
Bottaia also has a range of other tasting activities, and offers one of the most beautiful views in wine country from their patio!
7) Shop Till You Drop at Promenade Mall
For those who love shopping till they drop, Promenade Mall offers everything from high-street fashion brands like Forever 21 to luxury labels like Gucci. Treat yourself to something stylish or simply stroll around admiring all the chic stores lining up around its perimeter before concluding your shopping spree here in style!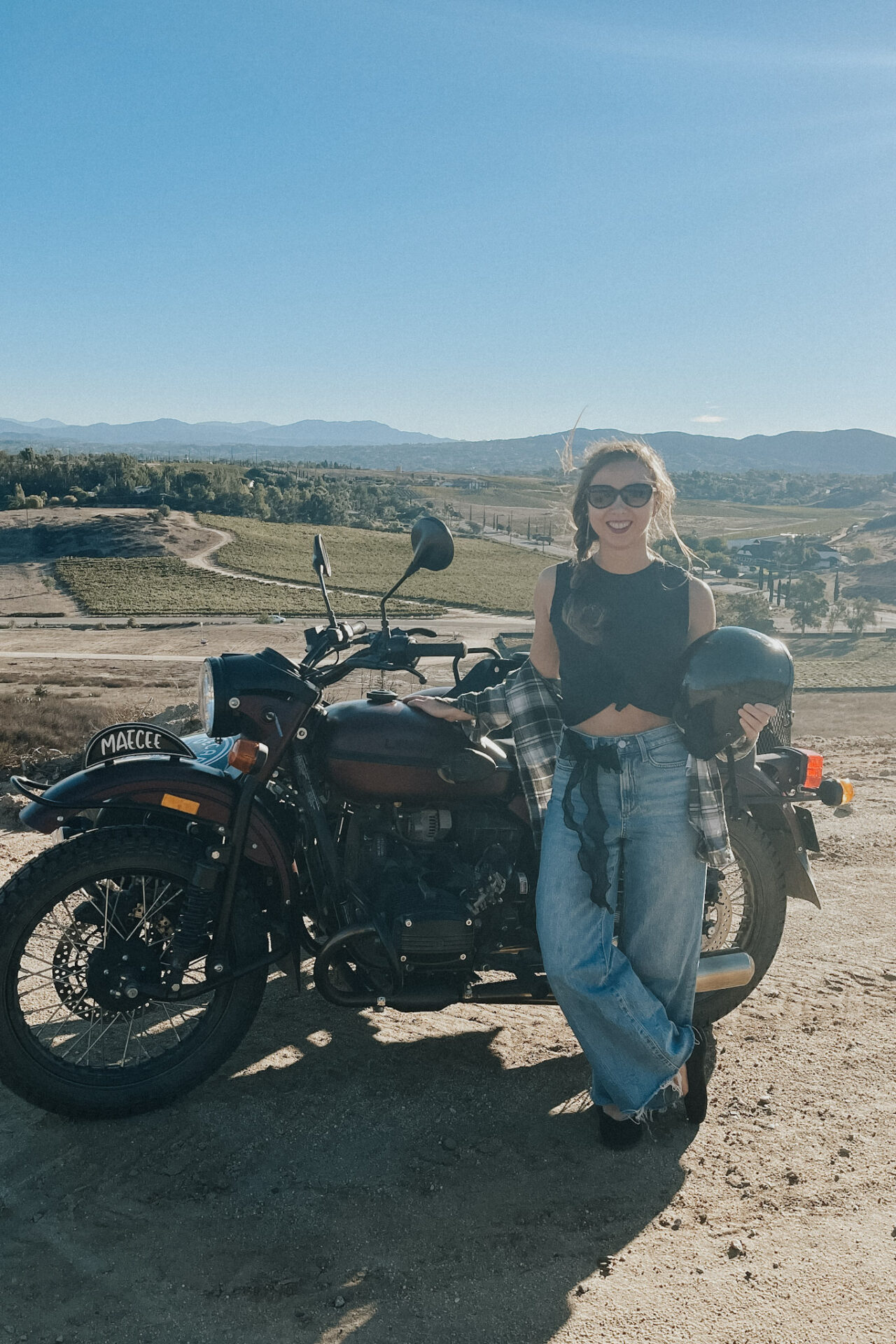 8) Take a Sidecar Ride
Taking a sidecar ride through Temecula wine country is an absolutely unrivaled experience. Temecula is full of hidden gems, and touring it via sidecar opens up all types of delightful sights.
Get ready to be whisked away to wineries, outdoor spaces, small farms, and more. You'll have the perfect balance of independence, with all the convenience of having someone else do the driving.
There truly is no better way to explore Temecula – who knew you'd go from zero to adventure so fast!
9) Indulge in a Spa Treatment
Temecula, CA is known for its many vineyards and wineries, but now Temecula has something new to boast about – luxurious spa treatments!
With the breathtaking views of rolling hills and the soothing calm of the mountains, it's no surprise that this sleepy valley in Southern California is quickly becoming a hot spot for relaxation. Indulge your senses with one of the many spa treatments offered throughout Temecula's wineries, from beauty services like facials to full body massages or even manicures.
Whether you need some time to unwind or just want an excuse to get away and treat yourself, there is something wonderful awaiting you at one of Temecula's many peaceful spa oases.
10) Unwind with a Sound Bath
Ready for some major relaxation? A sound bath in Temecula, CA is the perfect solution!
During a sound bath, listeners lay down while listening to therapeutic sounds created by singing bowls, gongs, and other instruments. This helps create a zen-like atmosphere and encourages the body and mind to relax into a meditative state.
Interested in giving it a try? Look no further than Temecula! With its breathtaking sights of vineyards and wineries, stunning mountain views, and winding roads, you're guaranteed a tranquil atmosphere to bask in during your sound bath.
During my visit, we did this experience with Seventh Chakra Yoga and it was incredible!
So go ahead – take some time off to unwind with this unique experience – your heart and soul will thank you for it!
Conclusion
Temecula may not be one of California's larger cities but it certainly packs a punch when it comes to offering experiences tailored specifically towards wine lovers. They've got it all! From award-winning wines and delicious cuisine to historic sites and thrilling activities—this city has something for everyone who visits it… even if wine isn't necessarily your cup o' joe (or should we say bottle o' vino)!
So don't wait any longer – book yourself an unforgettable vacation filled with fun experiences that will leave lasting memories for both your tastebuds AND mind alike! When exploring this beautiful part of Southern California's Wine Country paradise, it's bound to be good! Cheers!!​​​​​
Plan Your Trip to Temecula...