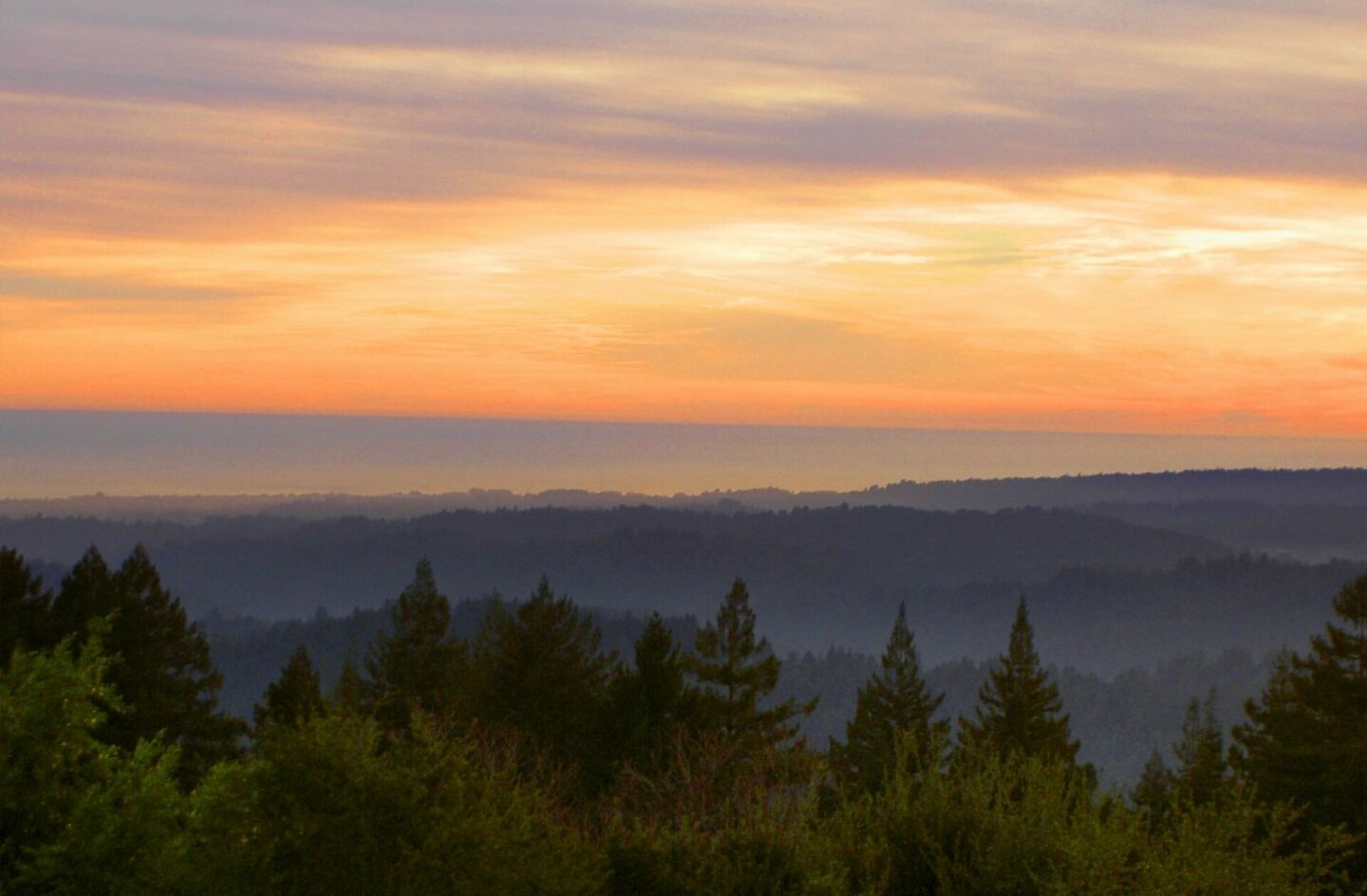 There's a little something for everyone in this golden stretch of paradise – whether that's catching the waves at Capitola Beach, setting sail on Monterey Bay, exploring the redwood covered mountains, or sipping the delicious wines grown there! The unique growing conditions in these ocean-influenced mountain vineyards produce award-winning bottles of Pinot Noir, Chardonnay, and Cabernet Sauvignon that you should absolutely come taste for yourself. If you're searching for the best Santa Cruz Mountain wineries, look no further!
Best Santa Cruz Wineries
The Santa Cruz Mountain AVA is full of variety – some parts reach elevations of over 3,000 feet and get covered in coastal fog, while other parts of the region include sun-drenched valley floors. The varying topography, soils, fog coverage, and proximity to the ocean creates truly unique conditions and small micro-climates.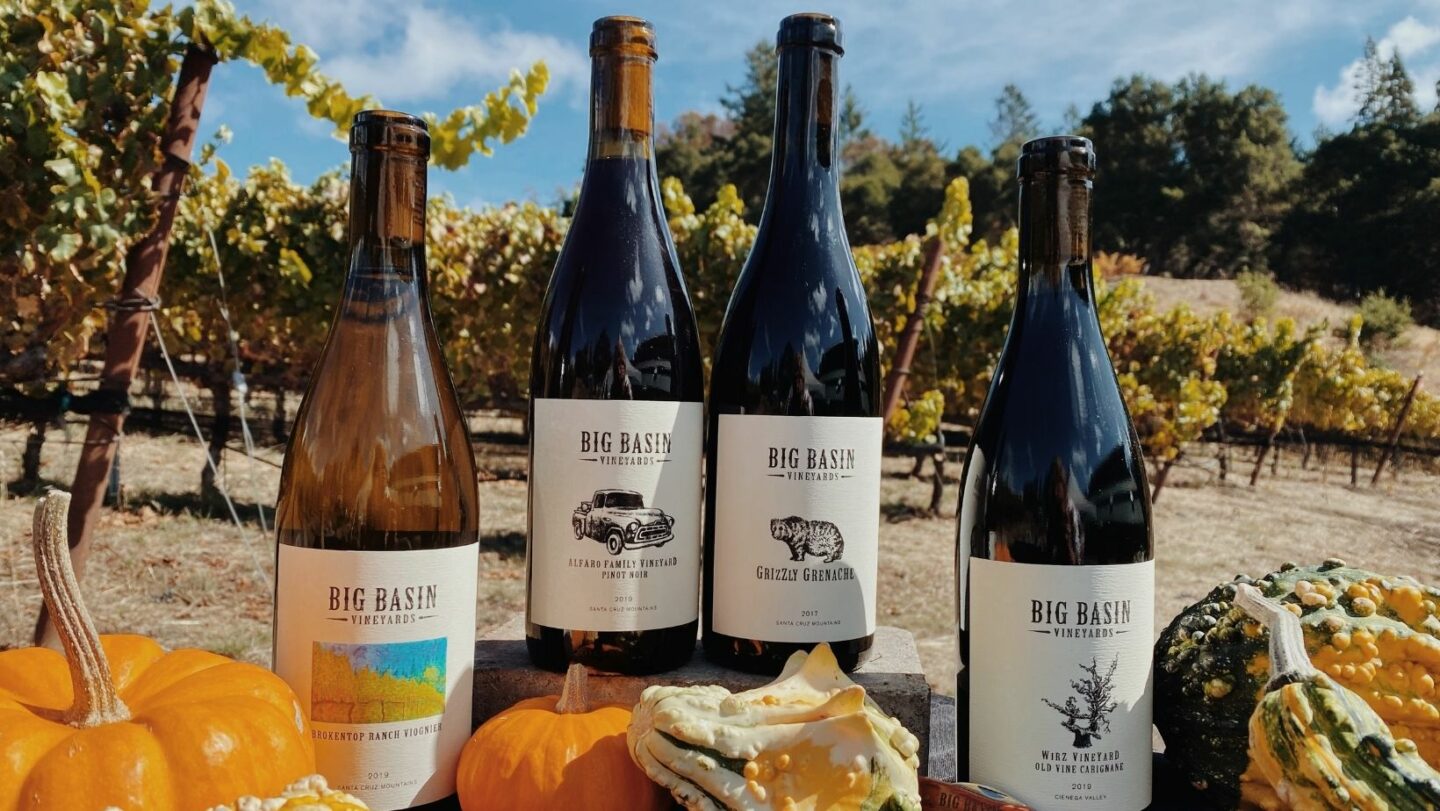 Big Basin Vineyards
If you're looking to experience some of the best, hand-crafted, mountain wines the region has to offer, but don't want to leave the hustle and bustle of downtown, Big Basin Vineyards Tasting Room & Wine Bar is the perfect place! Their downtown location still offers a wide selection of their award-winning wines, along with small plates.
If you're willing to schlep into the mountains, the views from the estate vineyard and tasting room are second to none. Plus, it's only a hop and a skip away from Big Basin Redwoods State Park!
Learn more about Big Basin Vineyards
Partage Winery
This boutique, family-owned vineyard is owned and operated by Sommelier and Restaurateur Mark Bright. Partage, or "to share" in French, was conceived from Mark sharing wine with his friends. He was drawn to Santa Cruz for its diverse soil types and ocean-influenced climate, and today, he invites others to share in the delicious fruits of his labors.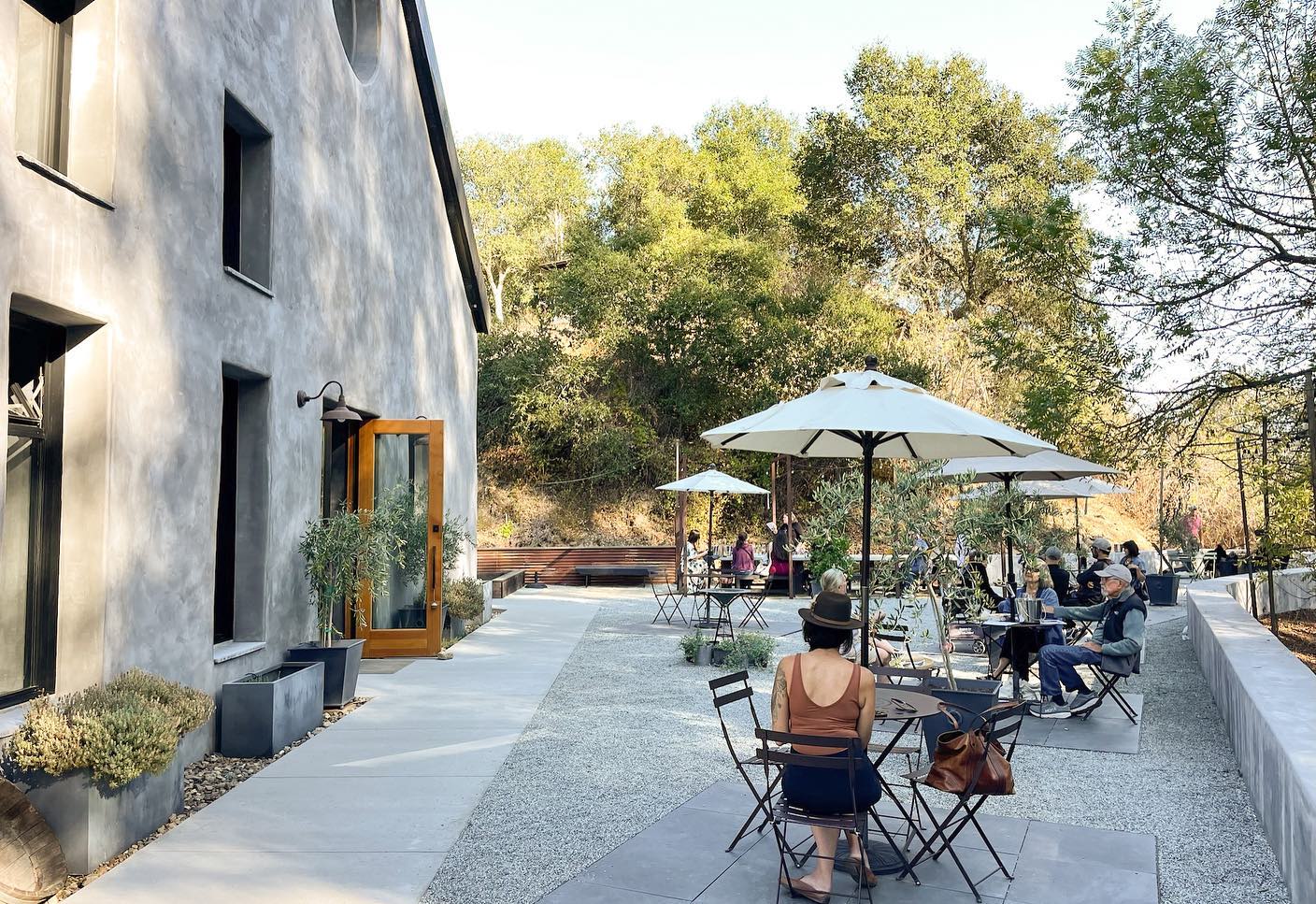 Storrs Winery & Vineyards
This gorgeous winery and vineyard is part of the Corralitos Wine Trail — a collection of six family-run wineries found along country roads in the southernmost region of the Santa Cruz Mountain AVA. Honestly, you could easily spend an entire weekend exploring the trail and soaking in the gorgeous views of red wood trees, olives grove, apple orchards, and flower farms along the way.
If you can't make it out to the country roads of Corralitos for a wine tasting, Storrs Winery & Vineyards also has a fantastic tasting room located right in the heart of downtown Santa Cruz.
Learn more about Storrs Winery & Vineyards
Santa Cruz Mountain Vineyards
Santa Cruz Mountain Vineyards is a great place to sip Pinot Noir, but it's also home to a number of amazing varietals that originated on the Ibizan Peninsula – like Tempranillo, Touriga Nacional, Touriga Franca and Souzão. These delicous wines are grown up in the mountains, but you'll only need to go to the westside of Santa Cruz for this great tasting experience!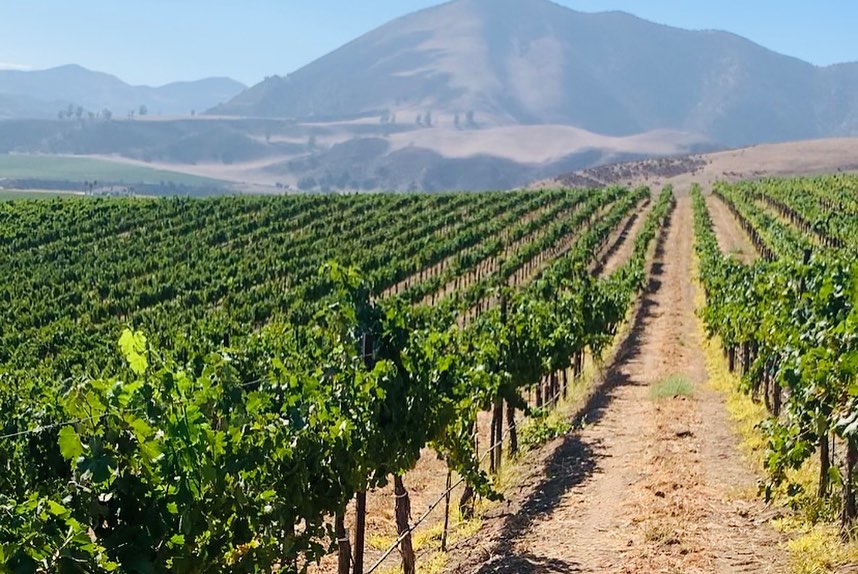 Bonny Doon Vineyard
If you're looking to sample so more innovative and unexpected, Bonny Doon Vineyard has been crafting adventurous wines since its inception – albeit somewhat by mistake, in attempts to replicate Burgundy in California. The distinctive and original wines have been key to their success, and have continued to make them a popular choice since 1986, when they released their first inaugural vintage.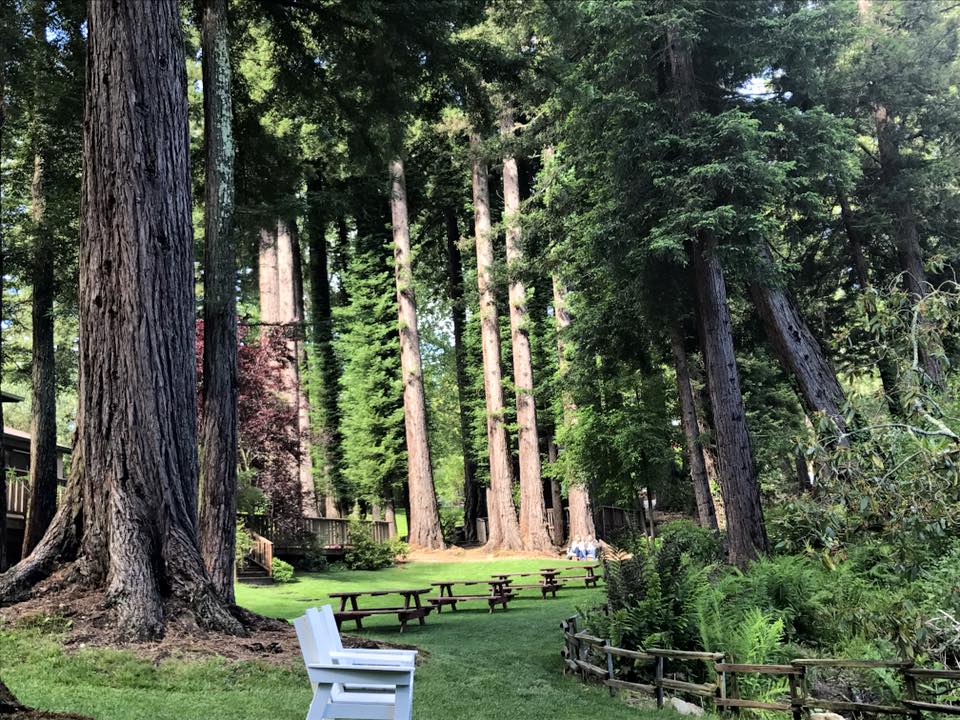 Beauregard Vineyards
If you're only willing to leave downtown Santa Cruz for one wine tasting, Beauregard Vineyards is absolutely worth the trip into mountains! There's something absolutely magical about sipping their wide range of wines in the shadow of redwoods, and it's an experience you won't soon forget!
They also have a wine tasting bar in the small, costal community of Davenport, which is another fun place to explore if you have the time.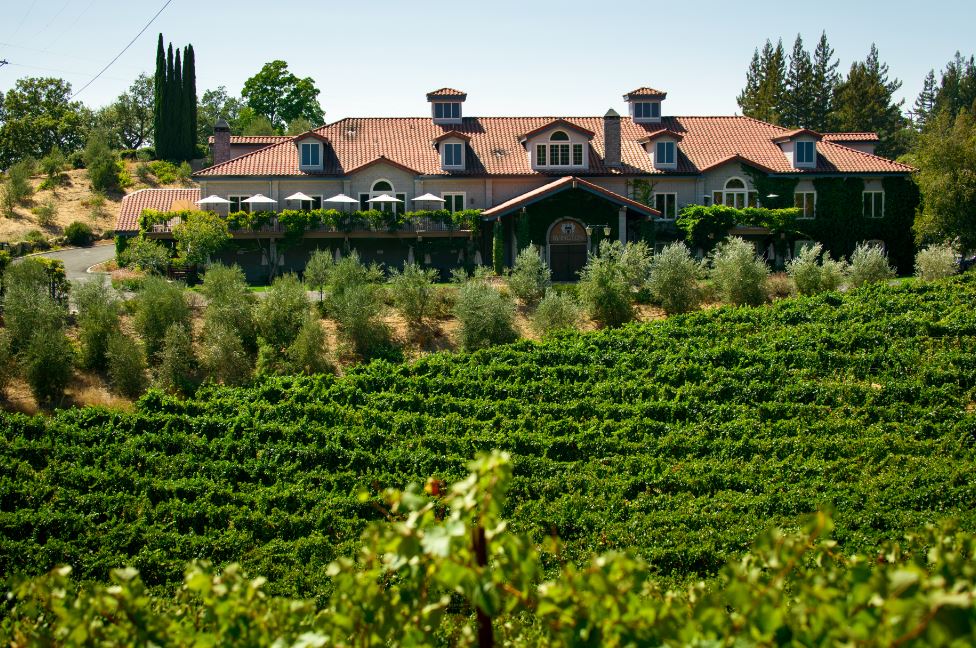 Byington Vineyard & Winery
Byington Vineyard & Winery is another incredible gem of the Santa Cruz Mountains. It's got incredible, sweeping views of the vineyard, the mountains, redwood forests, and Monterey Bay! If the views weren't fantastic enough, they also make incredible, award winning wines. The Pinot Noir is spectacular, but be sure to check out all the other delicious offerings, too!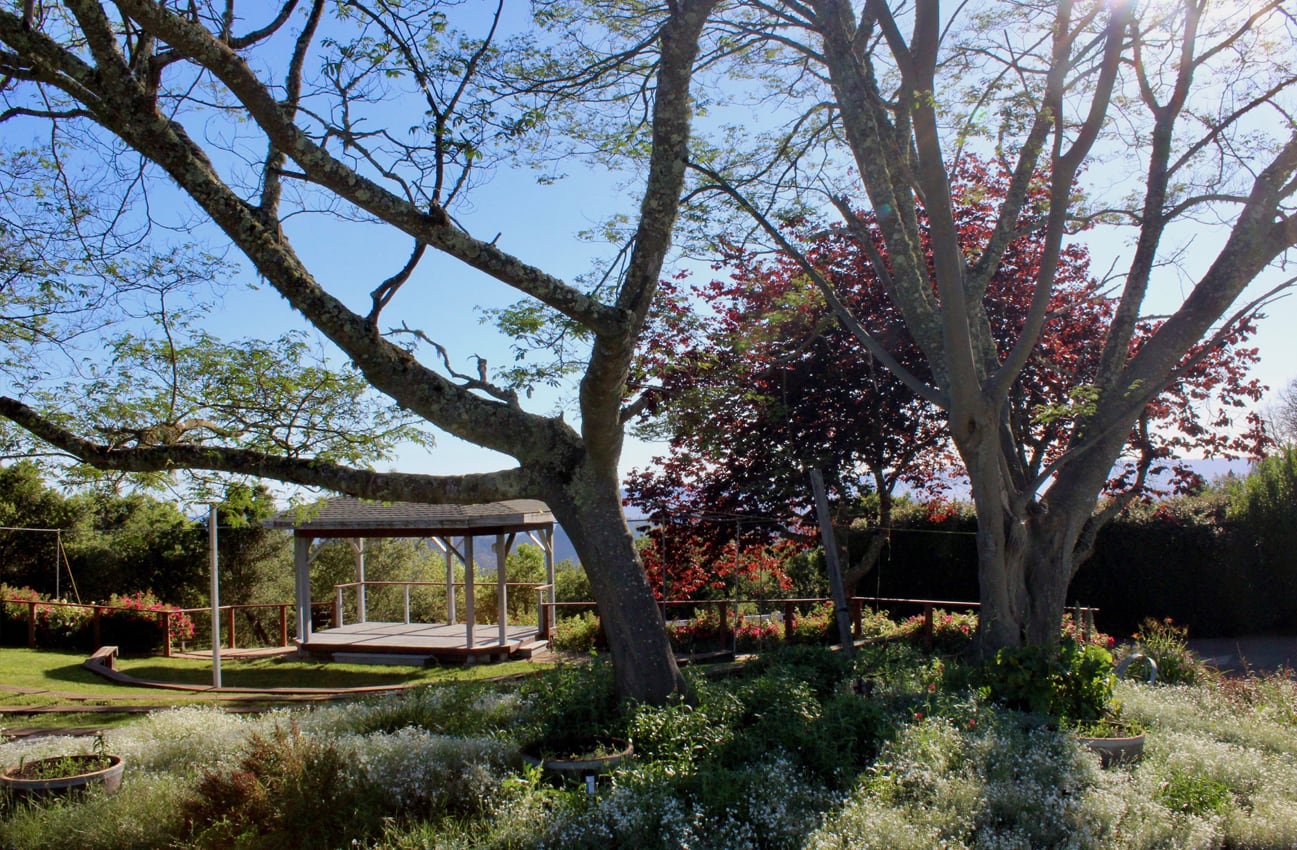 Silver Mountain Vineyards
It's easy to see why these organically-grown, handcrafted wines are such a big hit! Silver Mountain Vinyards has been prodicung small lots since 1979, and when you visit their tasting room in downtown Santa Cruz, you'll be able to see for yourself that they're just as popular as ever!
It's totally worth the trip to the mountains to see their Summit Winery, though! You'll be treated to gorgeous views, and delicious wines! The winery is rustic, but it offers beathaking views of the surrounding mountains and the ocean off in the distance.
Learn more about Silver Mountain Vineyards
MJA Vineyards
When you come to MJA Vineyards tasting room in westside Santa Cruz, you won't just be treated to the delicious Pinot Noirs made in the not so distant mountains. Founder Marin John Artukovich began his venture into the world of wine over 15 years ago, when he purchased vineyards in Napa Valley. So in addition to a few glasses of Pinot Noir, be sure to treat yourself to some Napa Cabernets too!
Learn more about MJA Vineyards
Frequently Asked Questions
How many wineries are in Santa Cruz?
You'll have lots of options to choose from when you come to Santa Cruz! Santa Cruz County is home to more than 70 wineries and over 200 vineyards! If those numbers are a little intimidating, use this guide as a jumping off point!
What wine is Santa Cruz known for?
Santa Cruz is best known for its Pinot Noir, Chardonnay, and Cabernet Sauvignon — but you can find lots of other great varietals here too!
What wine region is the Santa Cruz Mountains in?
The Santa Cruz Mountains AVA has been recognized as its own American Viticultural Area since 1981 and spans three counties — Santa Cruz, Santa Mateo, and Santa Clara.
Other Blog Posts You'll Love
Pinot Noir vs Cabernet Sauvignon: Comparing Great Wine Varieties
11 Best Wineries in Lodi: A Weekend Travel Guide