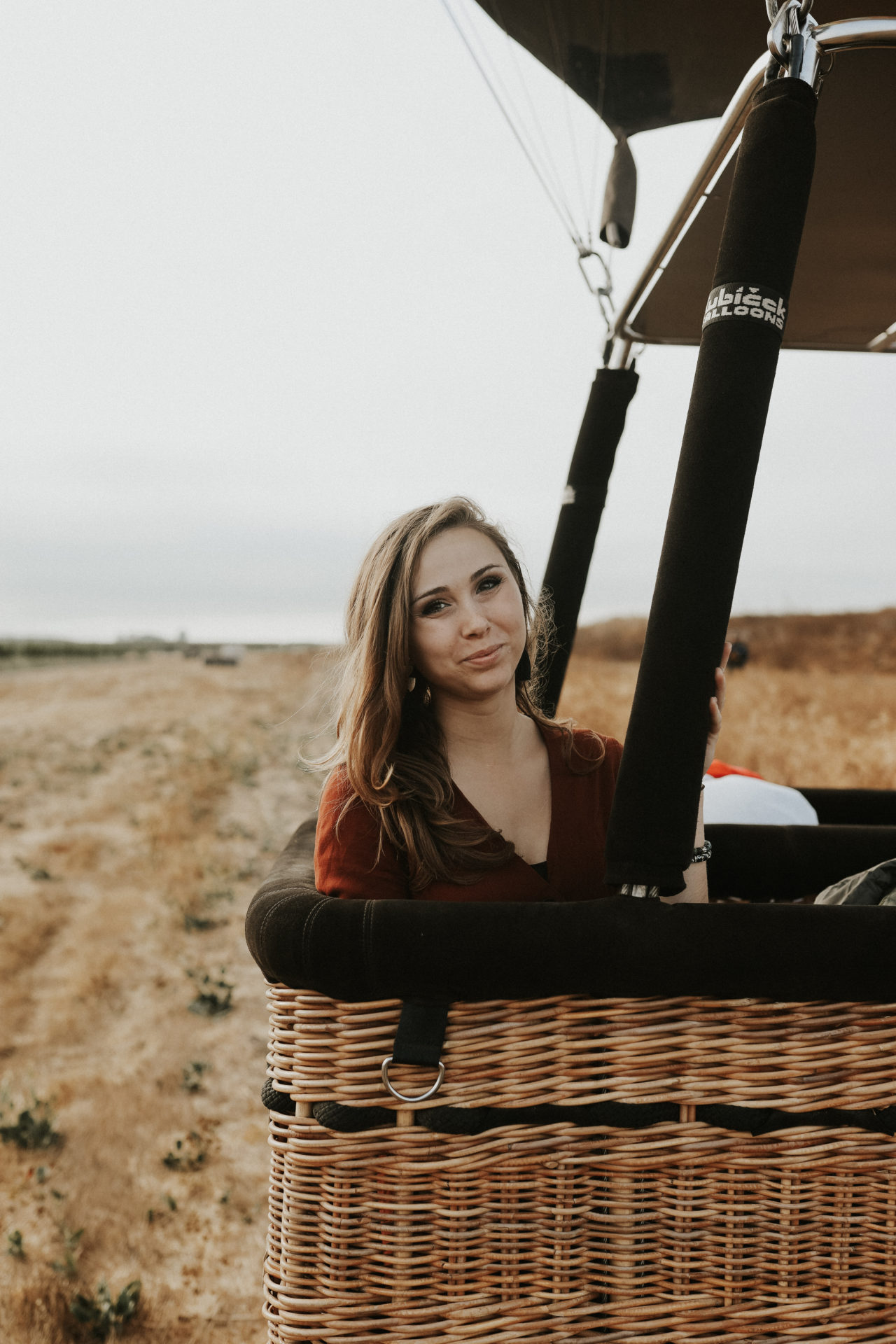 Hot air ballooning in Sonoma has been on my bucket list forever — and now that I live in Napa, I wake up to regularly find these beautiful, whimsical balloons dotting the morning sky.
Recently, I got to cross off this magical experience with Sonoma Ballooning. Ballooning is a sense of freedom like none other. I was absolutely captivated with the magic of floating high above the vineyards, ocean fog rolling in around us, watching the sun rise above the mountains from our own airbound nest. Just absolutely stunning, and something I can't recommend enough for your next visit to wine country. It's unforgettable!
7 Things to know when planning your hot air balloon trip
1) Hot air Balloons take off early in the morning, before sunrise.
Our scheduled time to meet for our hot air balloon ride was 5:10AM, which meant a super early wakeup time in order to get ready, eat some breakfast, and make it on time! Depending on what time of year you book yours in and what time the sun rises, this will fluctuate, but be prepared for an early meeting time!
This is because winds are generally calm and favorable the first hours after sunrise in Napa and Sonoma, making for a smooth, comfortable, and safe ride. It also meant we were able to experience sunrise from high above the clouds, watching it slowly begin to shine over the mountain peaks that surround wine country here. It was gorgeous!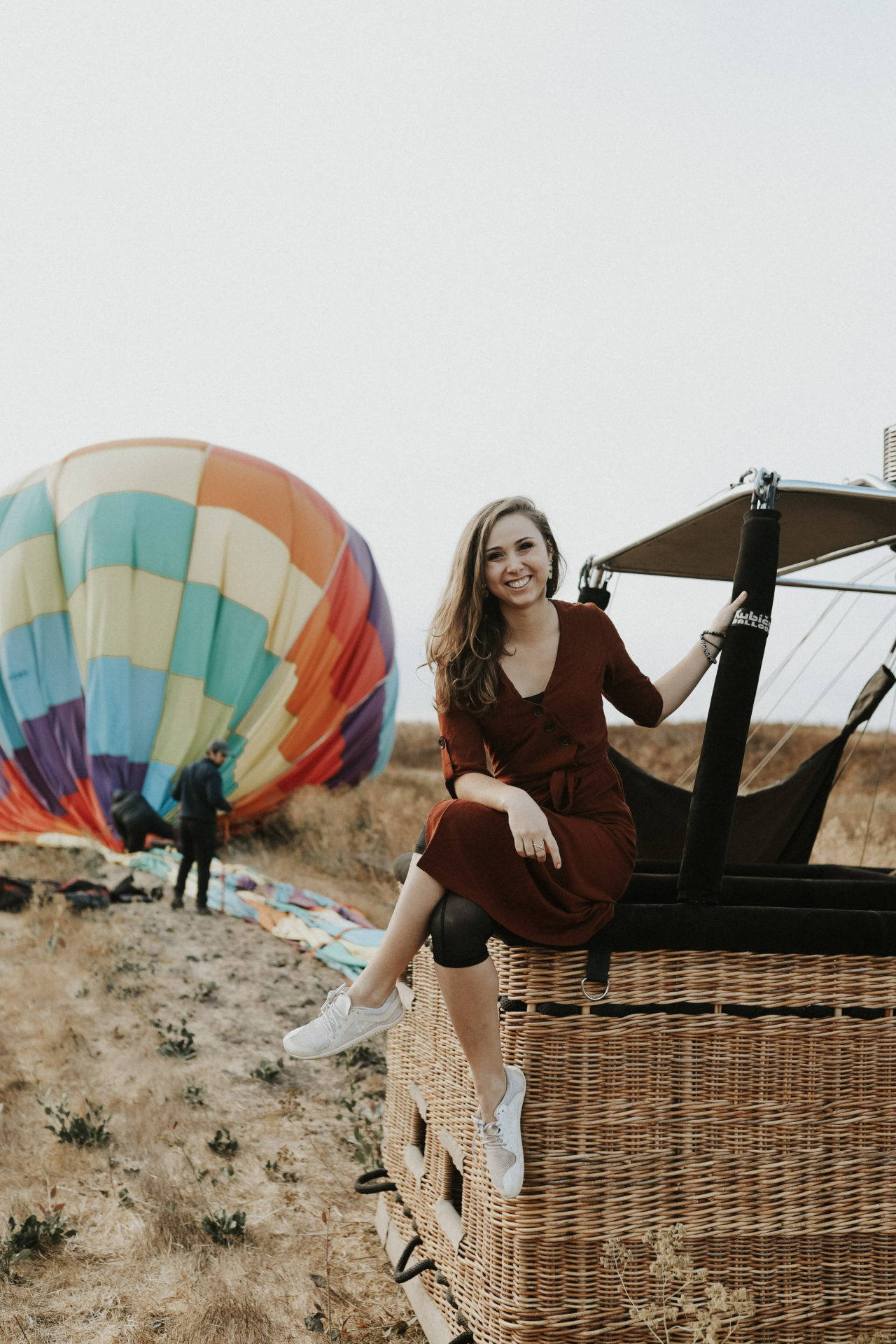 2) Want a picture with a fully-inflated hot air balloon? Make sure it's not your own!
Hot air balloons take off right after filling up all the way, meaning that if you want to be inside the basket and taking off with it, you won't be able to get a picture of it completely filled!
Pro tip: if you want this shot, try to get it with another balloon that's filling up before yours, or just set your expectations accordingly. We were able to get shots in front of the balloon with it on the ground as it filled up, and in the basket after landing.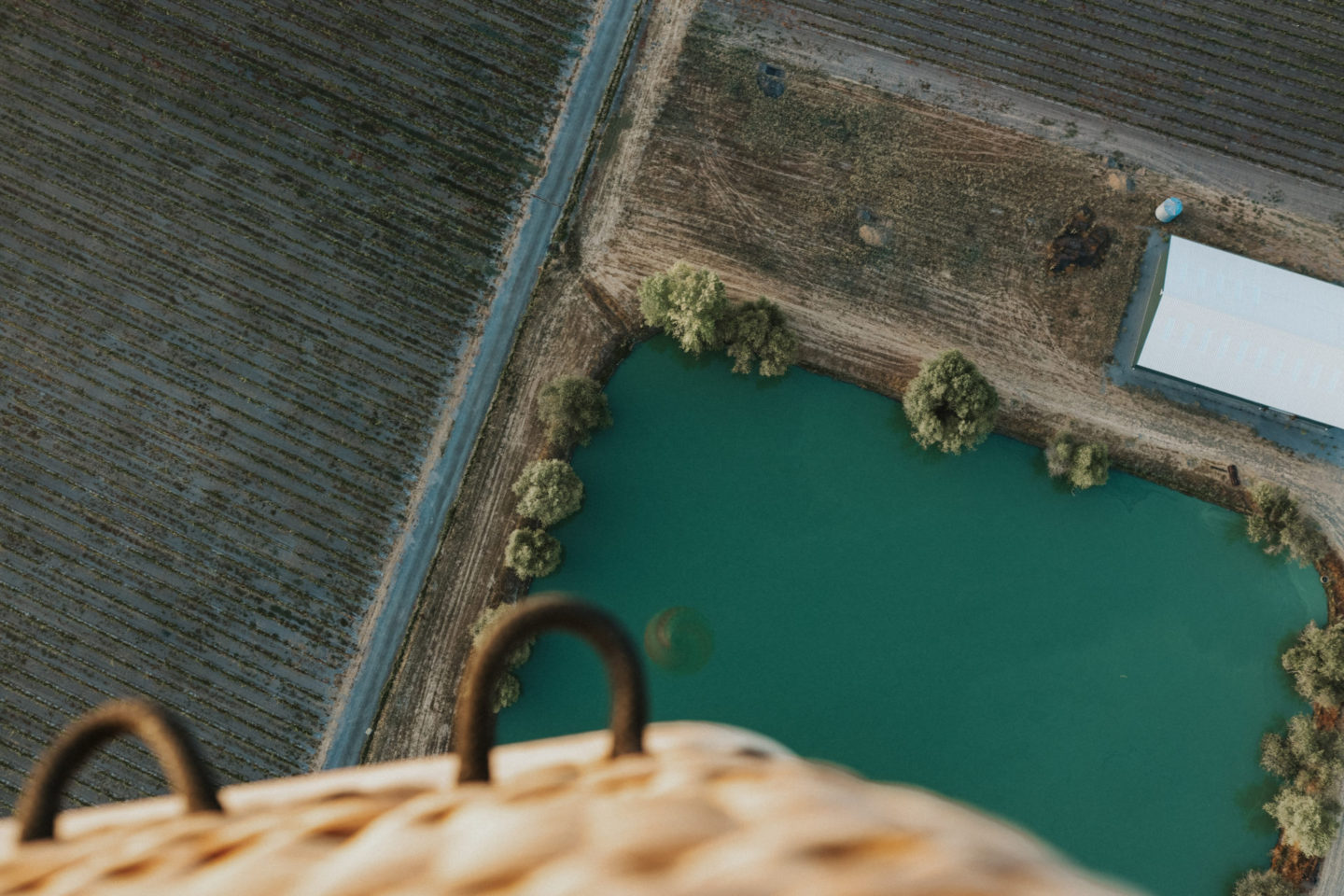 3) The baskets are WAY bigger than I thought they would be.
Our tour was a group tour, so there was me plus my friend Taylor, AND two other groups, making for a total party of 8! And that wasn't even the biggest basket they offer.
If you're traveling solo, you can easily plan one of these hot air balloon rides without shelling out for a private tour, joining into something like this.
Alternatively, you can also book a private tour, if you're looking for something more intimate. This would be a great way to propose, celebrate your honeymoon, or live it up with your girlfriends!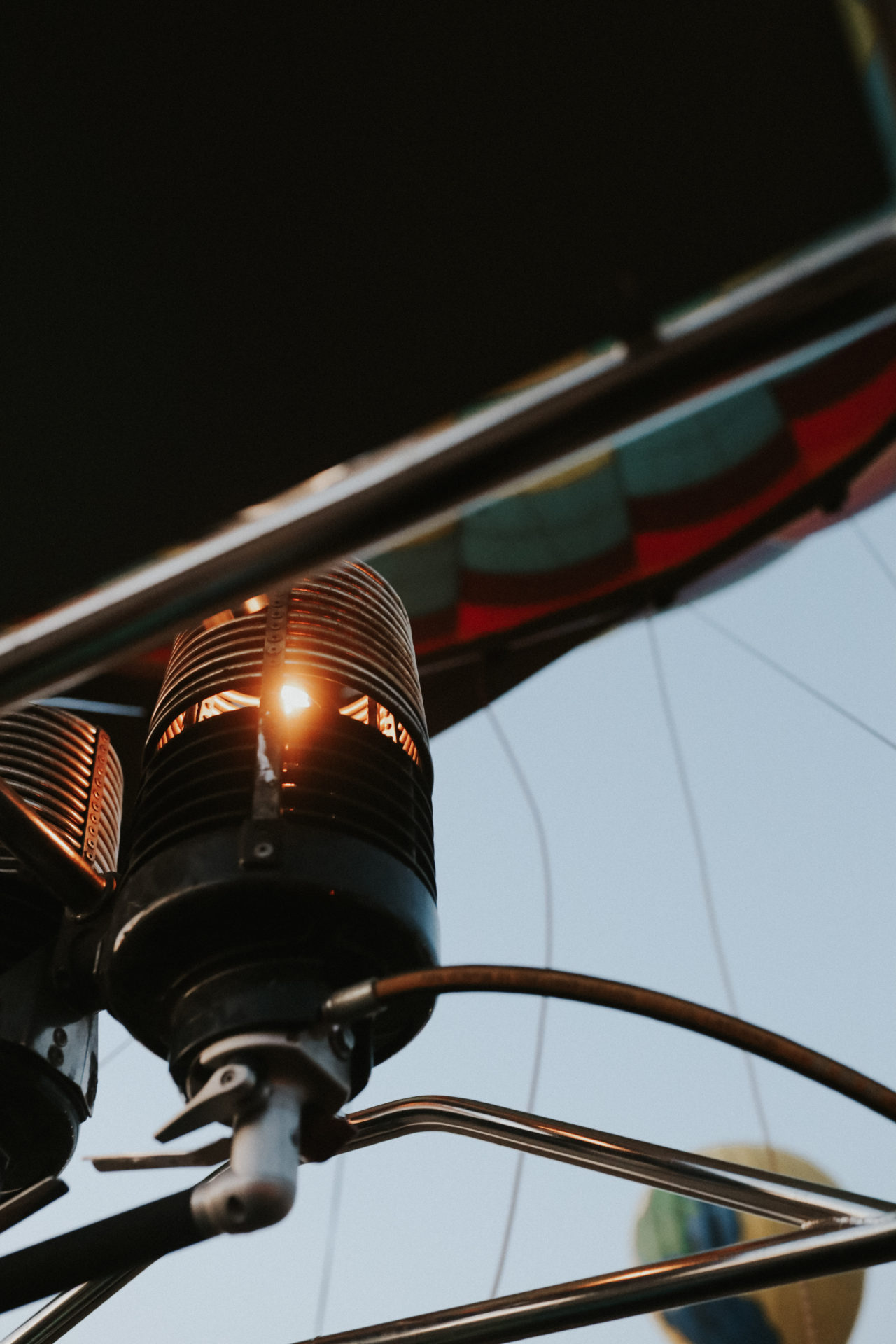 4) Dress in layers - Changing Altitude and the heat from the hot air balloon Burner make for fluctuating temperatures.
Before we left for the hot air balloon ride, I expected to dress in layers because it was already a chilly morning (even during the summer months, Napa and Sonoma get down to the 40's or 50's at night!).
You should also expect it to be much cooler up in the air… but then get waves of heat from the hot air balloon burner. This latter part was the most unexpected for me! I actually ended up being much warmer in the air than I was on the ground because of this on and off fire, lifting the balloon. Thankfully, because of layering, I was able to take off my coat and put it back on when needed!
Here are a few recommendations on how to dress for a hot air balloon ride:
Bring a beanie & gloves (especially if you're flying in fall or the beginning of spring in the Northwest)
Wear comfortable shoes – like sneakers or boots
Wear warm socks
Dress in layers – sweaters, cardigans, or thermals would be a great idea!
I wanted to look cute, so I wore a longer dress but layered leggings underneath to stay warm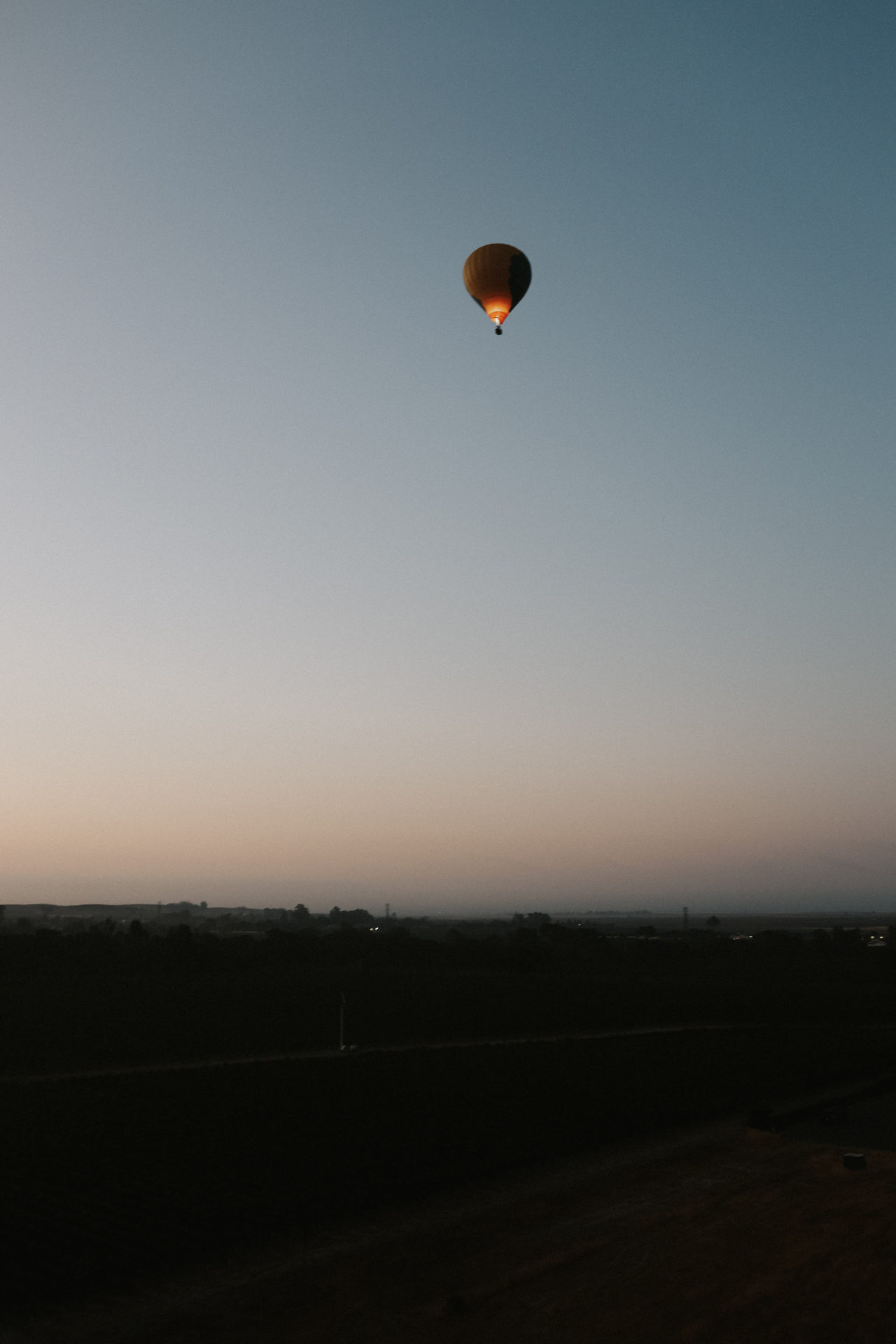 5) Hot Air Ballooning is an Adventure... There's no set "end" time.
Hot Air Ballooning is controlled by nature — meaning that there's no set end time to the adventure OR a set end destination. You go where and when the wind will take you!
With Sonoma Ballooning, they estimate that the average flight time lasts 45-60 minutes. That, combined with prep time, the drive back from wherever the balloon lands, and the post-flight celebration means the total experience lasts anywhere from 3-5 hours.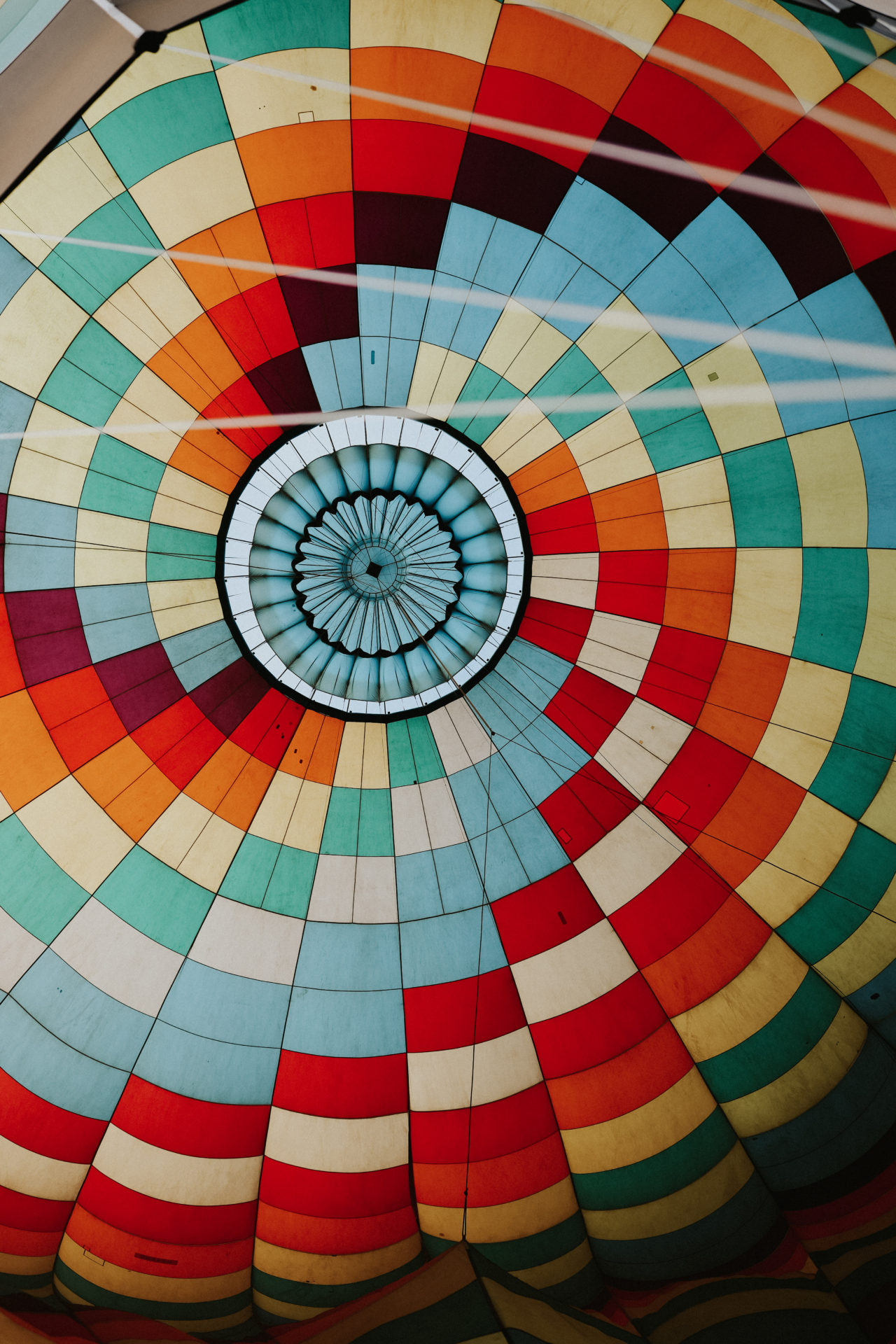 6) The Hot Air Balloon Goes Up and Down in the Atmosphere to Catch Different Wind Directions.
In order to travel, hot air balloons rely on specific winds — higher or lower have different directional and speed patterns, depending on the day. In order to navigate, the Pilot will squirt a little water in order to see which way the wind is moving below the balloon. The Pilot can then control the height of the balloon with the burner to catch the wind direction most desirable. It's definitely an art more than an exact science!
7) It's even more magical than I expected. Truly.
It's absolutely serene, floating above the world, watching vineyards pass below. It's completely different than any other aerial experience I've had, and absolutely beyond magical.
Check it out for yourself — you can book tours at SonomaBallooning.com
When is the hot air balloon festival in Sonoma county?
For 2022 the Sonoma hot air balloon festival will be held June 4th-5th. Learn more about it here.
Are there hot air balloon tours in Sonoma?
Yes, my trip here was an entire tour of Sonoma. They may offer other options in terms of tour length, so be sure to check out their website here.
What Sonoma County wineries are open?
As of 2022, all Sonoma wineries are now open and welcoming guests. It's always a good idea to call ahead to make reservations and to bring your mask.
Sonoma County wine tours?
There are some truly great wine tours offered in Sonoma. For a free guide, check out my Sonoma Wine Travel guide here. It has everything from my Sonoma Map, to reviews, to recent visits. There's something for everyone in Sonoma!