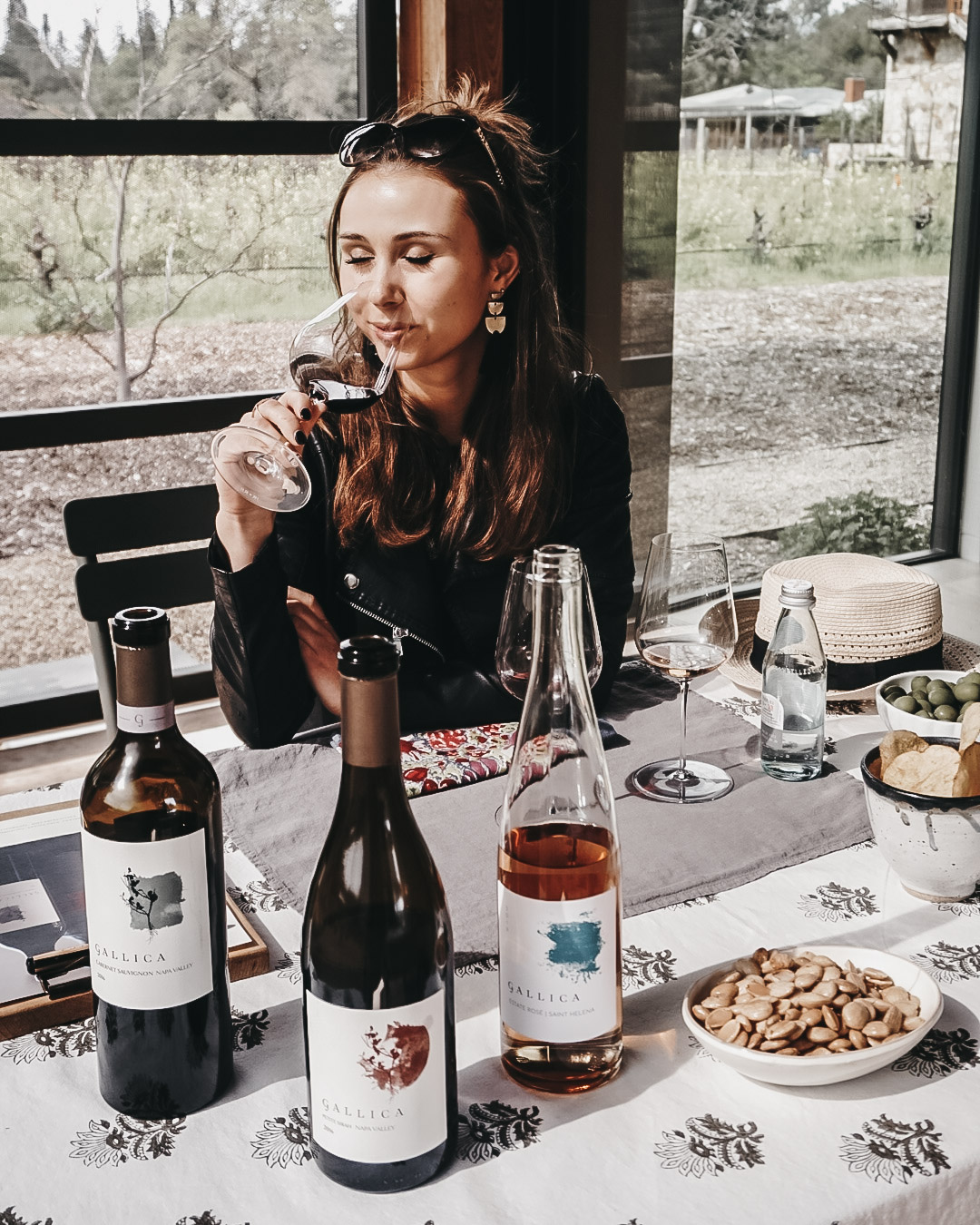 There's nothing like sipping wine in the place where it was grown.
Gallica is nestled in the heart of Napa Valley amongst historic vineyards and coastal oaks. On the patio, next to their organically farmed estate vineyard of heritage vines, we sipped through a lineup of Gallica's estate wines — a rosé, Petite Sirah, and a beautiful Cabernet. Elegant, but powerful, there's so much to love about these wines.
Their rosé is made the old-fashioned way. Using whole clusters and gently pressing them to create that signature pale salmon pink hue. You can expect white peach, blood orange, meadow flowers, and a whiff of dried lime peel from this glass. Perfectly suited to summer!
Their Petite Sirah is the first red fruit harvested each season and makes for a balanced and elegant bottling. Desert sage, black licorice, peat, and plum skin fill this glass.
The Cabernet is aromatically explosive, with layers of dark cherry, mandarin peel, and enticing floral notes. Cabernet Sauvignon and Cabernet Franc are co-fermented to achieve the structure of claret, bright red fruit.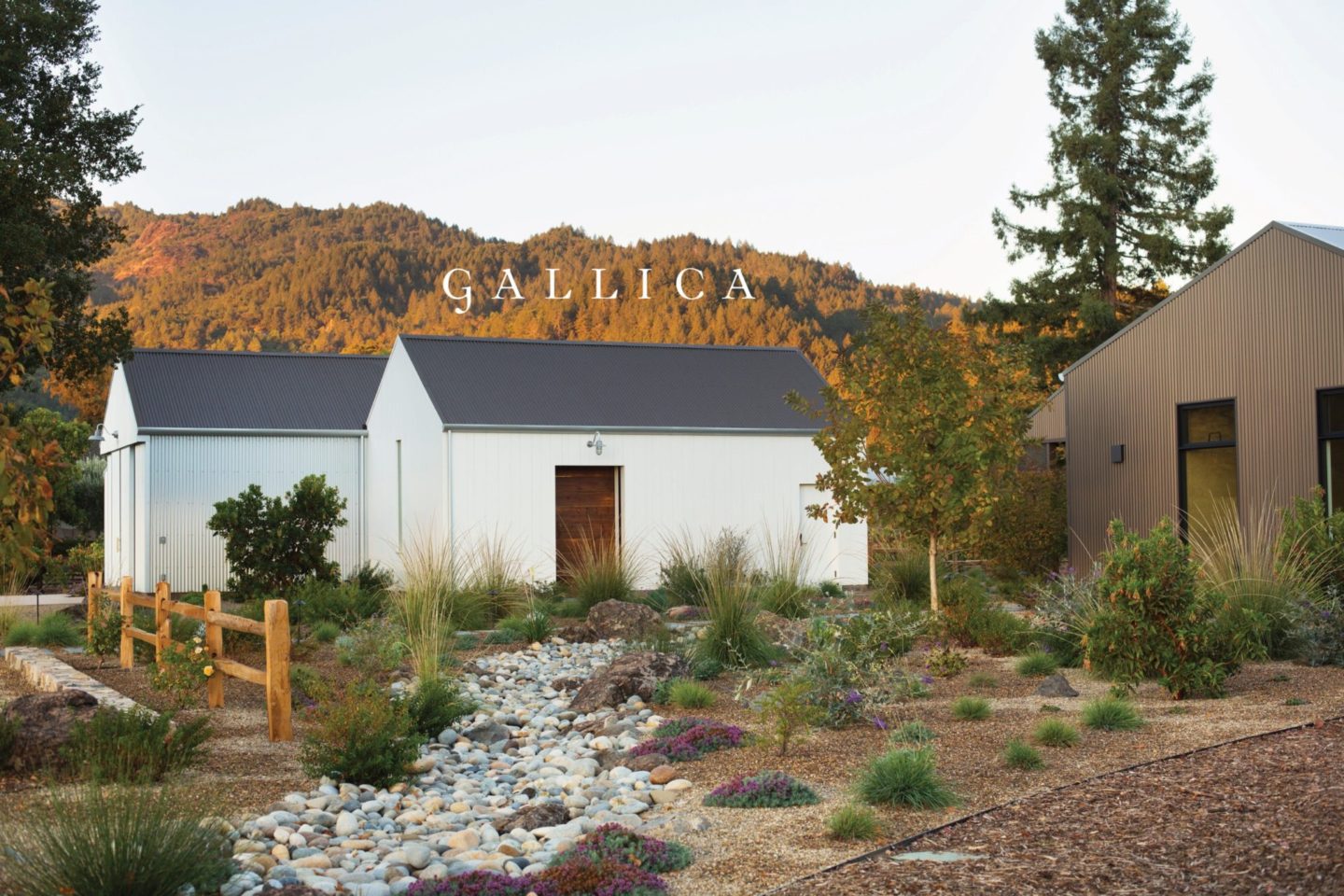 I also admired the story and philosophy behind their brand. Their brand symbol is a tribute to the ancient rose and its aromatics, and enhancement to winemaking. The philosophy of Gallica is to craft elegant, single-vineyard, organically farmed wines which accurately depict the site and the story of each unique vintage.
There's truly nothing like the magic of Napa wine country. The experience at Gallica is everything I love about Napa.⁣