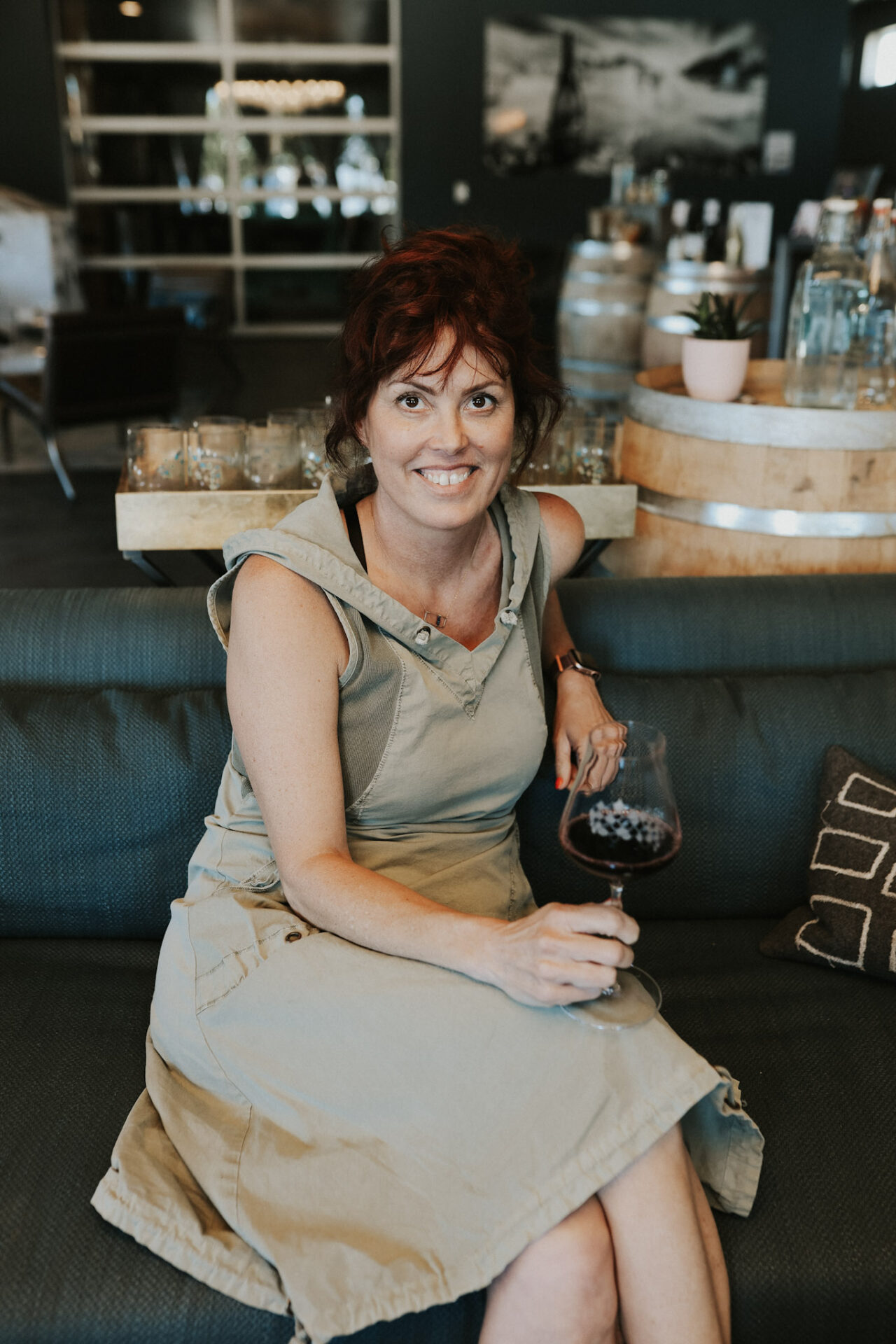 Coiled Wines owner and winemaker, Leslie Preston started her winemaking career in Napa. But her ties to her home state of Idaho were too strong to be denied, and as the winemaking scene in Boise got started, she opted to dive in headfirst and be a part of its growth.
Leslie is fierce, funny, and seriously determined – which has helped her pave the way to where she is today as one of the leading winemakers in Boise's burgeoning wine scene.
During my visit, I had the chance to sit down and chat with her one-on-one about the winding tale that led her to where she is today. As always, this interview is edited for clarity and flow.
>> Related: Best Wineries in and around Boise, Idaho <<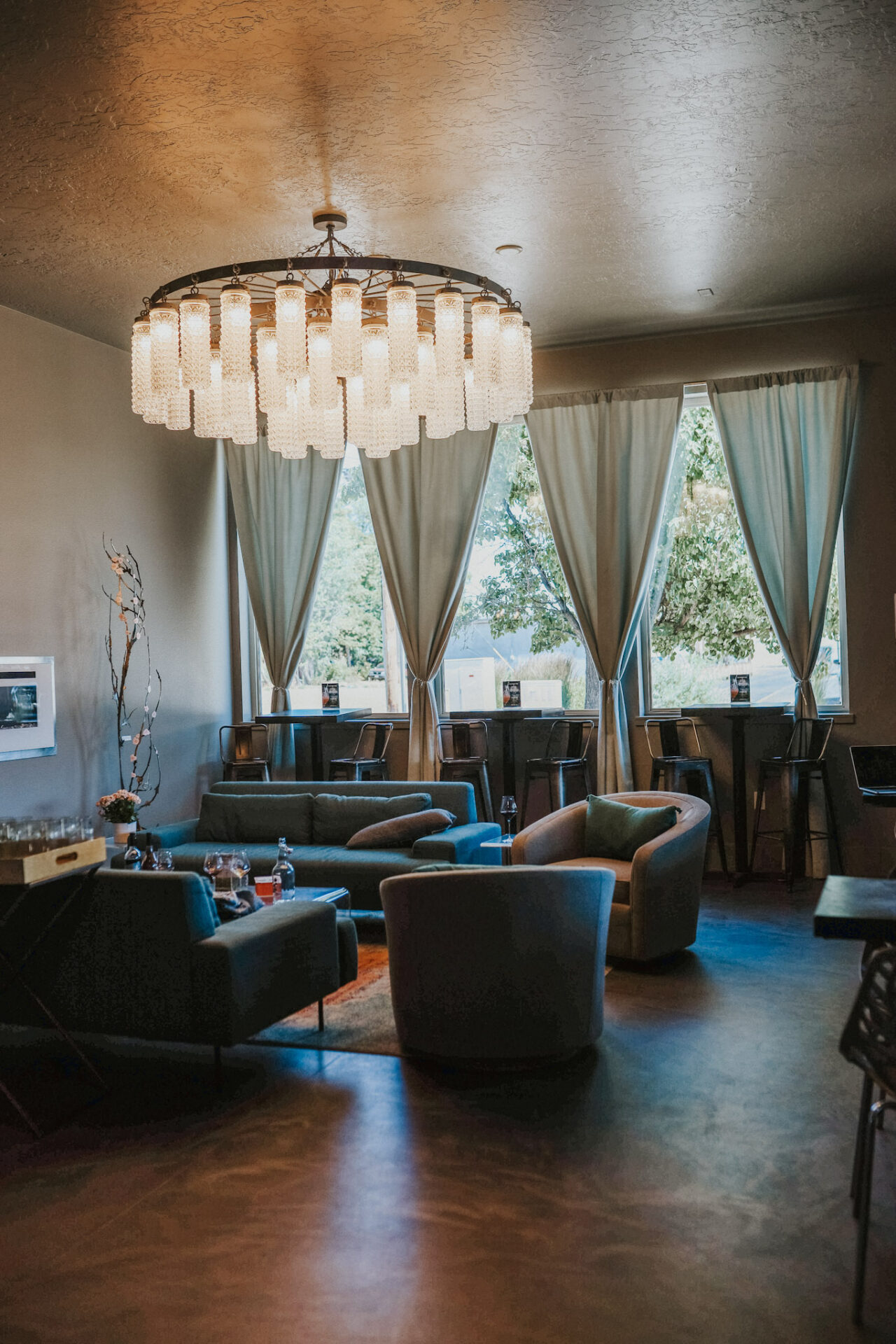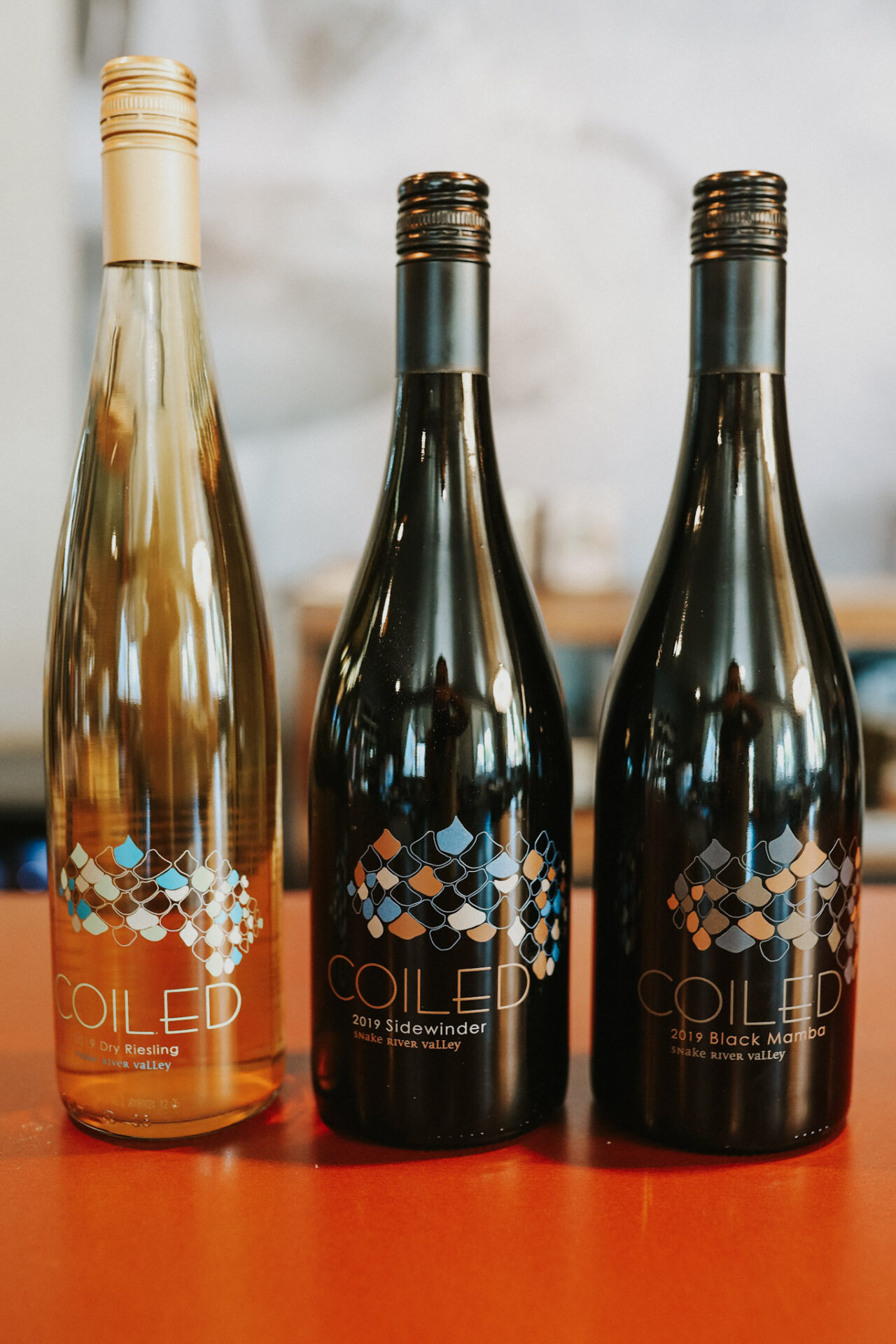 Thanks so much for sitting down with me today! How long have you and Coiled Wines been in this urban winery space? I love the colors and aesthetic!
So we opened in this space in 2017. Before that, I was sharing a space with Telaya. And then before that Teylaya and I were both over at Cinder. As businesses have grown, we started all under one roof, then two roofs, and now we each have our own independent spaces.
Could you tell me a little about your winemaking background?
I started making wine in 2000. I started in the wine world in California. I lived there. I grew up in Boise and left as soon as I graduated high school. From there, I went to the University of Oregon, and then after that, I ended up at UC Davis, originally not for wine though – for French Literature. And then eventually went into the program the wine program at UC Davis.
How did you go from a French Literature degree to making wine? What changed your direction?
Boise has changed so much over the past few years. But when I was growing up here, there was no food scene really, and so when I studied abroad in France, I was exposed to the ritual of food and wine and pride in locally grown ingredients. All of that was new to me. And I loved it.
With my French Literature degree, I was just trying to figure out some way to incorporate what I loved about France into my professional life. And I just thought… well, I'll teach. That's the track I was going down, but it wasn't really a great fit because it felt very esoteric to me, and I was just doing research all the time.
During that time, I was teaching French at UC Davis to pay the bills, and I had students in my classes who were in the wine program at UC Davis. Before that, making wine had never occurred to me because my exposure to wine had really been in France, where it's land that's been around for generations and it's much more of a family thing. It hadn't occurred to me.
And so then I went down and toured the department at Davis, and was totally taken by the whole thing. The wine director at the time, though, he was an engineer, and he told me I needed a science background for the program. Instead, he suggested I approach wine through the business program and like go into sales or marketing or something like that. It just wasn't really that interesting to me. So I went back and did all the coursework – chemistry and microbiology and all that stuff. And then I went through the program at Davis.
From there, I moved to Petaluma and worked at Clos du Val, and then after that Saintsbury. Those were short stints while I was going through the wine program. And when I finished the program, I worked at Stags' Leap Winery.
How did you end up back in Idaho making wine?
After some time, I had my first son and I was just working all the time. And it was sort of like, okay, you know… and so my husband was the breadwinner at the time. So I stayed home with my son and was just trying to figure out what I wanted to do. I really missed making wine. And so I thought, okay, if I want to raise a family and make wine, I want to work with grapes that really matter to me.
Anytime I'd go home and visit my family in Idaho, I was paying attention to what was happening, and just really compelled by the fruit here. And so I started working with Idaho fruit. During my first Idaho harvest, I came up here and made the wine. At the time, I was only making Syrah. For two weeks, my husband kept the kid. And then the final two weeks my two-year-old came up with me. And then we went back home and I kept the wine up here. Then I had a second child and it was like, okay, we can still get Idaho grapes. But I've got to make the wine in California because it's too hard to be up here for harvest when I've got little kids at home.
Yeah. And so then I was hauling Idaho fruit down to the Napa Valley.
That's unheard of!
Exactly, and yeah. On the drive down, there's an Agricultural check. They're just just making sure you're not bringing things from out of state that are going to you know, bring in any pests or things that will harm local agriculture. But the grapes were fine – other than the patrols laughing that I got it backward! Usually, people take Napa grapes out of California to make wine… not Idaho grapes into Napa!
So I did that first. It was hard, but it was manageable. But the issue was then trying to promote a local wine when I didn't live here. I'd come up for events, but everyone was totally confused by my story and always thought they were still California grapes.
Eventually, I realized I either needed to stop doing this, or we needed ot move to Idaho. And so we packed up and moved to Idaho in 2012. Since then I've just kind of started growing things.
So that's kind of how all this started with Coiled Wines. My career intent was never to make wine. And then when it switched to that, I never expected to be making wine with Idaho grapes. And then when I started making wine with Idaho grapes, I still never wanted to move back. But here I am.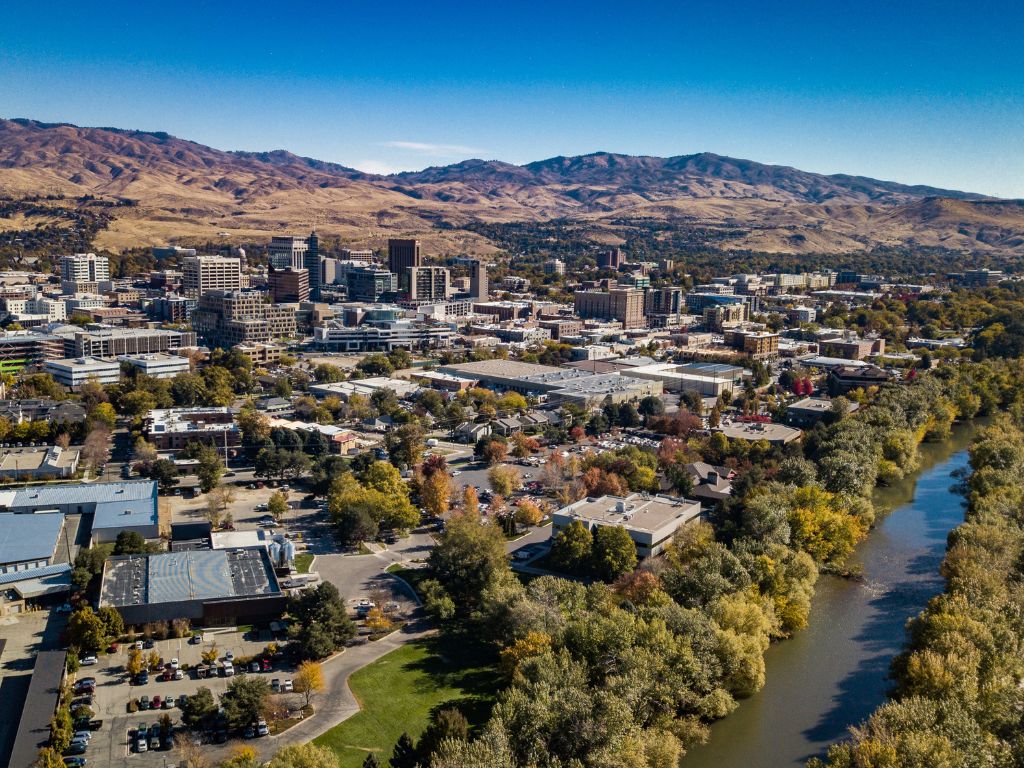 So when you decided to make Idaho wine in California, was it just because you felt like you had a connection to Idaho? Or was it something particular about the grapes?
There were a lot of reasons. For one thing, at the time, I was really just focused on Syrah. And I loved that Idaho Syrah is very distinctive, and the industry was small. I really liked that; I felt like I had something to add and contribute.
You know, and I liked that it was still just sort of normal people starting wineries here, not multi-millionaires. Also, my grandfather was a farmer in Idaho. So there were just a lot of ties for me that felt good.
I really love being part of a small industry. The downside, of course, is that we don't have, you know, access to all the wine stuff here. Everything has to come from California, or Washington or Oregon. And so that is still a challenge. We don't even have a bottling truck.
What do you feel are the biggest struggles with making wine here in Idaho? Especially since you have experience in other wine regions?
I would say access to things. But I would also say I think things that used to be a struggle are less of a struggle now.
Like, I just attended a vineyard seminar. Our wine Commission has a consultant come up from Paso Robles – which is a pretty good fit for Idaho because of kind of the high desert and the drier climate and the intense heat. That and Amador County, out of California are kind of closer comparisons for Idaho. And so he comes up and he goes out to the vineyards and gives people feedback and comes into answer questions.
With his help, practices are tightening and getting more sophisticated, and he has helped everybody talk openly about their problems. That way we can come up with strategies together.
And I feel like we've got new people younger people coming in and planting small bits of grapes here and there. So I think that's the next step. But it's still risky with our weather.
Getting enough grapes is another issue – we don't have enough grapes planted locally right now.
But obviously, as we grow as an industry, all those things get a little better. And we work together. I feel like there are real benefits to being a smaller industry. And we're getting a lot more outside interest in our industry, which is great. As Boise also is getting more attention, we get more people, more tourists coming in. We have a more and more sophisticated wine community now, just because we have people moving from all over the country. And so those things are all really exciting.
More Wine Posts You'll Love...