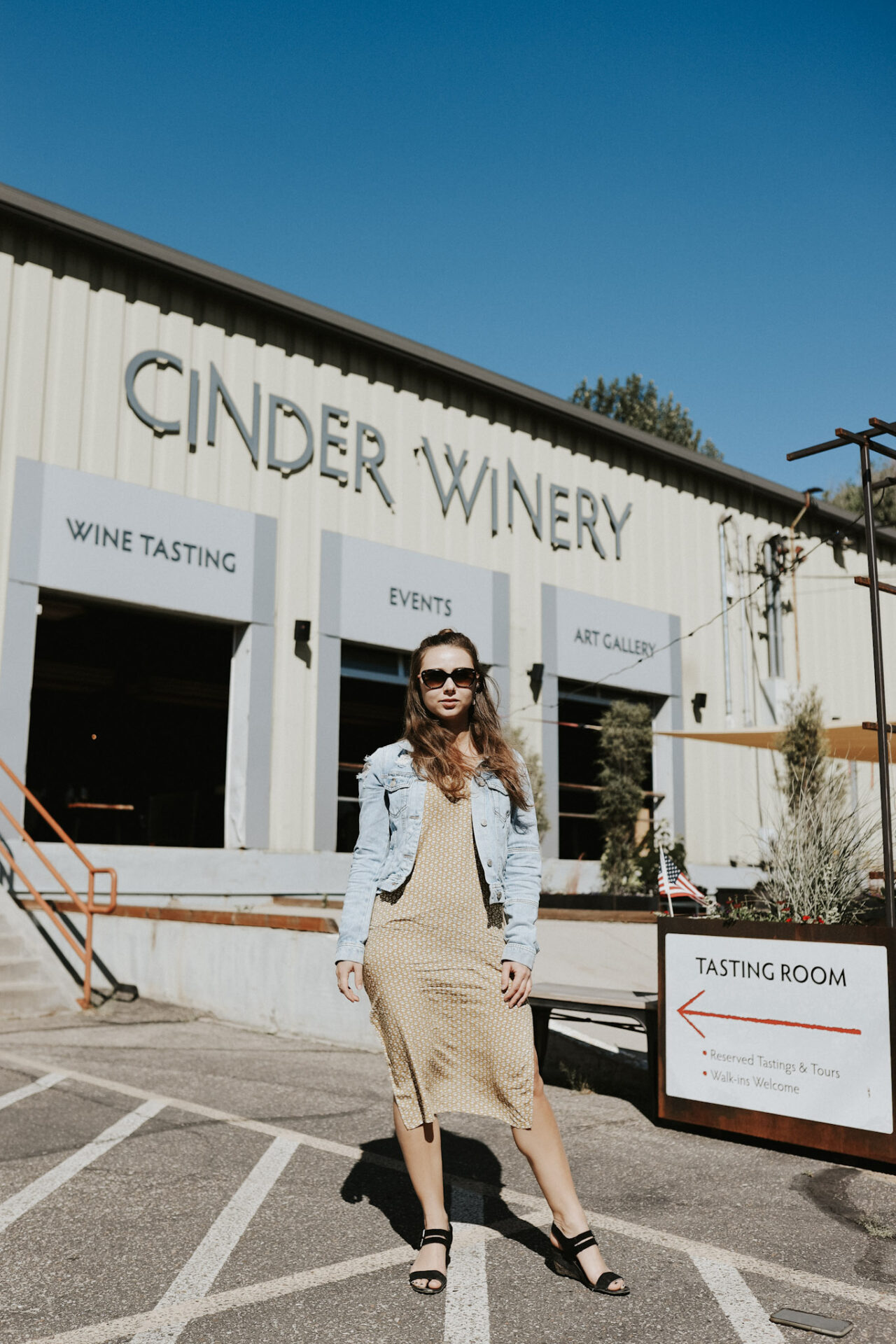 Boise Wineries: Your Guide to Boise Urban Wineries & The Sunnyslope Wine Trail in the Snake River Valley AVA
Boise Wineries. Idaho. Probably not the first thing that comes to mind when you think of taking a wine trip – it certainly wasn't mine. But perhaps it should be.
Idaho is quickly gaining traction as one of the fastest-growing wine-producing states in the U.S. – AND they boast an incredible number of women-led wineries. Growing from the ground up in a time when women are breaking down traditional barriers, Idaho is a new frontier in wine – a new playground without the "old boys club" that other regions tend to keep lingering.
Recently I set out for Boise to explore a handful of these women-led Idaho wineries that call this area home. Keep reading for the best women-led Boise Wineries for you to visit!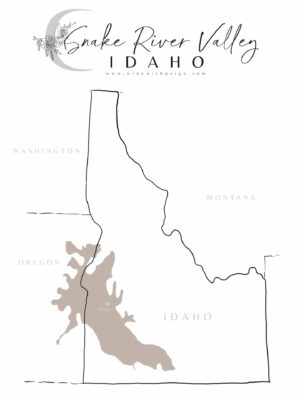 Fast Facts About Idaho Wine
Primary Grapes: Idaho is known for growing and producing classic varieties such as Syrah, Merlot, Riesling, and Chardonnay, along with more adventurous wines such as Tempranillo and Malbec.
Climate: Continental & High-Desert
Things to Look for: Terroir-driven Syrah, Icewine, and unique varities.
Unique Fact: Idaho has a higher percentage of women winemakers than the U.S. state average, clocking in at 24%!!
Idaho AVAs: Snake River Valley AVA is Idaho's largest wine region, which encompasses Boise, Idaho. The state's second AVA, Eagle Foothills, lies entirely inside the Snake River Valley, but offers a unique terroir. To the north, there's also the Lewis-Clarke Valley AVA.
How many wineries are in Idaho: Idaho is home to over 75 wineries and is the fastest-growing state for wine production.
Boise Wineries: Where to Go
Boise is located inside the Snake River Valley American Viticultural Area (AVA) – one of the largest AVAs, and Idaho's first official wine region.
If you're looking for the best Boise Wineries to visit, you have a couple of options: stay in the city and visit Urban Wineries in Boise, or head out to the Sunnyslope Wine Trail, a quick 45-minute drive from downtown Boise. Located in Caldwell, the Sunnyslope Wine Trail winds through vineyards, orchards, and acres of some of the most scenic farmland in the Northwest.
During my two-day trip, I managed to hit up both areas for a full, diverse range of what Boise wineries have to offer. If you're headed to Boise for a weekend trip, I highly recommend a similar itinerary. Or, if you're just there for a day, choose your own adventure.
Sunnyslope Wine Trail: Boise's Wine Country
Located just a short drive outside of Boise is the Sunnyslope Wine Trail – a clustering of 17 wineries in the Snake River Valley AVA. Here you'll find a traditional winery setting. Rolling vineyards, quaint tasting rooms, and scenic panoramic views. Boise's own wine country.
During my visit, I made a point of stopping at four women-led wineries that are paving the way for Idaho wine.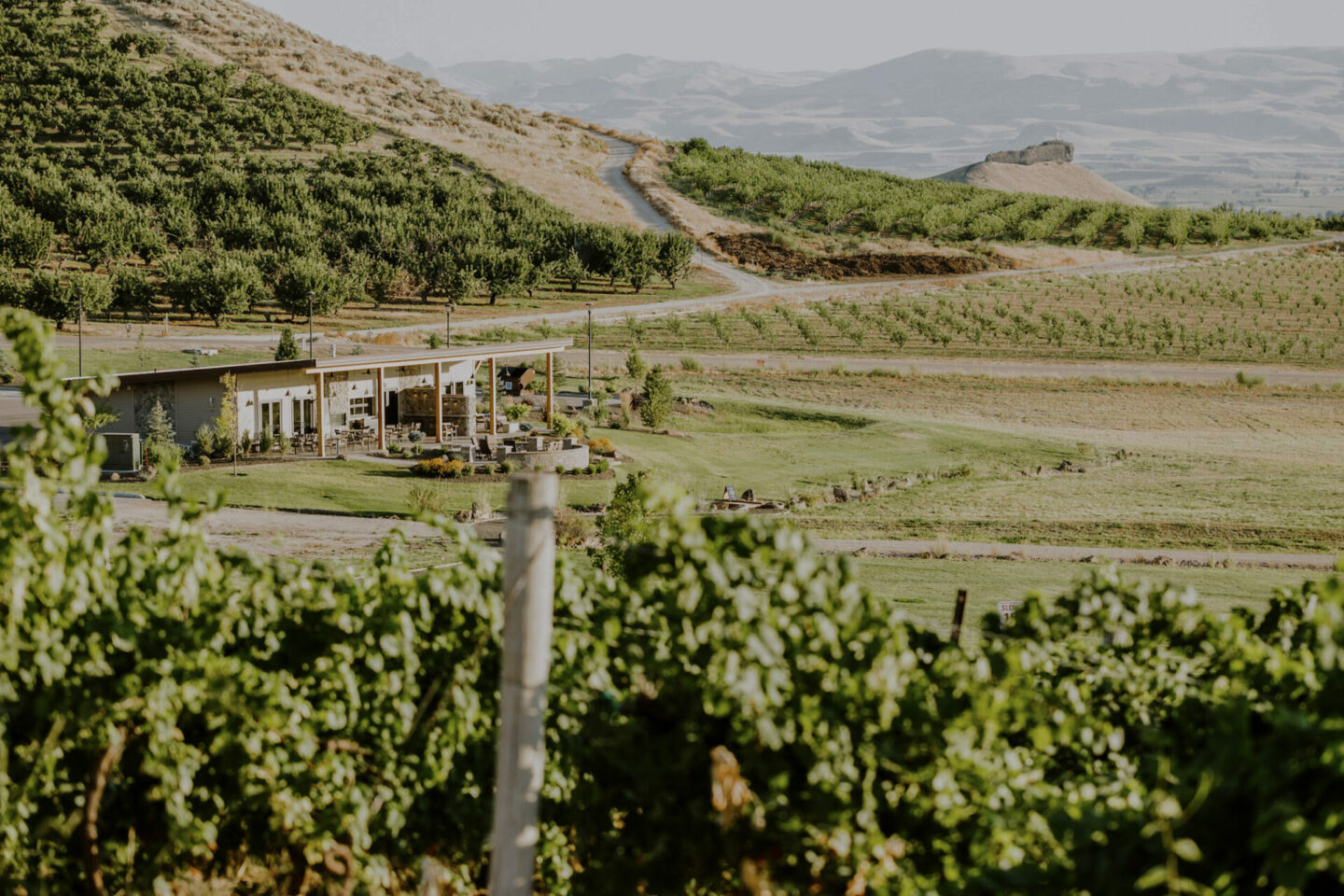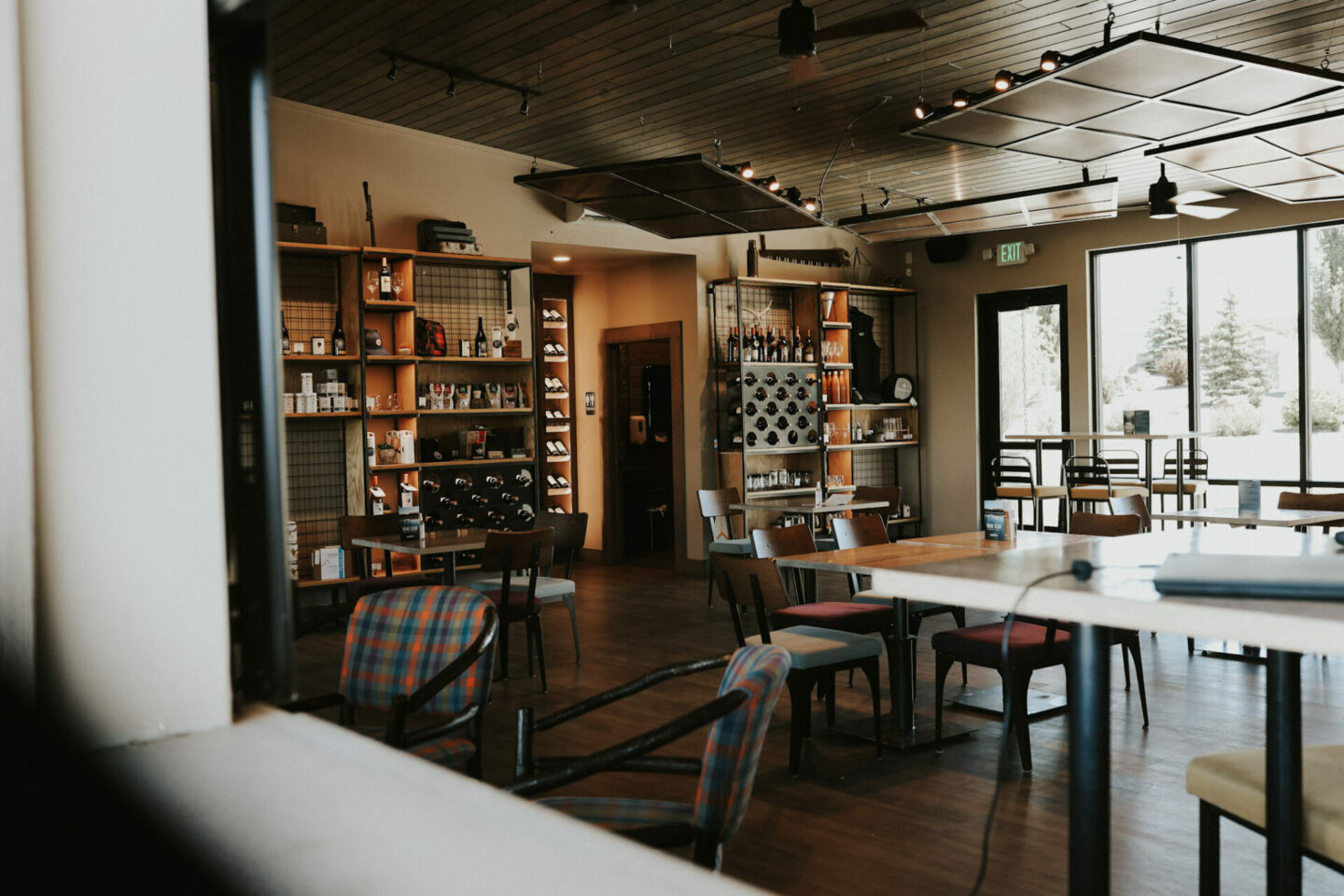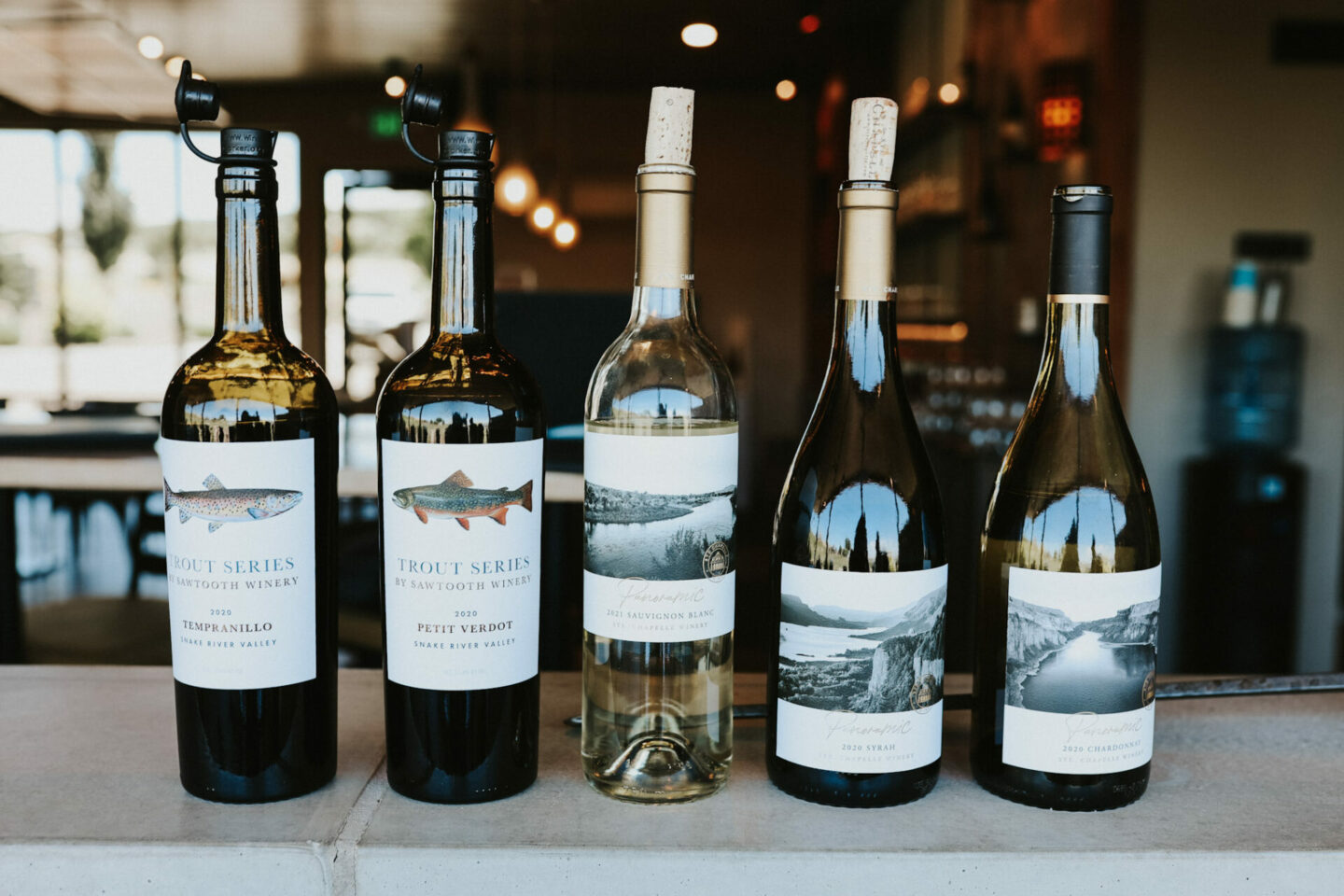 Sawtooth Winery
Sawtooth Winery is one of the most popular wineries along the Sunnyslope Wine Trail. The picturesque setting, surrounded by rolling hills and acres of vineyards, is the perfect place to enjoy a glass of wine… or a wine slushy "juice box", or a mimosa flight. Sawtooth has it all! There's truly something for everyone here – whether you're a wine connoisseur looking for high-quality, limited production wines, or just someone looking to relax and unwind with something sweet to sip on, you'll find it here.
Meredith Smith is the talented winemaker of both Sawtooth Winery, which she joined as a harvest helper in 2009, and, as of the 2016 harvest, Ste. Chapelle Winery, Idaho's largest and oldest continuous running winery.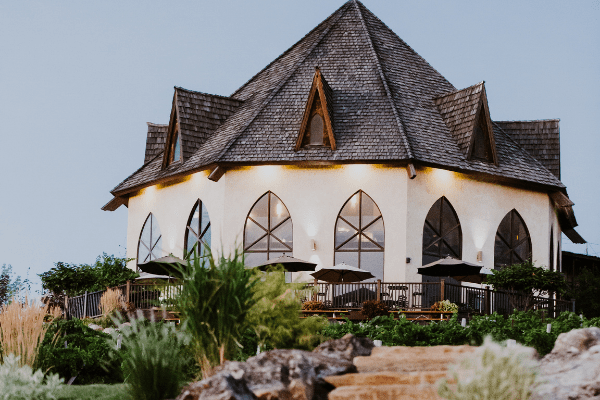 Ste. Chapelle Winery
Located just up the hill from Sawtooth Winery, Ste. Chapelle is Idaho's largest and oldest continuous running winery. Here, Meredith Smith crafts wine for both Sawtooth and Ste. Chapelle, along with the help of her team.
Ste. Chapelle Winery offers visitors a breathtaking view and the chance to sample their award-winning wines from atop "Winery Hill." The beautiful tasting room has been designed with inspiration after the famous French chapel, with an airy feel and high, bright cathedral-style windows.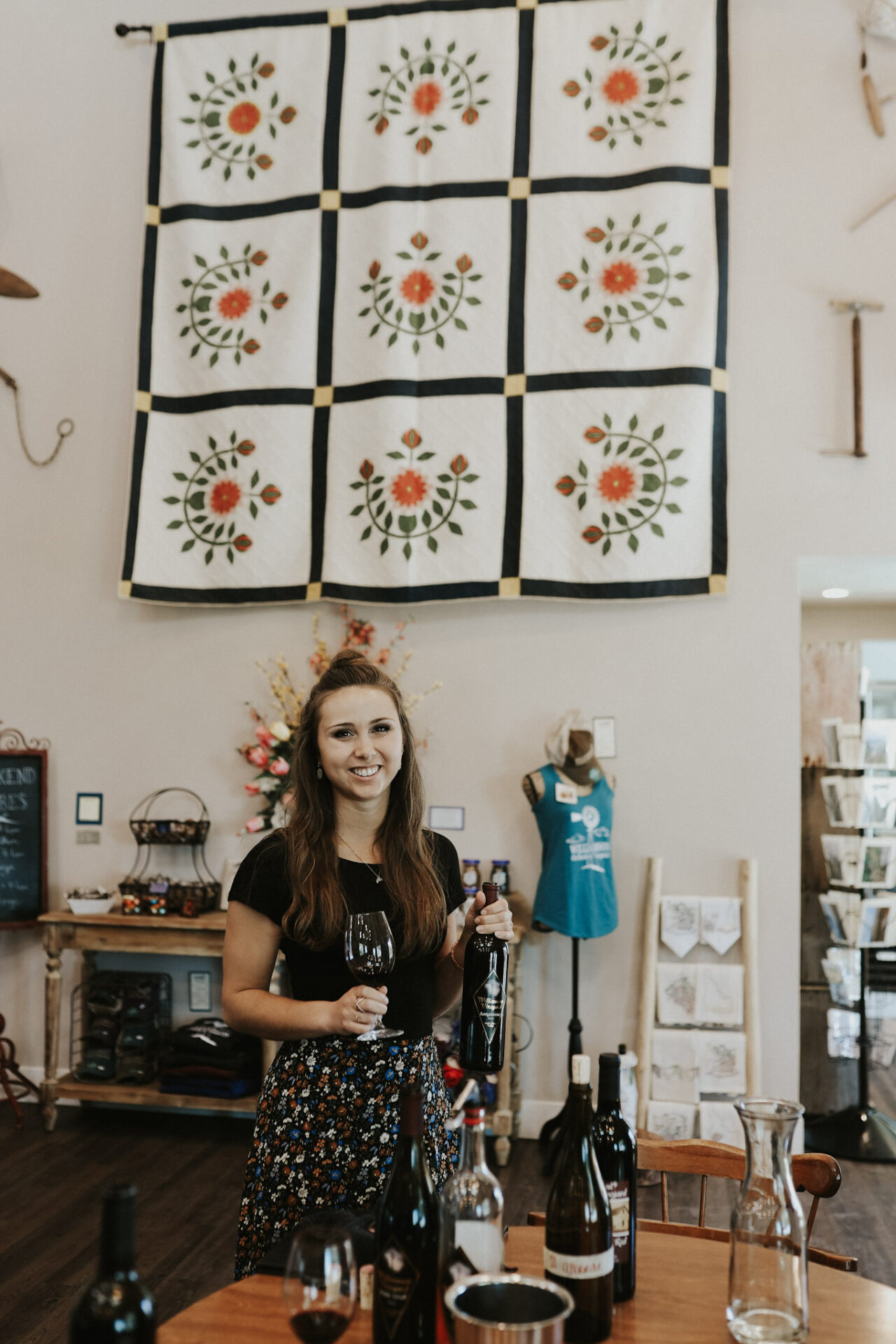 Williamson Orchards & Vineyards Tasting Room
You can taste the history in every sip at Williamson Orchards and Vineyards. With over 11 decades of history and traditions, they've grown it all – cherries, apples, and now… even wine. With over 111 years in the farming business, their family is full of stories and tales of perseverance.
During my trip, I was lucky enough to taste with Beverly Williamson, part of the fourth generation now working the farm. She shared tale after tale of the family's history and their eventual journey into wine.
There's a bit of magic in their wines, and I can't wait to open the Sangiovese on some special night back at home.
Take note – in addition to wine, they also offer the opportunity to pick your own fruit. So fun!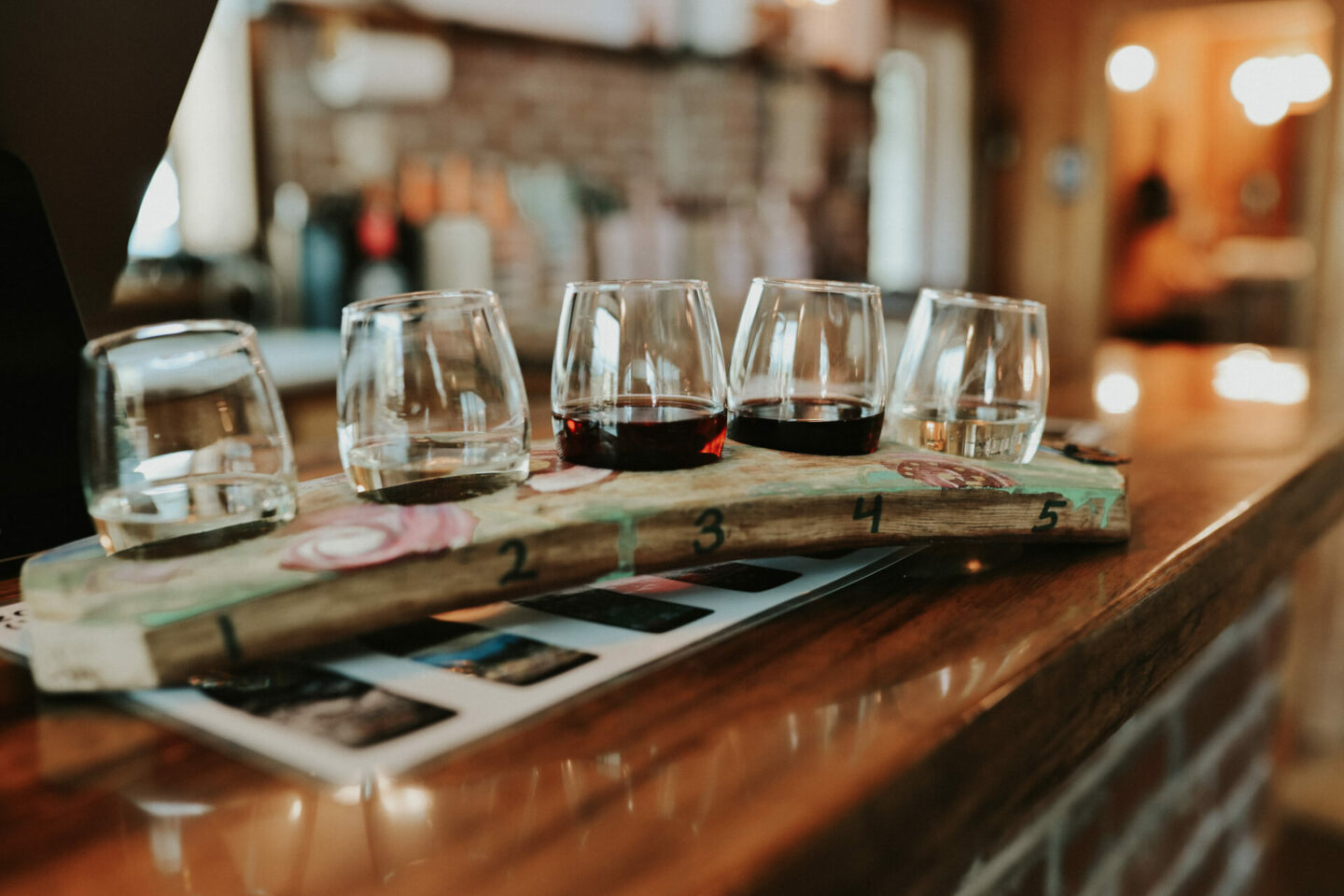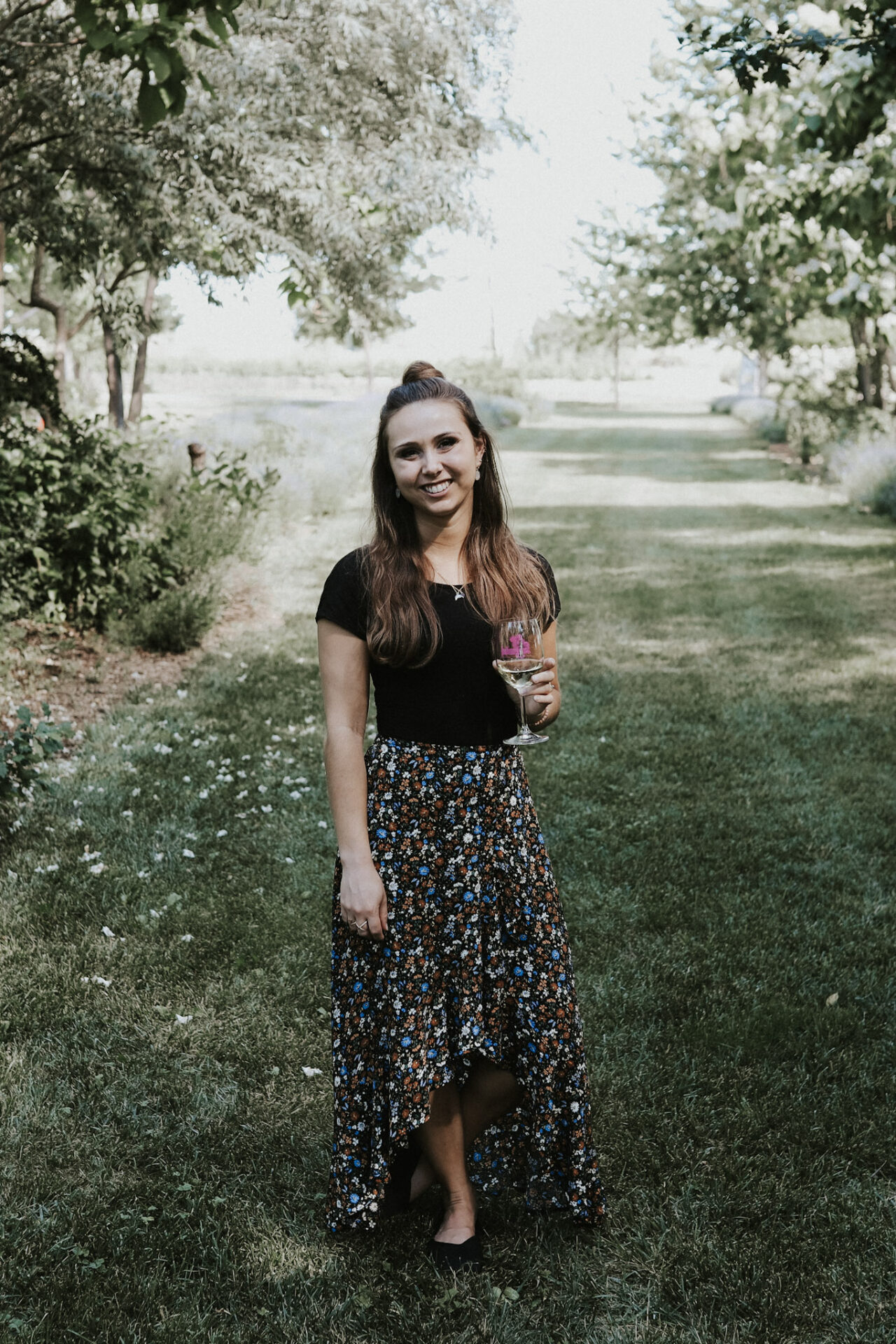 Indian Creek Winery
Situated on a picturesque piece of property just outside Boise, Indian Creek Winery is a second-generation, family-owned winery that is passionate about creating high-quality, small-batch wines.
Indian Creek Winery was started in 1982 by the current owner's parents. Now, the passion for winemaking lives on through their daughter and her husband – Tammy Stowe-McClure and Mike. Together, they've carried on the dream of growing uniquely-Idaho Estate vines and crafting acid-driven, food-friendly wines.
The resulting wines reflect the care and attention that goes into each bottle, from start to finish. If you're looking for an exquisite wine made with real craftsmanship, Indian Creek is the perfect winery for you!
Sunny Slope Wine Trail: Boise Wineries Map
Boise Urban Wineries
The Boise Urban Winery scene is quickly becoming a hot spot for diverse cuisine, art, and culture. With its growing list of wineries that are home to delicious, unique wines you won't want to miss out on this fun destination!
The wineries and tasting rooms in Boise's urban area are referred to as the Southwestern Urban wine trail – currently, eight tasting rooms total. Below are three incredible women-led wineries to be sure to add to your list!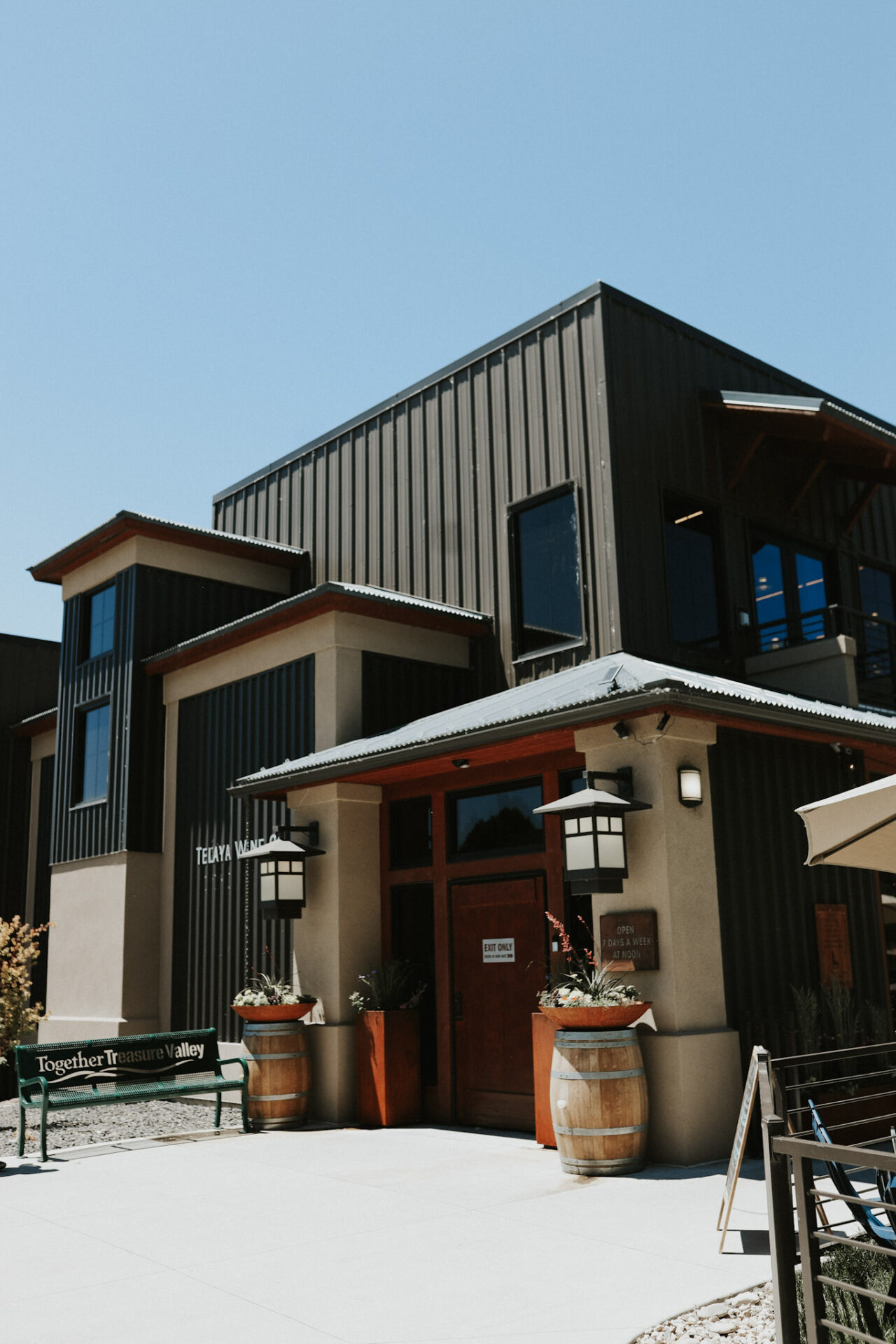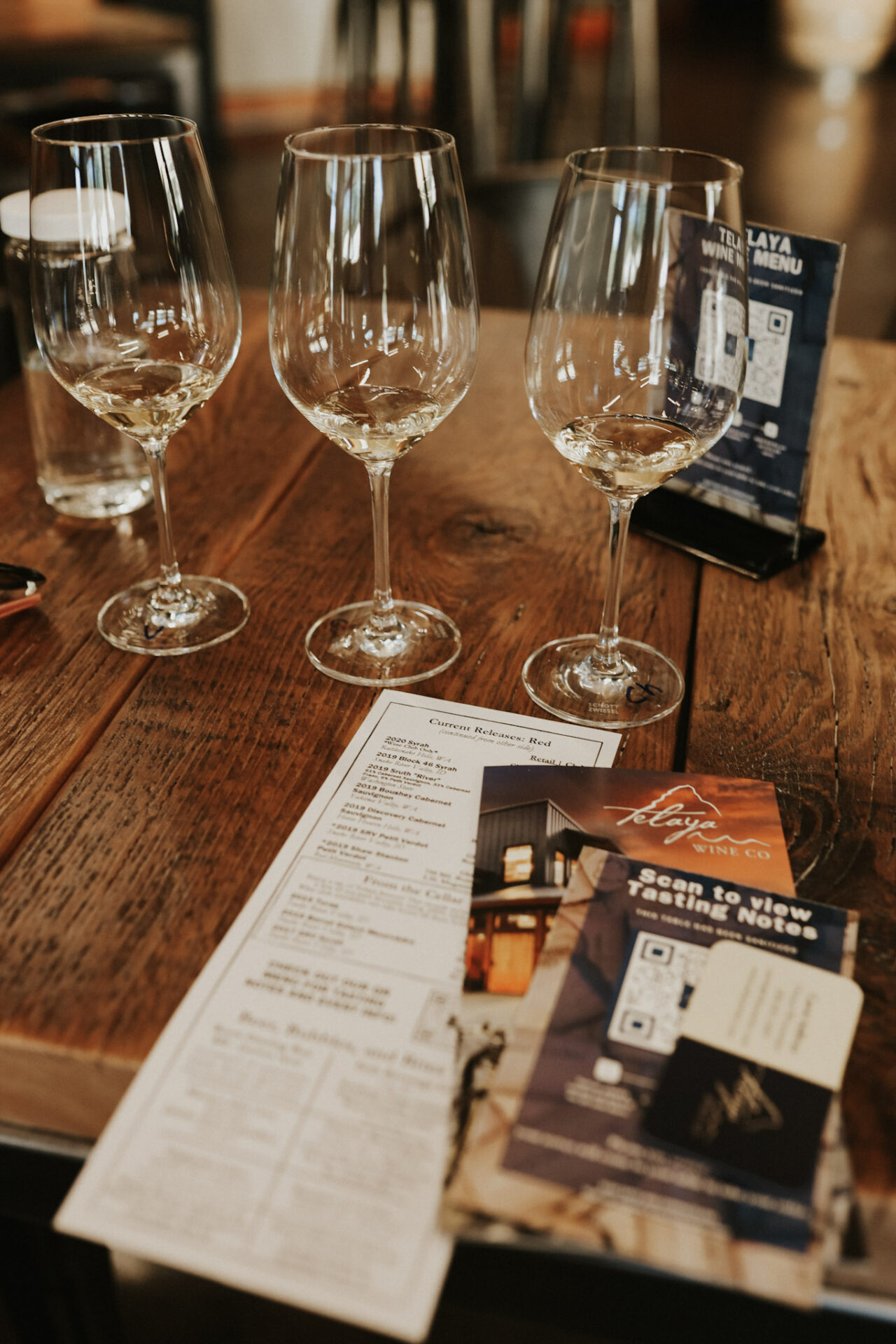 Telaya Wine Co.
Telaya Wine Co is a husband and wife-owned business that sits on the Boise River Greenbelt in Garden City. They offer a unique and beautiful wine tasting room that is family and dog friendly. They encourage their customers to bike down and pack a meal or snacks to enjoy. It's a beautiful way to spend an afternoon in Boise!
Telaya is the combination of the two owners' favorite locations in the world: the Tetons and La Playa. Their goal is to produce small-lot, handcrafted wines that reflect the soils, climate, and spirit of Idaho.
Visit Telaya Wine Co for a fun and welcoming wine tasting experience – and great wine!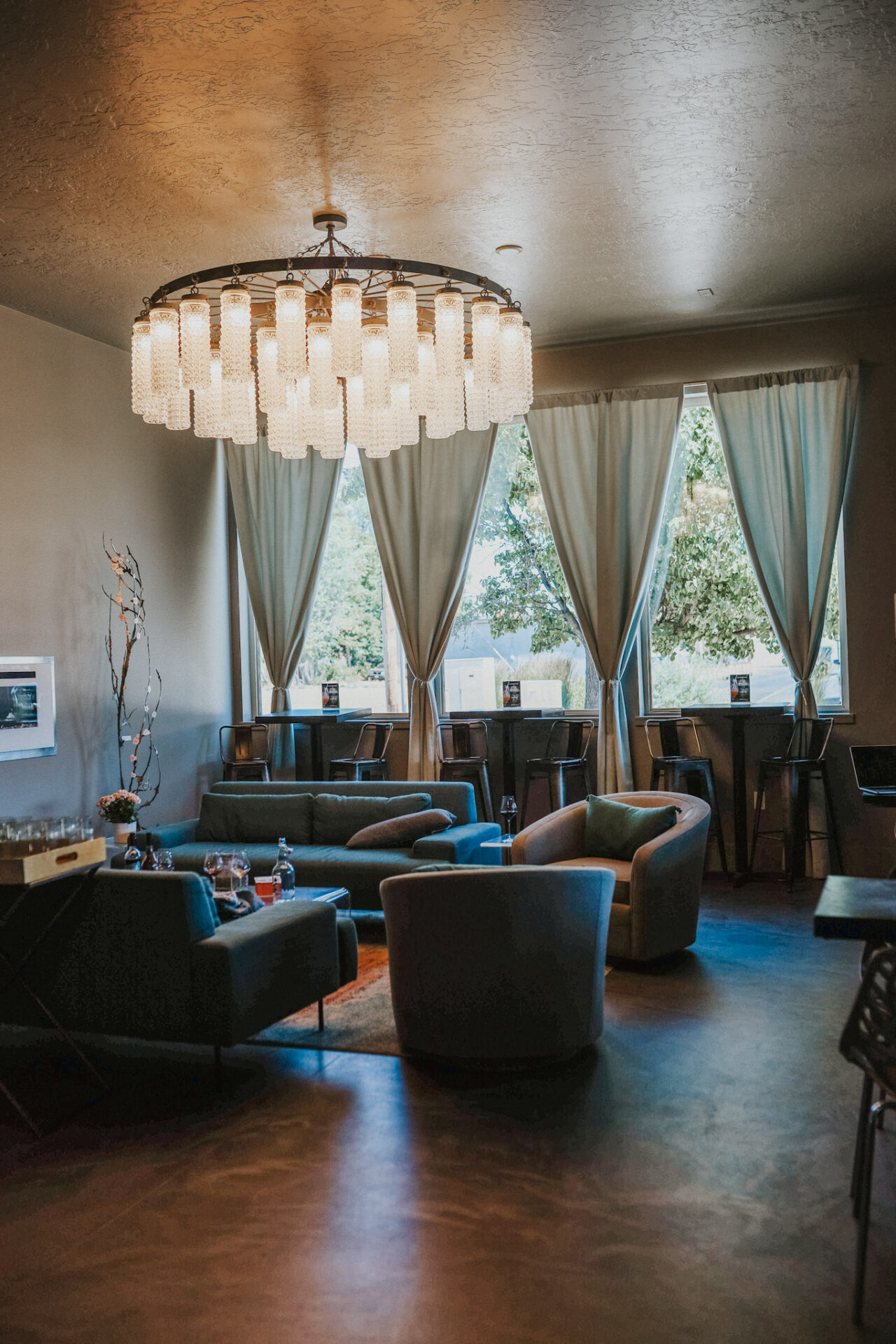 Coiled Wines
Coiled Wines winemaker and owner Leslie Preston is a fierce believer in the quality of Idaho wines – so much so that back when she was a winemaker in Napa, CA, she actually used to ship herself Idaho grapes to make wine with!
Today her winery operation is fully based in Boise, Idaho, and she crafts incredible, unforgettable wines. Her tasting room is chic and feminine – I especially loved the long, draping curtains.
>> Related: Coiled Wines Interview with Owner & Winemaker Leslie Preston <<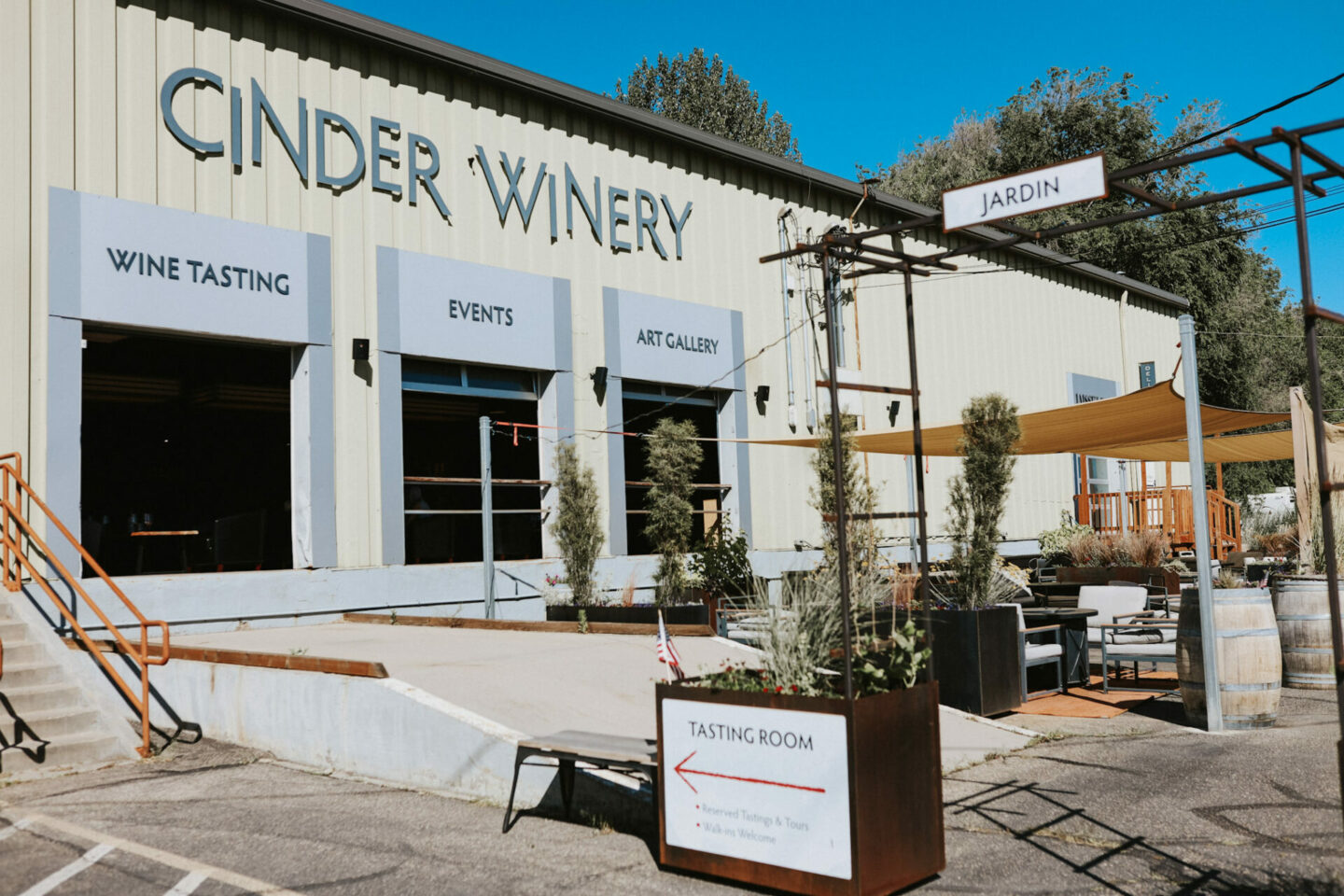 Cinder Wines
Cinder Wines has been hailed as one of the best Urban Wineries by Sunset Magazine. With winemaker Melanie Krause at the helm, it's no wonder that people are raving!
Enjoy a flight of their outstanding wines in their comfortable and trendy warehouse-turned-tasting room. Full garage door-sized windows open floor-to-ceiling, allowing a relaxing breeze to circulate the room. Unwind in a plush chair, glass of wine in hand.
I highly recommend checking out not only their selection of award-winning dry wines, but also their Ice Wine. It's a delicious treat!
Other Things to do in Boise, Idaho
Beyond wine, there's plenty to see, do, and EAT in Boise, Idaho! This fun and underrated city has plenty to offer visitors, from terrific restaurants and breweries to amazing outdoor activities. Here are my recommendations for stops along the way.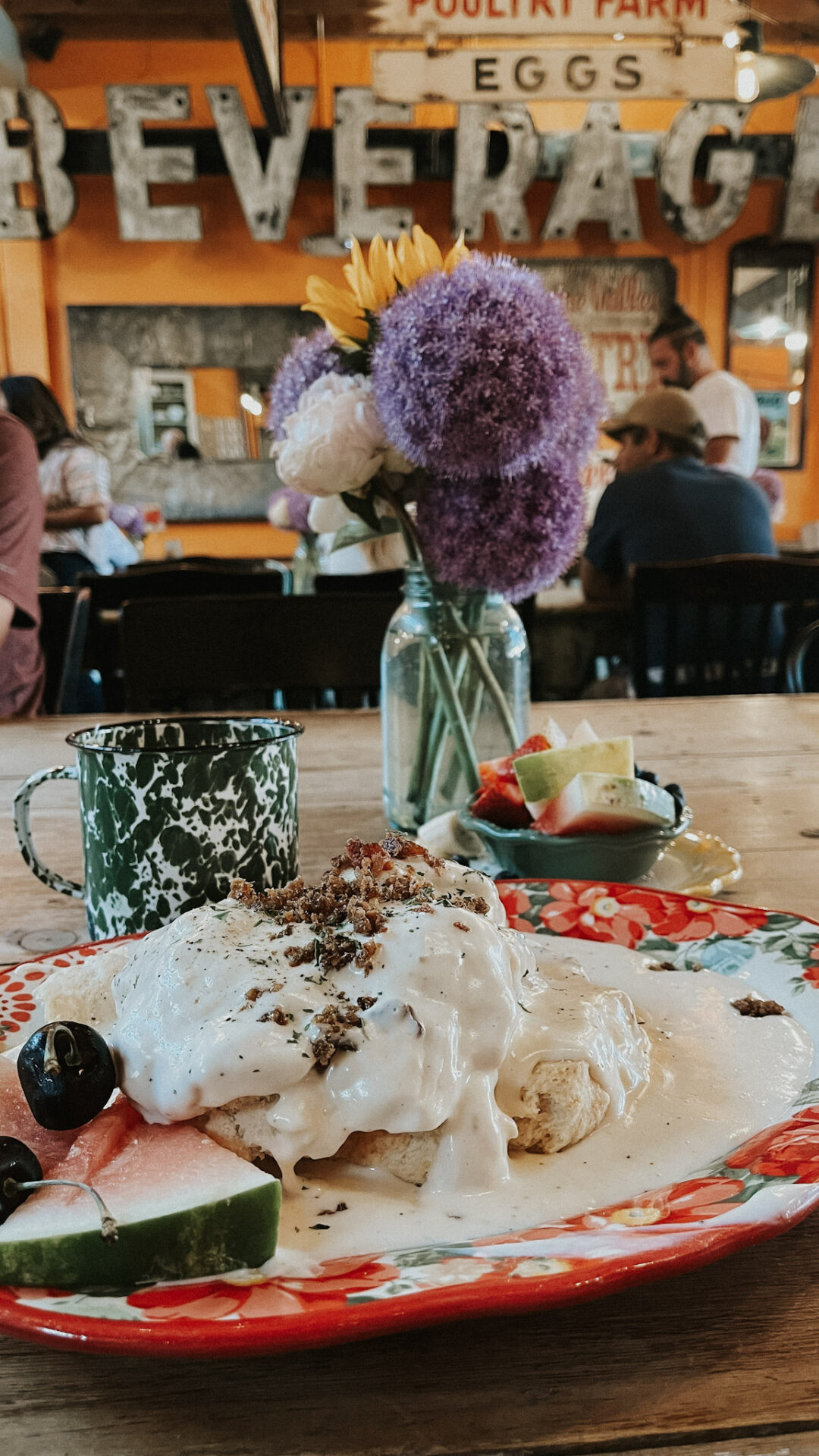 Boise Restaurants
Wild Root –

Be sure to try their bone broth for a wholesome treat!
The Fork –

Their full menu is perfect for pairing with wine. Be sure to try their asparagus fries – they're deep-fried in a seasoned batter that's out-of-this-world!!
Juniper –

I'm still dreaming of their Caesar Egg Salad and wood-fired pizza. Yum!
Meriweather Cider House –

The best selection of rotating ciders. Check the calendar for live music.
Big City Cafe –

Best breakfast restaurant EVER. Huge portions. Great flavors. YUM.
A Cafe –

Chic ambiance. Great breakfast.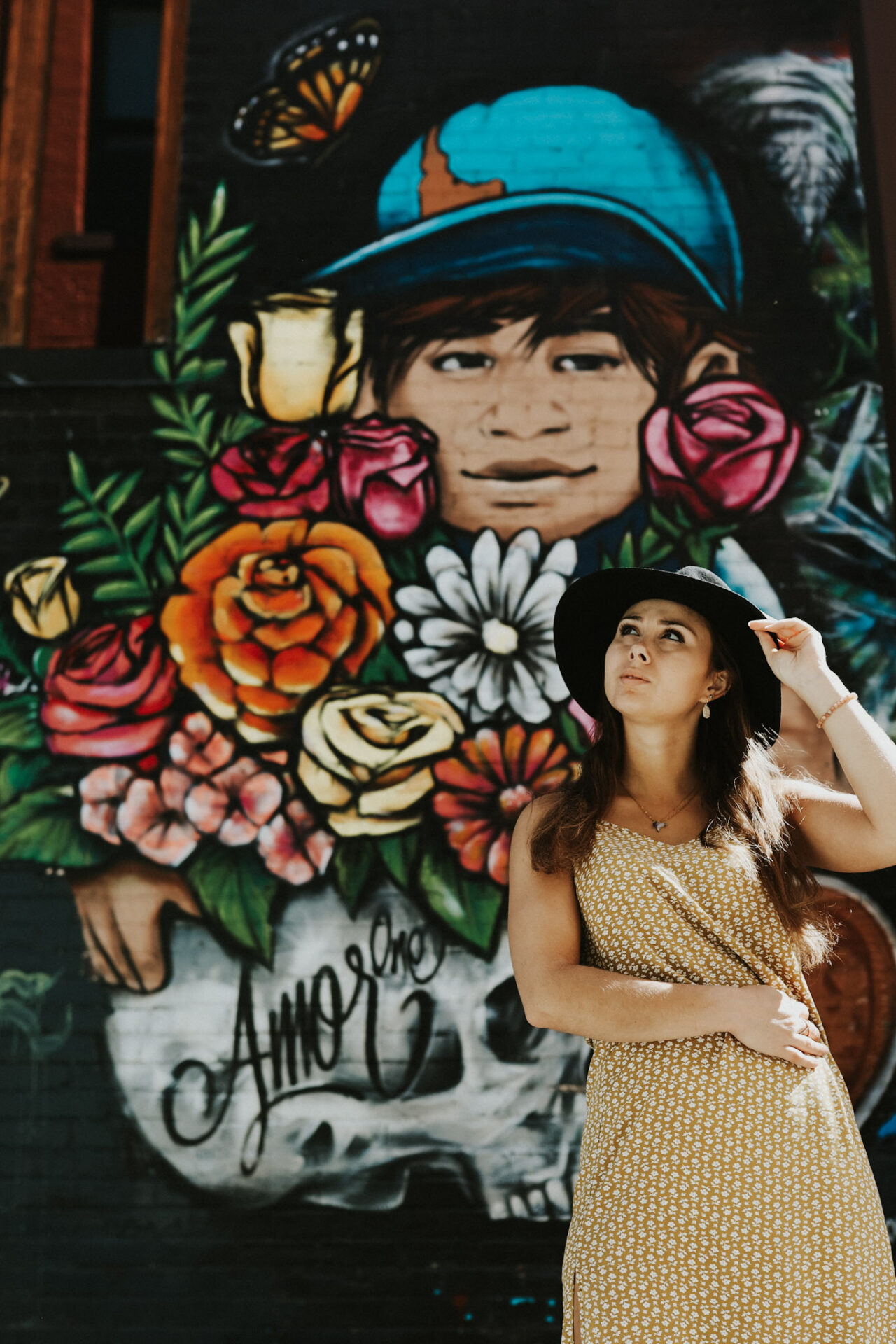 Boise Hotel Recommendation
During my visit to Boise, I stayed at Hotel 43 in downtown. It was a convenient and easy walk to every restaurant I wanted to visit and a short uber from many attractions. They also offer free bikes, which I highly recommend using to see the city. You could even use them to bike to Boise's urban wineries!
Wine Flies Free from Boise, Idaho Wineries
Did you know that if you fly on Alaska Airlines, wines flies free from 32 west coast cities?? Yup — Alaska Airline Mileage Plan members can bring home a case of wine with no baggage fee! I highly recommend checking this out if you're planning a wine tasting trip to Boise, Idaho. It's the best way to makes sure your wine arrives home with you safely!
Common Questions About Boise Wineries
Best wineries in Boise, Idaho?
Boise is filled with great wineries! Some of my favorites include those located on the Sunnyslope Wine Trail (a quick 30-minute drive from downtown Boise), and Boise Urban Wineries (also known as the Southwestern Urban wine trail).

Boise wineries map?
I've created several maps for Boise wineries, so that you don't have to! You can find my map for Sunnyslope wineries here, and my map for Boise Urban wineries here.
Other Posts You Might Like